Sometimes it's all about the view, and a home has to live up to the scenery that surrounds it! Set on the idyllic coast of South Hams, England, this exquisite modern residence was once an old bungalow that was in need of an urgent and refreshing transformation. A task gleefully taken up by Woodford Architecture and Interiors, the 1960's structure is now a bright, cheerful and modern home that embraces its coastal roots in a serene fashion. And it is undoubtedly the fabulous view outside that makes this breezy Coastal Home even more special, as one enjoys privileged views of Burgh Island and the quiet village of Bigbury-on-Sea.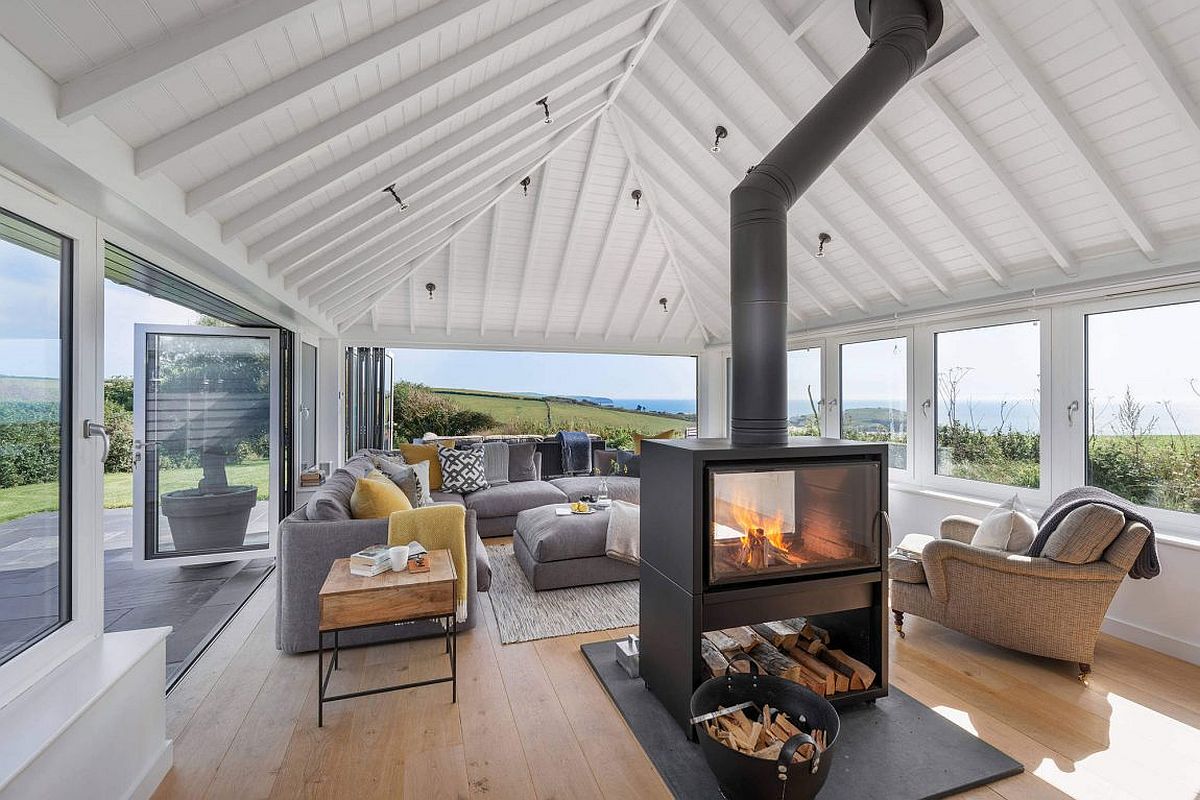 The design of the living room is simple, uncomplicated and drenched in coastal goodness, as a two-sided fireplace sits at the very heart of this mesmerizing setting. Comfy décor in gray ensures that the light color palette is left largely undisturbed, even as the unique roof, large windows and glass doors bring the outdoors inside. With a stylish dining space and a fabulous modern coastal-style kitchen, the living area is both easy on the eyes and practical in design. An outdoor deck and hangout extend the living room, with the smart bedrooms and bathrooms also embracing the coastal charm.
RELATED: Hypnotic Spiral Staircase and Smart Silhouette Captivate at This LA Home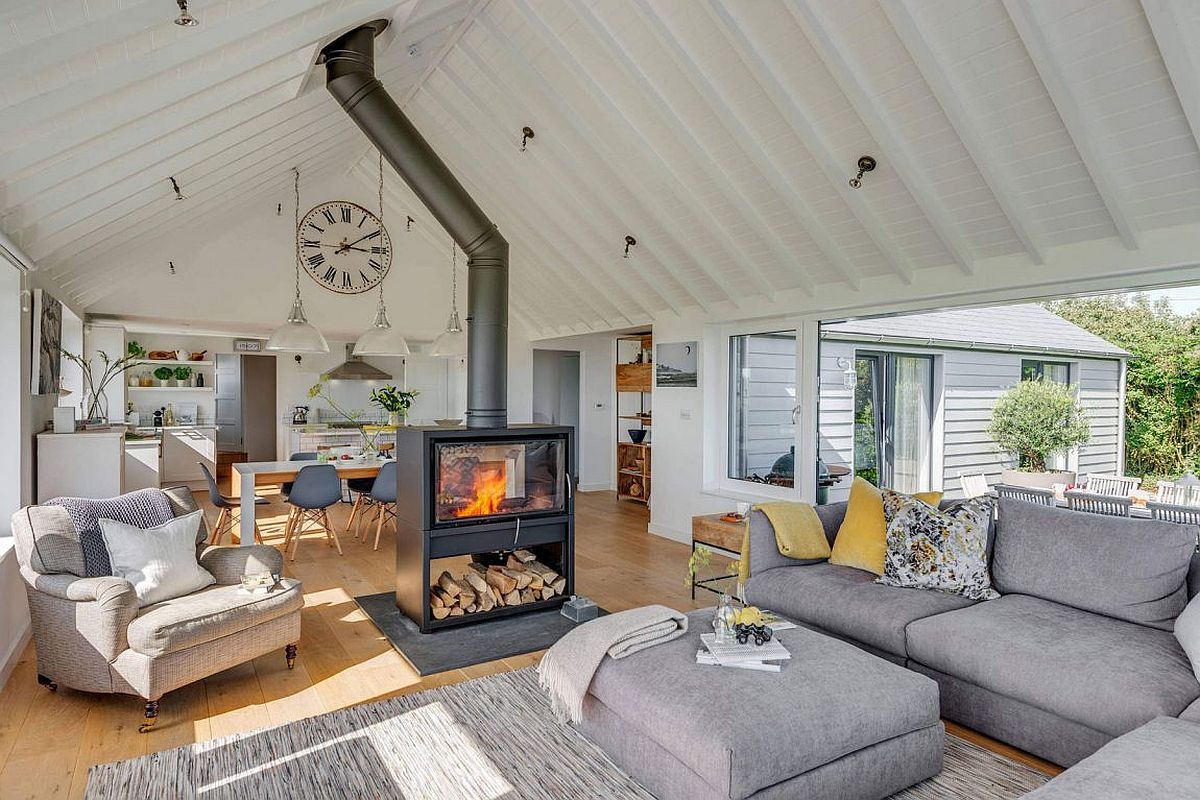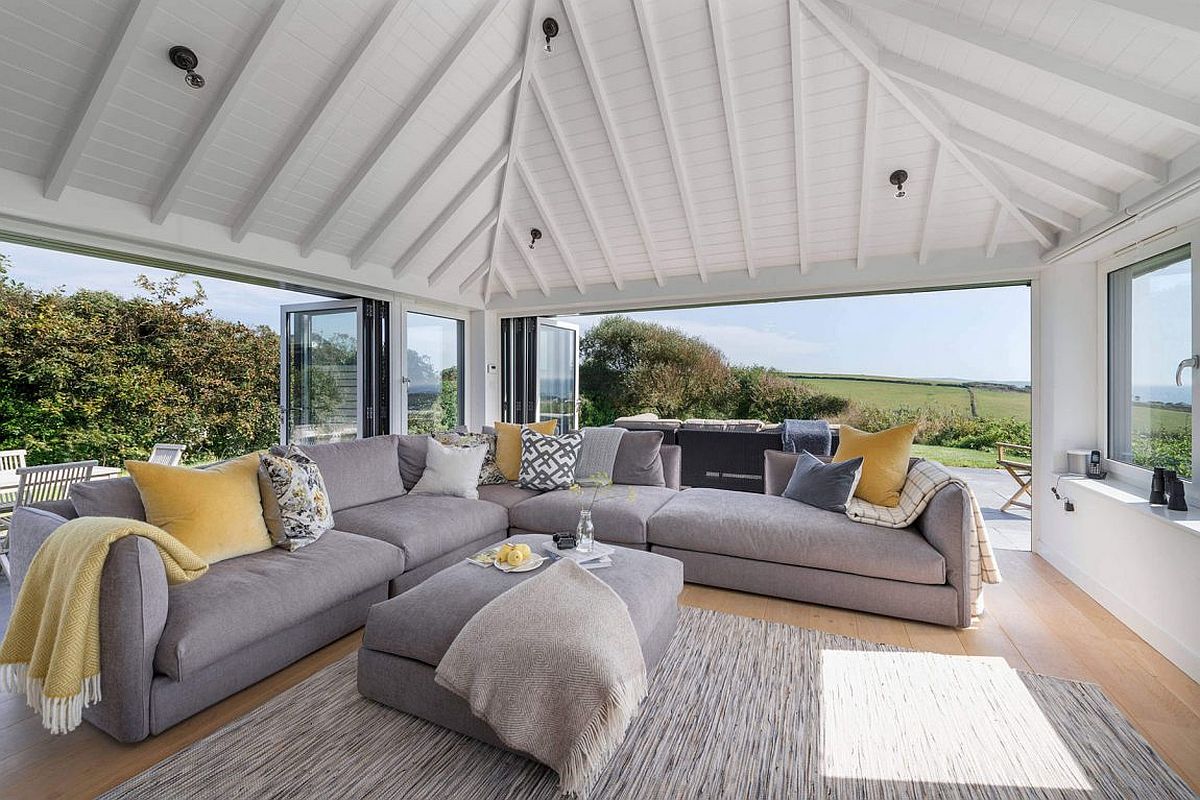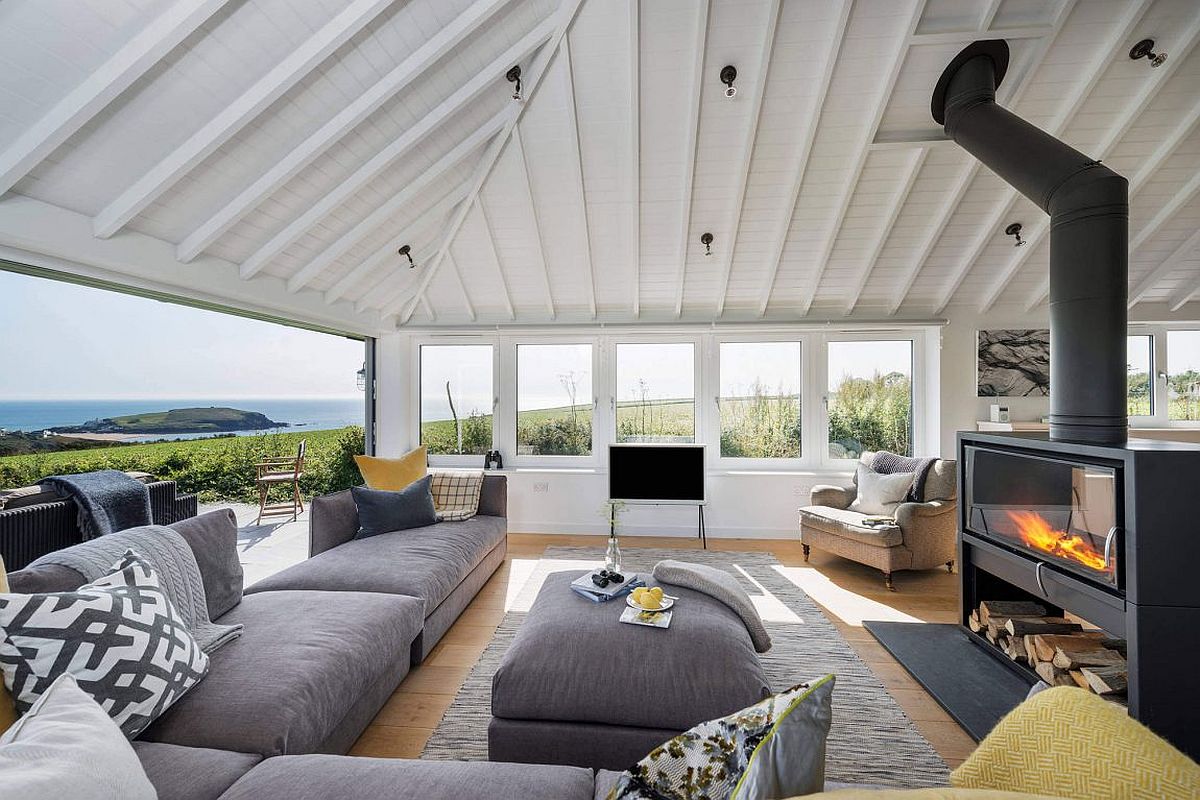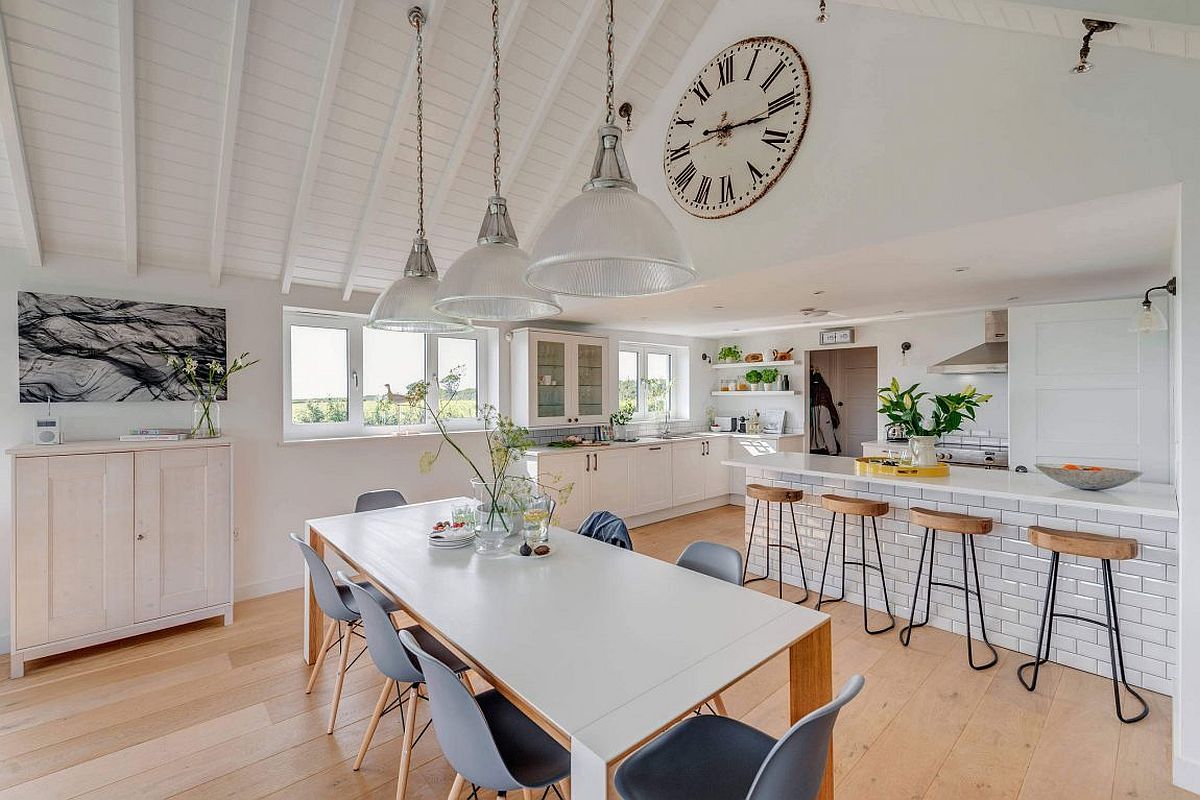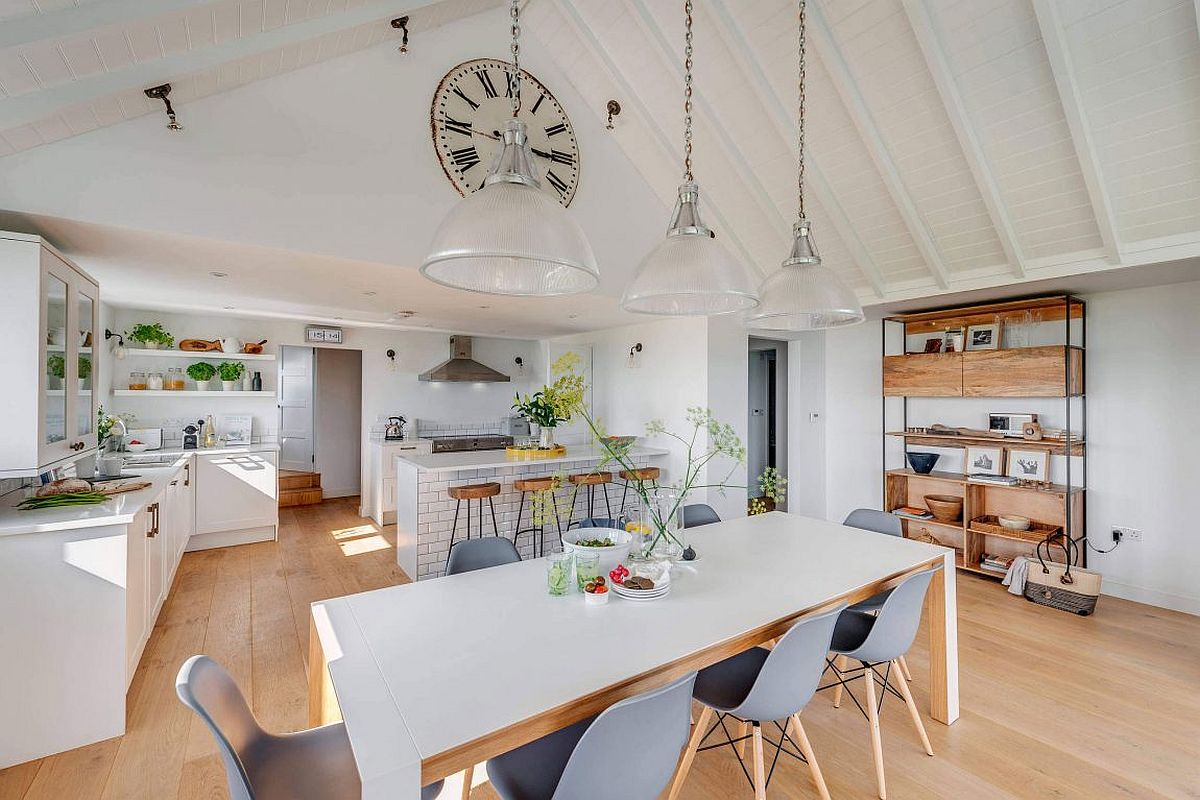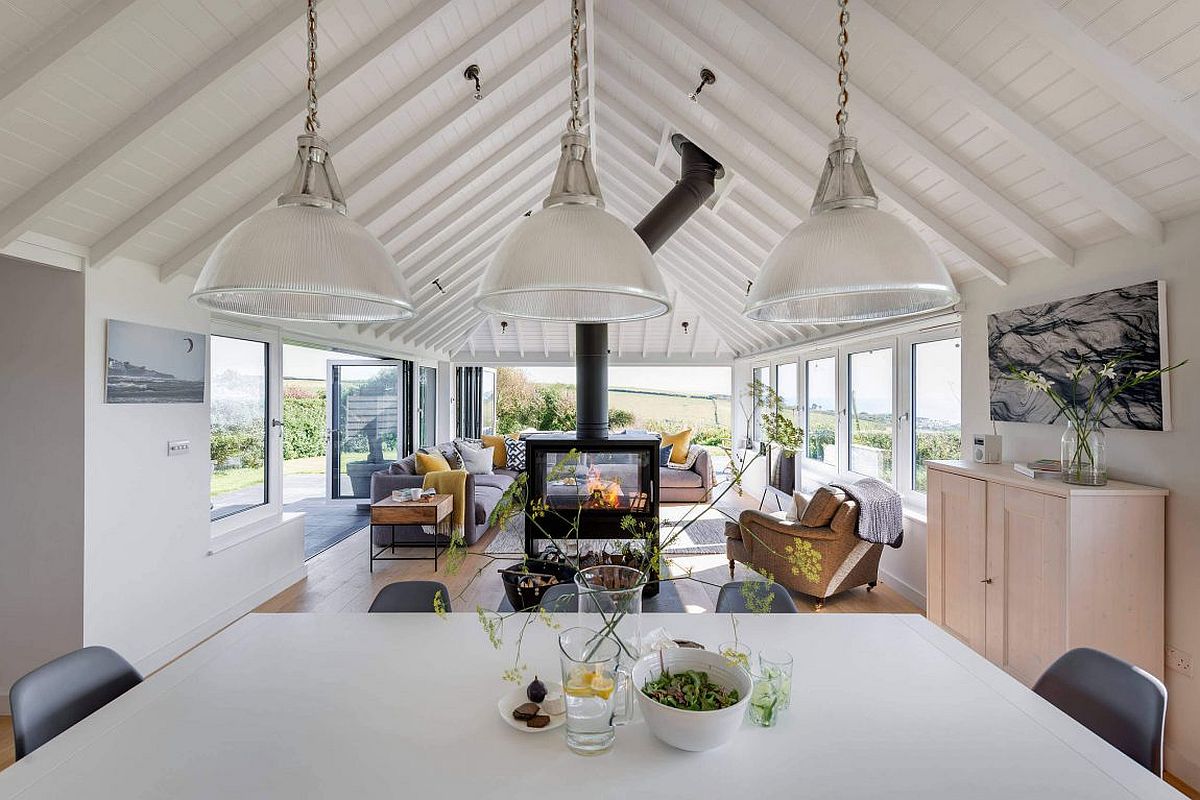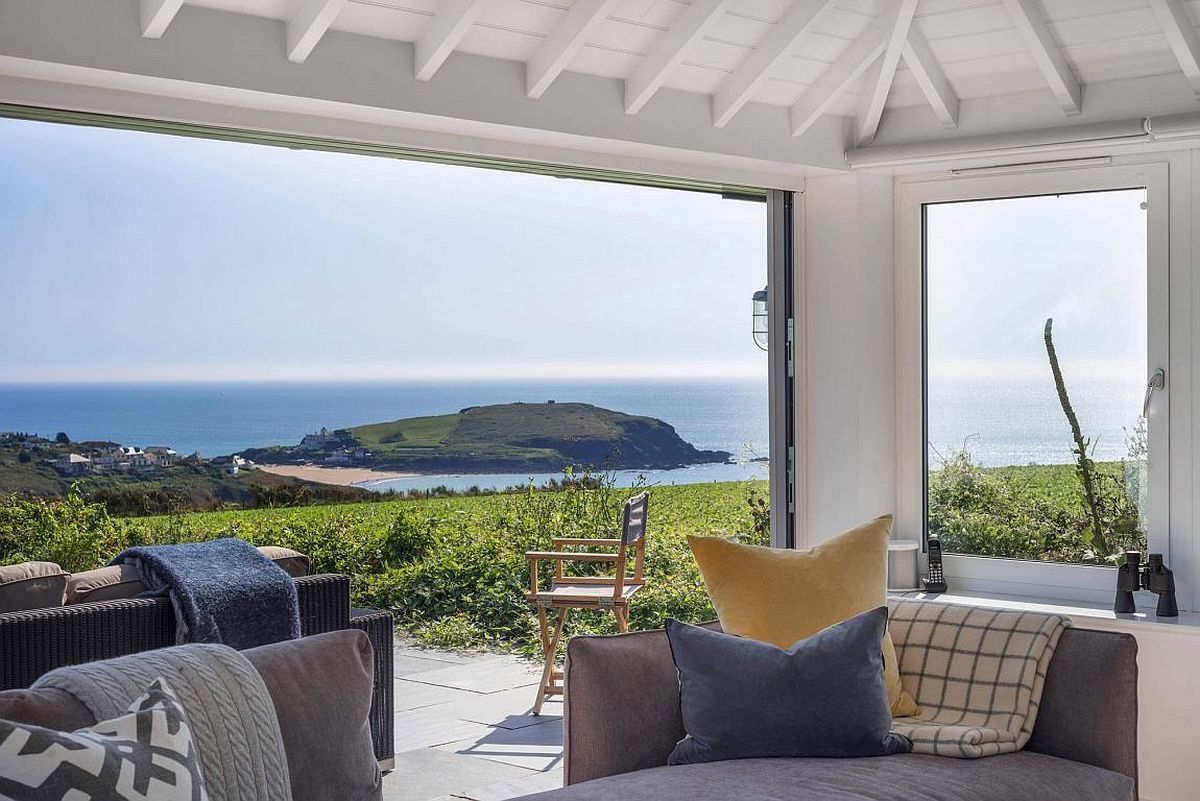 As the sun sets, warm lighting takes over, and you still can enjoy unabated views of the not-too-distant island, the vast stretch of blue and the beautiful countryside. When it comes to dream coastal homes, few come better than this! [Photography: Richard Downer]
RELATED: Urbane Miami Home Brings Chic Sophistication to Coastal Style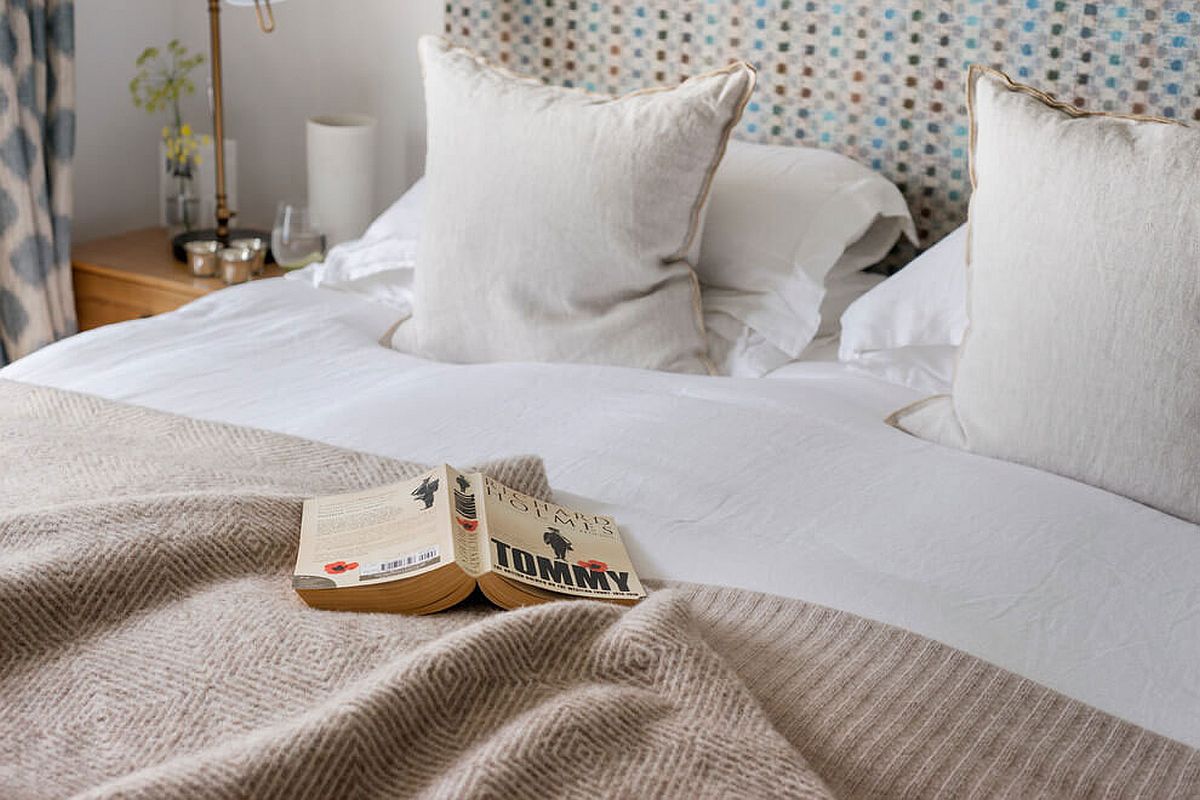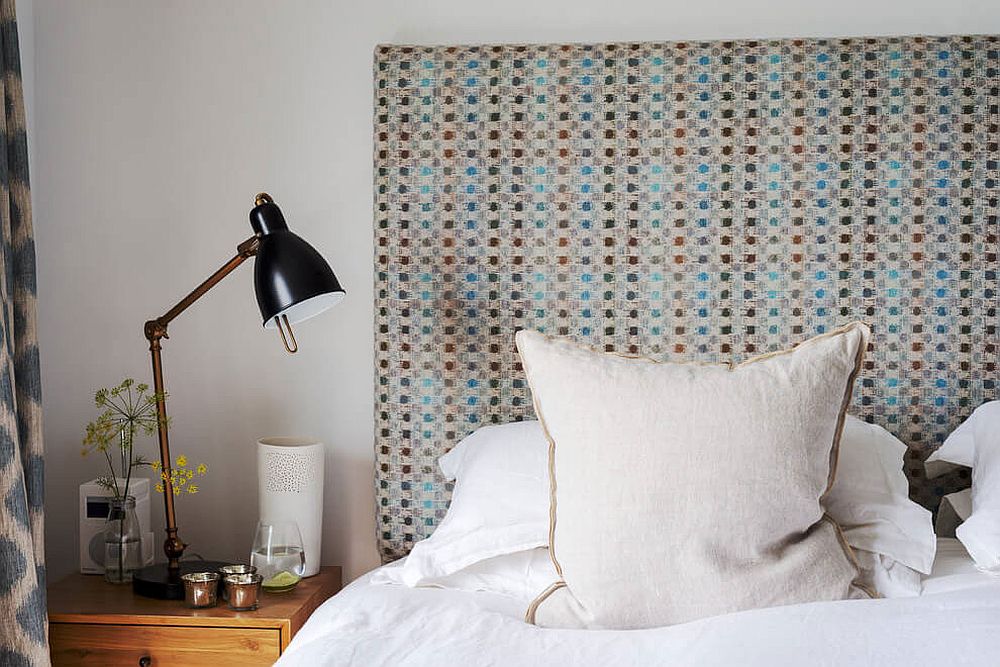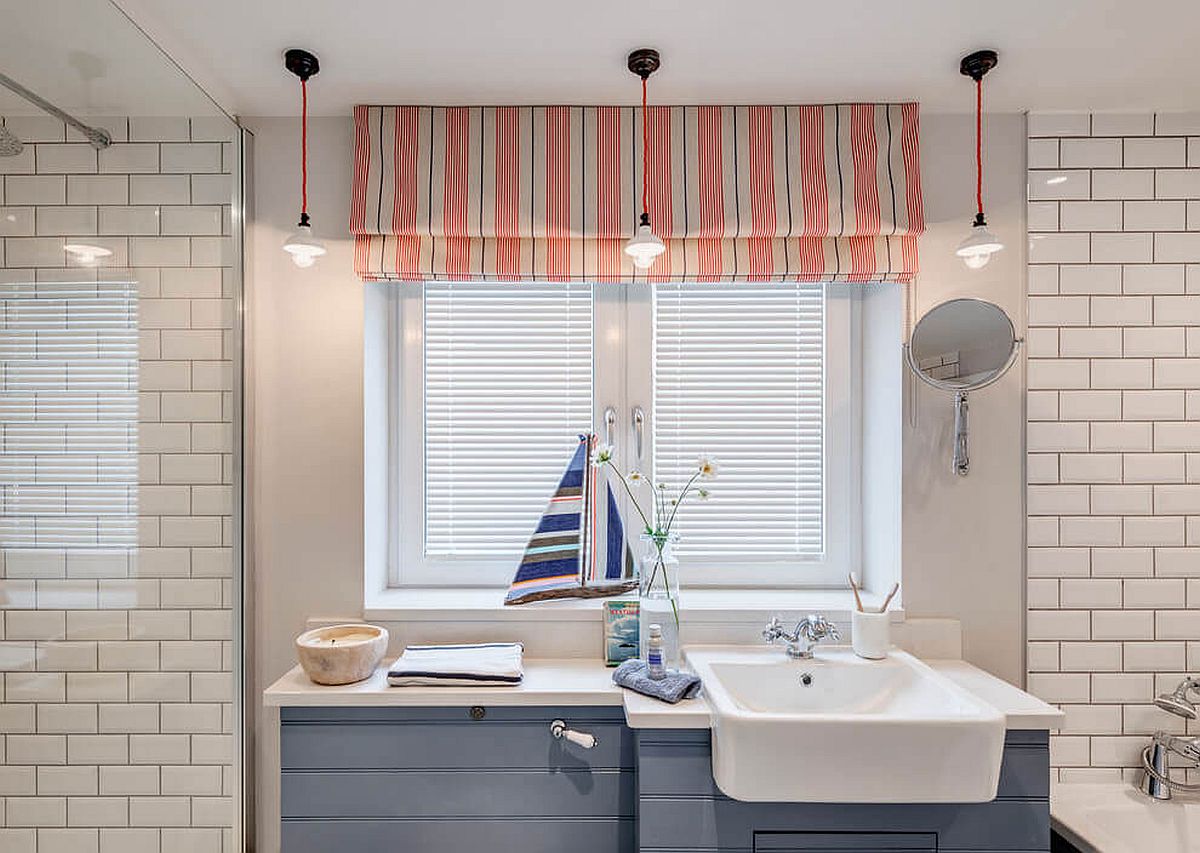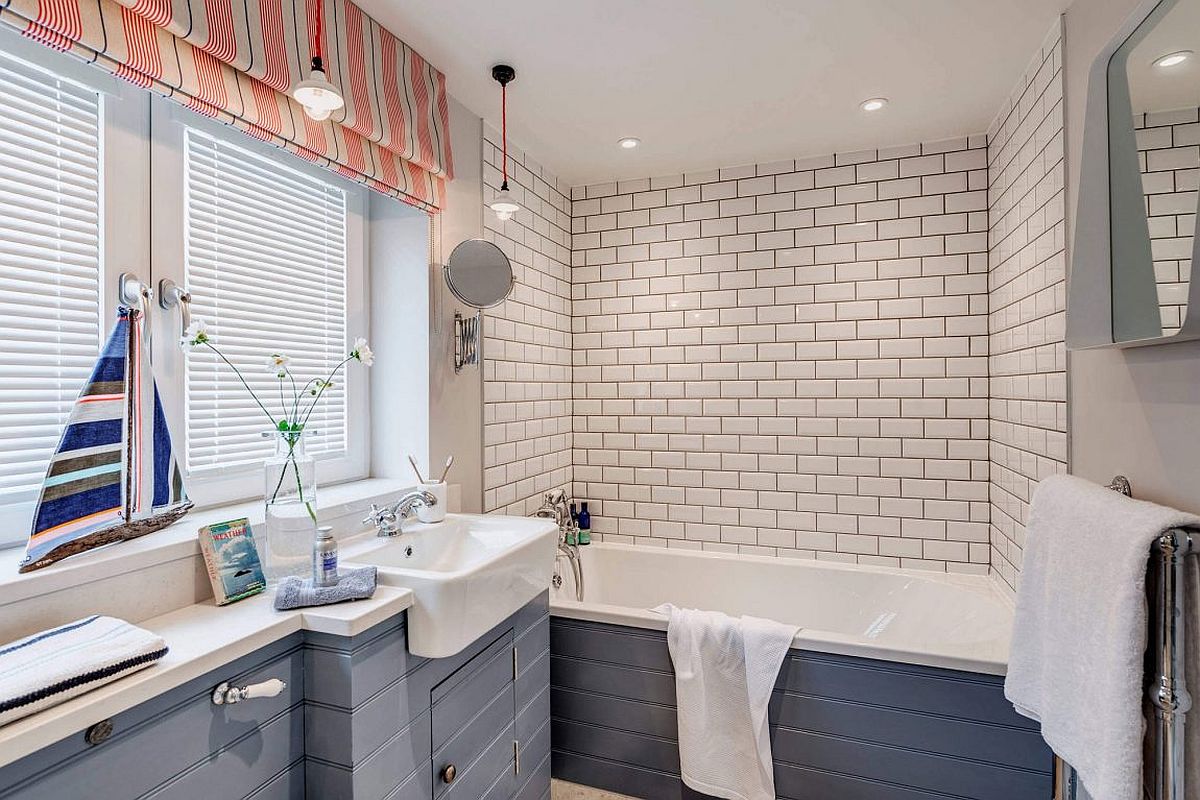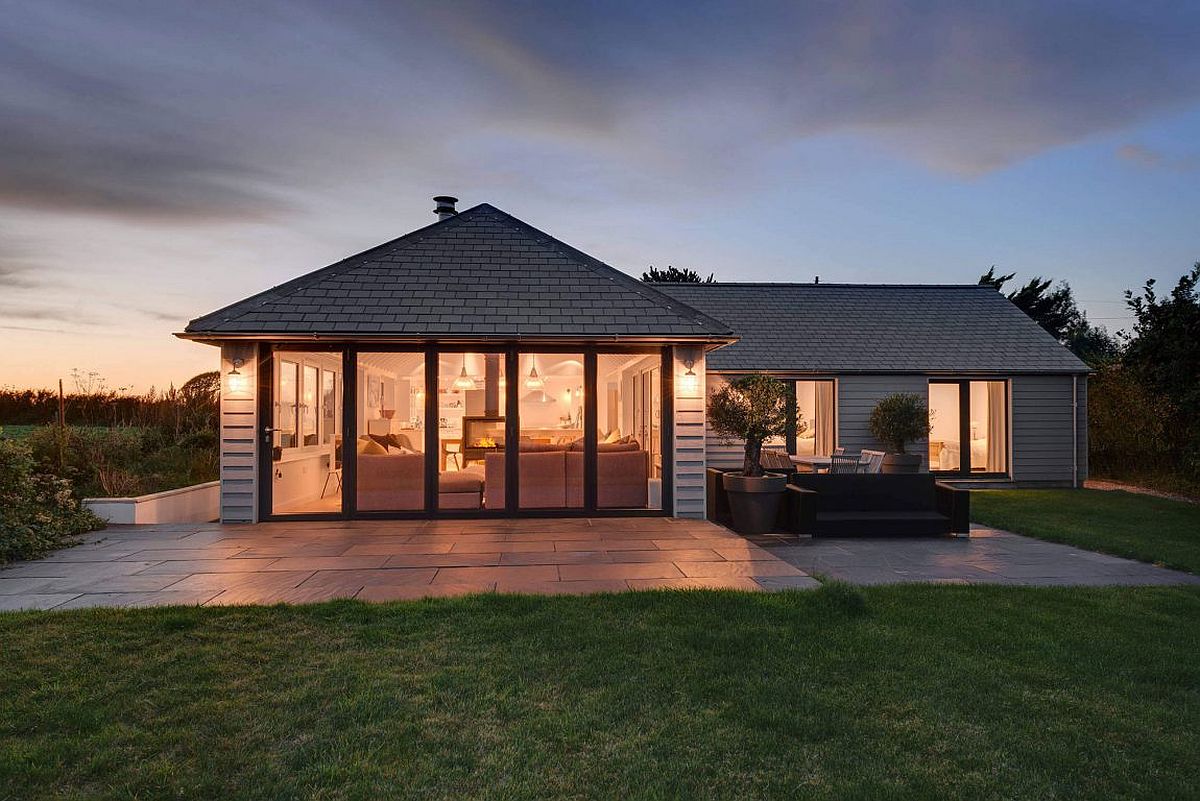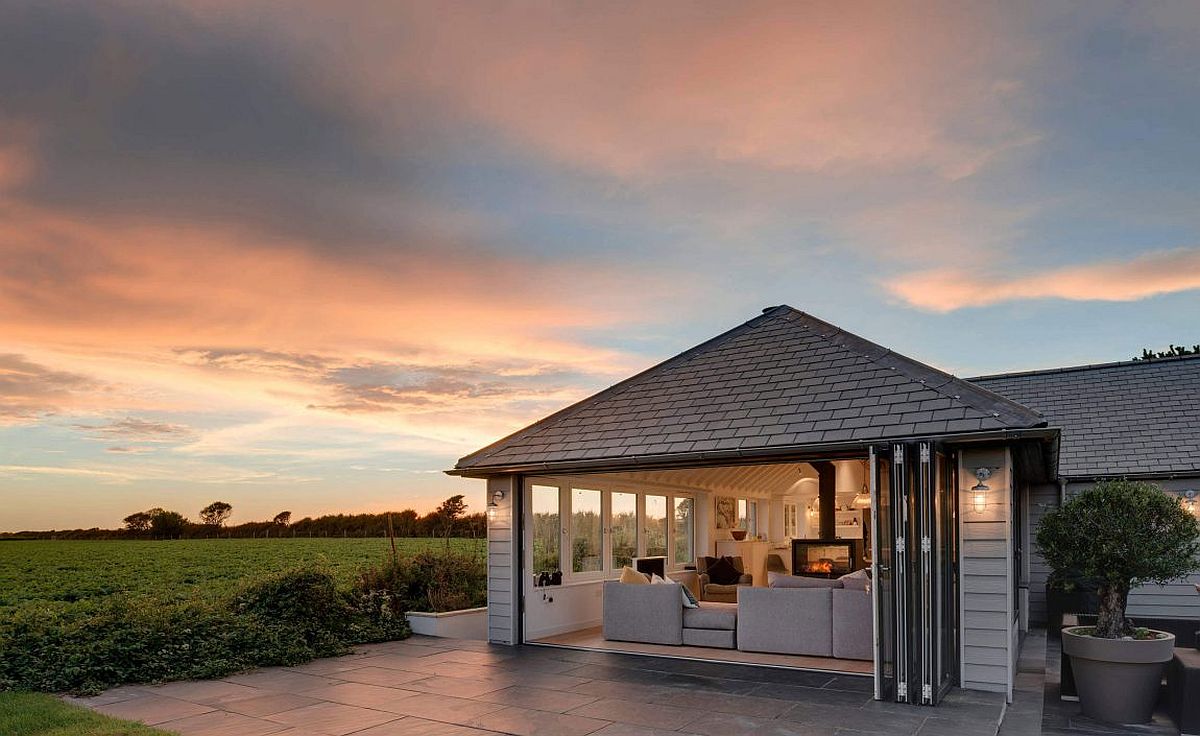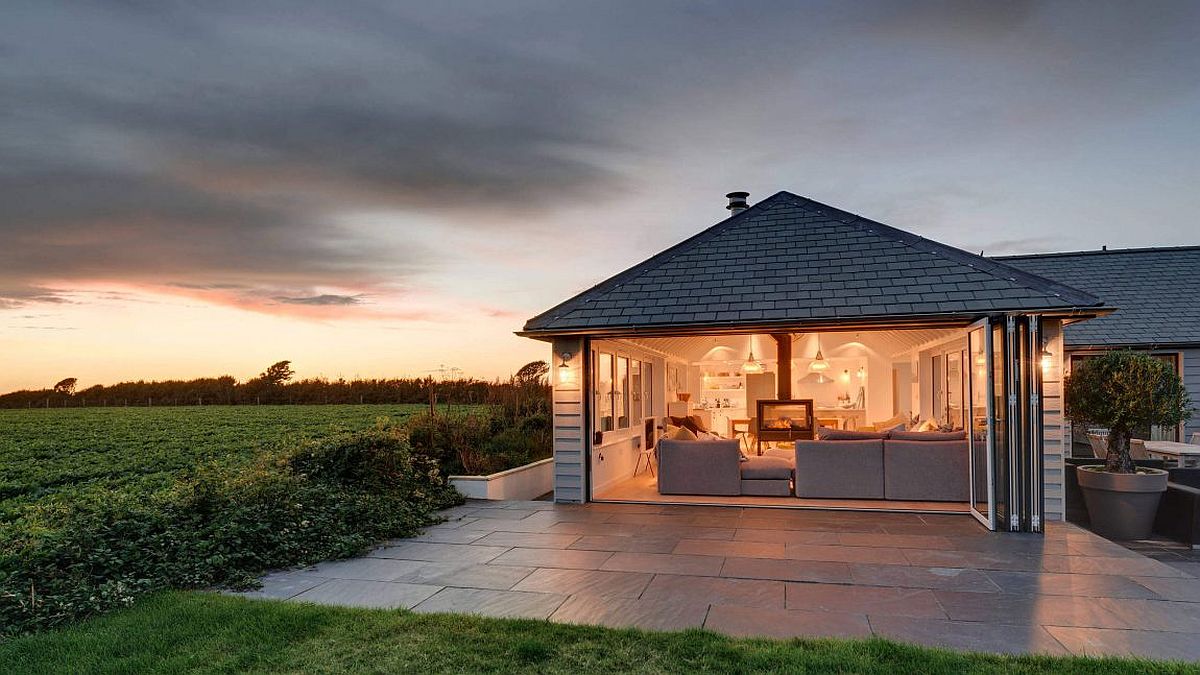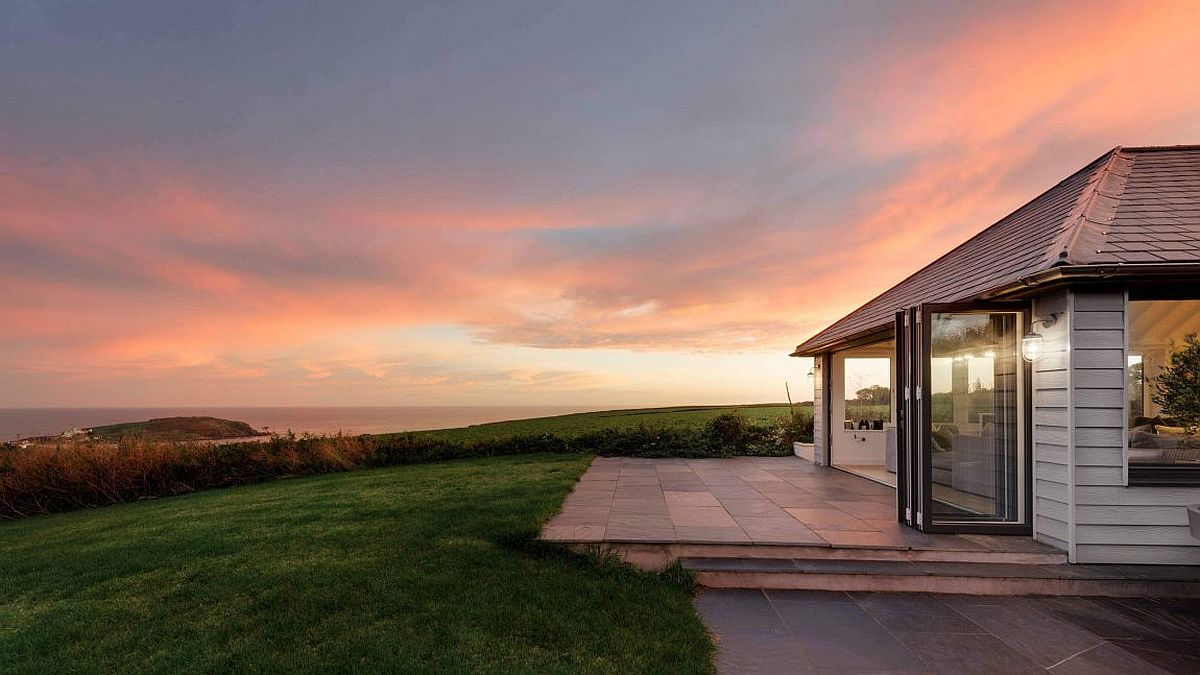 Liked the story? Share it with friends.