Working around unique constraints presented by rugged landscape often brings the very best in architects and results in homes that reimagine conventional design. The irregular shape and sloped terrain of a corner lot in Bragança Paulista, Brazil meant that Reinach Mendonça Arquitetos Associados had to create an innovative home plan that overcame spatial and aesthetic hurdles. House EL is more a collection of three individual volumes rather than one flowing structure, which are interconnected using a series of courtyards, covered walkways and pergolas. Each of the volume serves a specific purpose with functionality defining the boundaries.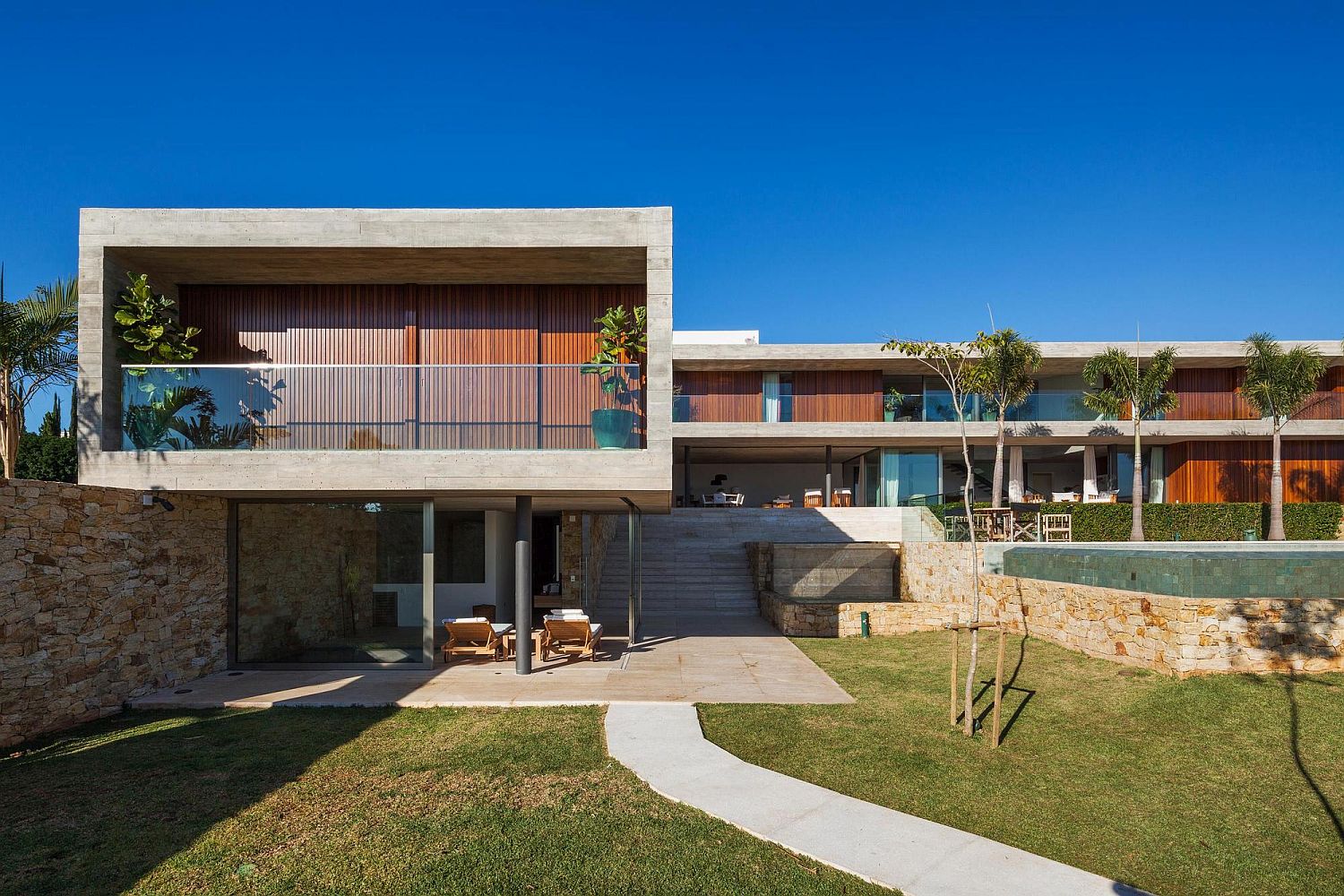 The main volume of the house in concrete and standing on steel columns contains two different levels and house the living area along with the main bedrooms. An entirely different volume contains the guest bedrooms along with the fabulous sauna and home spa. A glass pergola roof connects the main living area with the guest rooms while a central courtyard along with the pool and the garden interlink the separate units. A double height living area opens up to the outdoors with large glass doors and sweeping wooden windows allowing those inside to switch between unabated views and complete privacy. [Photography: Nelson Kon]
RELATED: Expansive Holiday Home Unites Stone, Concrete and Timber in Style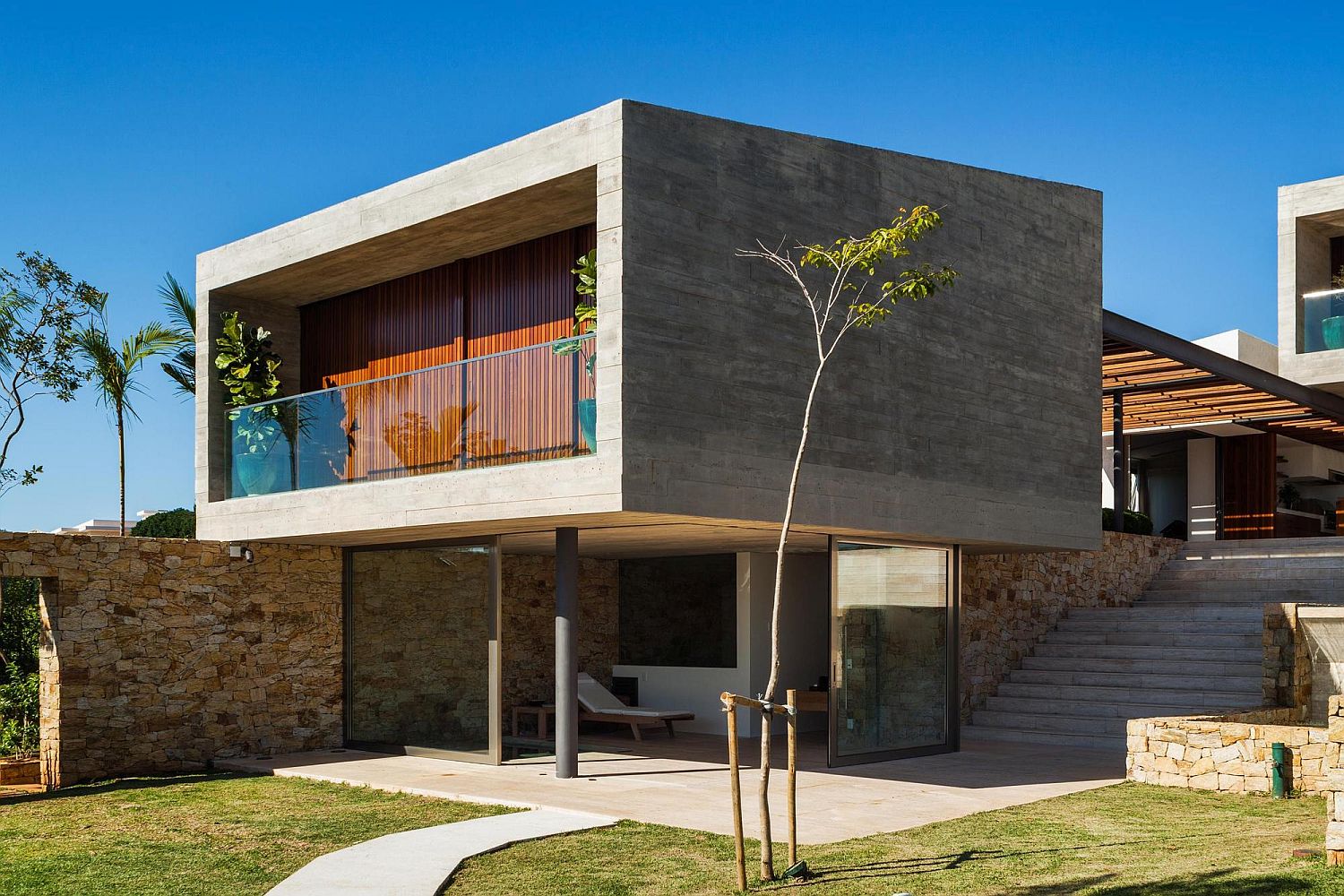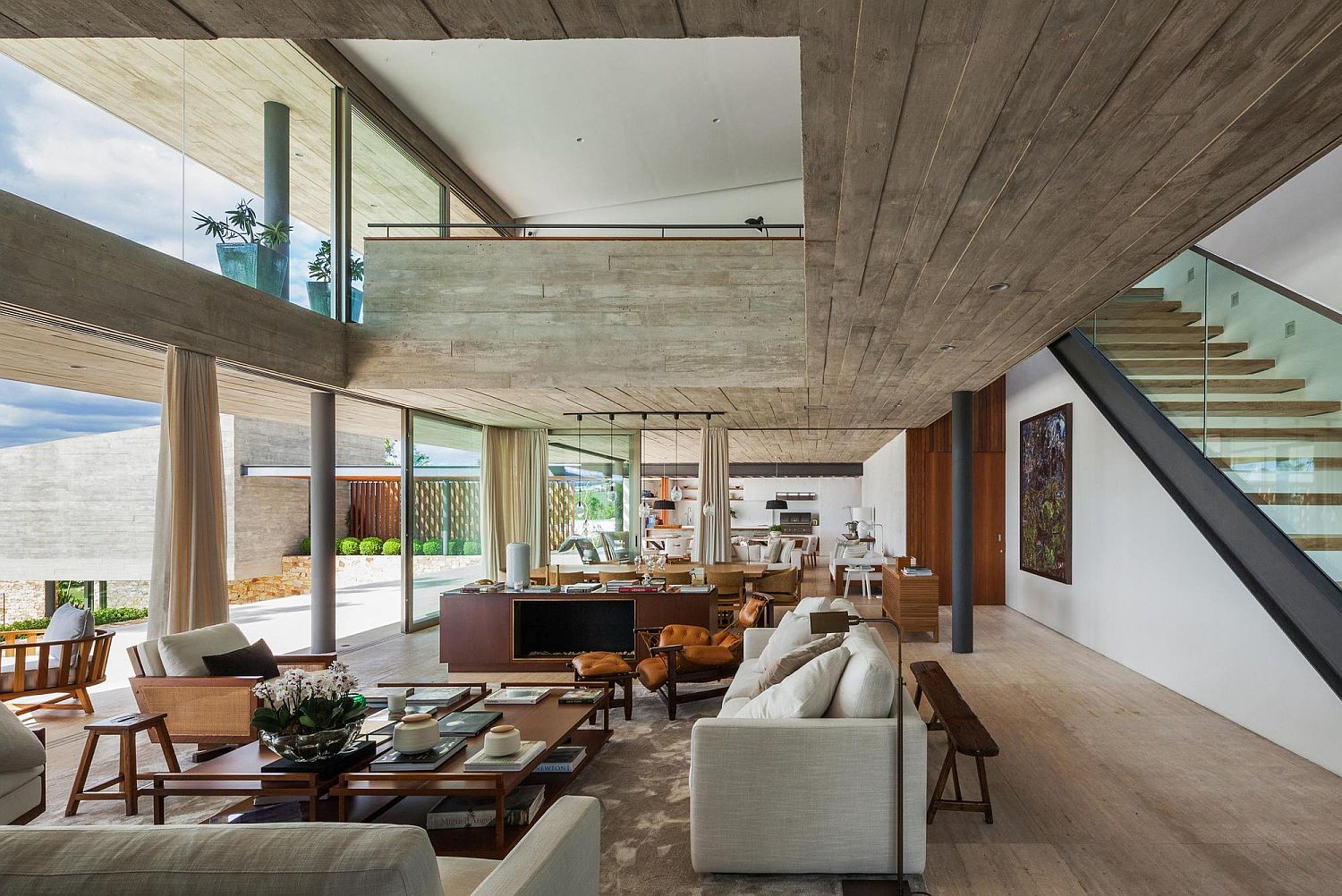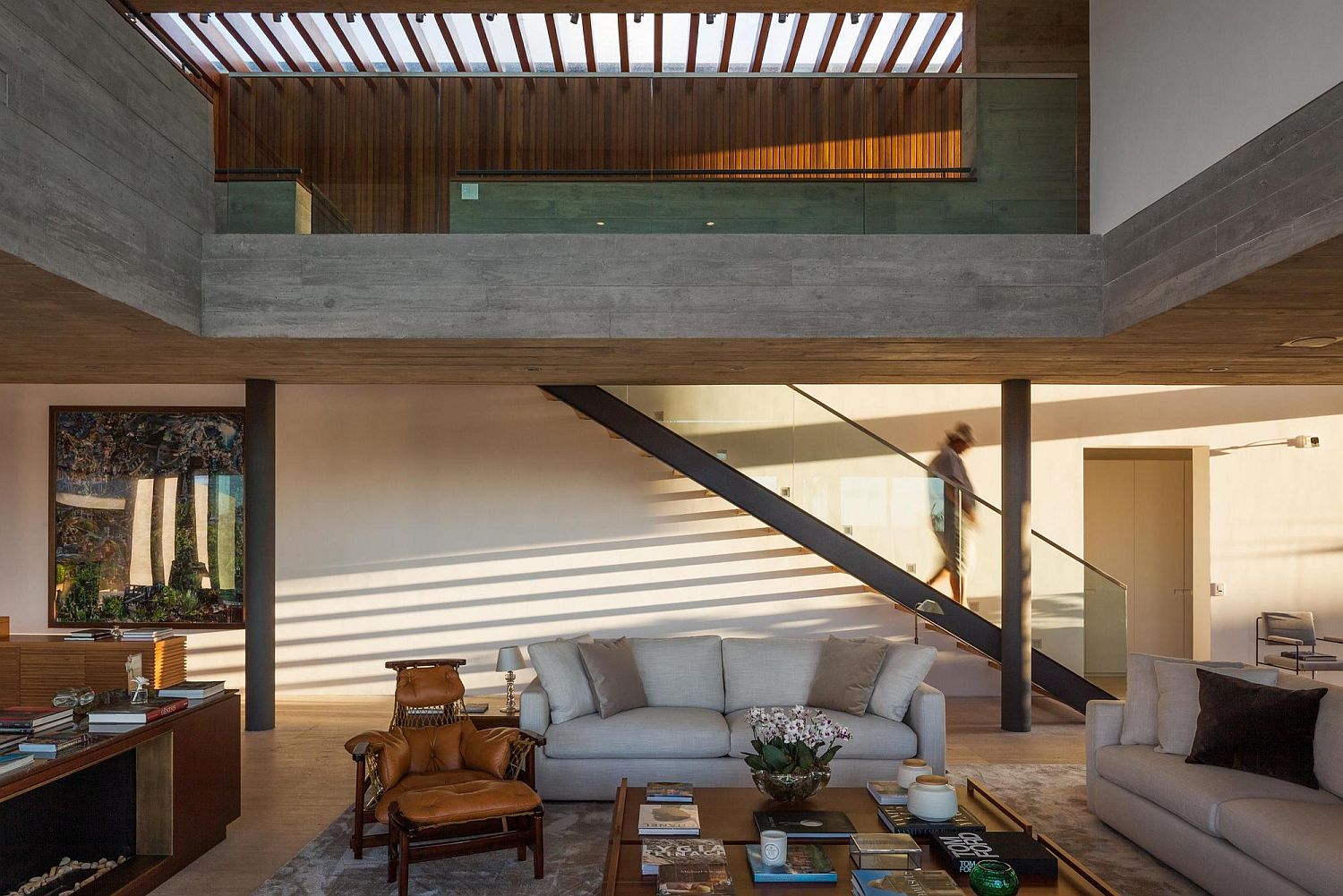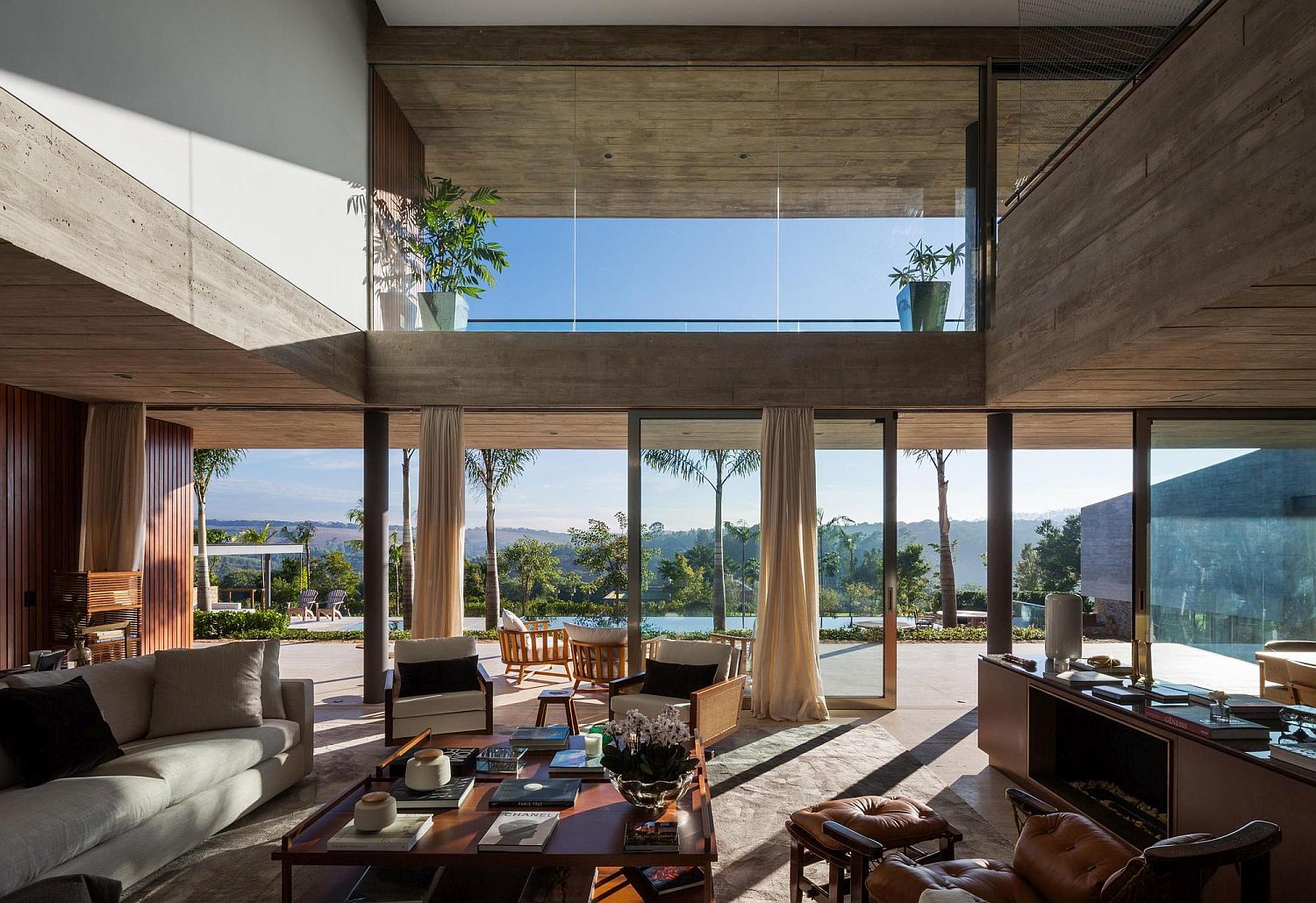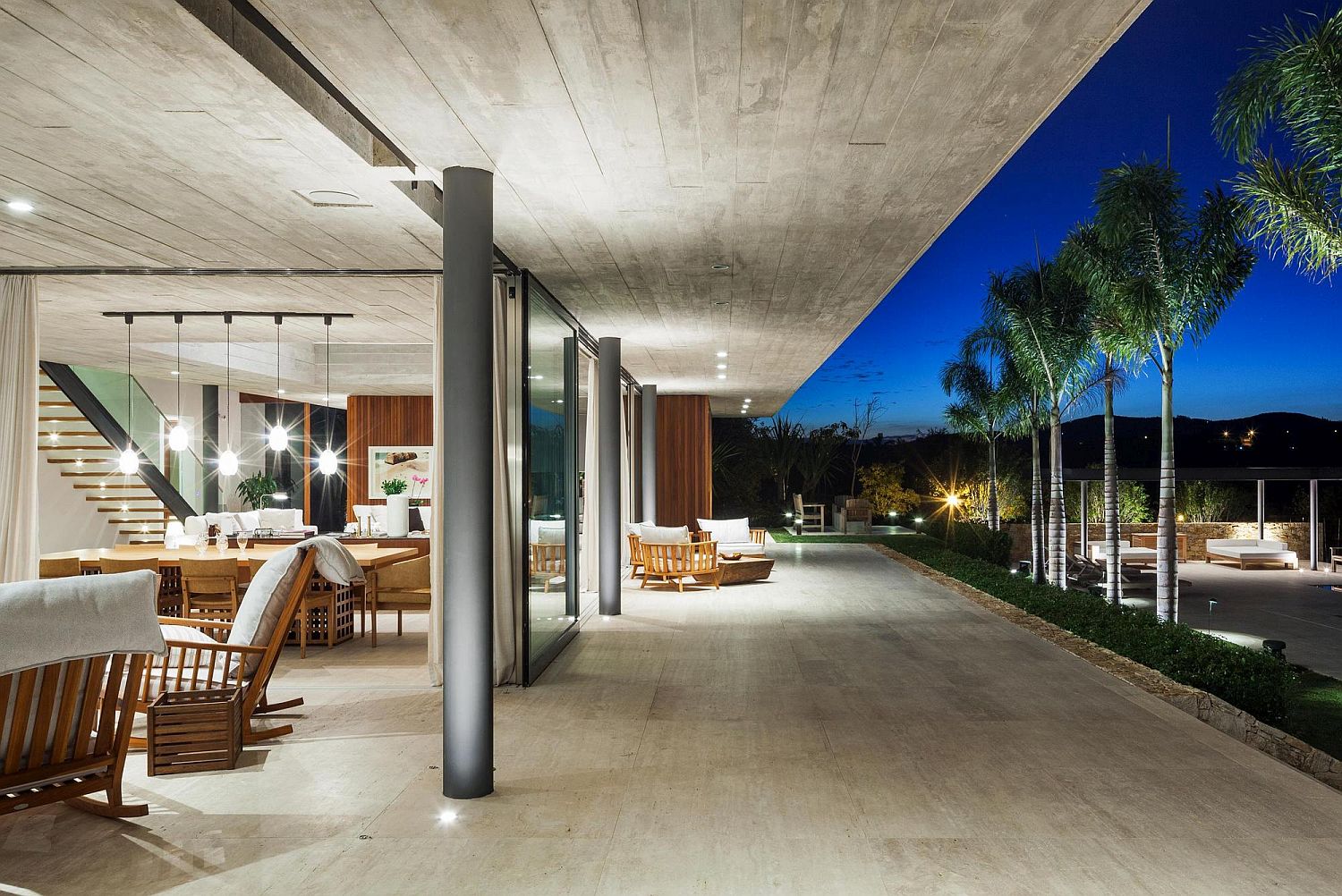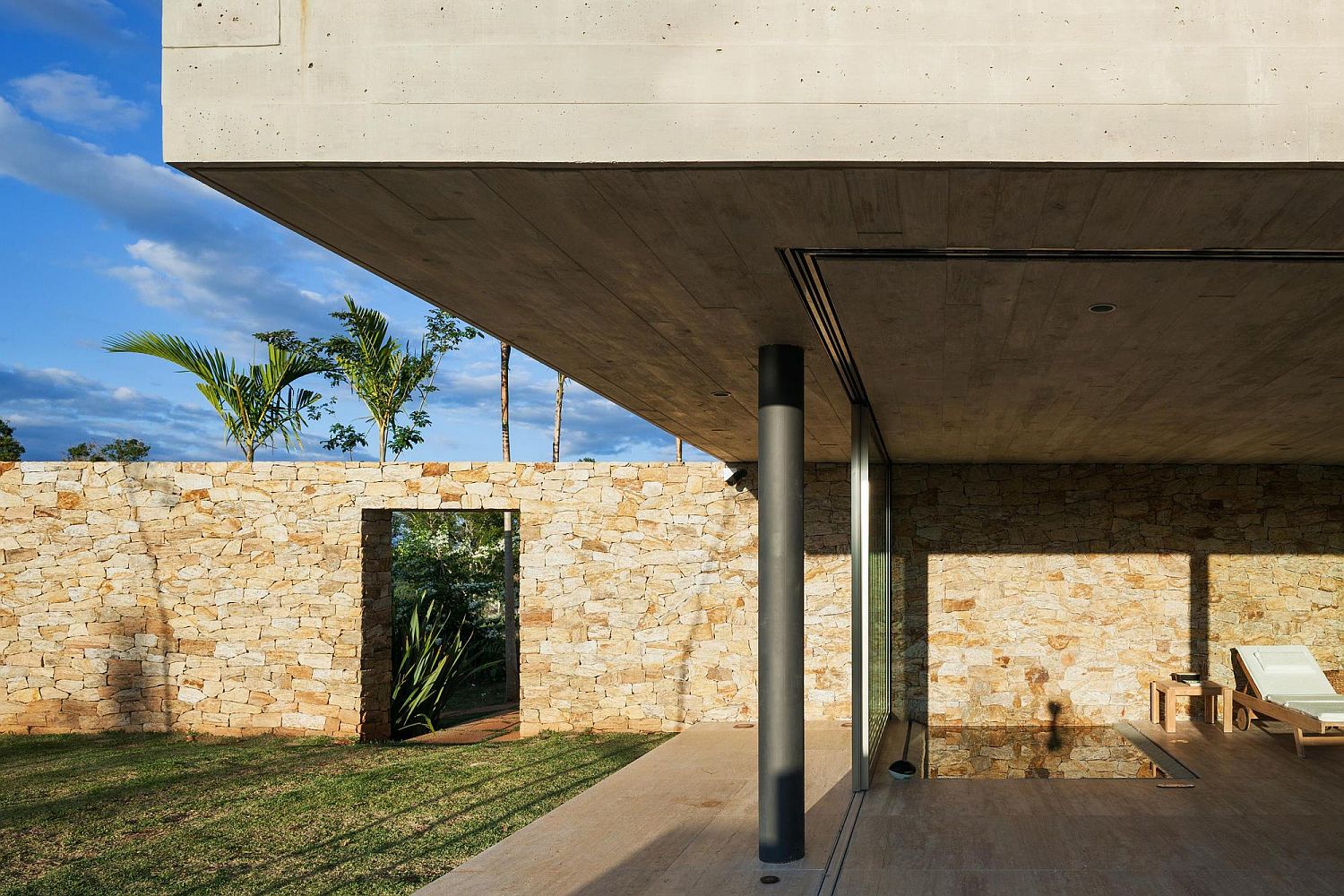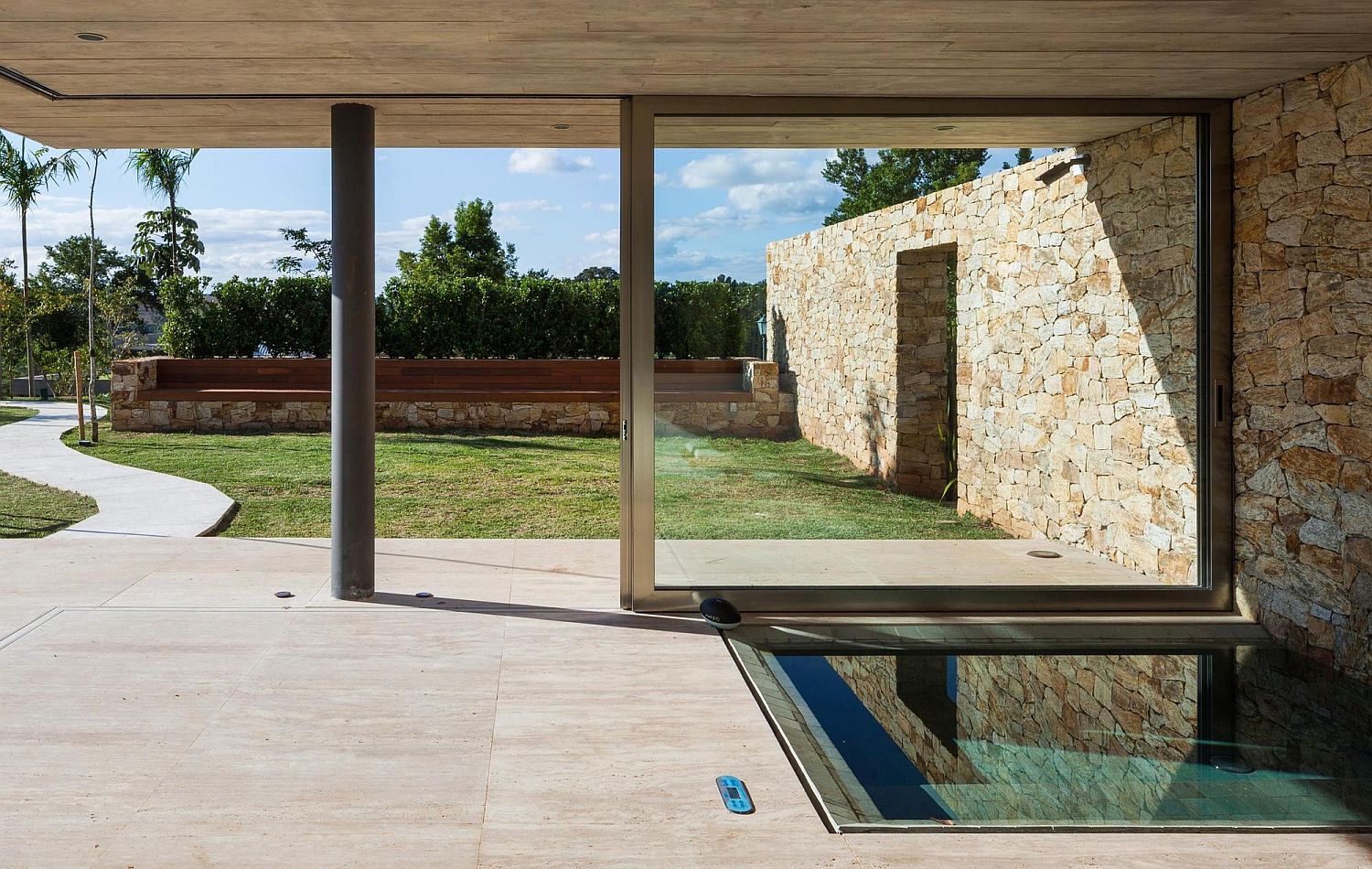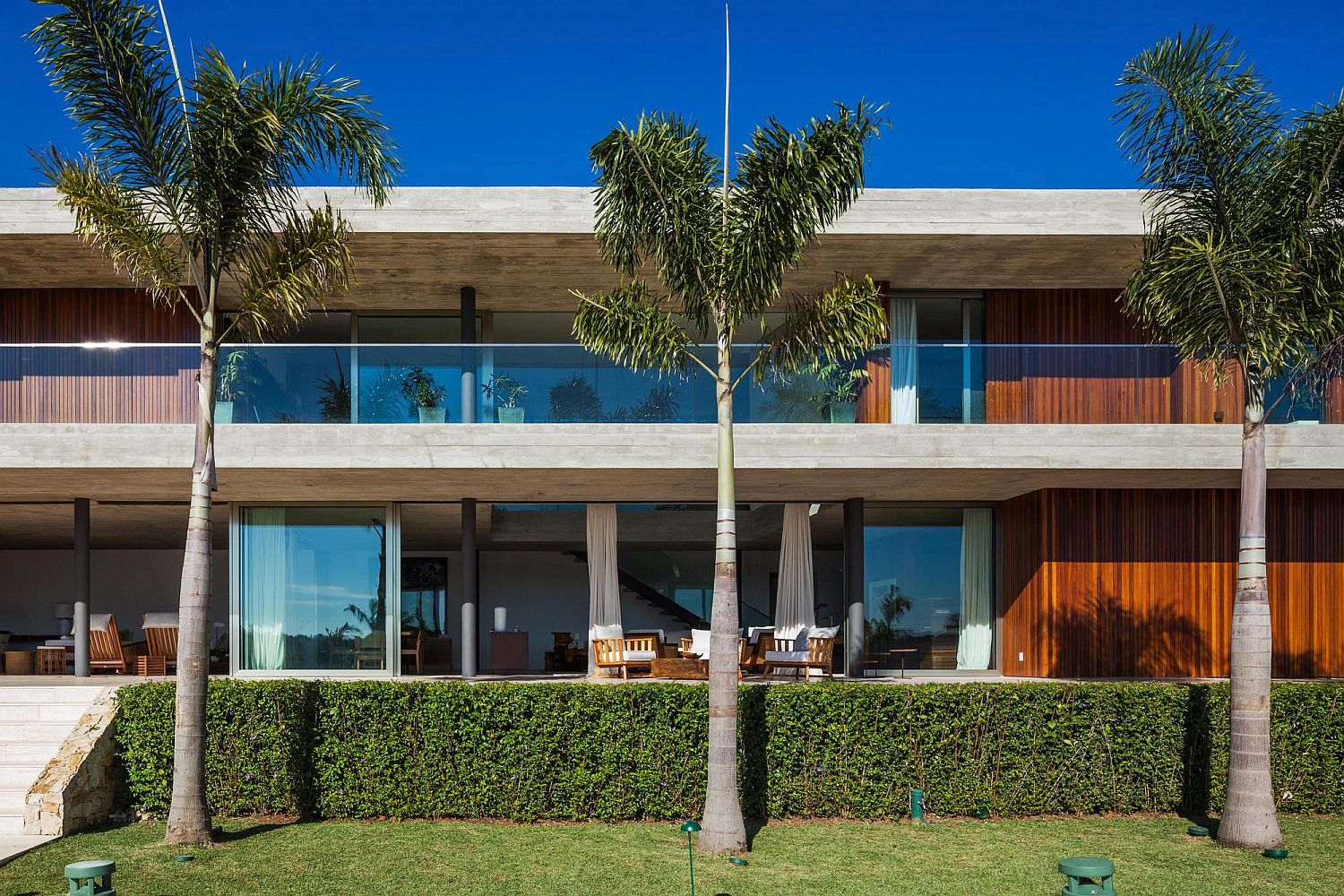 All volumes together result in an "L" site plan around the pool courtyard, on mid level of the terrain respecting the natural topography of the site. This arrangement prioritizes the external areas to the corners, propitiating a discreet and respectful relationship between the house and the neighborhood.
RELATED: Bravos House: Encased in Moving Wooden Panels and Slats