Remember the image of beautiful and busy village square with the imposing church at its heart and other smaller shops and homes all around it? Attempting to replicate this nostalgic setting and translating it to the contest of the modern home is the gorgeous Anzac Bay House in Anzac Bay, Waiheke, New Zealand. Overlooking the bustling bay area in the distance, the lovely home has a striking skillion roof and a large open plan living area with helical stairs on opposite ends. Designed by Vaughn McQuarrie, a wall of glass connects the living are of the home on the lower level and the bedroom and home office on the mezzanine level with the view outside.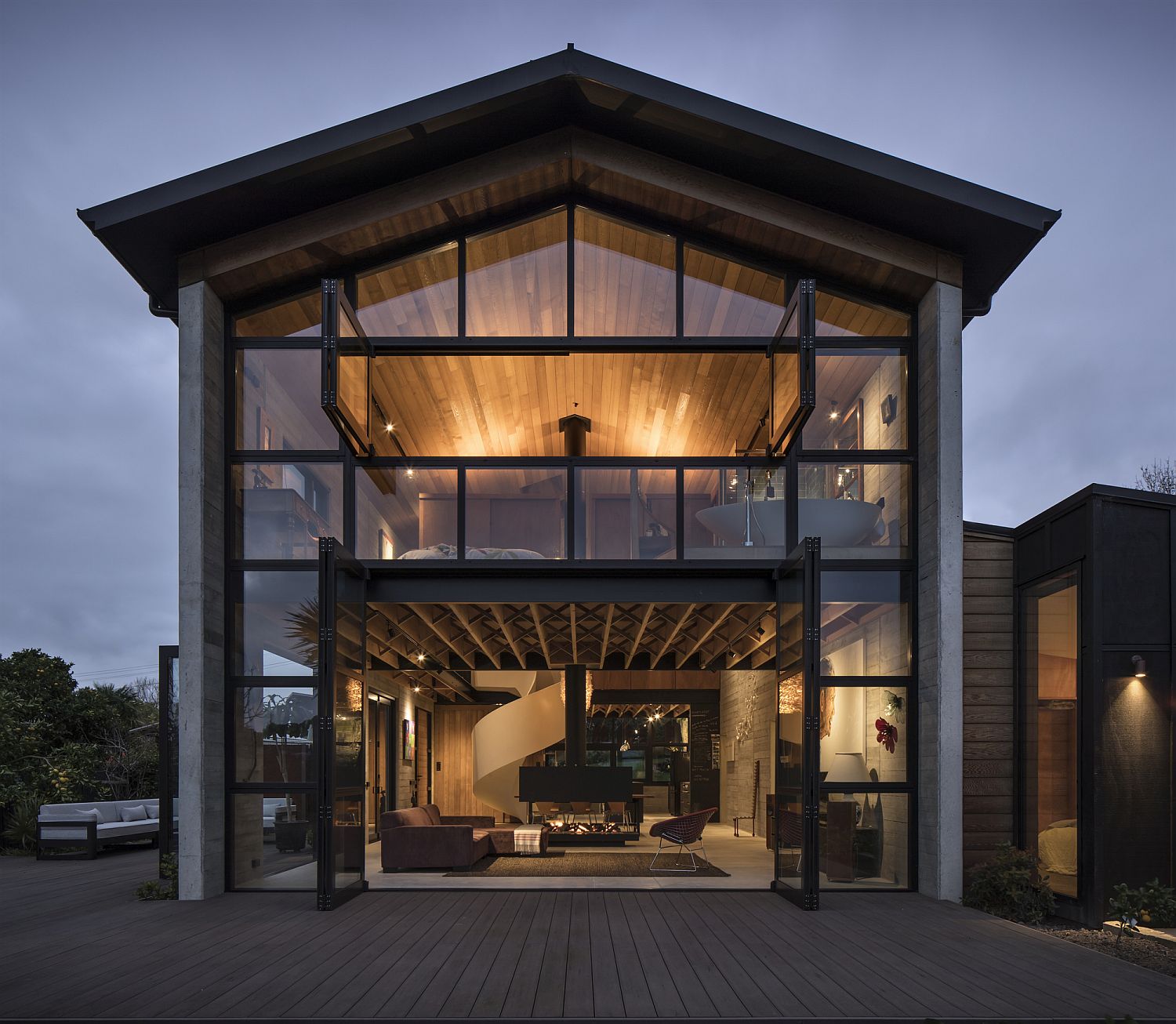 Apart from the lovely views that it offers, the mezzanine level of the house is a space-saver with a comfortable master suite on one end and a spacious home office on the other. With the series of sliding glass doors, windows and glazed walls welcoming in ample natural light, there is never a dull corner here! On the lower level it is the double-height living area that steals the show with kitchen and dining on one side and an elegant sitting area on the other. Litecrete precast concrete panels and wooden ceiling and partitions offer ample textural contrast in a modern home that is both cheerful and polished. [ Photography: Simon Devitt]
RELATED: Forest House Gets Stunning Exterior with Different Shades of Grey Tiles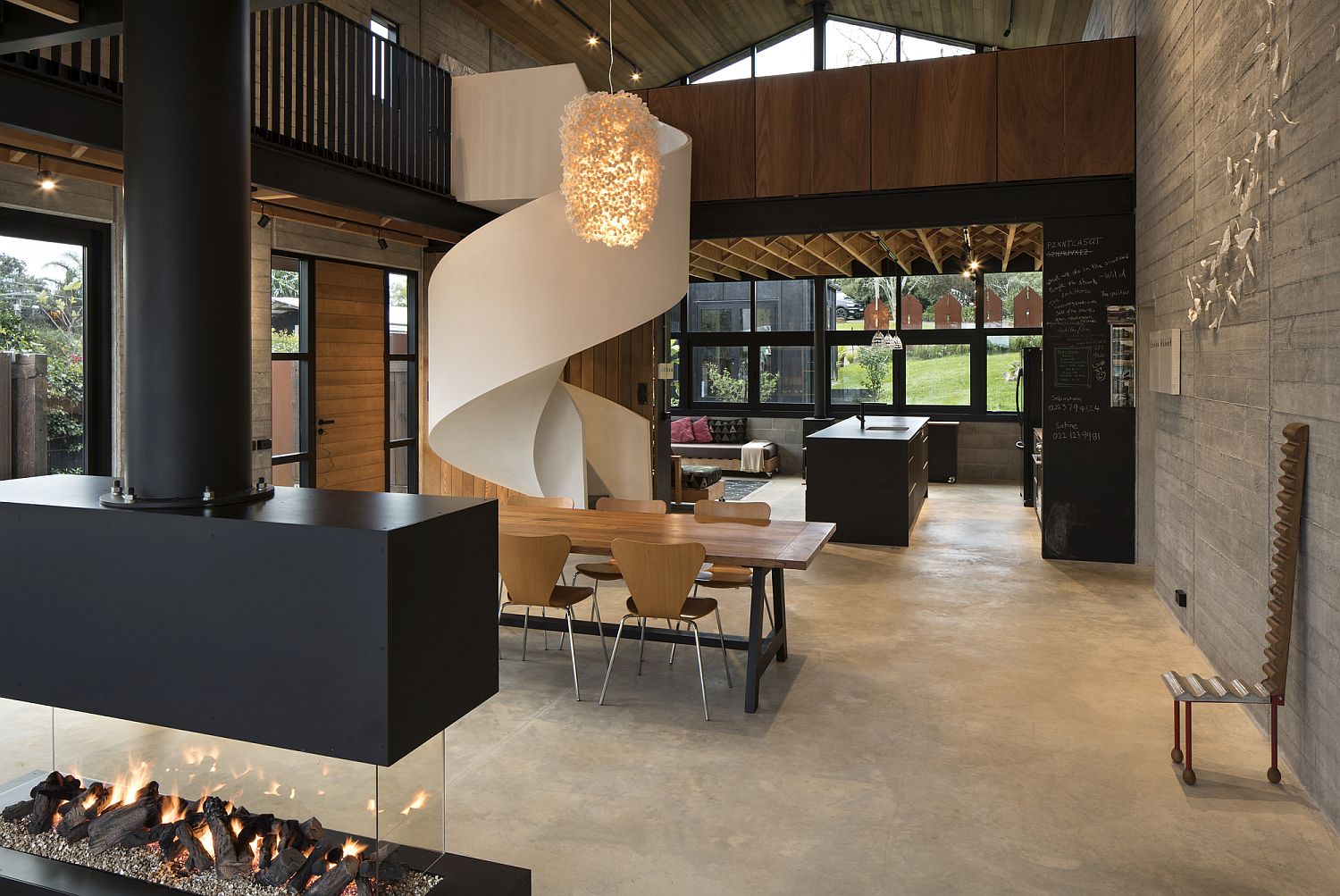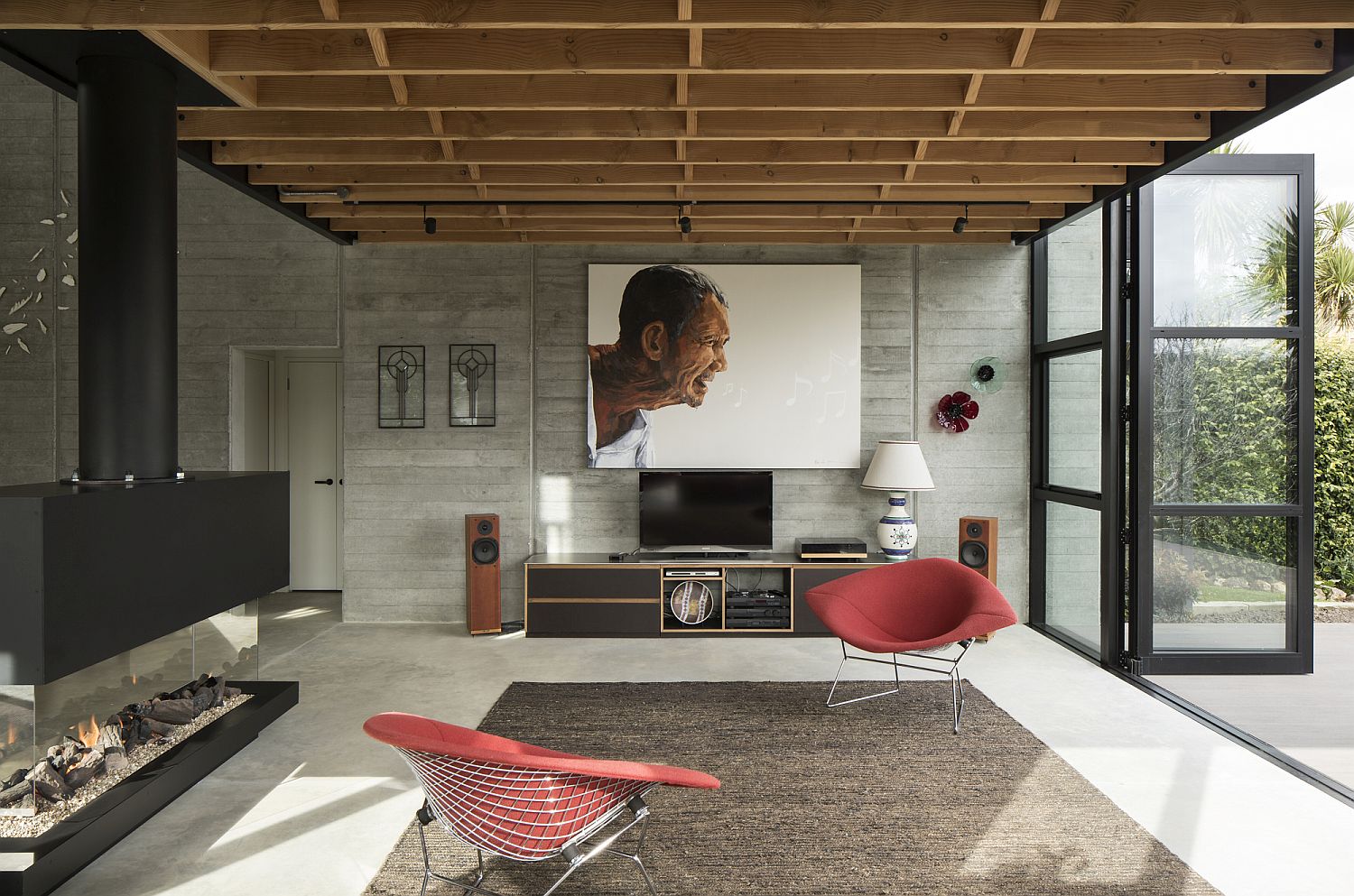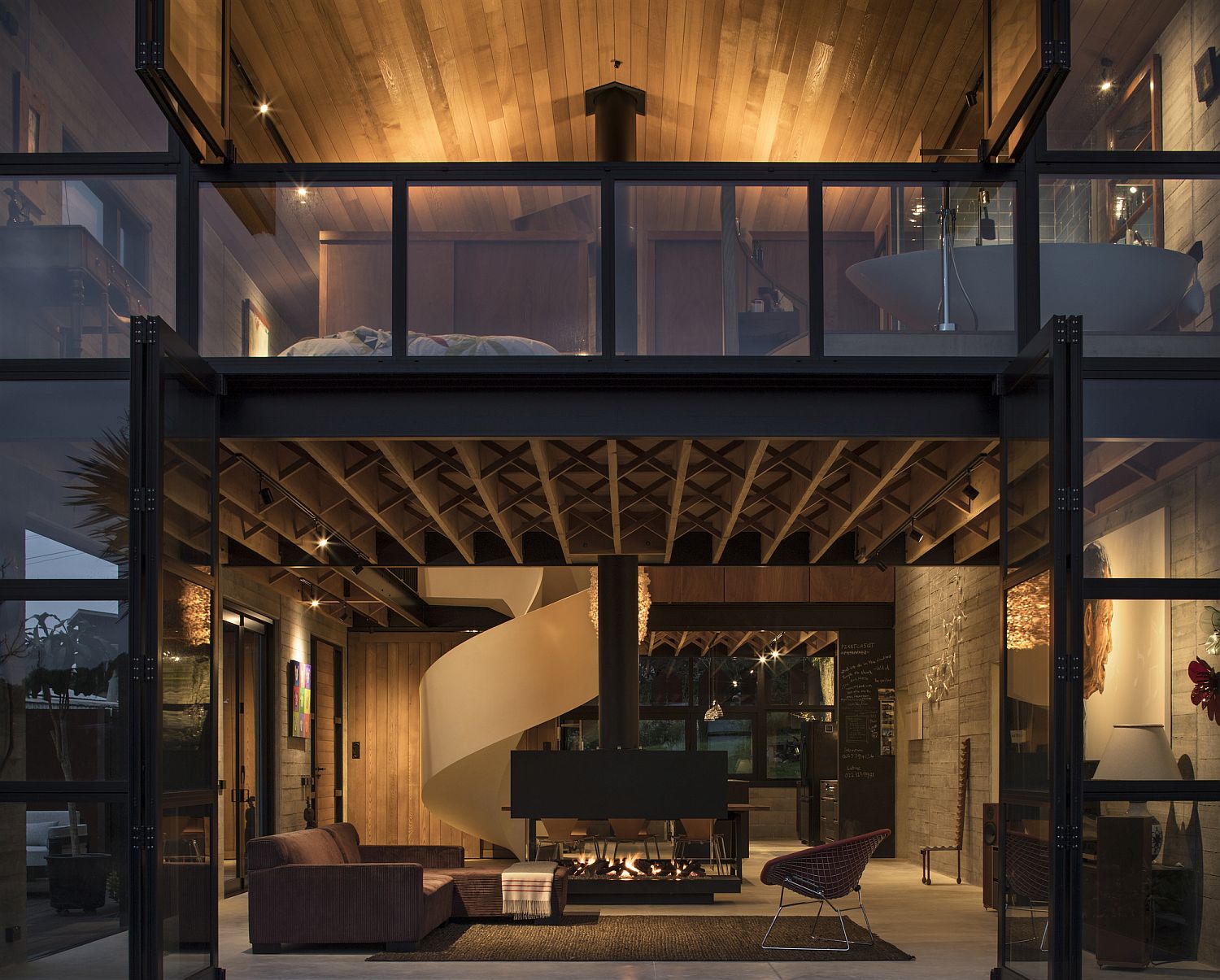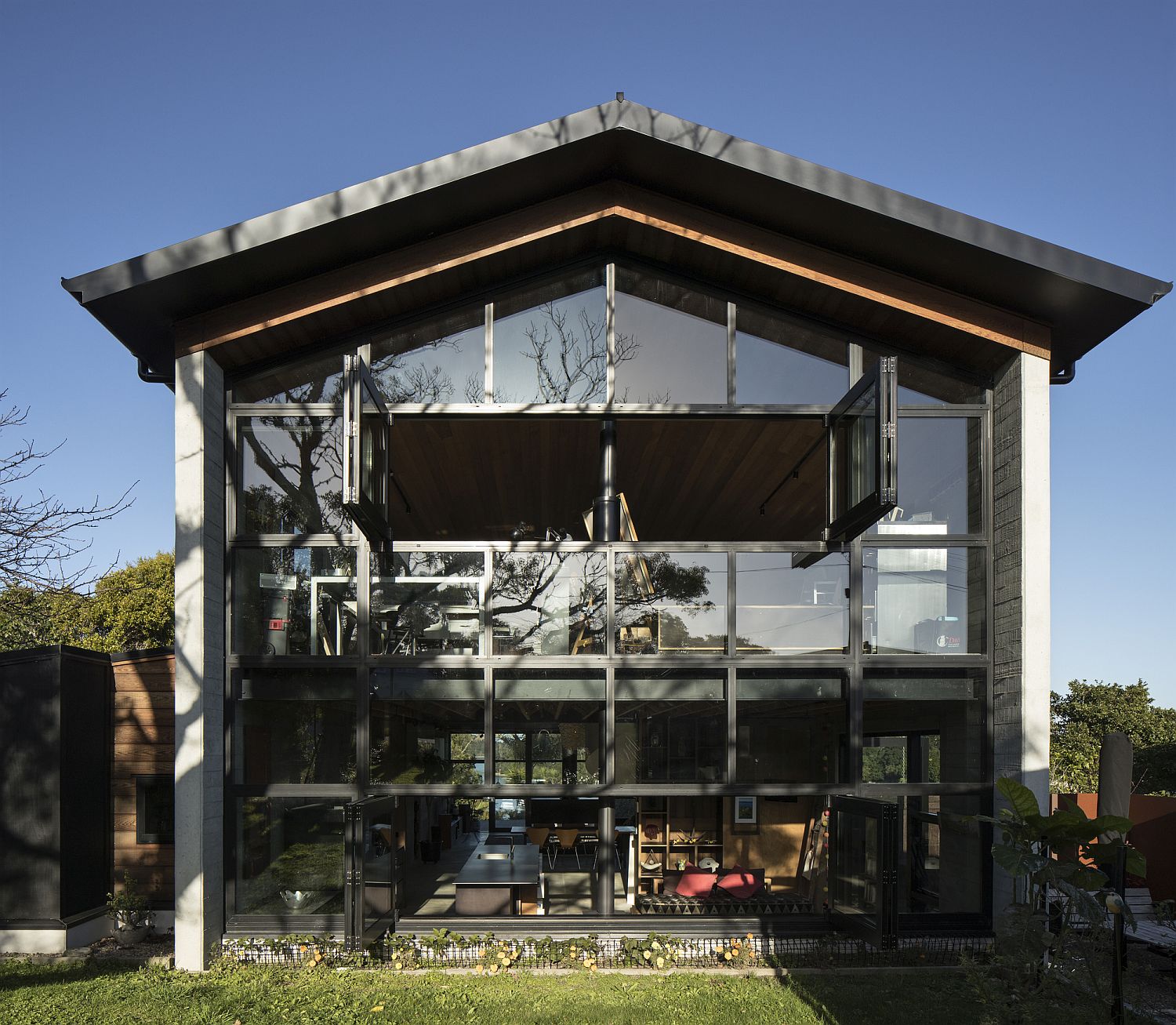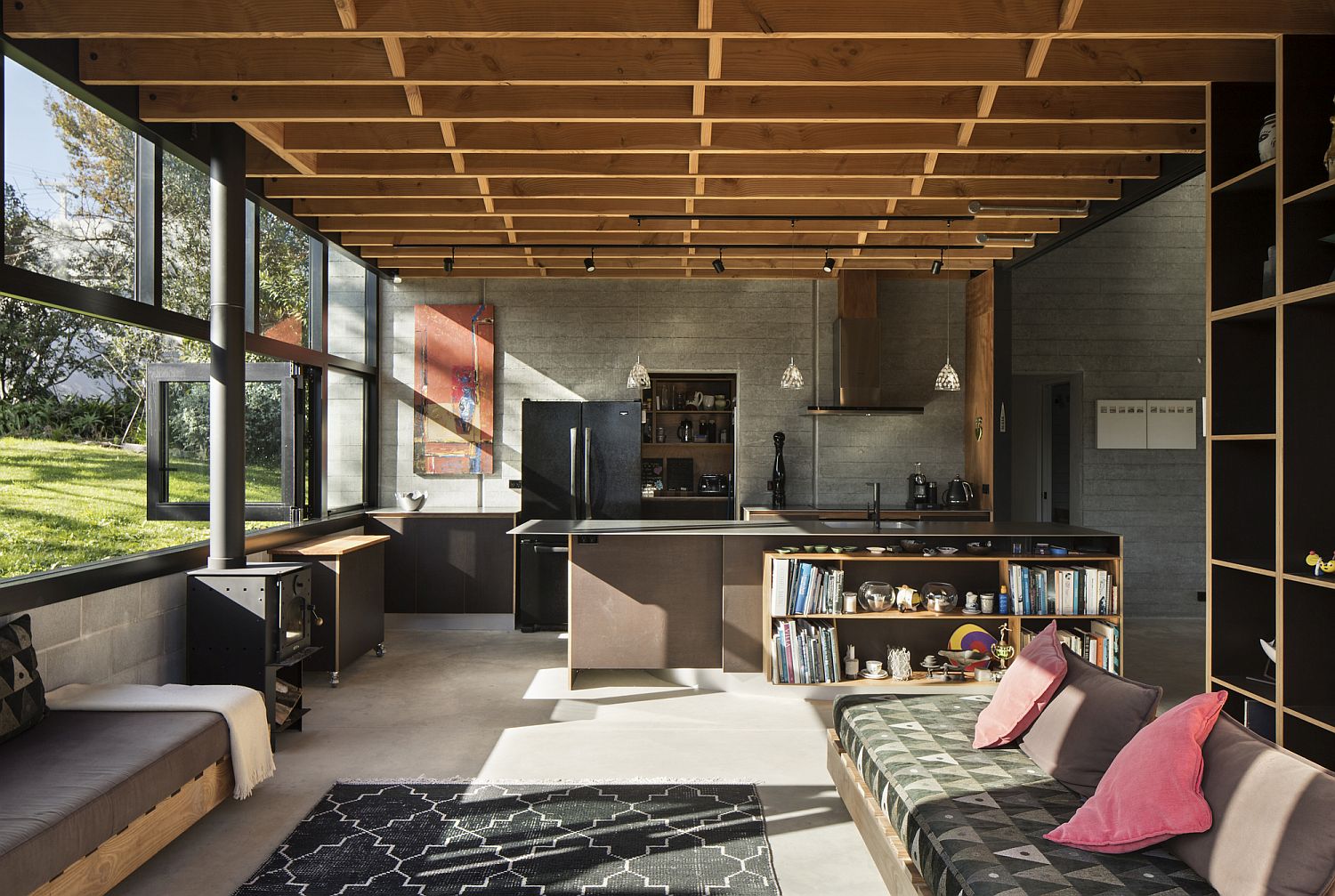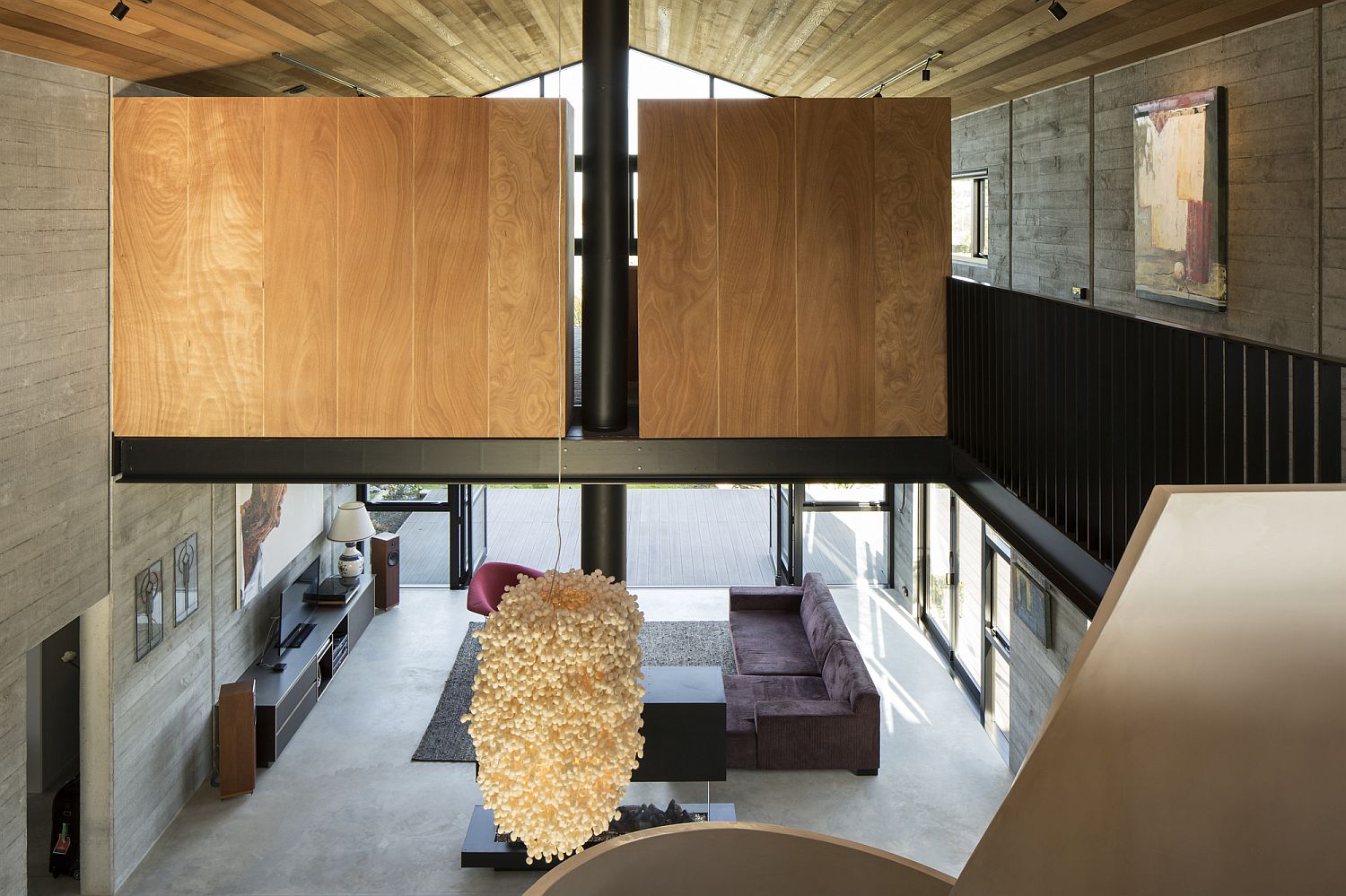 The layout of the structures on the site has created a "lane" down the side which engages with an old stone wall on the adjacent property. The lane leads to a large entry door on the side of the main space. The door is directly adjacent to the helical stair and below a walkway linking the two mezzanine platforms.
RELATED: Captivating Chiltern House Offers a Green Oasis in Singapore's Urban Landscape