The idea of combining urban and rural influences in the design world is one fraught with plenty of danger. Trying to blend in these two contrasting worlds can be a challenge at the best of times because of the aesthetic and functional differences that they present. But the Brass House in the coastal town of Newcastle, Australia moves past this hurdle with a residence that amalgamates bushland charm with modernity and an open living ambiance. With a busy road on one side and the bushlands along with a view of the distant coastline on the other, the house feels like a gateway from one world to another. Designed by anthrosite, the balance between various finishes, textures and ideas is what impresses us the most here.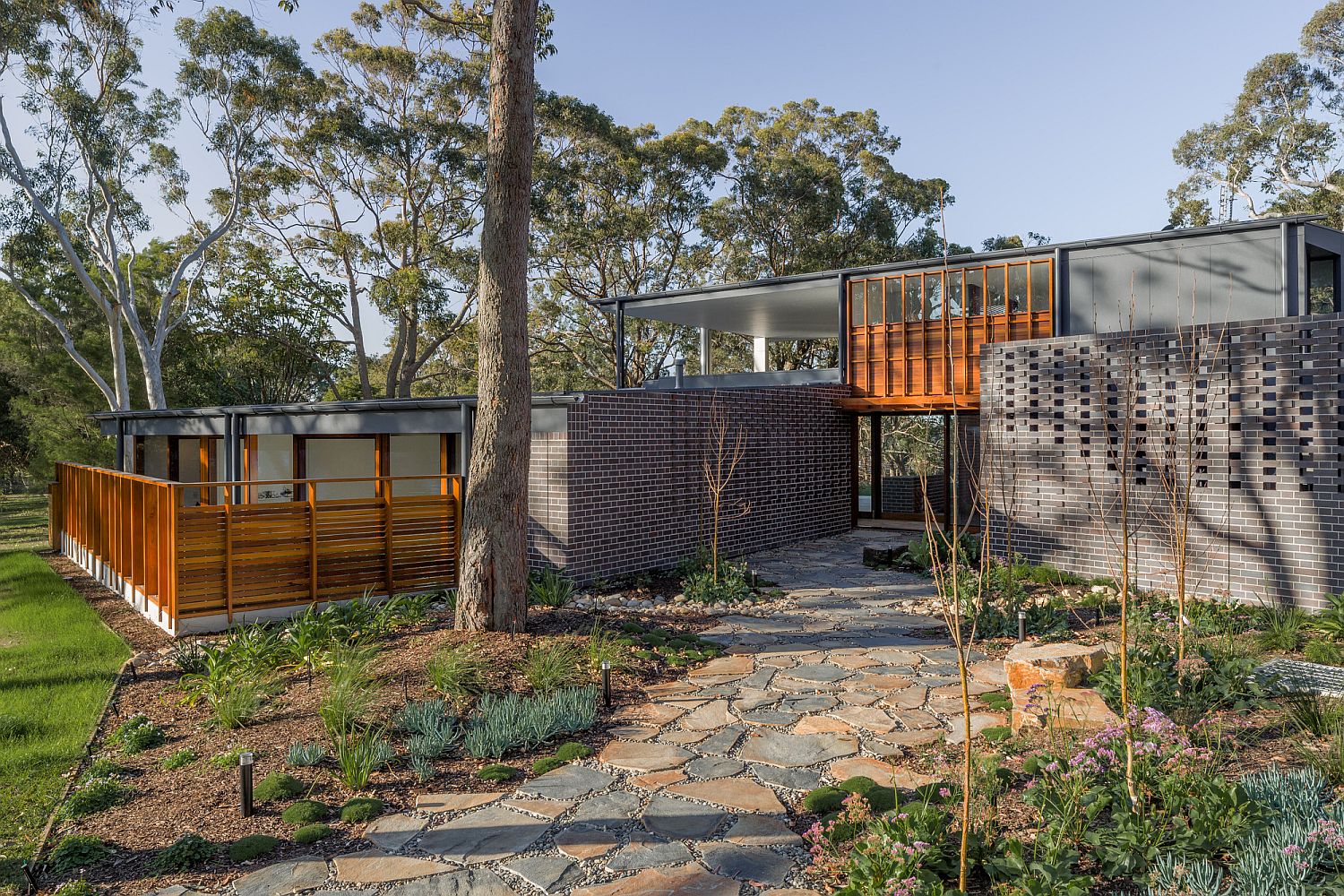 In line with the current hot trends, the color scheme in wood and white shapes much of the home with stone and brick being used more extensively outside. The house was designed keeping in mind the bushfire restrictions in the area and the rear section is connected with the spacious garden outside. A covered outdoor sitting area becomes a natural extension of the indoor living space even as the kitchen is the heart of this spacious family residence. With framed sliding glass doors and smart indoor-outdoor interplay, this coastal Aussie home finds that right balance between modern and rustic. [Photography: Jon Reid]
RELATED: Long House: Smart Glass Enclosures coupled with Concrete and Wood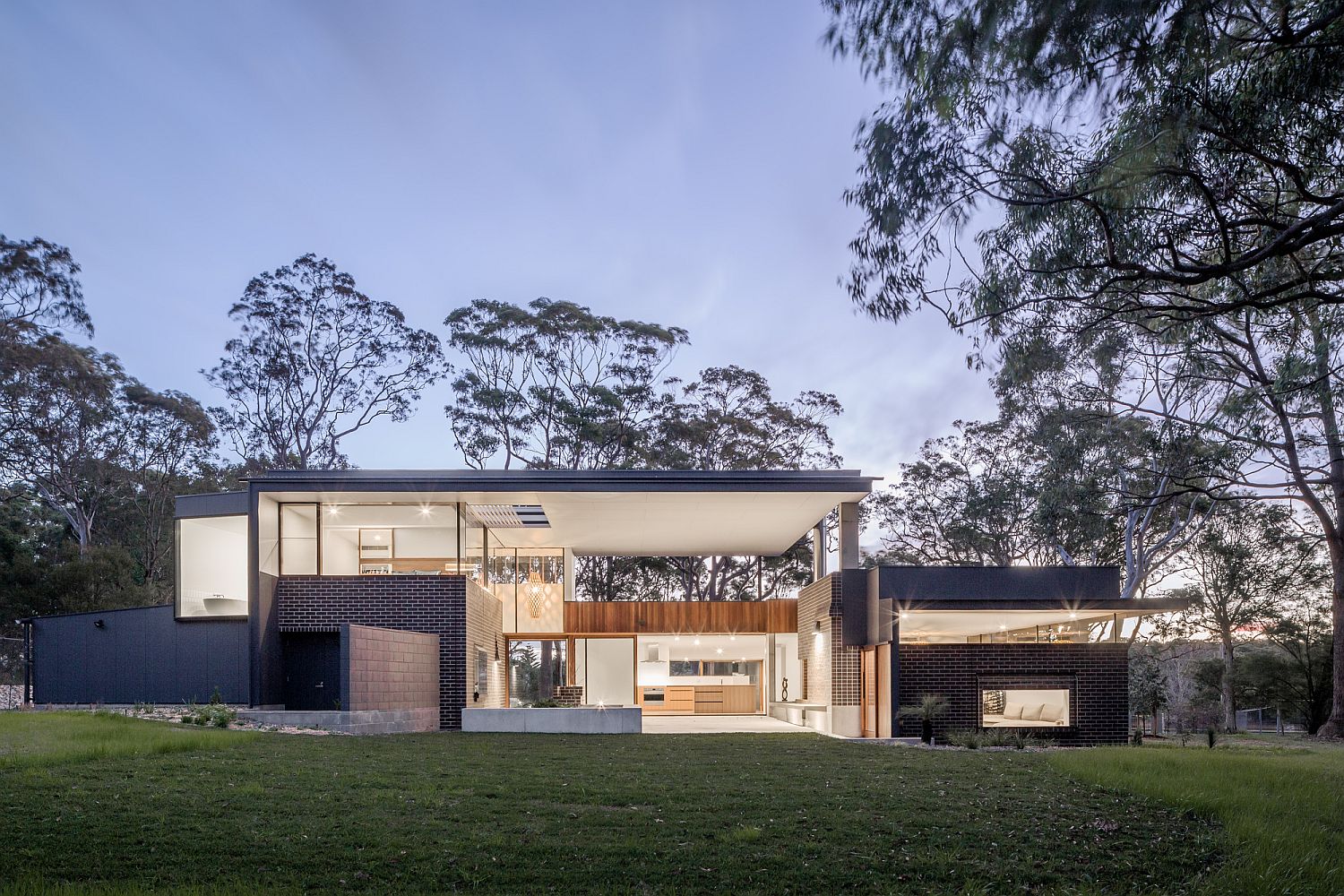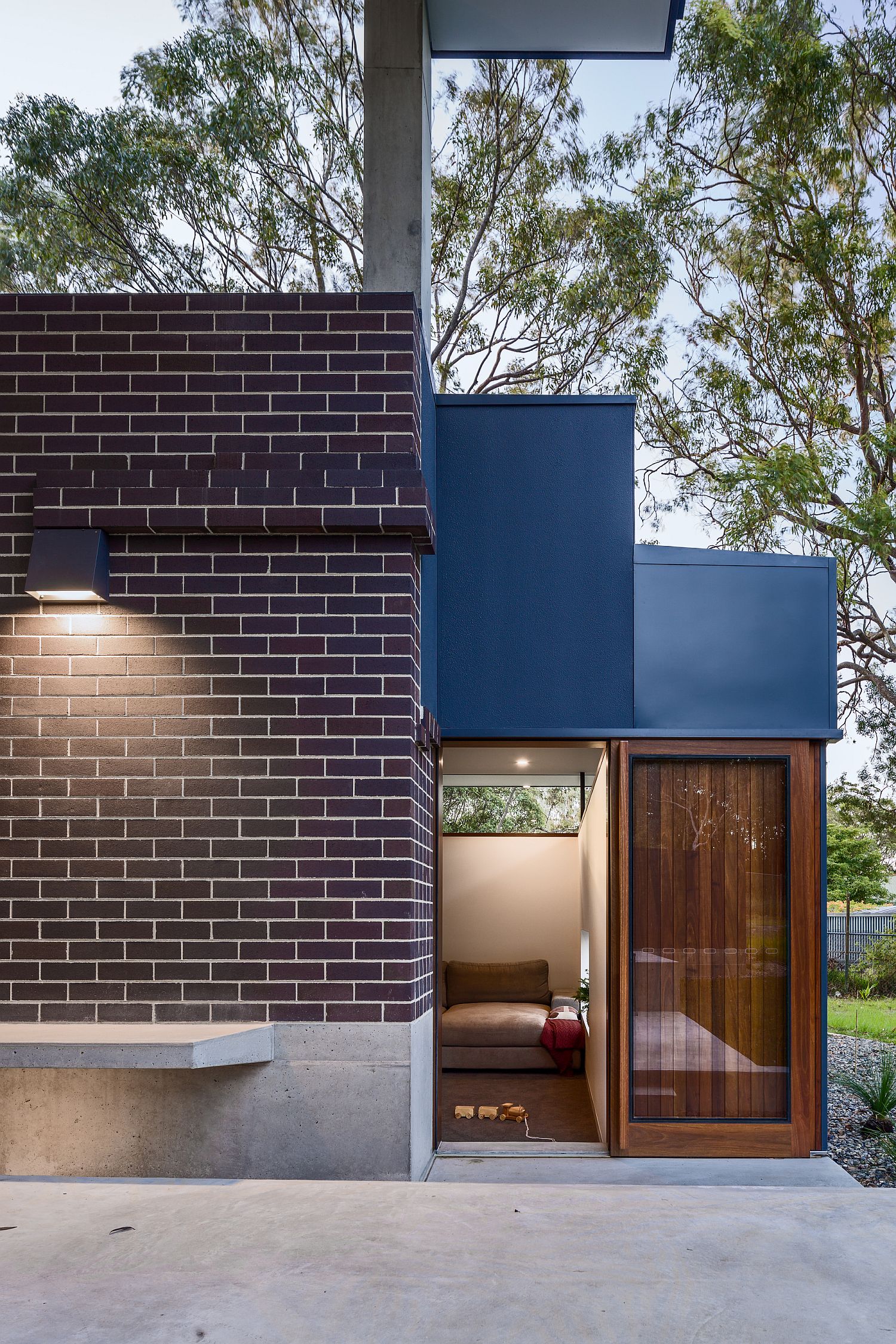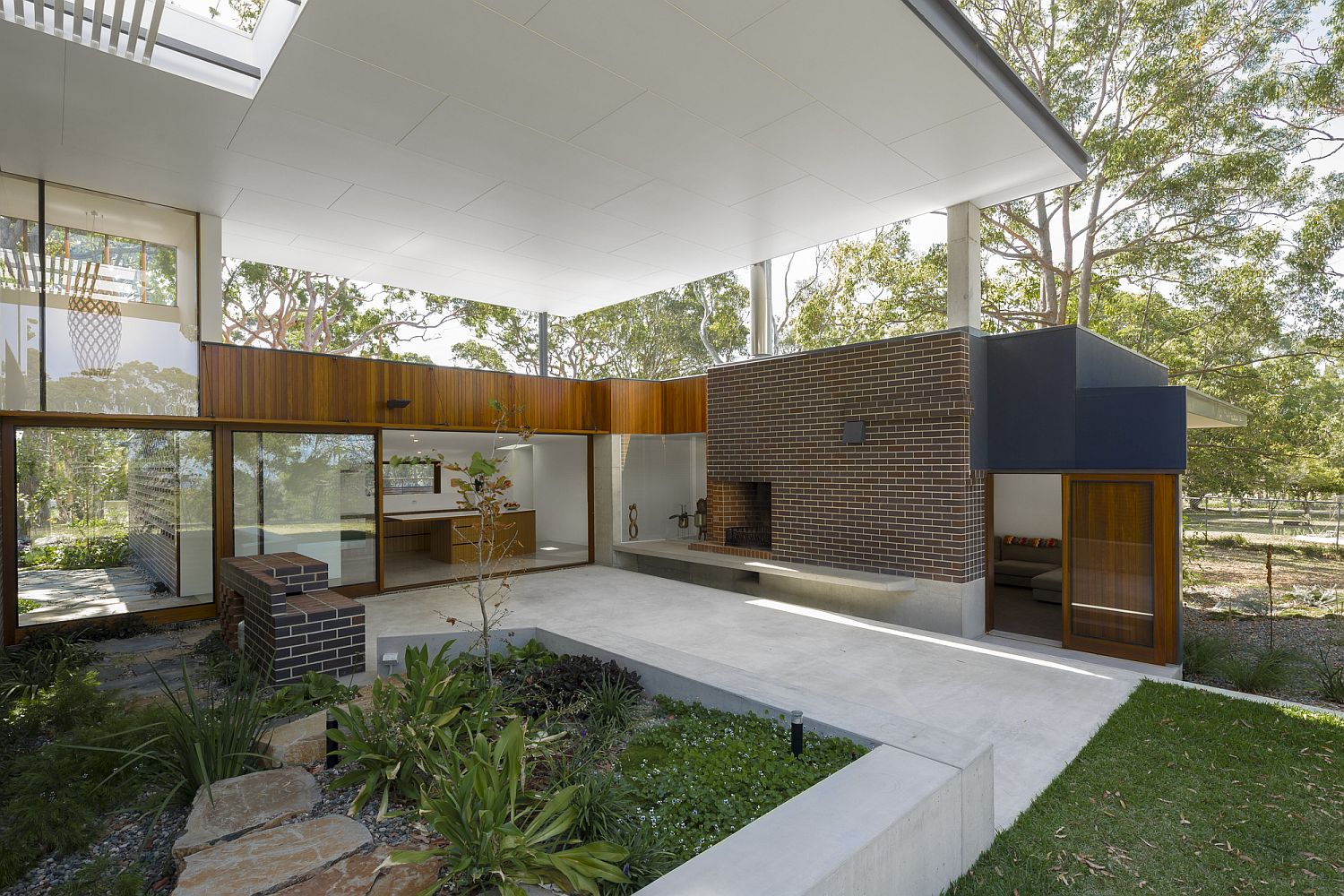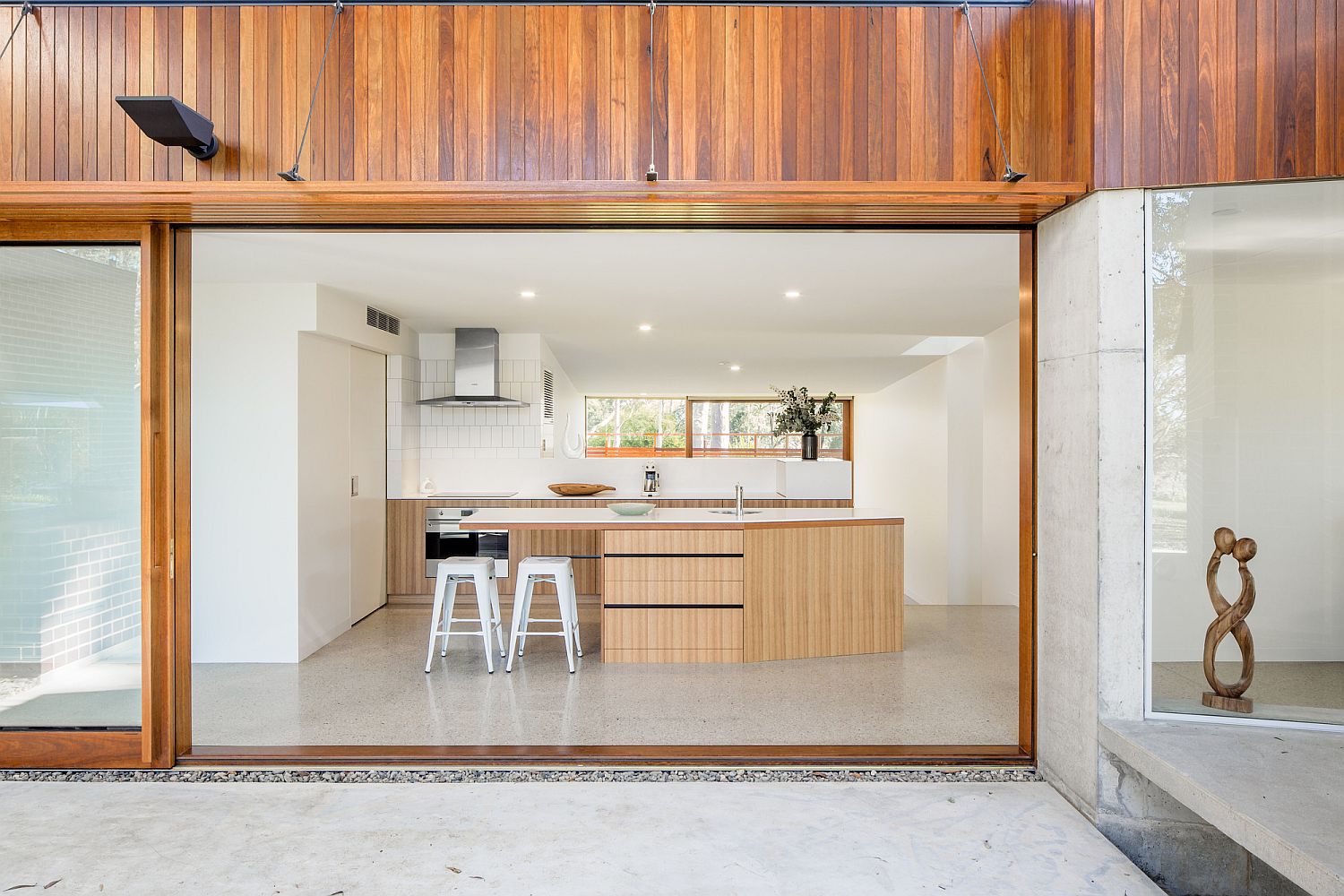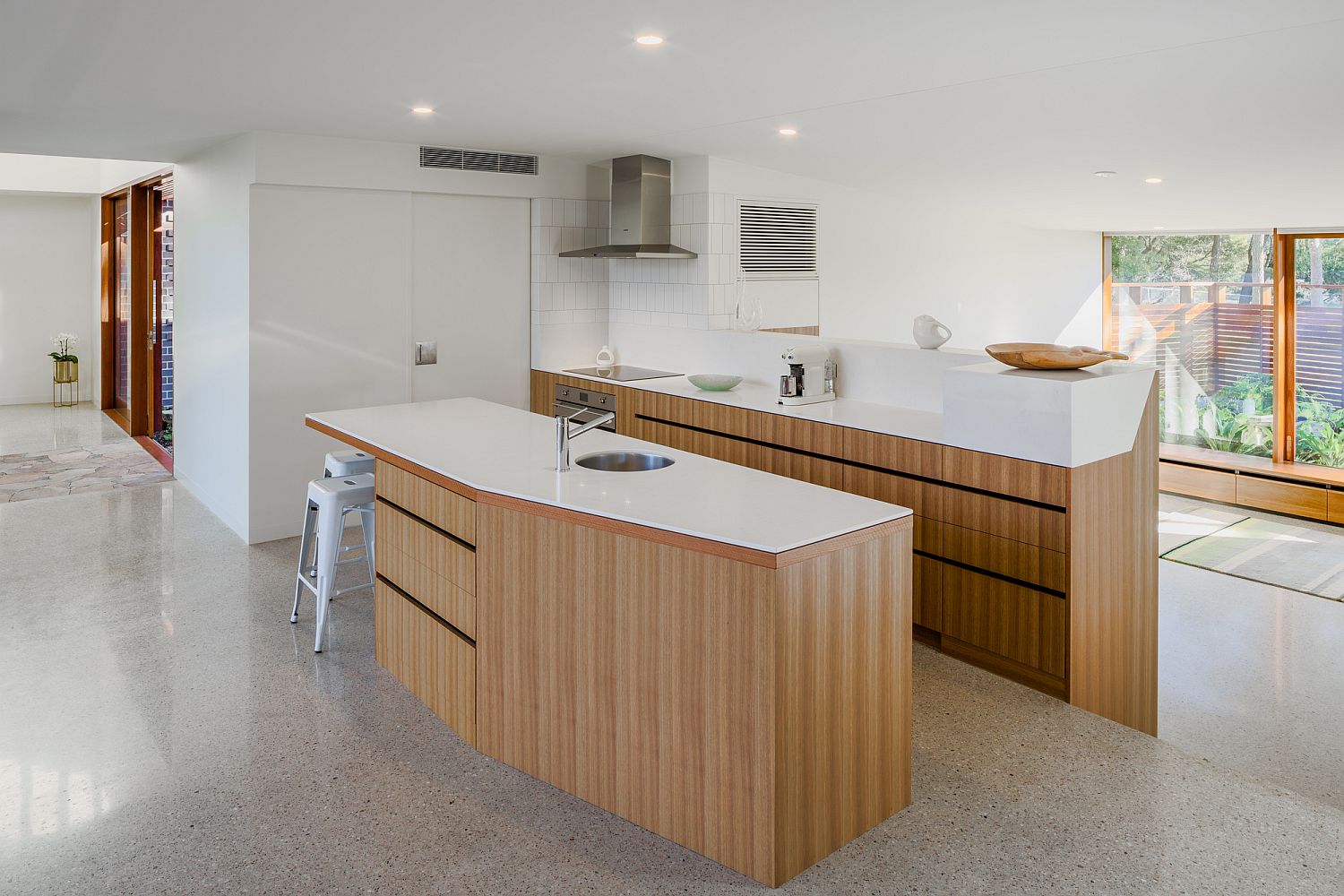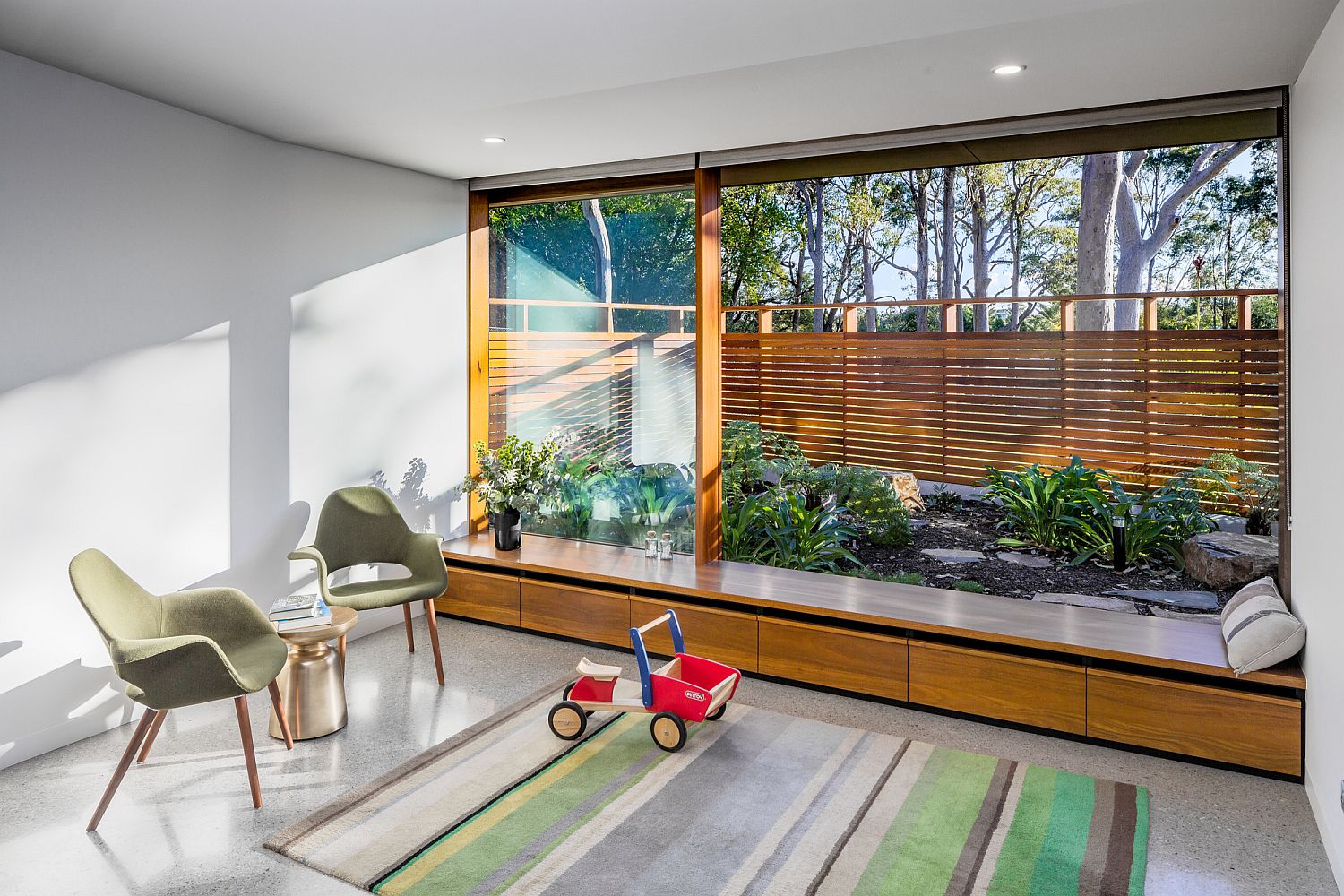 Design is a process. Each project is a result of an understanding of the site; conditions and constrains, of working with people, engaging the client, with consultants, contractors and craftsmen, of collaboration to achieve outcomes not originally foreseen. Brass House follows this philosophy. The design outcome is a result of an informed response to these numerous threads.
RELATED: Modern Polish House Couples Smart Design With Scandinavian Minimalism