There is absolutely no doubting the fact that your home should reflect who you are, your taste, your choices in art and your needs to create a style that you are comfortable with. This was precisely the message passed on to Arquitectura en Movimiento Workshop by the young graphic designer, who is homeowner of this vivacious and bold Hegel Street Apartment in Polanco, Mexico City. The existing features of the apartment were completely altered to reflect the more 'vibrant lifestyle' of the new resident, with captivating splashes of color and textural contrast leading the way in the living room.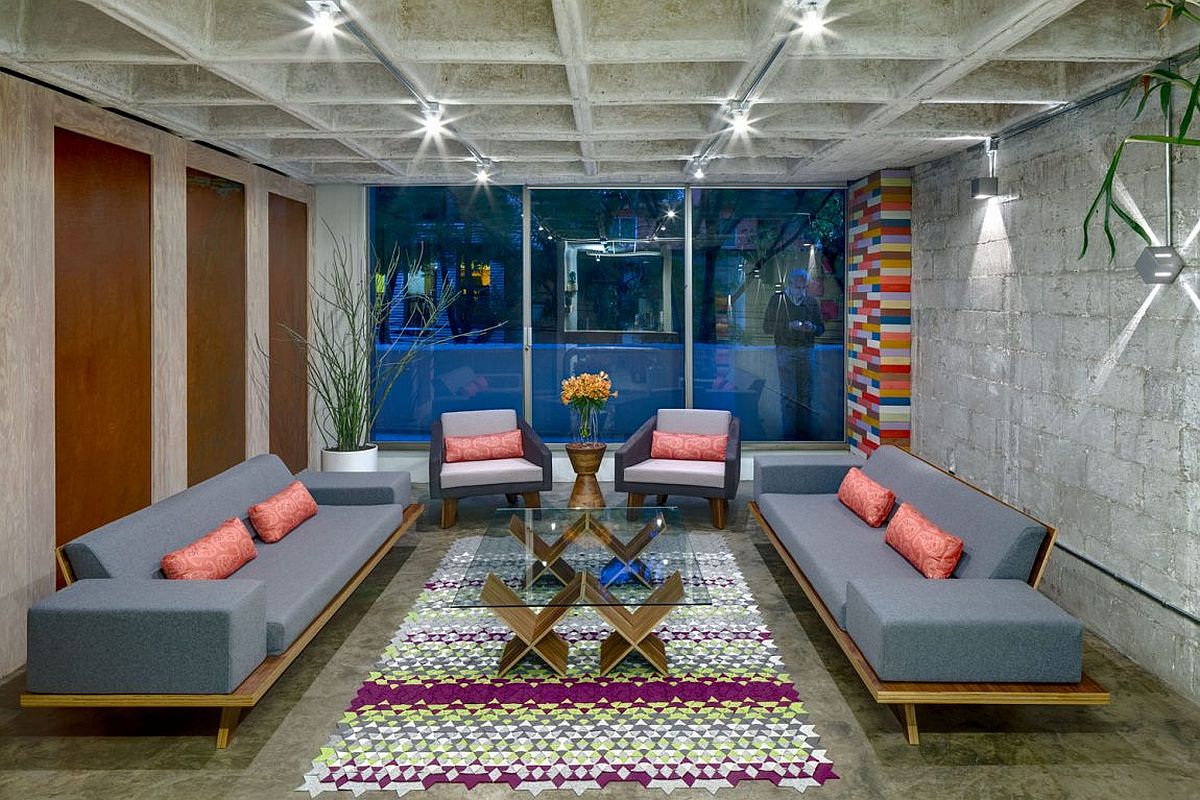 The old carpets and wall finishes were peeled off to reveal lovely concrete surfaces that were preserved and enhanced to give the apartment a more edgy appeal. The waffle slab adds another interesting visual element, as one notices a subtle blend of industrial flair, modernity and eccentric flavor at every turn. Décor is kept largely neutral and modern, while an old, dusty room in the corner was transformed into a cozy conservatory that brings in a flood of natural light. A breakfast nook with a multicolored wall mural steals the show, as its bright blue seating only accentuates the uniqueness of this ingenious interior.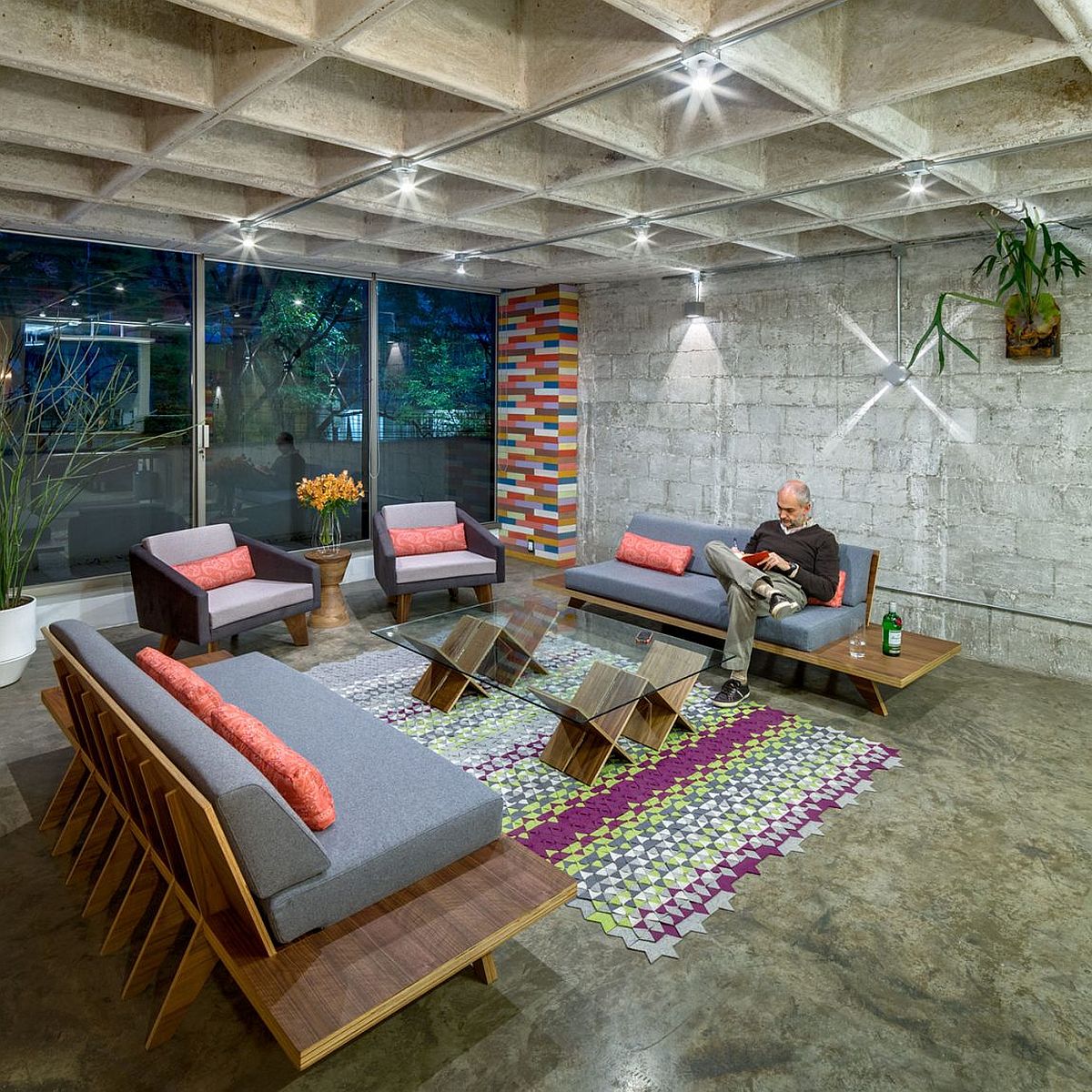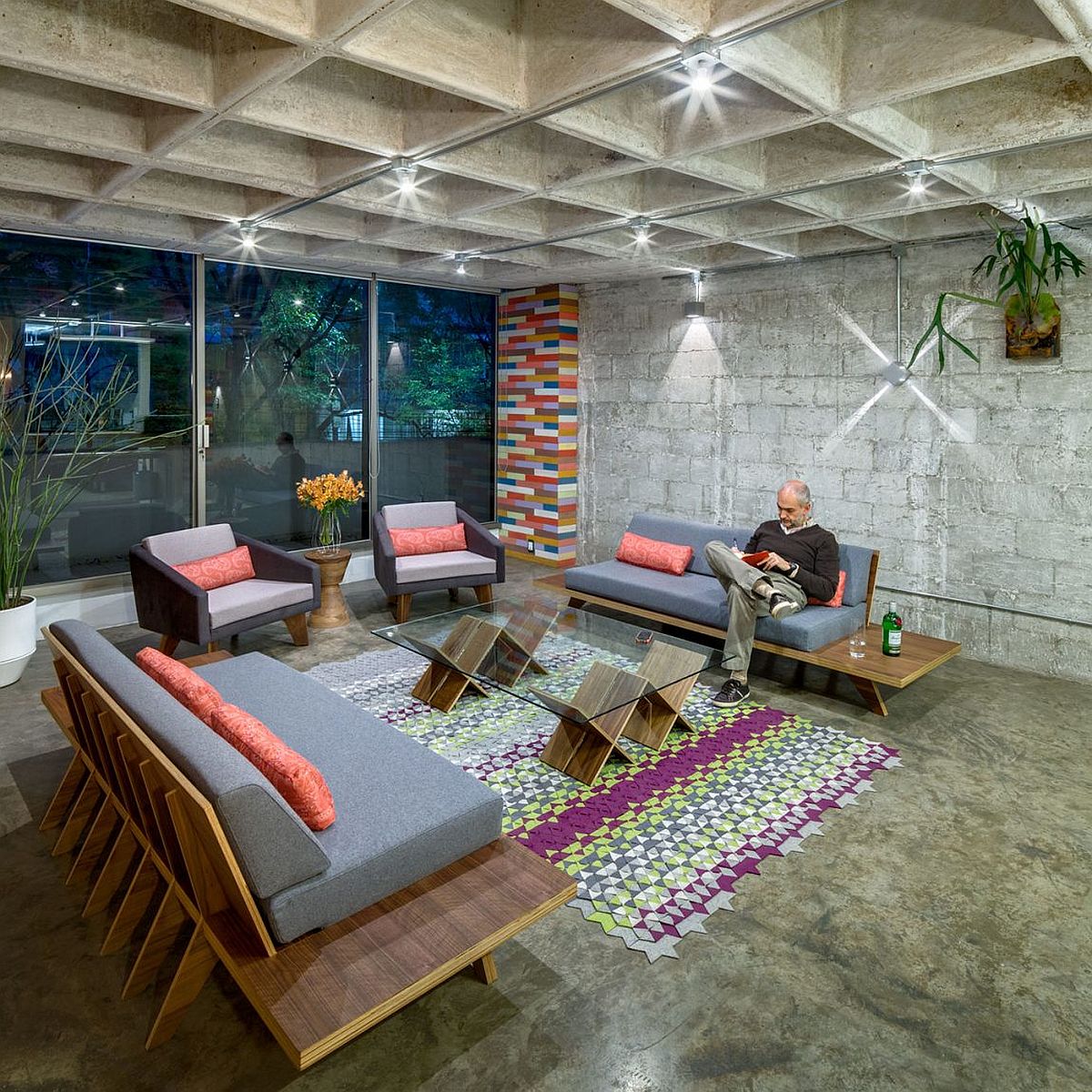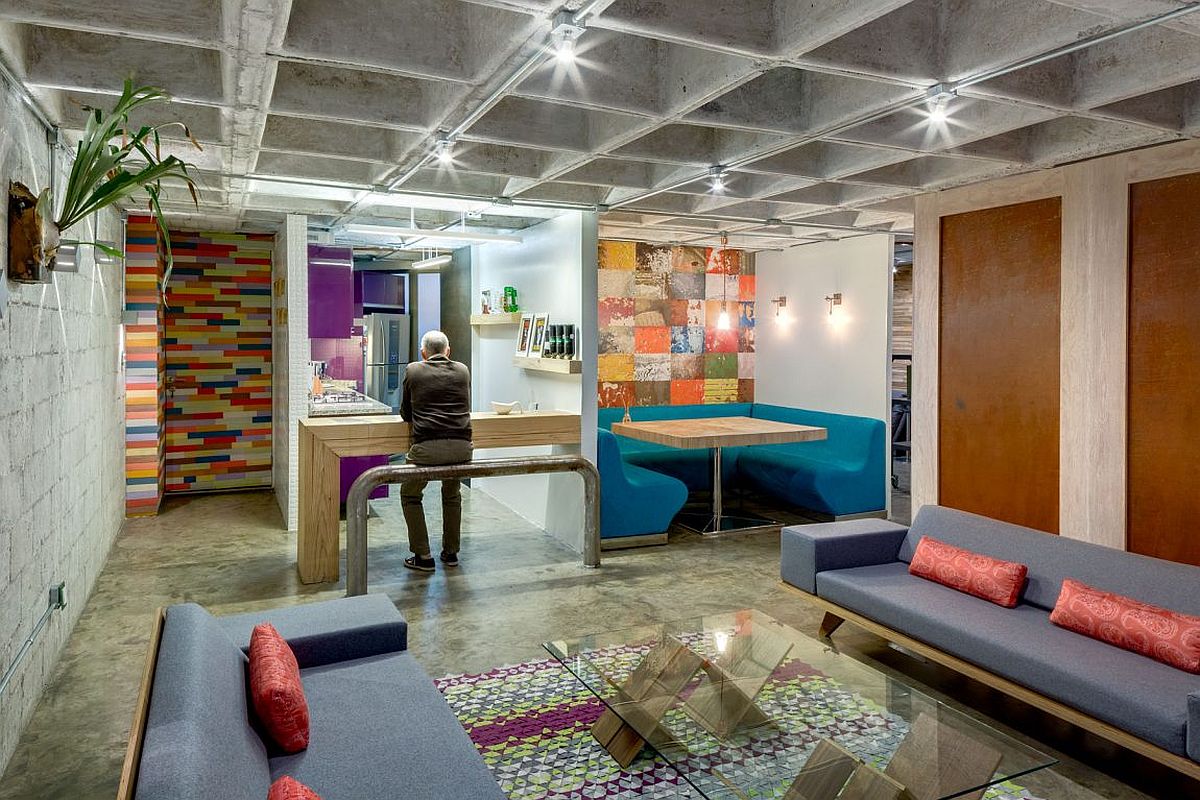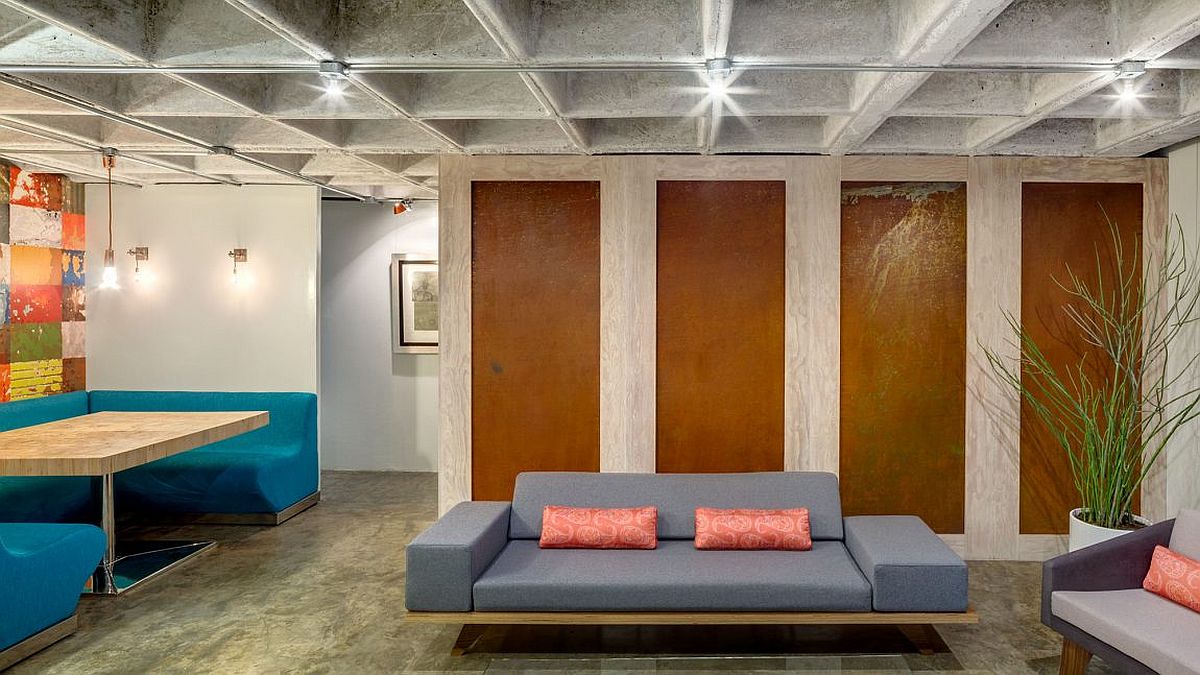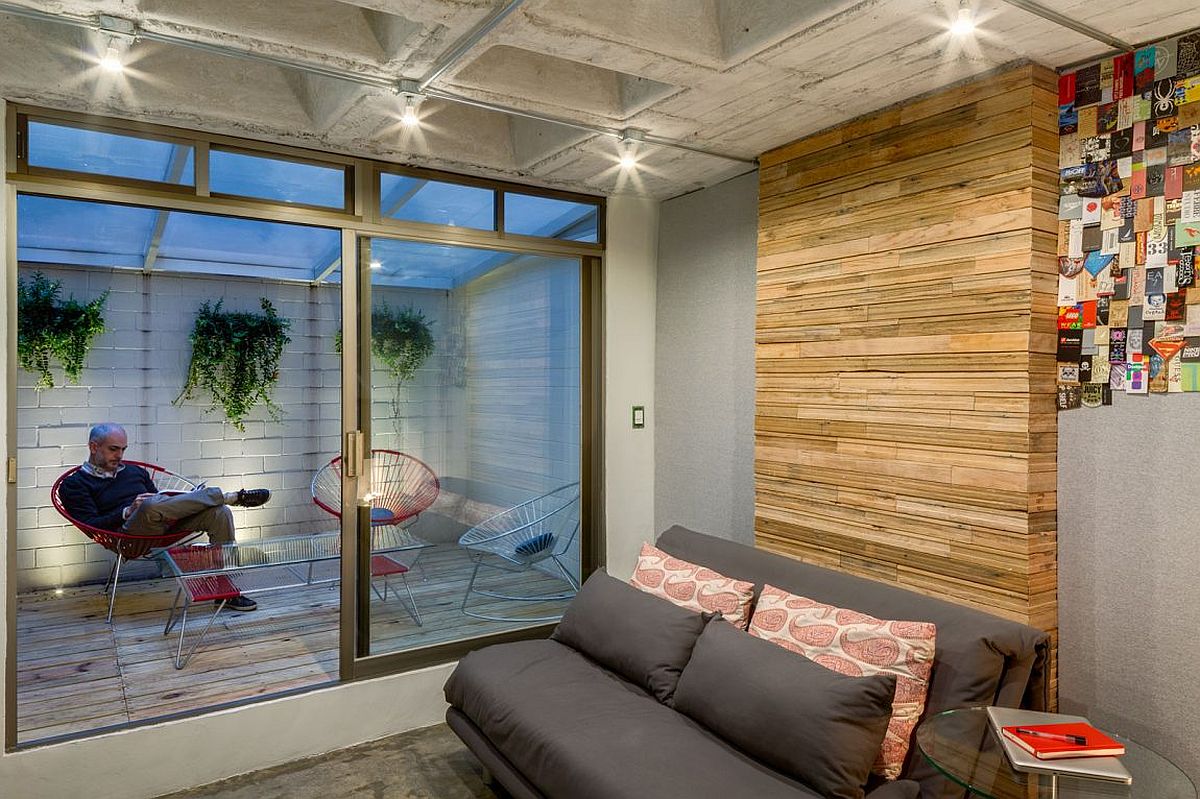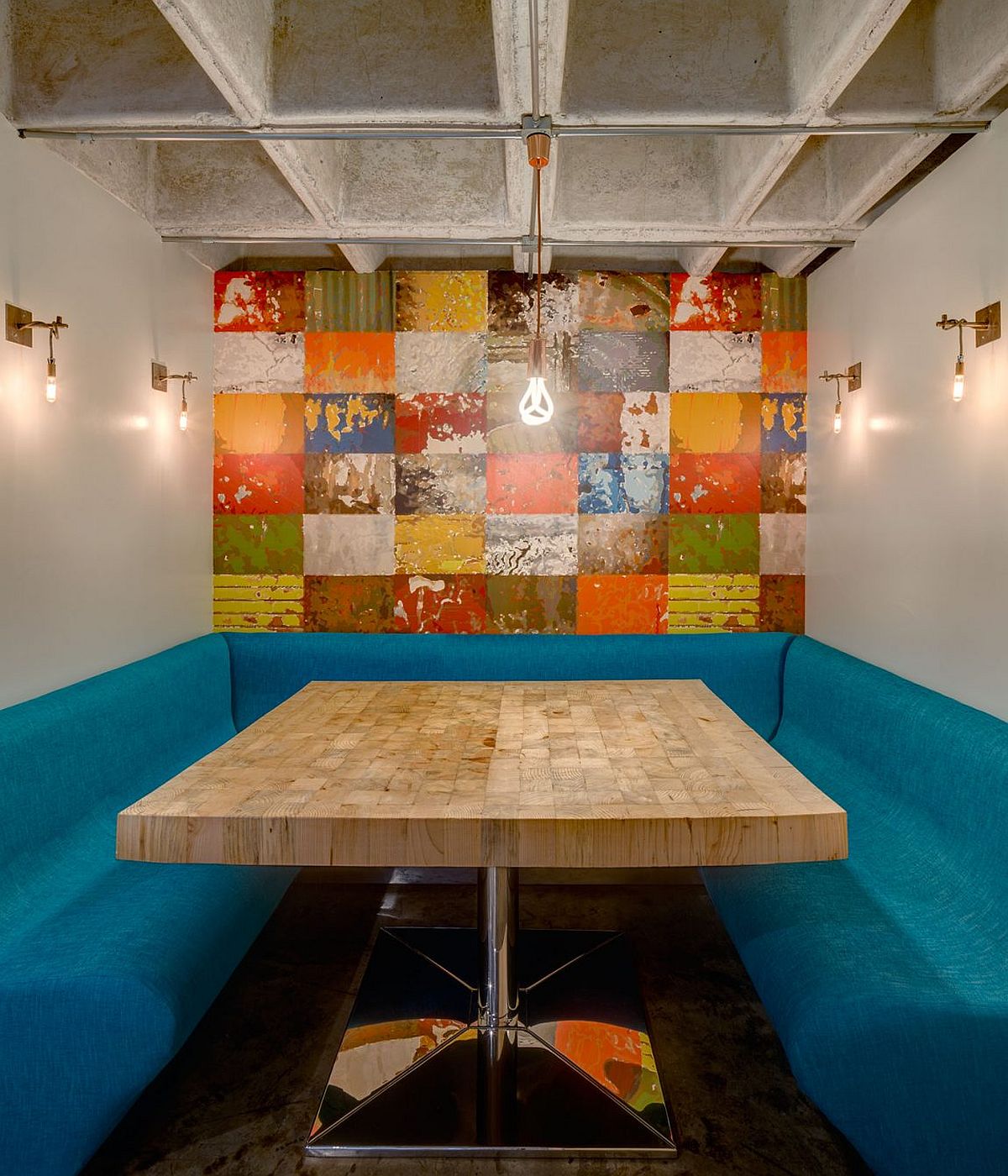 The kitchen features a breakfast bench crafted from reclaimed timber that sits next to contemporary cabinets clad in glittering aubergine-purple polyester. The combination of contrasting textures continues in the bedroom, with custom-crafted tongue-and-groove flooring sharing space with walls in concrete slab. Bespoke lighting and discarded materials enlivened with a new lease on life find space inside this exceptional Mexican apartment. [Photography: Rafael Gamo]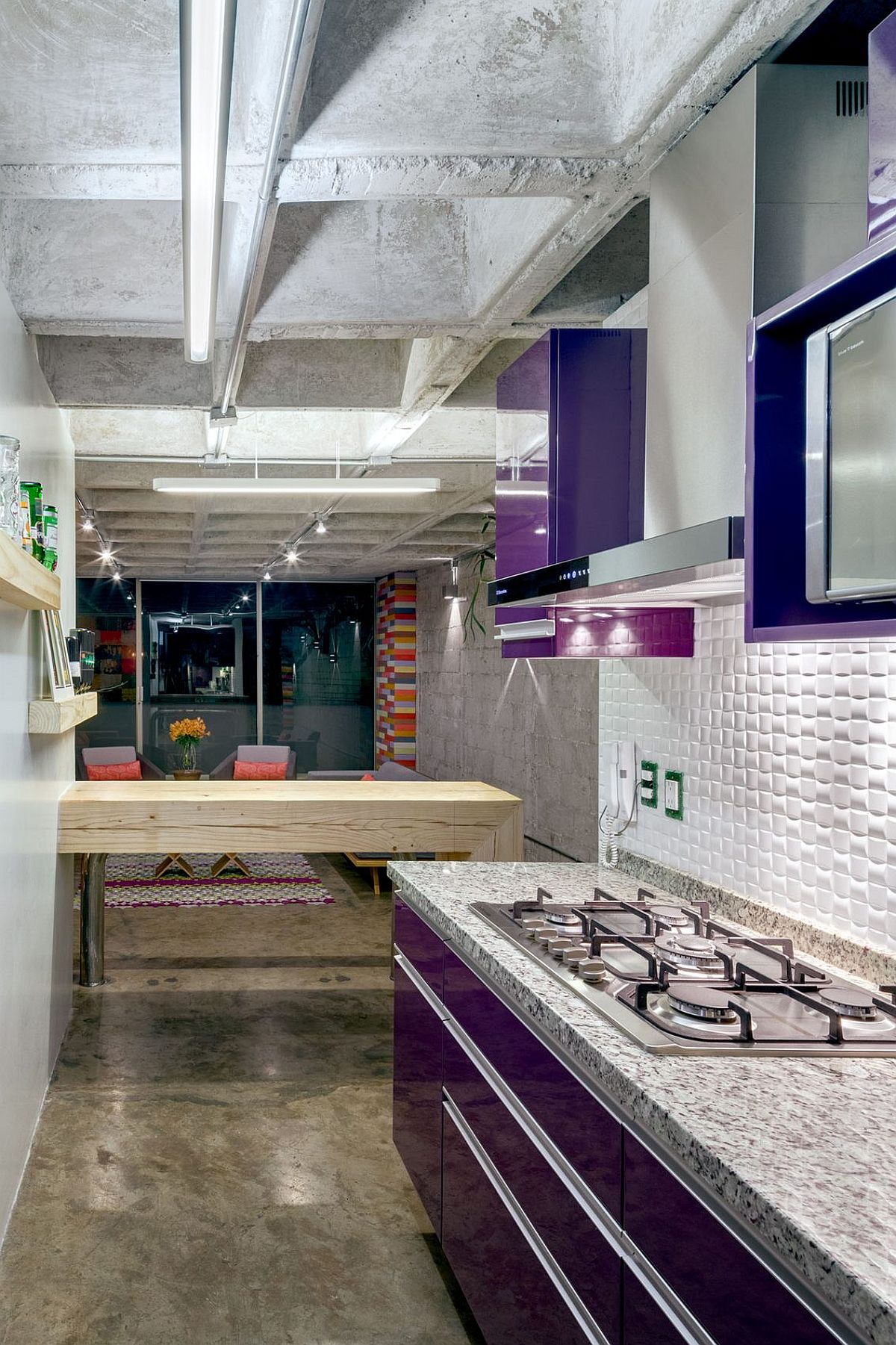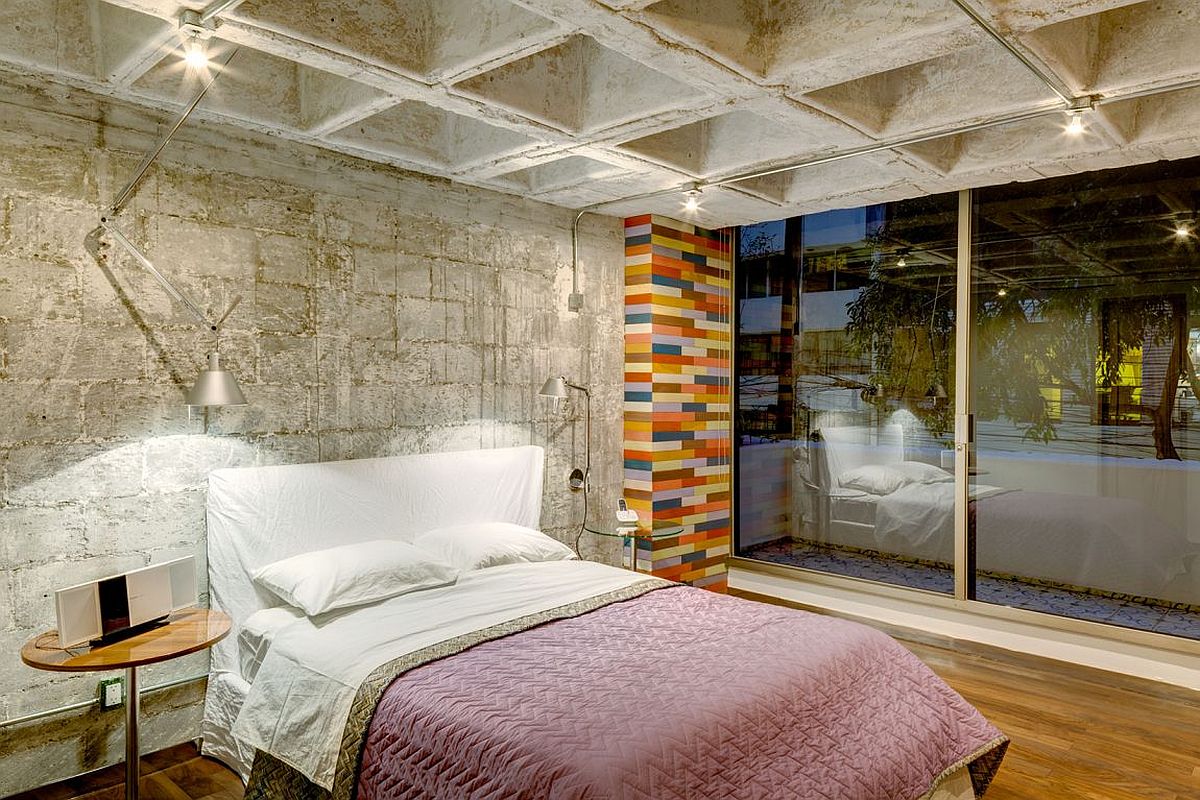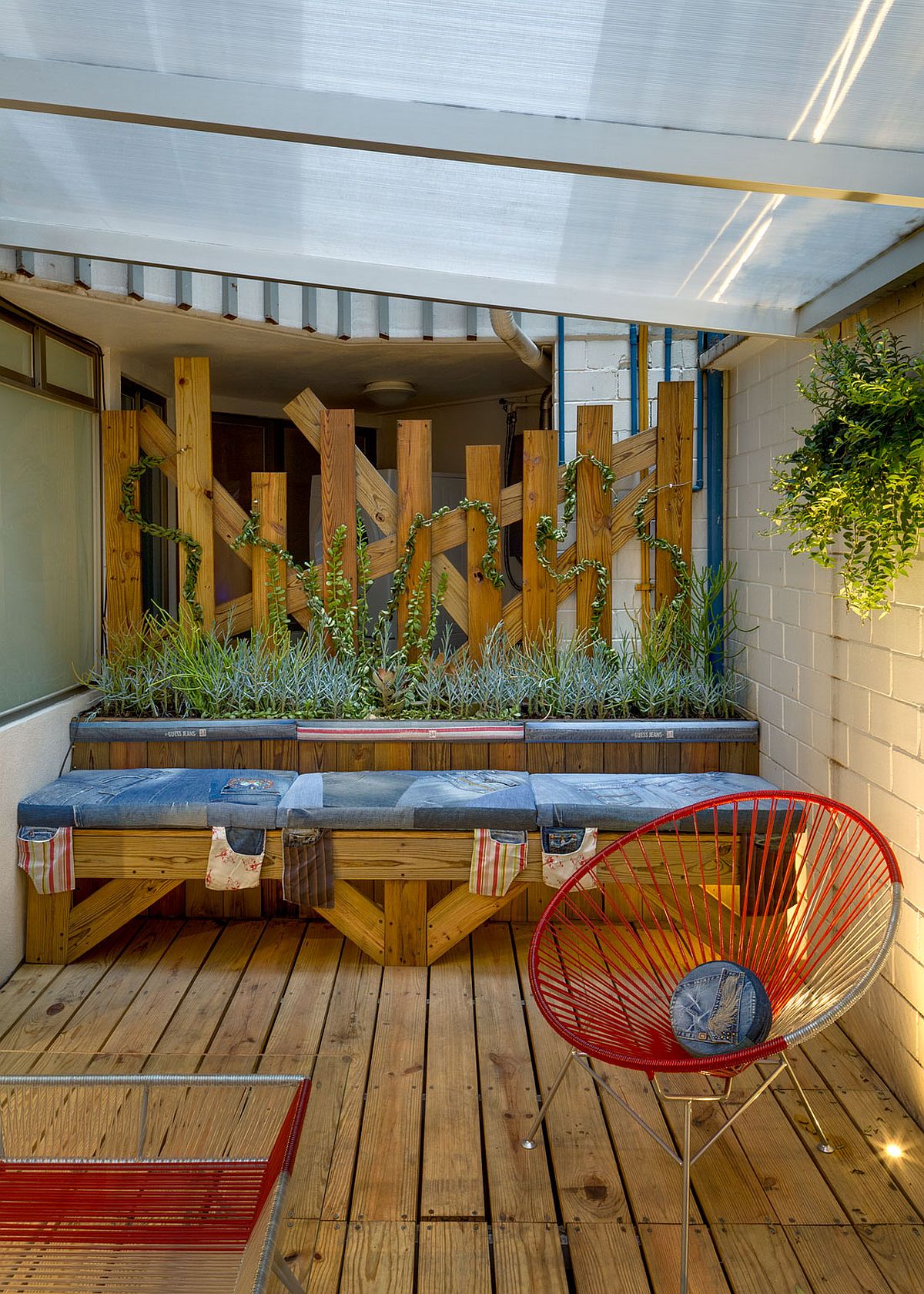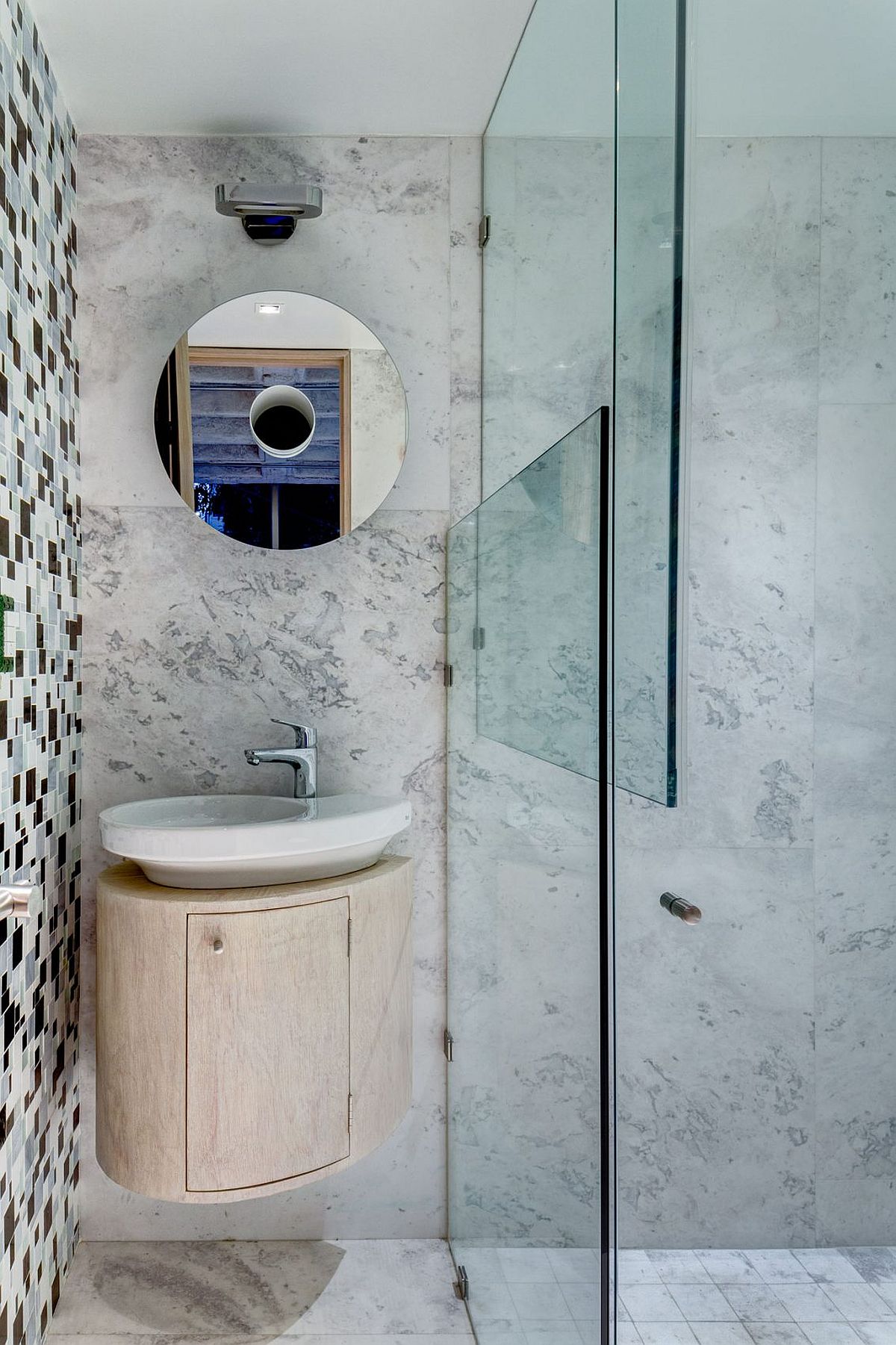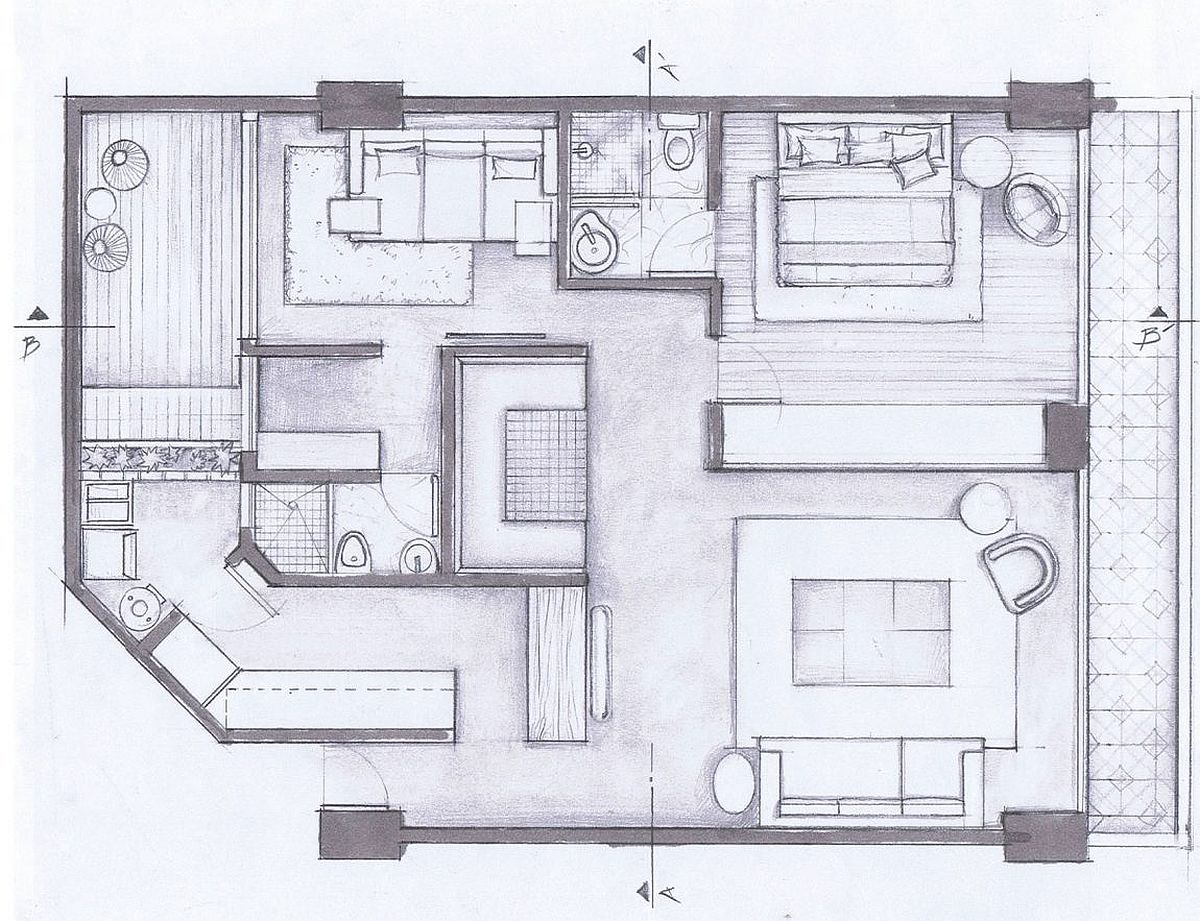 Liked the story? Share it with friends.