Mint interior is a hit among interior lovers and we can see why that is! It's fresh and soft, offers a great alternative for white decor elements. Its pastel hues retain certain minimalist look but the shade of green undoubtedly makes the room feel alive and energetic. If you are in need of some mint decor inspiration, check out these fabulous and chic mint living rooms!
Beautiful Shades of Mint
A simple white wall can become a dull element in a minimalistically styled home. The brightness of the space can start to feel without character and the perfect way to resolve this is to add some color to your walls. If you don't like boldly colored walls, choosing the minty shade of green will be the perfect choice. It opens up the space, fills it with personality and creates a prestigious look.
RELATED: Pastel Interior Design That Takes the Cake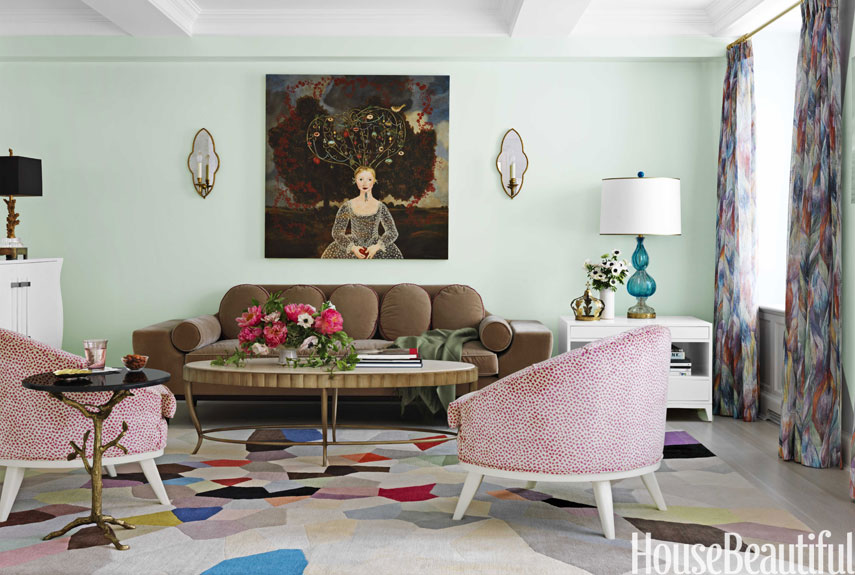 The minty wall is the perfect undertone for the living room styled in a harmony of both old-fashioned elements and contemporary furniture. It balances out the room and proves that it can fit with any color or trend!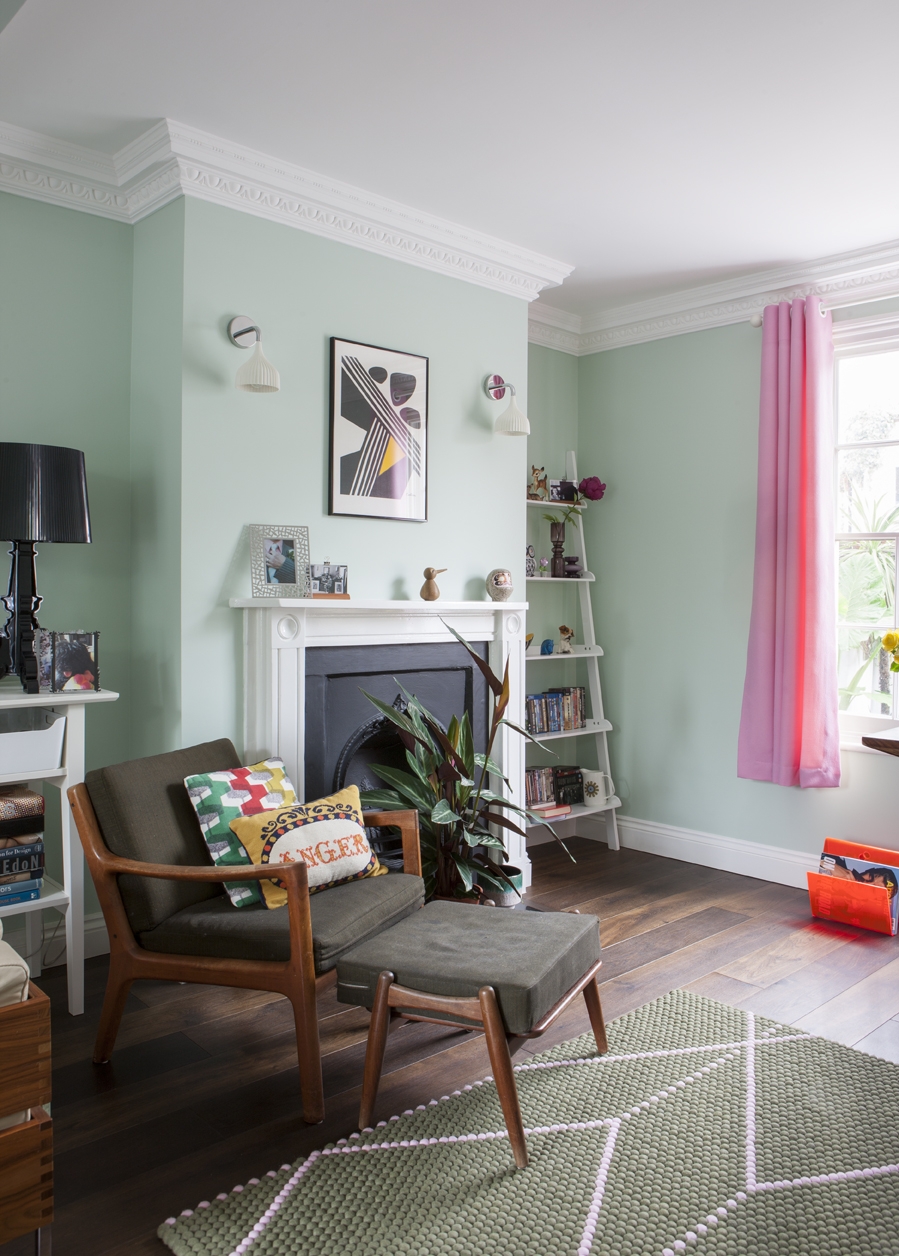 The living room is a place where we lounge and relax, so it's important for the space to feel kind and welcoming. You can be sure that the mint wall will contribute to a calming atmosphere!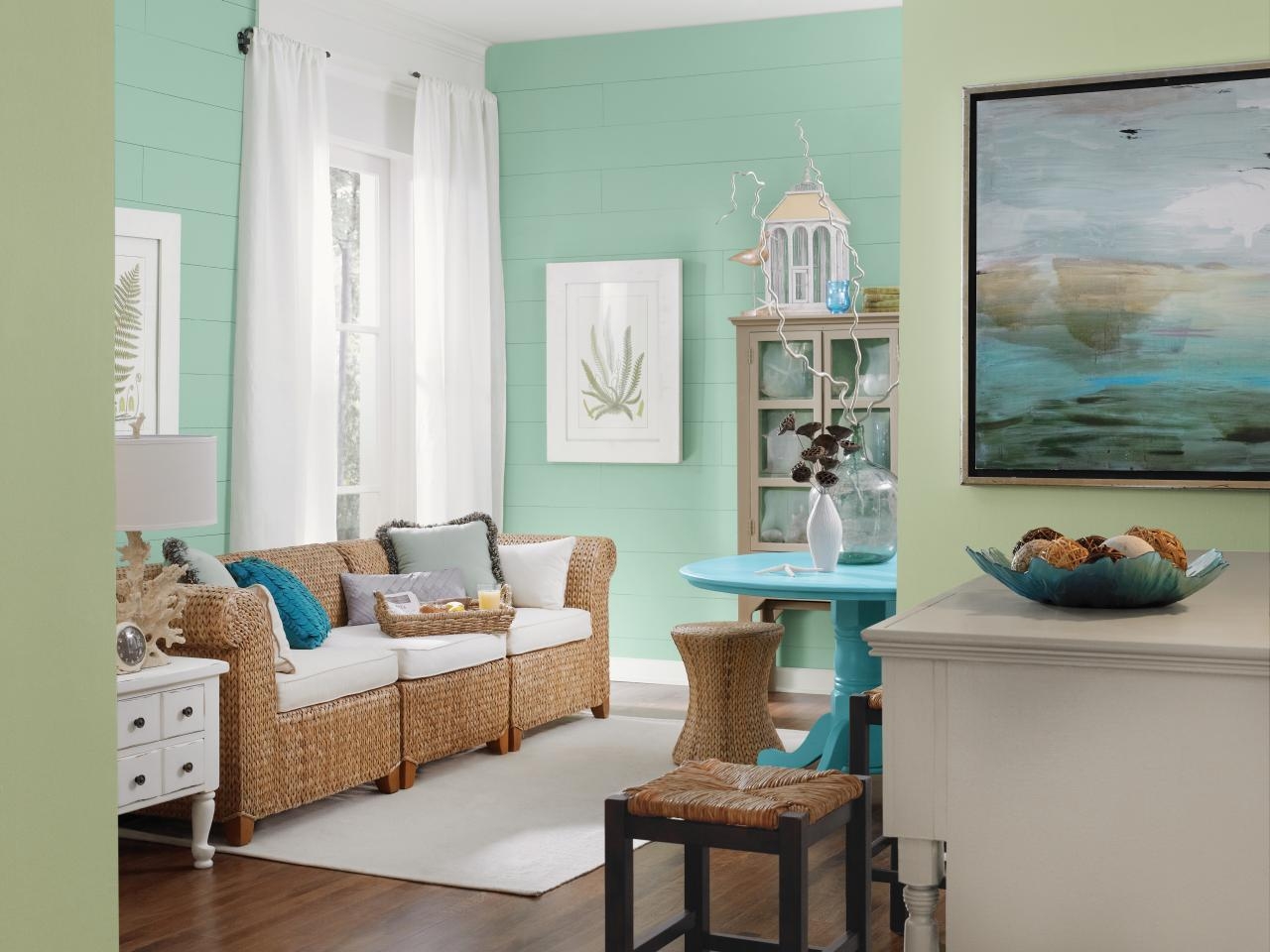 When paired together with white tones, mint wall infuses the room with so much freshness it immediately gets the feel of being airy and breathable!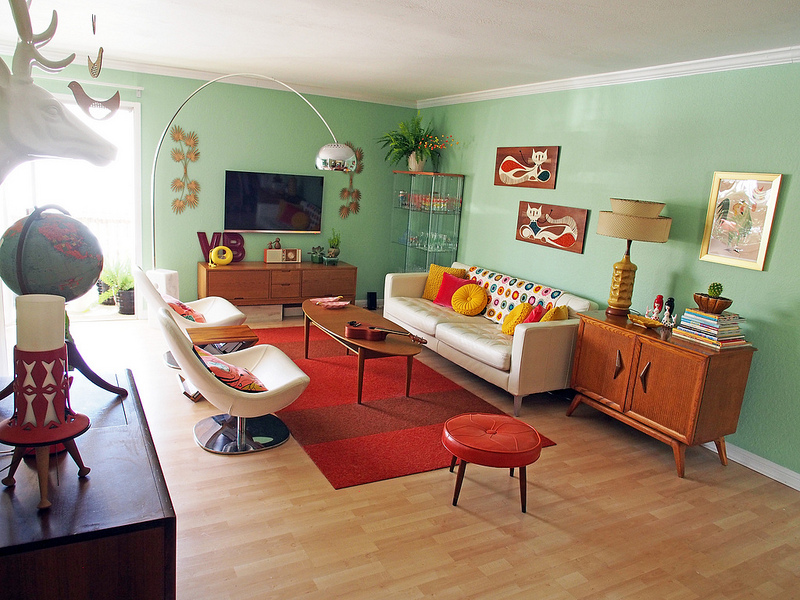 The beauty of mint hues is that they are incredibly versatile. They absolutely beautify a minimalist living room, but they will easily bring out the best of the vibrant, colorful living room too!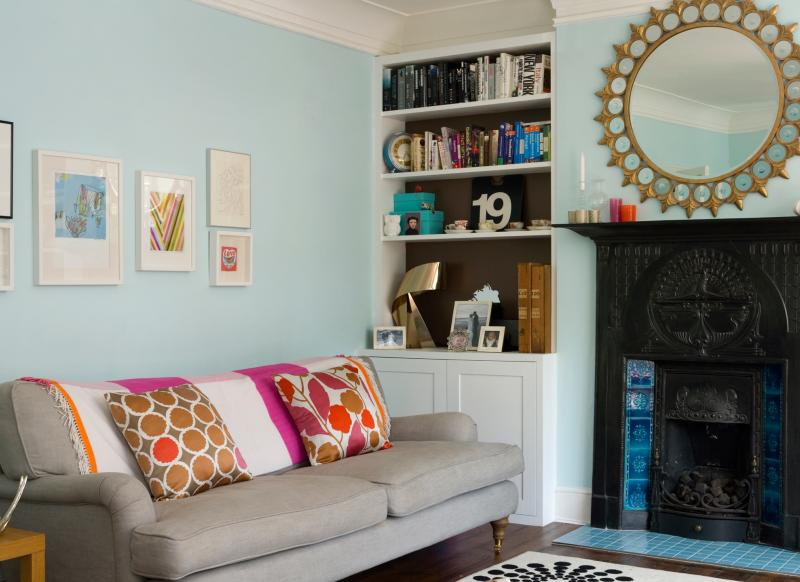 A really great combination for the living room is a subtle shade of mint paired with bold golden elements. It makes the room look radiant but peaceful at the same time!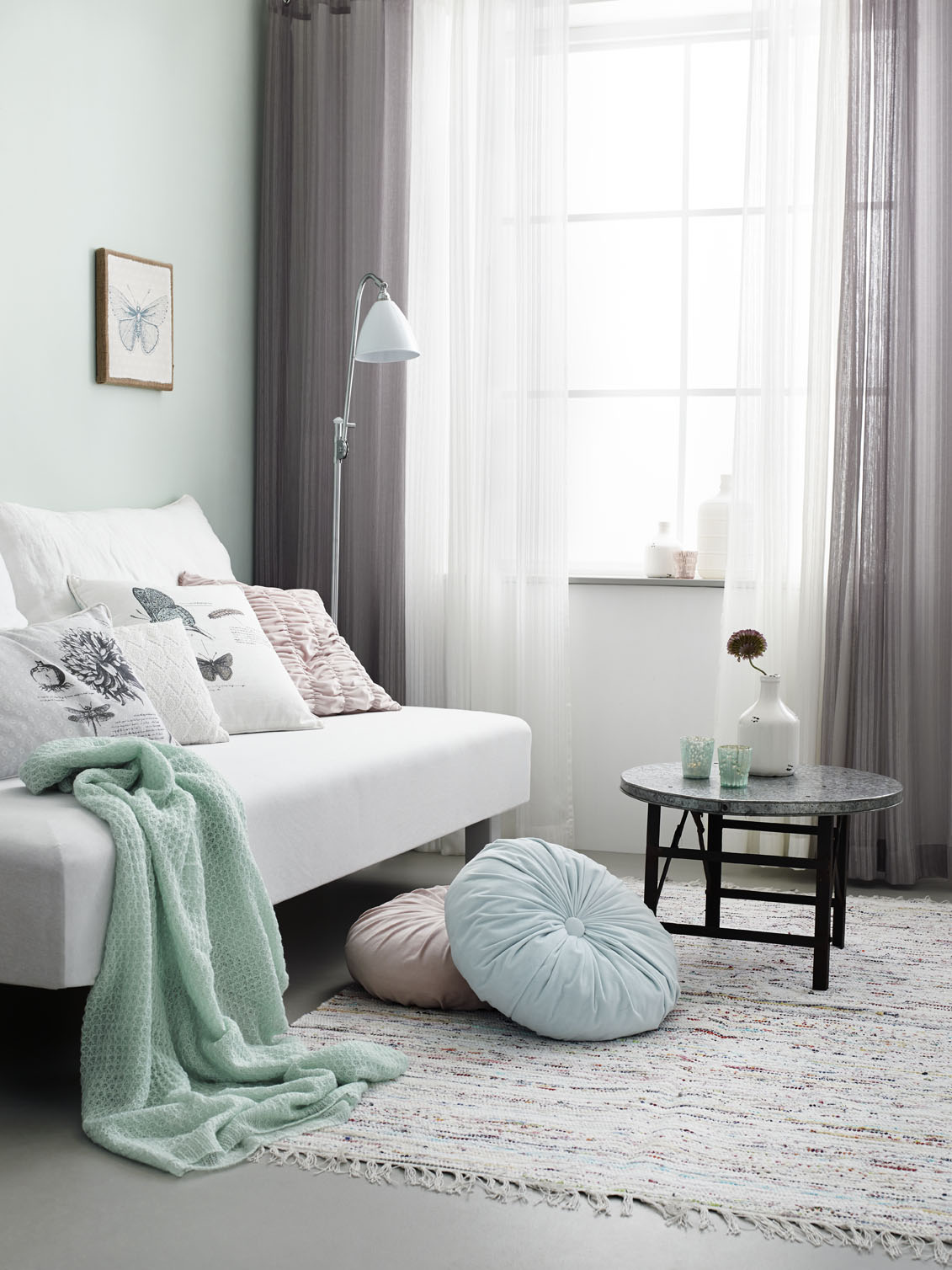 For a living room decorated with much consistency, choose your decor pieces (such as cushions) wisely. Have them match your mint walls to create a similar color palette all throughout the room.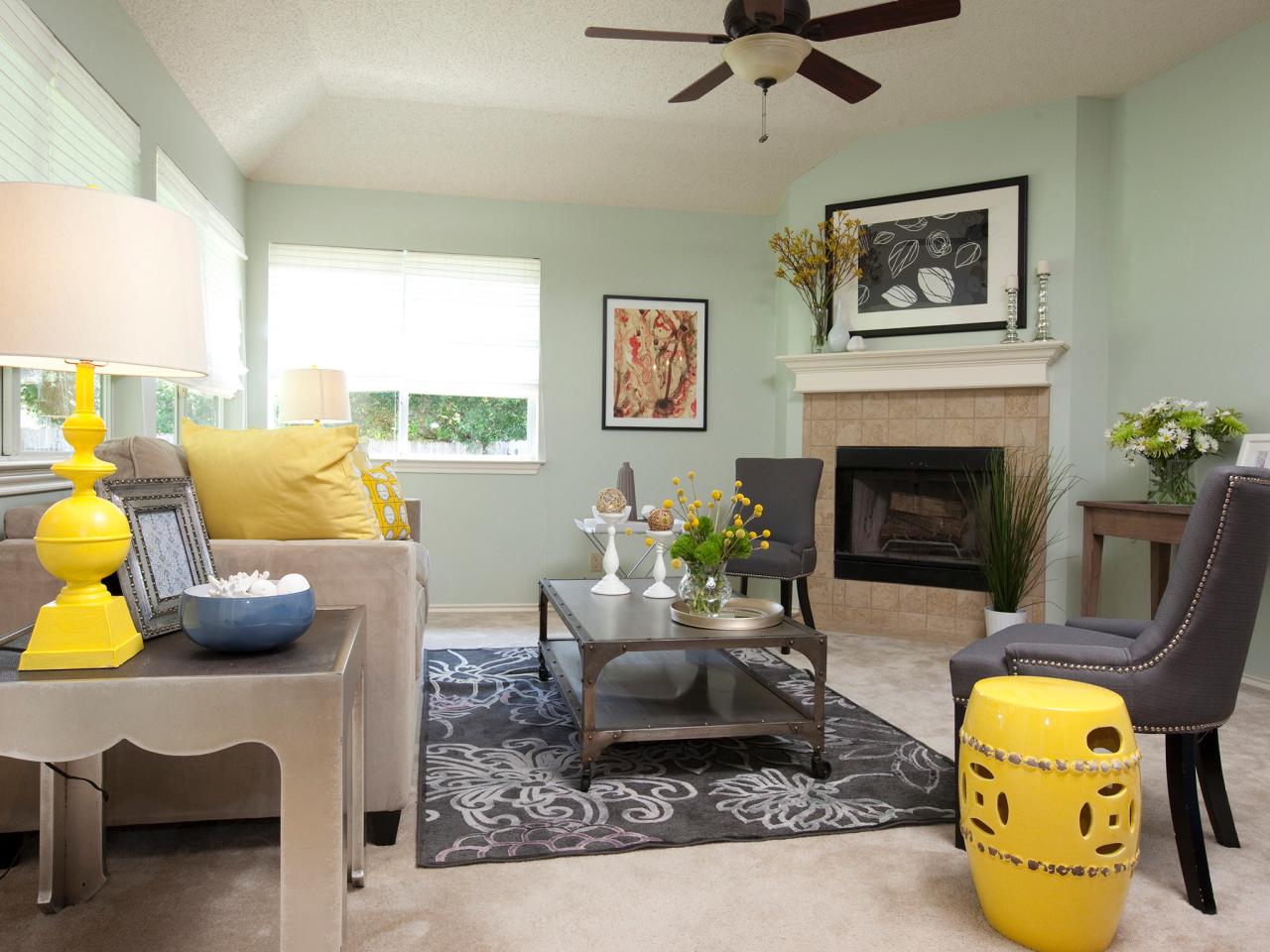 Mint isn't scared of bold and vibrant colors. It actually makes them even more outstanding and simultaneously softens the feeling of contrast better than a plain white wall!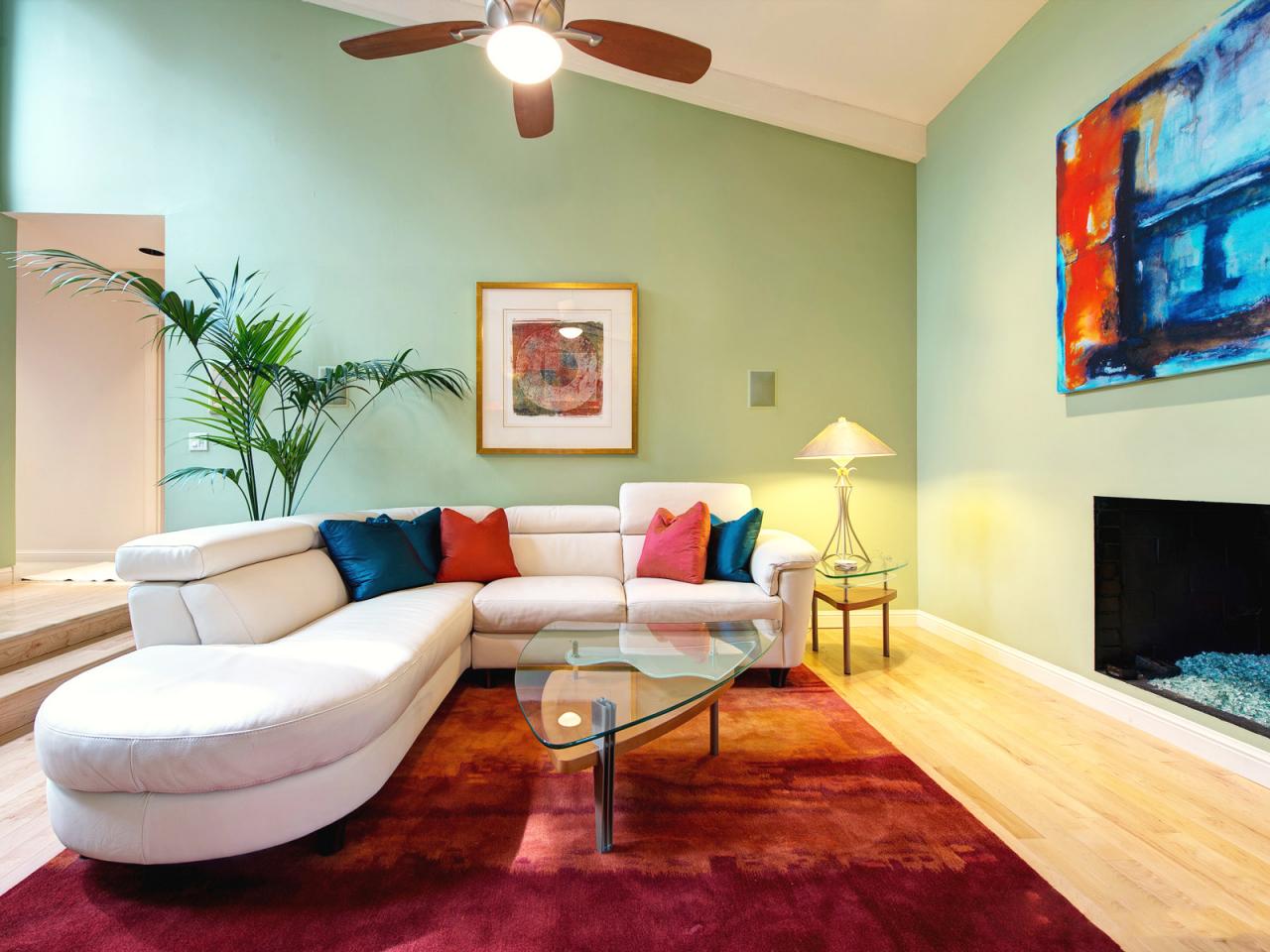 Here's another great example of how mint can soften the contrast between colorful and neutral: the sofa pictured is plain white, set on the vibrant red rug, decorated with colorful pillows, but as your eyes catch the minty wall, the feeling of overwhelming contrast instantly disappears.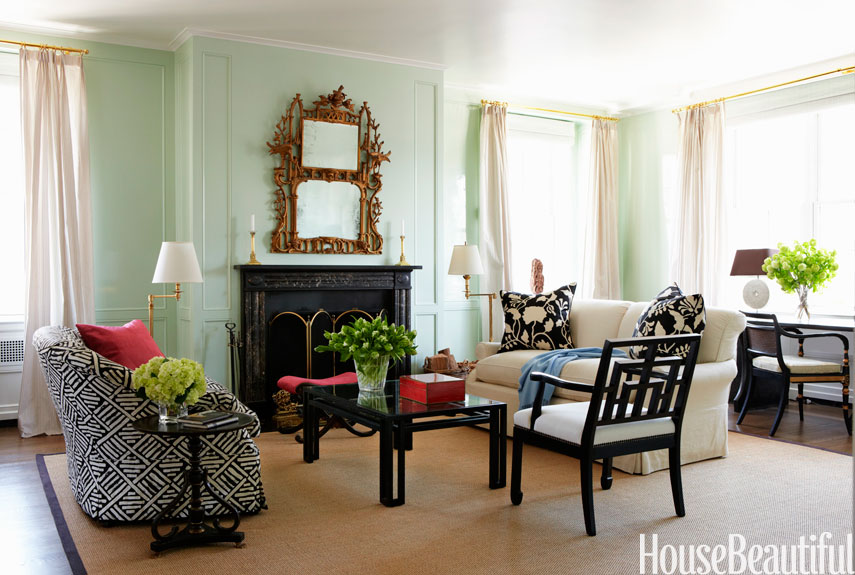 Adding some color to your walls won't make your living room look any less luxurious and this minty living room featured at House Beautiful is the sheer proof! The gold and black elements retain their glamorous touch, standing out marvelously against the mint wall!
Vibrant and Glamorous Living Spaces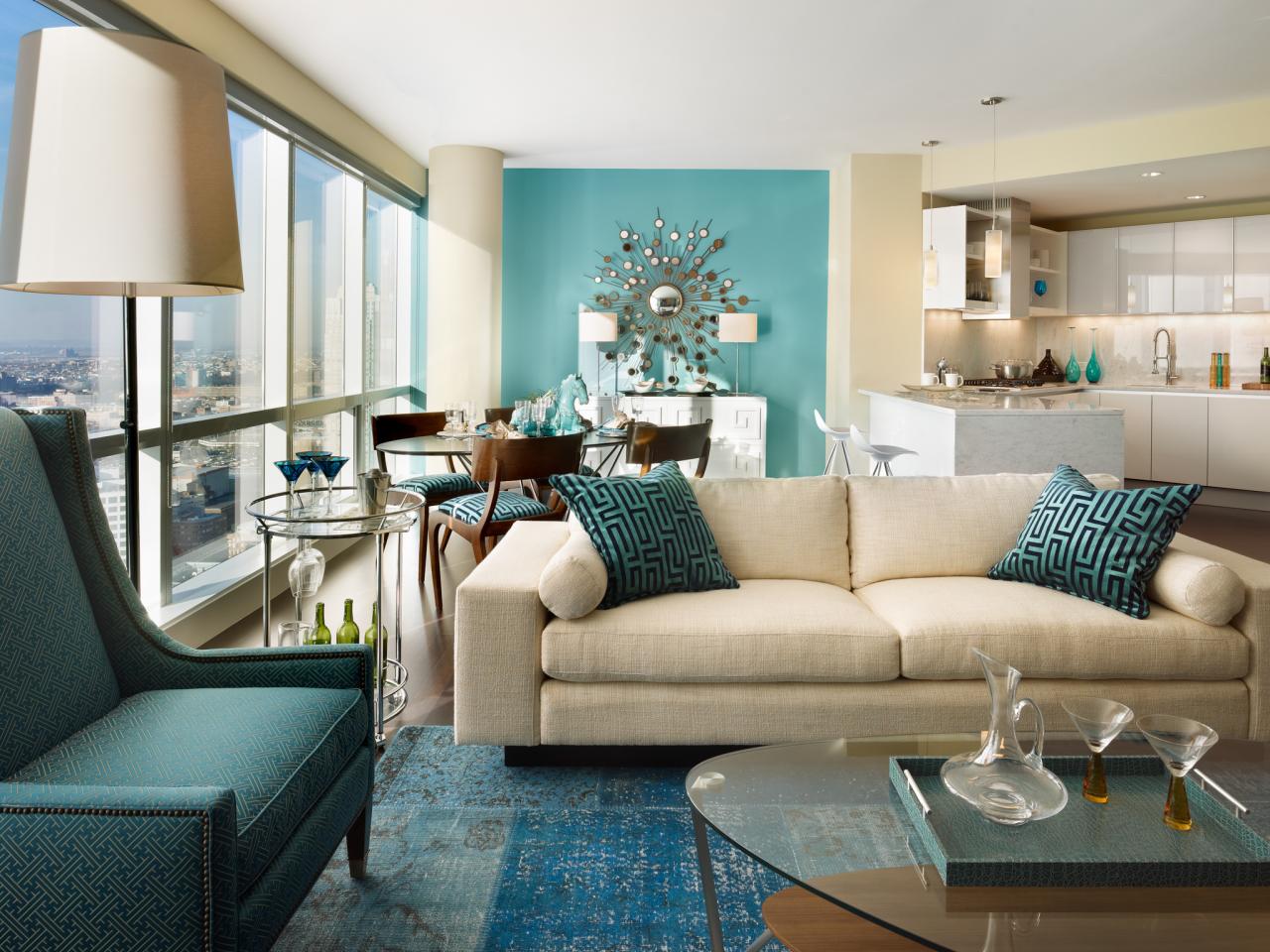 Love the idea of mint walls but want them to be very visible? Order a more saturated hue of mint, bordering on blue, for a bolder effect that you can emphasize with matching furniture!
RELATED: Modern Pastel Style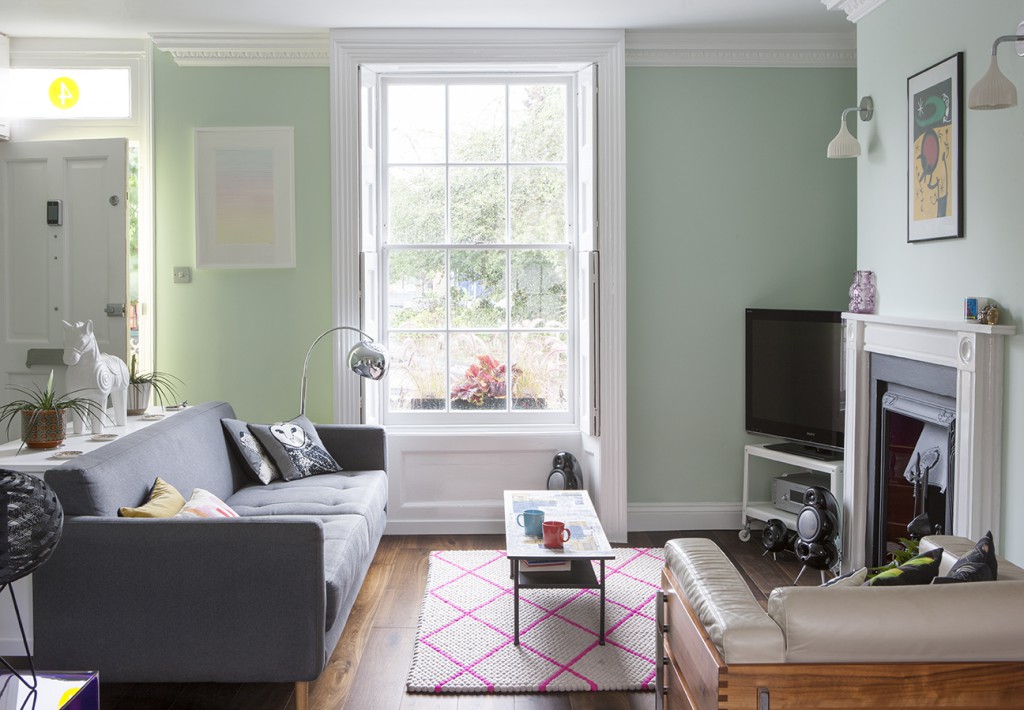 Finding proper colors to match your gray furniture can be a hassle but mint is a sure and safe option any day of the year! The pastel look will prevent the room from feeling monotonous and too dim.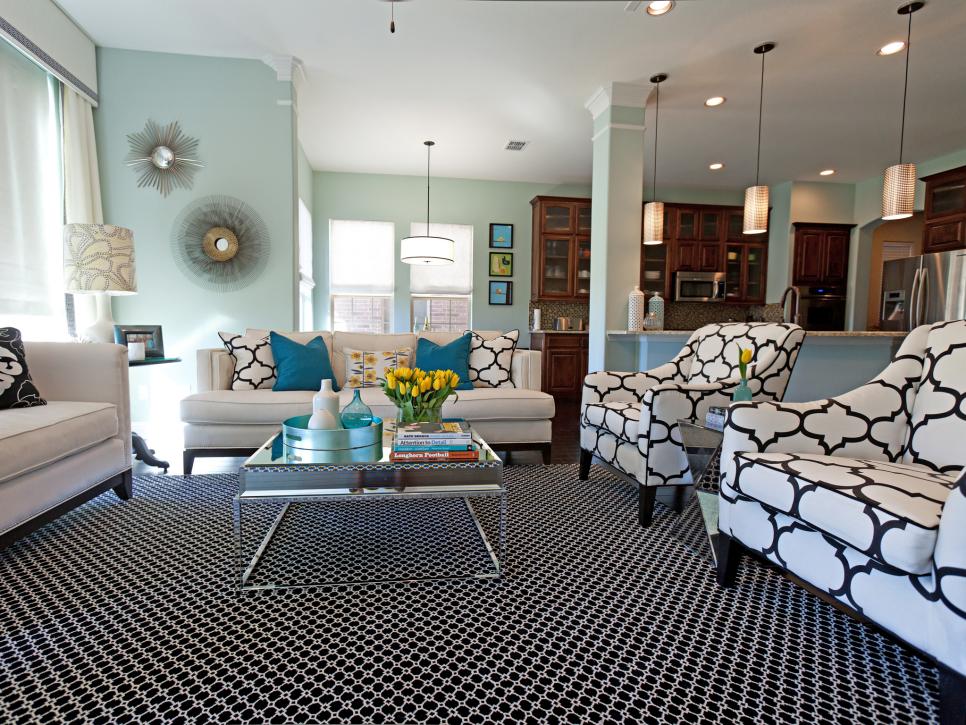 If you are looking to make your spacious living room feel warm and friendly, mint colored walls are a great idea.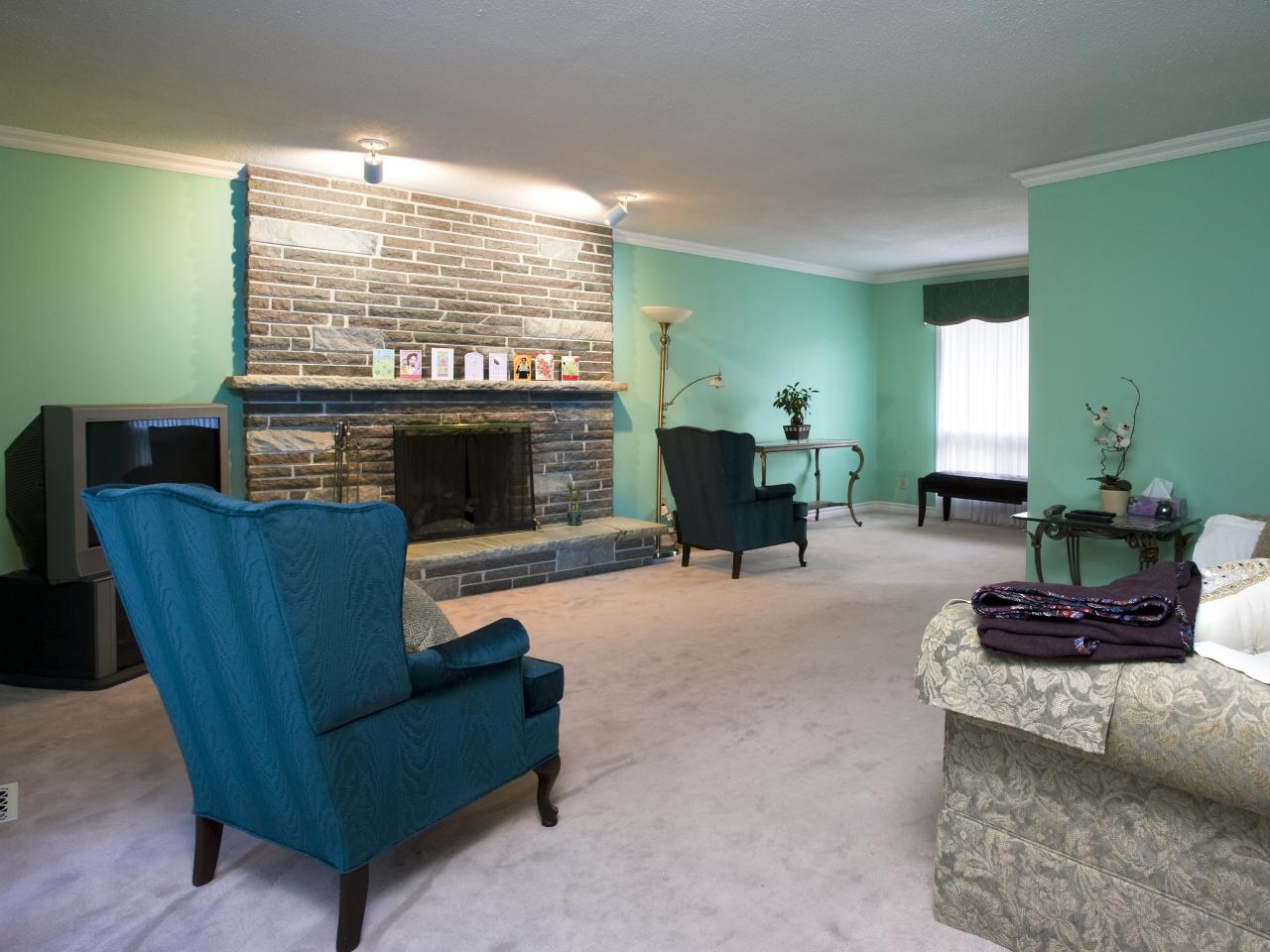 Mint walls will only enhance the cozy feeling of your living room created by a nice fireplace setting and comfortable armchairs!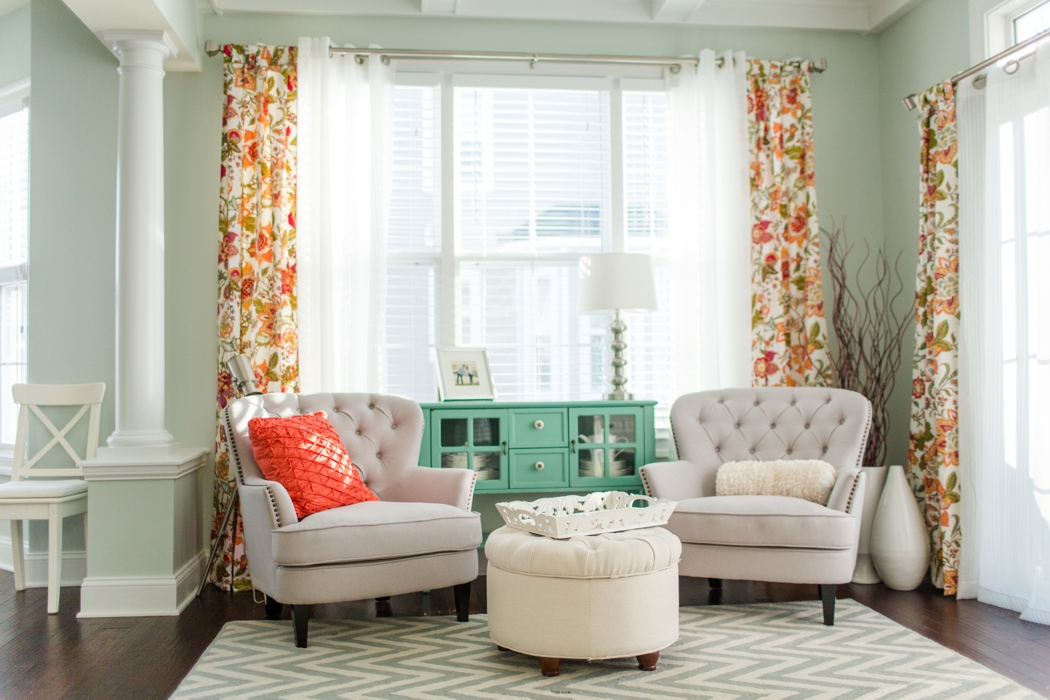 To make your living space look alive and serene at the same time, there is hardly a better combination than the one you can spy at Katelyn James. Mint walls with warm decor pieces, such as cream armchairs and orange curtains, create a true perfection.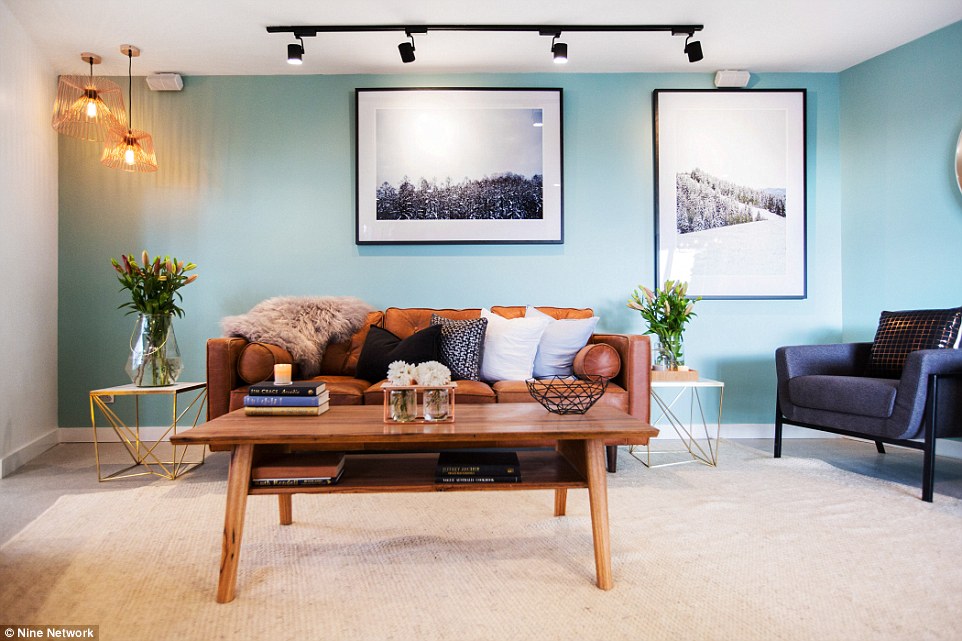 Nothing compares to a living space that looks clean and fresh. A neat trick to achieve this look are mint walls – no surprise there!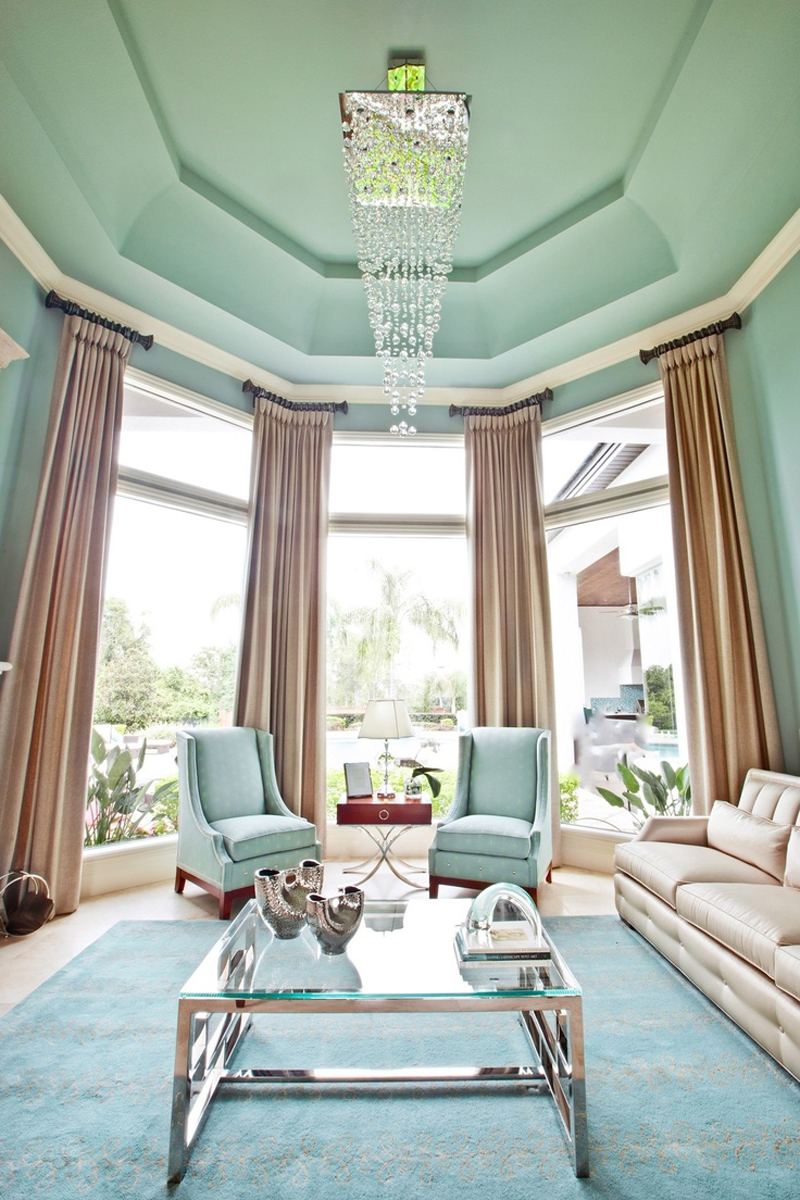 It is well known that mint can claim the title of the color of luxury and this stunning living room can testify to that. The minty ceiling and the corresponding furniture create a design fit for the front page of a prestige decor magazine.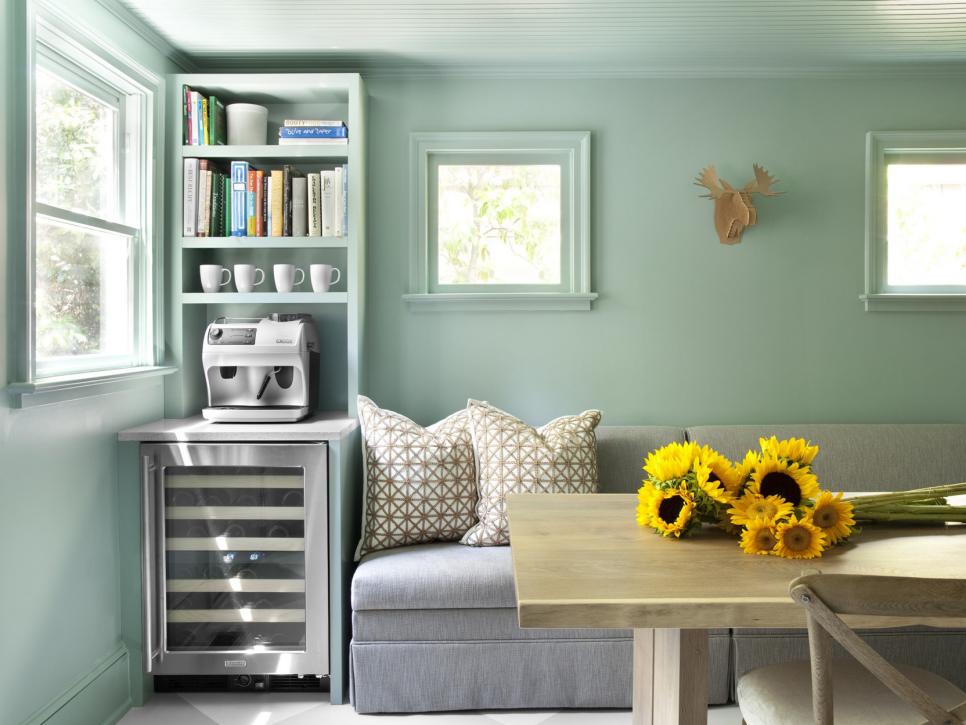 When using mint colored walls, there's always a possibility of your living room ending up looking slightly retro! If you dig the look and want to work with it, add some kitchen appliances and utensils to capture the style!
Even mint can be vibrant if you want it to! Here's a beautiful example of a vivid living room that is dressed up in shades of mint, all from the walls to the furniture. We also love the addition of neutral sofas, to create some balance!
Mint Furniture as the Ideal Pastel Element
The idea of colored walls can feel too permanent and therefore intimidating to some, so there are other ways to spice up your living room with the lovely mint decor and turn it into a pastel perfection. Adding mint colored furniture guarantees comfort and cheerfulness, two characteristics any living room can strive for!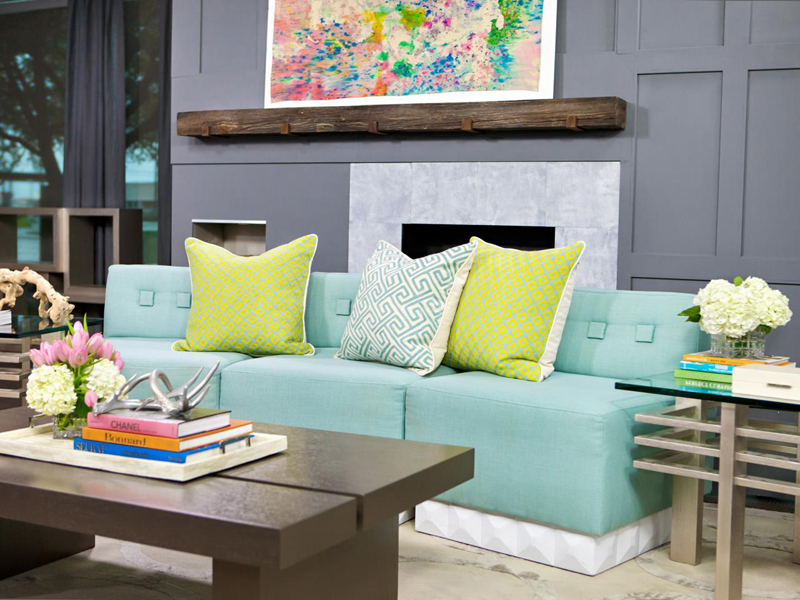 In a neutral wooden living room, a mint sofa will be the focal point and the element that takes care of the liveliness effect!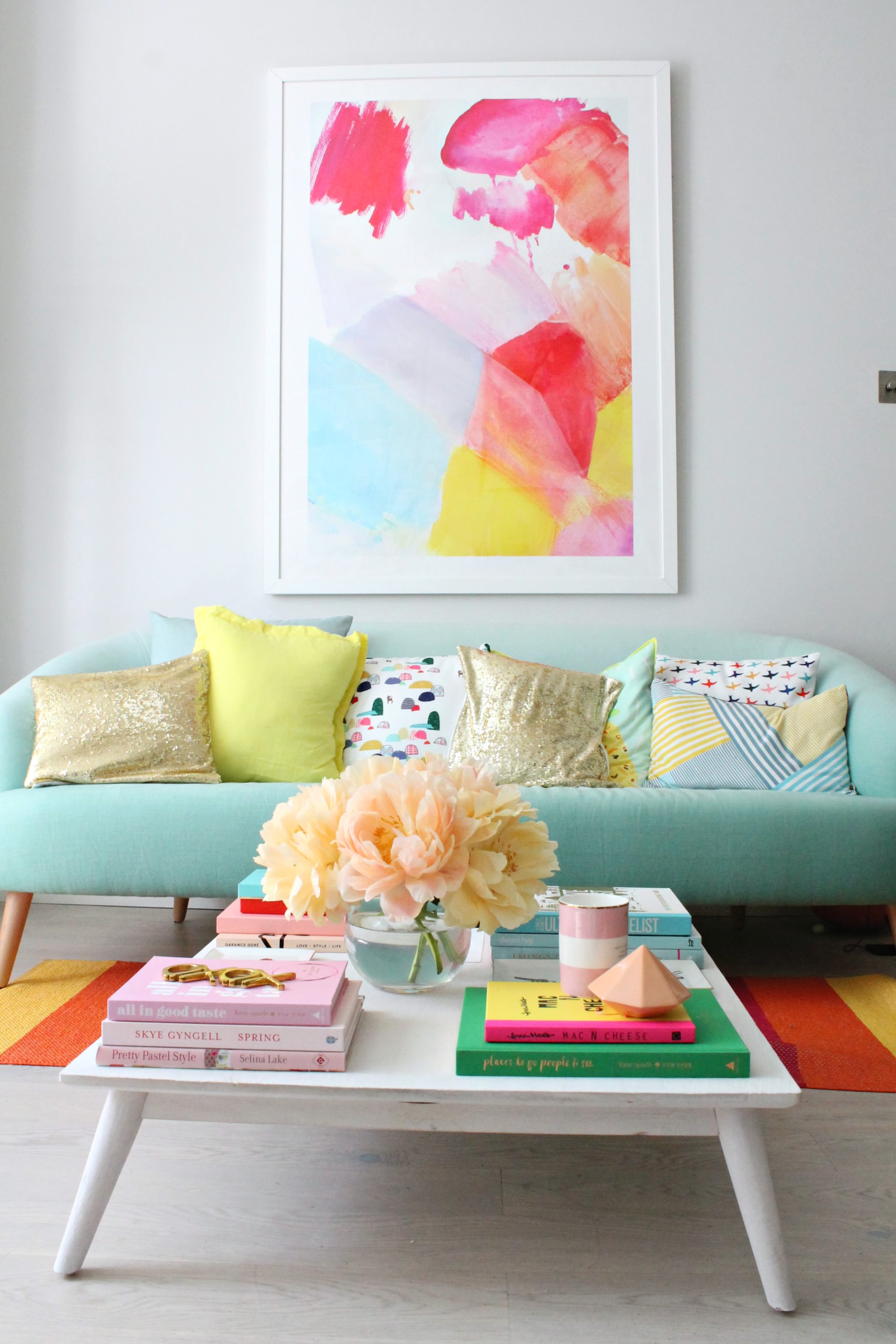 Surrounded by cheerful colors, this mint sofa feels rather cool and discreet. Its presence in the room will make sure your modern and trendy decor gets an element of stability!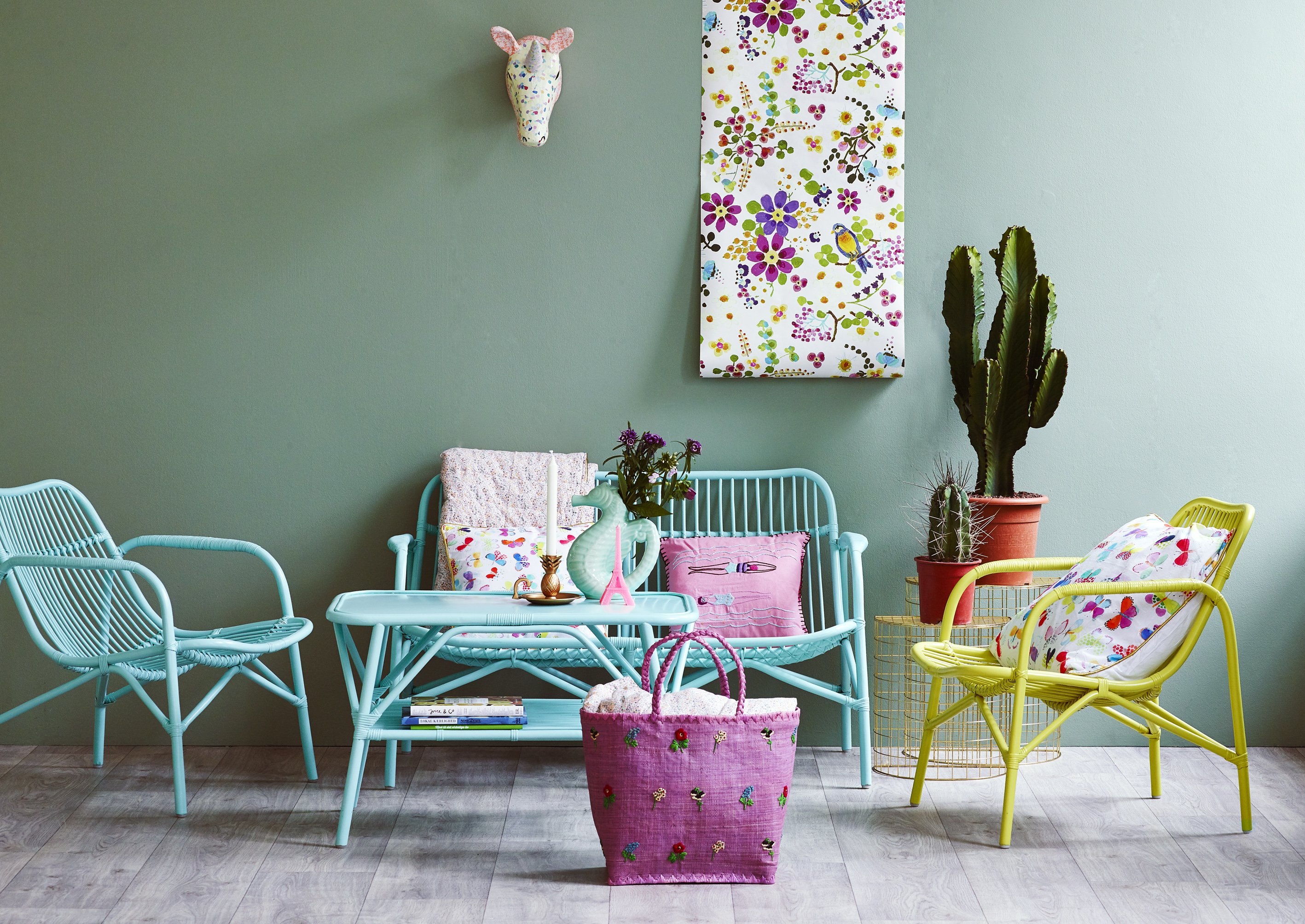 For a cozy hangout place with retro vibes, mint coffee table and chairs are the obvious choice. If you don't want the retro feeling to get out of hand, simply add a chair of different color to balance out the fresh mint!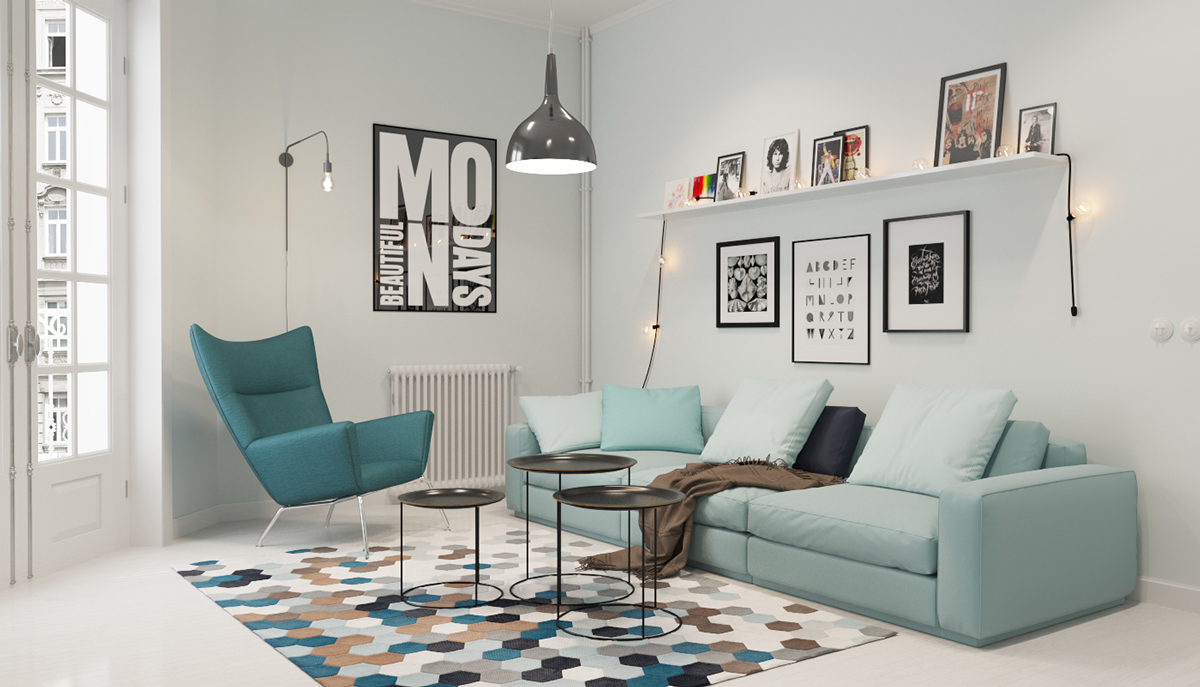 Bright living rooms decorated in a clean and simplistic way are the perfect place for a minty sofa. If you are wishing for just a hint of boldness, add an armchair in a stronger shade of mint!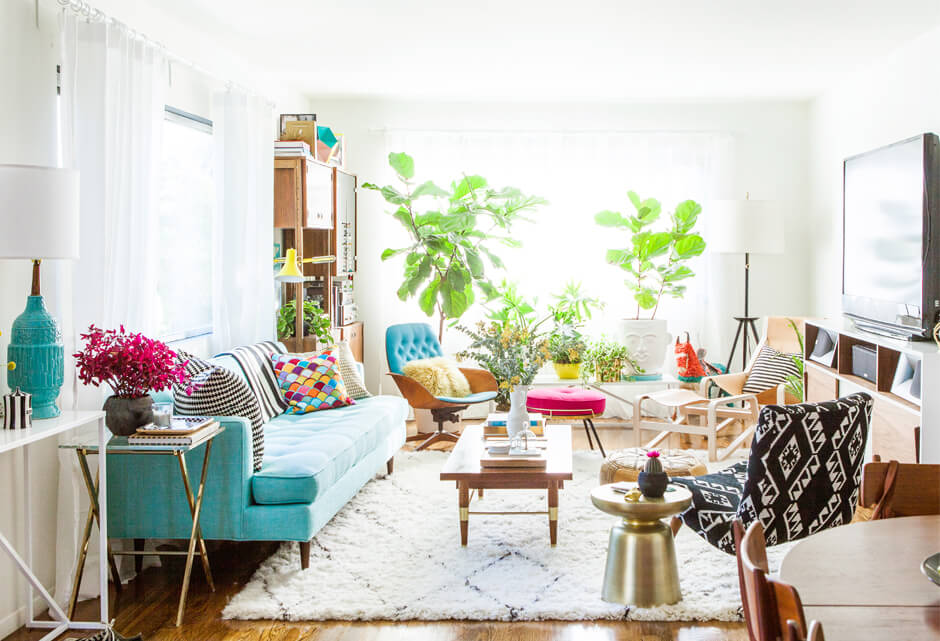 In a modern living room with many eye-catching elements it's sometimes hard to pinpoint the focal point, almost as if we don't know where to look. A striking mint sofa solves this problem in an instant!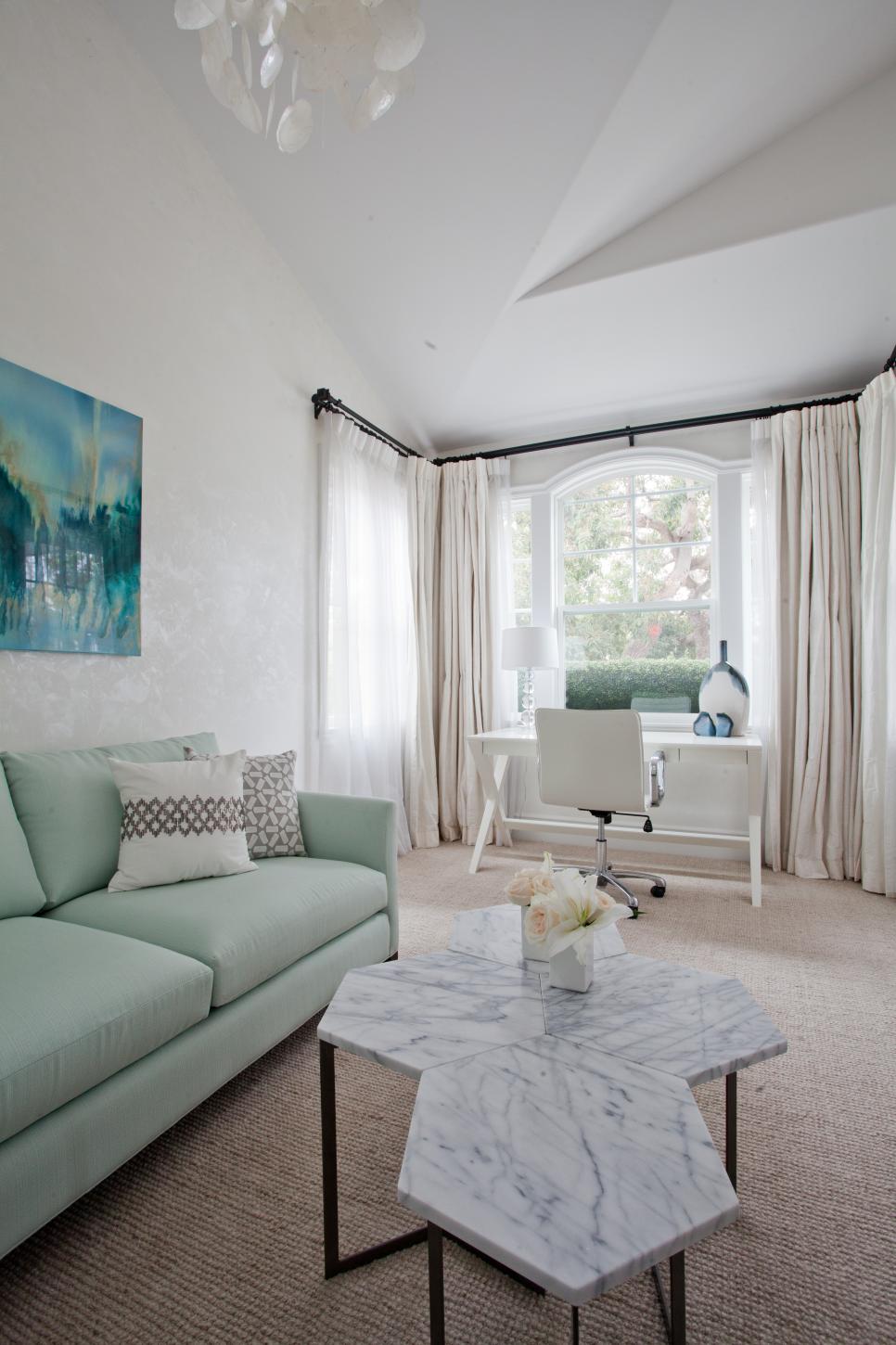 A pastel mint sofa is the finishing touch any contemporary living room can benefit from! Instead of choosing a white sofa that will hide your expensive marble coffee table, a mint one will make it stand out!
Refresh Your Living Room with Mint Curtains
When it comes down to making your living room look bright and fresh, don't forget about the importance of the curtains that you choose. They can either make or break the room, so choose wisely! If you are wishing for a refreshed, pastel look that will help your living room reach its potential, mint curtains are the latest trend!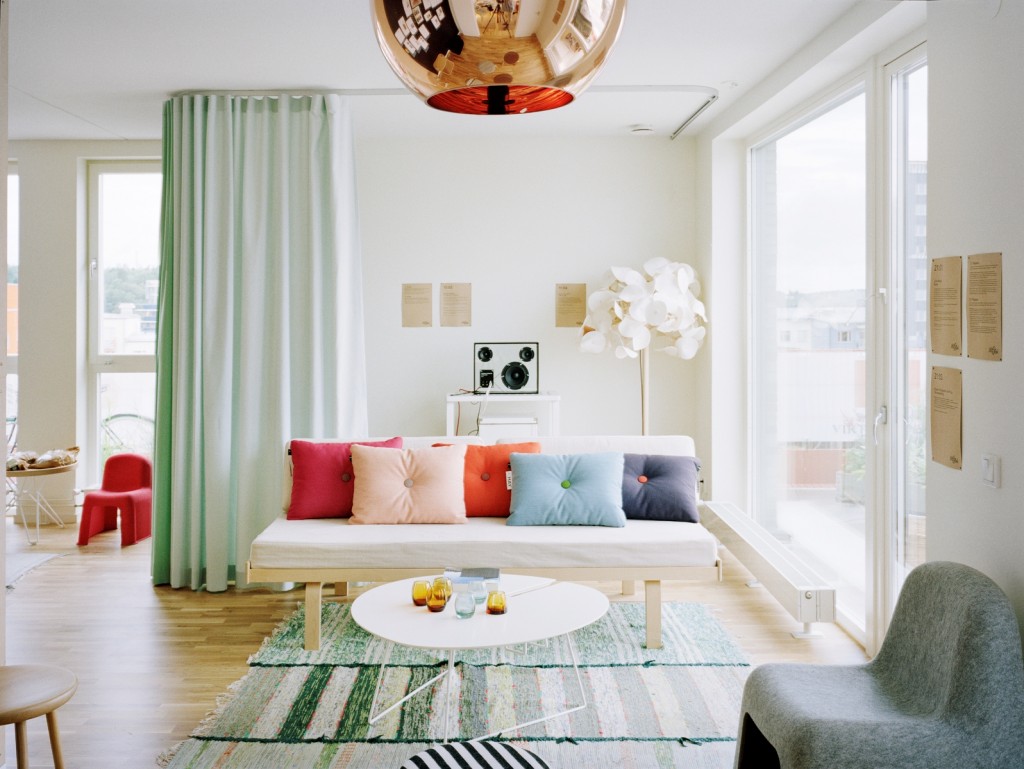 RELATED: Stylish Paint Colors And Ideas For Your Living Room
In a well-lit room, mint can truly show its potential. These curtains may look subtle, but that's exactly where their superpower lies! They keep your room looking fresh and stylish, all while allowing other decor elements to be in the limelight!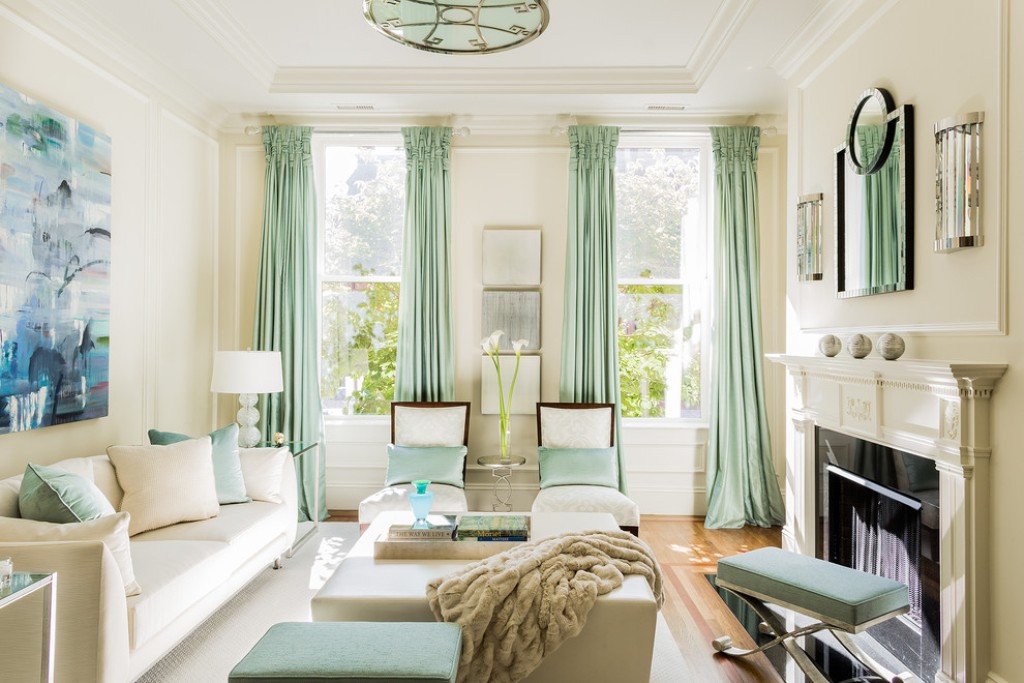 In a room that already holds some minty elements, the pastel curtains will contribute to the continuity. Who doesn't love stepping into a living room and admiring its consistent color palette!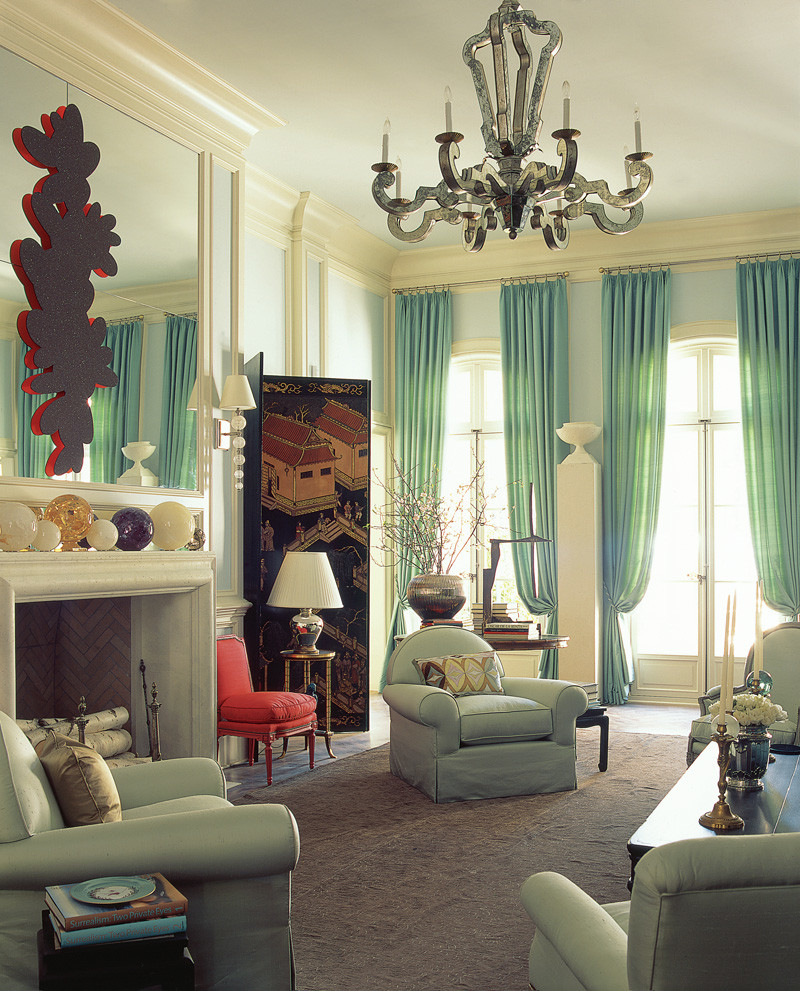 When a living room is big on antique, luxurious decor it can quickly become its defining factor. If there's a need to make some room for fresher, more current color tones as well, mint curtains are a fantastic choice!