Natural light and a breezy ambiance are increasingly becoming the two most essential components of contemporary homes. Homeowners want an interior that is both relaxing and efficient, allowing them to escape the constant urban rush with ease. Informal Cube in Rotterdam is no different as it combines a multi-level living environment with a white brick exterior and a public-private space that welcomes guests gleefully. Designed by Jvantspijker, the minimal, curated design of the building is carried inside with an open plan living that is also clad in white.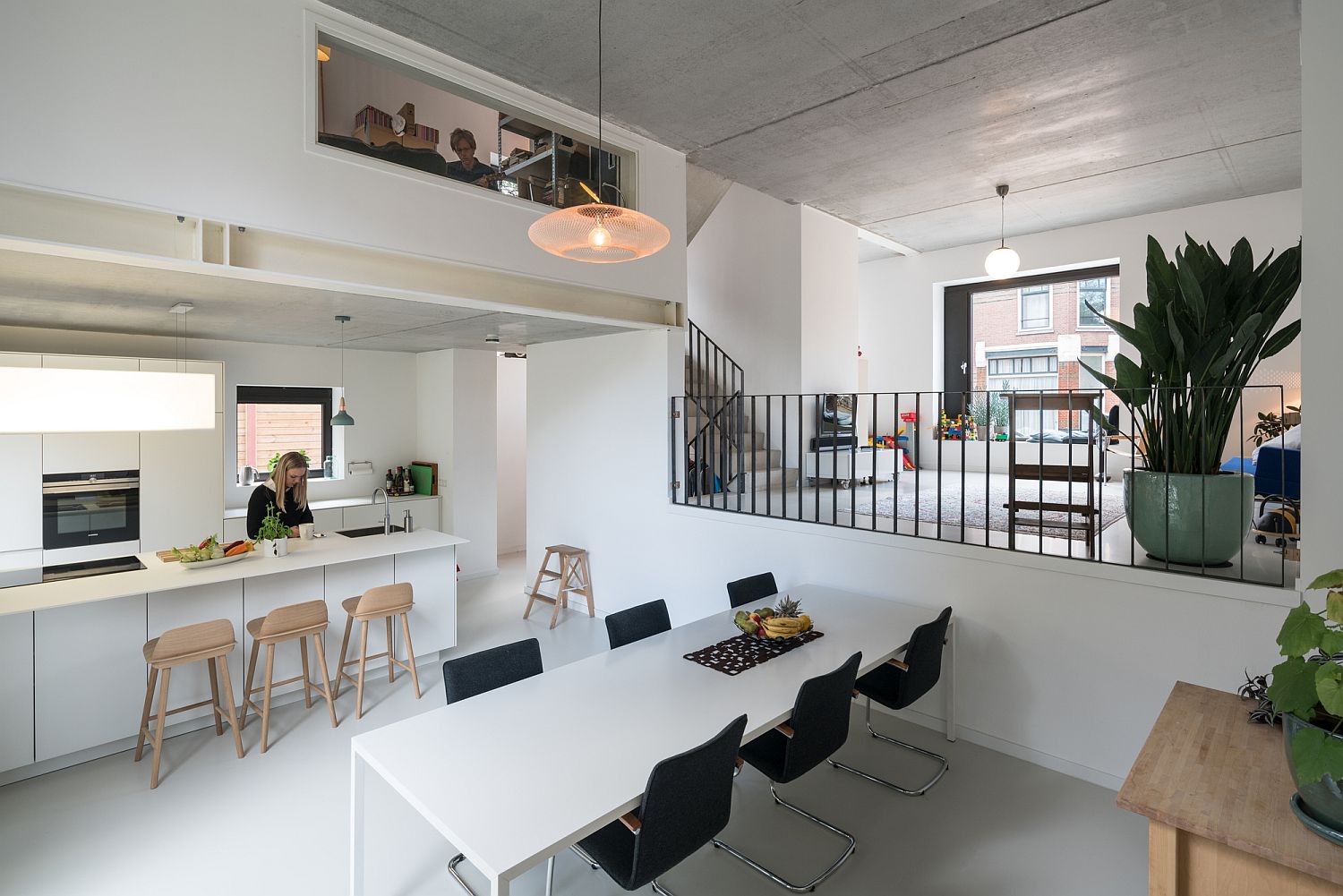 A unique feature of the house is its split-level living that makes sure that the living area is above street level even while delineating it from kitchen and dining below. Kitchen and dining area of the house are connected with the garden outside using large, framed glass doors while it is the top level that contains the bedrooms and other private space. A semi-private music room on the top level overlooks the living area below with a roof terrace putting the final touches on a home that is both elegant and understated. Large framed windows add not only to the ambiance and quality of life indoors, but give the exterior a chic, striking appeal. [Photography: Ossip van Duivenbode]
RELATED: Multi-Level Victorian Home in San Francisco Gets a Cheerful, Modern Upgrade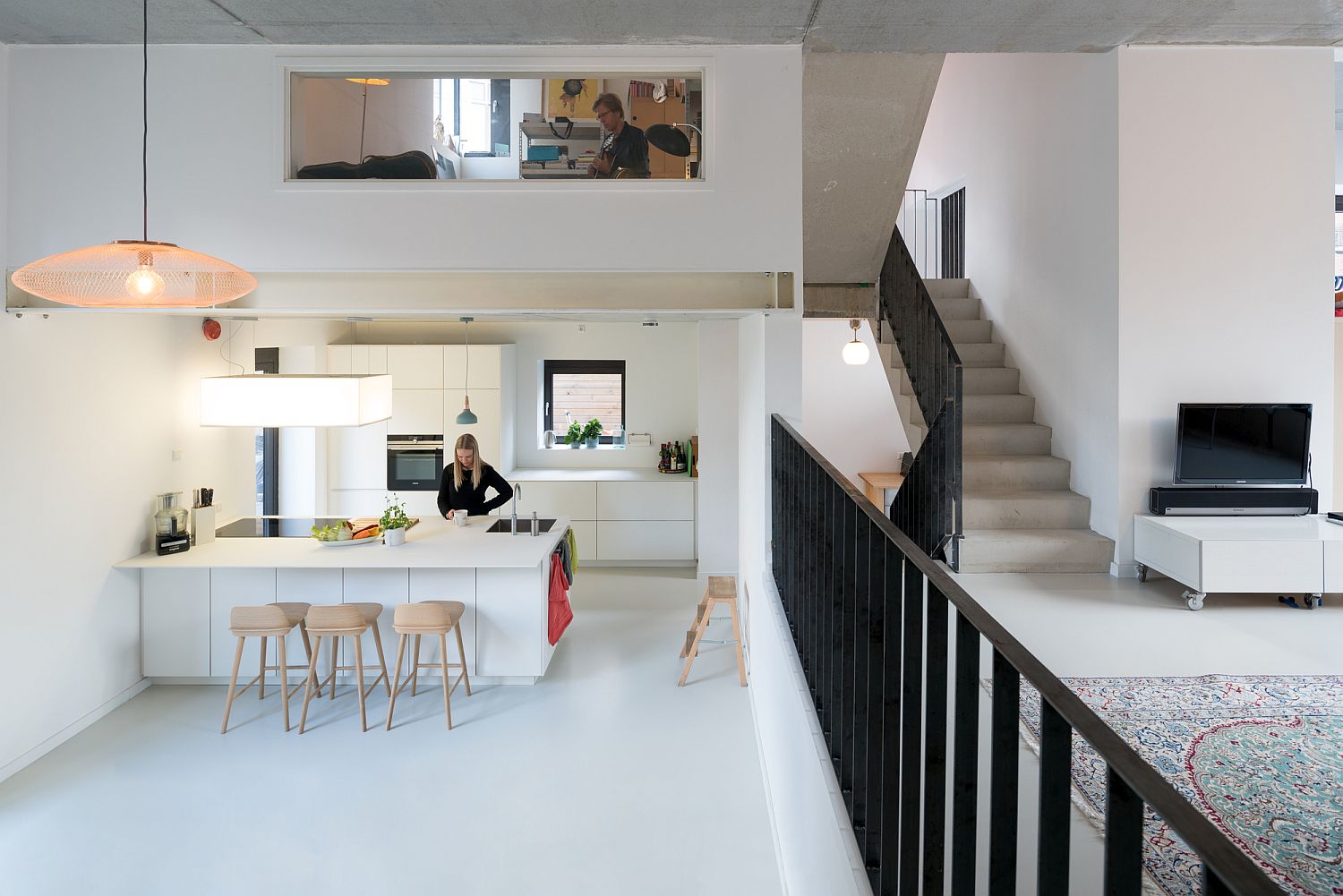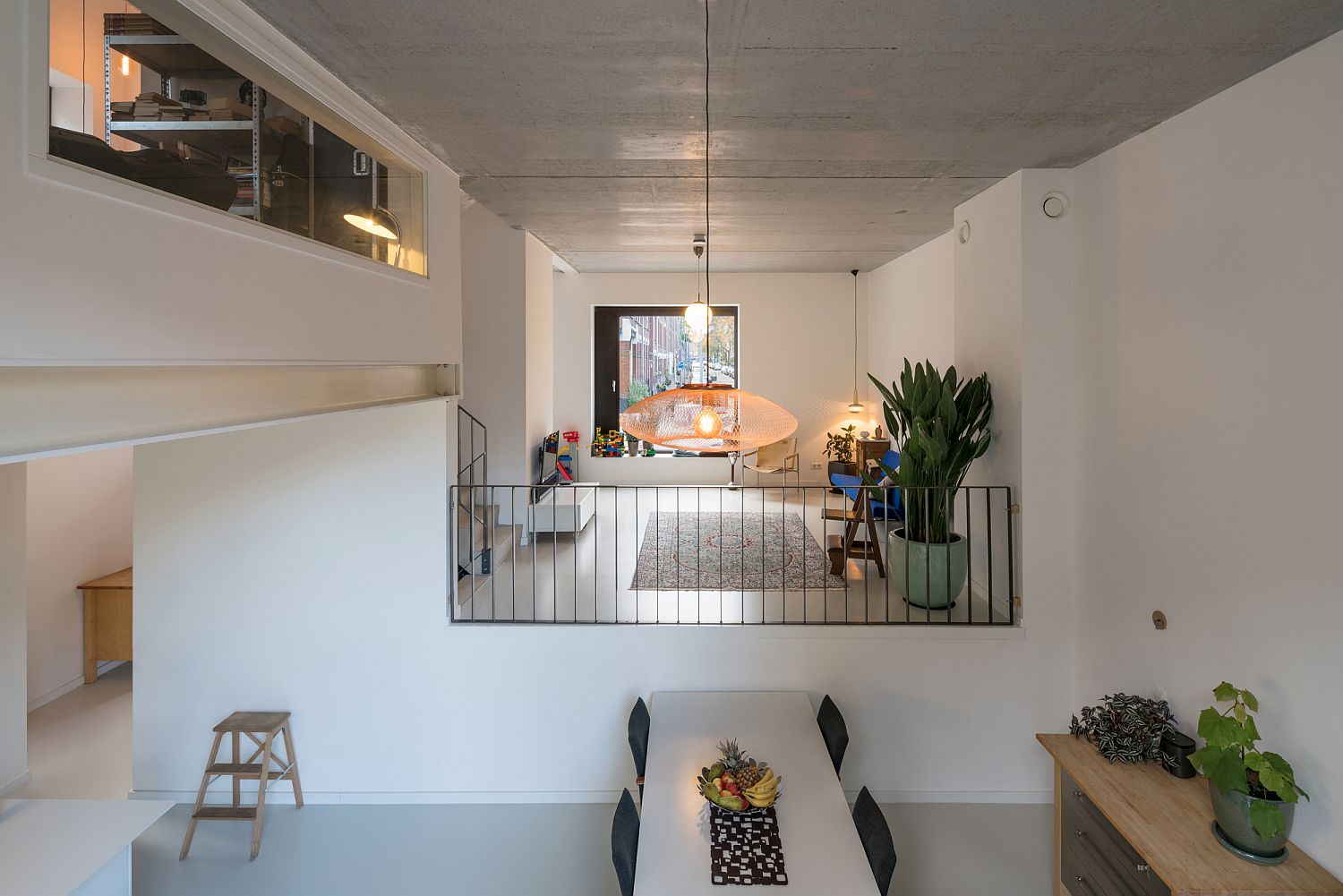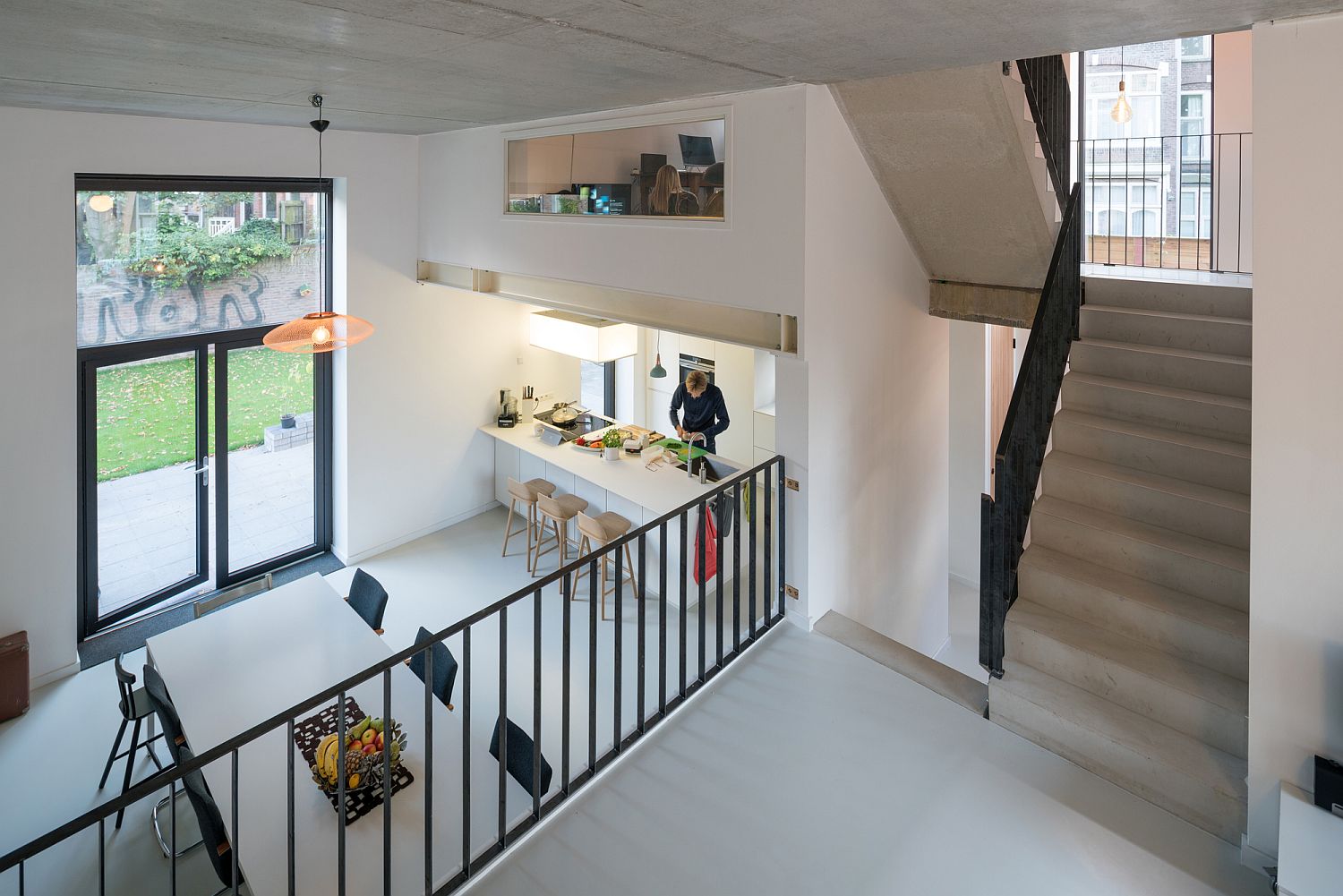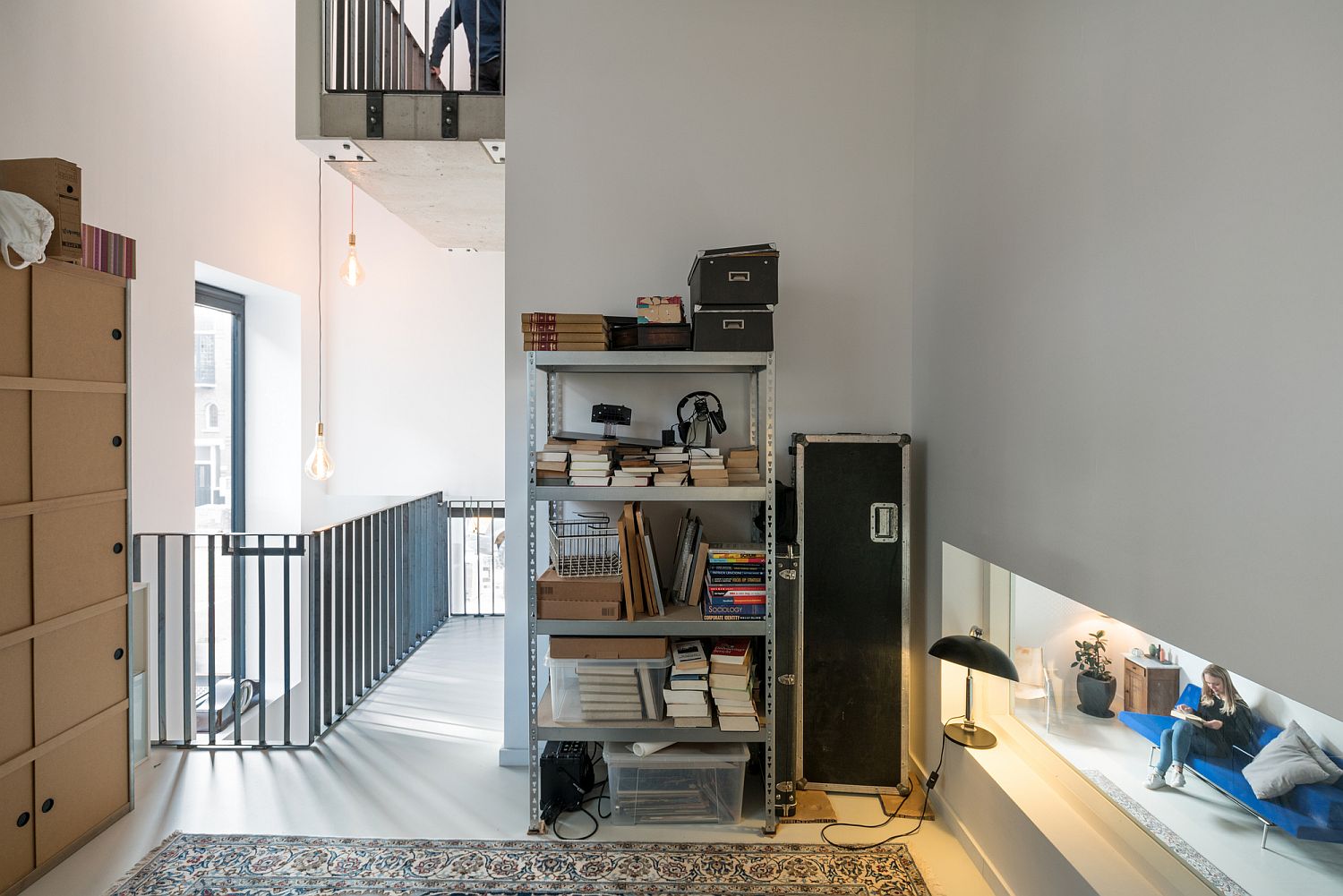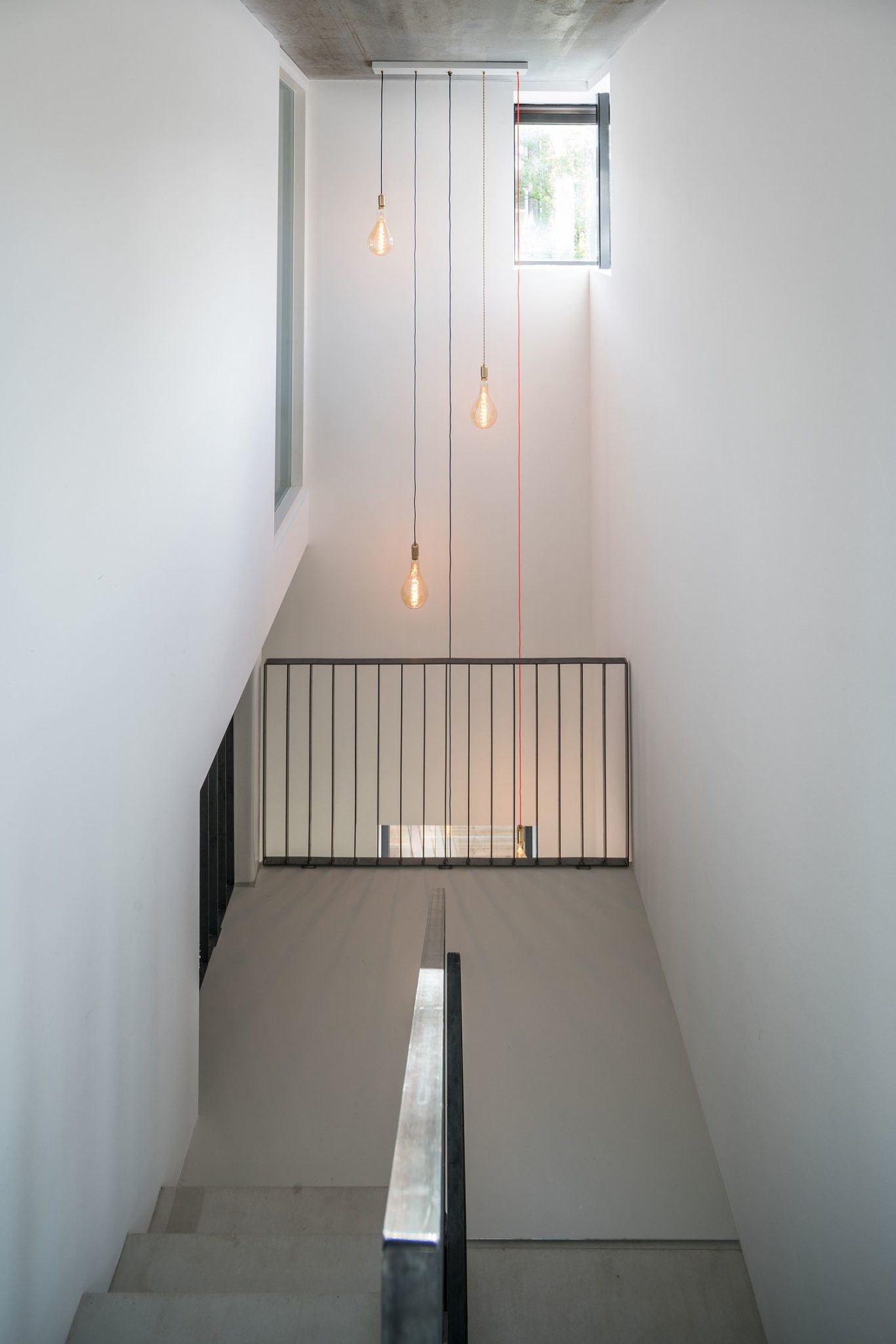 A sturdy cube-shaped house in the centre of Rotterdam. With its spatial 3-dimensional layout the building allows a modern family to meet the paradoxical demands of urban life: The house provides community as well as privacy to its inhabitants and it is both connected to and sheltered from the street…
RELATED: Congested Upholsterer's Workshop in London Altered into Multi-Level Modern Home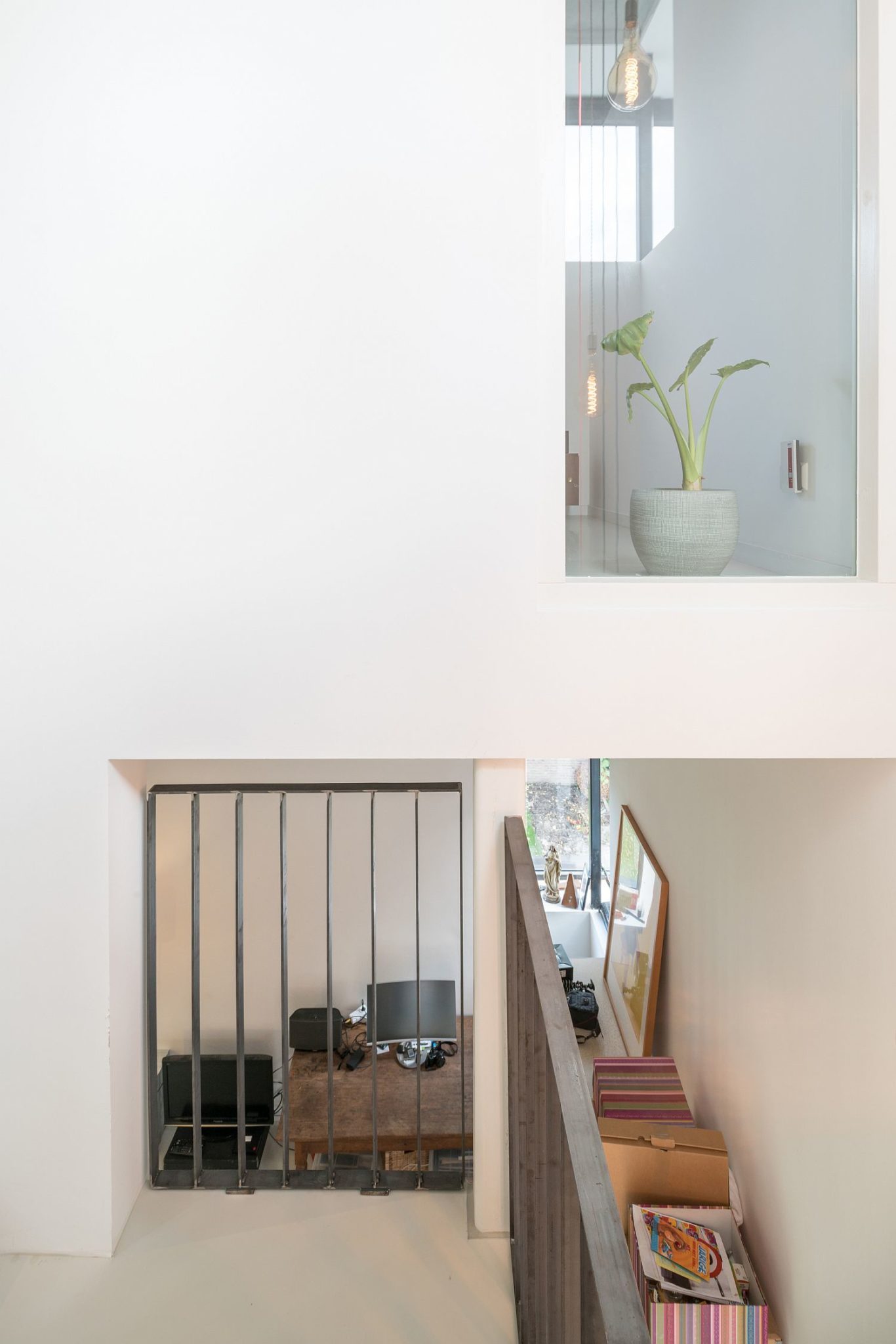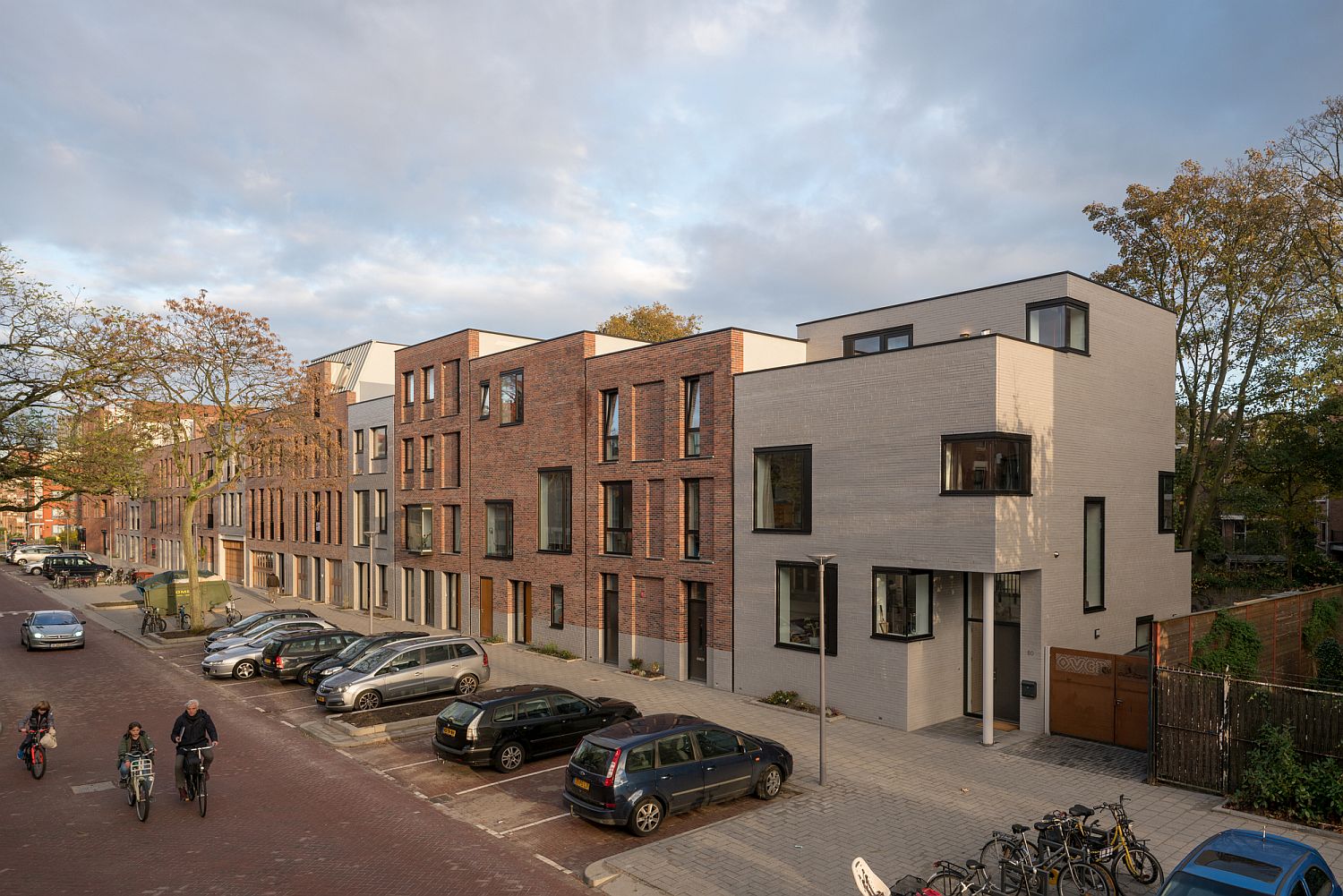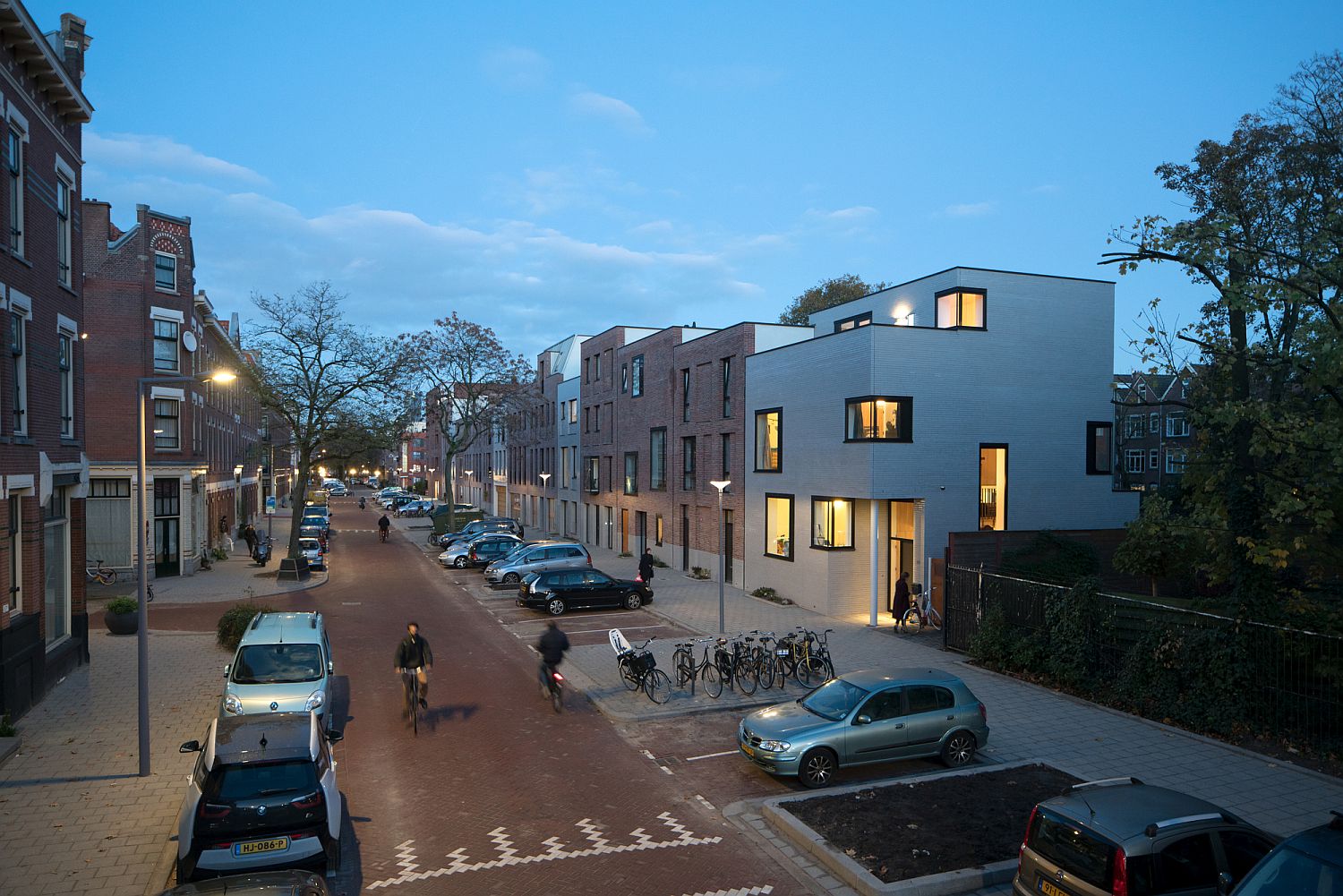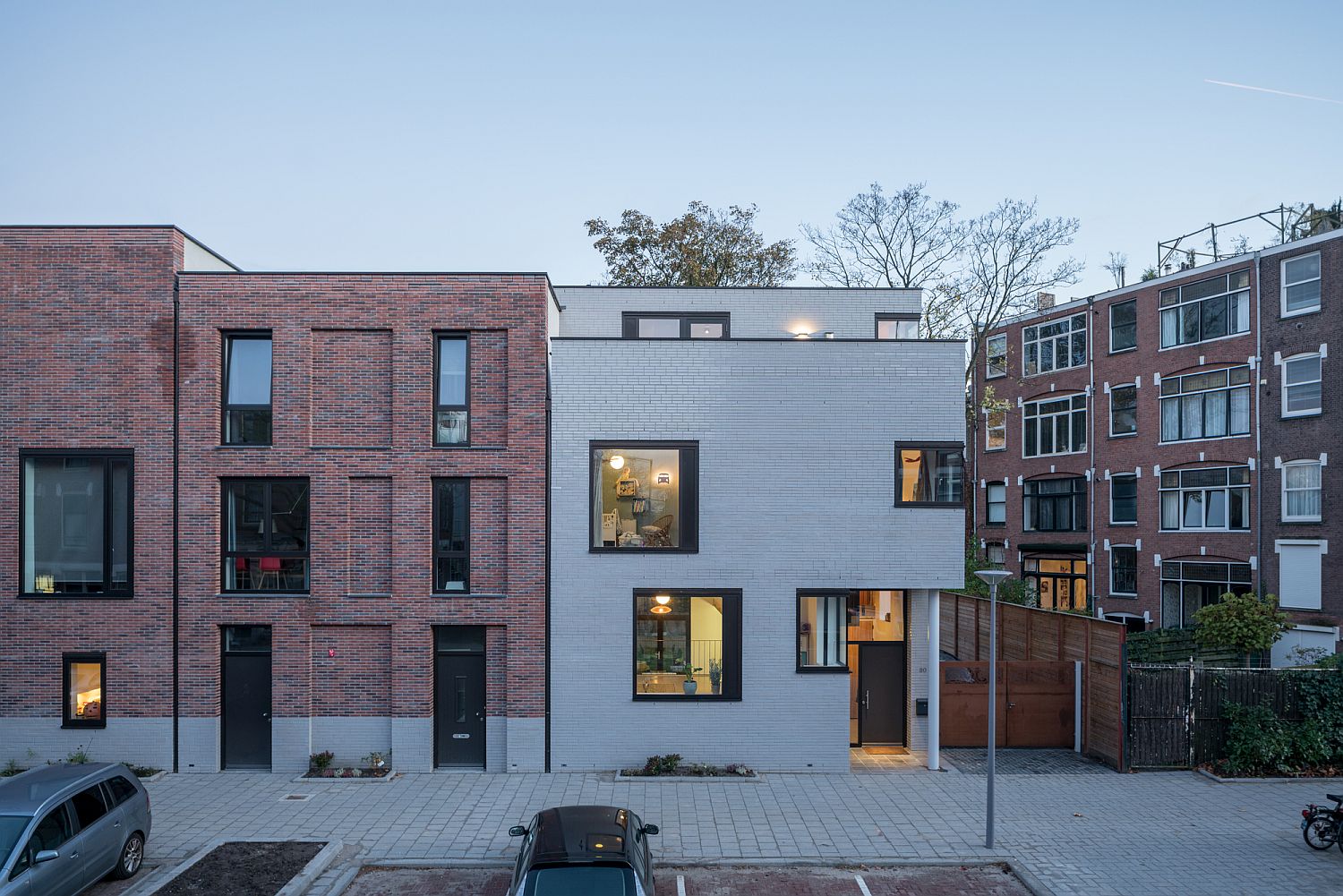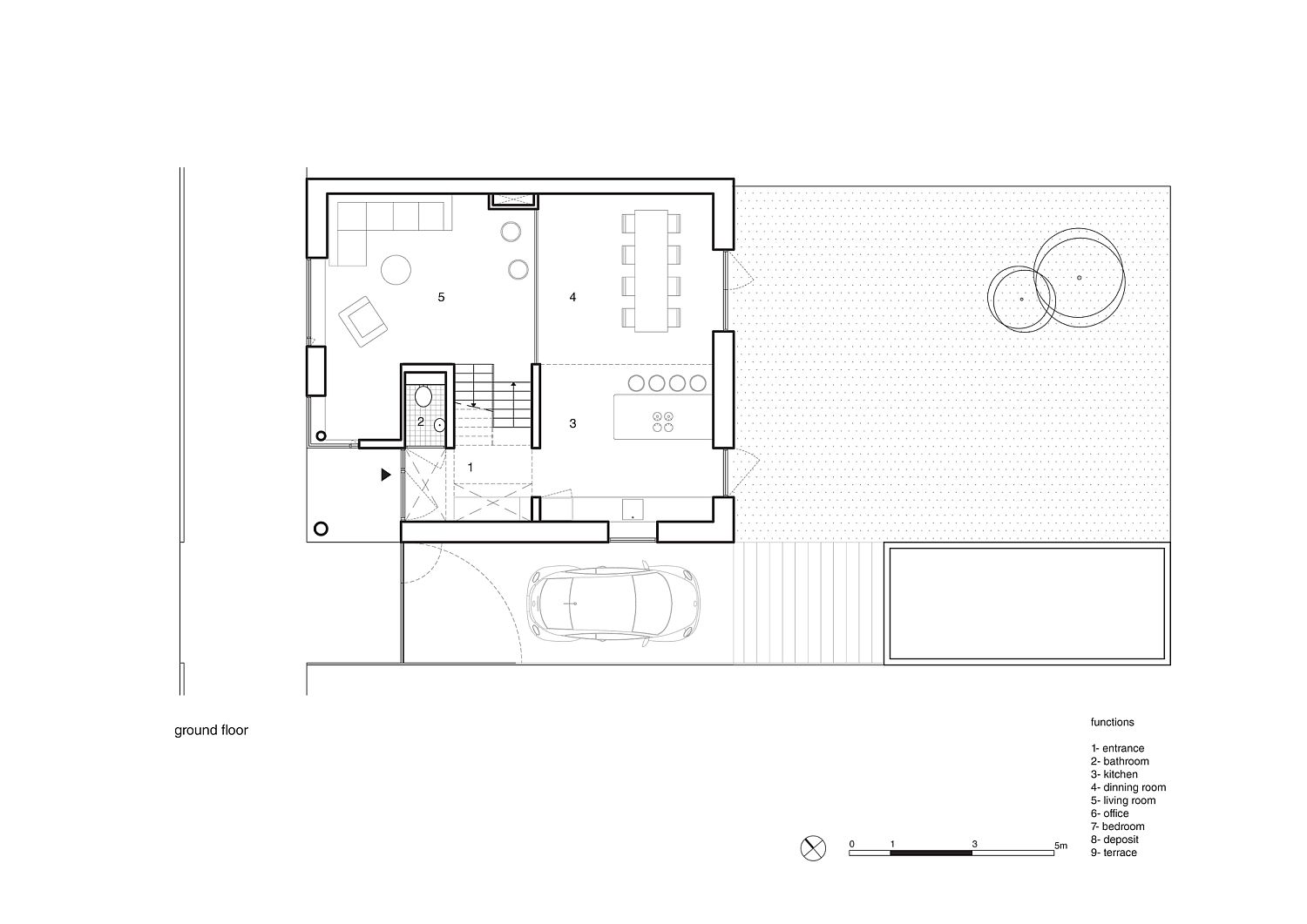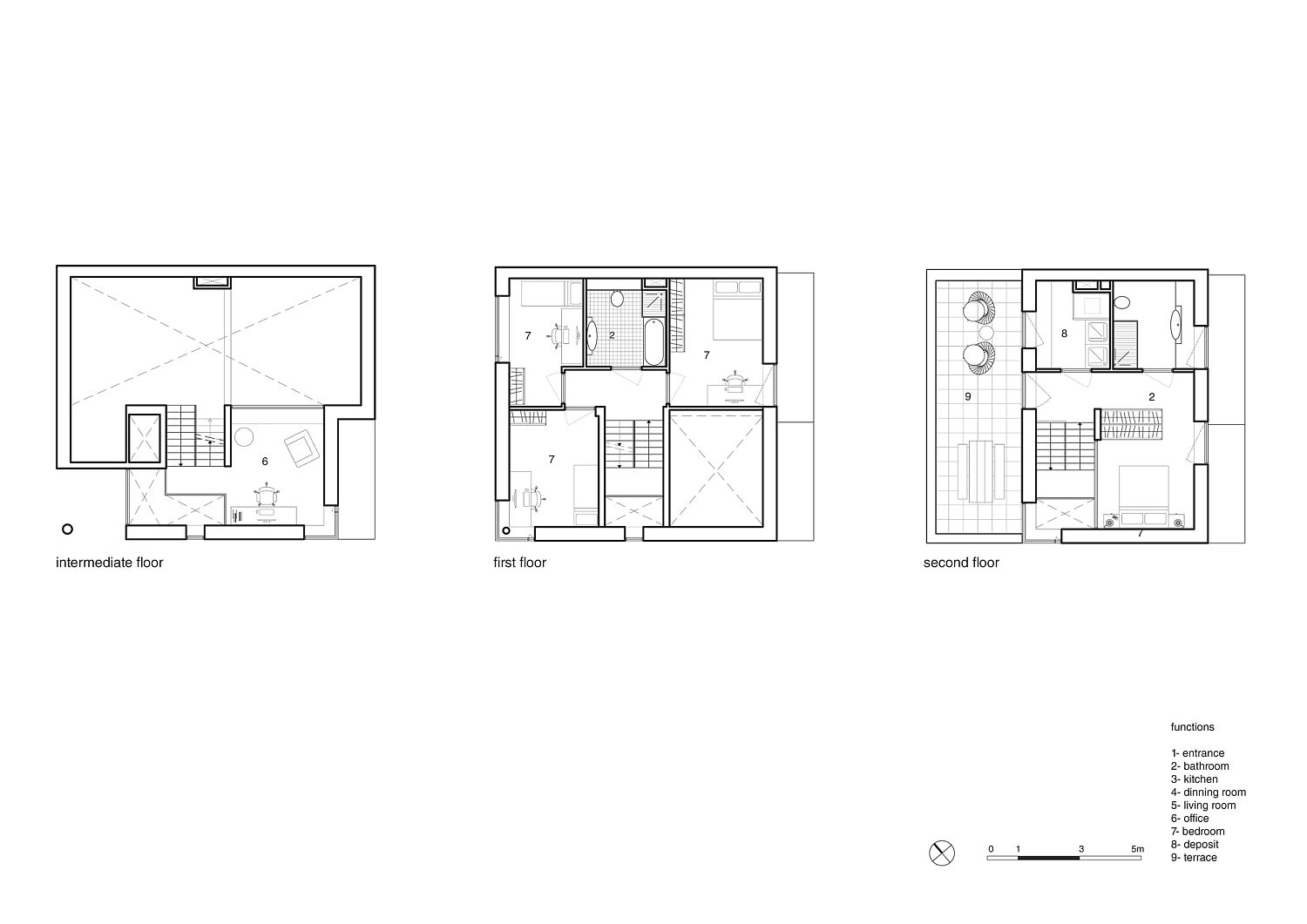 Liked the story? Share it with friends.