New York City offers ample decorating and design inspiration for everyone, and style is barely a constraint as you borrow from the different, multi-cultural neighborhoods of the iconic city. Be it the industrial brilliance of Williamsburg or the artistic impulses of SoHo, there is something for everyone in here. We have already showcased some of the most beautiful kitchens and bedrooms from the city and yet, there is still something new to marvel at every day. Today, we delve into the sophisticated neighborhood of Upper East Side in Manhattan as we take a look at a beautiful condo where minimalism, space-conscious design and bright pops of color come together organically.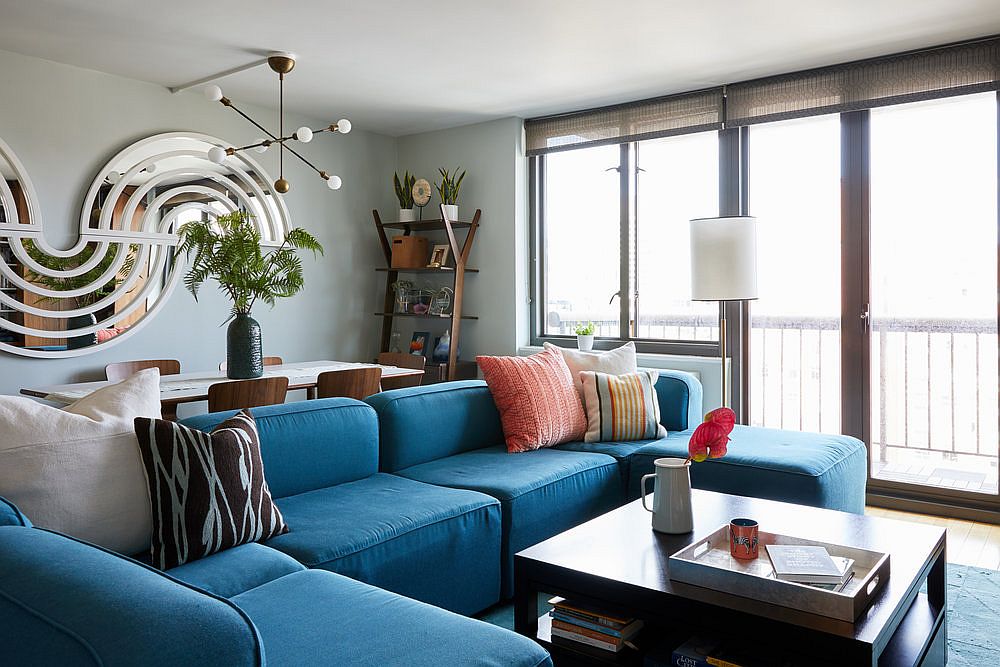 Crafted by Isabella Patrick Interior Design, the interior of the New York City apartment feels both contemporary and relaxing at the same time. The living area itself is defined by a large blue sectional that can easily seat 6 to 8 people at any given time. The sectional also seems to delineate the living area from the dining space that is right behind it. The dining is simple and minimal with a square wooden table, wooden chairs and a mirrored installation in the backdrop that is more like a beautiful work of art. In the corner is a freestanding unit in wood with a small desk and shelves that also serve as a wonderful display.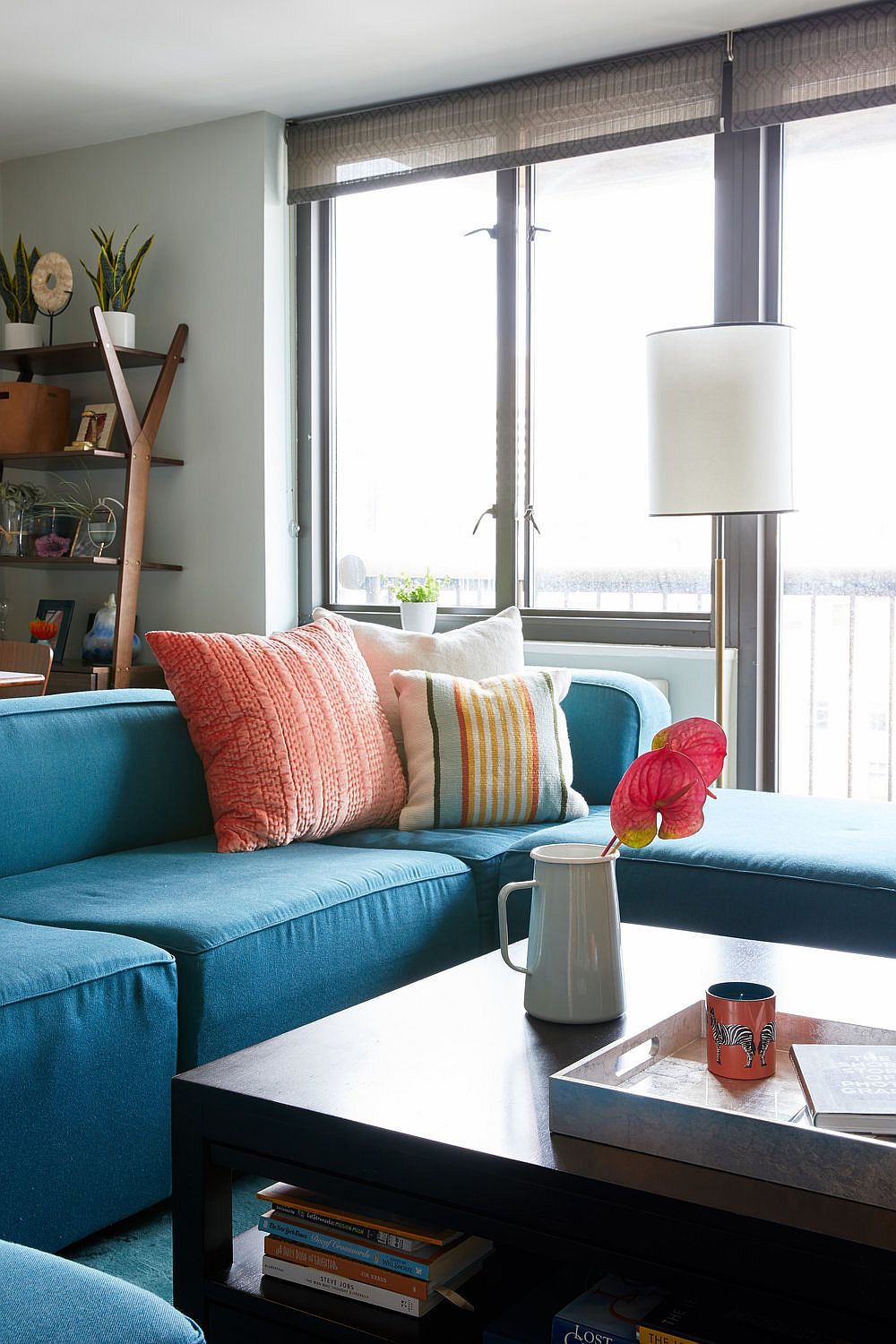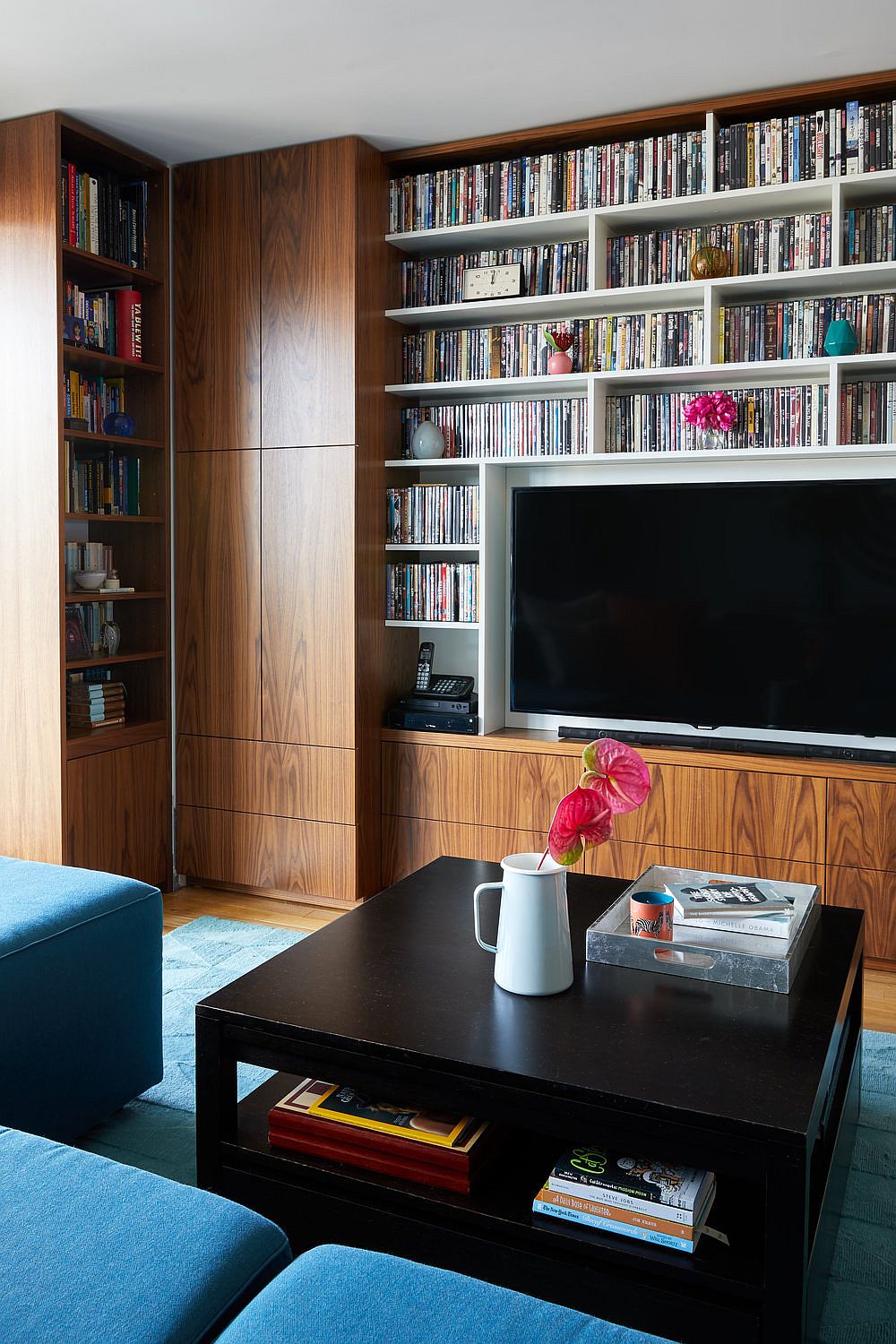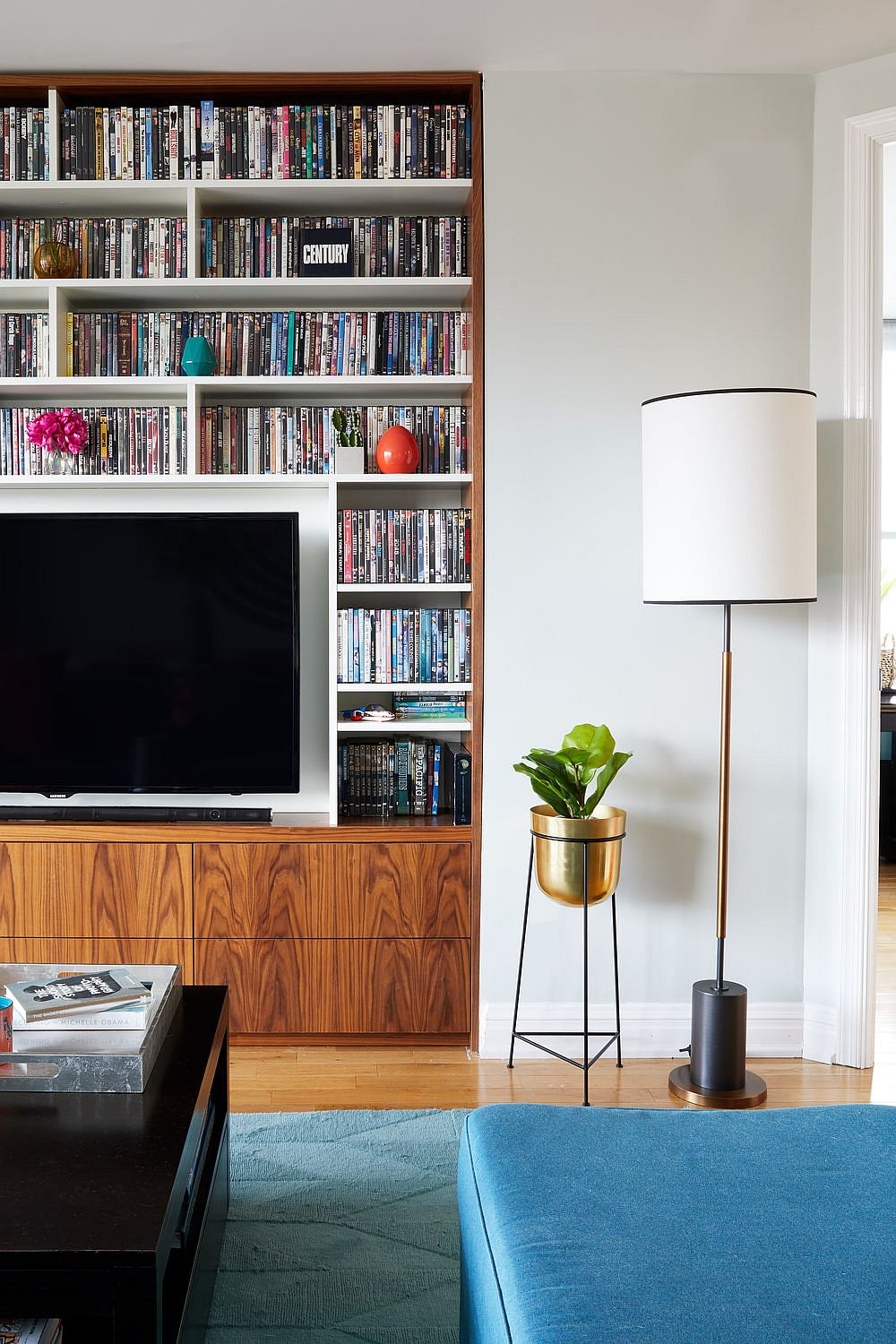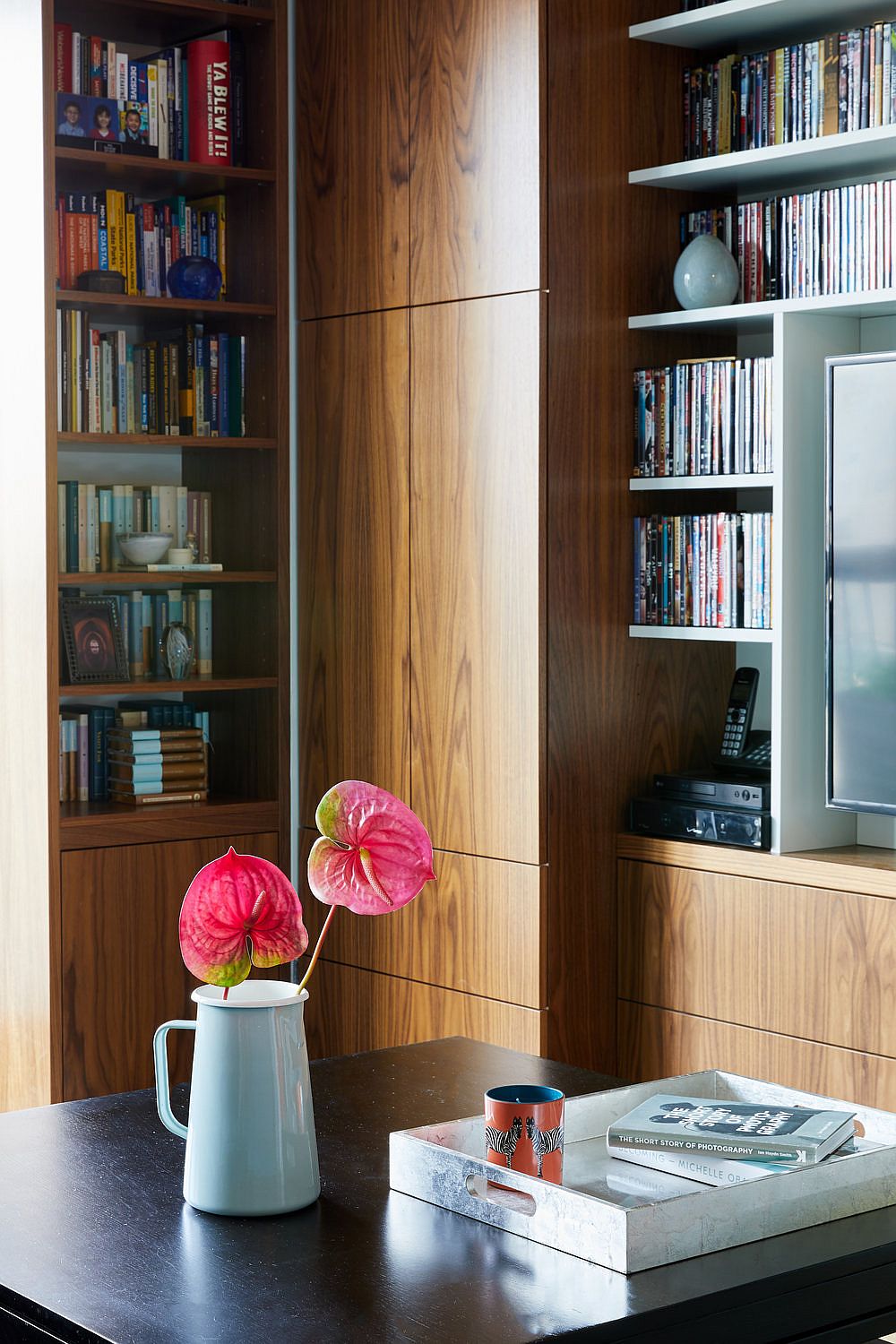 The kitchen also taps into the beauty of having a splash of color with a bit of blue here and some orange there. A white subway tiled backsplash gives it a more cheerful appeal even as bedrooms and bathrooms are neatly hidden away from this open living area.