An all-white home is understandably not for everyone. It demands even more care and effort when it comes with a modern-minimal aesthetic that relies on a polished, uncluttered look. Nestled in one of Istanbul's most expensive and urbane neighborhoods, the C.V. House designed by Ofist fits this billing perfectly as it sweeps you off your feet with large, spacious living areas, a white and wood color palette and refined elegance that is wrapped in a cloak of tranquility. Add to this the wonderful views of the city that it promises and a private garden in Ayse Sultan Woods and you start to understand the allure of this exquisite residence.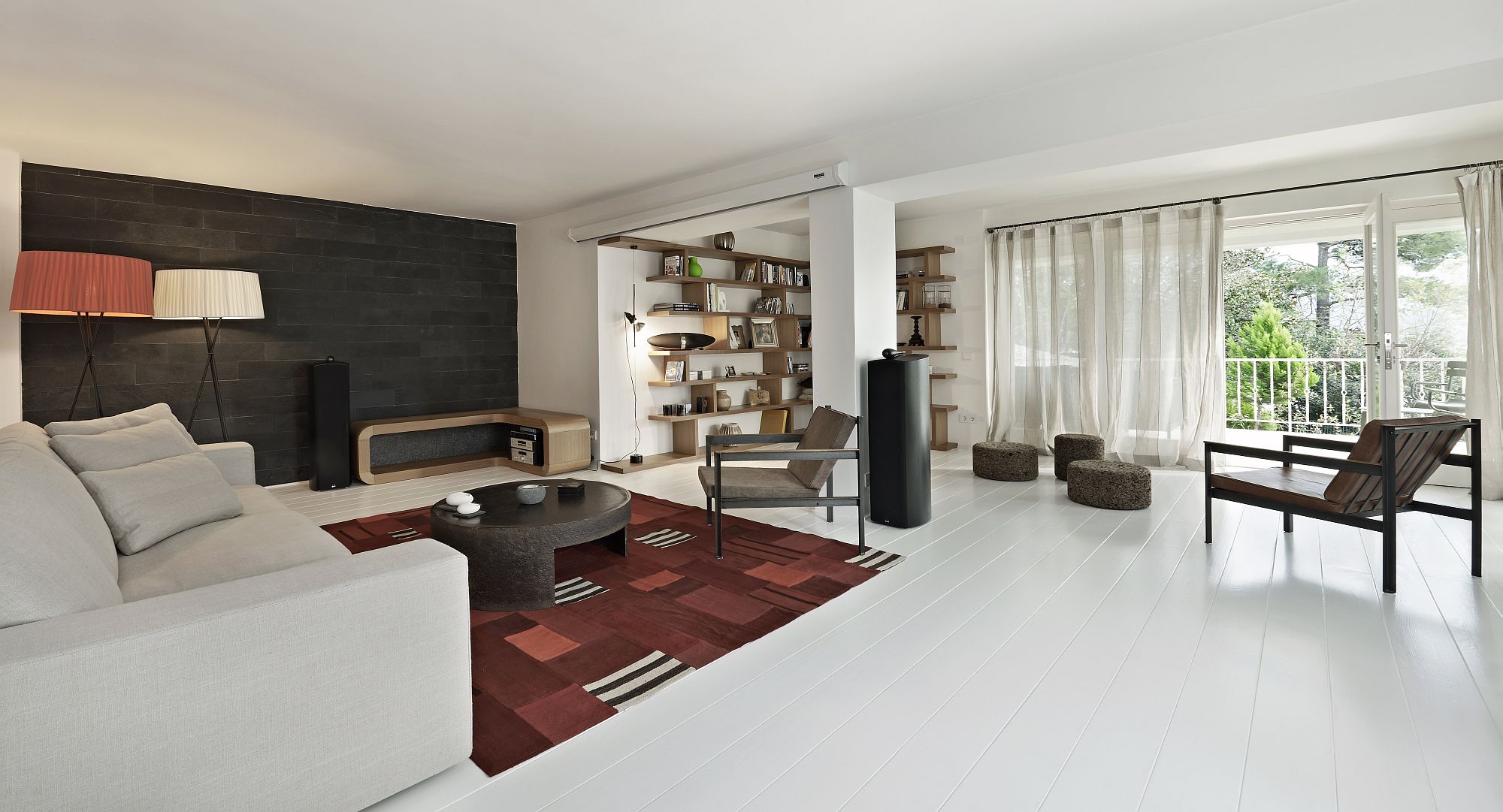 Complementing the already pristine white interior to perfection and blending into the backdrop are large Moooi Non-Random pendant lights along with the modern stairway. It is drapes and the large wooden dining table that bring an ounce of contrast to an otherwise monochromatic living area. It is the first floor that house sthe bedrooms, bathrooms and other private areas with the garden level and the ground level containing multiple living spaces, kitchen, kitchenette, dining area and other public zones.
With décor that barely disturbs the sense of serenity inside the house, the new homeowners are bound to appreciate the relaxing and rejuvenating atmosphere of the C.V House even as they enjoy a view of bustling Istanbul just outside the window!
RELATED: Scandinavian Beauty: Exquisite Summer House Epitomizes Minimal Danish Design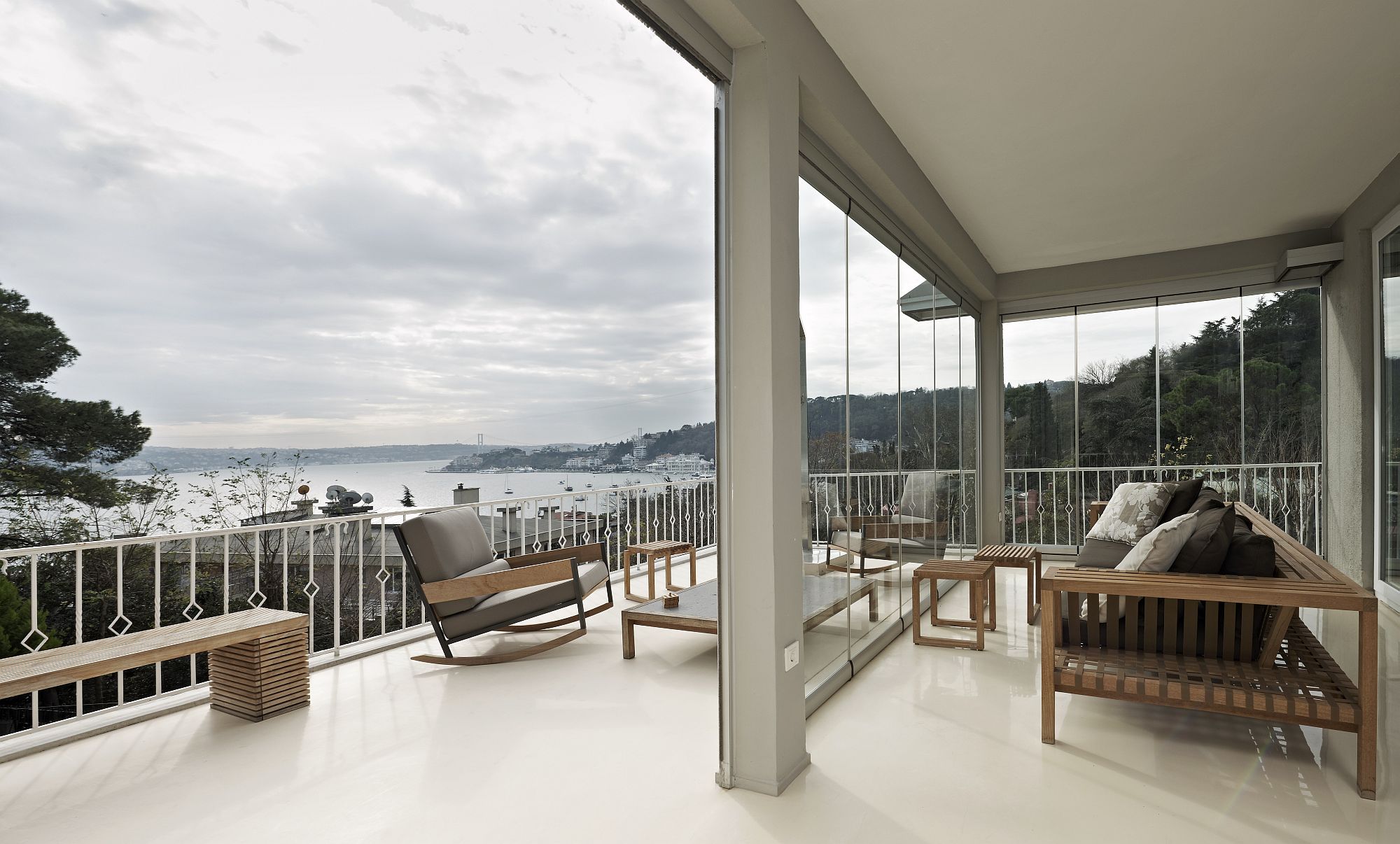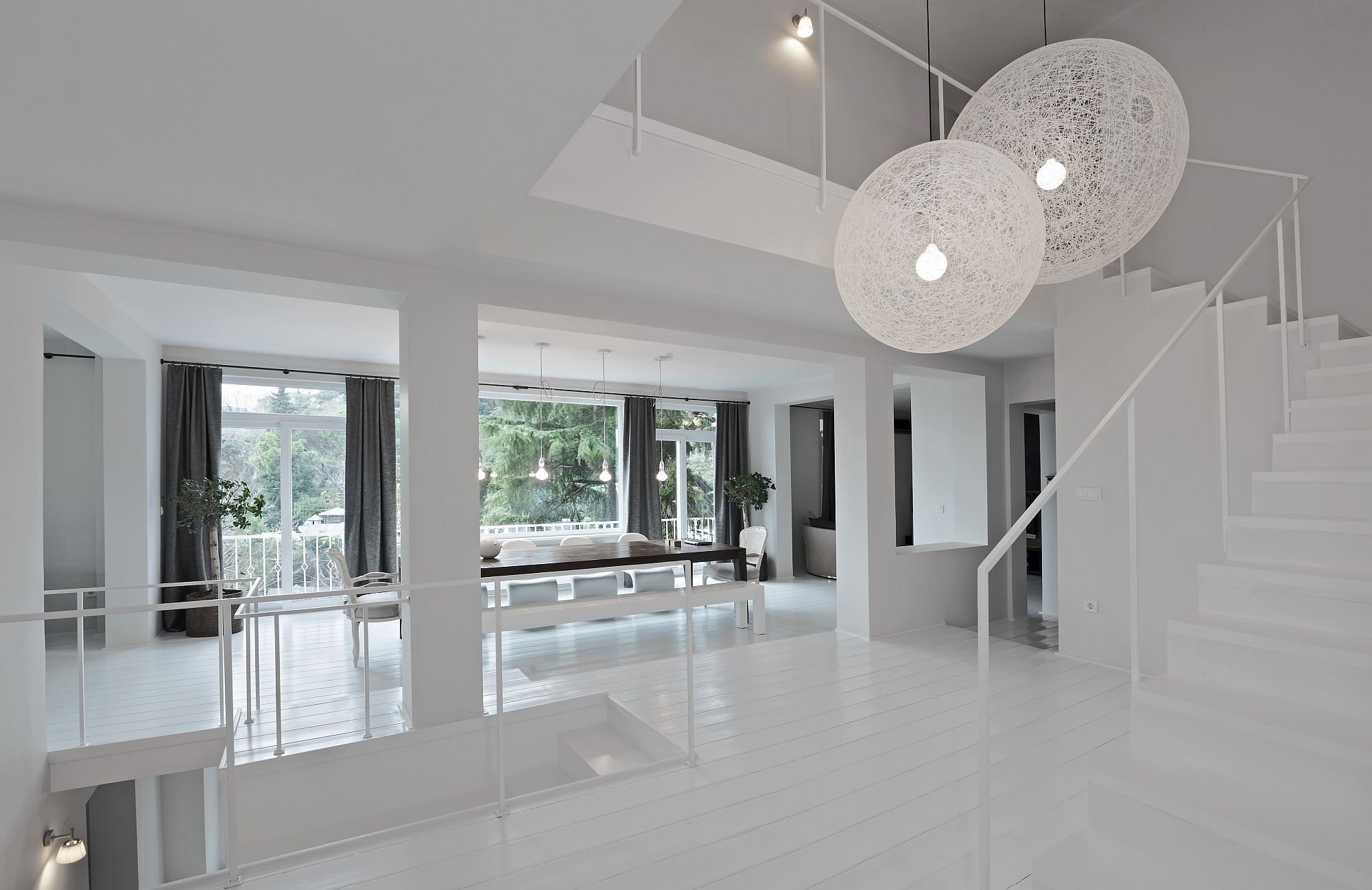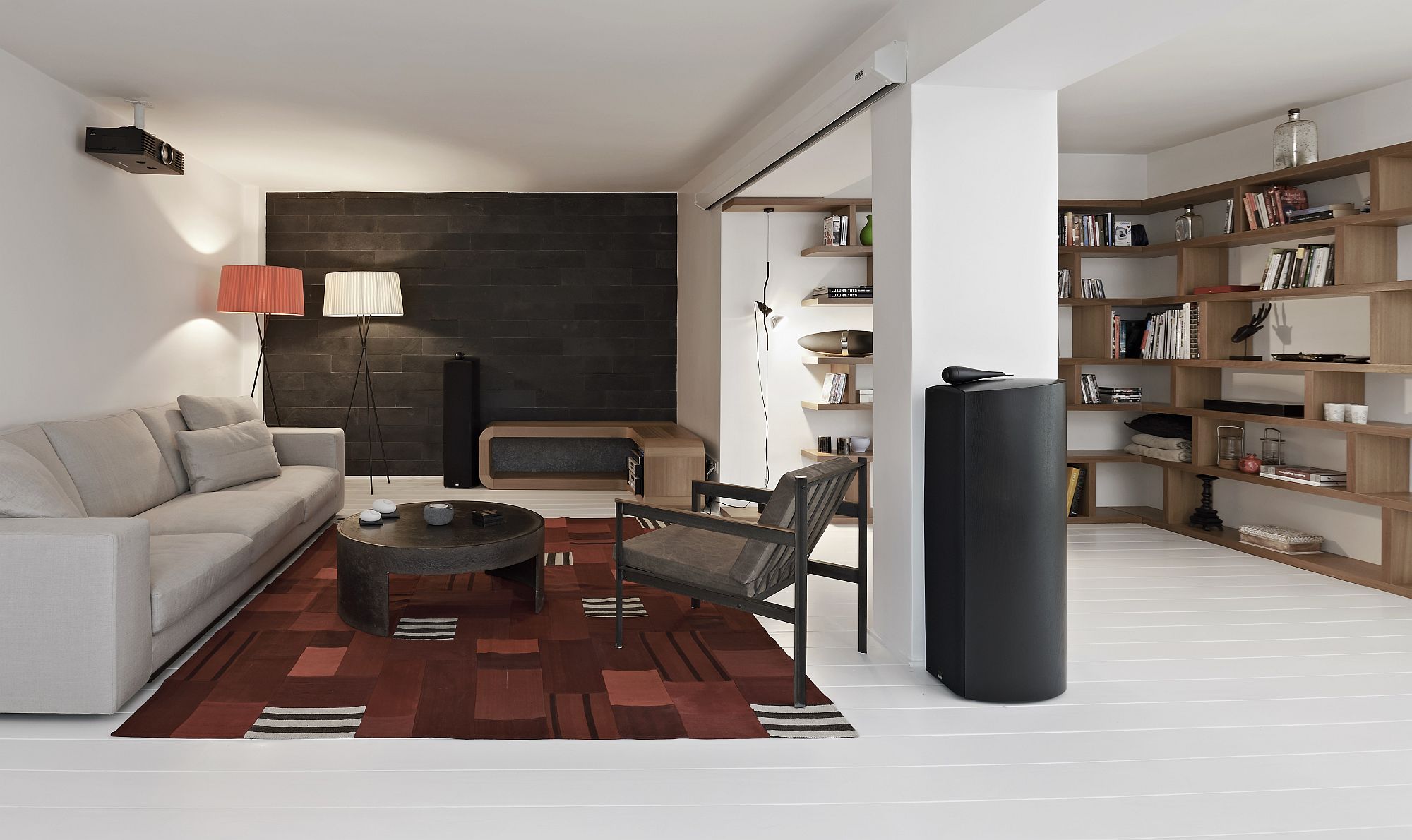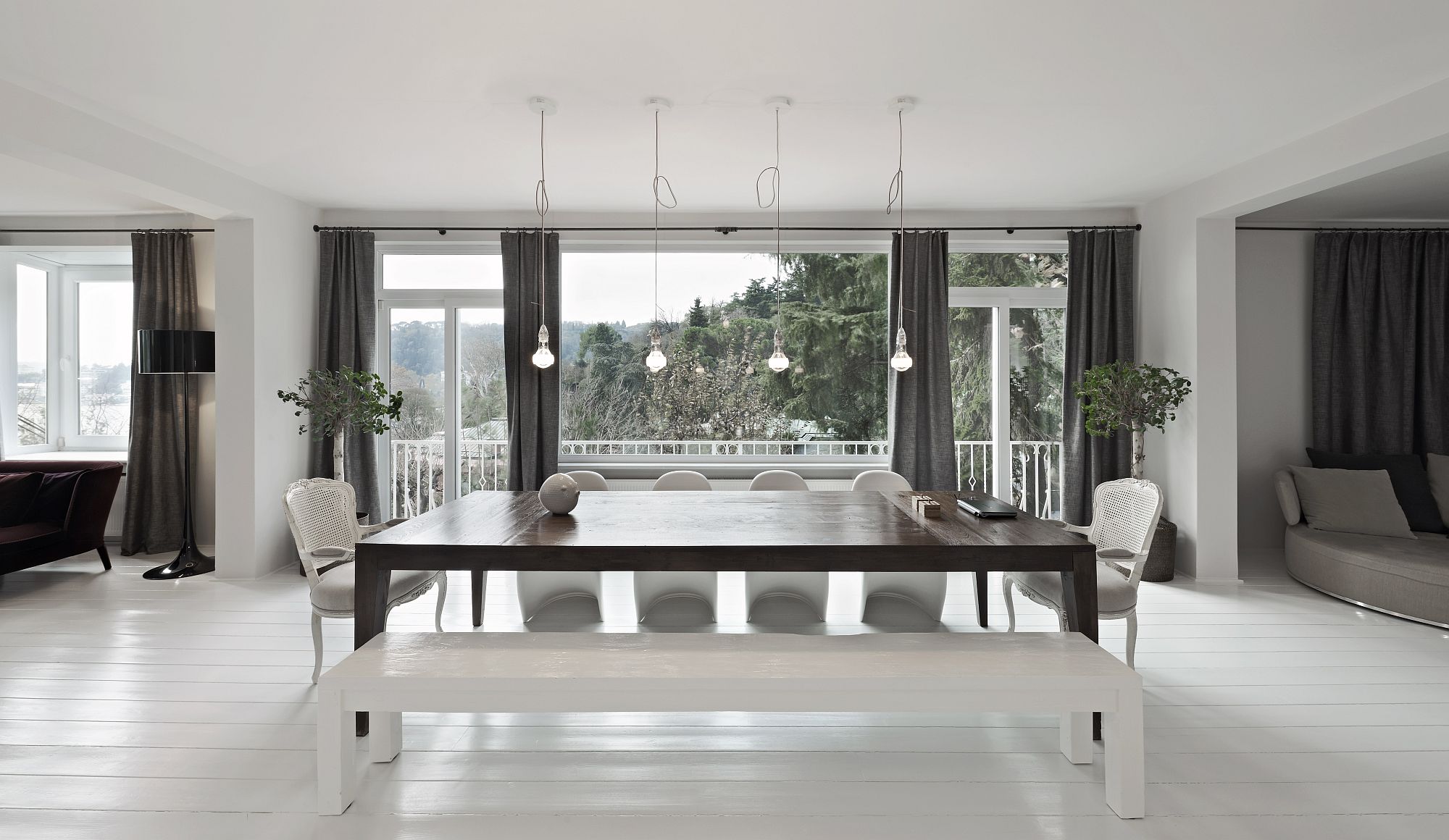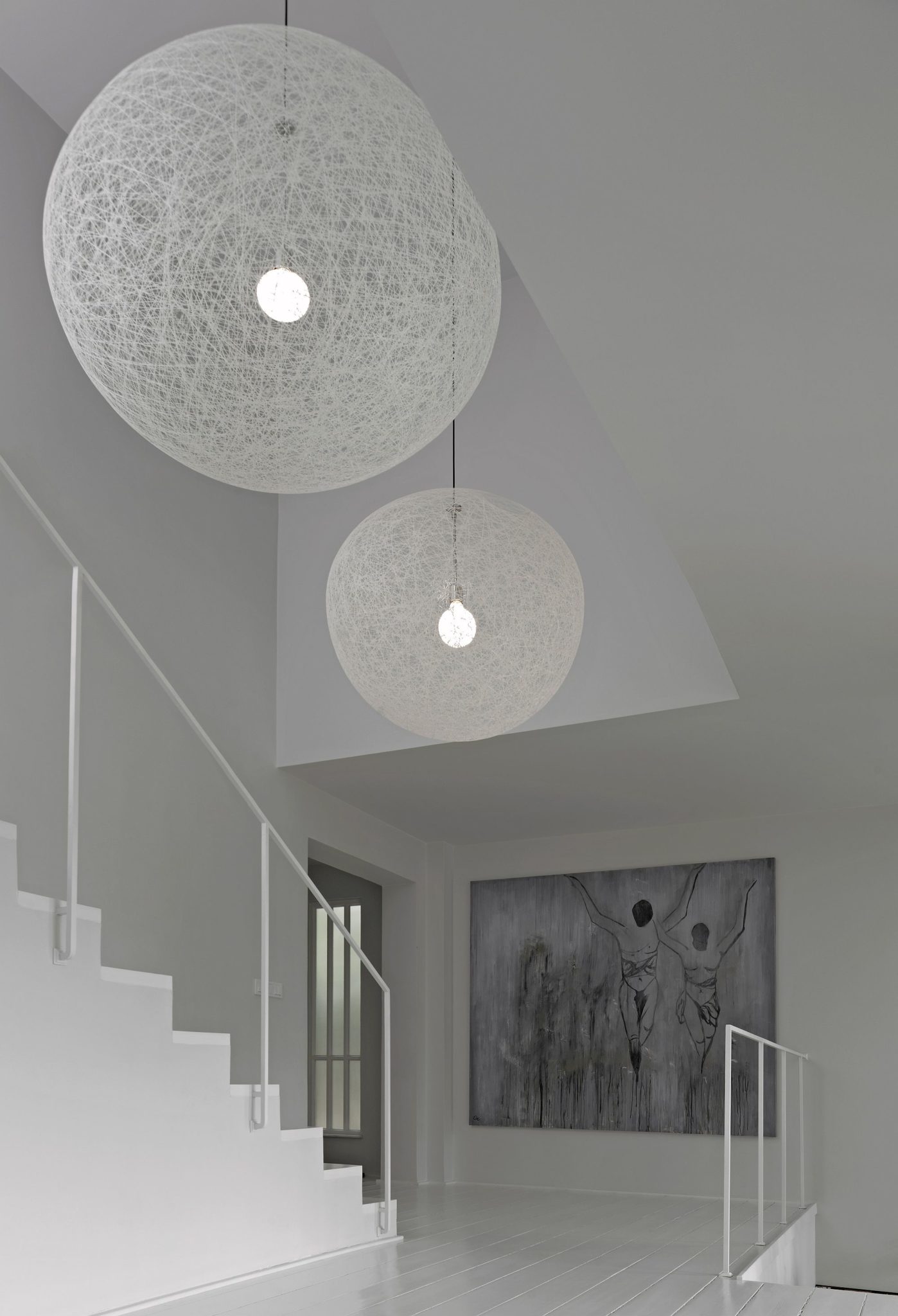 It is kind of ironic how the householder moved from an 'all black' house into such a light 'all white' house, but then again kind of understandable, since they would both need very neat, meticulous, hygienic hosts. That is what makes the transition both natural and yet exciting; an aesthetic makeover without needing functional adjustment…
RELATED: Black House Blues: Exquisite Forest Home Mixes Style with Soulful Melodies