It is hard to find a cabin in the mountains that is as spectacular and yet so unassuming as this exquisite cabin in the wilderness of Eastern Townships in Canada. Designed by NatureHumaine, the Crowhill Cabin is a showstopper in every sense of the way. It is the dark and minimal exterior of the cabin that instantly stands out when placed in the gorgeous, green natural setting. The project creates a home that sits on the edge of a sloping hill and with a ceiling that complements the gradient of the floor, you get the feeling that you are precariously perched on the edge as you look outside this magical escape.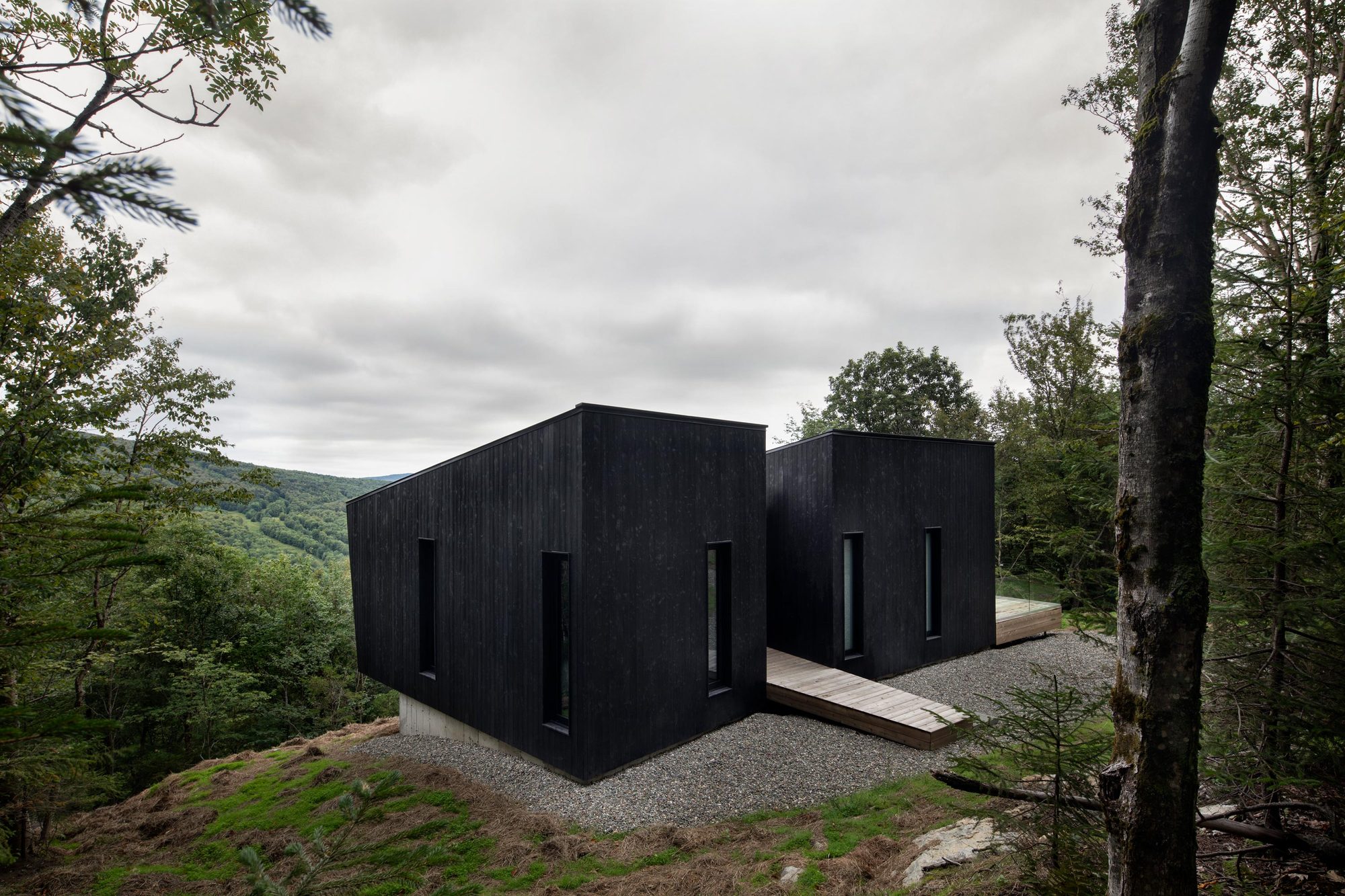 The modern cabin consists of two modules that are connected by a wooden deck and entryway. It is burnt wood exterior that adds to the minimalism of these volumes while floor-to-ceiling glass windows on the rear side bring the forest canopy indoors. The combination of urbane and eco-friendly design is truly captivating with sophistication being tempered by natural beauty. One of the two modules acts as the open living area with dining and kitchen while the other functions as the master bedroom. A spacious wooden deck outside makes the experience even more memorable! [Photography: Adrien Williams]
RELATED: Cabin Straumsnes: A Window into the Magical World of Norwegian Fjords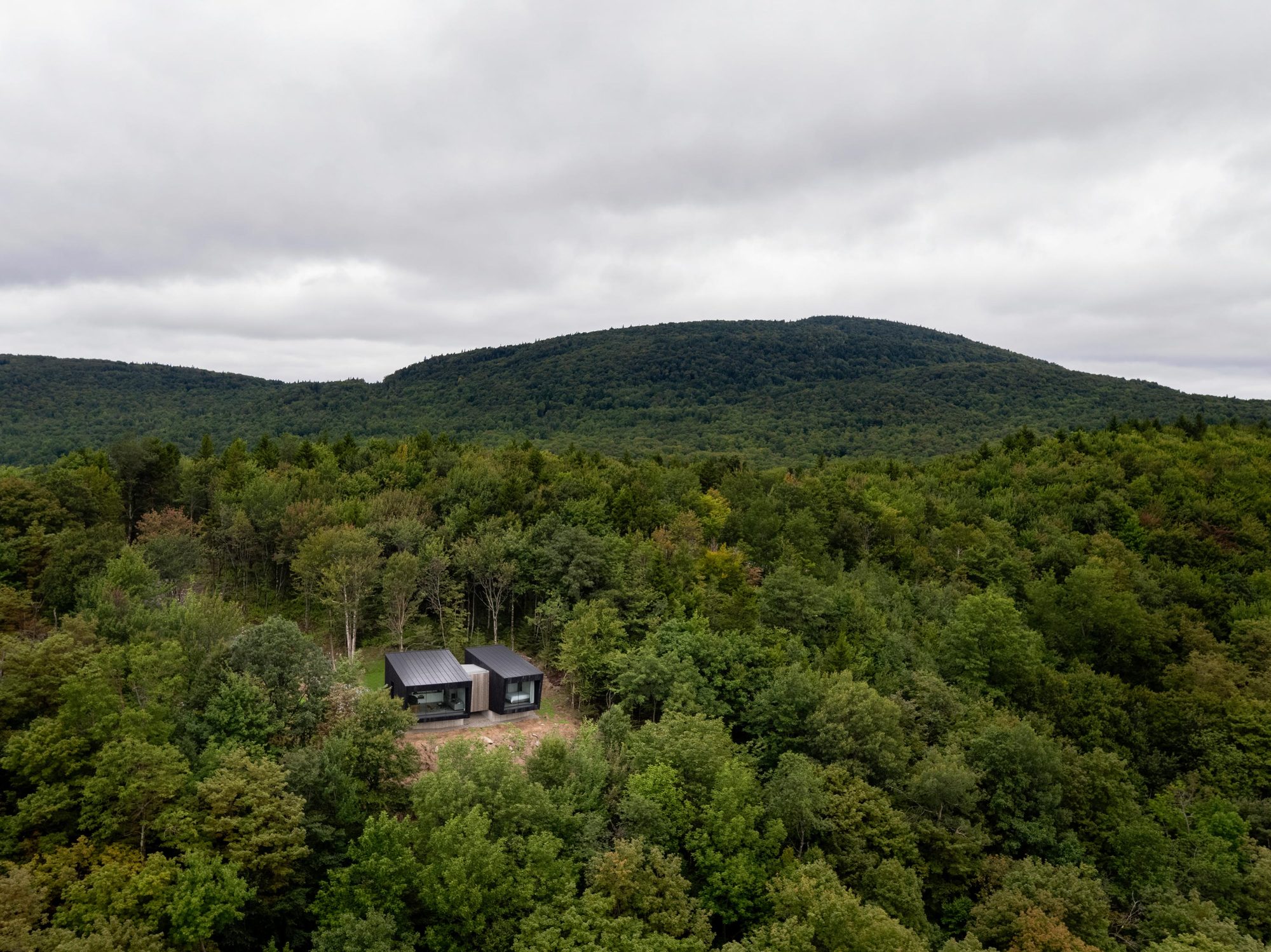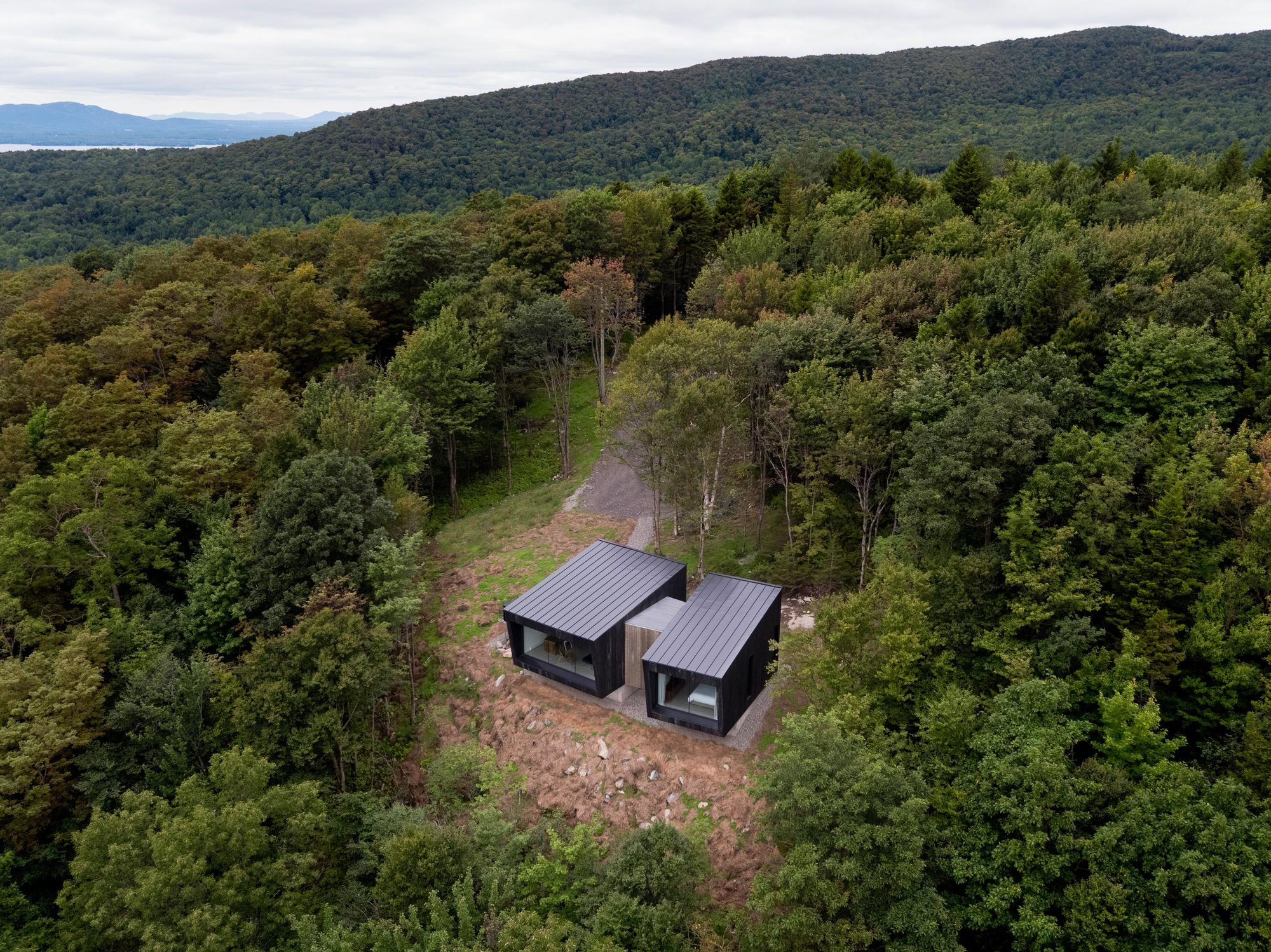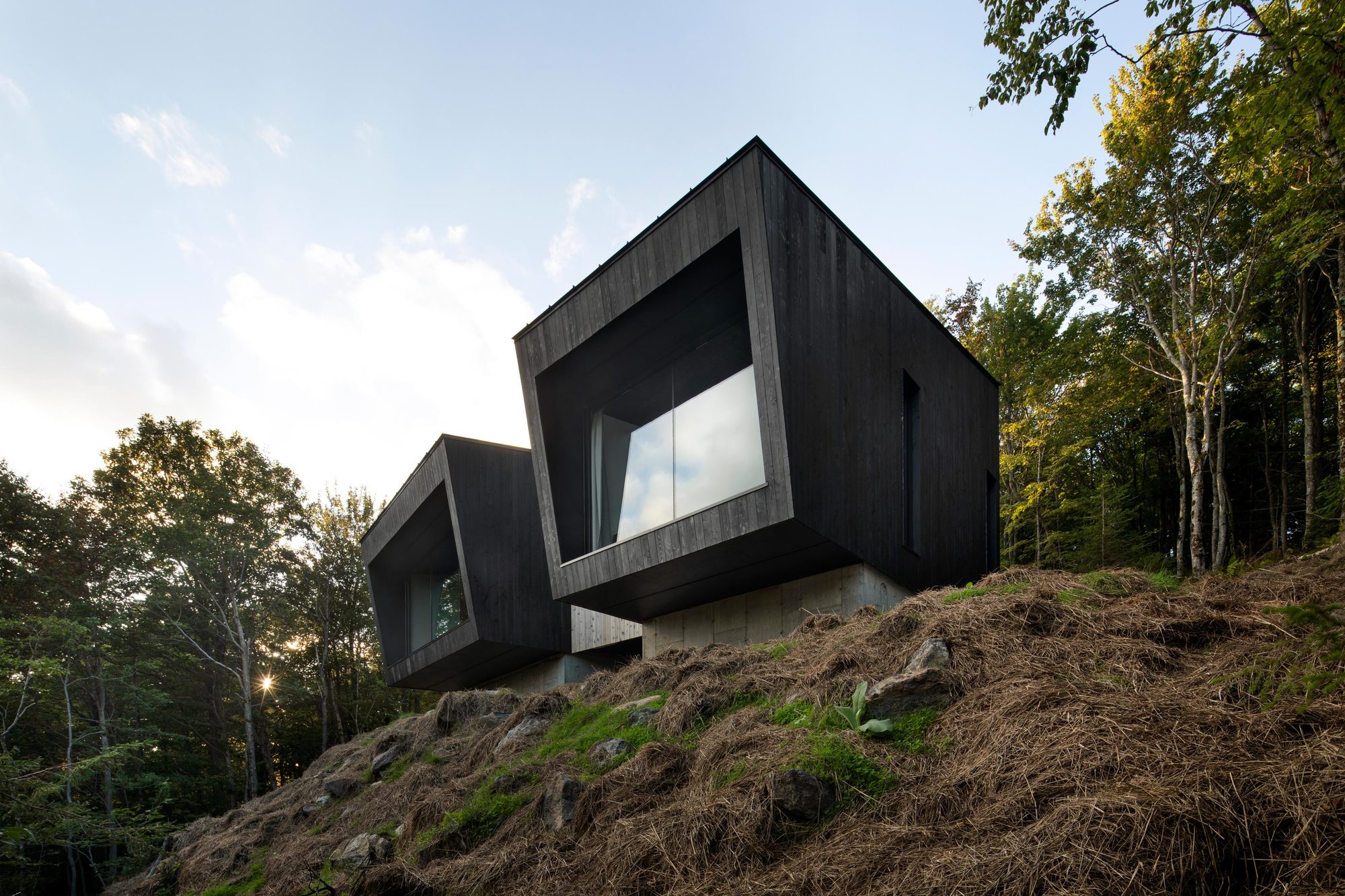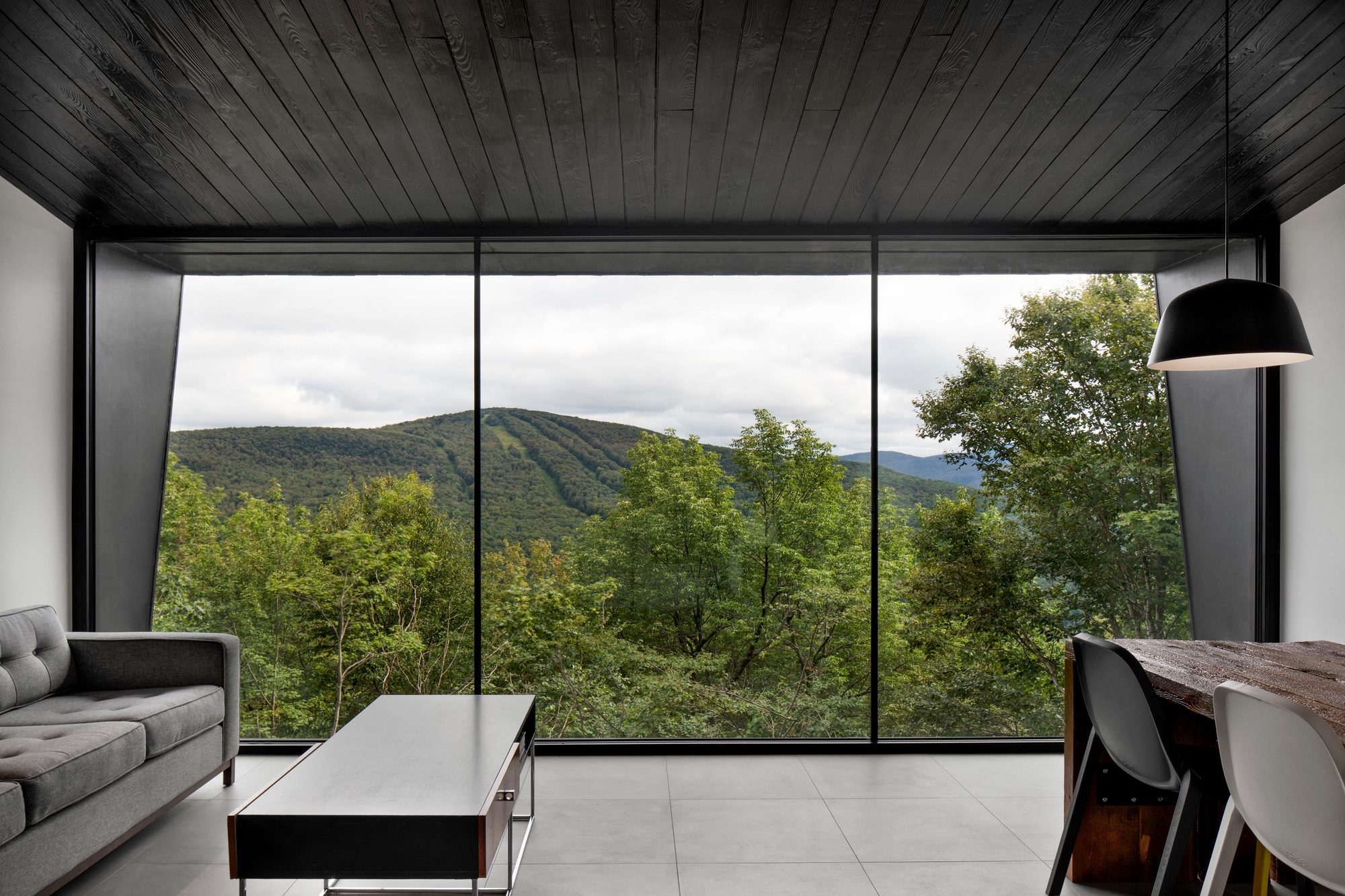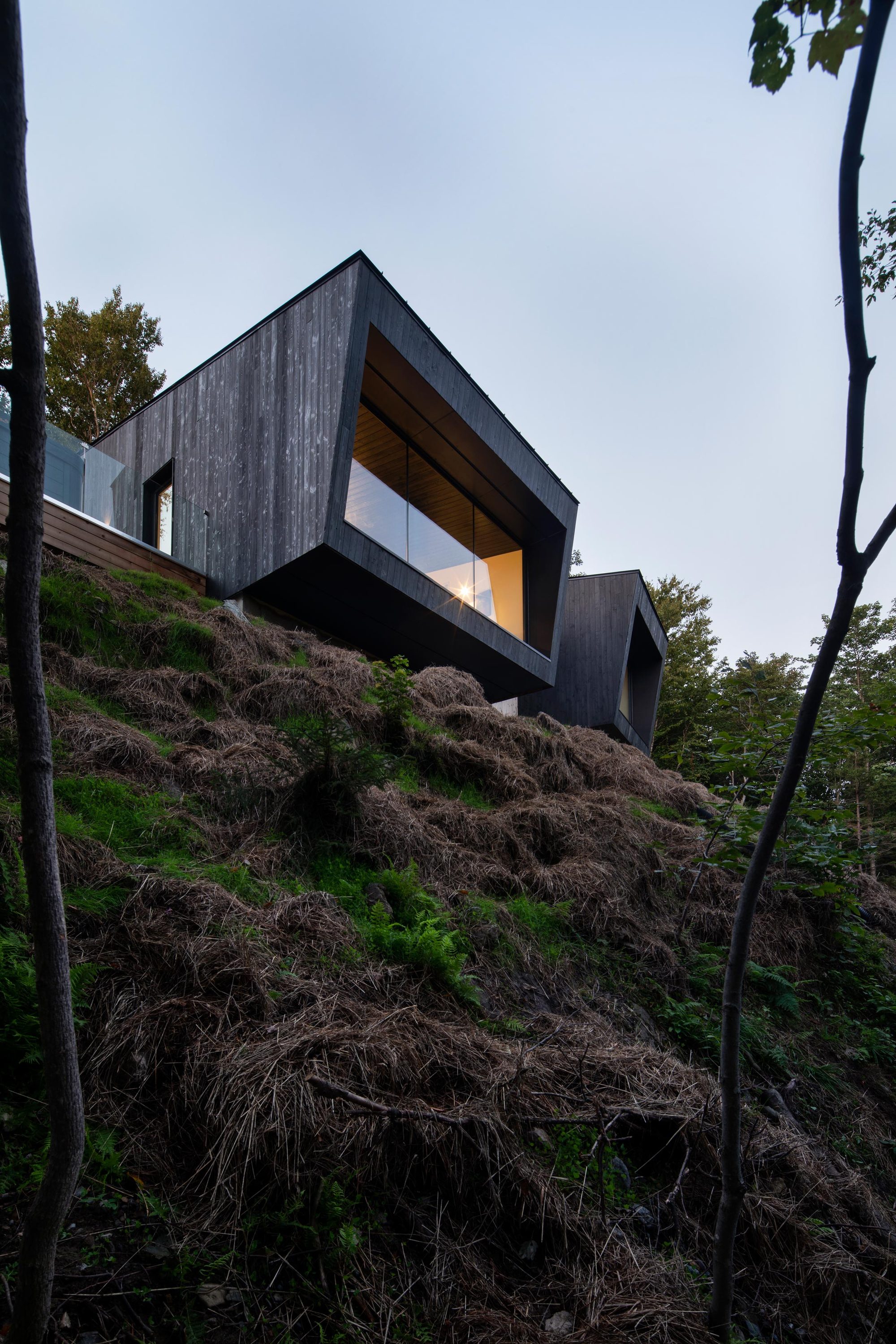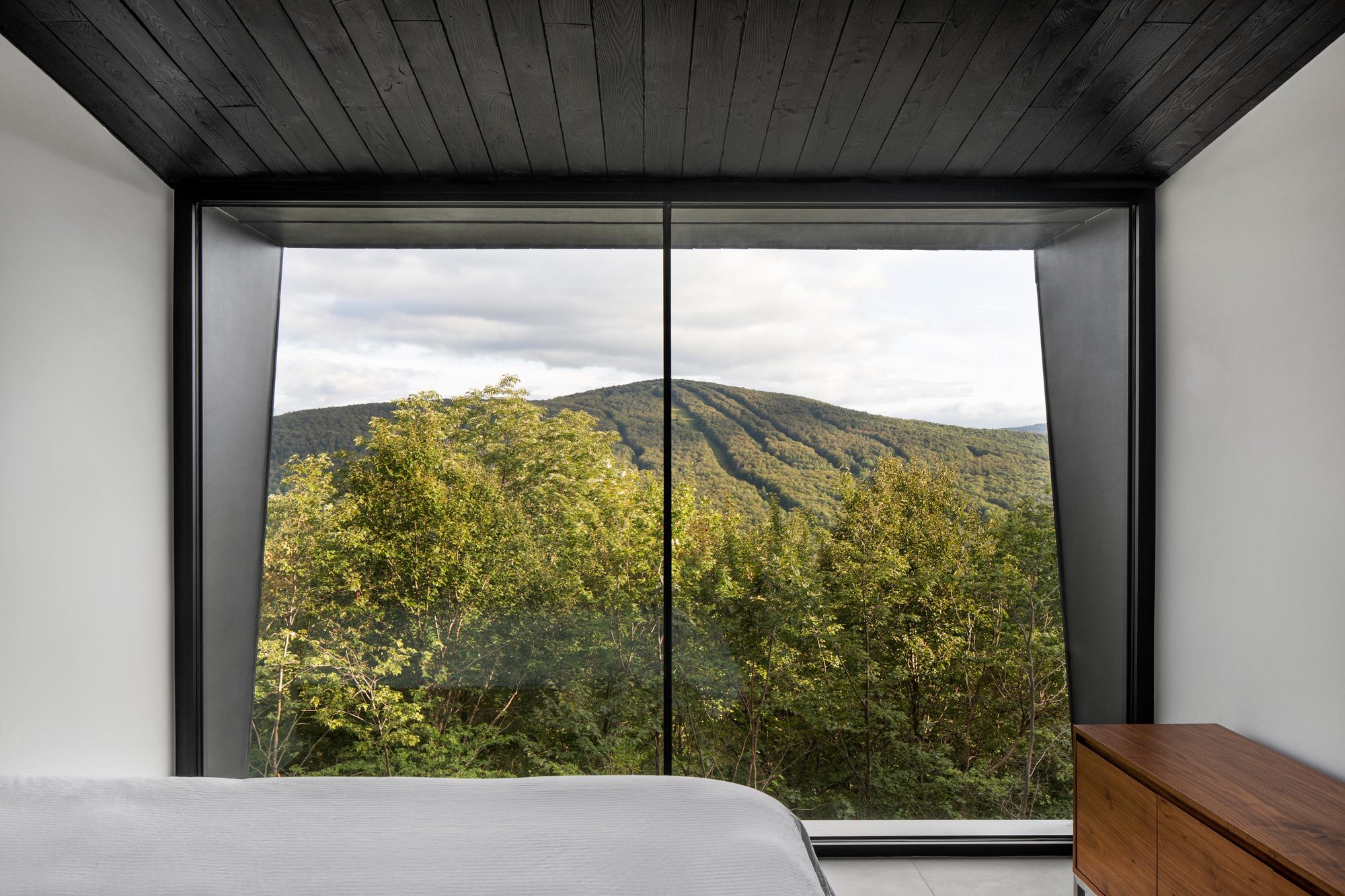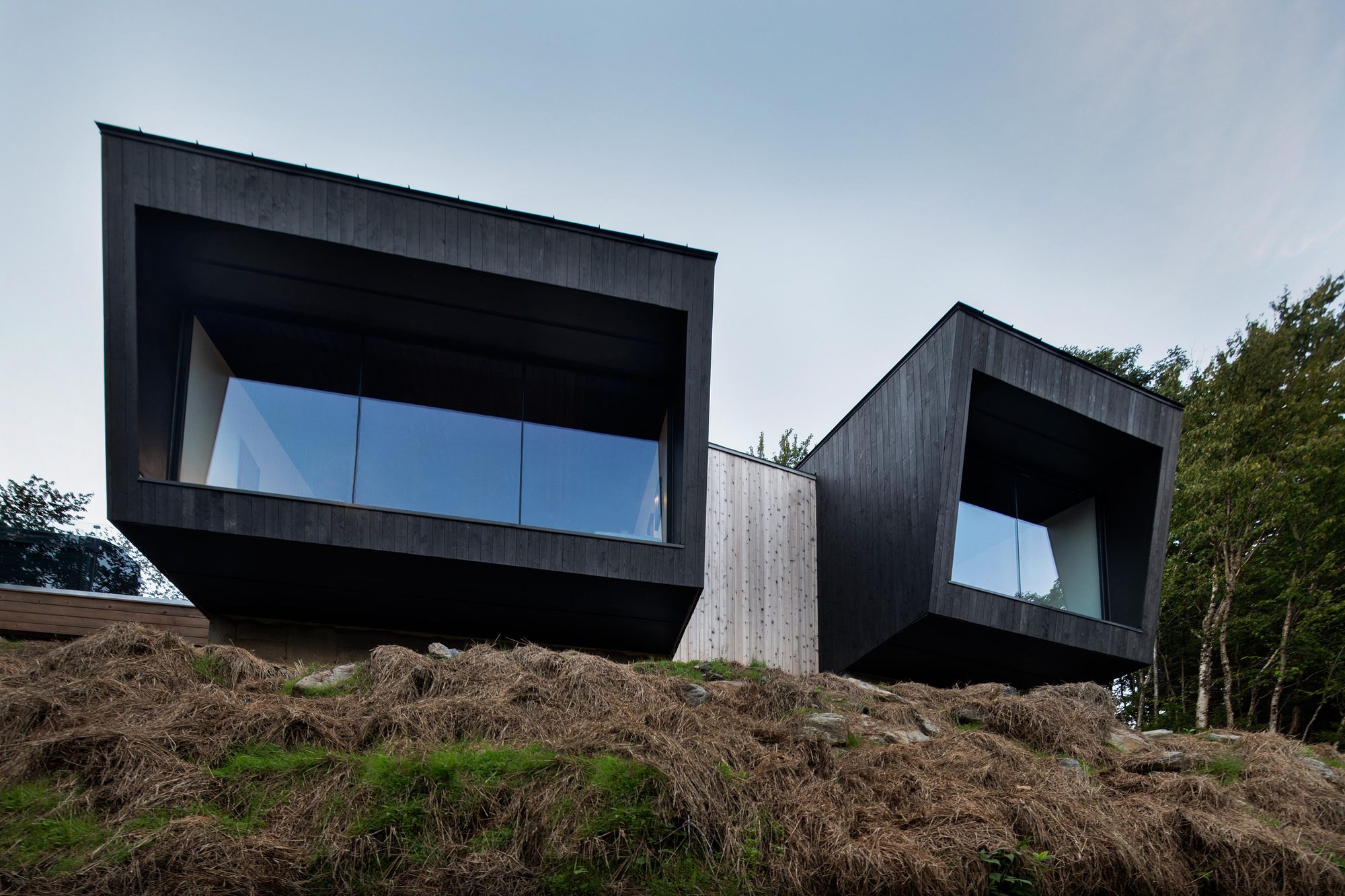 Inside, the panoramic view becomes the focal point of the living spaces and of the master bedroom. On the floor, the ceramic with a concrete finish unites all the spaces and reminds the natural finish of the foundations.
RELATED: A Cabin Unlike Any Other Overlooks Rugged Coastline and Forest Canopy!