The last few seasons have seen midcentury modern style take a backseat to industrial and rustic elements when it comes to home design and decorating. But for those who love midcentury flair and décor, the style offers a timeless refuge that simply never fades away and is always 'in trend' at some level. Tapping into this perennial fountain of decorating goodness Knock Architecture and Design transformed this dreary old home in Oakland, California into a stylish and relaxing residence that is perfect for a modern family. Filled with pops of color and chic midcentury vibe, the Oakland Residence is both inviting and engaging.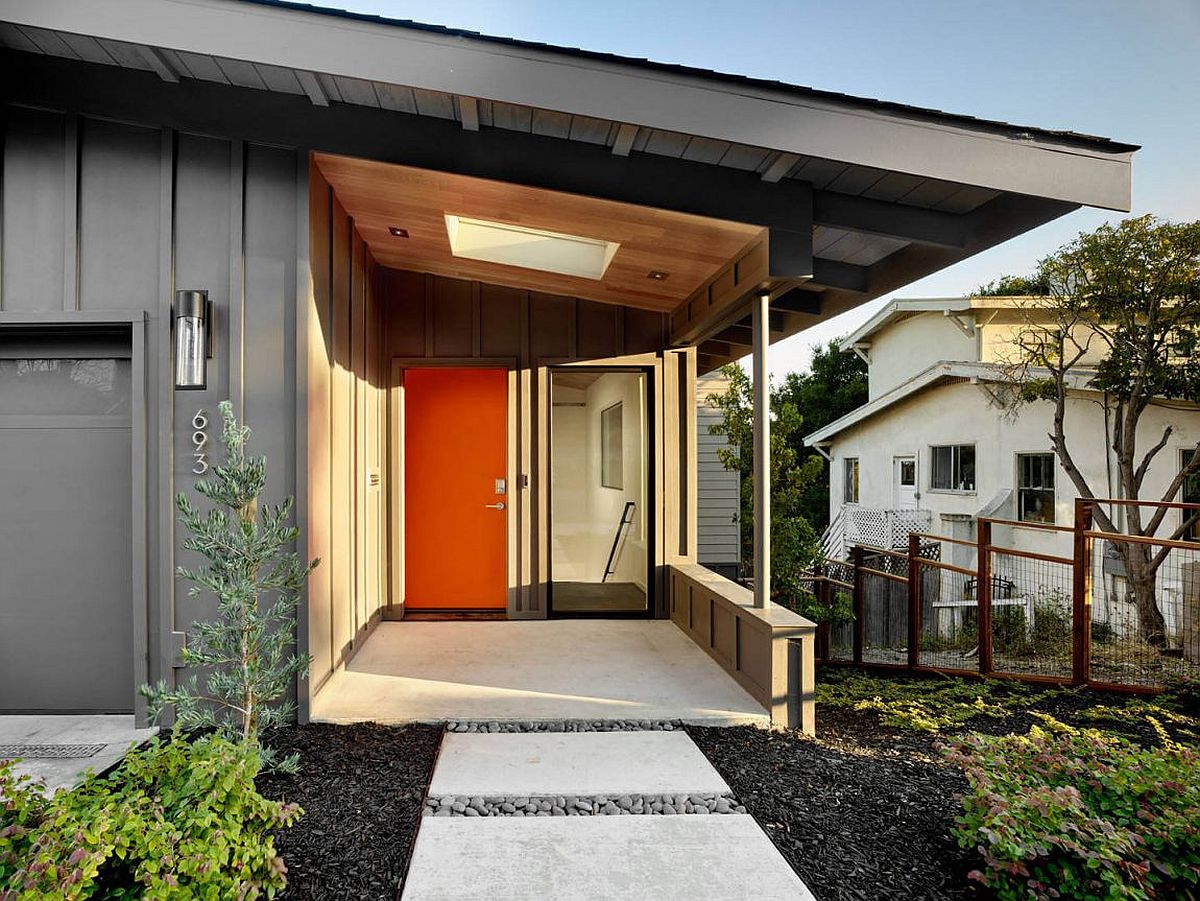 The street façade of the home reveals little as its gray exterior promises complete privacy. A vibrant door in orange enlivens the entrance and as you step in you will notice that the home opens up towards the rear garden with a sweeping and cheerful interior. Connected with the yard using stackable folding doors the living area, kitchen and dining sparkle with marble radiance and refined aesthetics. Adding to this glint are additions like the Moooi Random Light that steals the show in the living room and the space-conscious dining table that is an extension of the kitchen island.
With relaxing contemporary bedrooms and spa-styled bathrooms, it is white and gray that define the color palette inside this exquisite Californian home. A vegetable garden and smart home workspaces complete a transformation that is both innovative and enduring.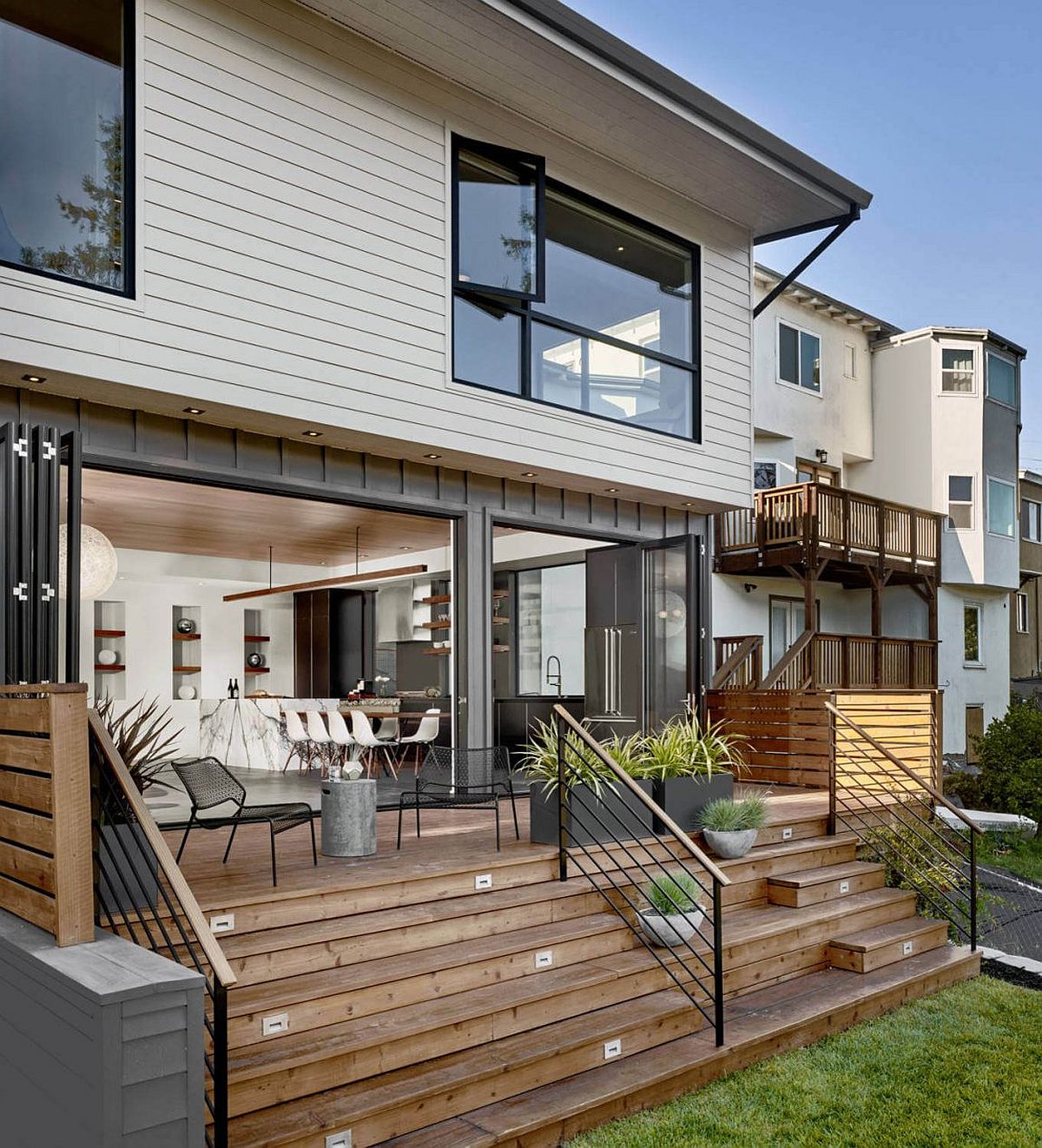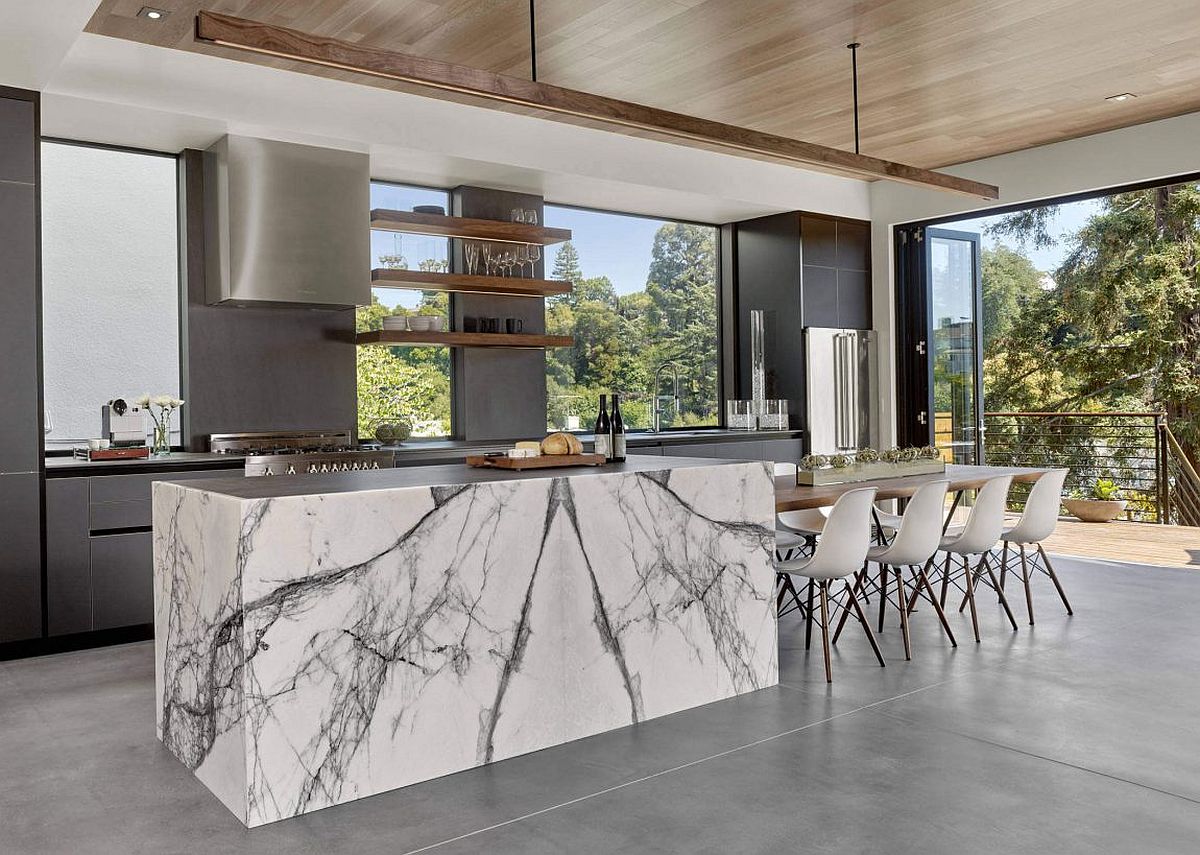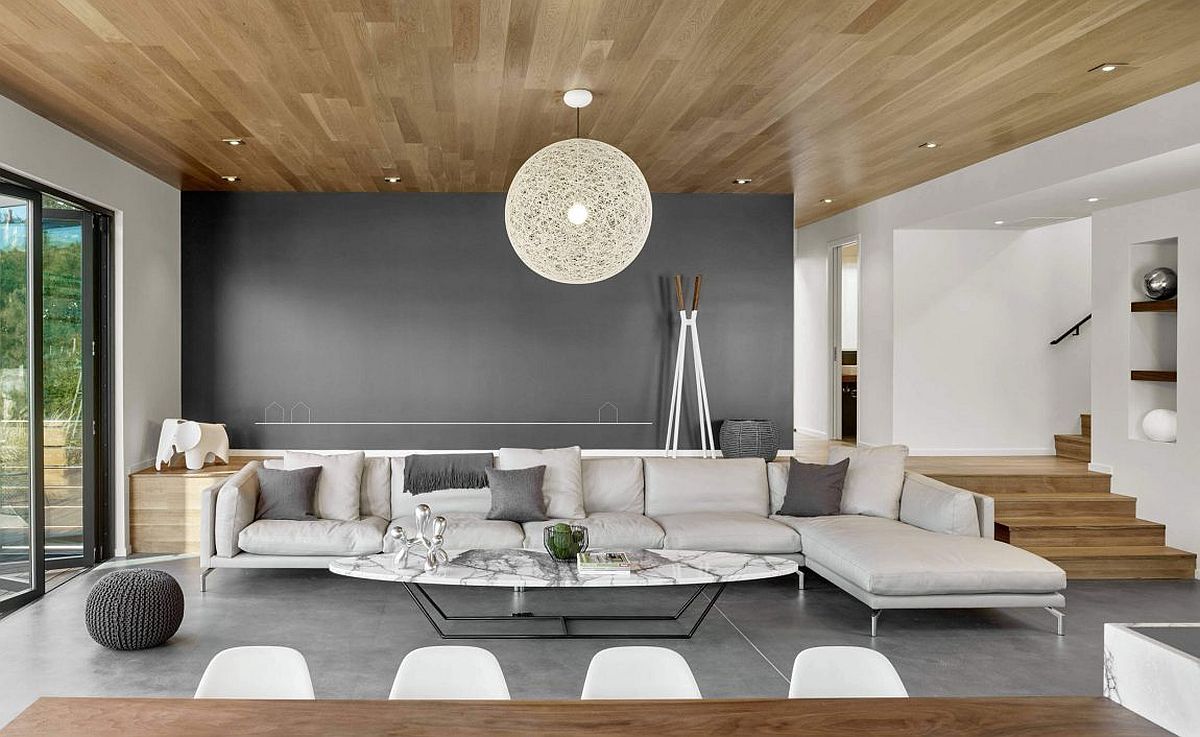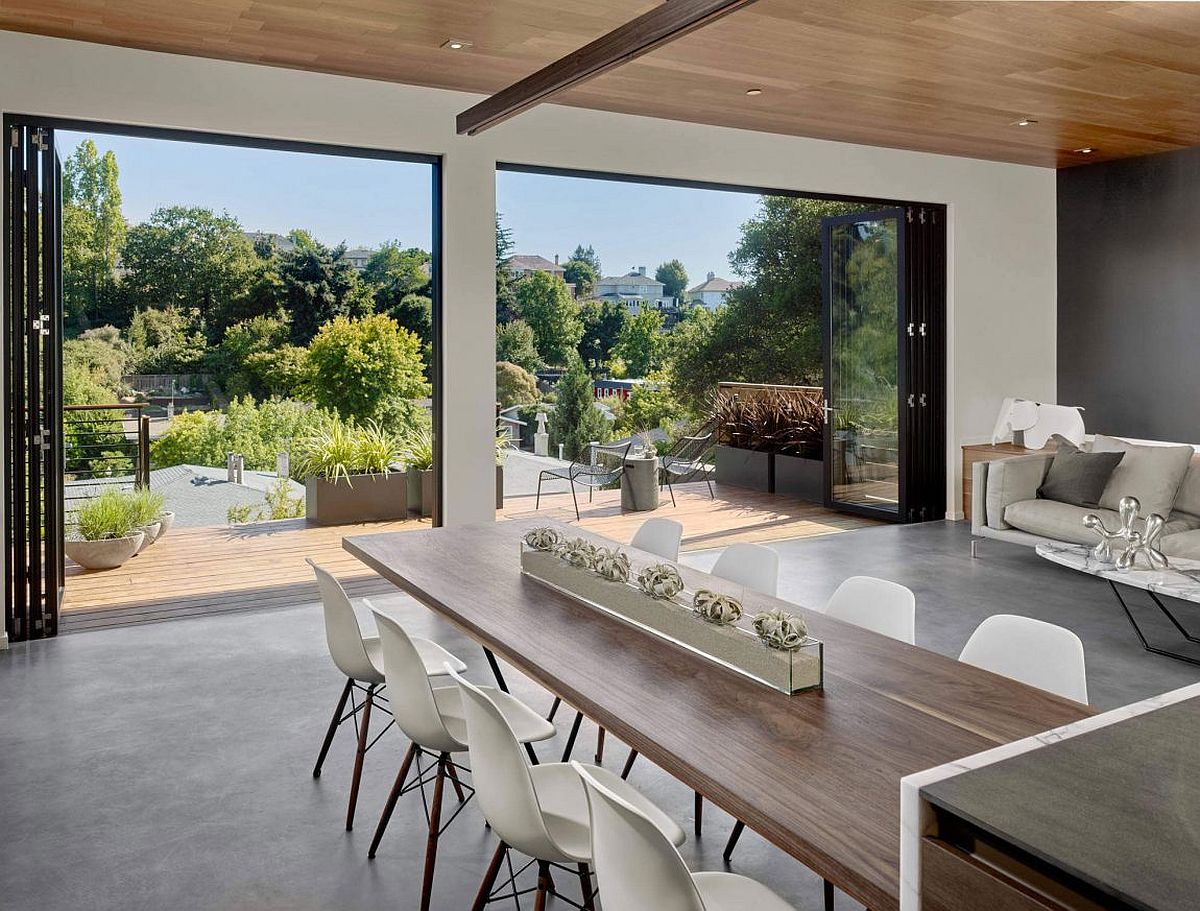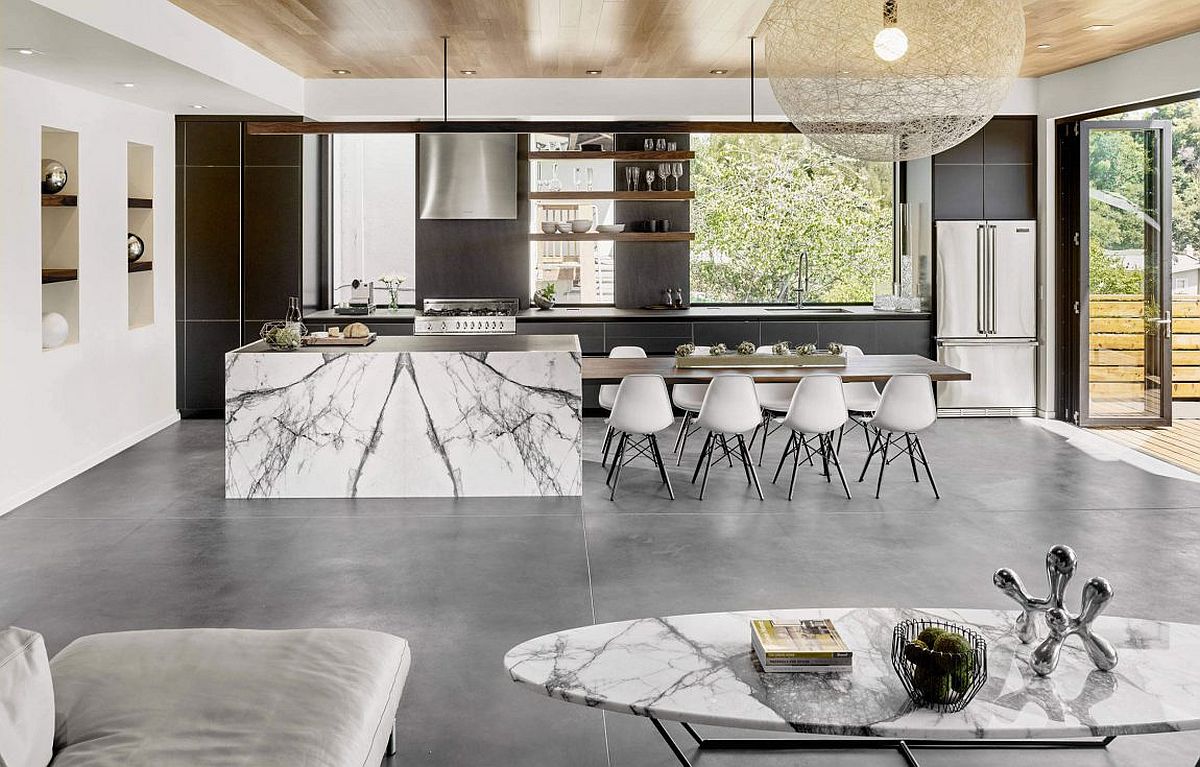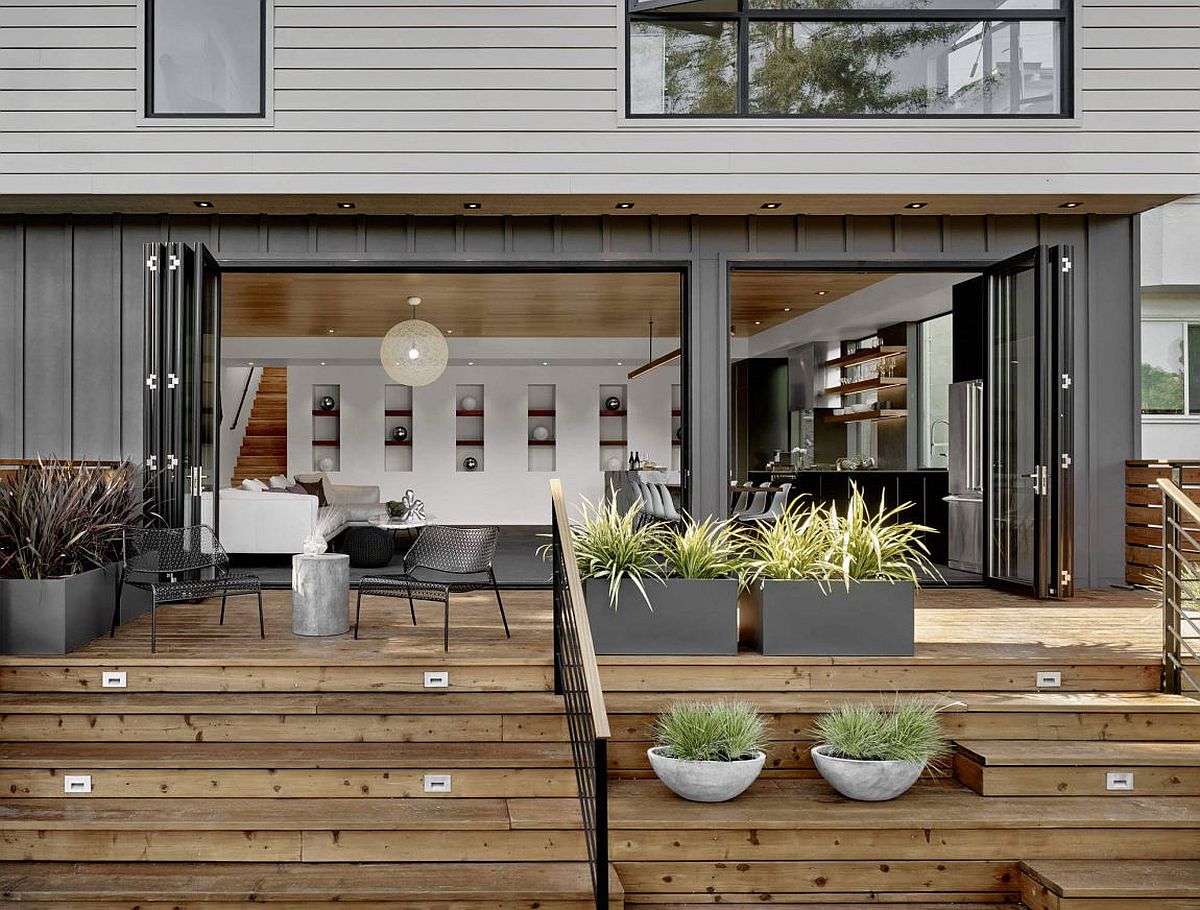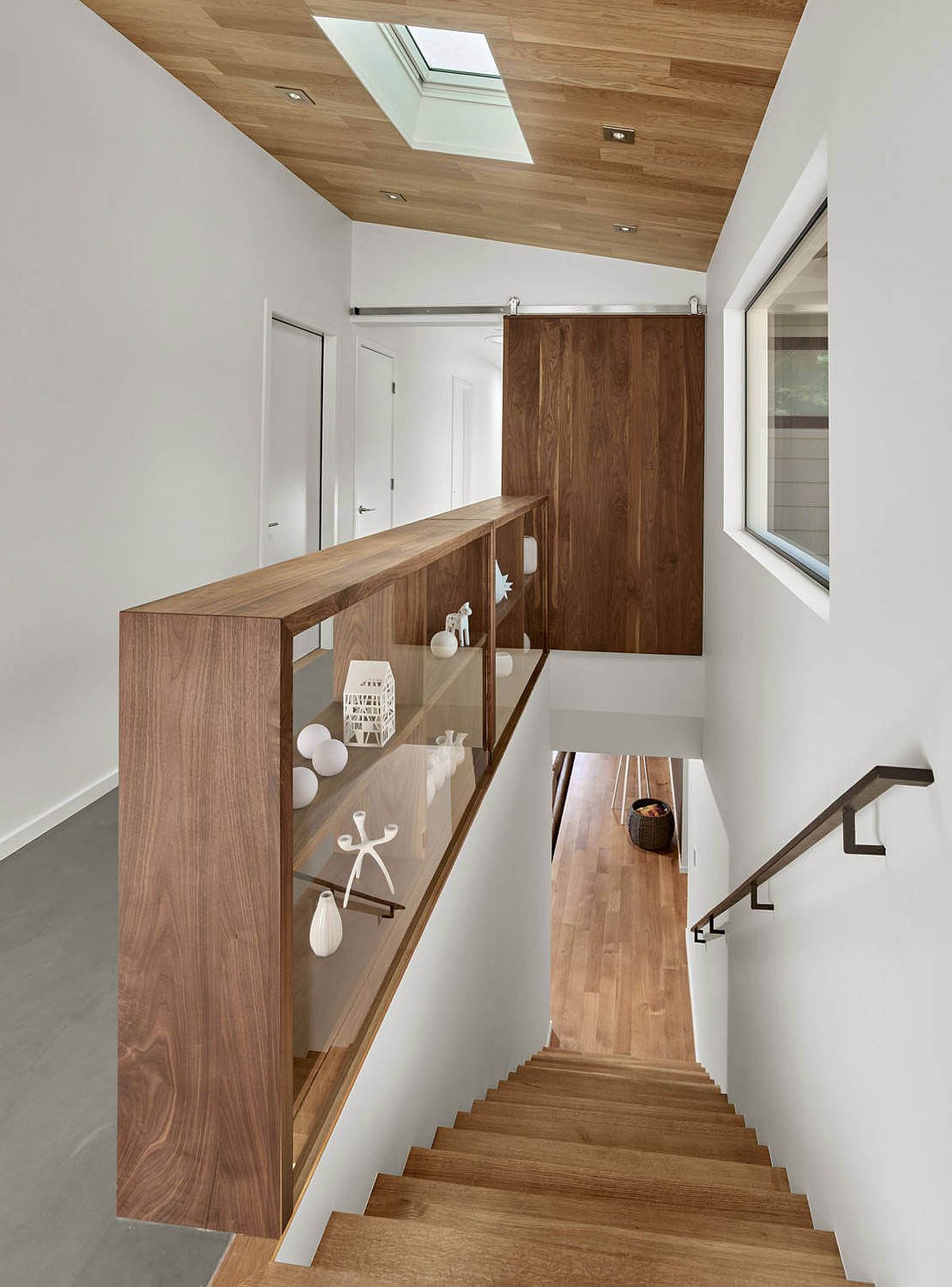 Once destined for a 3-story McMansion of the faux-Medeterianian persuasion, the challenging steep down-sloped lot was sold in 2008 and came upon by Katherine and John in 2014, who were upsizing from their Oakland loft to make room for their growing family. Unsure of where to start, they turned to friends who recommended Knock Architecture and Design…