Nestled in one of the more affluent neighborhoods of South Beach, Florida and overlooking the beach and the ocean, this fabulous penthouse designed by Enrique Norten wows you with both its luxurious design and the amazing view on offer. Sitting on the 9th and 10th floors of an oceanfront building, the two-story penthouse epitomizes the glitz, glam and affluence of life in Miami, as its expansive interior, rooftop deck and infinity pool offer a hangout that is simply irresistible. A living area with floor-to-ceiling glass windows on three sides not only offers unabated ocean views, but also a charming glimpse of the bustling city skyline in the opposite direction.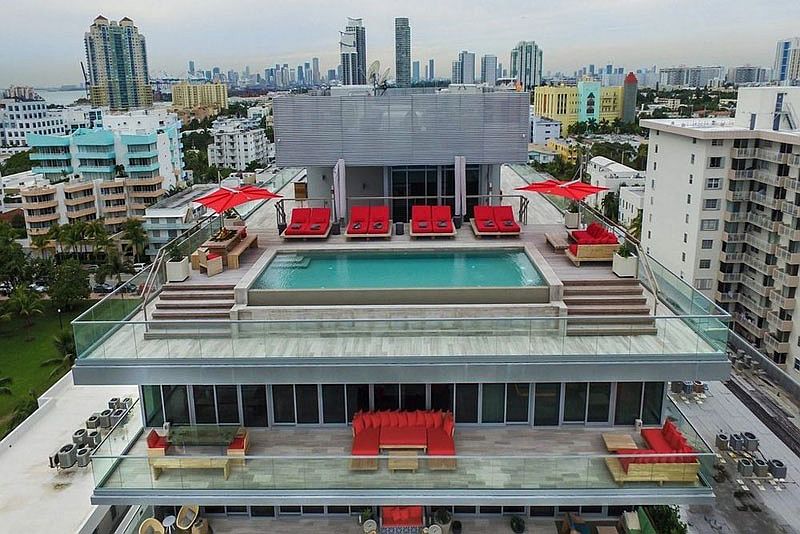 Undoubtedly, the real showstopper of the house is the top level rooftop terrace that features a 36-foot-long infinity pool along with a comfy and spacious hangout, a barbecue area and an outdoor dining space. The ocean is literally a stone's throw away from this ravishing terrace, even as the living area below also features a more modest balcony with equally impressive views. The open plan living area with a kitchen and dining space promises the very best in terms of luxury, as the homeowners invested $6 million recently to give the interior a world-class upgrade.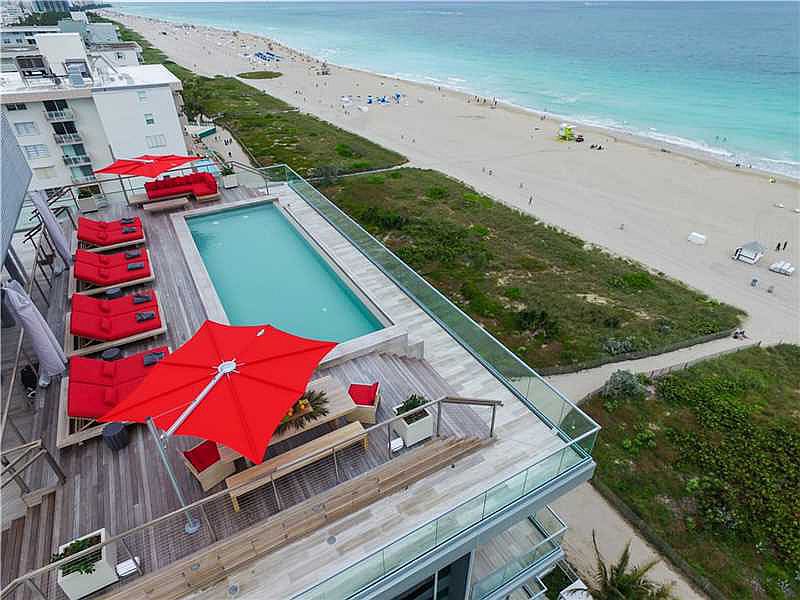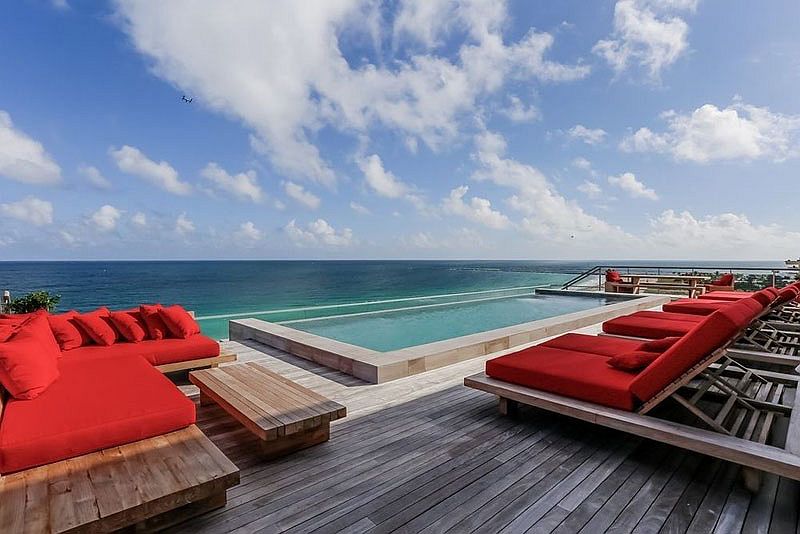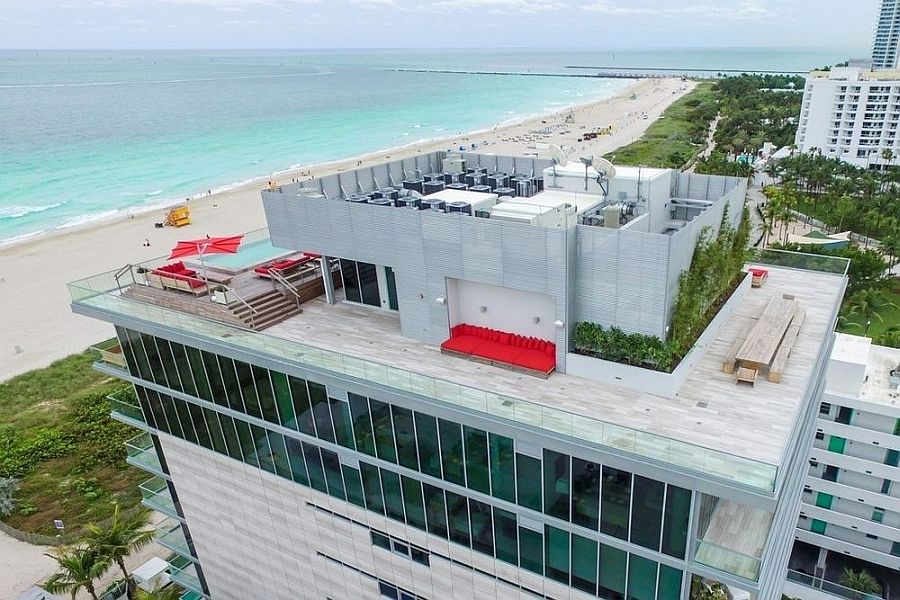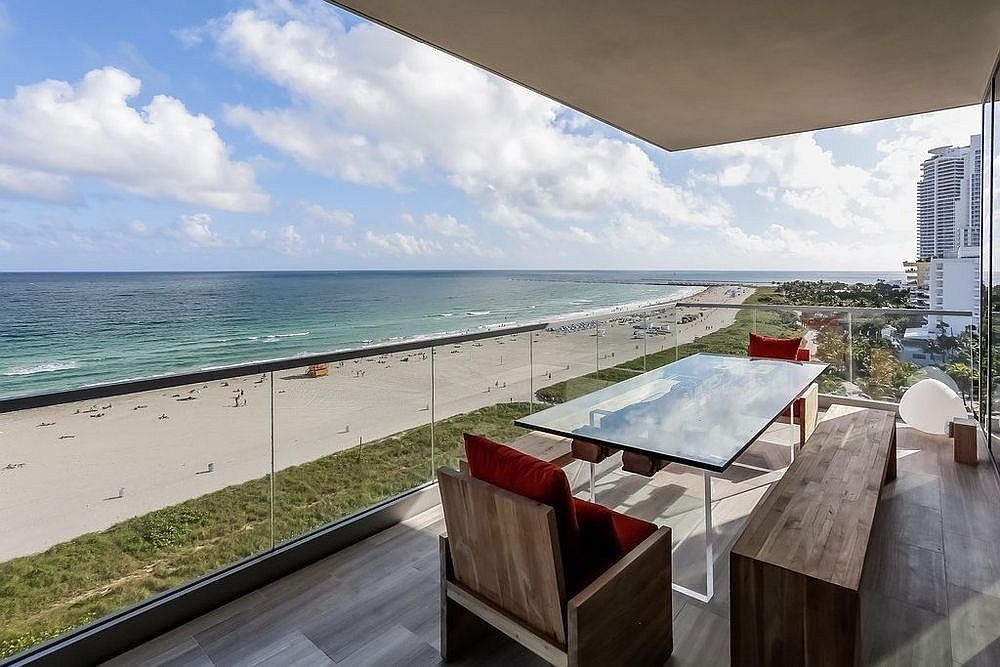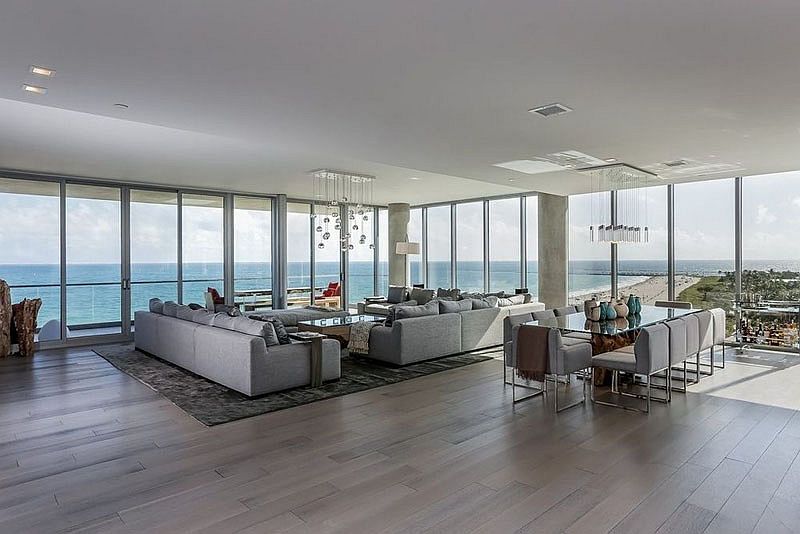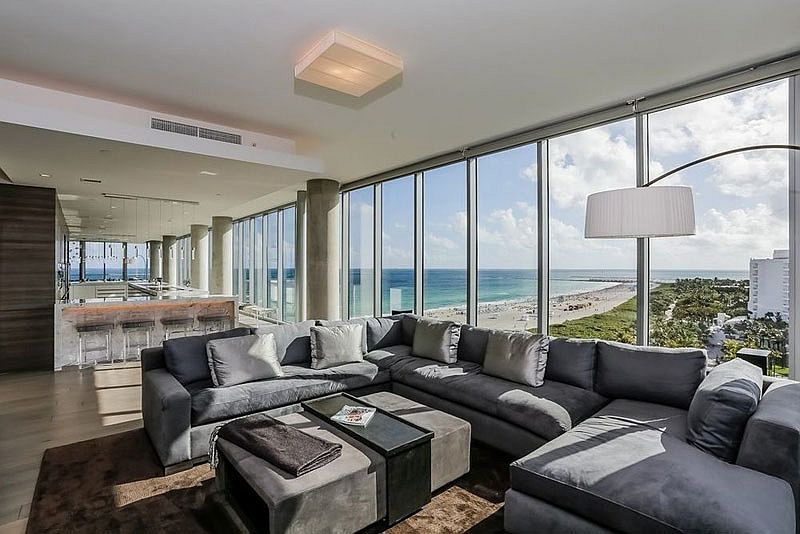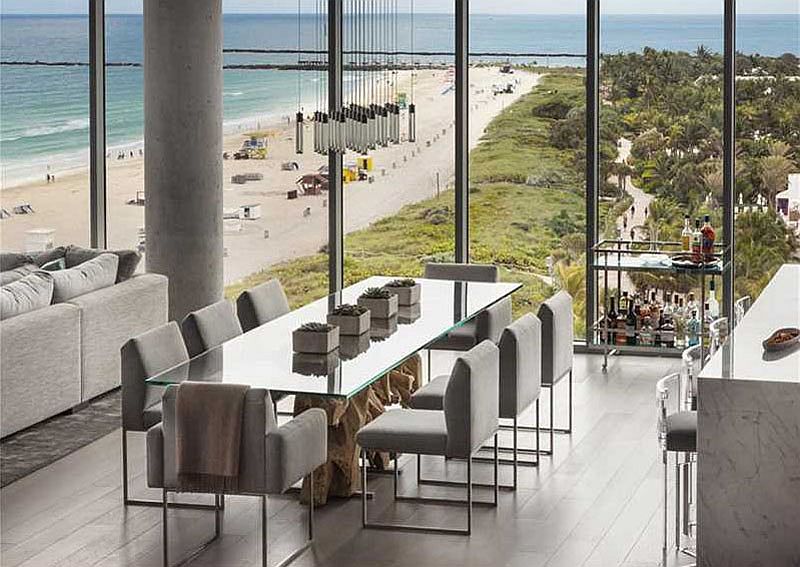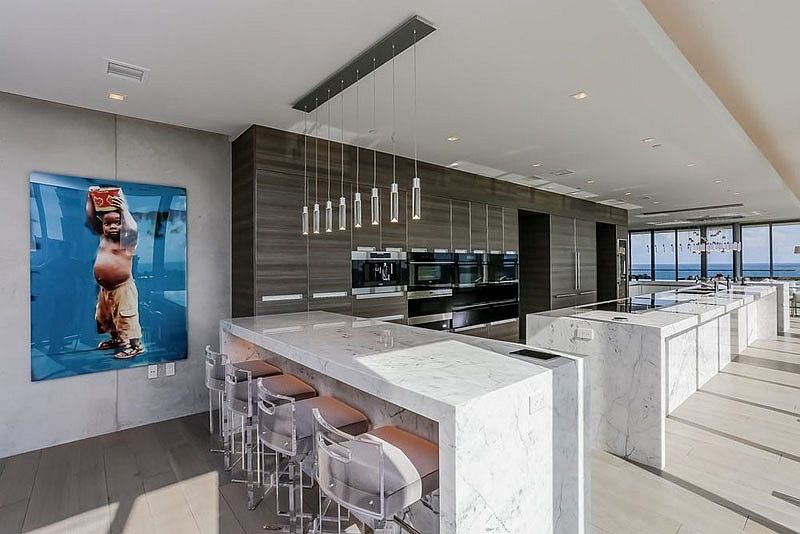 Complete with four cozy bedrooms, five full bathrooms and two half baths, this is a Miami penthouse that leaves no stone unturned as it drapes you in unabated extravagance. And currently up for grabs, it could be yours in case you have $53 million to spare!