Luxury and beach style rolled into one – the Beach Bungalow in Galveston, Texas offers the best of both worlds without ever trying too hard. Designed by Mark Ashby Design, the spacious multi-level family home in Texas embraces a look that combines modernity, comfort and beach style seamlessly. You can see a certain 'Texan' charm inside the house even while a neutral color palette anchored in gray, white and pops of light blue welcomes you gleefully. The street façade of the residence feels a touch more classic in its appeal while the entry room has a shabby chic theme mixed with modern coastal touches.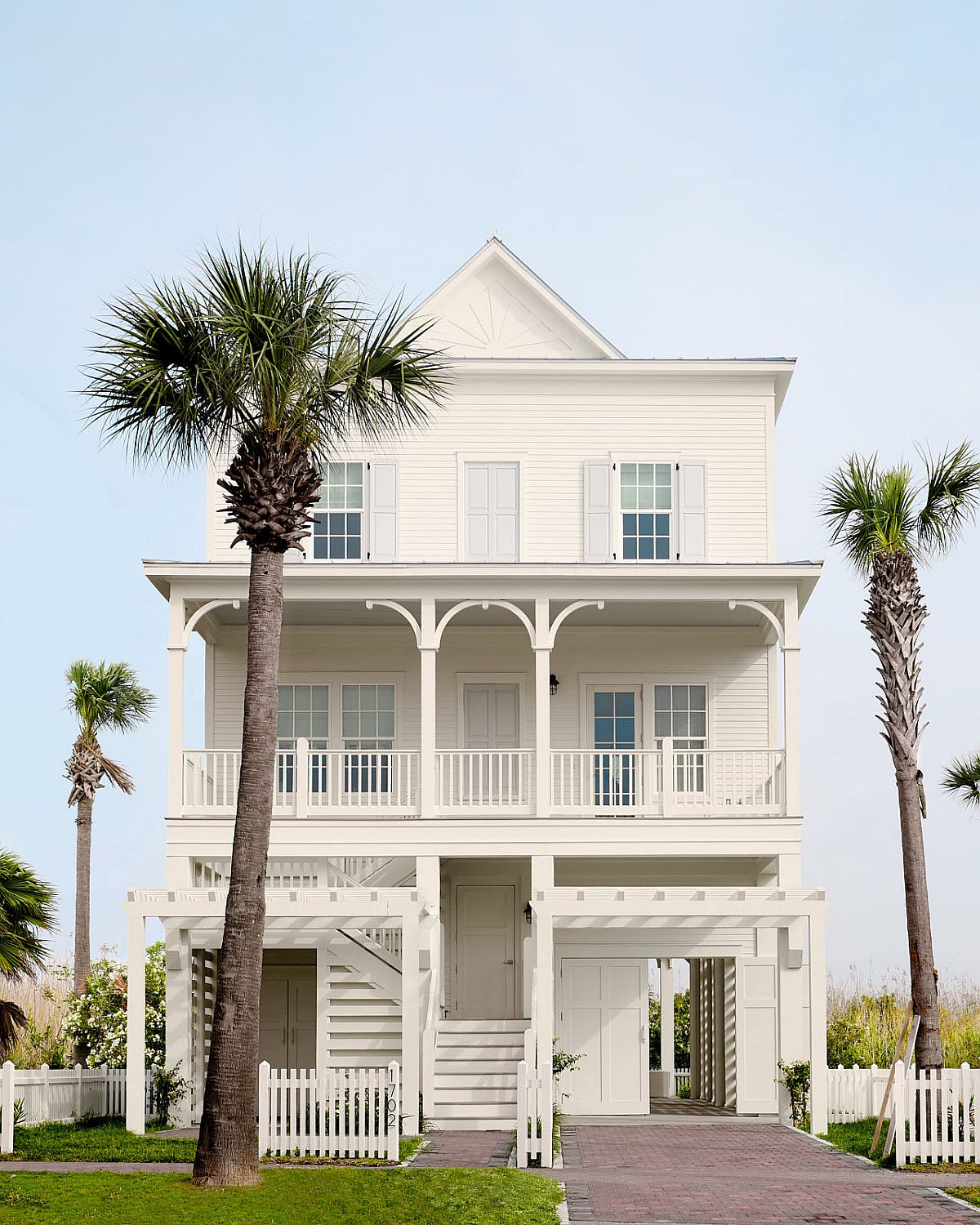 In the living room it is shiplap to selected walls and wallpaper that add more textural contrast to the setting even as the exposed wooden ceiling beams make visual impact. Flooring of the kitchen, dining area and living room in wood creates visual continuity while large windows illuminate every corner of the open plan living. The aesthetic of the home is unassuming, charming and cheerful and one room flows into the next while being draped in a color scheme that lets even the smallest accent color shine through.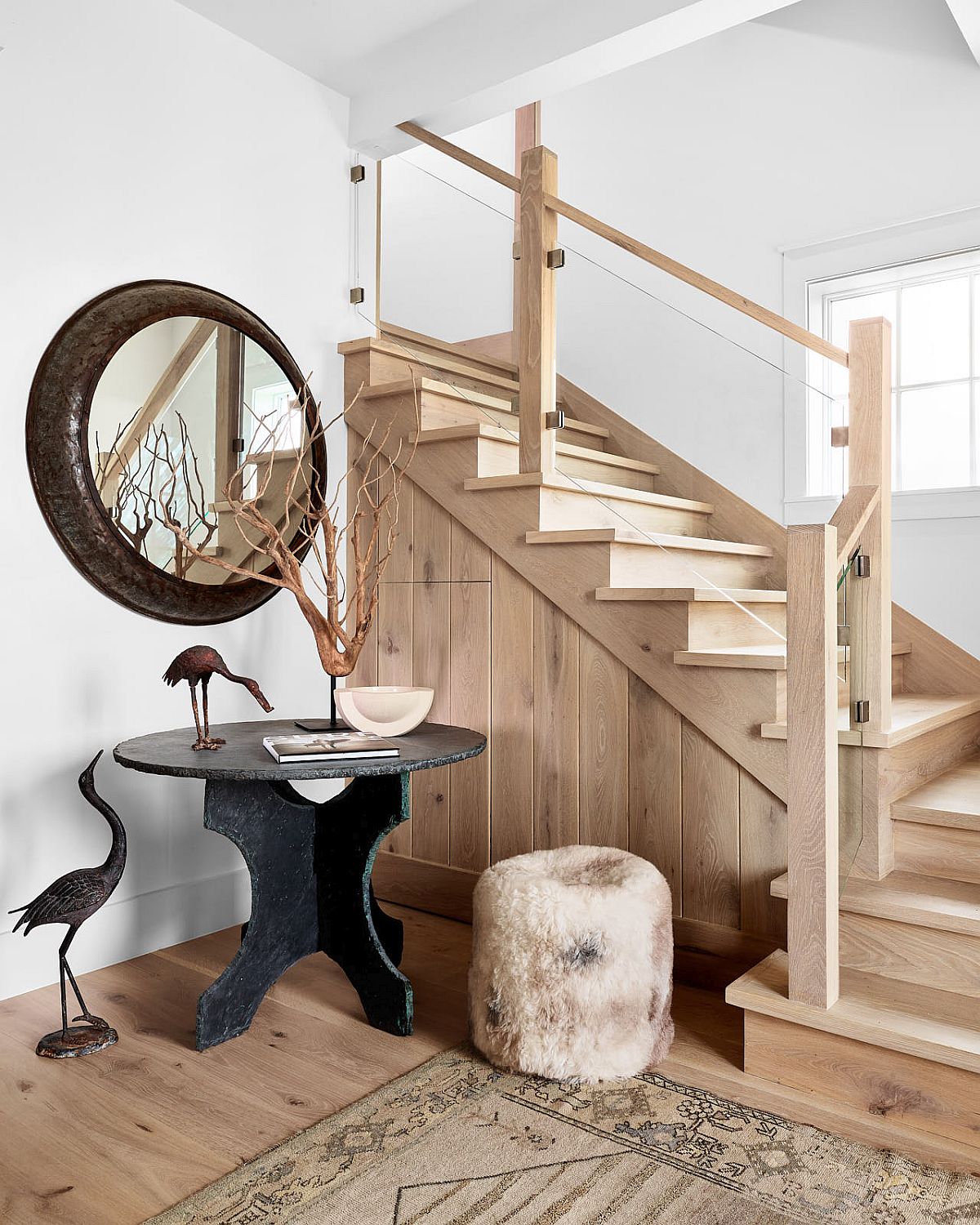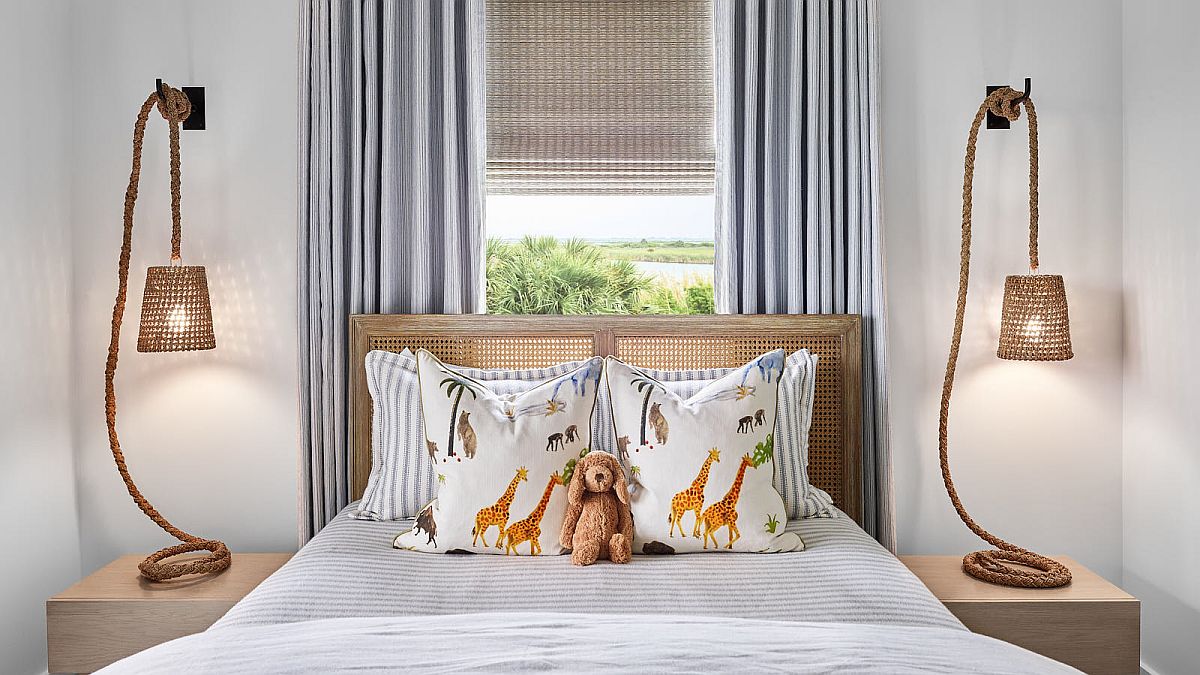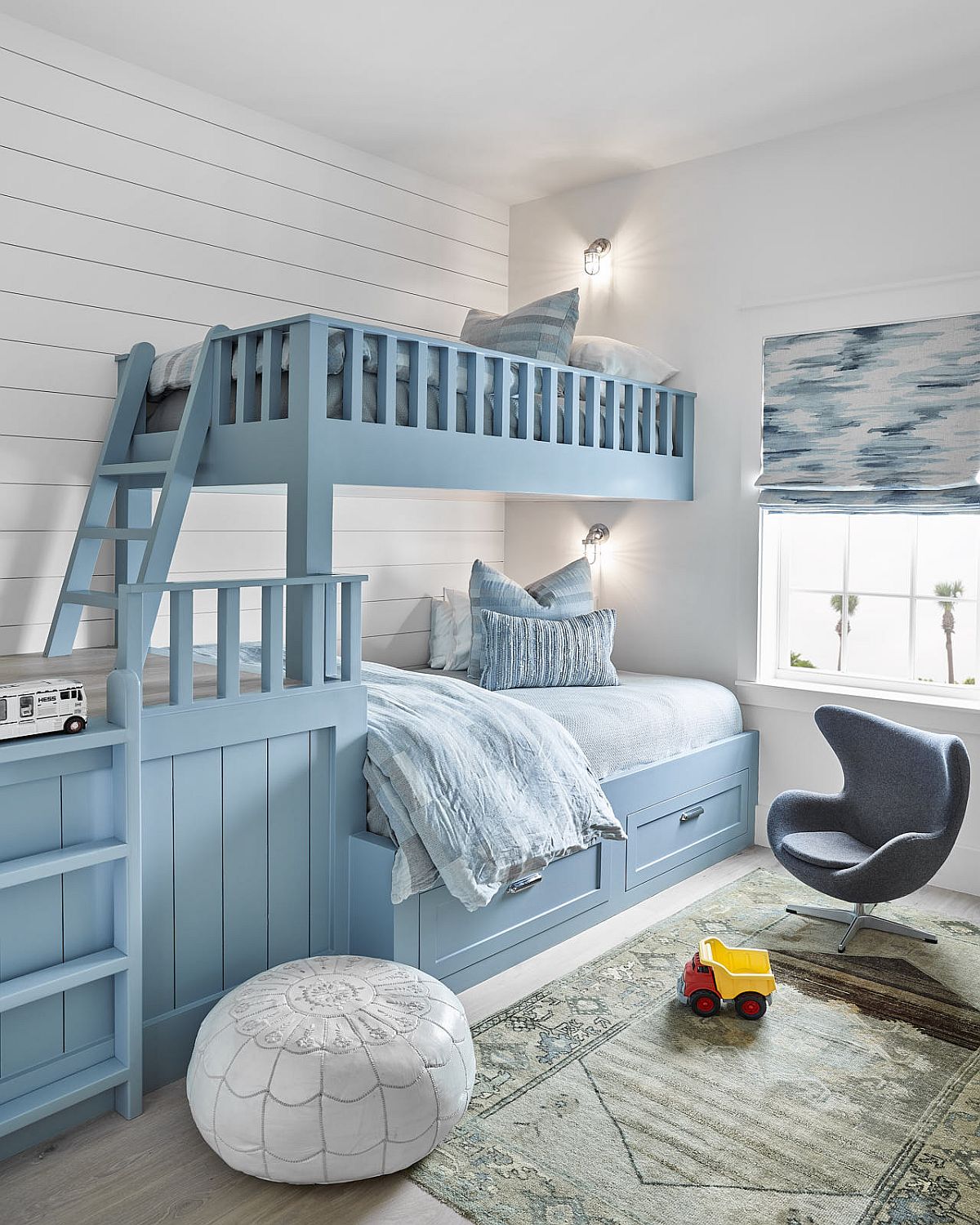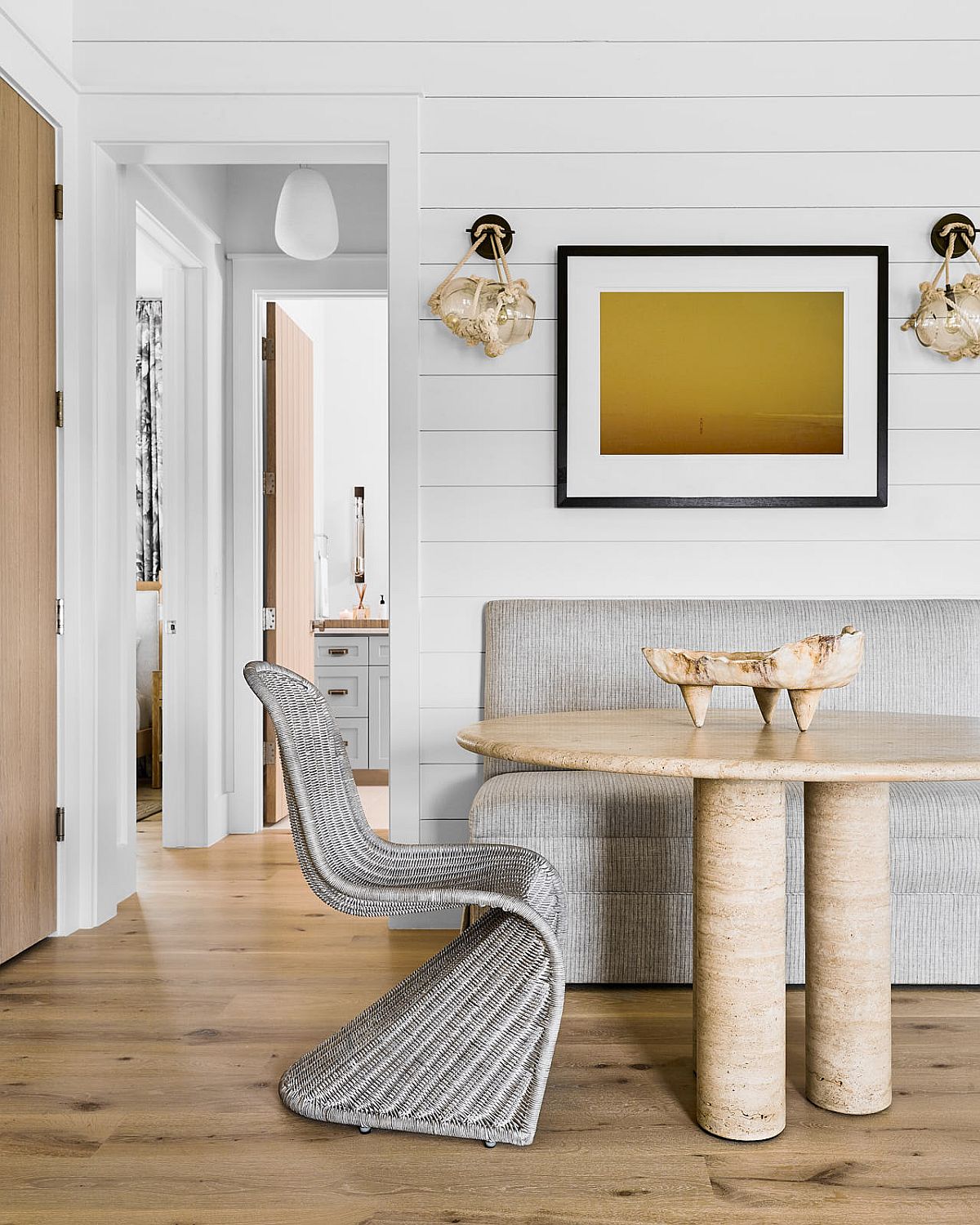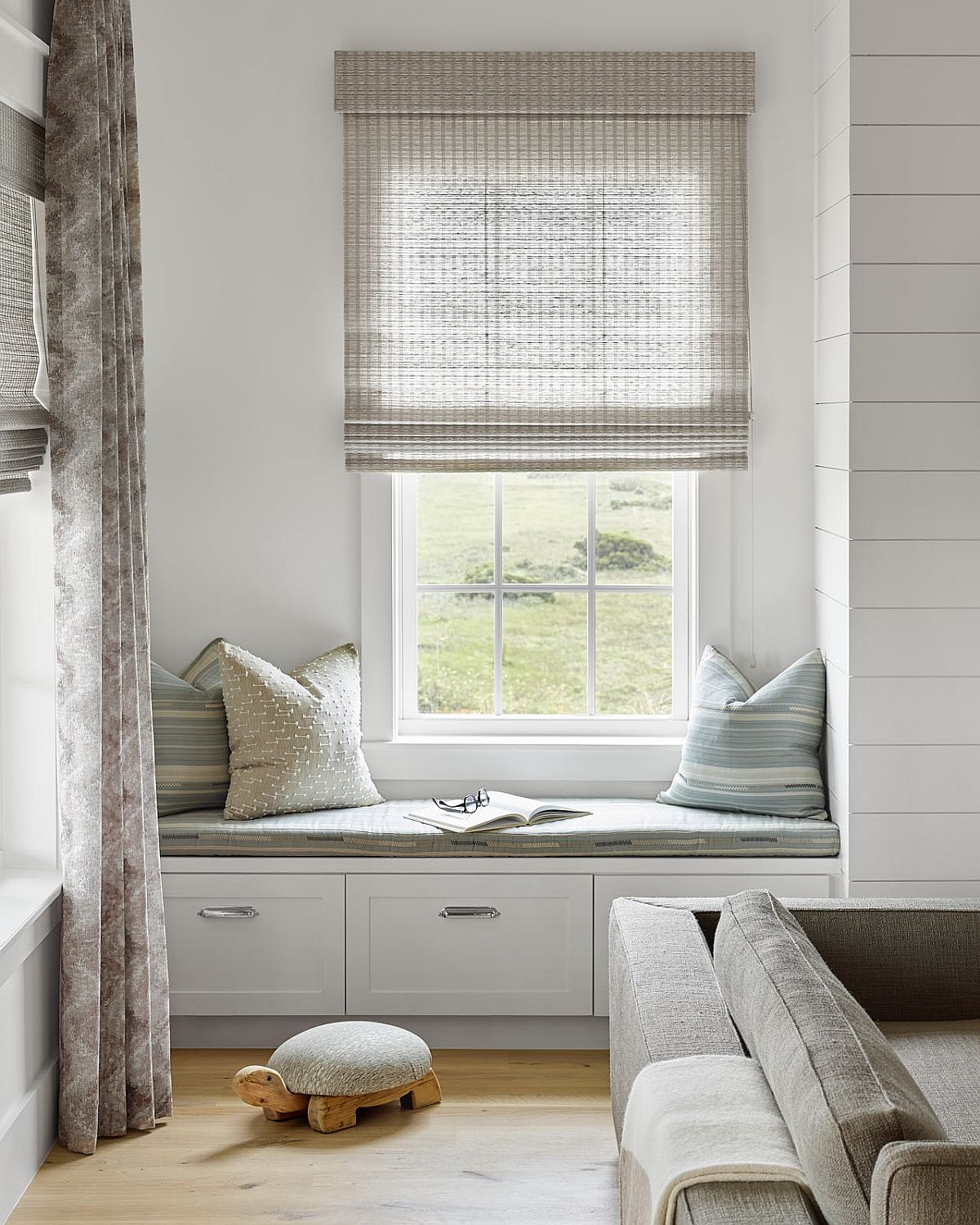 Décor in various rooms of the house embrace coastal chic style and you find natural elements all around. With bunk beds in blue in the kids' bedroom and marble finishes in the bathroom, you have a contemporary home that is both dashing and delightful!