It is one thing renovating a home with a heritage street façade and a completely different challenge when you need to intertwine the modern with the 'historic' and timeless to create a fabulous gathering space for an entire village. Nestled in the quiet province of Limburg in Southern Netherlands, the St. Gerlach Pavilion and Manor Farm form a part of complex that contains a luxury hotel, spa, restaurant and a church. The large area originally comprised of three different structures – a Château built in 1661, St. Gerlachus Church that dates back to 1727 and of course the Manor Farm. Mecanoo Architects were brought in to design a modern pavilion that brought modernity to this celebrated setting.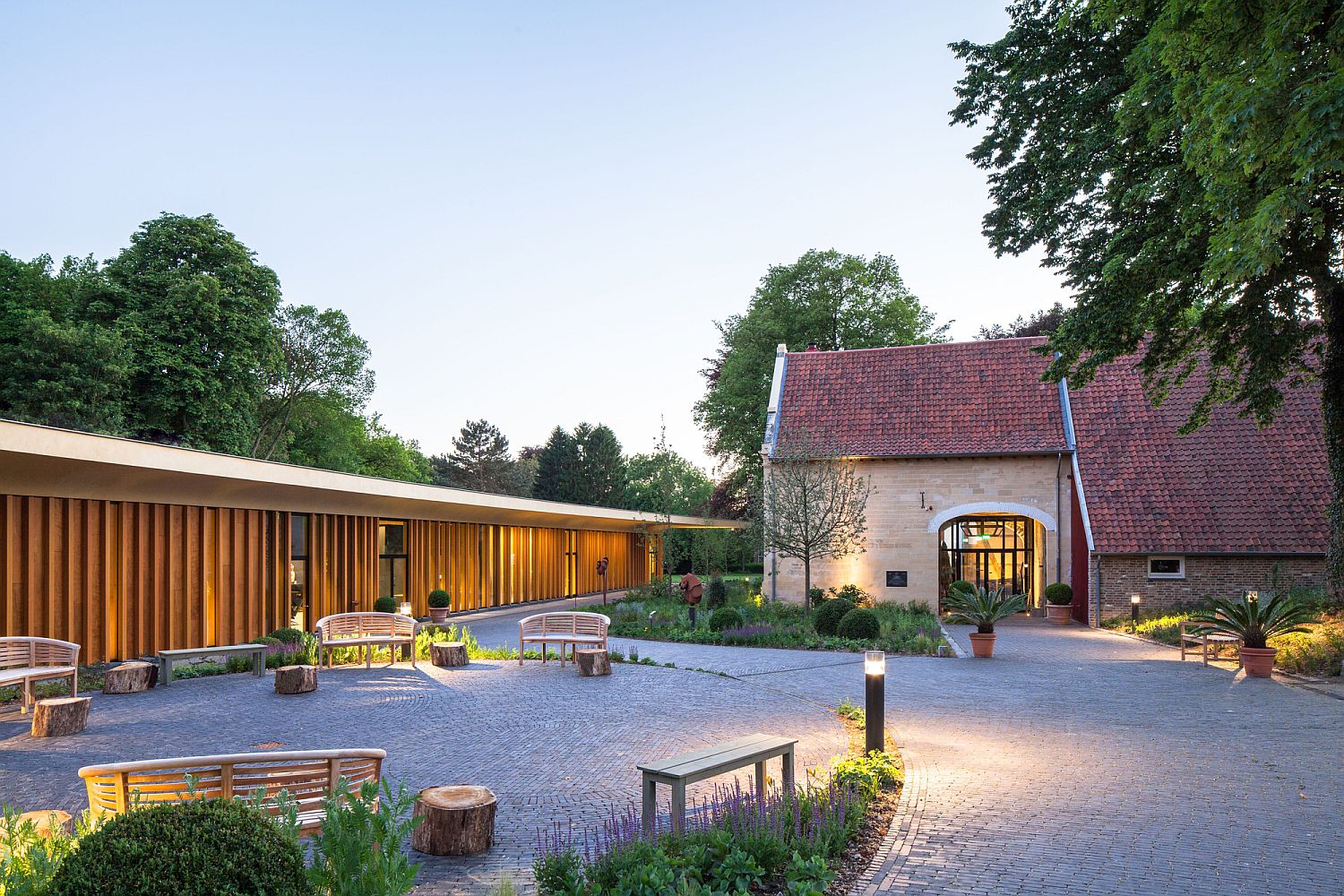 The new pavilion seems to blend in with its more classic surroundings in an effortless fashion despite its distinctly modern form and curvy silhouette. A large overhang around the pavilion offers ample natural shade even while creating a seamless transition between the three meeting rooms and the outdoors. Locally sourced natural materials ensure the structure blends in with the scenery outside even while giving those from the village of Houthem a great place for meetings, functions and general gathering.
RELATED: Historic Victorian Vader House: Contemporary Residence by Andrew Maynard Architects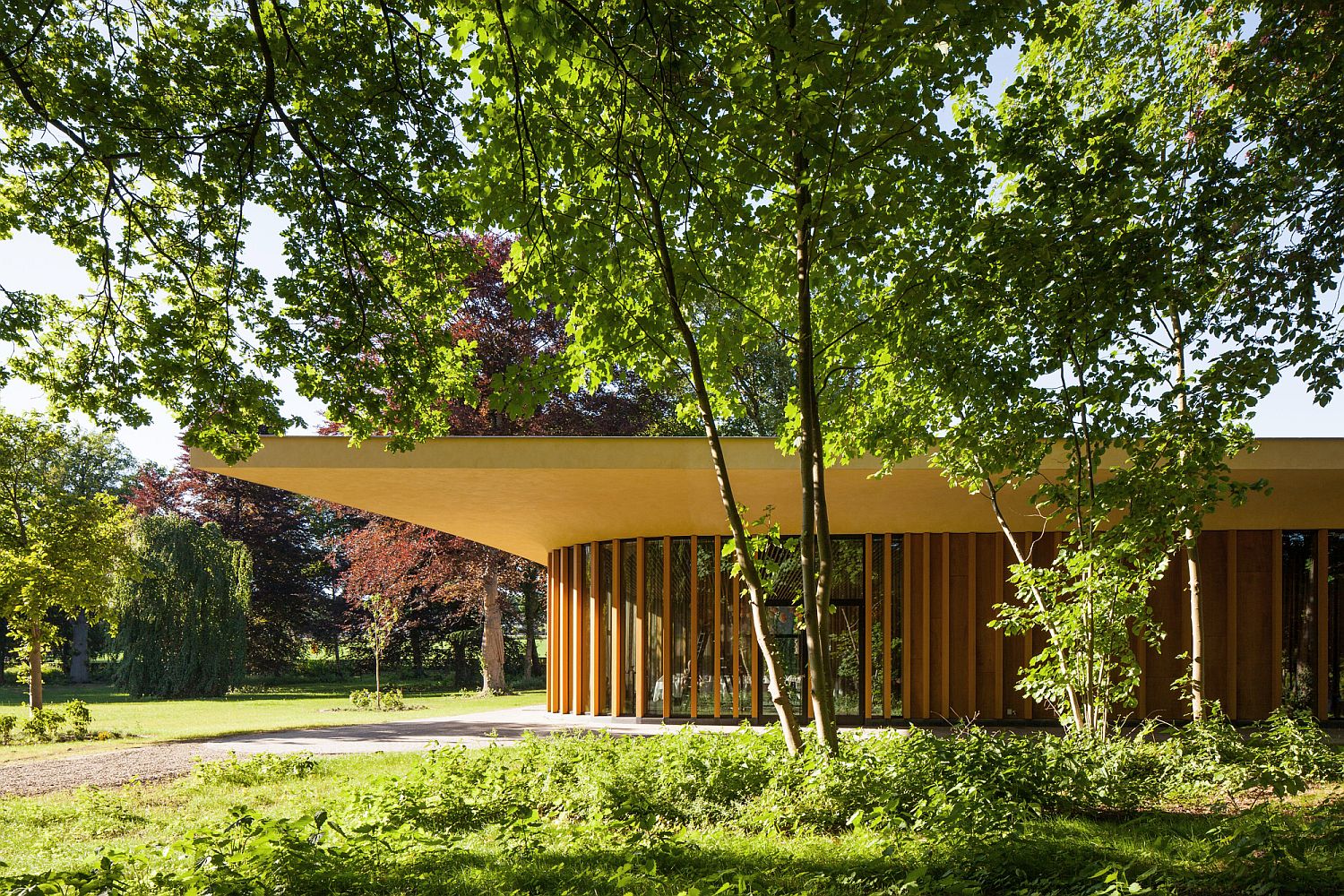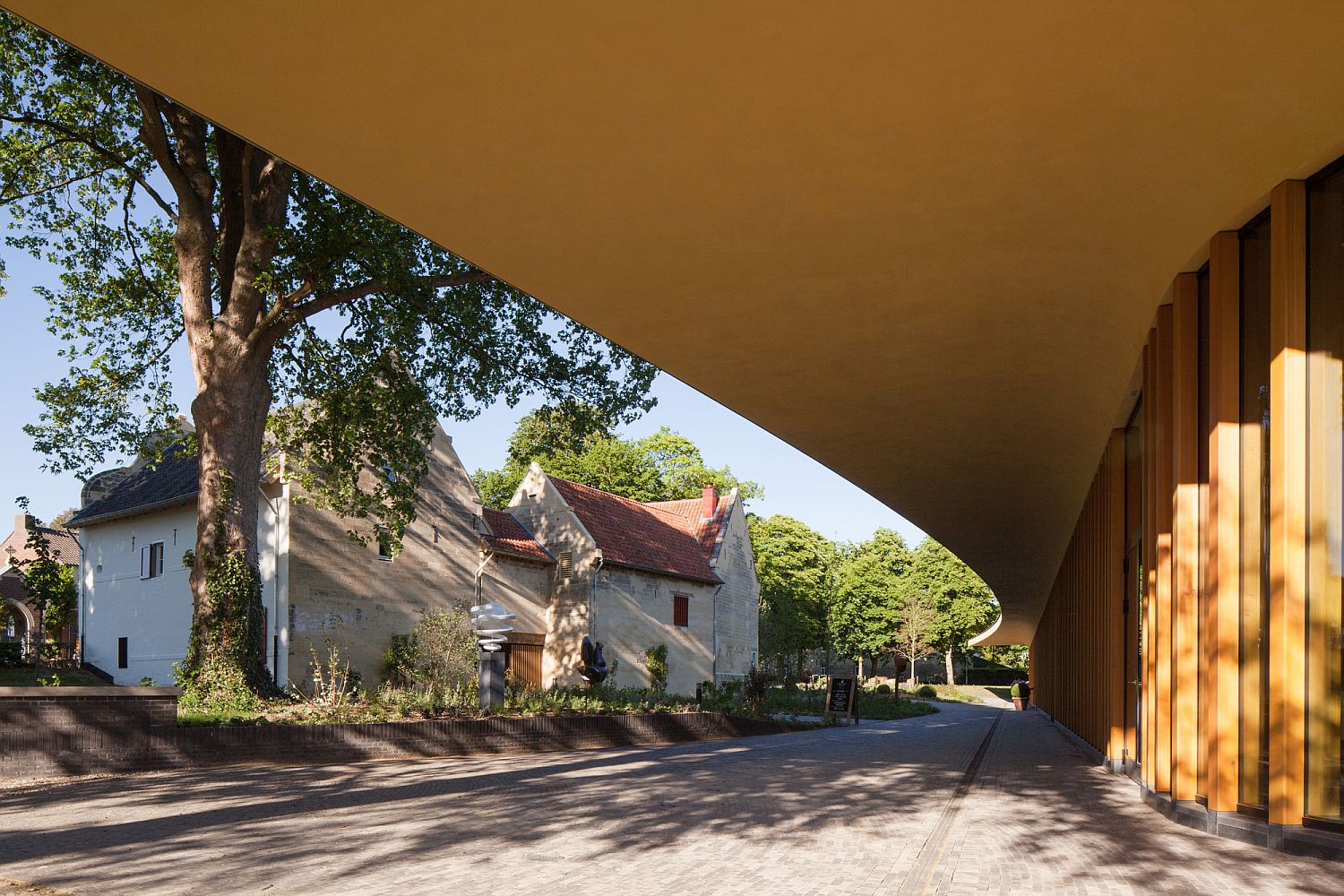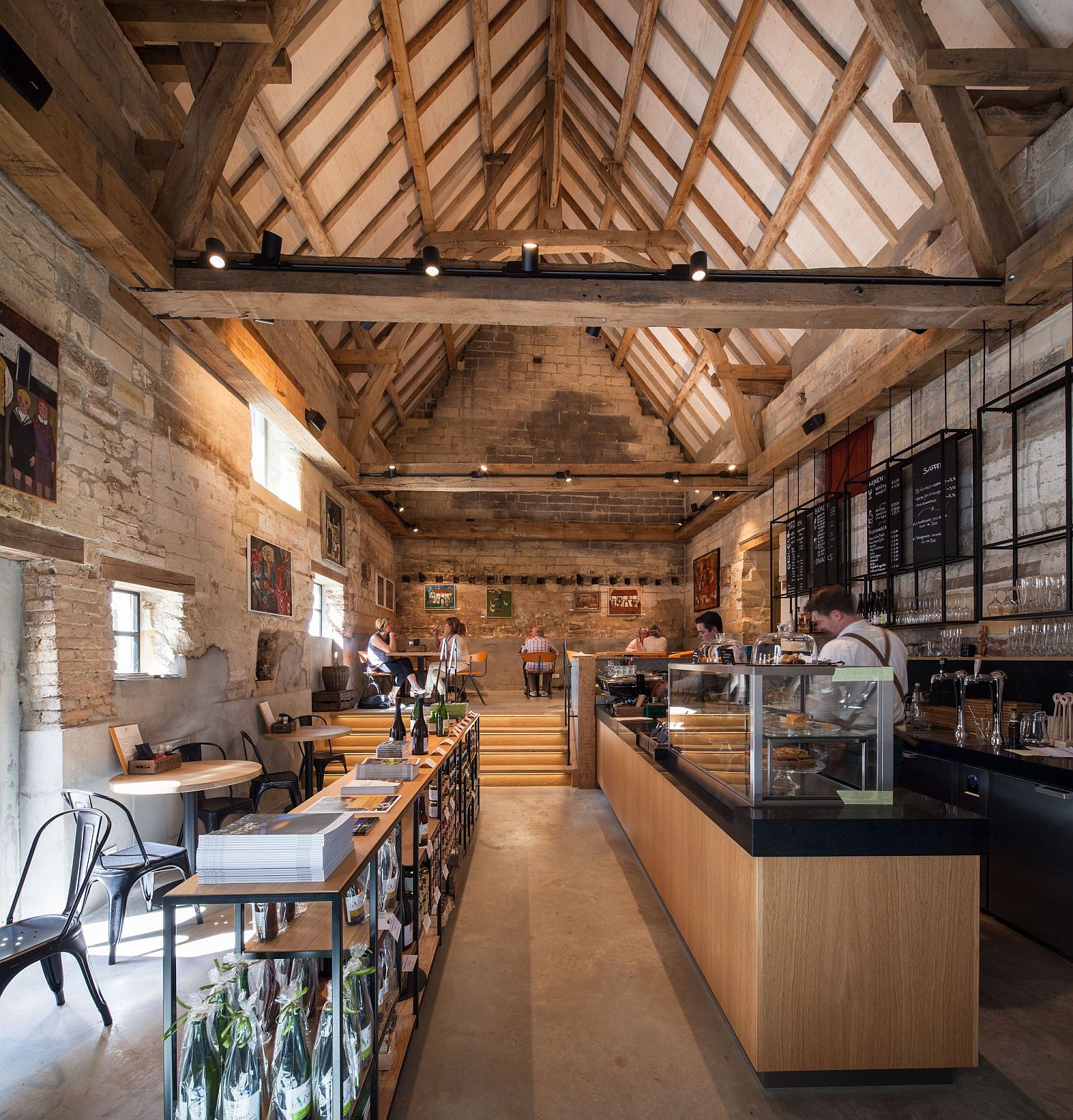 With the revitalized Manor farm offering top-notch dining experience and a luxury hotel in the vicinity, the setting for a great vacation or a gala celebration seems now complete!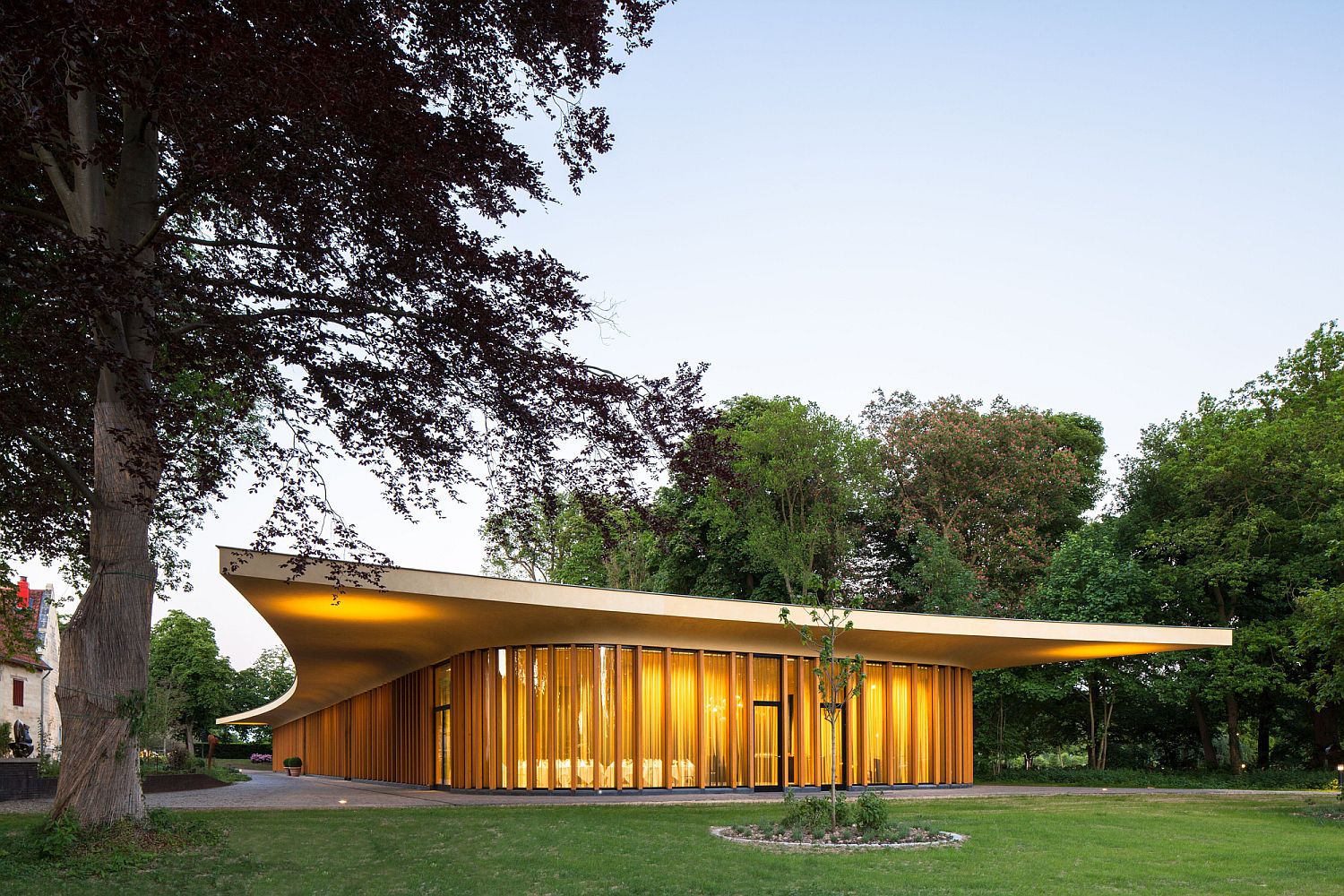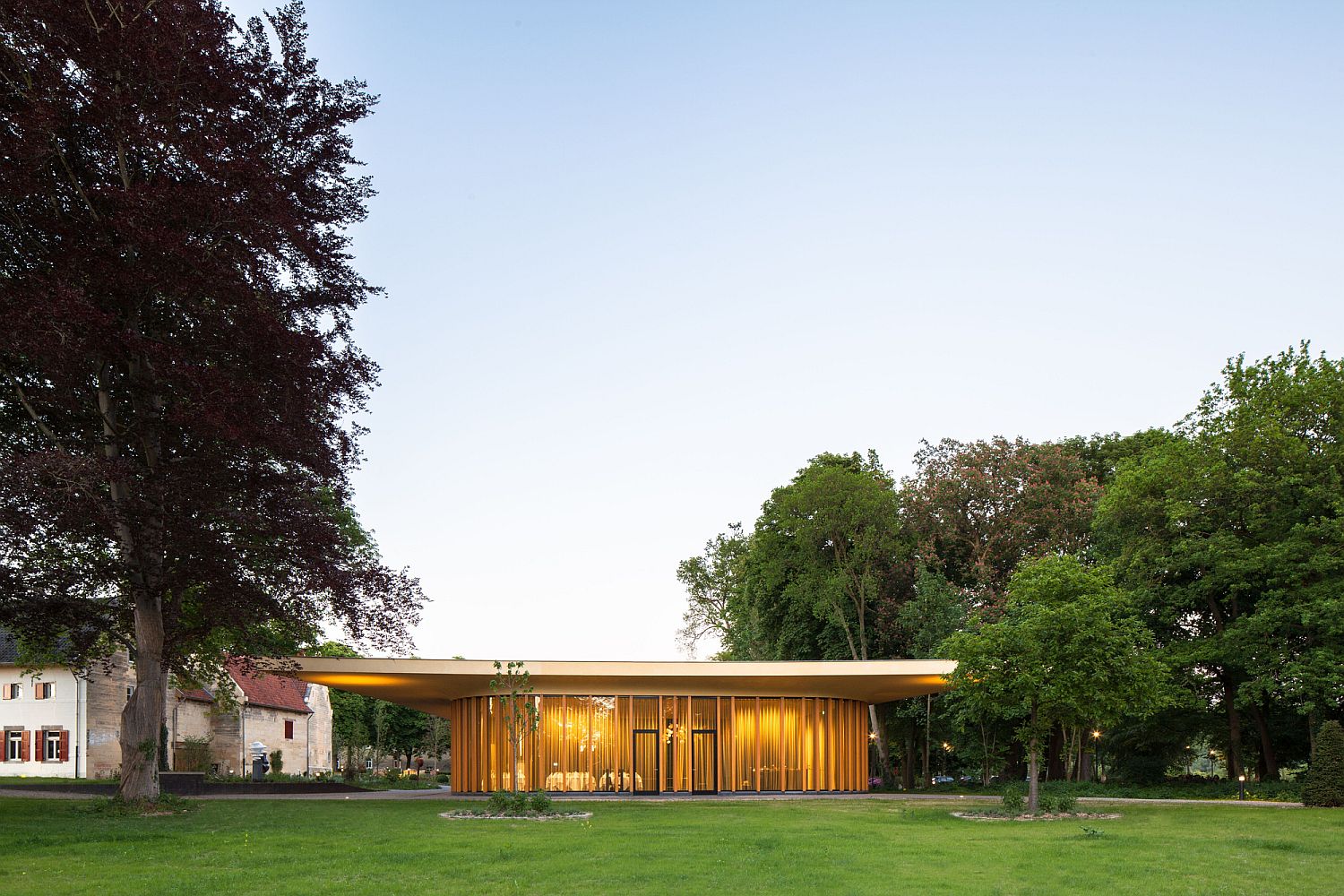 From the pavilion, guests will have views over the château, the hills, the meadow and the manor farm. The materials used are inspired by the natural surroundings of Limburg: marlstone, bluestone and oak. The three large multi-functional meeting rooms can be used separately or combined, offering a unique location for a variety of meetings and events.
RELATED: Loke Thye Kee Residences: Recapturing Historic Penang with Modern Zest