It is not every day that you come across a home that combines casual sophistication with contemporary luxury like the gorgeous Hawthorne Residence by Modis Architects and Trade Mark Interiors in Sarasota, Florida. A neighborhood where there is no shortage of extravagant homes, this modern house embraces a French West Indies style that is noticeable even from the outside. A brilliant set of tropical trees welcomes you at the entrance the textured walls of the entrance ensure that the home stands out from the pack. Move inside and you will find a living space and great room where textured walls in neutral colors and wooden ceiling beams take over. The transition I organic and yet you still sense an air of understated opulence all around.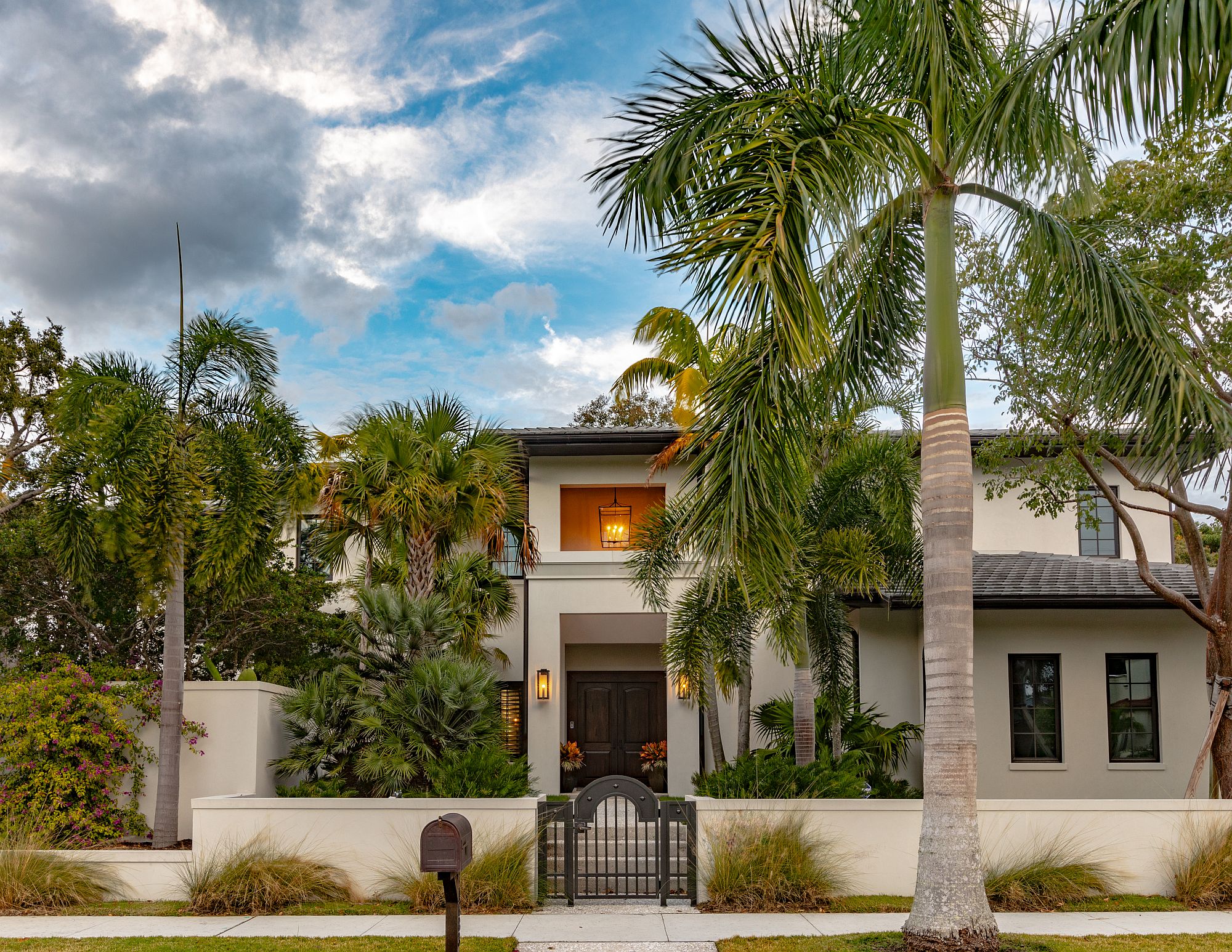 There is an inherent organic theme throughout the expansive home and you can see the beautiful blend of varying textures and finishes in a breezy fashion. A custom glass wall system connects the great room with the outdoor courtyard on one side and a large lap pool and deck on the other. This ensures a seamless integration between the interior and outdoor and a beautiful step-garden adds to the fresh ambiance. The neutral color scheme anchored in beige and wood is echoed in the kitchen, bedrooms and bathrooms as well and you have a captivating and serene home where you can relax and rejuvenate! [Photography: Justin Labadie]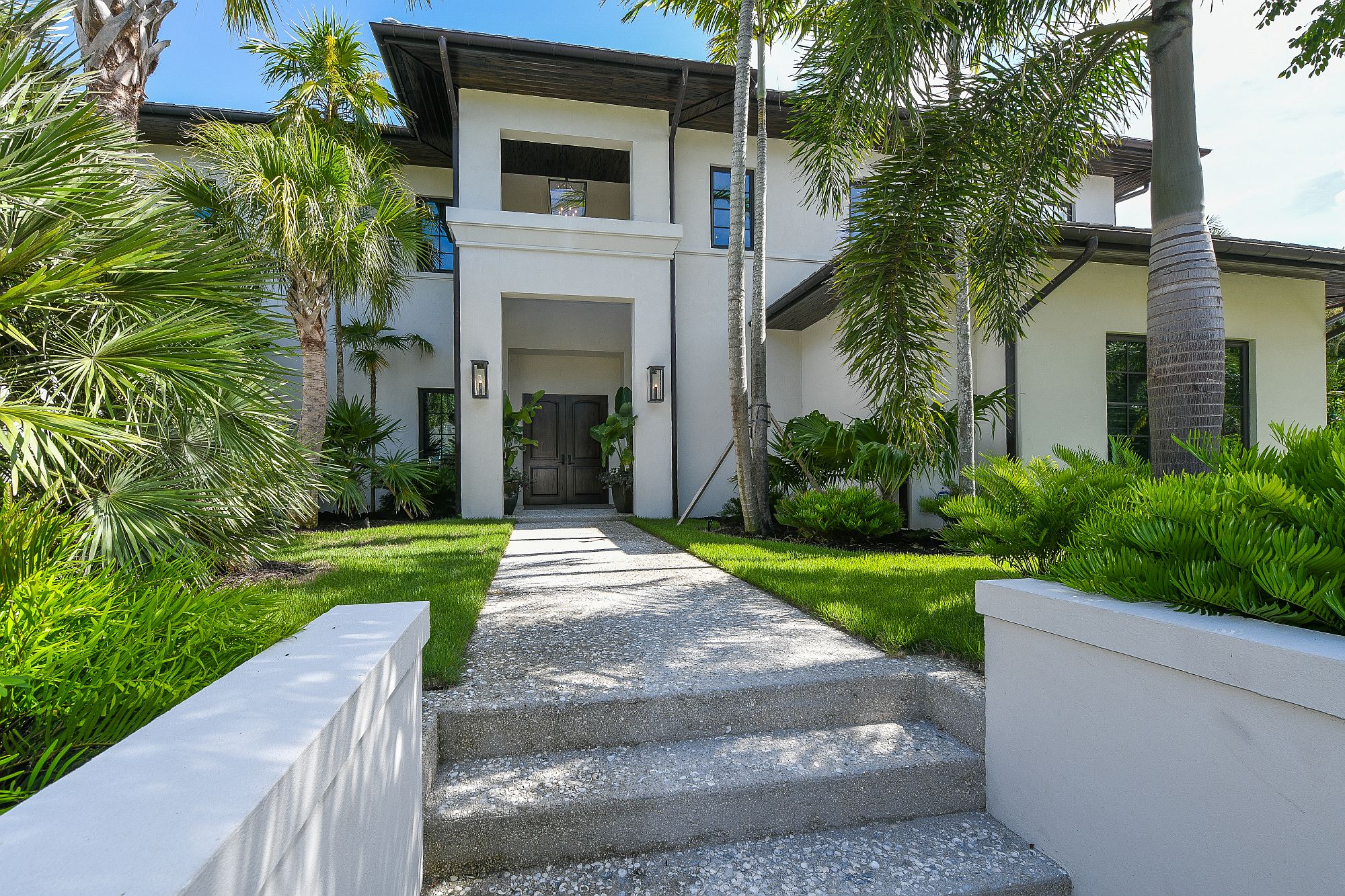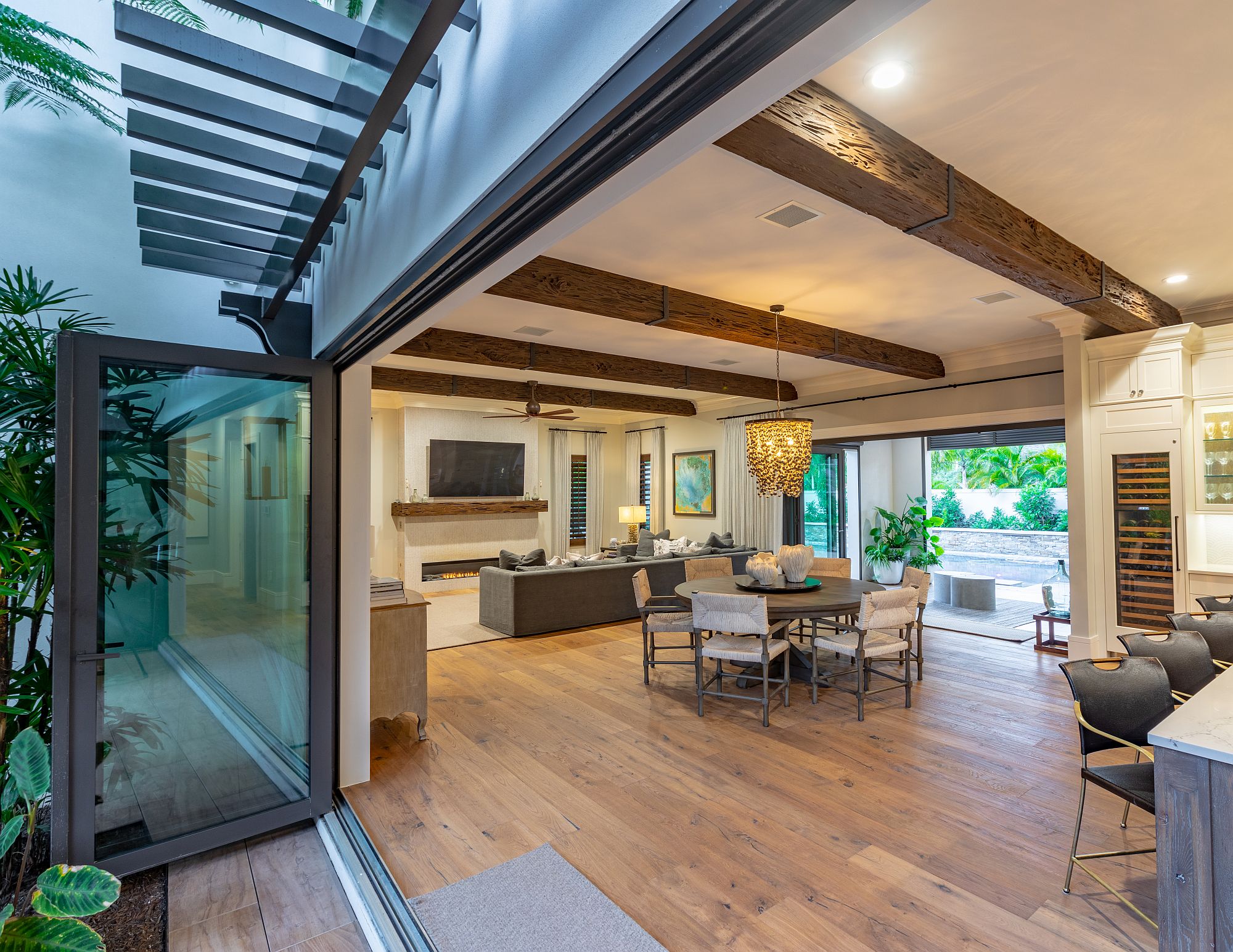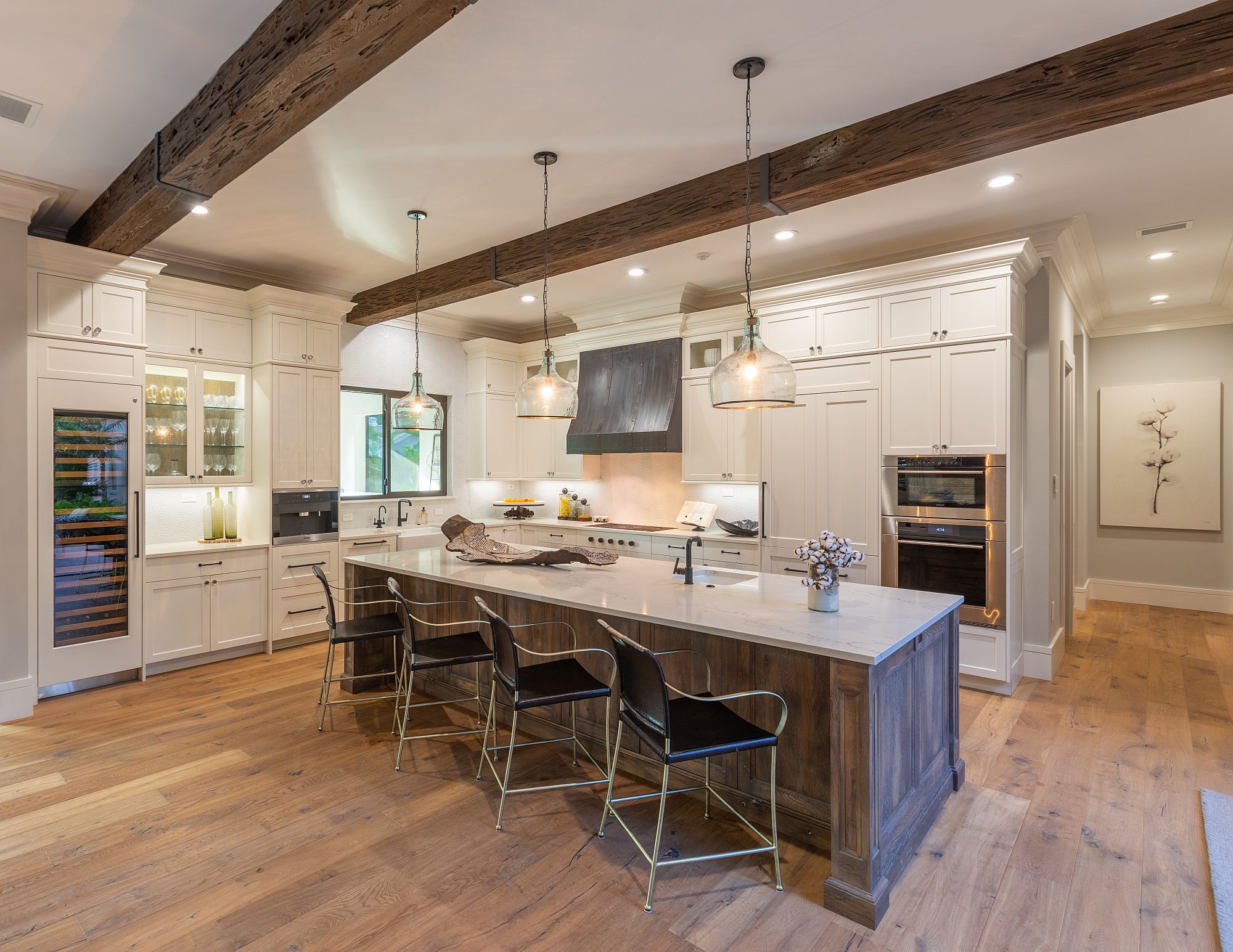 Throughout the home, the designer emphasized a fluid sophistication by using a cohesive and subtle color palette along with a wide array of textures. From the cobblestone wall panels in the foyer to the plush sofa in the living room, to the beams and woodbeaded fixture in the dining room, all joined together to accomplish the tranquility of the home.