This is a stunning project submitted by the architects of
CMEXA
. Throughout the design process, the architects sought to achieve a seamless integration of spaces while preserving the distinct identity of each room. This remarkable residential space presents a harmonious fusion of texture, color, and light, aimed at cultivating a serene and natural ambiance.
A zone of tranquility and comfort was created in the apartment on Landau Boulevard, where the owners could experience harmonious living. The apartment was designed to be highly functional while employing various optical techniques to maintain a sense of spaciousness.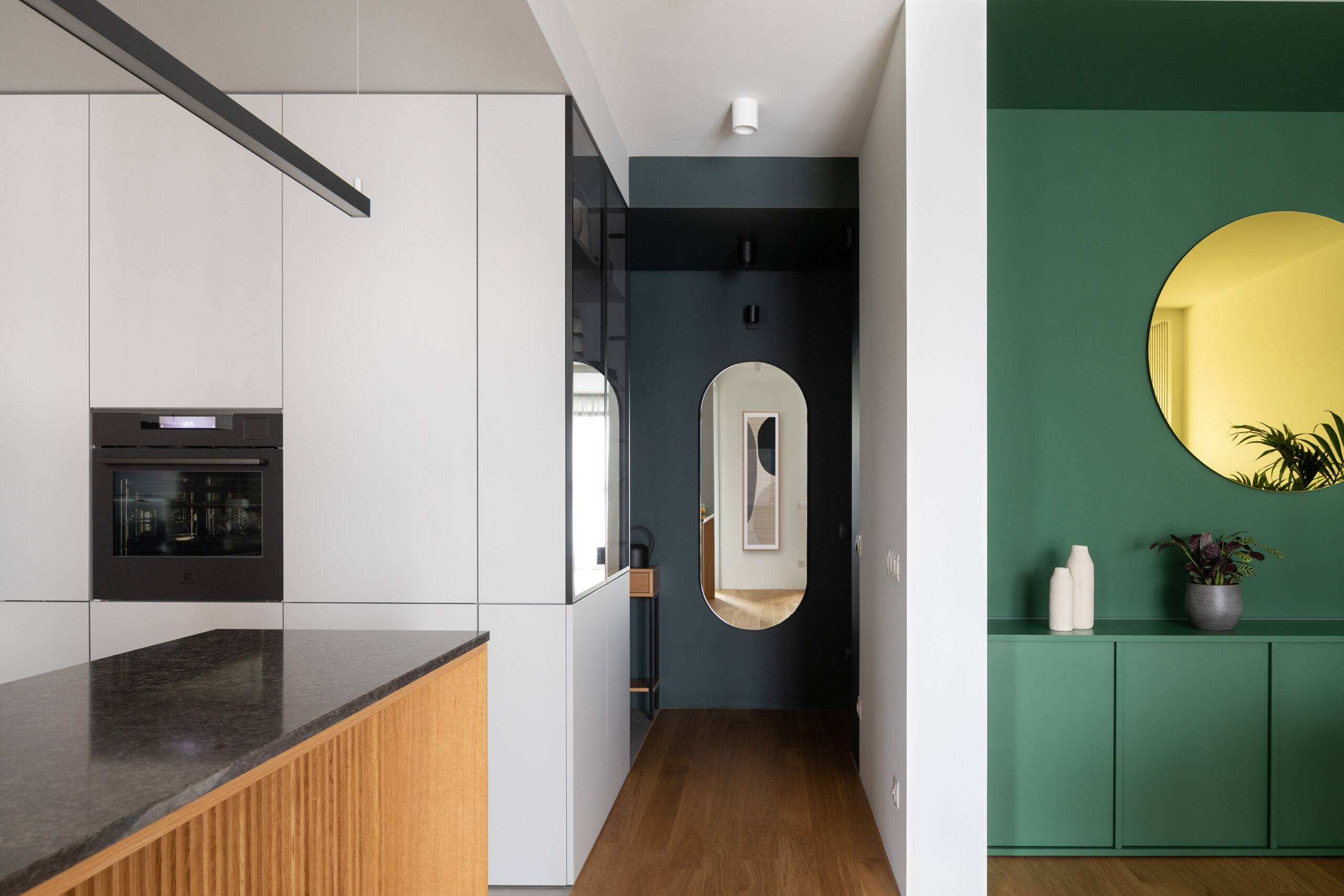 In this project, the aim was to create a feeling of natural, pacifying space using texture, color, and light. The focus was on achieving a seamless transition between different areas while still allowing each room to be perceived as separate. This was accomplished through the use of ceiling windows, mirrors, and smart glass.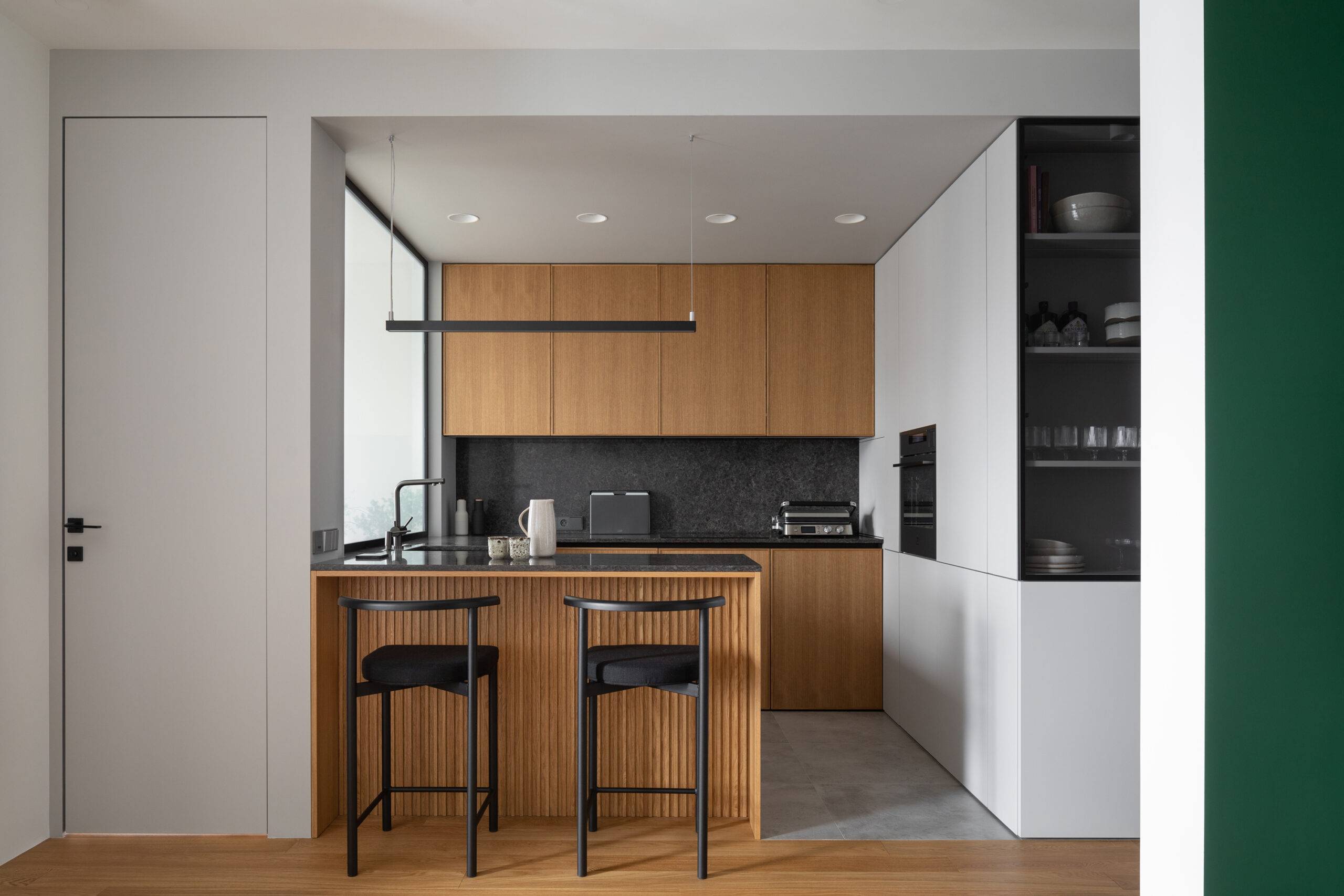 The living room features a sizable window that is cleverly reflected and transferred into a round mirror, which reflects everything with a solar, bronze tint. Most of the furniture utilized in this project was crafted at the Mikson factory in Moscow. Their expertise enabled the creation of a unified and meticulously arranged sculptural piece for the hallway and kitchen storage.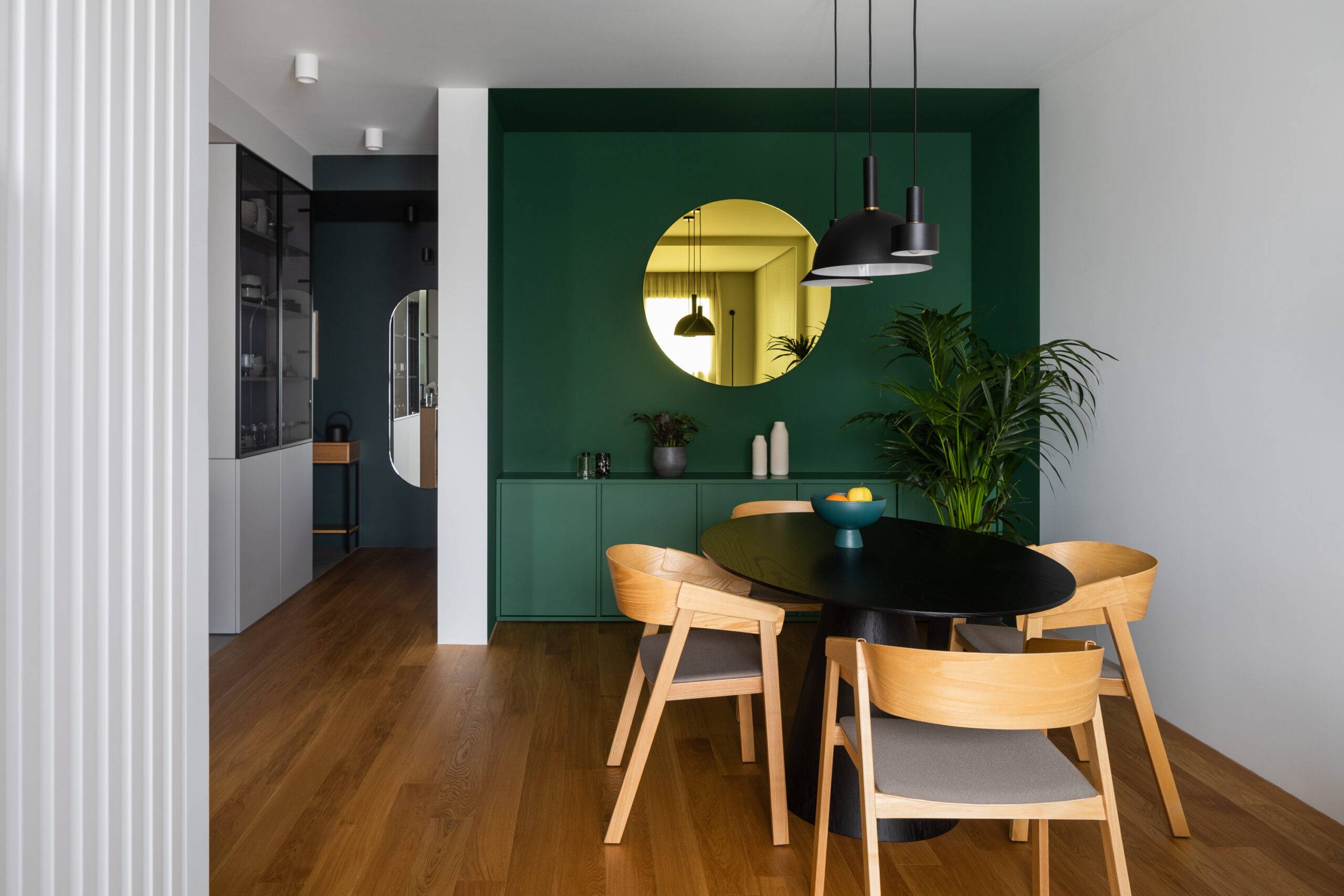 The living room showcases a harmonious blend of wood, carefully chosen in similar yet distinct shades, creating an authentic and natural ambiance. Shades of green were incorporated to evoke a sense of foliage, while materials resembling stone were utilized near the panoramic window and on the kitchen countertop.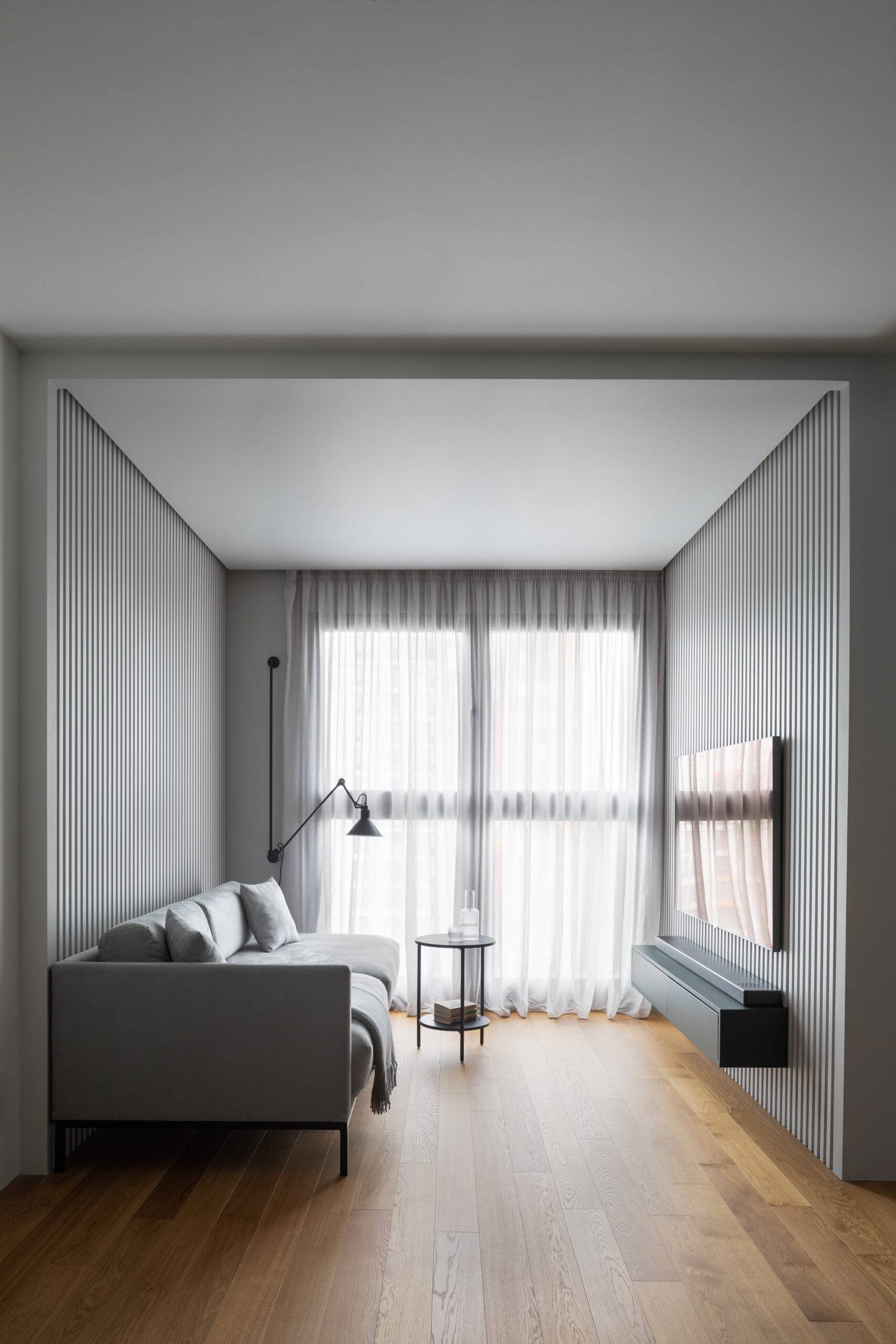 The kitchen is partitioned from the living room by a low bar counter while smart glass, which turns opaque when powered, separates it from the adjoining study room with two windows.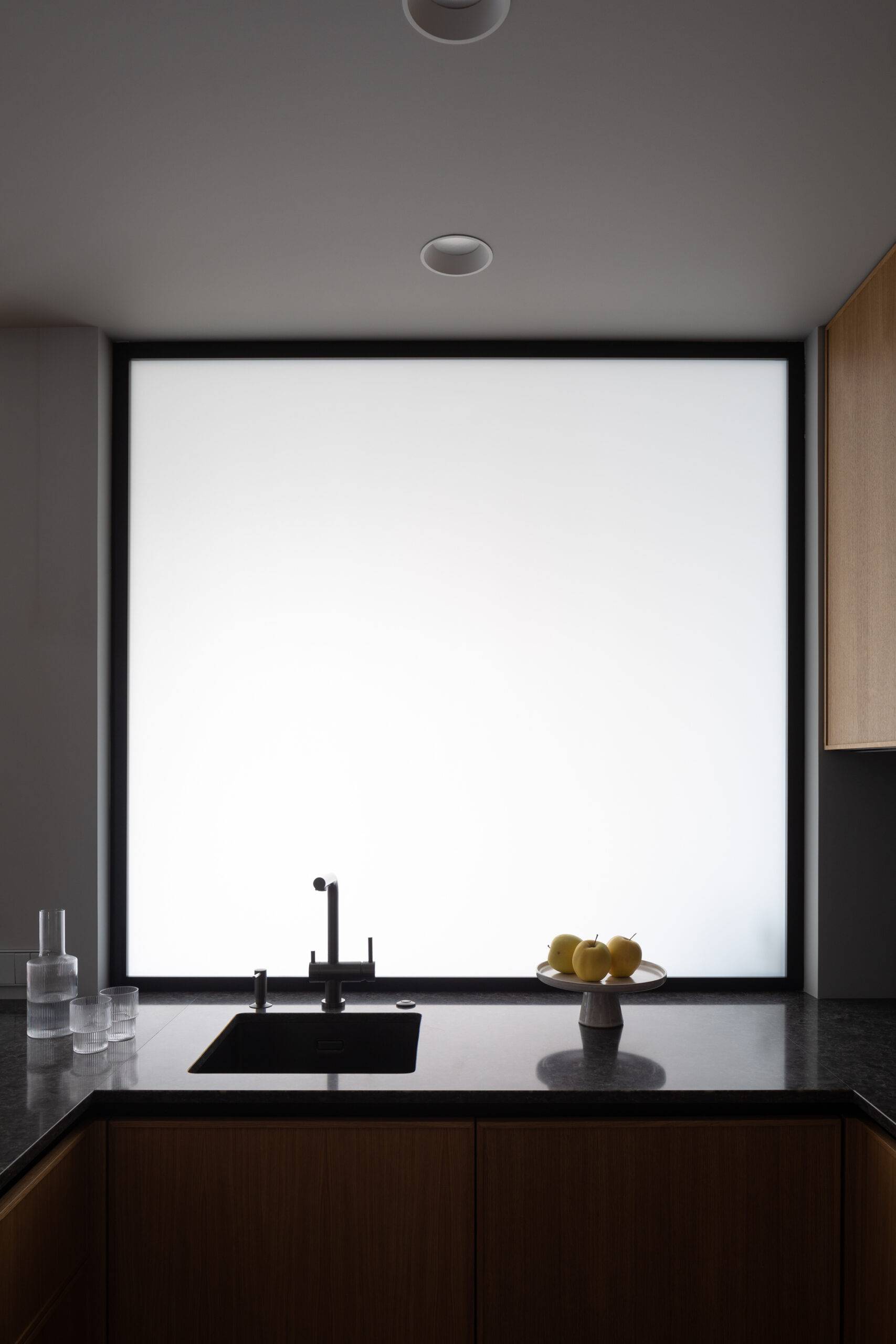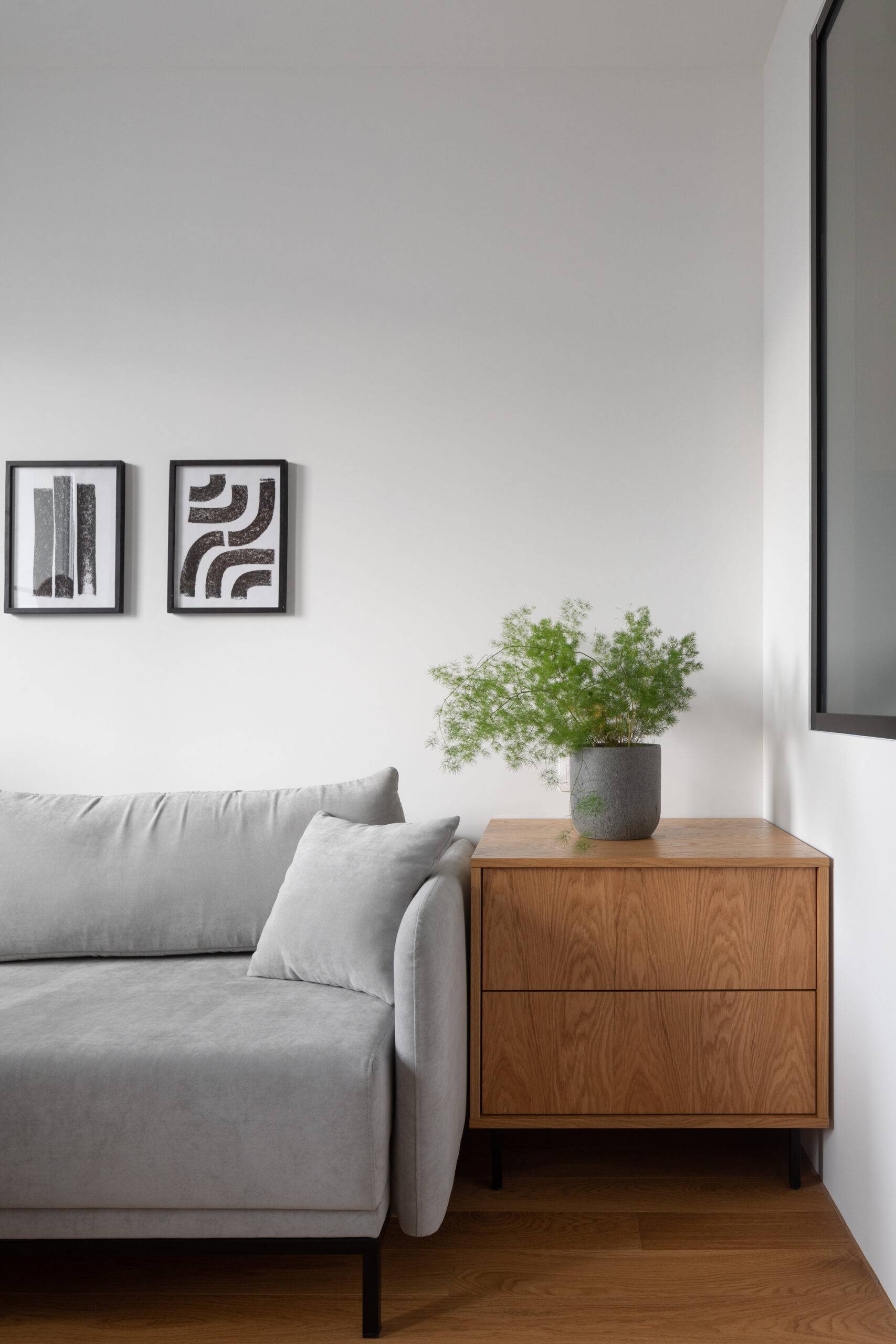 This approach ensures abundant natural lighting in the kitchen, whether in transparent glass mode or when the occupant of the study room desires privacy.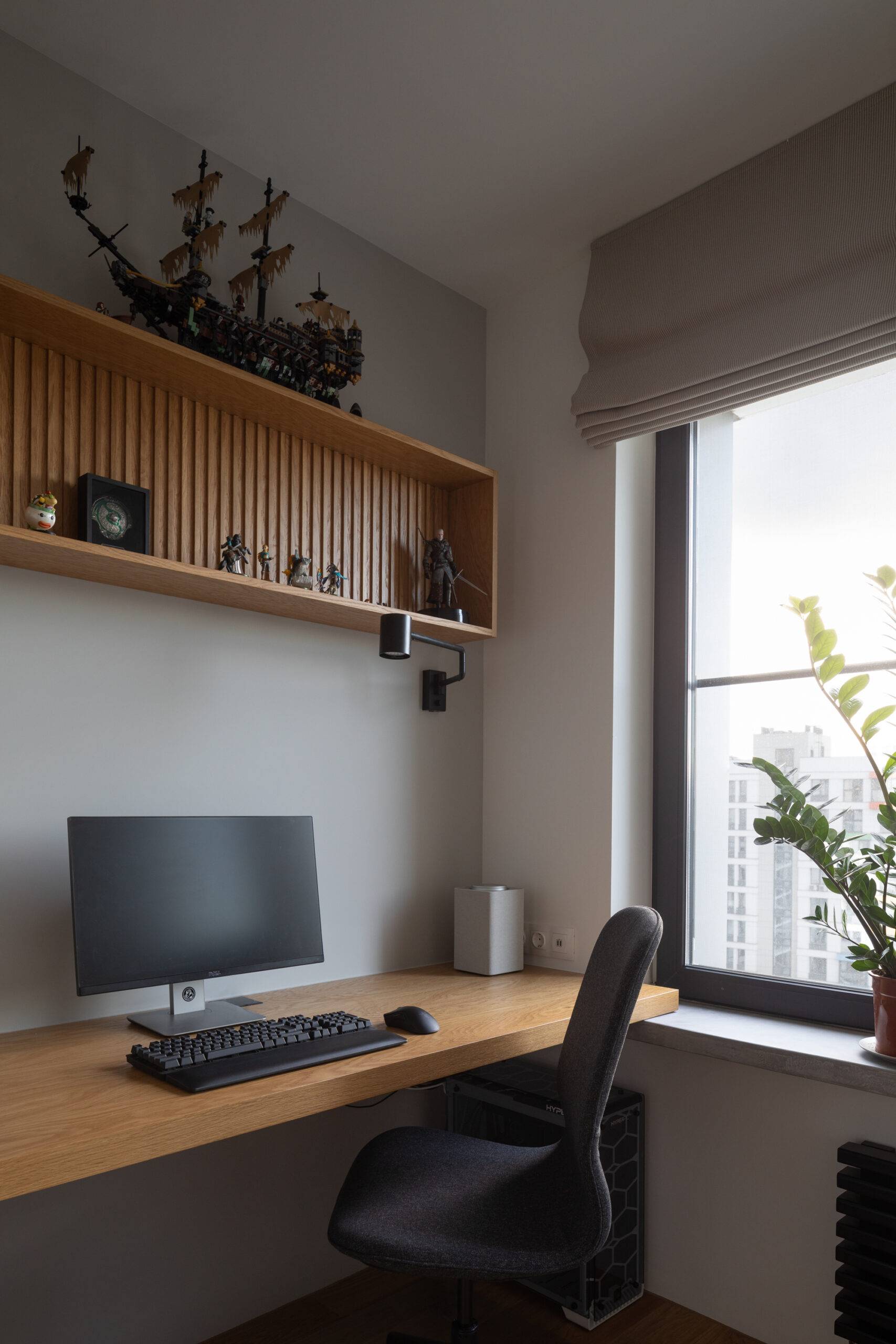 The color scheme introduced in the living room seamlessly extends into the bedroom, maintaining a sense of cohesion and integration throughout the entire apartment. Natural light enters the master bathroom through a slender ceiling window, visually expanding both connected areas and creating a seamless flow of sight. Various lighting scenes have been incorporated in the bathroom to ensure undisturbed sleep.
Photo Credit: CXEMA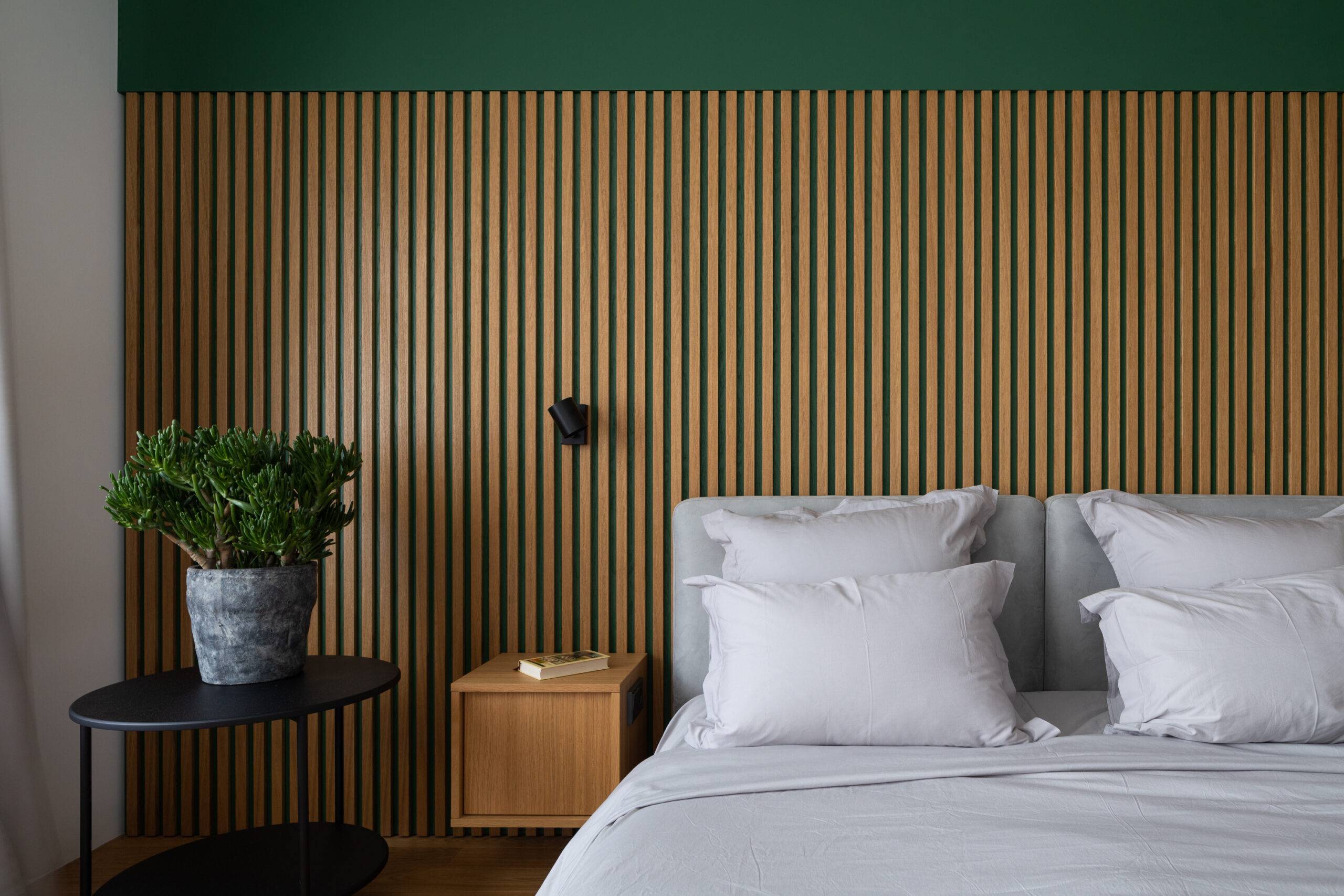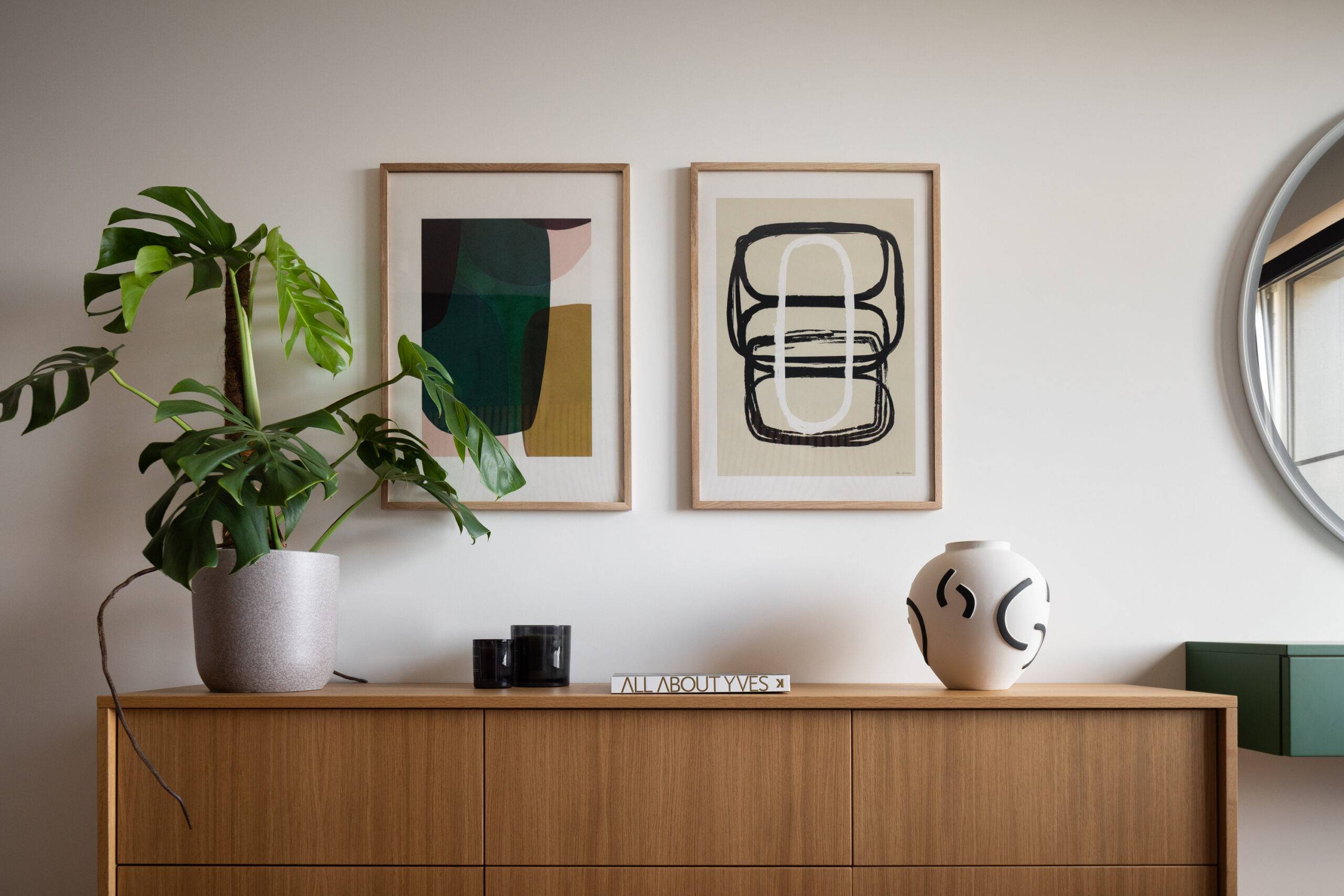 Beneath the slender window, there is a cabinet that extends with gradual steps towards the bathroom. This design feature allows ample natural light to enter and provides a space for plants to receive light from white phyto lamps. Additionally, light from the master bathroom penetrates into the guest's lavatory through a ceiling window. As a result, the early morning sun rays permeate the entire apartment, seamlessly connecting these three rooms.