Not everyone among us wants to spend a weekend sitting on the couch binge-watching the latest hit series! There are those who prefer to maintain a more active lifestyle where leisure, fun and a bit of basic fitness are all rolled into one. Designed for two brothers who spend most of their lives in the city, but love outdoor activities and wish to stay close to nature whenever possible, the Lakeside Cabin by ATELIER SCHWIMMER is unique in many ways. With a dark, larch wooden exterior and a minimal, contemporary interior, the house feels both exquisite and inviting.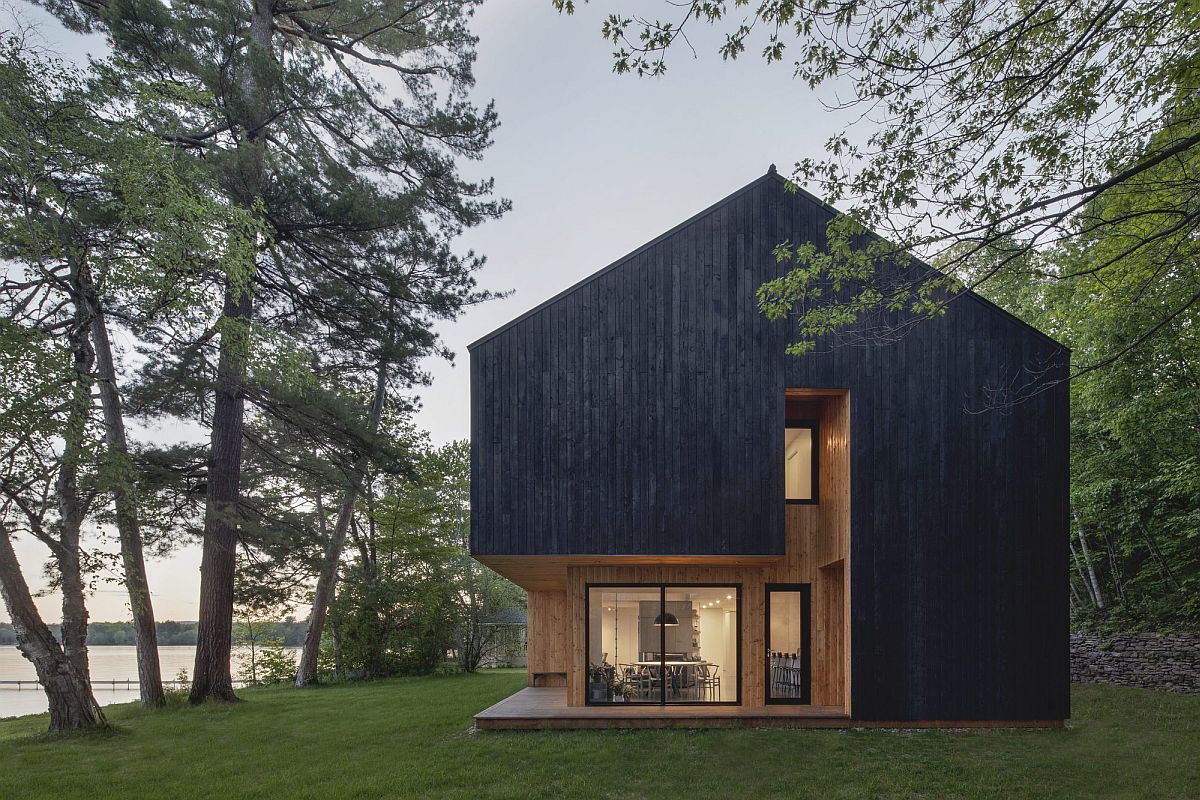 On the lower level one finds the living area with a central atrium that bring light into every corner of the cabin and acts as the 'central feature' around which every other space evolves. The upper mezzanine level holds the four bedrooms that offer fabulous views of the lake and beyond with a modern concrete, two-sided fireplace sitting at the heart of the lower level. Instead of shaping It like a conventional home, the cabin is more suite for rest, relaxation and an active lifestyle that promotes interaction between its residents. [Photography: Adrien Williams]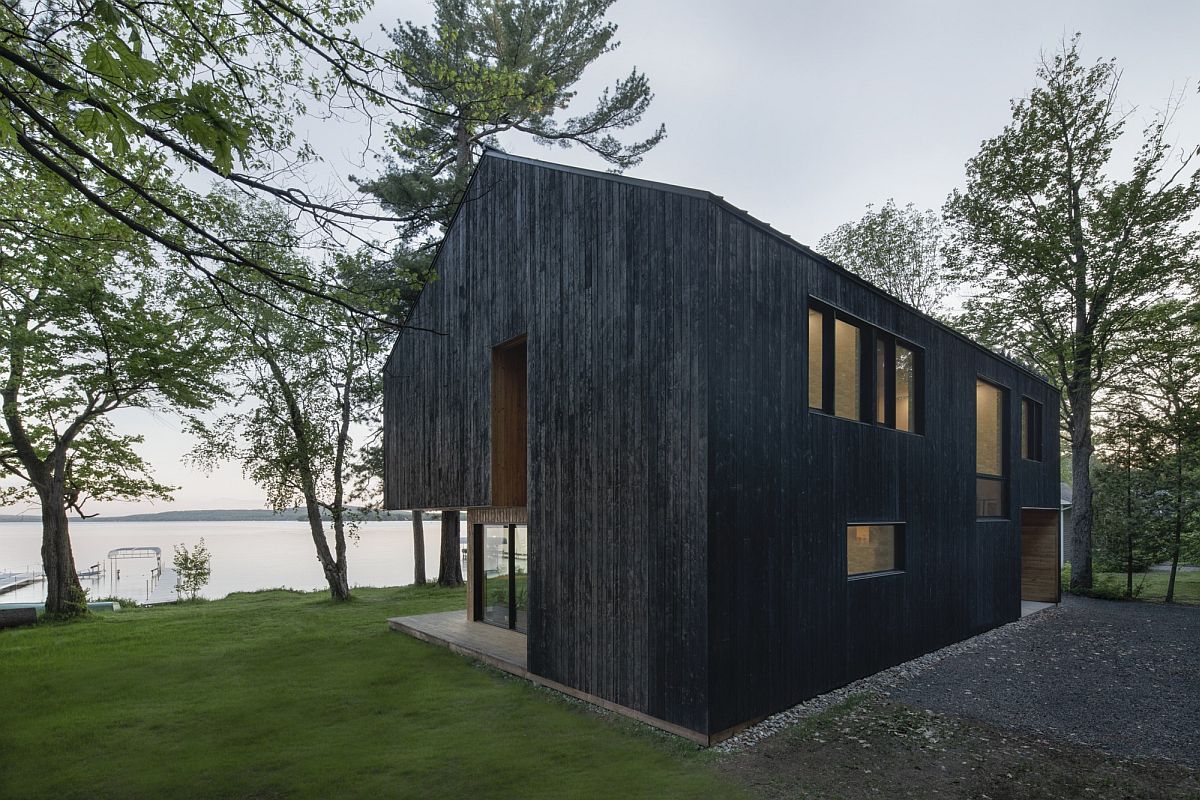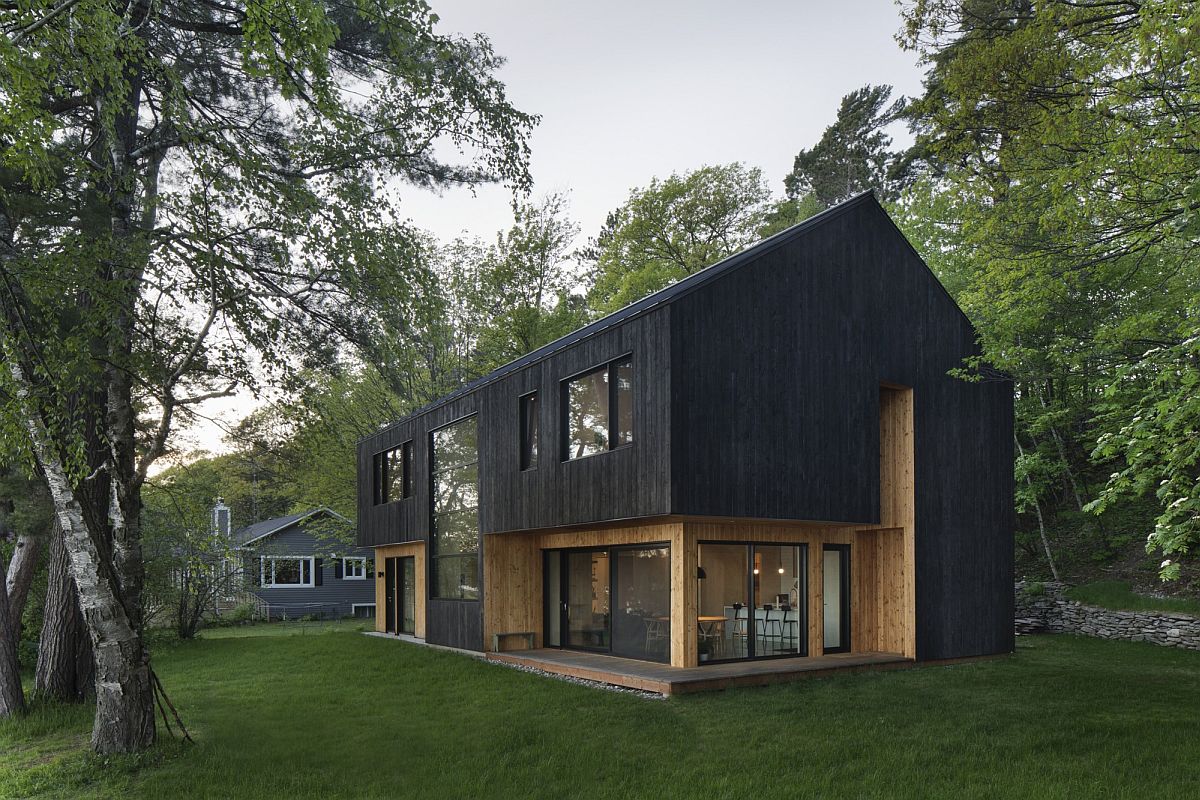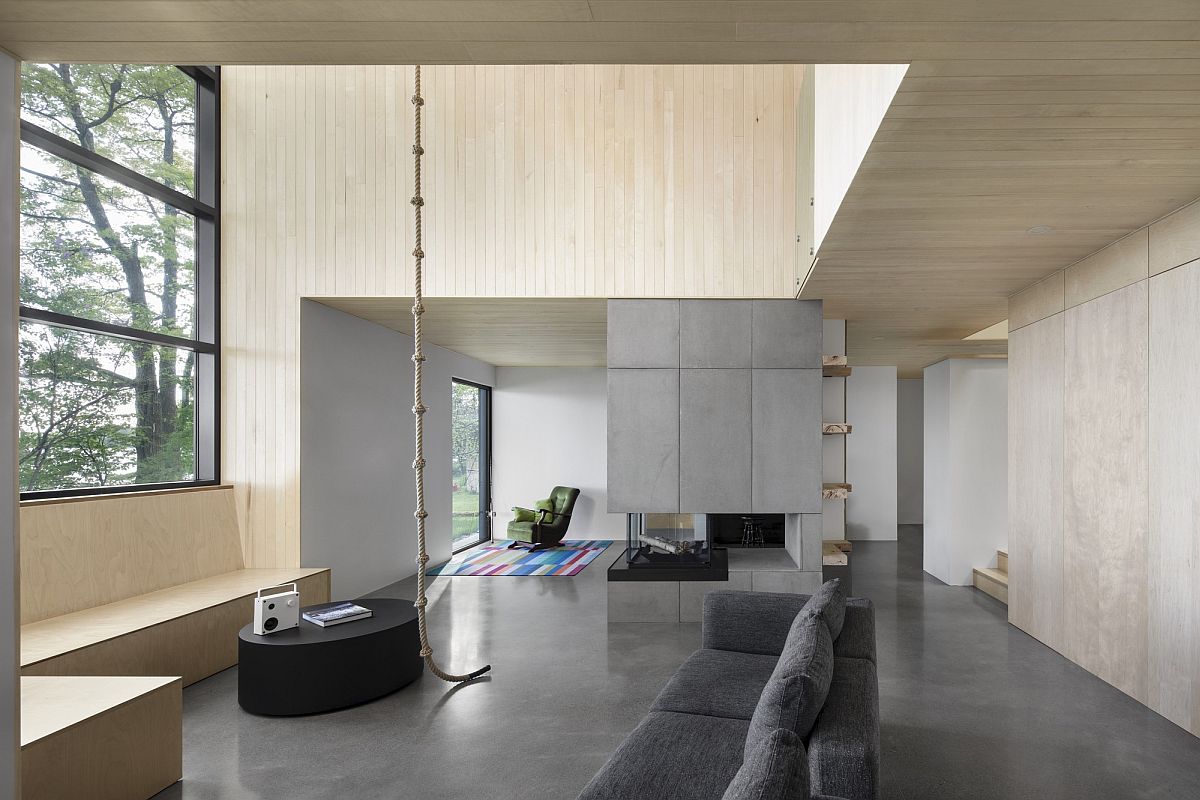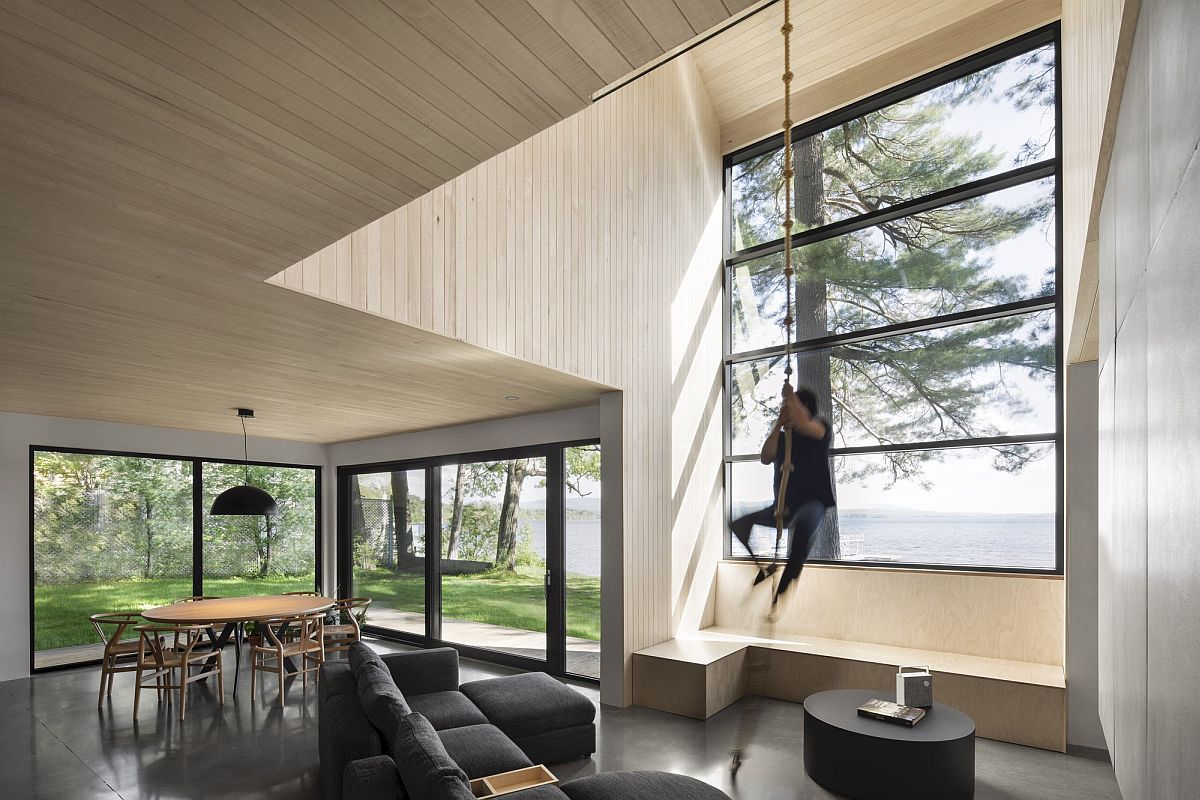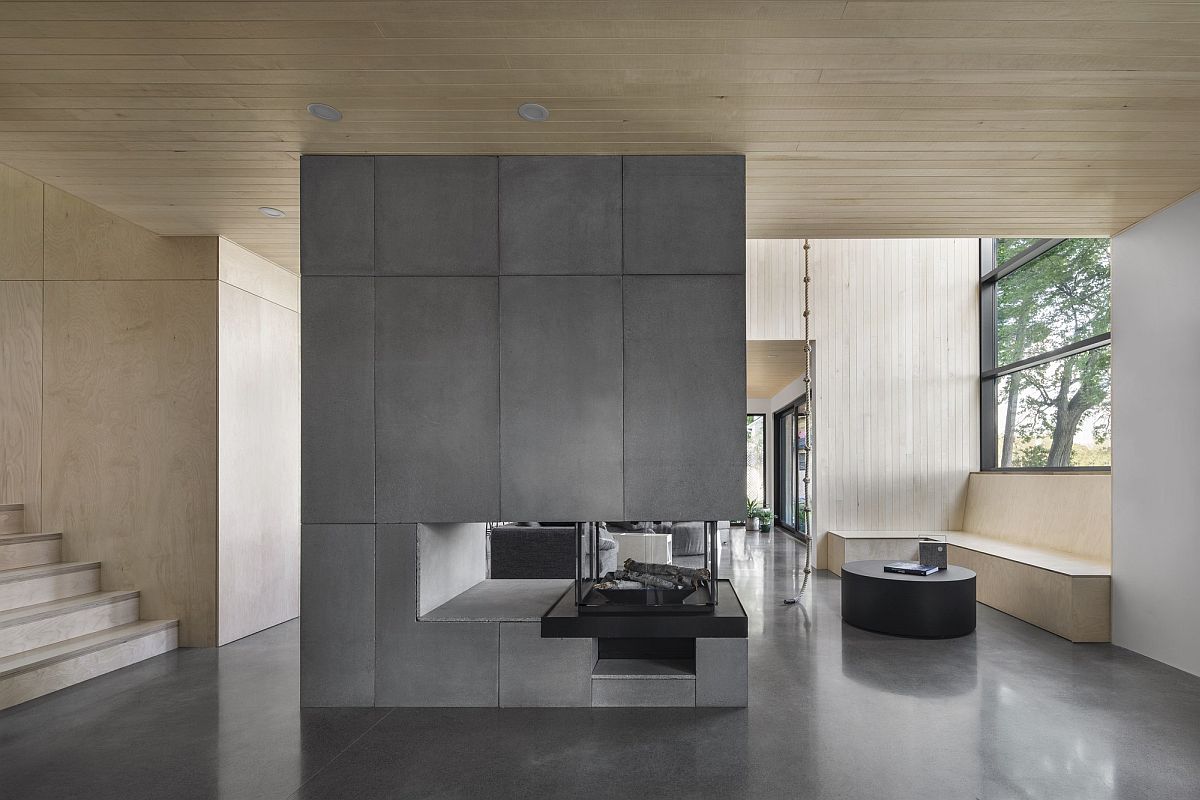 We have created the Black Cabin situated near a small town in the Eastern Townships, set amongst classical 19th-century houses and more recently built modest cottages. Conceived as an archetypical house, the building has three entrances, forming a loggia at the entrance and at the back, and a covered terrace on the side.