Whether you're stocking up on culinary tools or you're searching for gift ideas that will please any chef, today's post is dedicated to kitchen gadgets big and small. Some even transcend gadget status and enter the realm of small appliances! One thing all of these fabulous finds have in common is their usefulness during the chilly months of the year. Get ready to bake, season, and savor every delicious bite…
Metallic Flair
Copper is definitely the metal of the moment, but it's also a classic that will never go out of style. Bring a warm, rosy glow to your kitchen this holiday with some new copper tools from Williams-Sonoma. From classic utensils to the salt and pepper mill below, the possibilities are endless: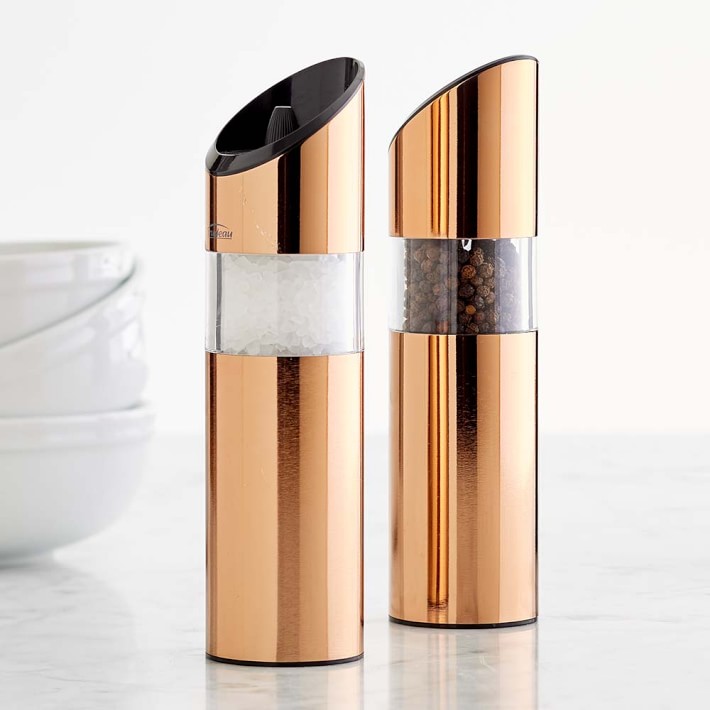 RELATED: The Top Hostess Gifts for Fall and Winter
On that coppery note, the Bodum Copper French Press (available at Urban Outfitters) is a sculptural statement for the kitchen…that also helps you start each chilly day with a hot cup of coffee!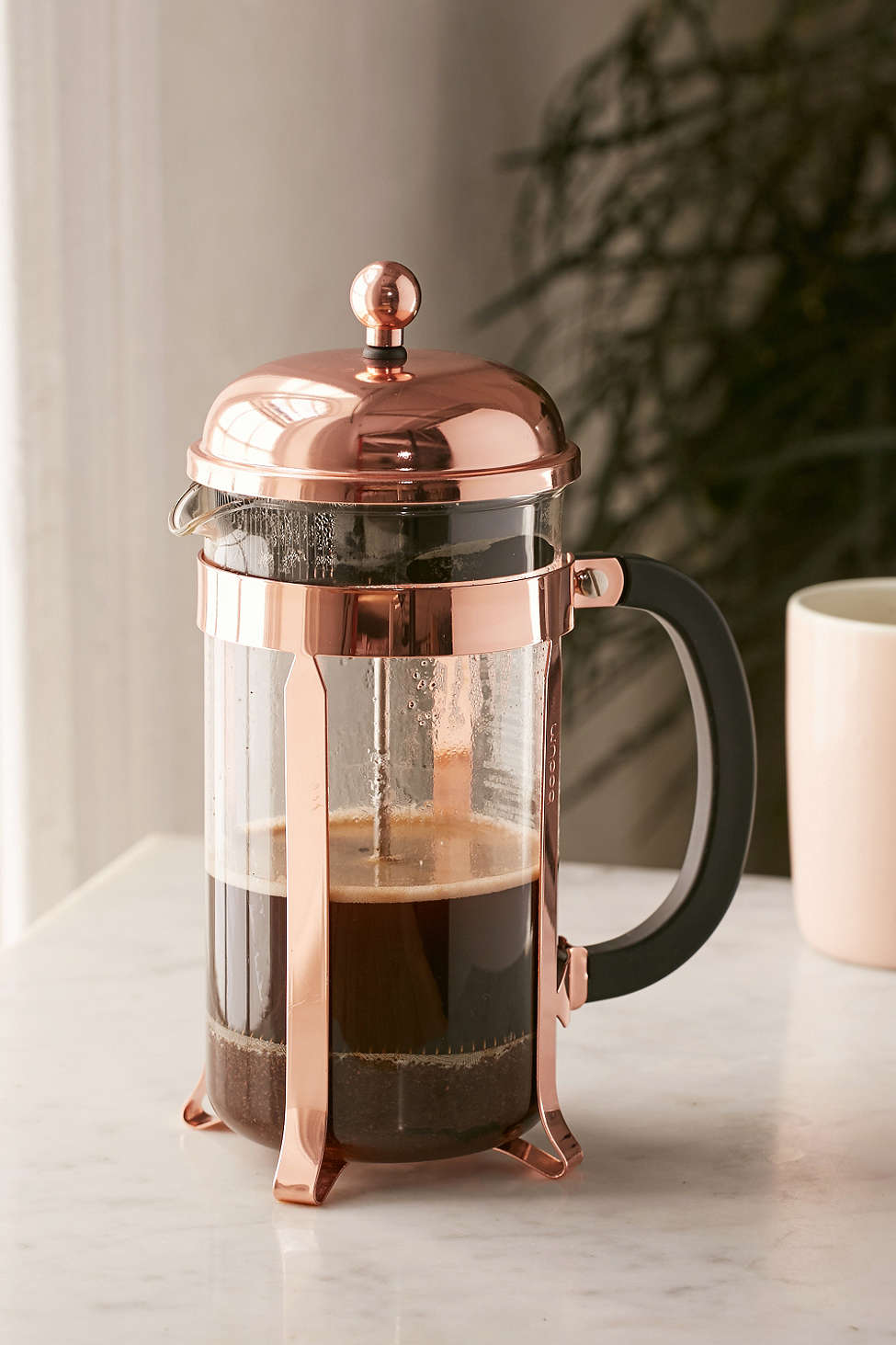 There's no time like the holidays for baking. Need a new mixer? Consider a model finished in a copper tone! KitchenAid's Copper Metallic Series Stand Mixer is lovely enough to keep on display all year long: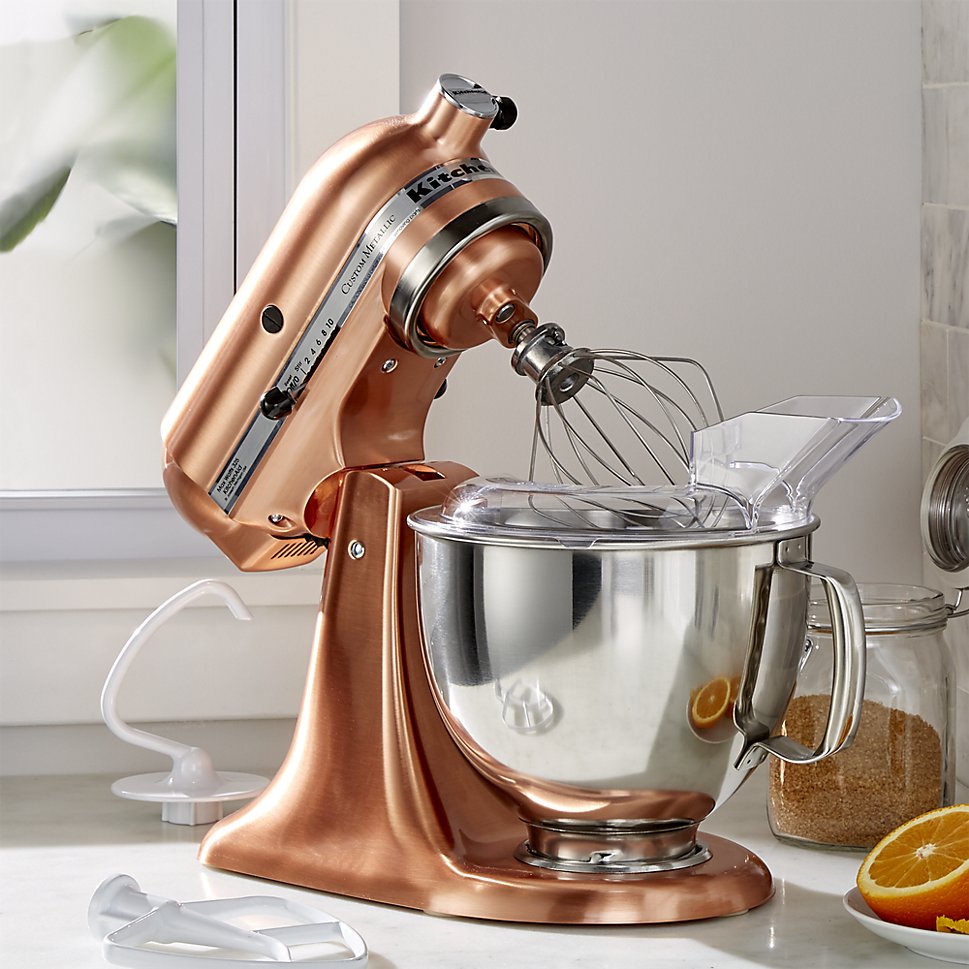 Perfectly Compact
We now turn our attention to gadgets that are easy to hold and maneuver. This All-Clad Immersion Blender from Williams-Sonoma is perfect for preparing fall and winter soups on a cold evening. Tired of pouring soup from a heavy pot into the blender? Keep it on the stove and let this quality kitchen tool simplify your life: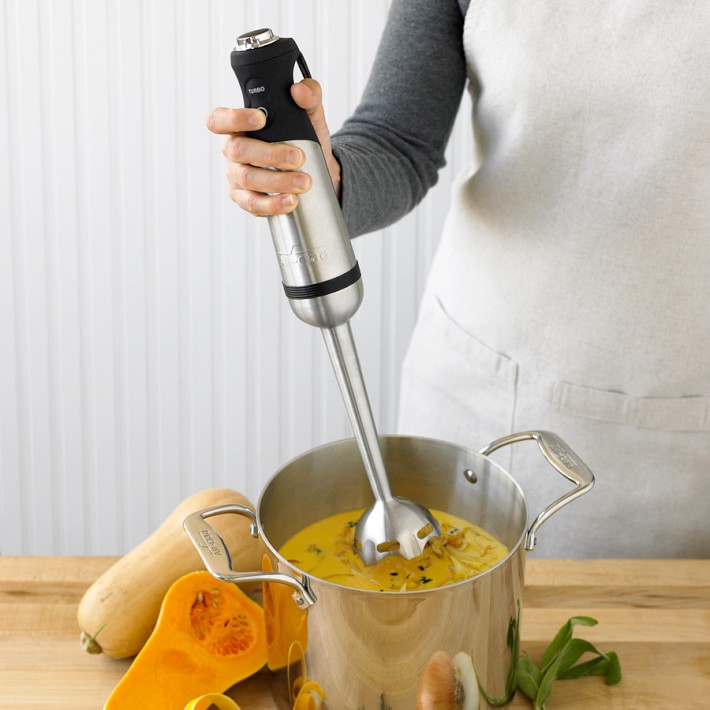 RELATED: Transition Your Fall Decor to Winter with Metallic Flair
Bring on the spices! Williams-Sonoma's Mulling Spice Ball can be immersed in hot liquid to infuse cider, tea and soup with flavor. Not to mention, smaller perforations ensure that it accommodates even the most petite of spices.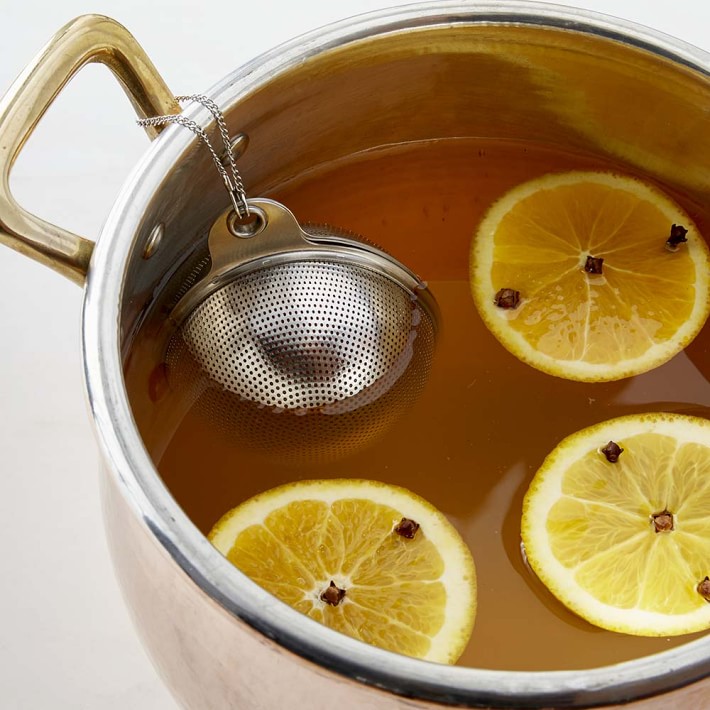 From spices to herbs, the Chef'n ZipStrip Herb Zipper, available through Sur La Table, strips leaves from herbs such as rosemary, thyme and sage. For under $7, this item packs a big punch, making food preparation easy while helping you add flavor and fragrance to your favorite dishes: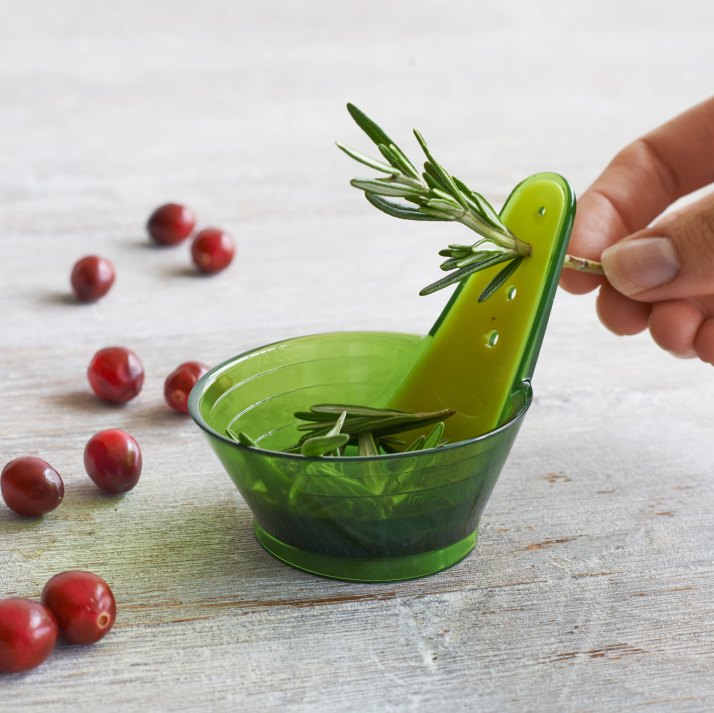 Crate & Barrel's Dual Mortar and Pestle features a flip-able bowl so you can choose the size that's ideal for the task at hand. A beech wood pestle meets a ceramic mortar for a "mixed materials" statement that's perfectly on trend. Season your meals in style this holiday!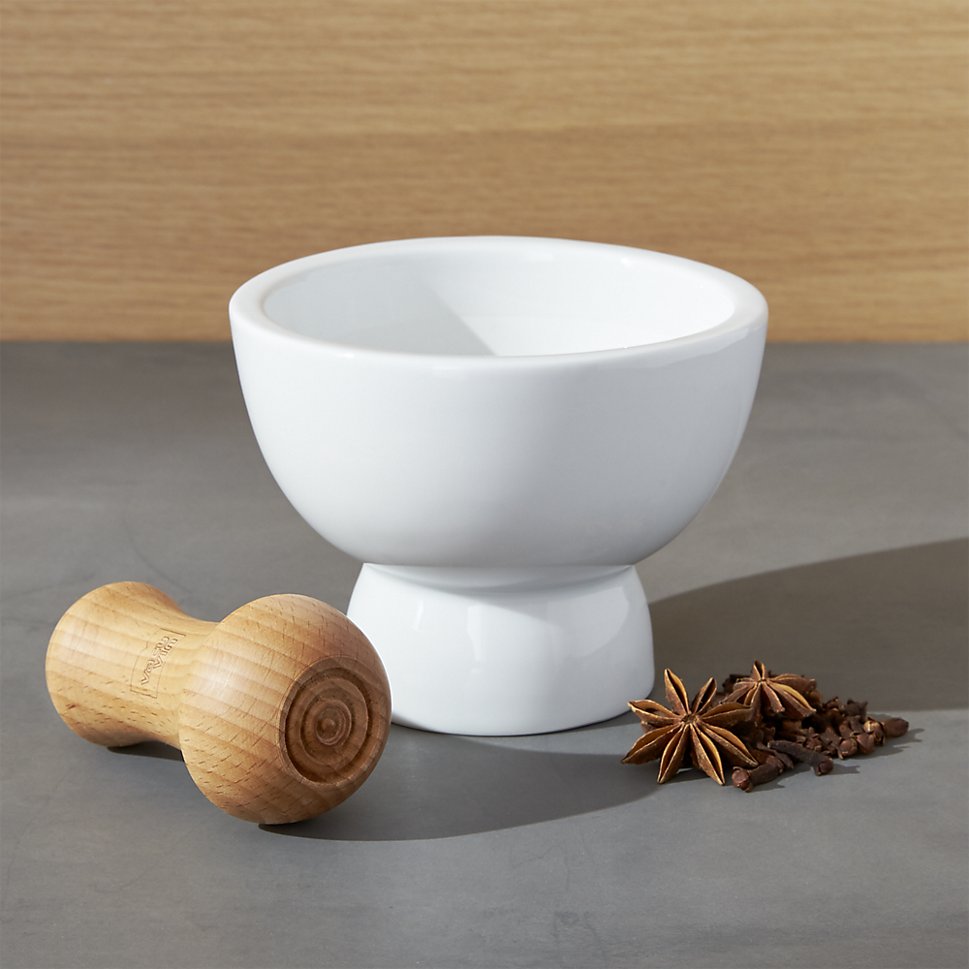 Did you know that a stainless steel Garlic Rocker makes it easy to press garlic, as well as remove the garlicky aroma from your fingertips?! Learn more at Sur La Table: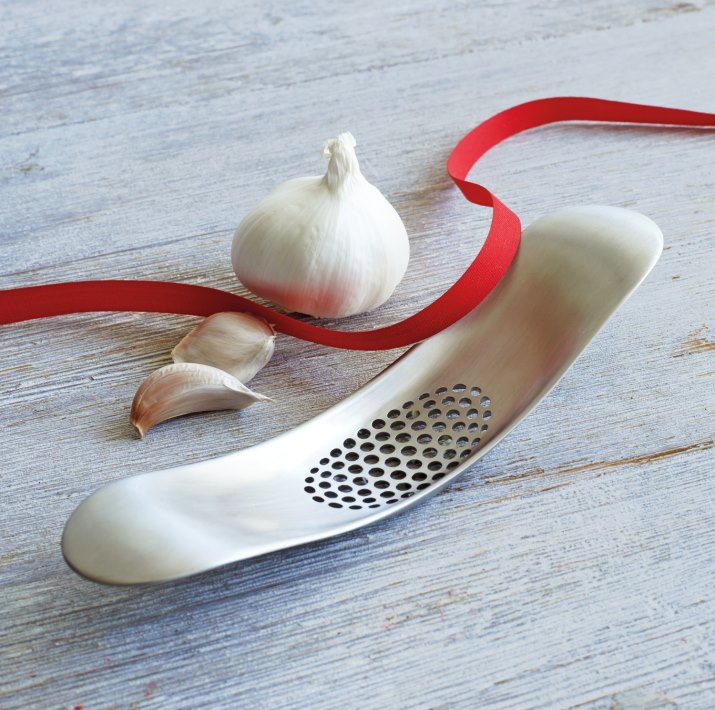 Whether you're grating cheese or adding chocolate shavings to your cup of hot cocoa, there's a Microplane for you. A variety of selections await you at Crate & Barrel: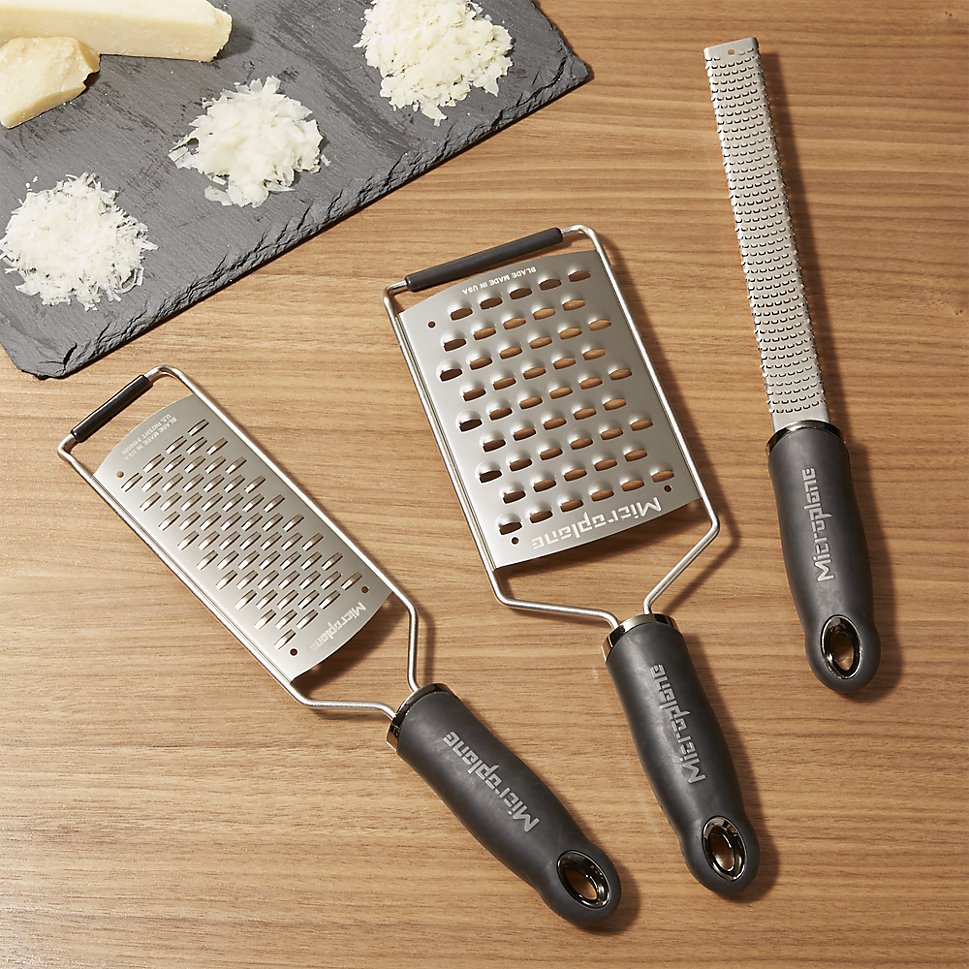 While you hear the word "Nutcracker" and automatically dream of a night out at the ballet, it never hurts to get back to basics. Because there may be some nuts to crack this fall and winter! Crate & Barrel's Olivewood Nut Cracker is as beautiful as it is functional: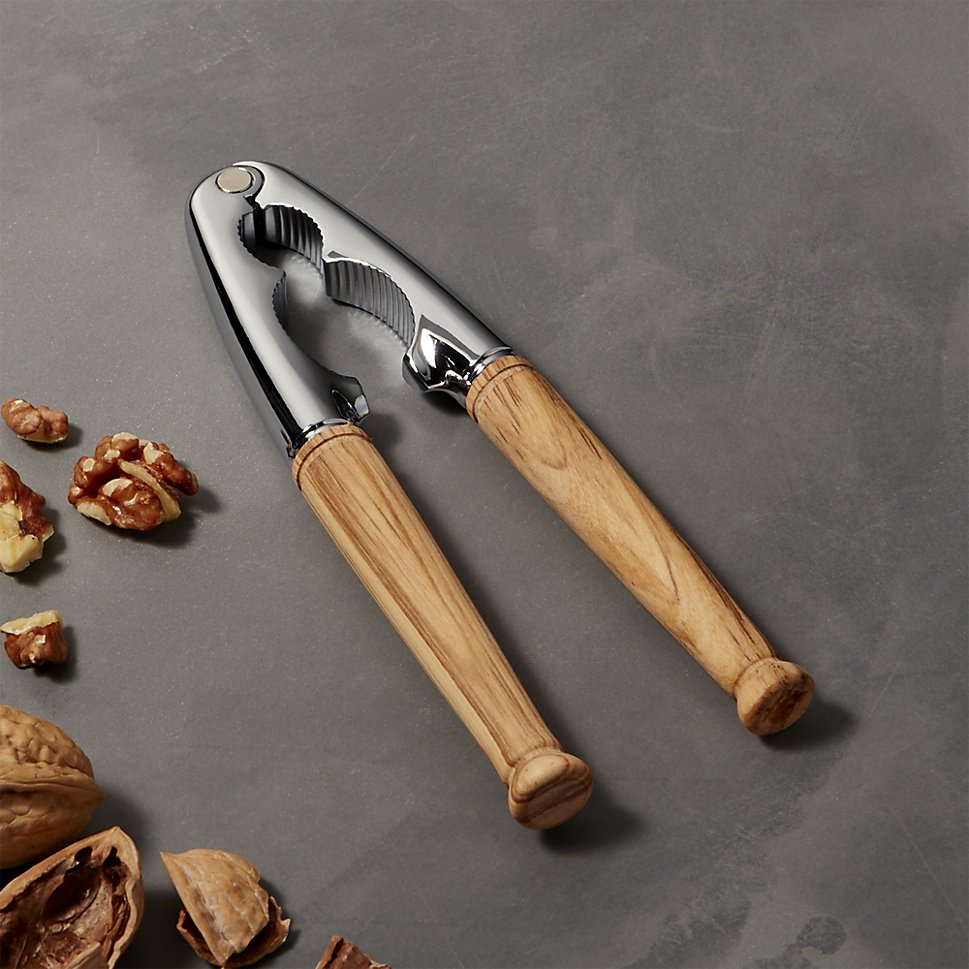 Make Something Special
We end today's post by highlighting gadgets and small appliances that make it possible to cook up specific food (and beverage) items with ease. 'Tis the season for hot sandwiches! And toasted wraps, open melts and quesadillas! Make meal preparation easy this holiday with William Sonoma's Breville Perfect Panini Press: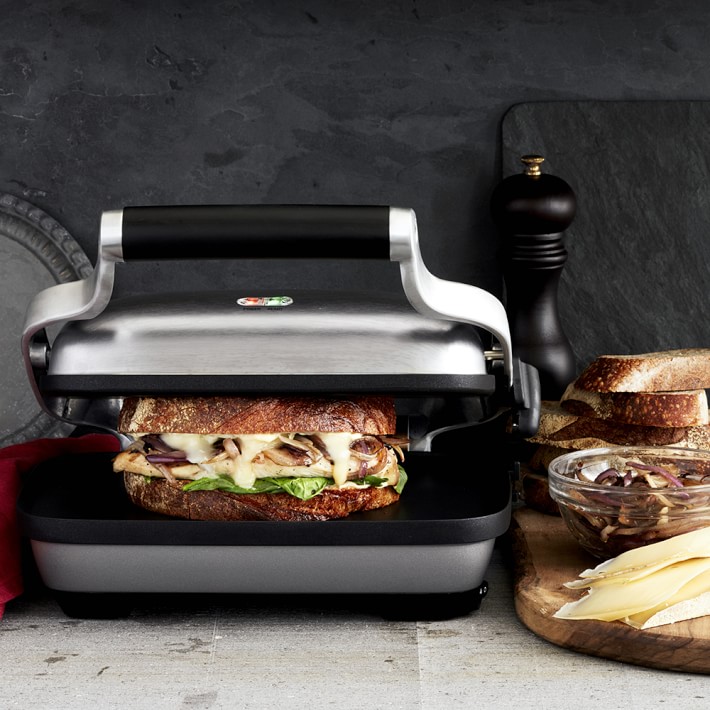 For more sandwich-friendly finds, check out Urban Outfitters' Grilled Cheese Toaster, complete with a handy removable insert. Because nothing beats the comfort of the perfect grilled cheese sandwich on a cold day:
Enjoy holiday mornings to the fullest with this Croquade Belgian Waffle Maker from Crate & Barrel. Experiment with different temperatures until you arrive at your ideal waffle. Will it be light and fluffy? A bit crispy?…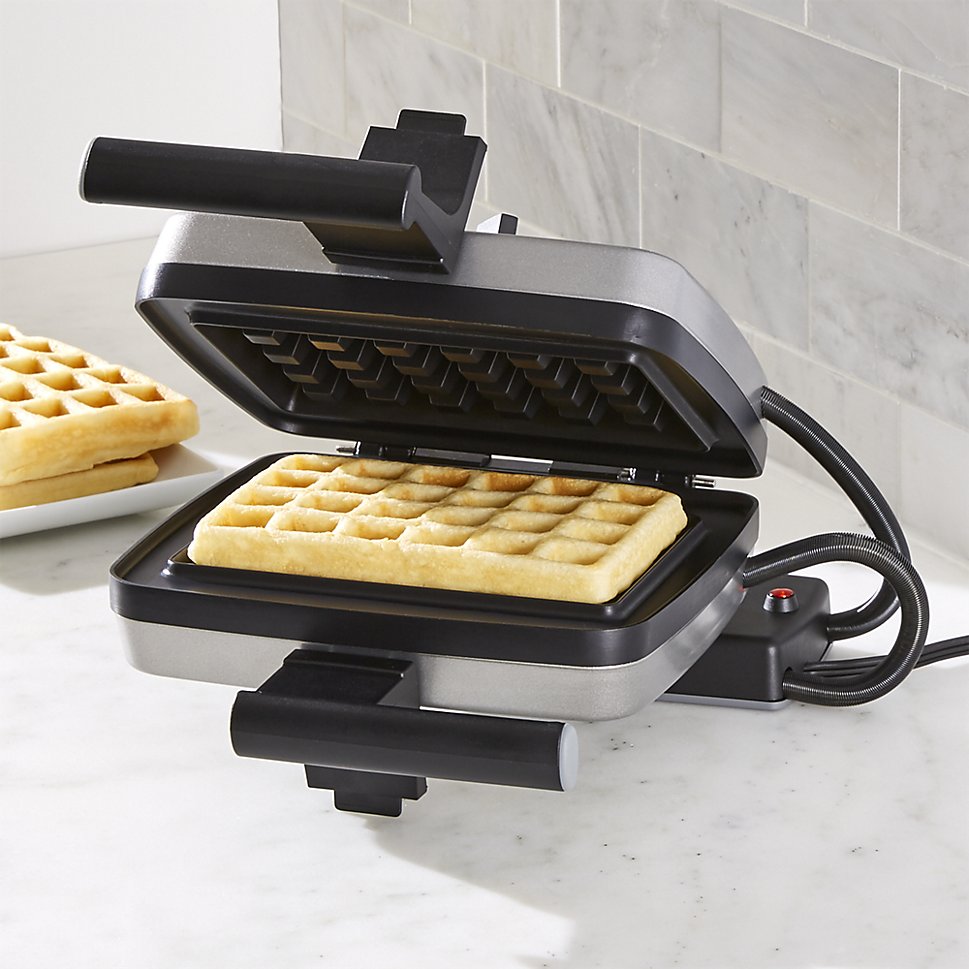 Since many gifts are given during the holidays, we couldn't resist shining the spotlight on this ultra-fun Death Star Waffle Maker from Urban Outfitters. Not only does it make a great gift, it will put a smile on any Star Wars fan (kids and adults alike). Breakfast made special!
RELATED: Stylish Chargers for a Festive Table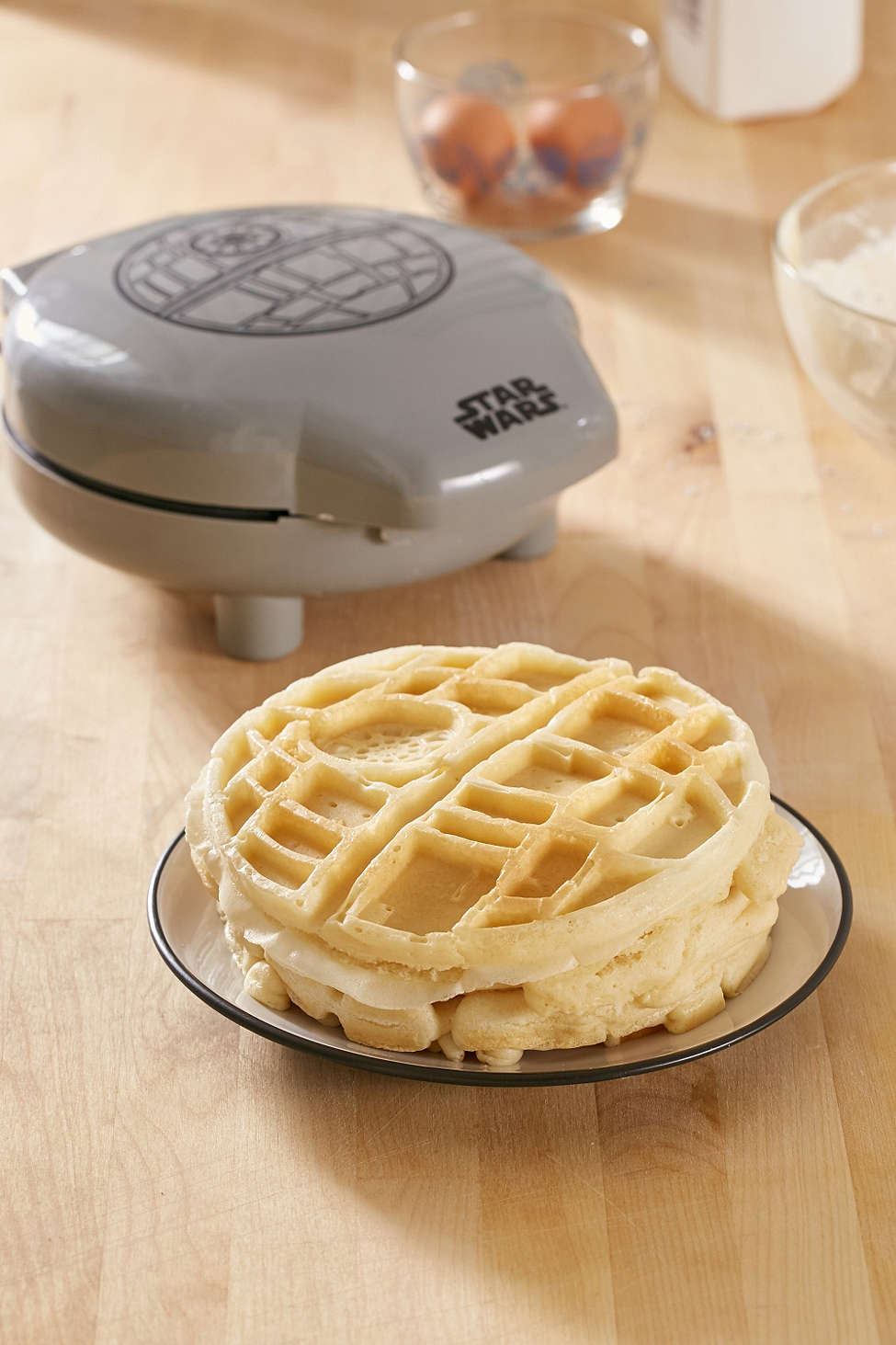 For only $12.95, you too can make your own dumplings, complete with pinched edges. Say hello to Crate & Barrel's Dumpling Maker: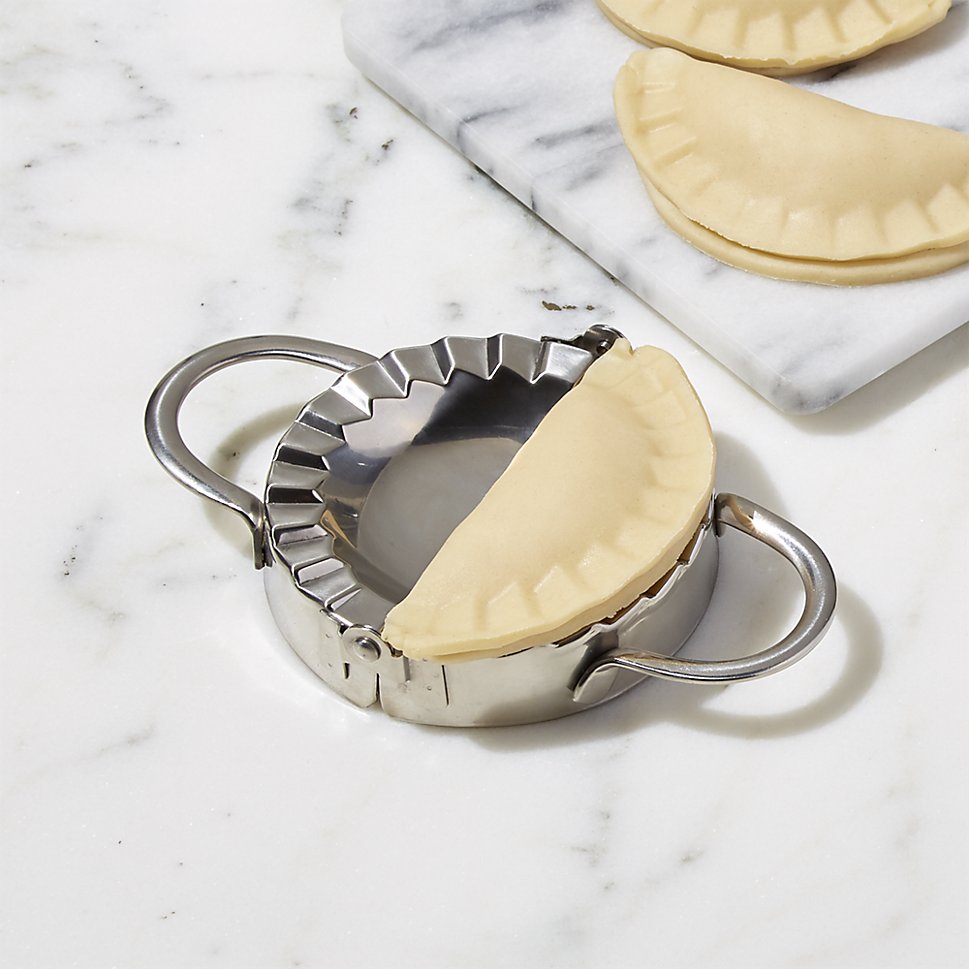 Movie night, anyone?! This Throwback Stir Stick Popcorn Maker from Williams-Sonoma is the ticket to the perfect batch of popcorn with a freshly-popped flavor. There's even a butter-melting tray that helps ensure the even distribution of butter during the popping process: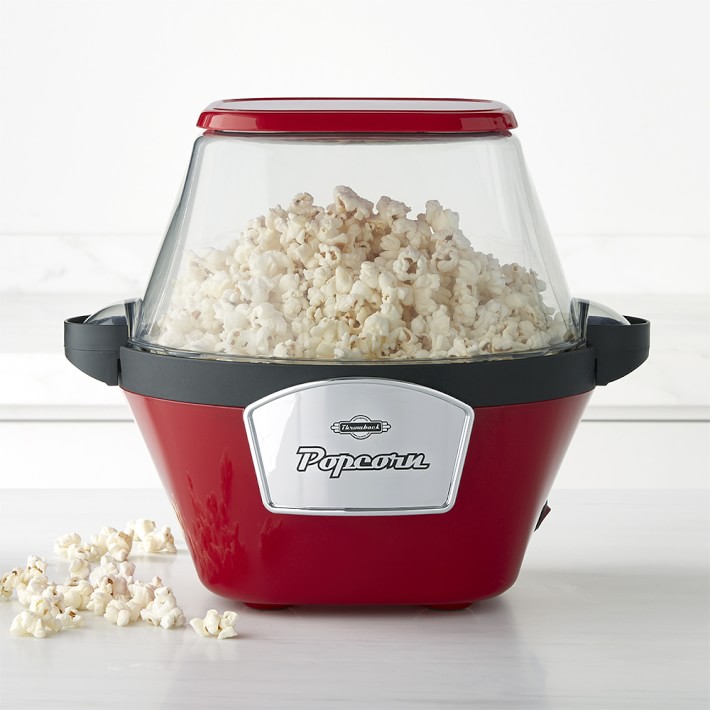 For another popcorn prep option, check out Sur La Table's Lekue Popcorn Maker. A silicone bowl and accompanying lid make it easy to prepare delicious popcorn in the microwave in 2-3 minutes.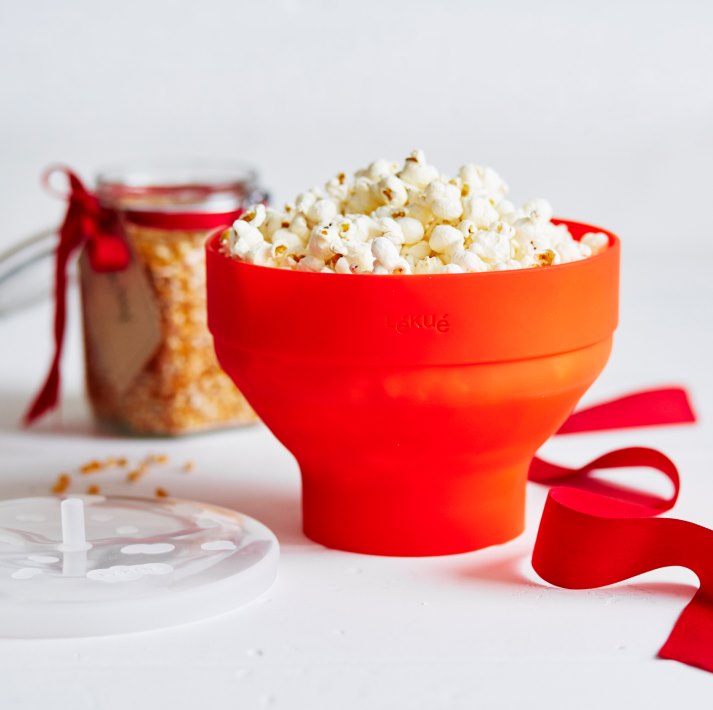 If you like the sound of easy microwaveable edibles, check out Lekue's Microwave Omelet Maker, also available from Sur La Table. This handy item takes the hassle out of omelet making, giving you great (and picturesque) results every time: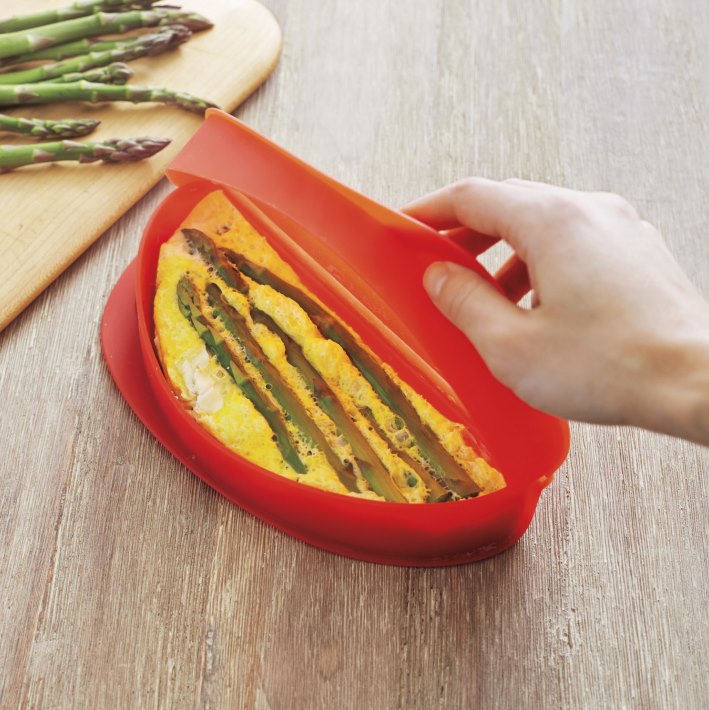 From delicious food to hot beverages, below we see the Keurig 2.0 K575 Coffee Maker System, available at Crate & Barrel. Coffee presses are amazing, but sometimes you just have to go big! As stated in the product description, "There's even a separate setting for hot cocoa, lattes and mochas."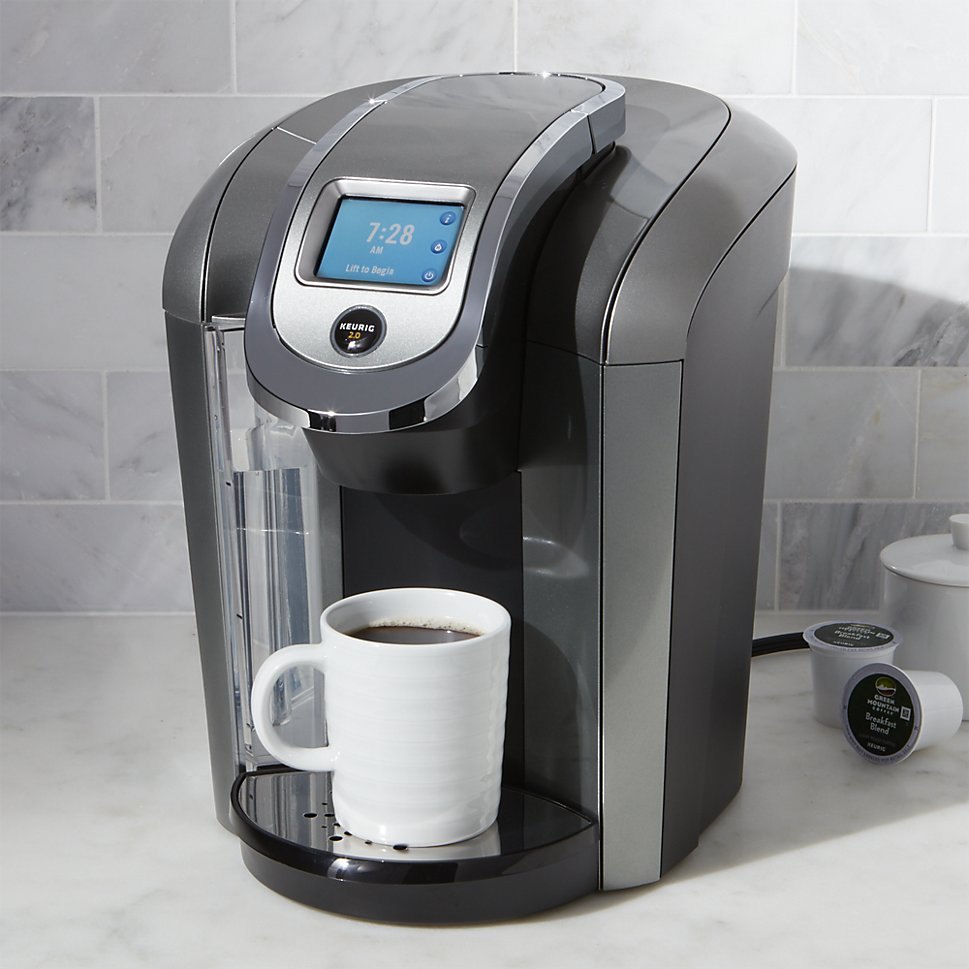 Wishing you and yours a cozy (and delicious) fall and winter!…