Ready for a big dose of fun, whimsical style?! We at Decoist always look forward to the fall previews. As top brands begin releasing glimpses of their new collections, we can't help but notice what they have in store for the kiddos. If you're a parent who loves design, you'll be delighted to know that the upcoming season features many wonderful new trends and ongoing developments for kids' rooms. Check out some of our favorites below…
Abstract Design
It's no surprise that the top design trends for grown-ups are some of the latest trends for kids. First up: abstract patterns and designs, which often appear on textiles. The Land of Nod's Athletic Club Bedding and Duvet Cover is covered in lines and curves that resemble athletic courts and fields. Yet the way it all comes together reads something like a pastel abstract painting:
Also from The Land of Nod, this Modern Mix Bedding and Quilt features abstract shapes and modern tones in a patchwork-style design: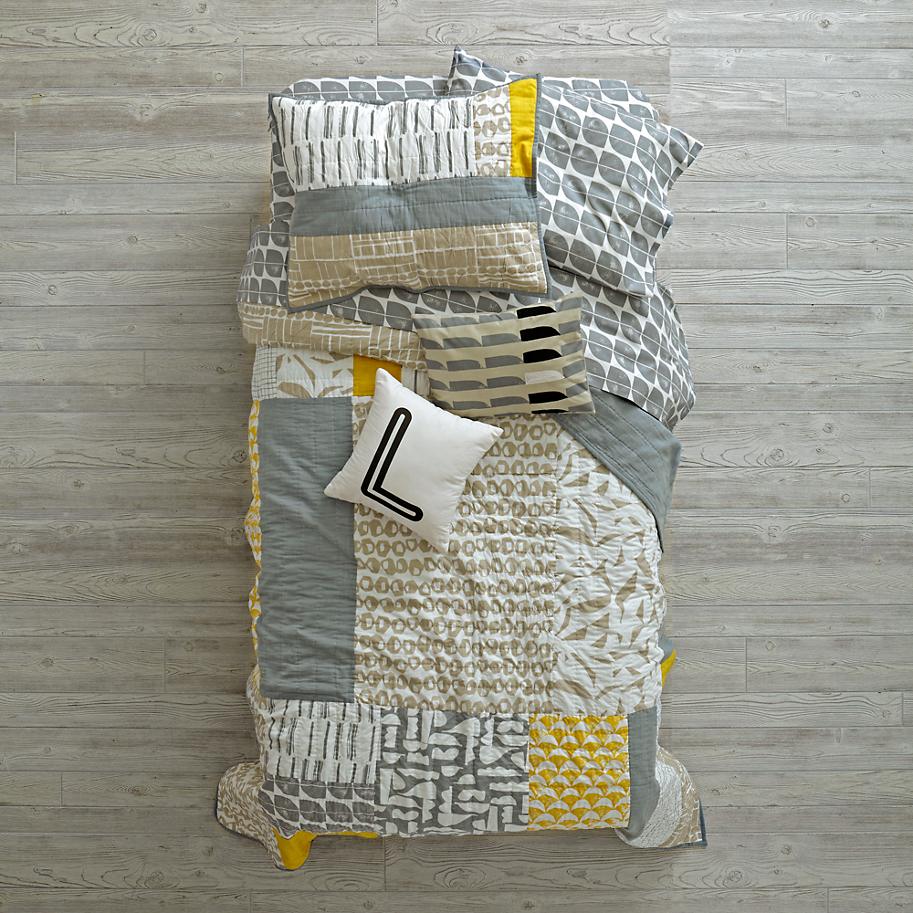 We are eagerly awaiting the unveiling of ferm LIVING's Fall/Winter Collection, but until then, we can revel in their current offerings. This Rose Billy Basket is crafted from cotton and features a range of speckle-like dots that seem fluid with their irregular form: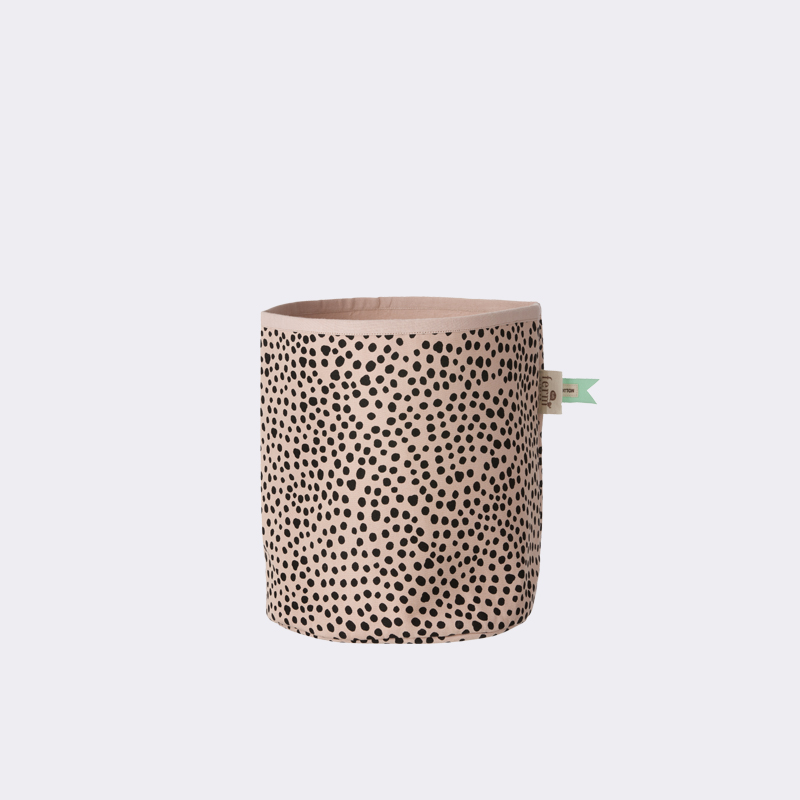 A similar design can be found on ferm LIVING's Mint Dot Bedding, shown below: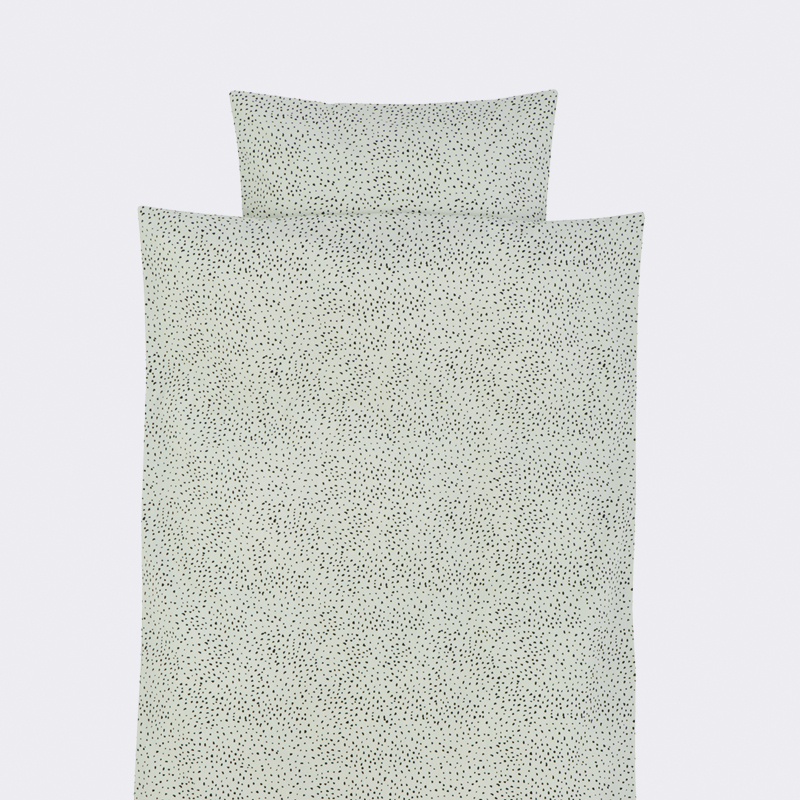 ferm LIVING also brings home abstract style with a range of modern cushions. The look is Scandinavian, and the simplicity of the designs makes these cushions easy to mix and match, as shown below: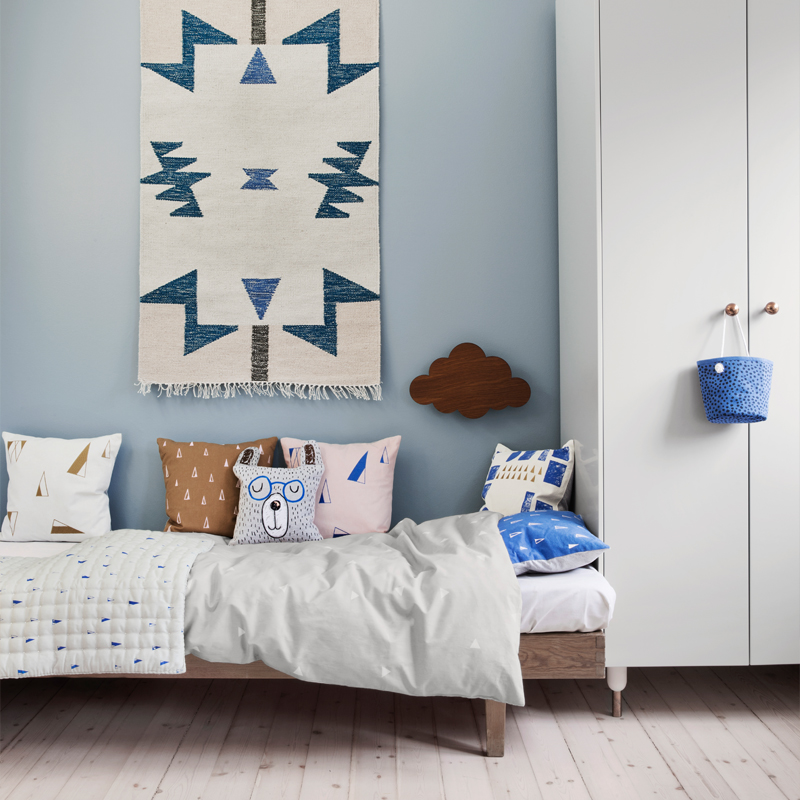 Bring some abstract design to your walls with these Confetti Decals from The Land of Nod. A variety of shapes, colors and sizes are represented, so you can create a pattern or craft the abstract design of your choice! More on decking the walls later in the post…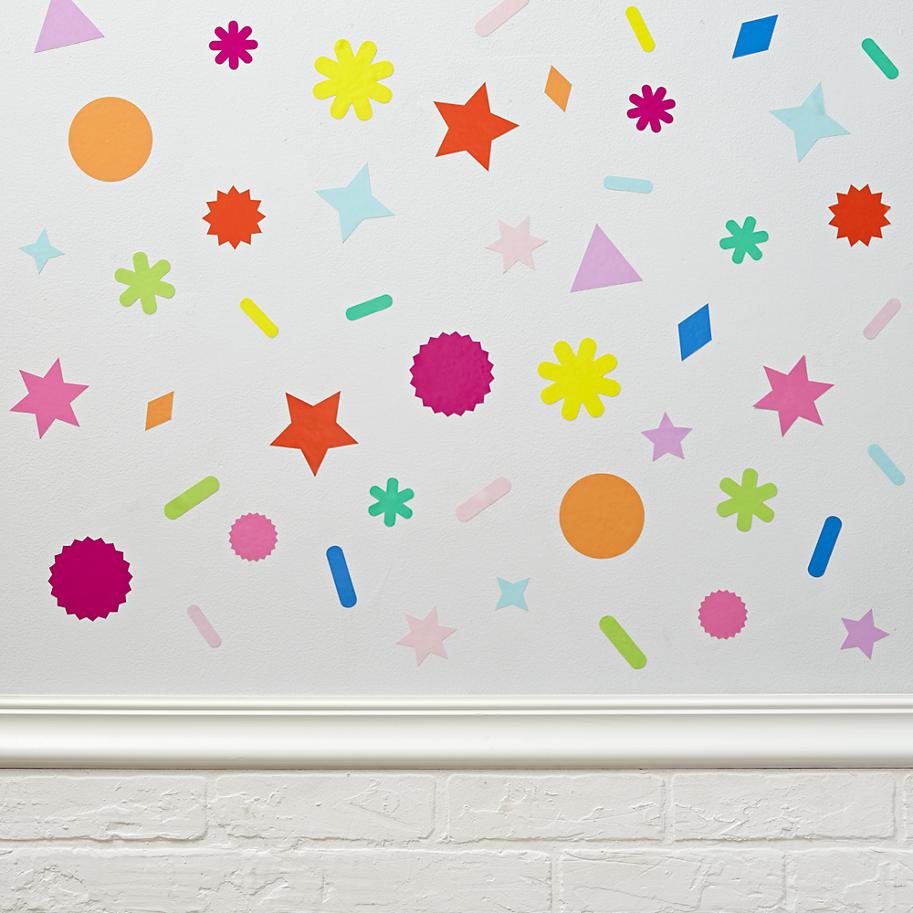 Old Is New
A return of Midcentury style is no new development for kids' rooms, but the clever ways that these motifs are emerging leaves us mesmerized. The Everly Rocking Chair from The Land of Nod has a true retro feel, thanks to features such as its button tufting and sturdy wooden frame. Yet this clean-lined piece is perfectly at home in the modern nursery: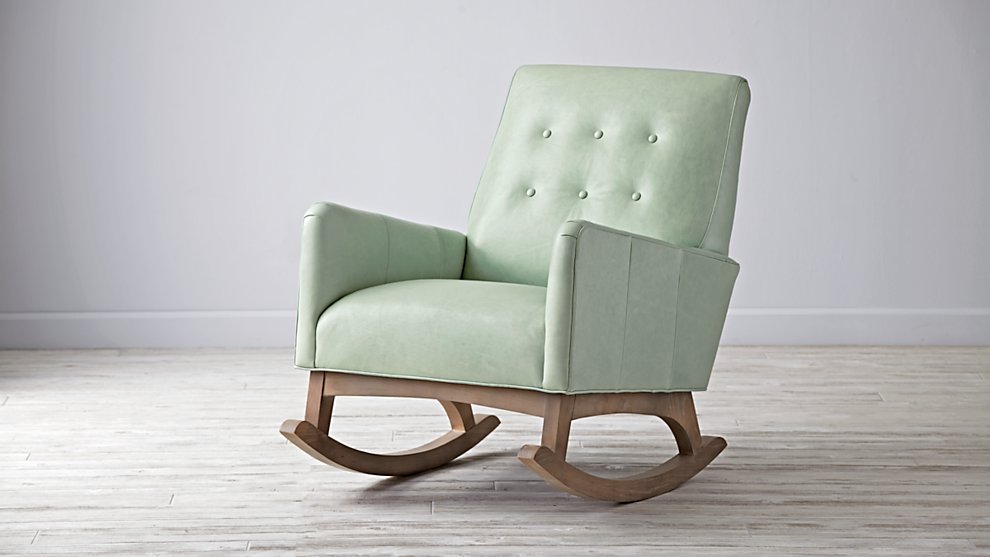 That color! The brass frame! That sleek form! The Land of Nod's Class Act Pink & Gold Desk Chair has many retro-style details that get noticed. But there's something undeniably modern about the stylish combination of materials: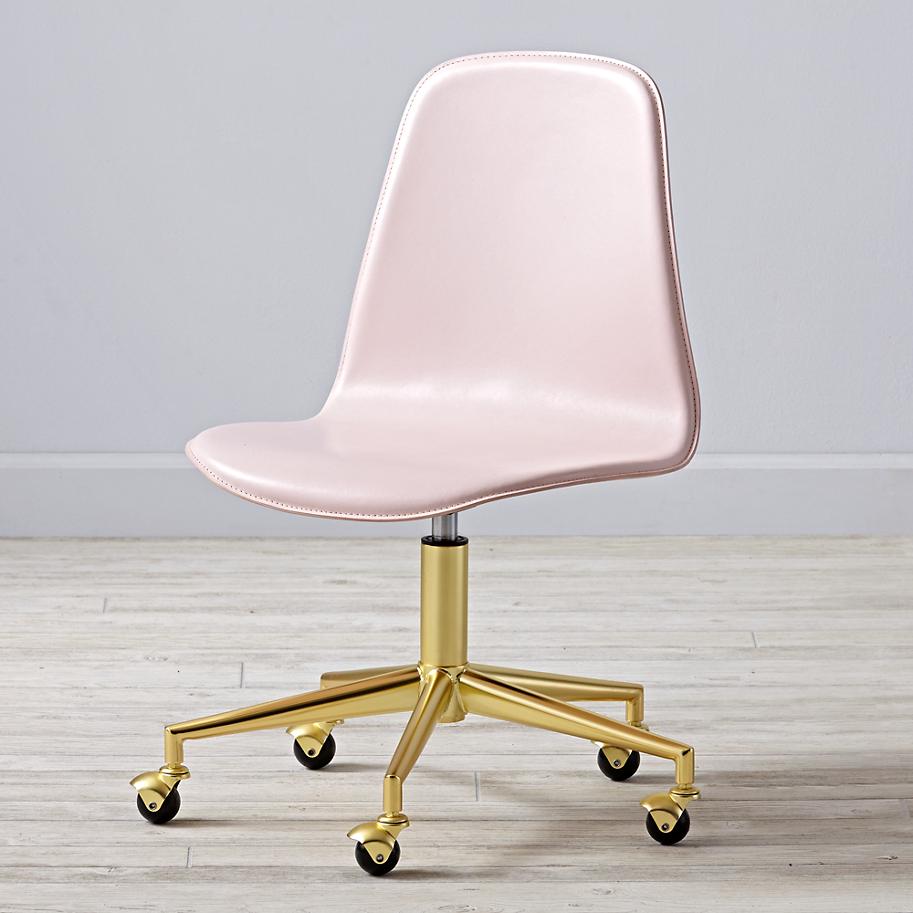 Designed by Bill Eastburn, the Stuart Toy Box features geometric cutout details, as well as angled legs that channel a retro feel: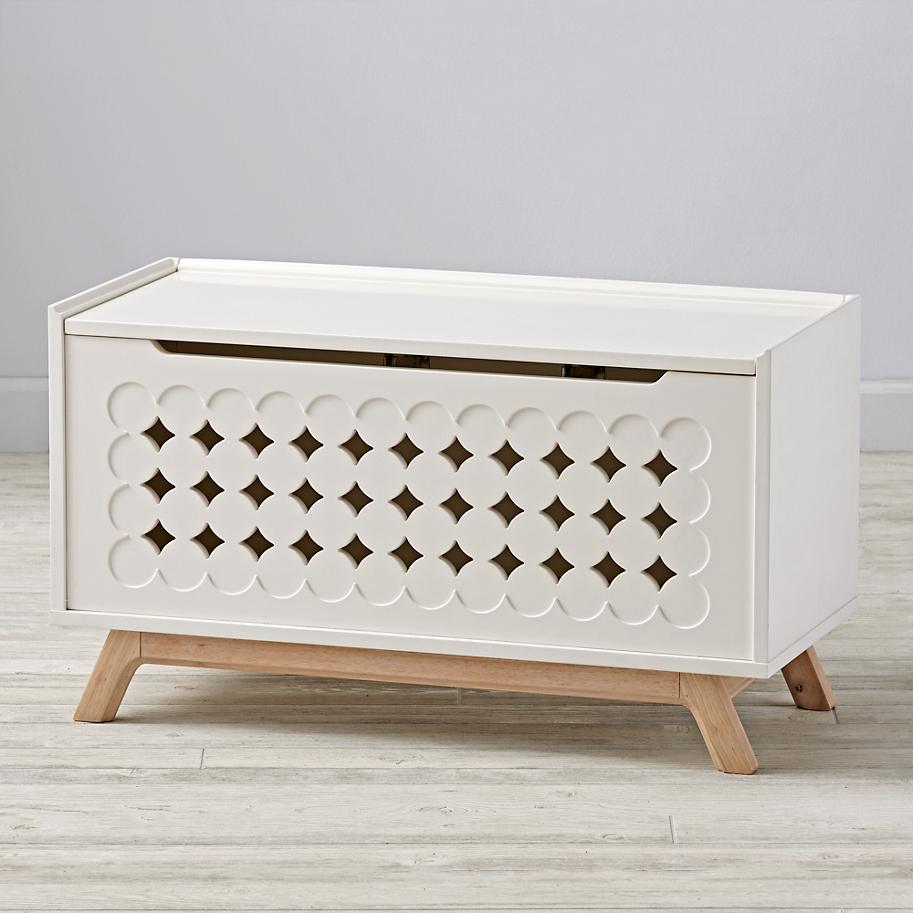 This Fulton Tall Bookcase has tapered legs that may as well be Midcentury, yet wooden edging brings the piece into industrial modern territory: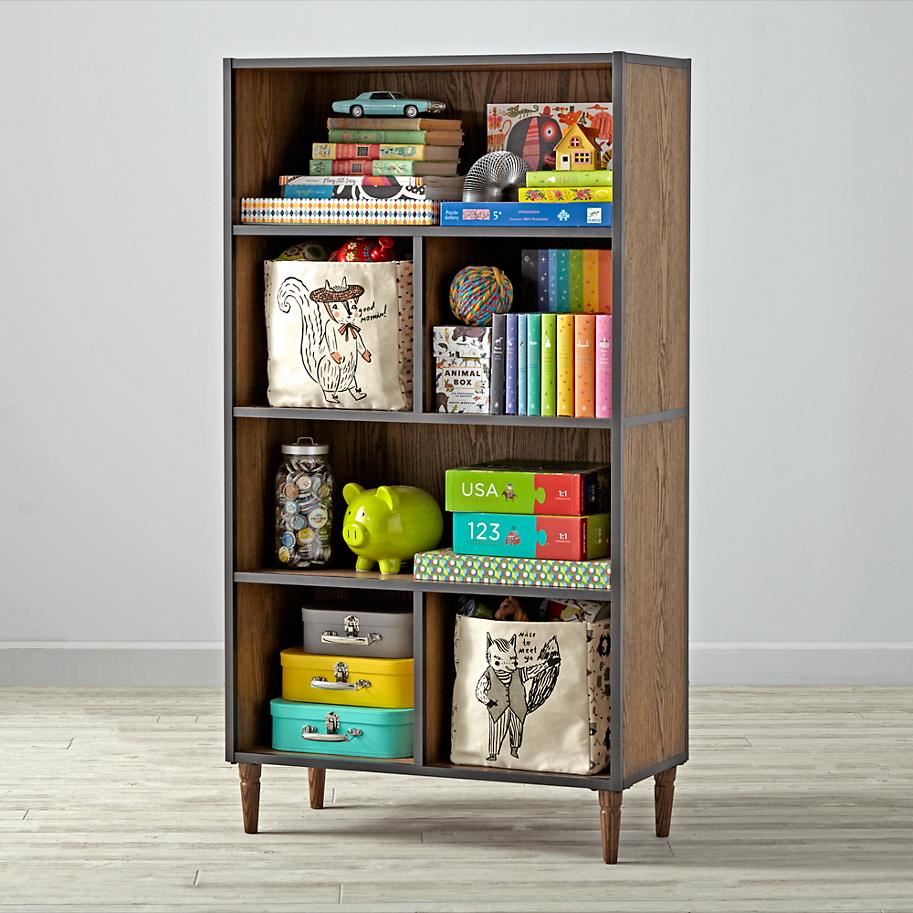 Rounding out our collection of old-meets-new products from The Land of Nod is this Art Collage Bedding and Duvet Cover, featuring colorful forms on a lavender backdrop. Anyone else noticing an '80s vibe? Yet this bedding is perfectly in line with today's range of abstract motifs (see the Abstract Design section above for more fabulous bedding).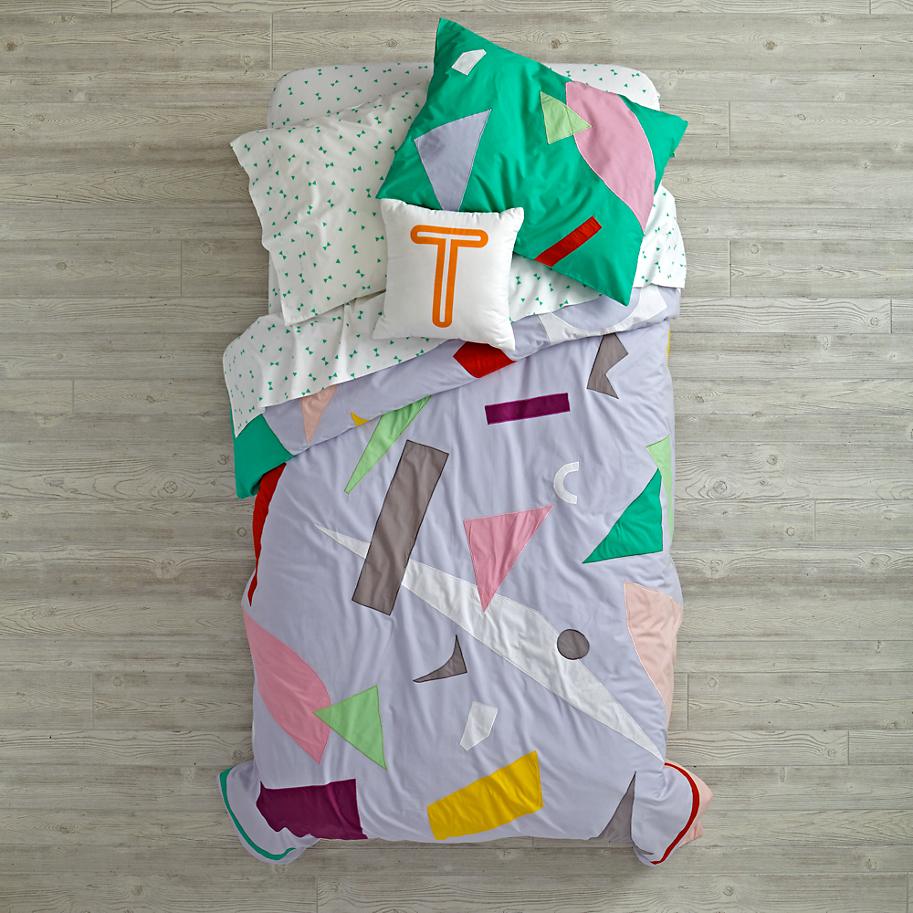 Boho Chic
PB Teen's new collaboration with Lennon & Maisy showcases Boho chic style to the fullest. You can make this style as ornate or relaxed as you want it to be, depending on the way you pull it all together. Check out the air plants in the wall basket below. So Boho-modern!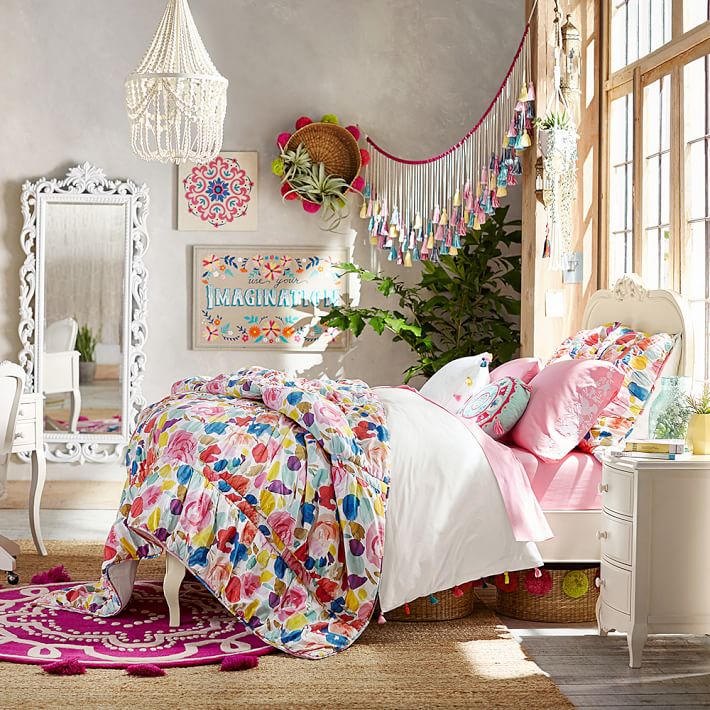 Bring on the fringe with this Tassels Wall Decor, a garland featuring cotton tassels in a range of colors. Hang it overhead, drape it across the wall (banner-style), or opt for some combination of the two. It's tassel time!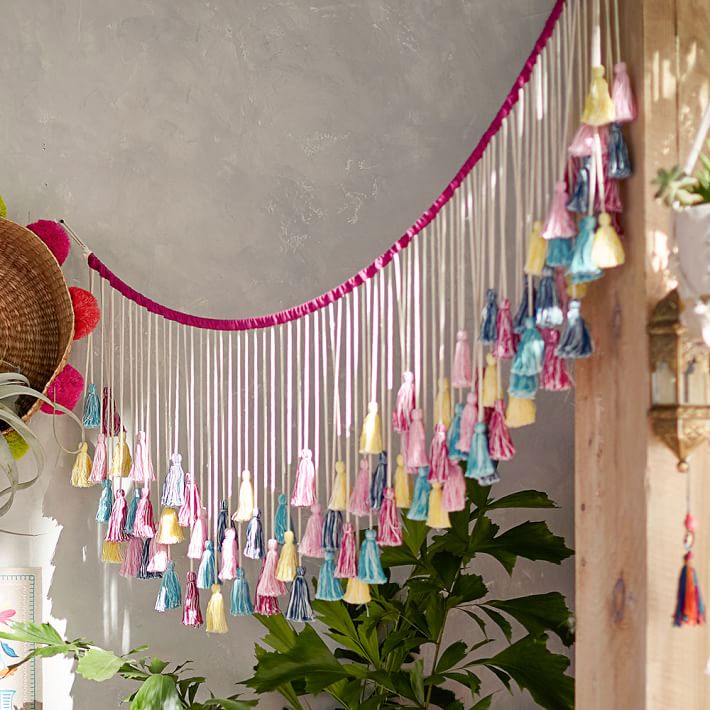 Below we see the Lennon & Maisy Bohemian Medallion Pillow, among other eclectic cushion selections: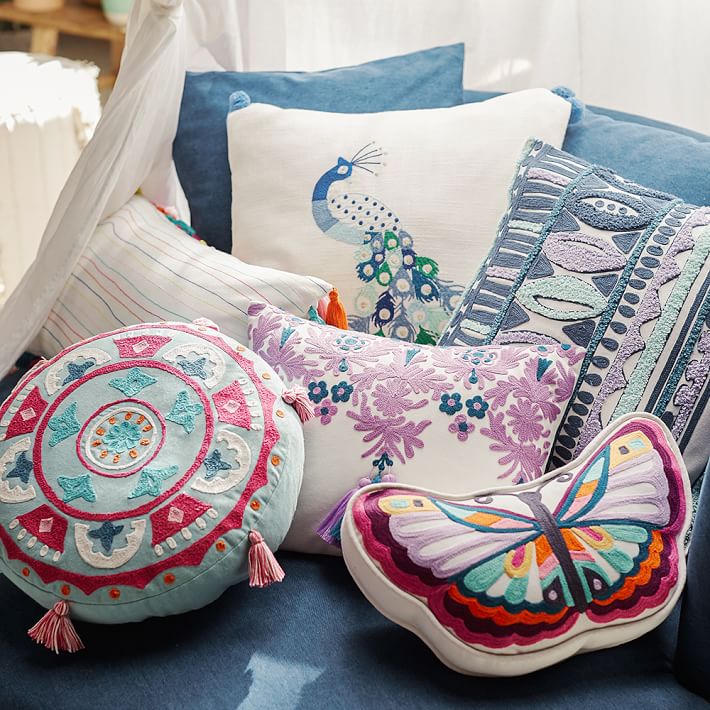 This Beaded Wood Chandelier is both ornate and chill, making it the perfect unexpected, breezy accessory for your teen's bedroom: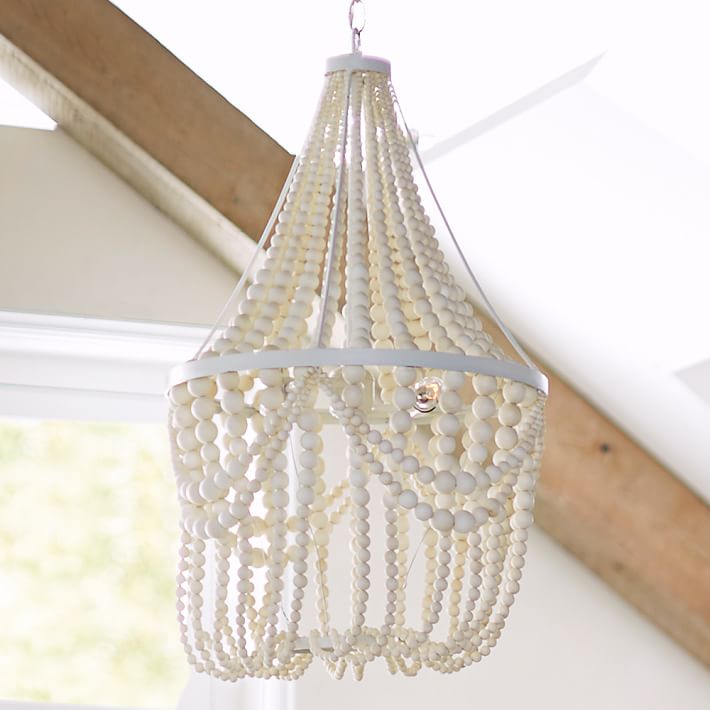 Deck the Walls
When it comes to trends in wall decor, we are seeing more and more "glam" accents (such as decadent mirrors). These days nothing seems too luxe for a child's room, as long as it's kid-friendly, of course! RH Baby & Child's Jewel Mirror celebrates the beauty of faceted style: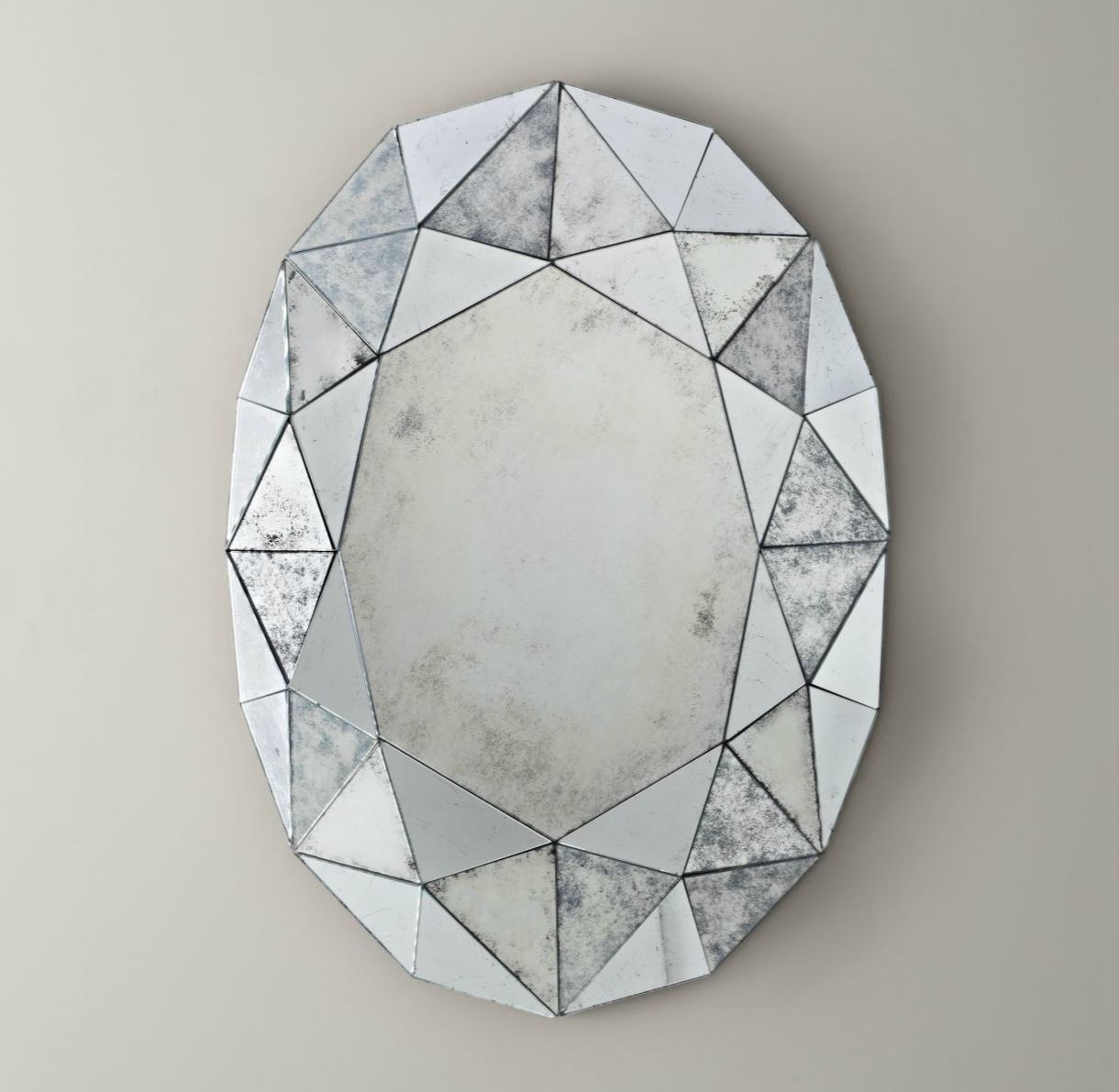 Wall lighting is becoming a popular trend, as it adds a dreamy touch to a child's room. This Starry Light Wall Decor from RH Baby & Child is a glowing display of LED lighting: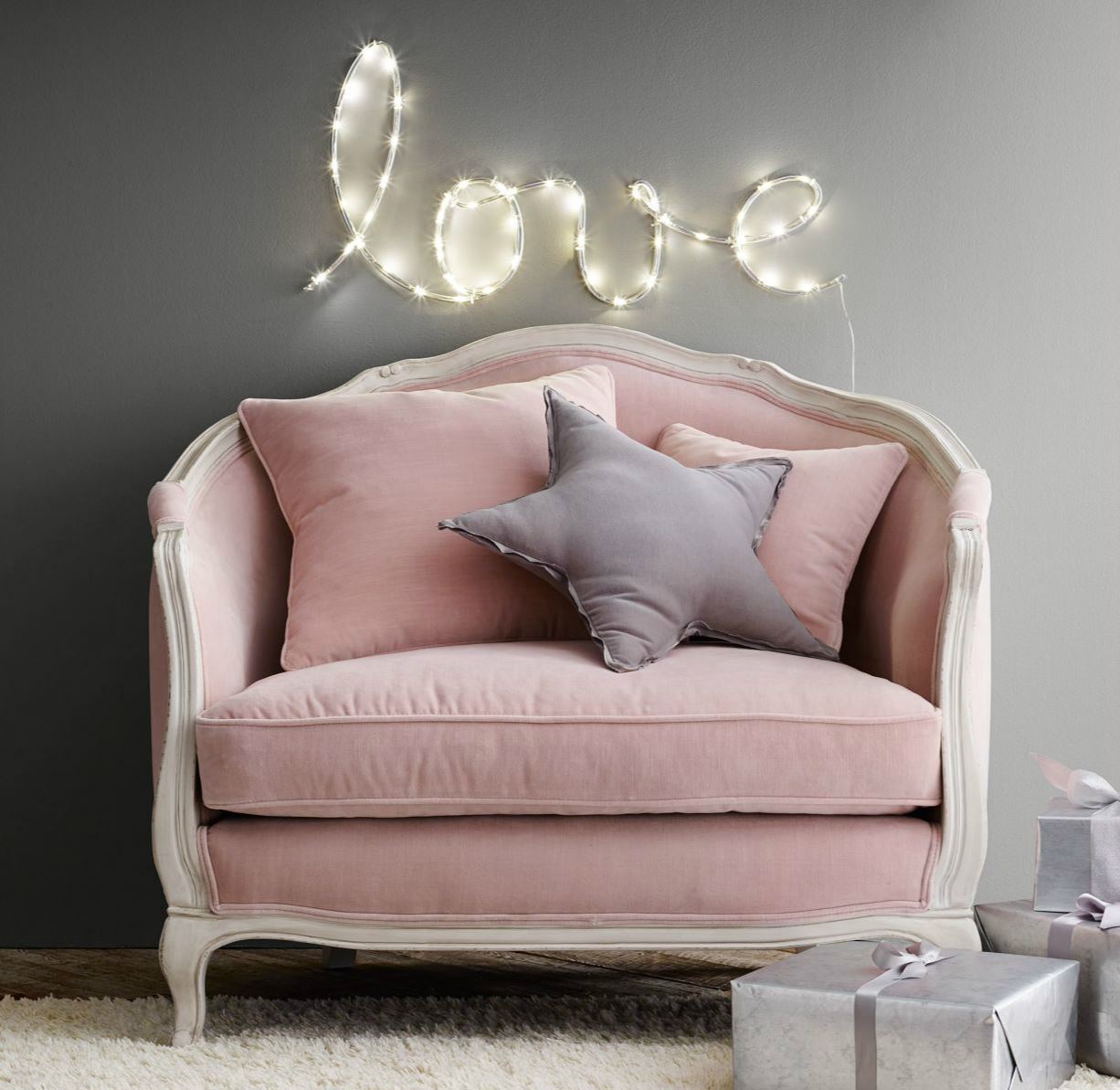 Decals are still going strong, yet we're seeing fewer and fewer "theme-y" designs and mural-like arrangements. Instead, decals of the minimalist, geo variety are gaining popularity. In fact, if you play your cards right, the decals just might resemble wallpaper! Below we see ferm LIVING's Mini Hearts Wallsticker set: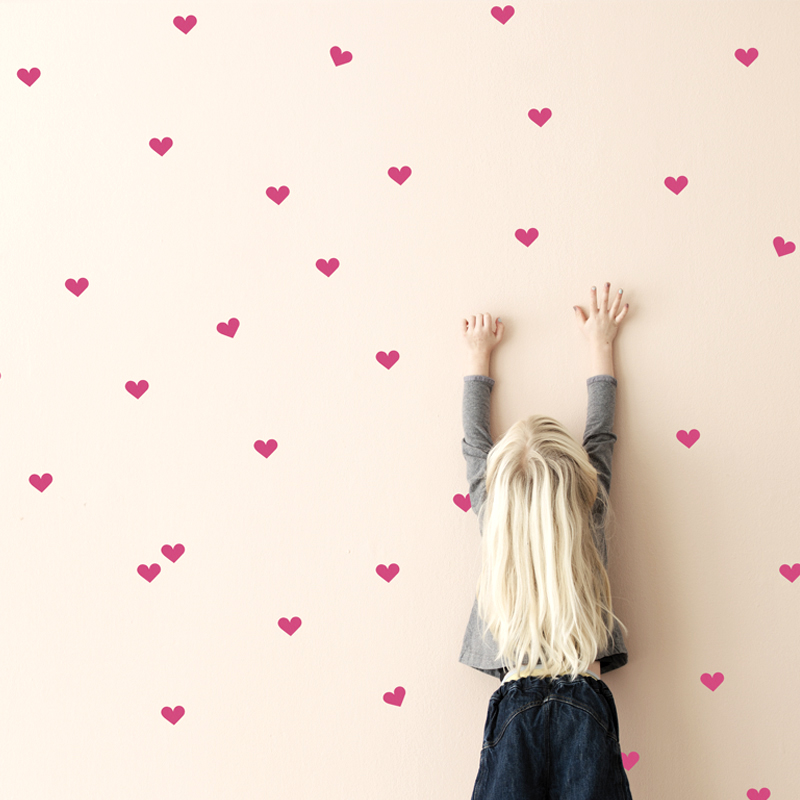 weeDECOR offers eco-friendly wall decals in a range of styles. We're partial to these geometric designs…

Don't forget a dash of the unexpected! This Hand-Folded Vintage Map Dress from RH Baby & Child takes pleated paper to a whole new level. And yes, that's really a paper map! Choose from four different styles to find a perfect fit for your space: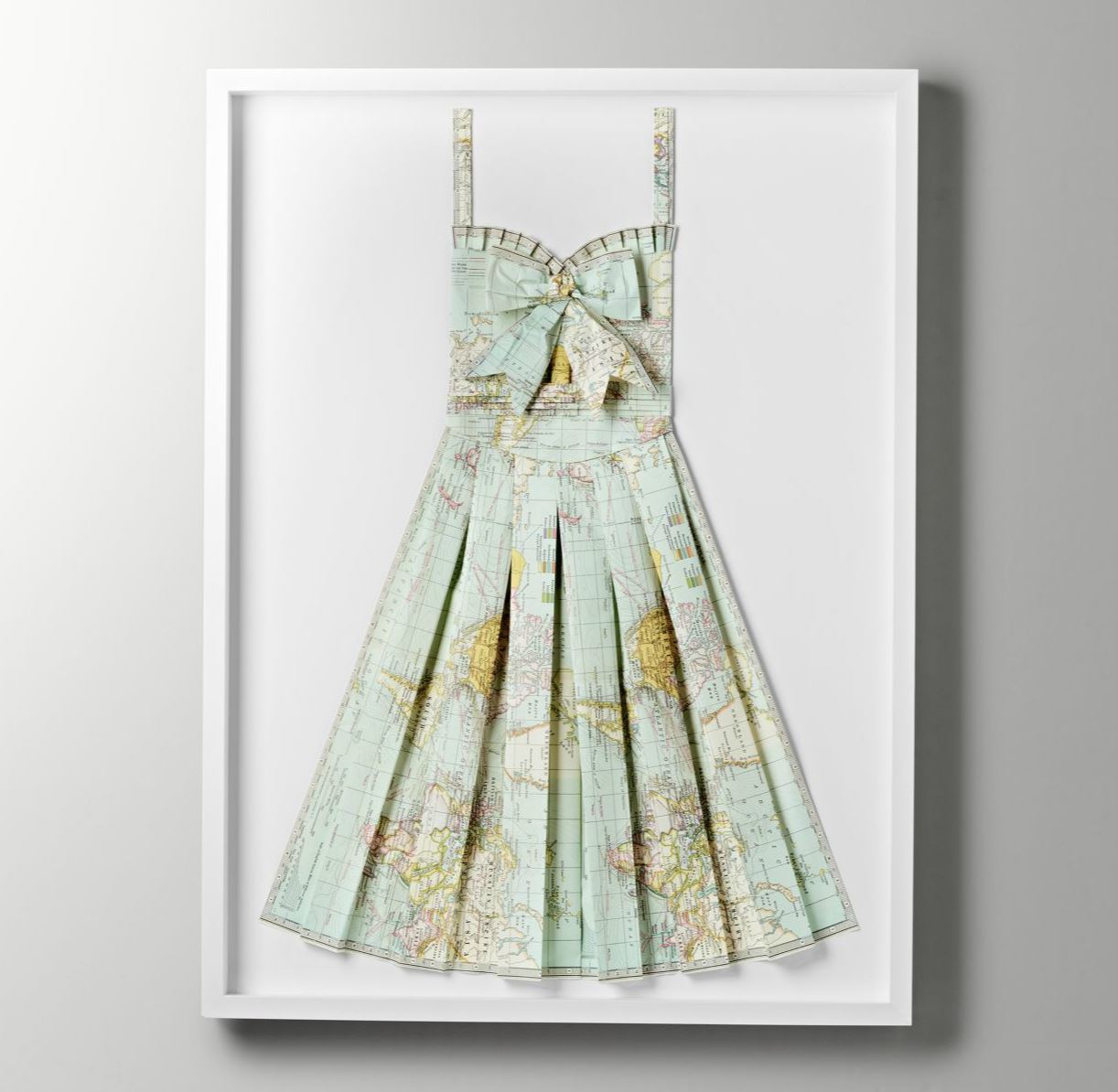 Which of these top kids' room trends is your favorite?…
Liked the story? Share it with friends.