African style of design and decorating is both unique and carries with it an inherent rustic appeal and ample natural goodness. Creating a stunning contemporary home that combines this 'sprit of African rustic charm' with modernity and a spacious open design in the wilderness of South Africa's Western Cape is the fabulous Imbizo House designed by KSR Architects and Interior Designers. The house feels open and inviting with an interior that is draped in neutral hues. With a central plan that aims to offer a fabulous gathering spot for both sides of a family that primarily resides in the UK and has African roots, it is living area, kitchen and dining space that are intertwined in an open plan living space.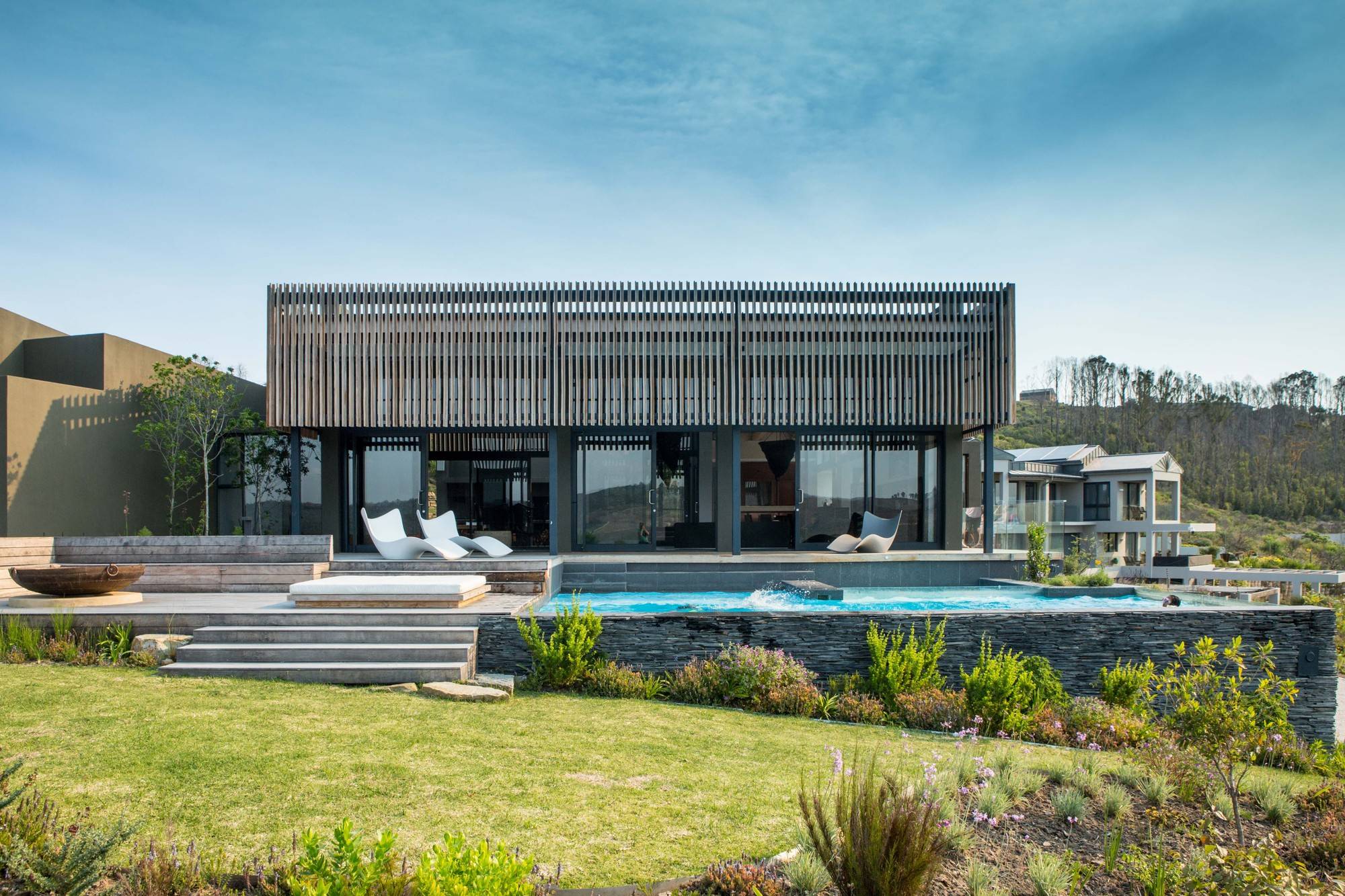 The living area on the inside is connected with the outdoor kitchen and the deck outside and the transition between both the zones is seamless. A large pool next to the area and the deck become one and offer amazing views of the green landscape outside even as traditional African design elements finds space within a modern framework in every room of the home. [Photography: Jan Ras]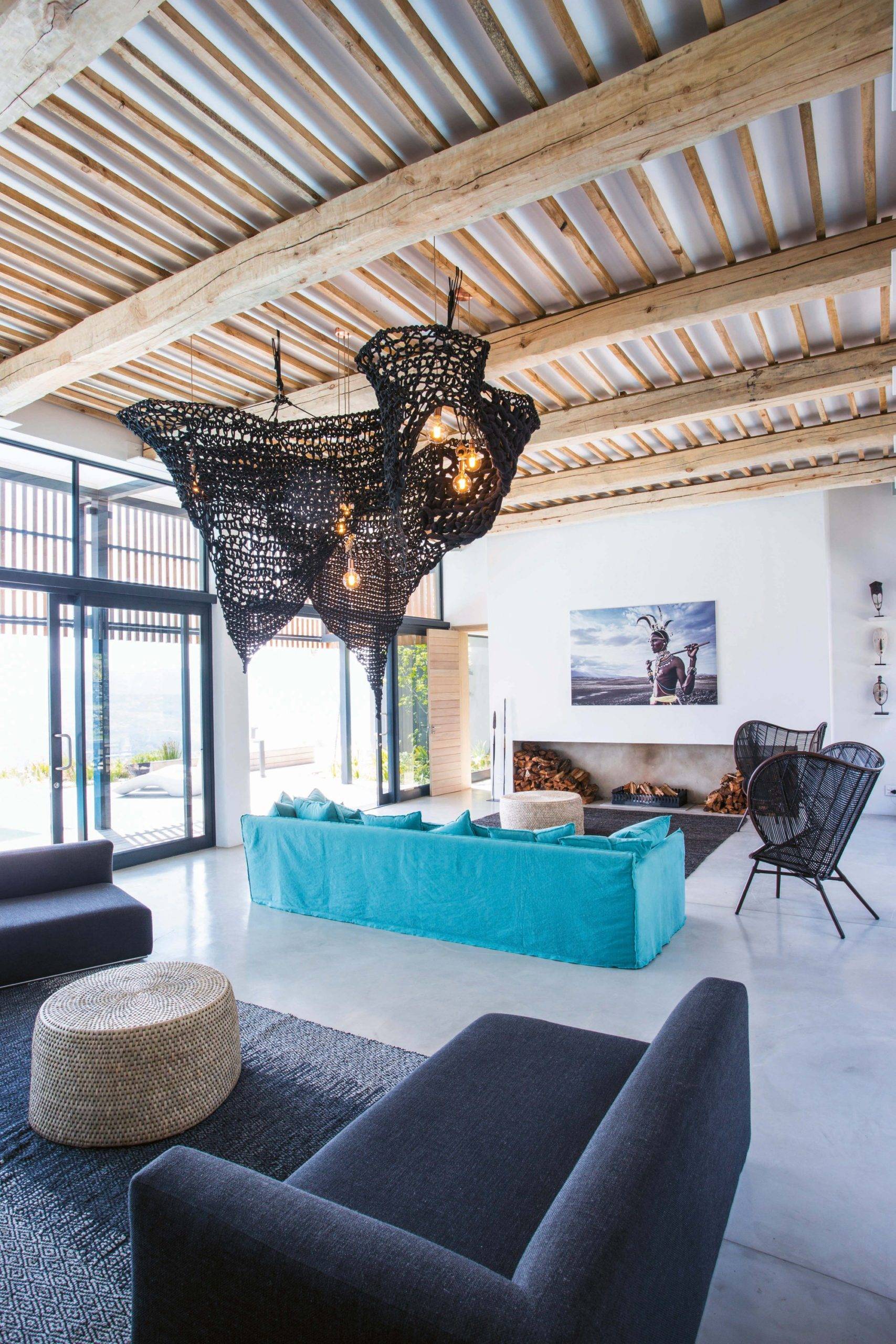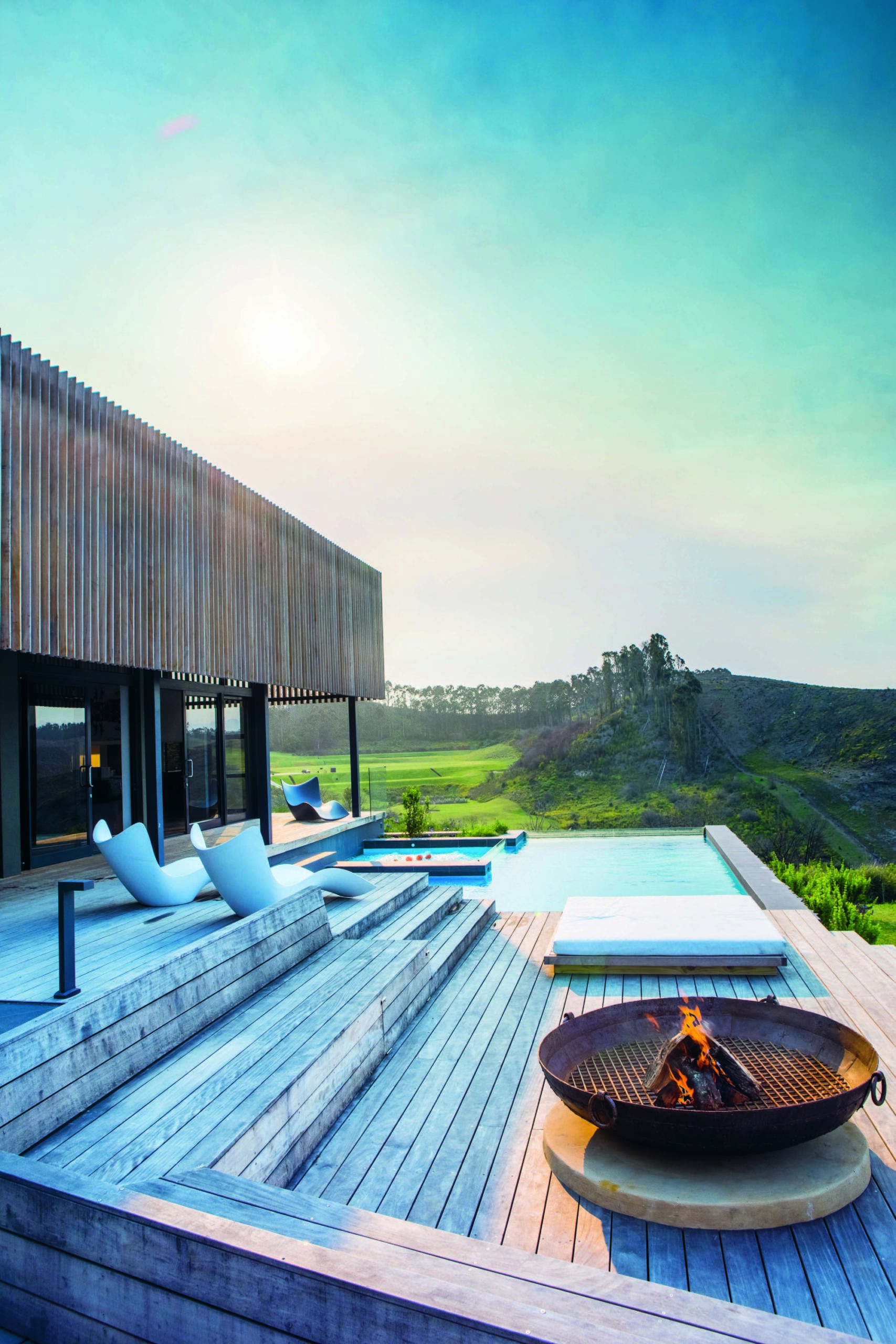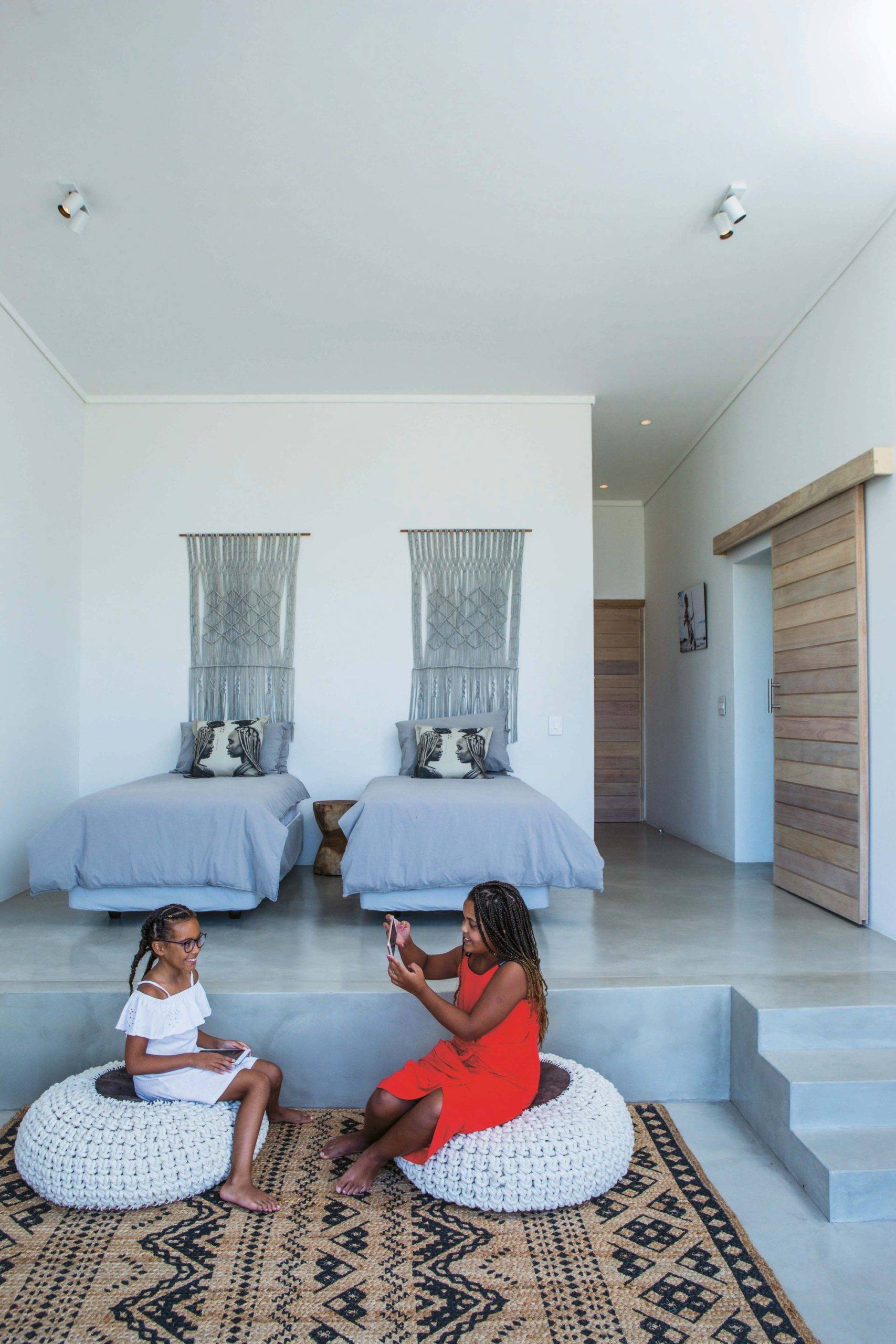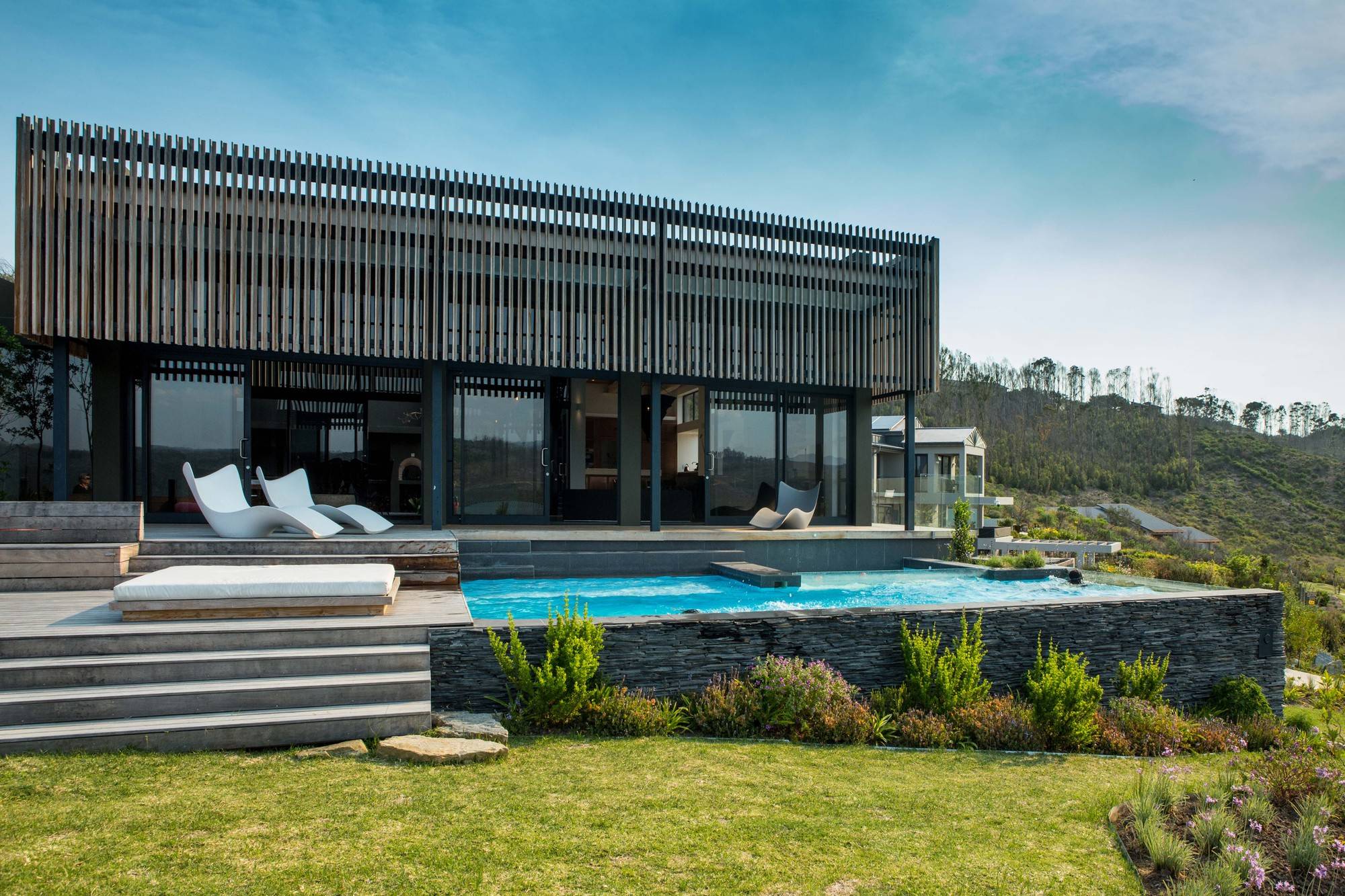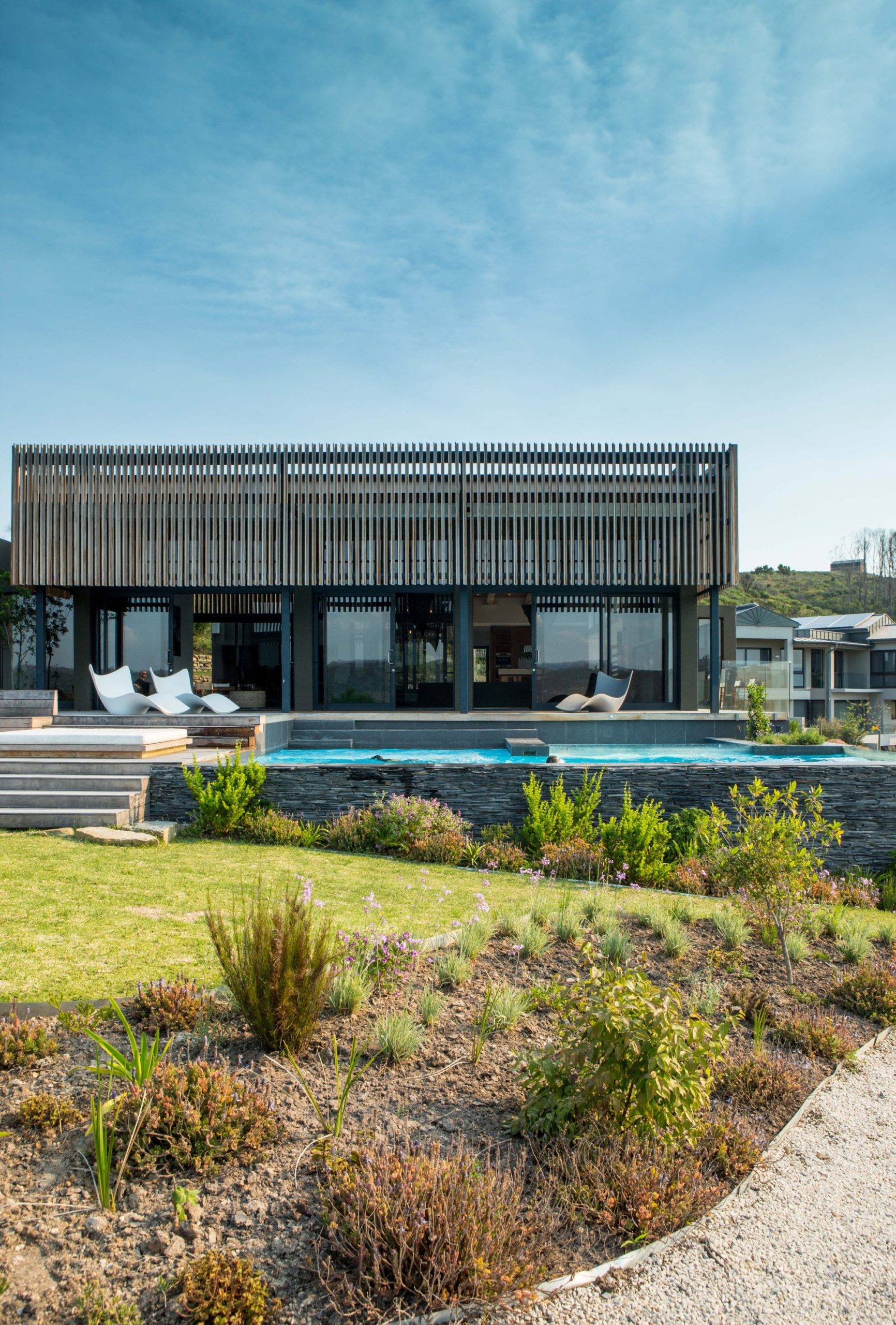 A pair of granite boulders hewn from a local quarry are positioned to form a bar at one end of the lounge, and a tangle of fishing trawler net has been repurposed to create a striking light feature above an aquamarine couch. When the holiday home is not in use by the family it is let out on Airbnb, offering an ideal spot for tourists visiting the Knysna lagoon on their journey along the Garden Route.