Lagom is a popular Scandinavian concept with the main goal of achieving a balance in all aspects of life. With elements that are applicable to career, relationships, and design, Lagom has found its way to home decor.
Lagom motivates you to get rid of the things that don't serve a purpose in your life. The main intent is to create a pleasant and relaxing space through the use of colors, materials, and furnishings. How can you implement the popular trend in your living space? Let's find out!
What is Lagom?
Lagom can be defined as establishing an equilibrium. The goal is not to have too much or too little of something, but rather to find the right balance.
The concept is pretty versatile and can find its way into various styles. The main principle is to hold onto the things that you like. Start by eliminating the things that you don't like or use. Remove all the unwanted stuff so that your home is practical, comfortable, and loveable.
What can you do to implement Lagom in your home? Simple things like changing the furniture position and redesigning the layout to make the space functional are a good start. Remove the clutter and all those things that make it difficult to relax. Use decorative items like woven storage baskets to conceal the clutter and bring a minimalist feel to the space.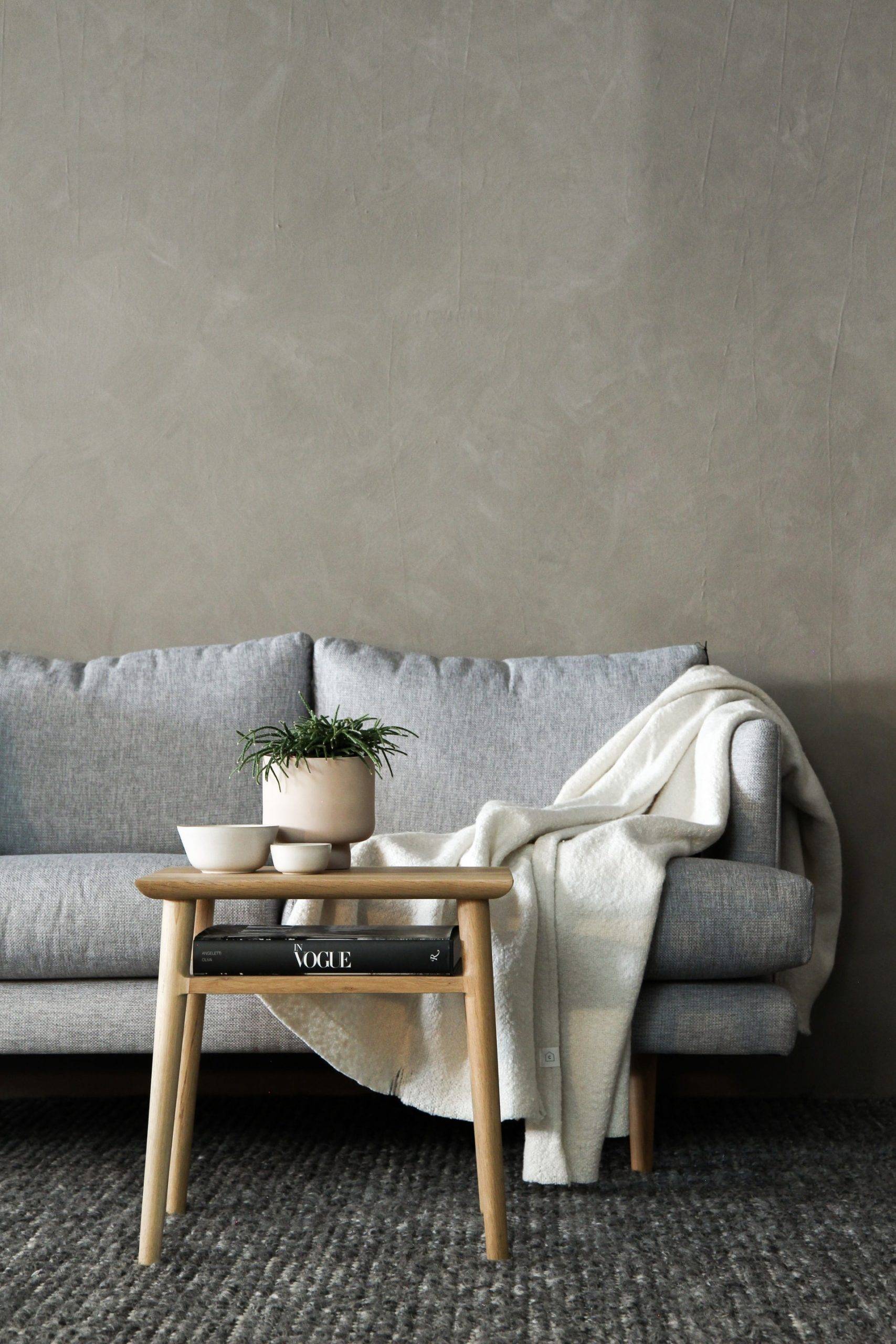 Light color palette
When choosing a color palette, opt for light colors that make the space feel airy and bright. If white appears too flat, stick with light gray instead. According to the Lagom concept, bold colors make you feel stressed and don't allow you to relax.
Introduce natural light
Lagom focuses on maximizing the natural sunlight, so make sure to keep your walls in light tones to disperse the light in the space. Use sheer curtains and move large furniture pieces away from the windows so that they won't block the natural sunlight.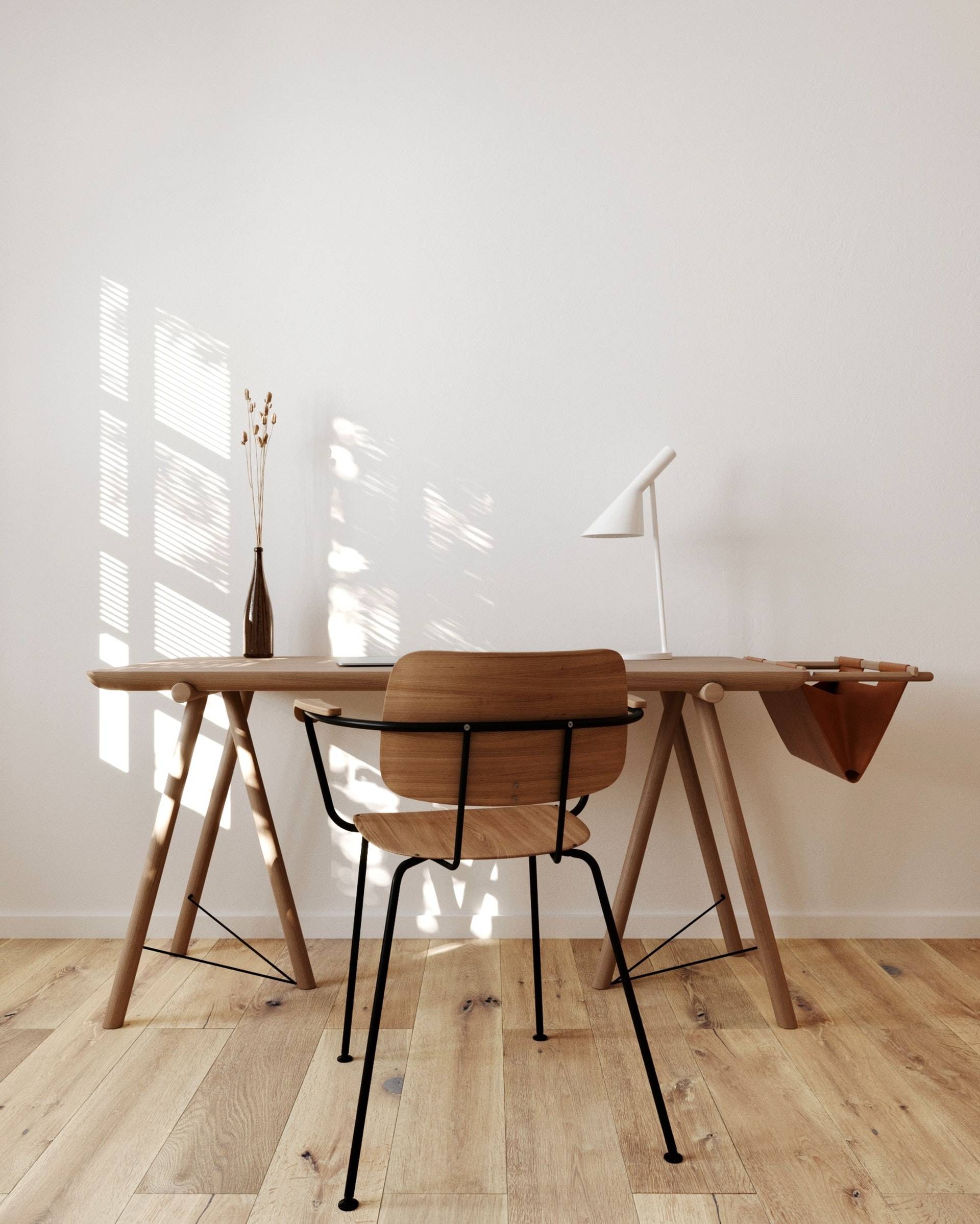 Natural elements
Natural elements add a dose of texture, so feel free to introduce a variety in the space. Fresh plants are an excellent start since they are aesthetically pleasing and contribute to wellbeing with their air-purifying ability.
Try and introduce a mix of natural textures to spruce up a minimalist space. We would recommend woven blankets, wicker baskets, and jute rugs to add a touch of playfulness. Don't forget that the Scandinavian principle excludes carpeting for hygienic reasons, so add area rugs to anchor specific areas and add a touch of coziness.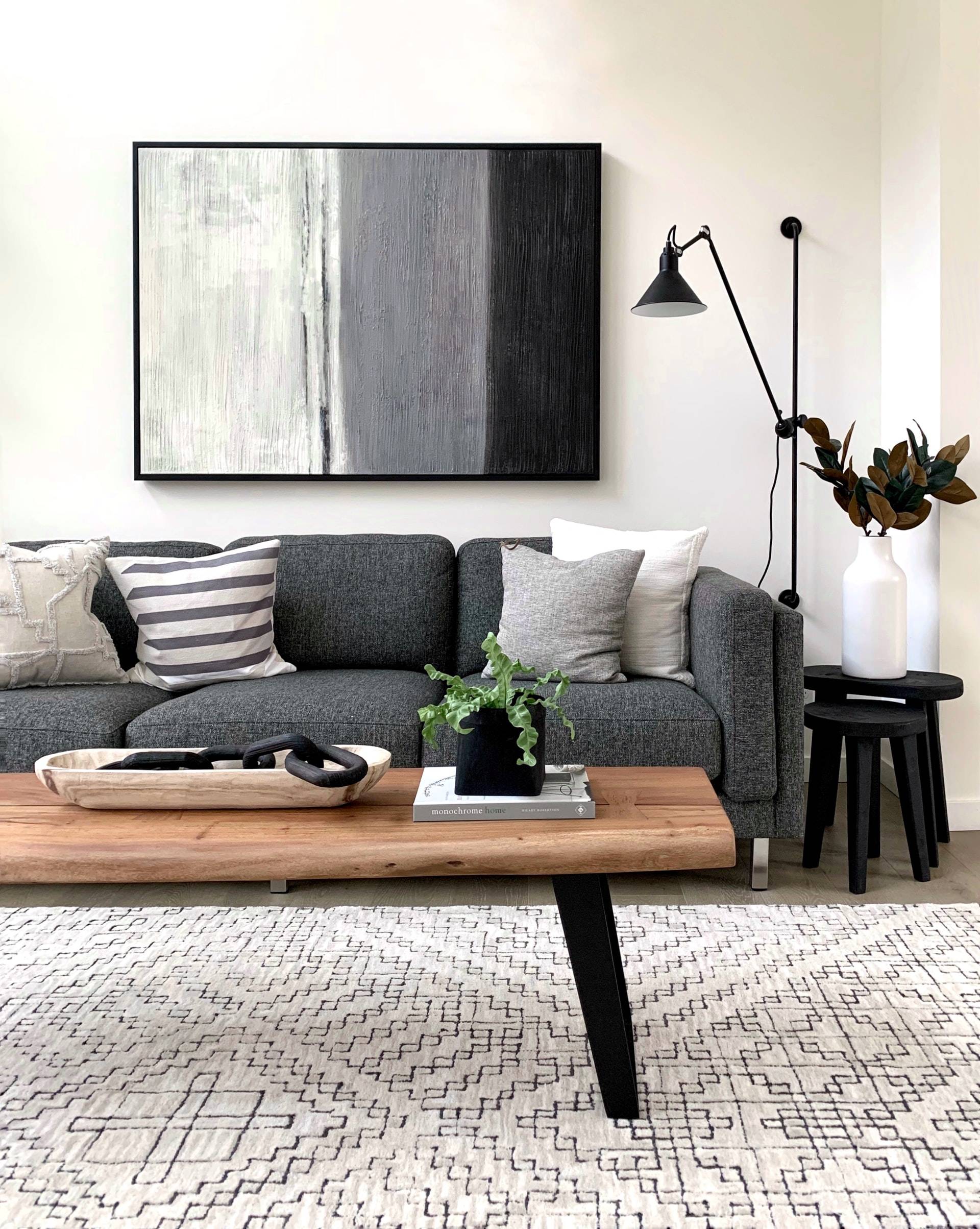 Furniture choice
Choosing furniture for the sake of good looks isn't in harmony with the Lagom principle. Instead, opt for functionality and comfort. The pieces should have a purpose, fit your style, and provoke positive emotions.
One of the essential aspects of Lagom is sustainability. Spend some time searching for furniture in thrift stores and flea markets. Find charming pieces that will complement your style and you will cherish them for years to come.