Space is a precious commodity in most big cities across the globe and in places like London, Melbourne, New York City or Singapore, the urban landscape only offers limited square footage; a space that you need to pay a premium for. That is why the many HDB apartments in Singapore are still so very popular and accommodate for a majority of the urban population. But PROJECT#13 designed by Studio Wills + Architects in the city is one that revamps these spaces of the past and gives them a whole new purpose with smart design that maximizes the limited area without creating a sense of clutter.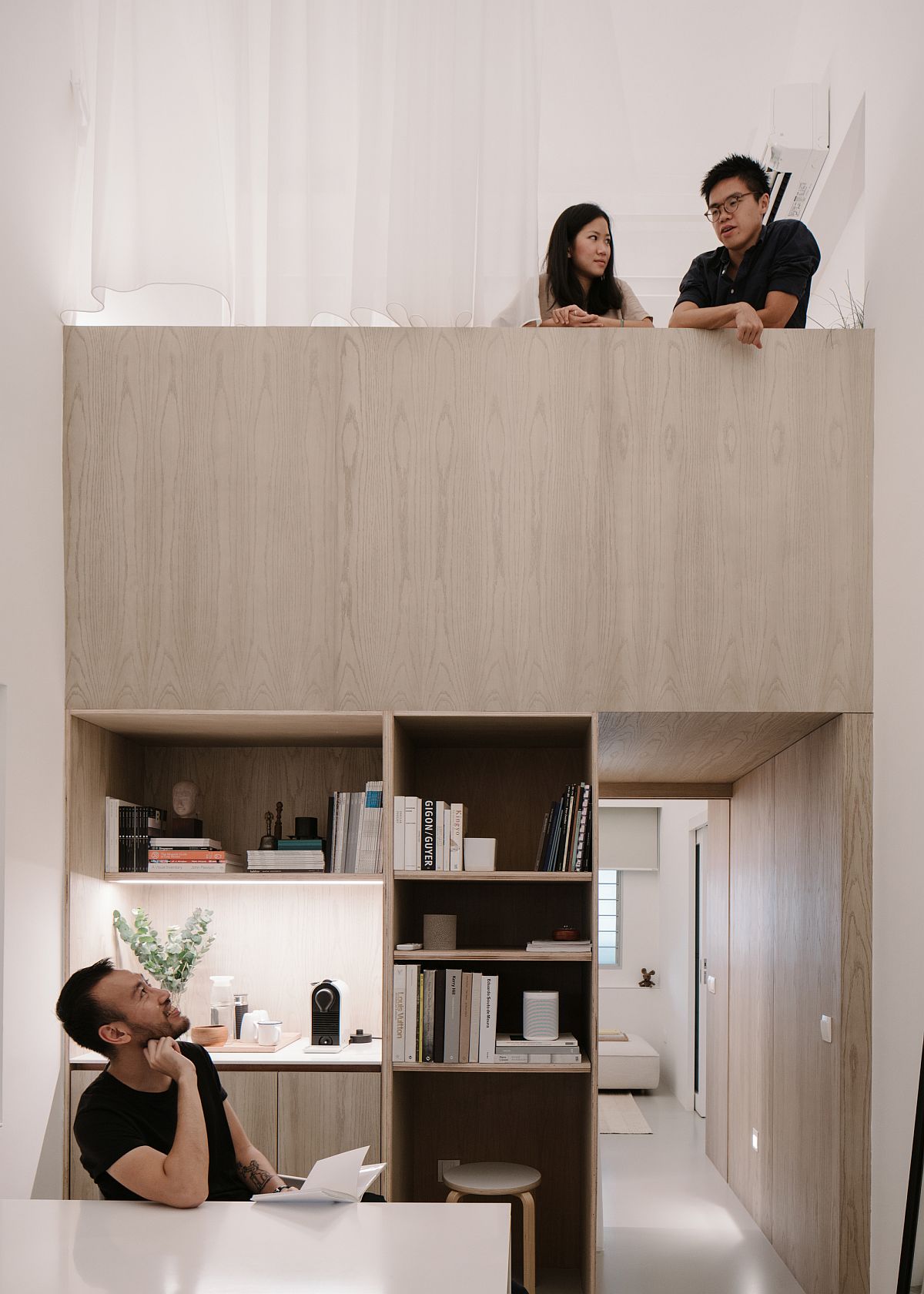 The brief for the architects was to bring privacy to these uber-small units and to transform one into both an office space and living zones; one flowing into the next in a seamless manner. With a white and wood color scheme on the inside, the units feel refreshing and light-filled and the loft level sleeping area ensures that there is ample room underneath for the living and kitchen areas. With a reception and lounge on one side and meeting and dining spaces on the other, there is still plenty of room for everyone to interact with ease. [Photography: Khoo Guo Jie, Finbarr Fallon]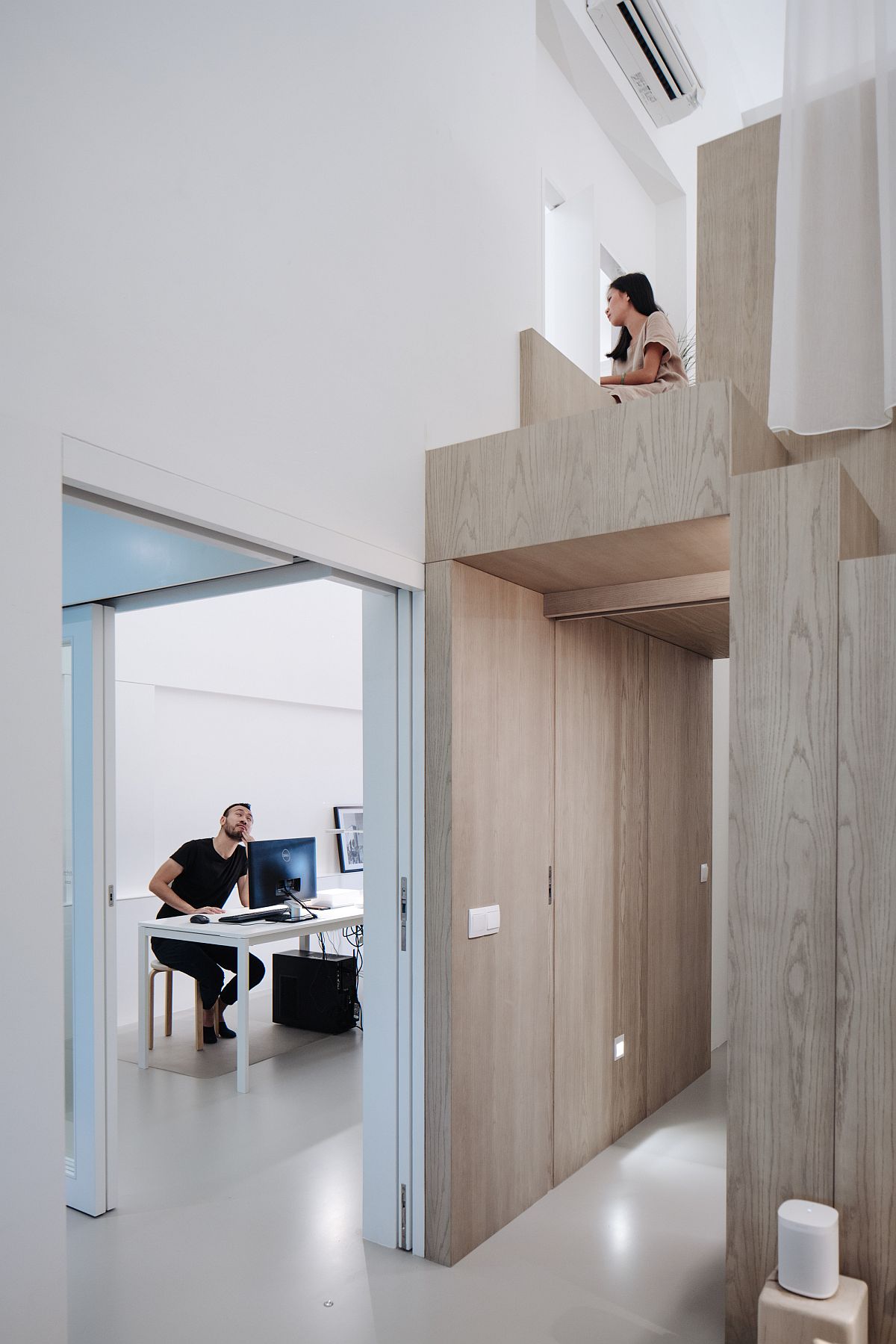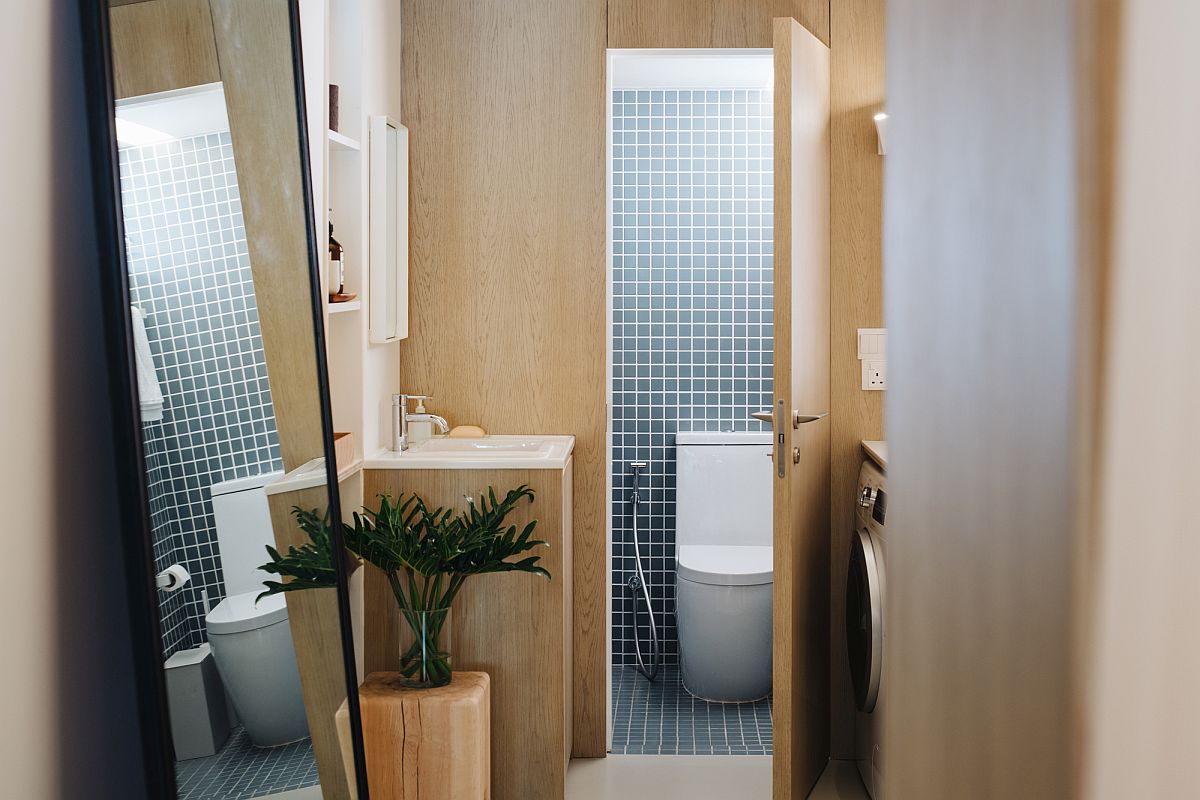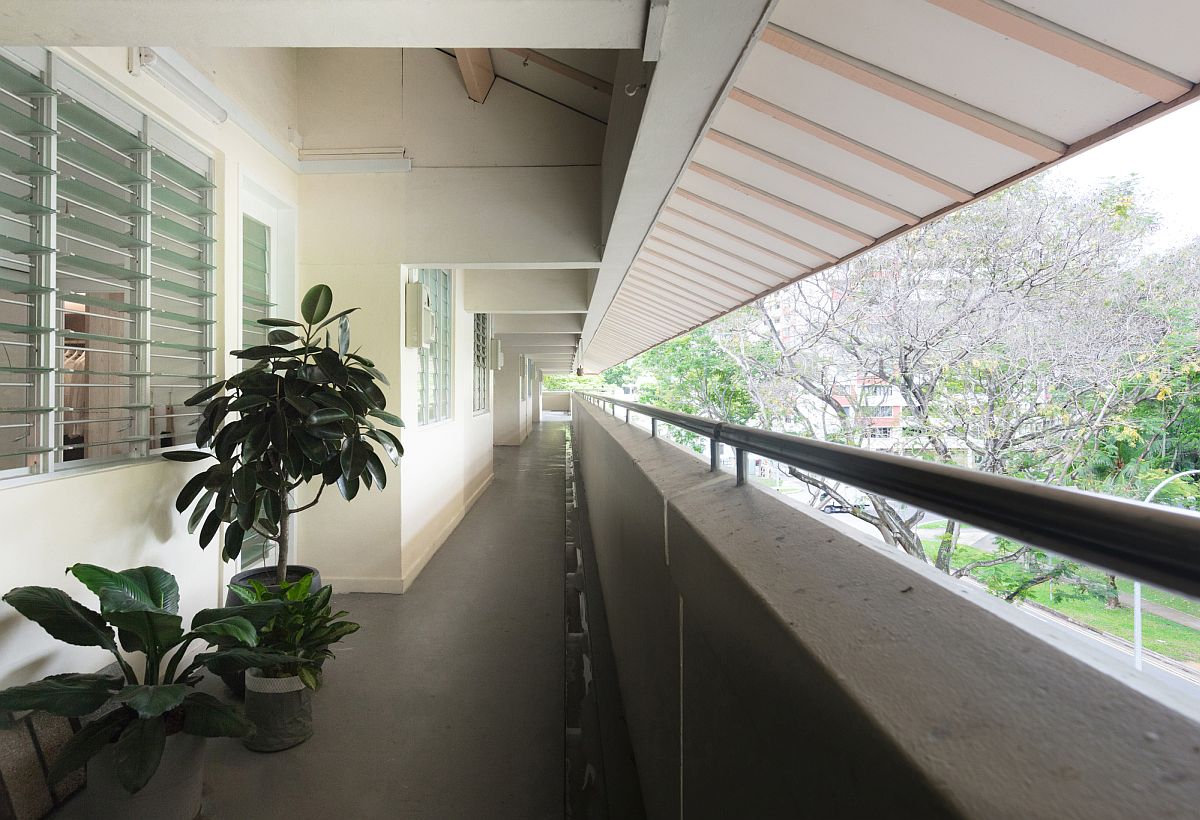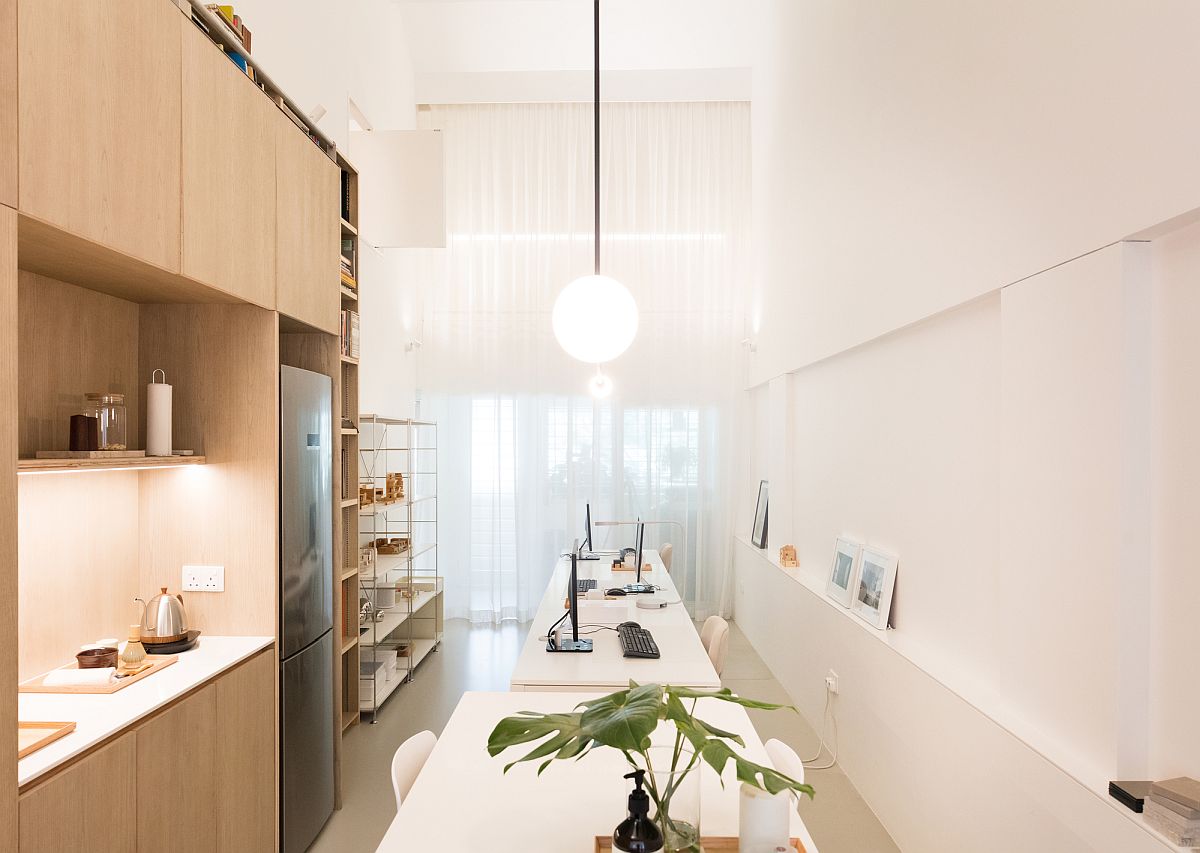 Nested in a public housing block served by common corridors, such corridors were originally envisioned as social interaction spaces. However, over time many units facing these corridors were observed to have their curtains permanently drawn over its windows as a result of the changing behavioral patterns with increased need for privacy of its occupants.