Nestled in a serene and green neighborhood of Lincoln, Massachusetts, the Hillside Modern Residence gives its denizens ample opportunity to connect with the outdoors at every turn. This contemporary family home designed by ZeroEnergy Design welcomes you with a custom rotating wall that instantly grabs your attention. The path to this door is long and winding and takes you through a lush, green landscape that fills one with a sense of joy and tranquility. On the inside though, the natural landscape yields to polished, contemporary surfaces that are largely draped in white.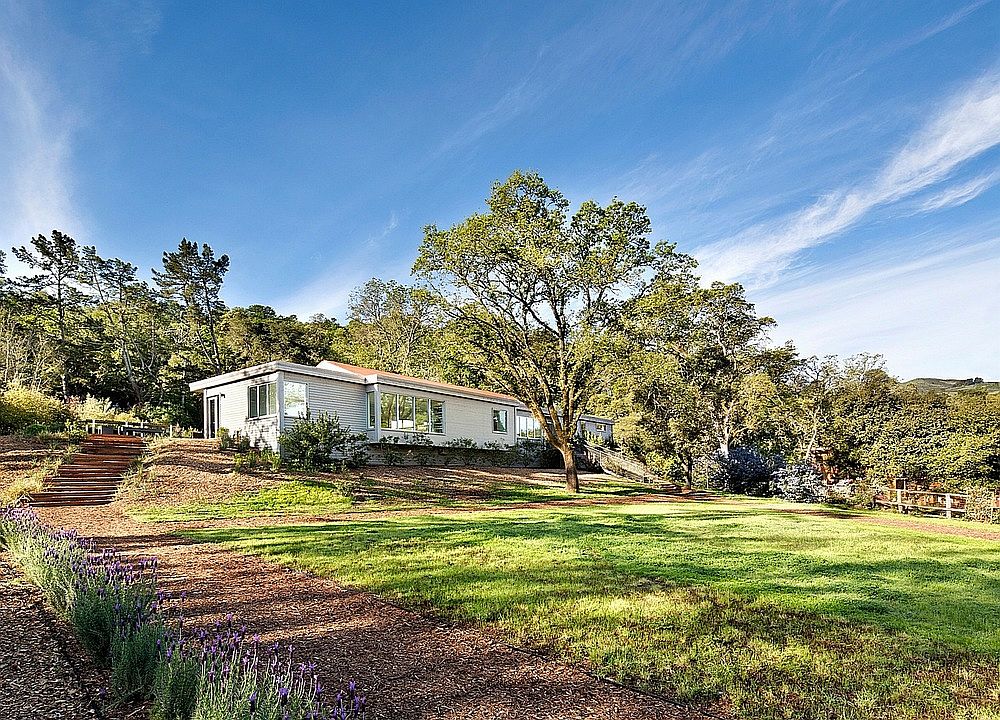 It is a curated balance of the natural and the man-made with the central courtyard acting as the common social zone. Flanked by the public and private wings of the house on one side and an outdoor living area along with a series of fruit trees on the other, the courtyard is both spacious and secluded. A view of the distant mountains and the countryside add to the relaxing lifestyle at this hillside home even as an open plan living area does away with rigid boundaries on the inside. The kitchen, dining and living room flow into one another and lead to the social zone outside.
Complete with a home gym, office, a pergola that contains the outdoor living area and smart lighting, this family home has it all. Concrete floors and wooden cabinetry on the inside along with the minimal steel pergola structure and its reed matt roof usher in textural contrast in a home where it is the landscape around it that shines brightest!
RELATED: Ingenious House U In Croatia Offers Unabated Views Of The Adriatic Coast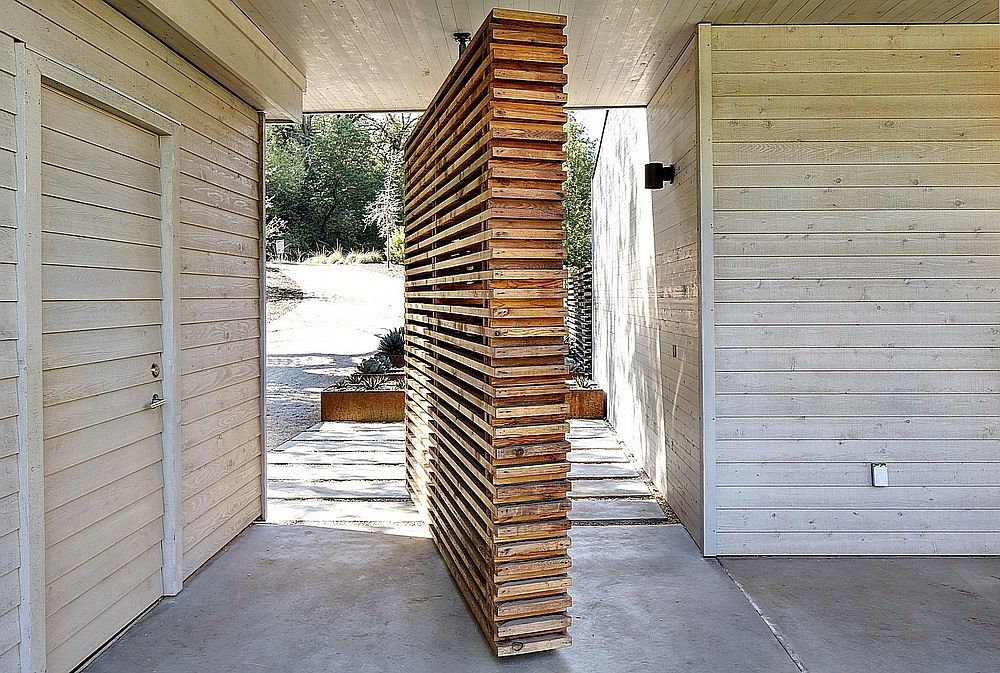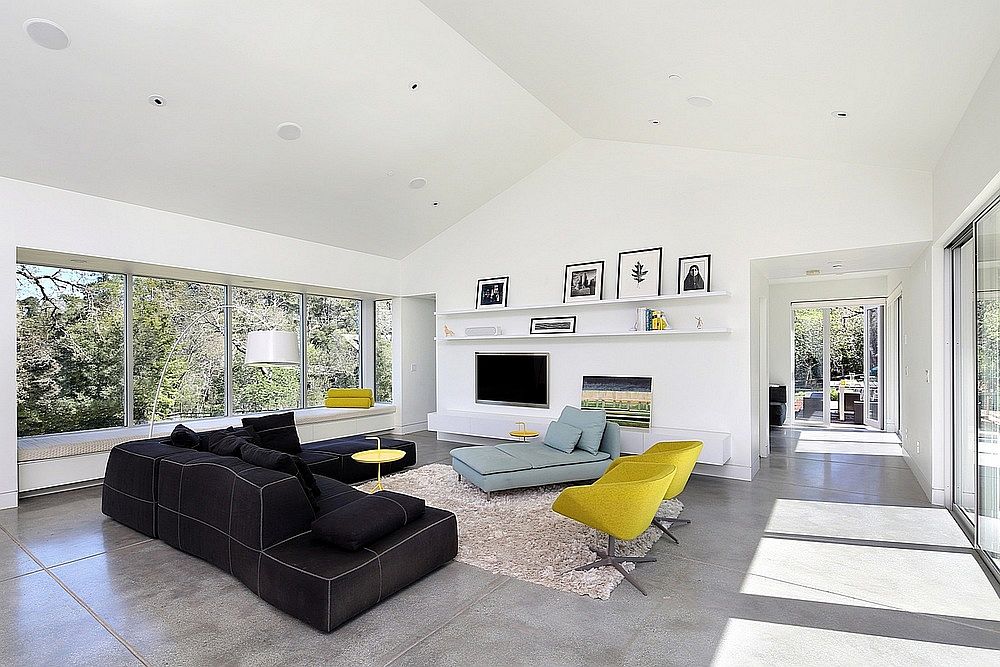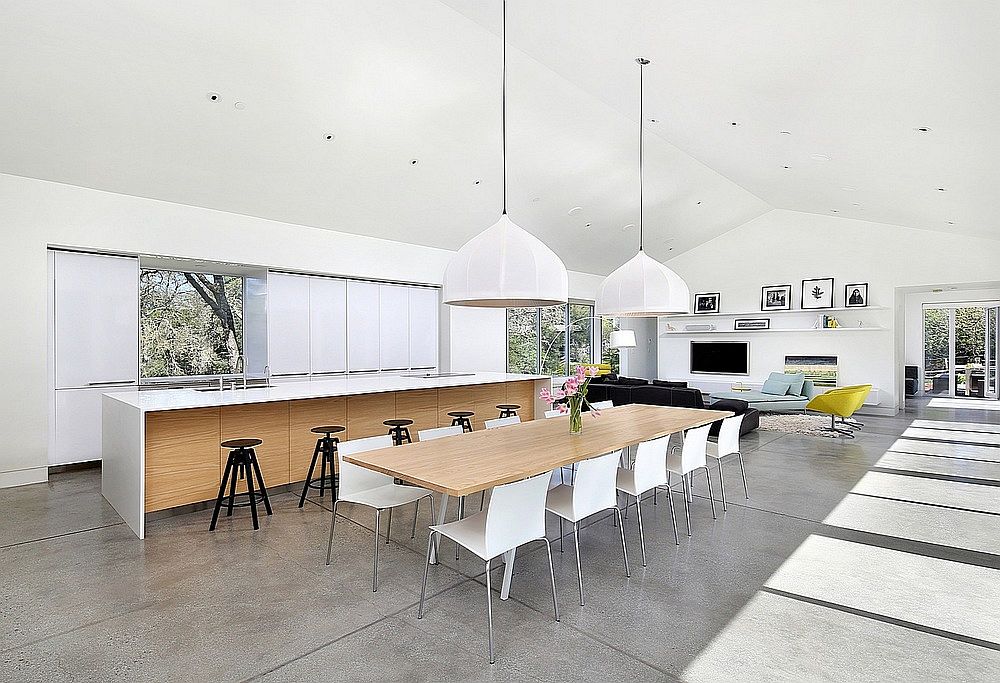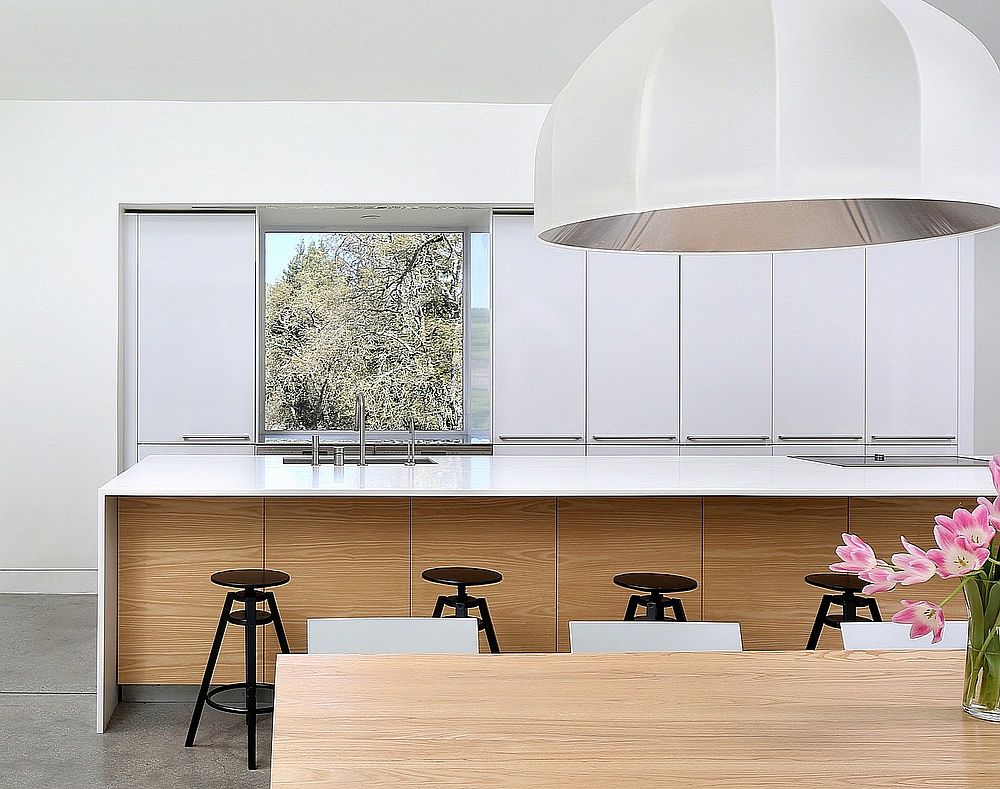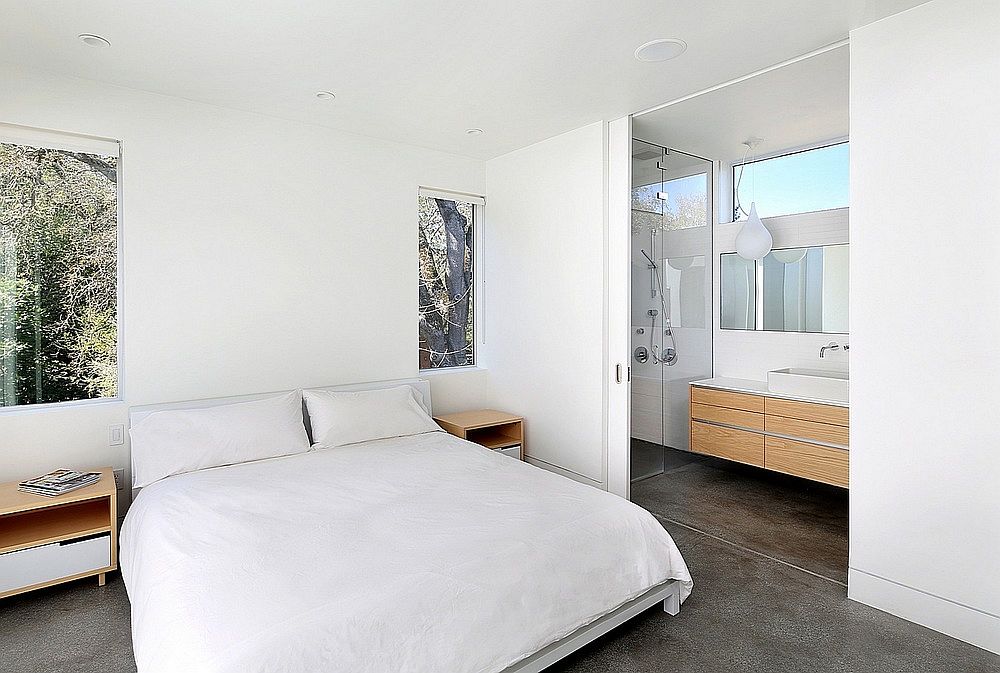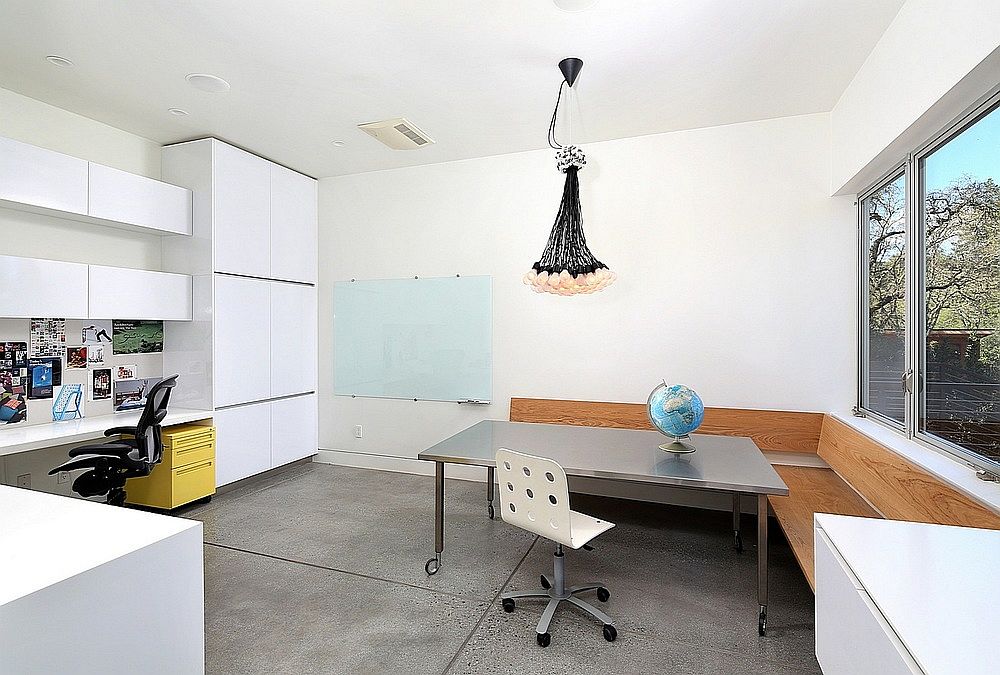 An away room located off the kitchen is designed for school work, craft projects, and also contains a desk for one of the parents. A home gym provides regular exercise space, while a 1150 bottle wine cellar offers its own form of respite.
RELATED: Courtyard Residence: Raw Industrial Elements Tamed by Modern Ergonomics