If you're living in a small space and storage is limited, today's post is for you! Thanks to a renewed interest in urban living, many people are opting for smaller homes closer to the middle of town. As a result, countless hideaway storage solutions have emerged in recent years, and they're helpful for small-space living in any location. After all, design is just as focused on solving problems as it is on celebrating beautiful decor. Read on and discover a collection of hideaway storage ideas for small spaces –
Wall Space Solutions
While your compact residence may be short on floor space, there's always wall space to maximize! Although the cabinets below are only 200 mm deep, they extend from the floor to the ceiling, neatly closing so shoes, CDs, scarves and other items are hidden from view. [photo by Nathalie Priem for Shade Abdul Architecture]
RELATED: 50 Modern Bunk Bed Ideas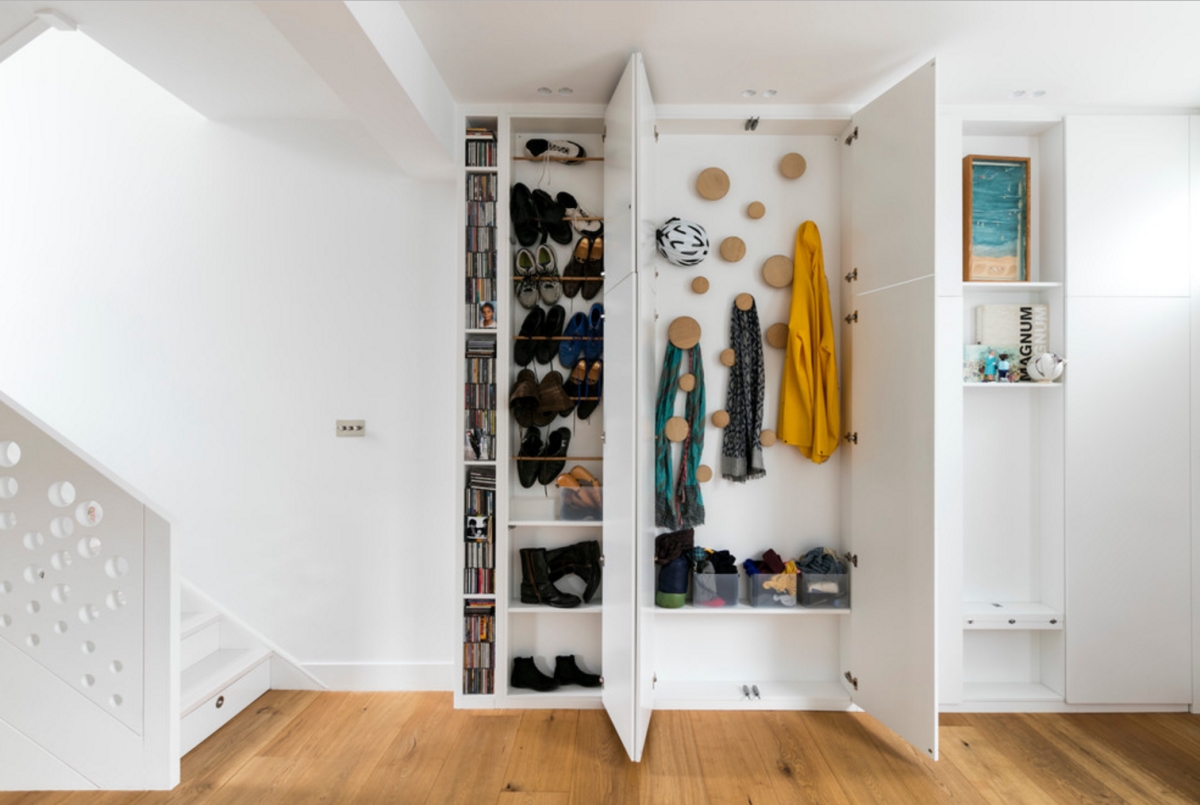 Wall cabinets that conceal desks can be helpful for small homes and provide helpful work space. Below we see white cabinets that open to reveal brightly colored interiors, as well as children's work areas. [from MATT Architecture LLP]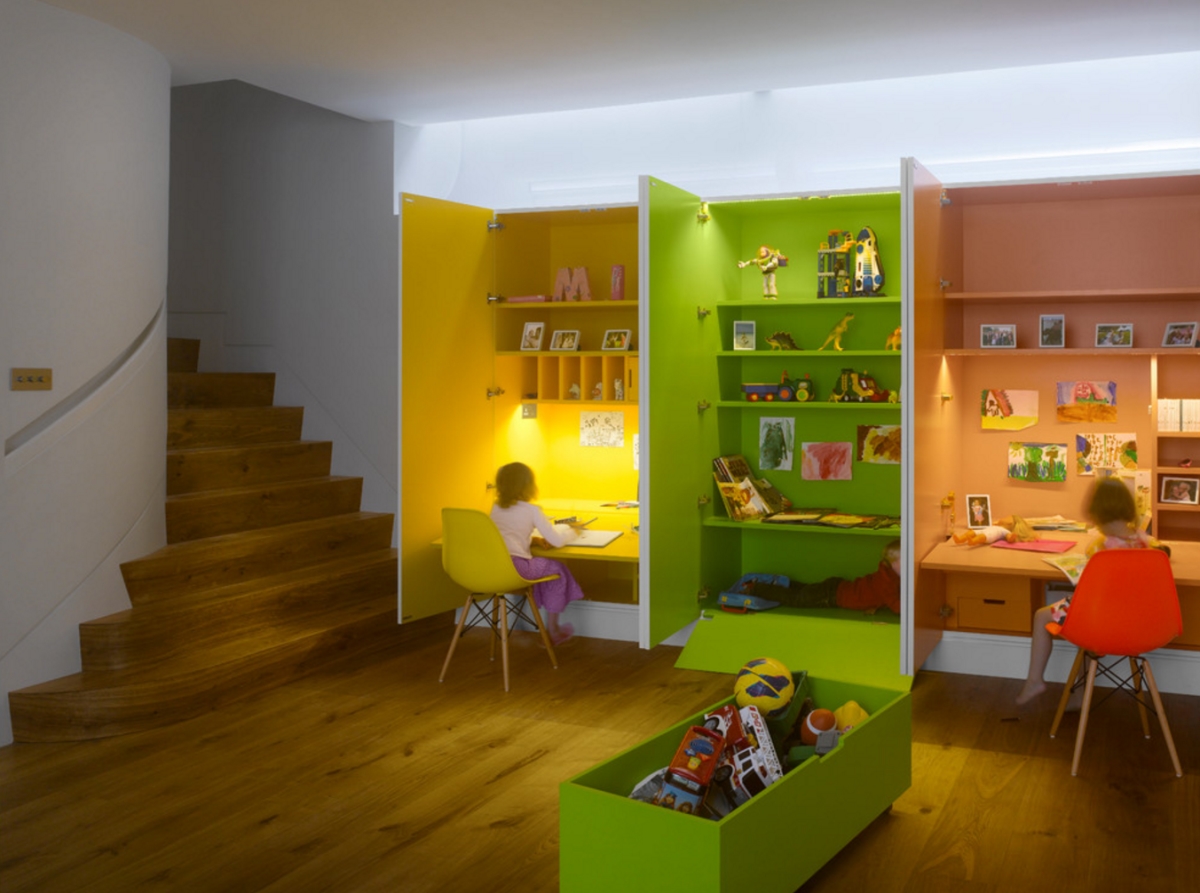 Whether your cabinets are built-ins or store-bought, you can personalize them so they're eye-catching…as well as concealing! This DIY Color Block Storage from Sugar & Cloth puts a colorful spin on IKEA BESTA cabinetry. Spray paint and shellac help create the sleek, vibrant finish!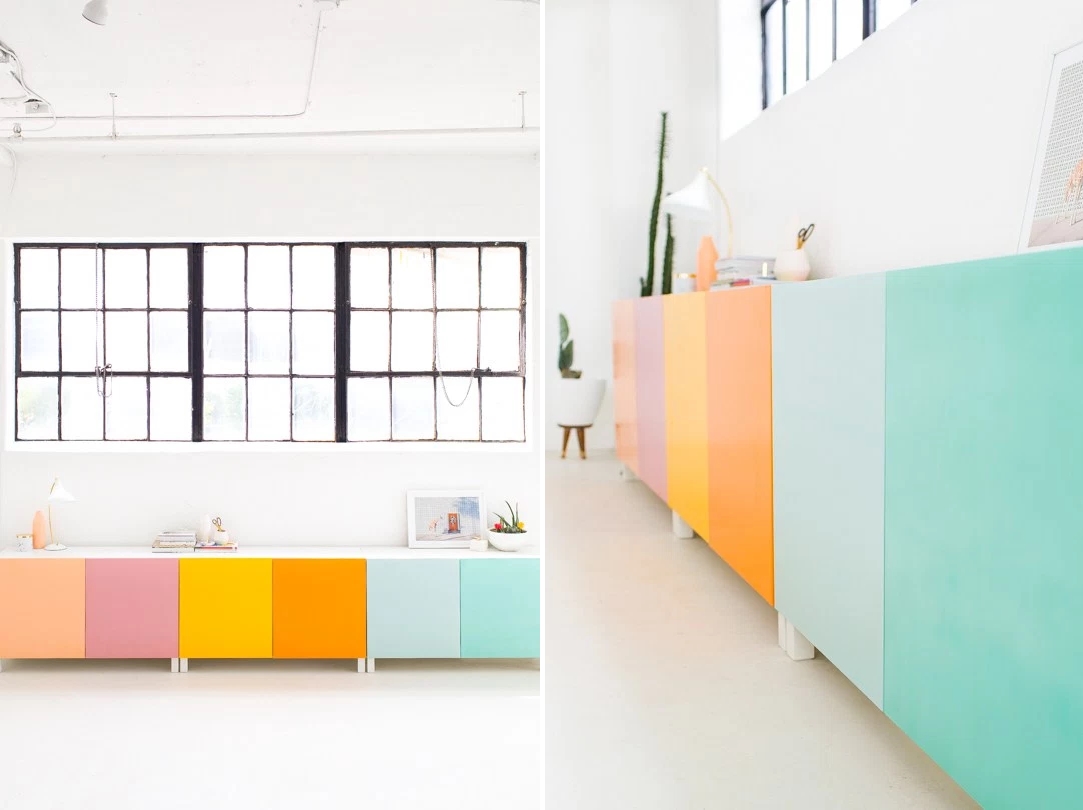 Using plywood sheeting and knobs, the IKEA SEKTION cabinetry below was transformed into a Modern Hollywood Regency Credenza. Get all the DIY details at A Beautiful Mess: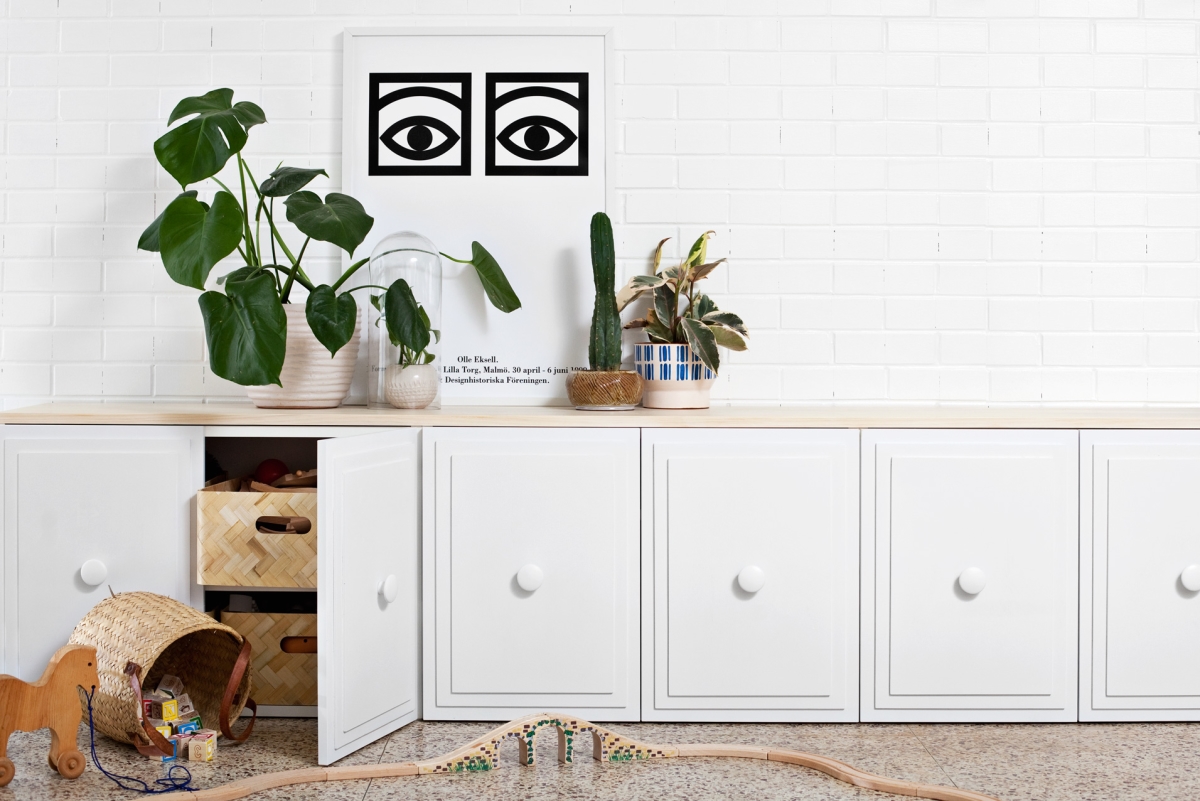 When a storage solution was needed for the Paper & Stitch studio, a faux wall was built to conceal excess clutter and add seating (as well as modern shelving) in the process. Once again, plywood comes to the rescue! Check out the full tutorial here.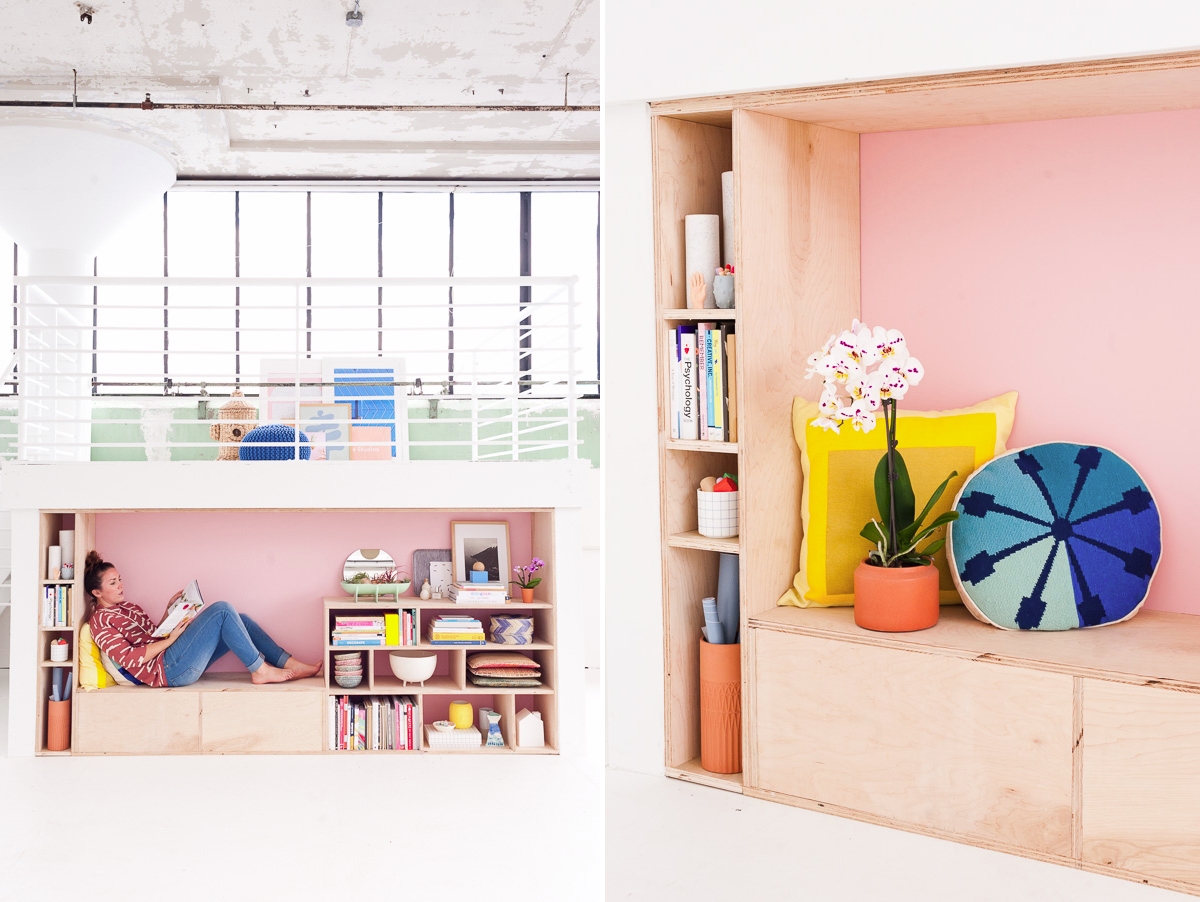 Don't underestimate the value of a sleek wardrobe for extra clothes storage. This double wardrobe featured at Homey Oh My provides ample storage inside…as well as a super-stylish facade!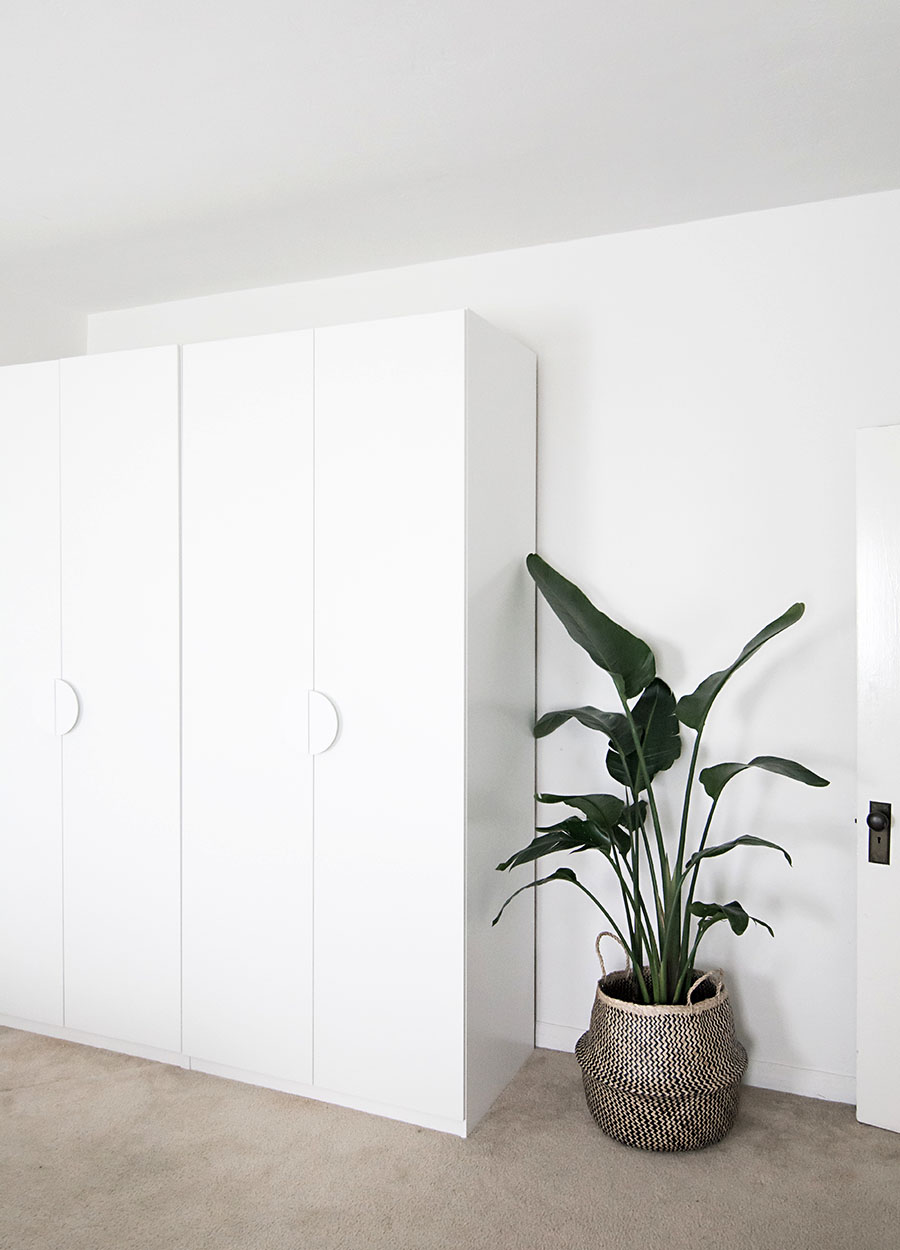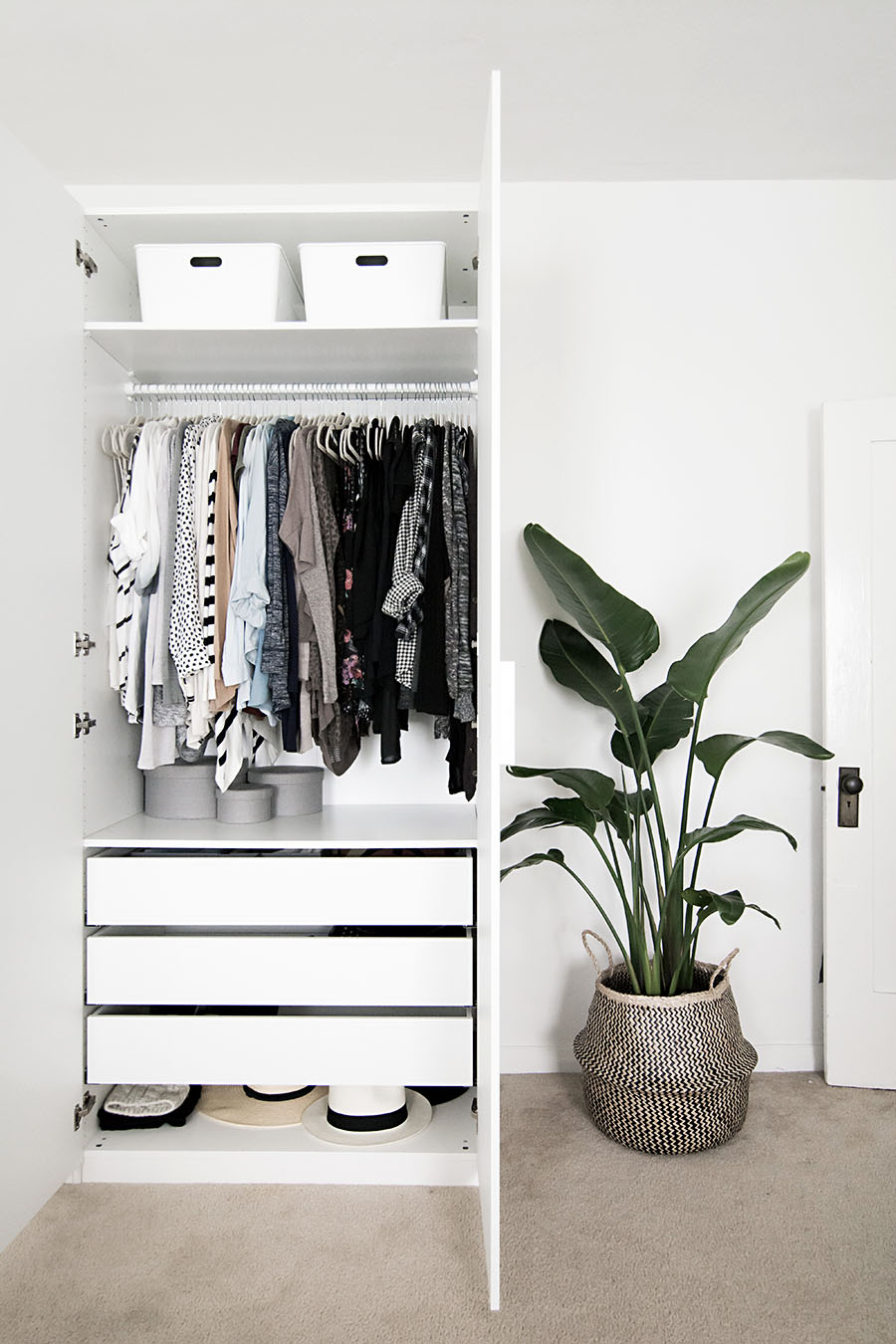 Even a small furnishing that's placed against a wall can transform into convenient hideaway storage when fitted with a covering. What can you find under a small table? Shoes or storage boxes perhaps! [photo by Brittany Ambridge for Domino magazine via Houzz]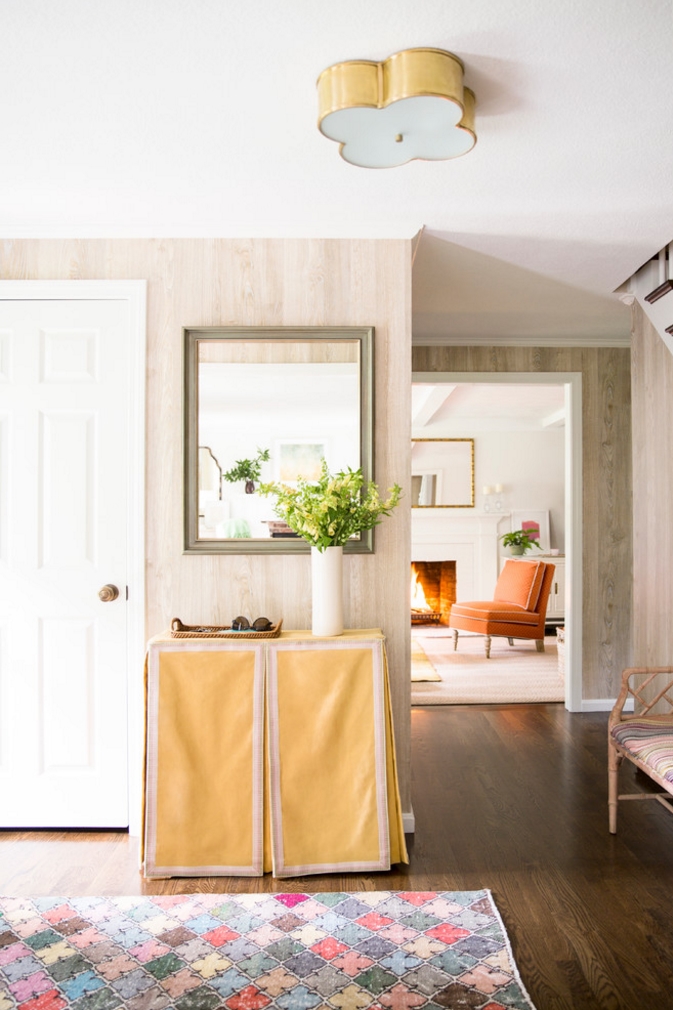 Last but not least, consider an over-the-door solution for your storage needs. It's an ideal way to keep the clutter behind closed doors, and out of your view! In the next image, we see an over-the-door organizing unit featured at Homey Oh My: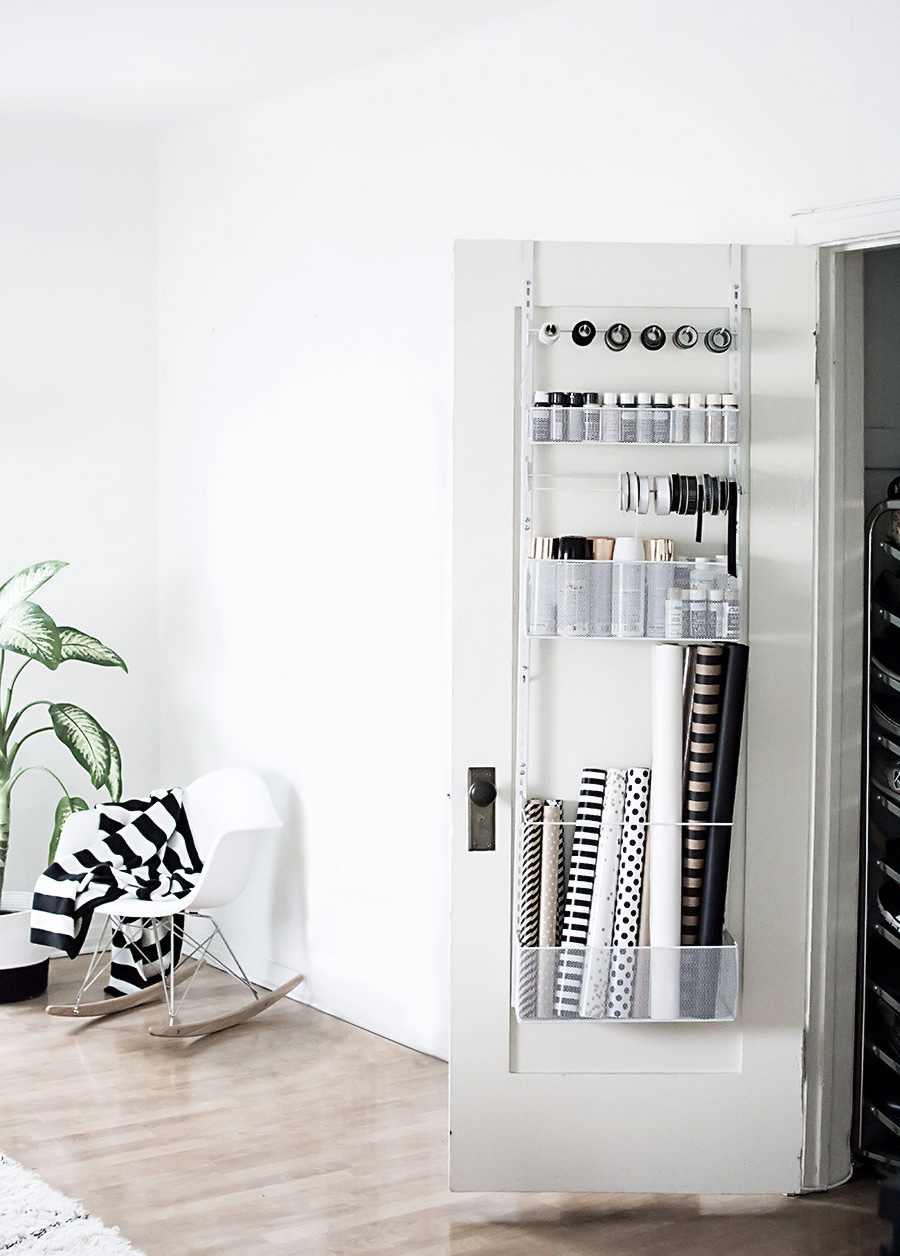 Seating Possibilities
What if your seating could become another opportunity for hideaway storage? Many people are purchasing ottomans with lift-up lids, and storage benches are increasingly popular solutions for entryway spaces. The small-space entryway makeover below features Pottery Barn's Olivia Bench, as well as a trio of woven baskets that conceal clutter. Learn more at Camille Styles:
RELATED: 20 Home Office Design Ideas For Small Spaces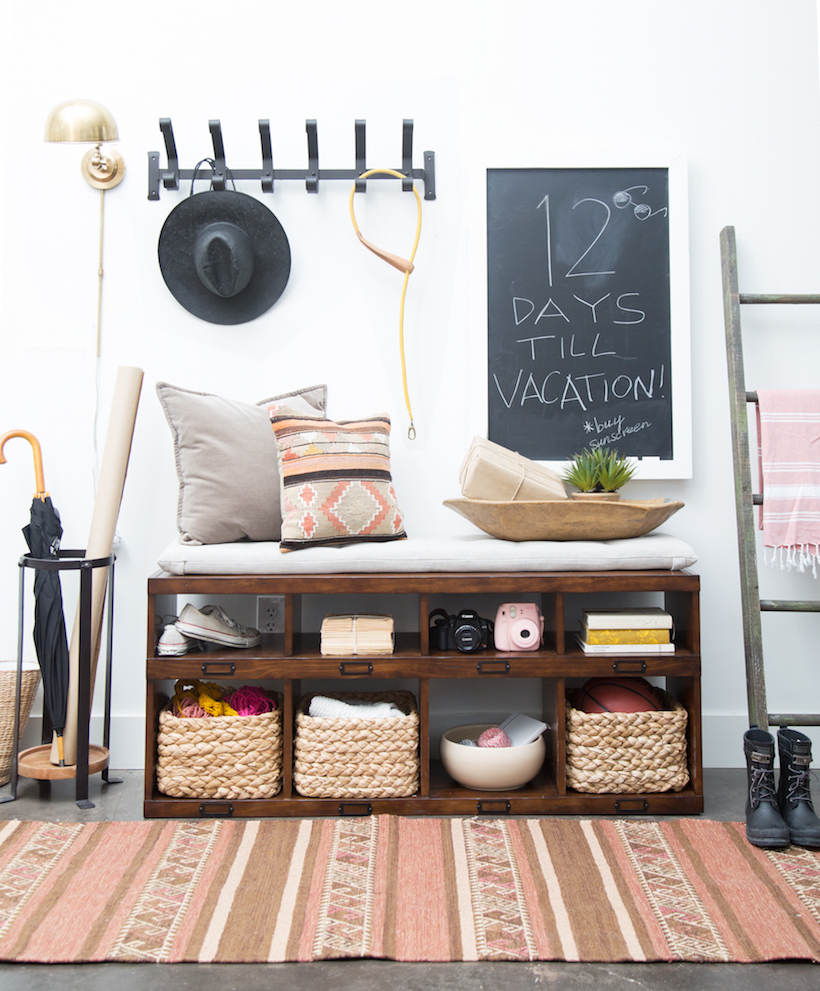 Even a series of crates under an entry bench can provide family-friendly storage, stashed in an out-of-the-way (yet accessible) spot. Get all the details at Say Yes.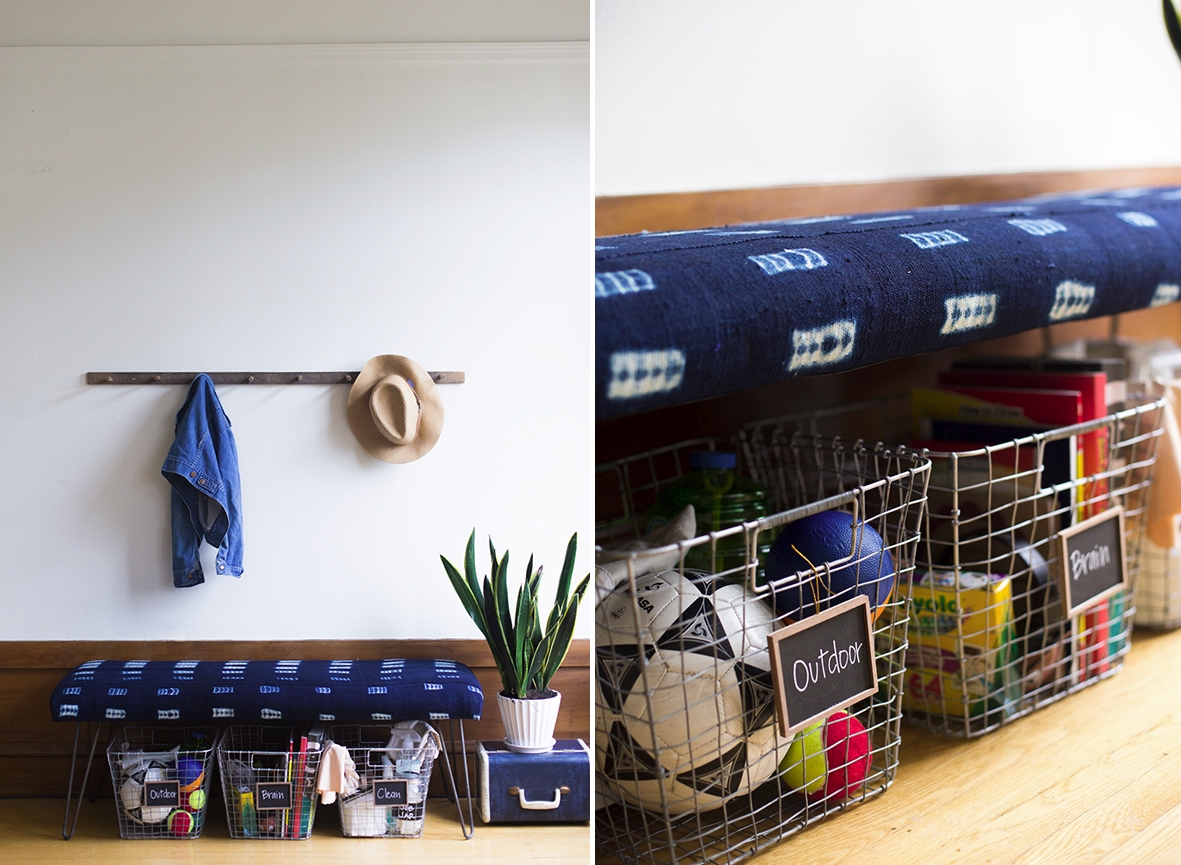 With cedar planks and lift-up lids, the bench below (from New Eco Landscapes) becomes a handy spot for storing outdoor cushions. [photo by Lori Cannava]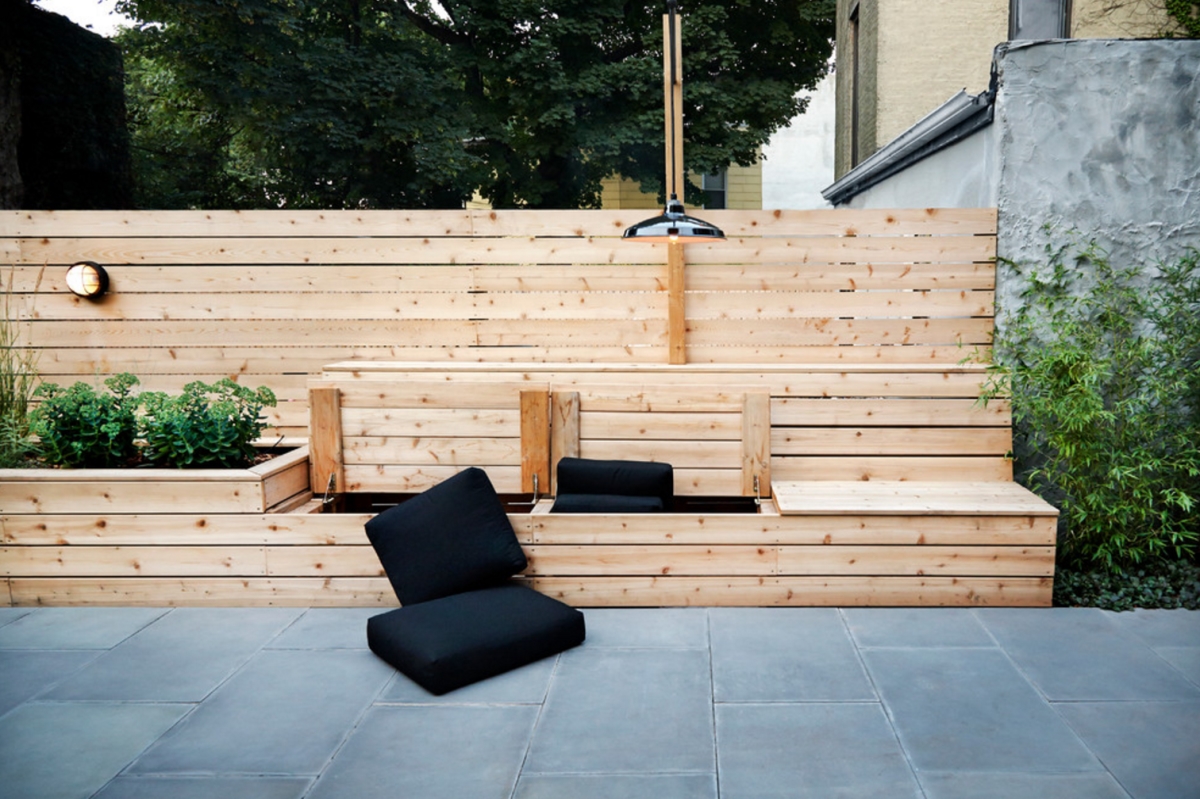 Pull-Out Storage
Pull-out cabinetry can provide crucial storage, especially in areas such as the kitchen. Below we see Dura Supreme's pull-out pantry (BPOP), which offers rows of canned good storage: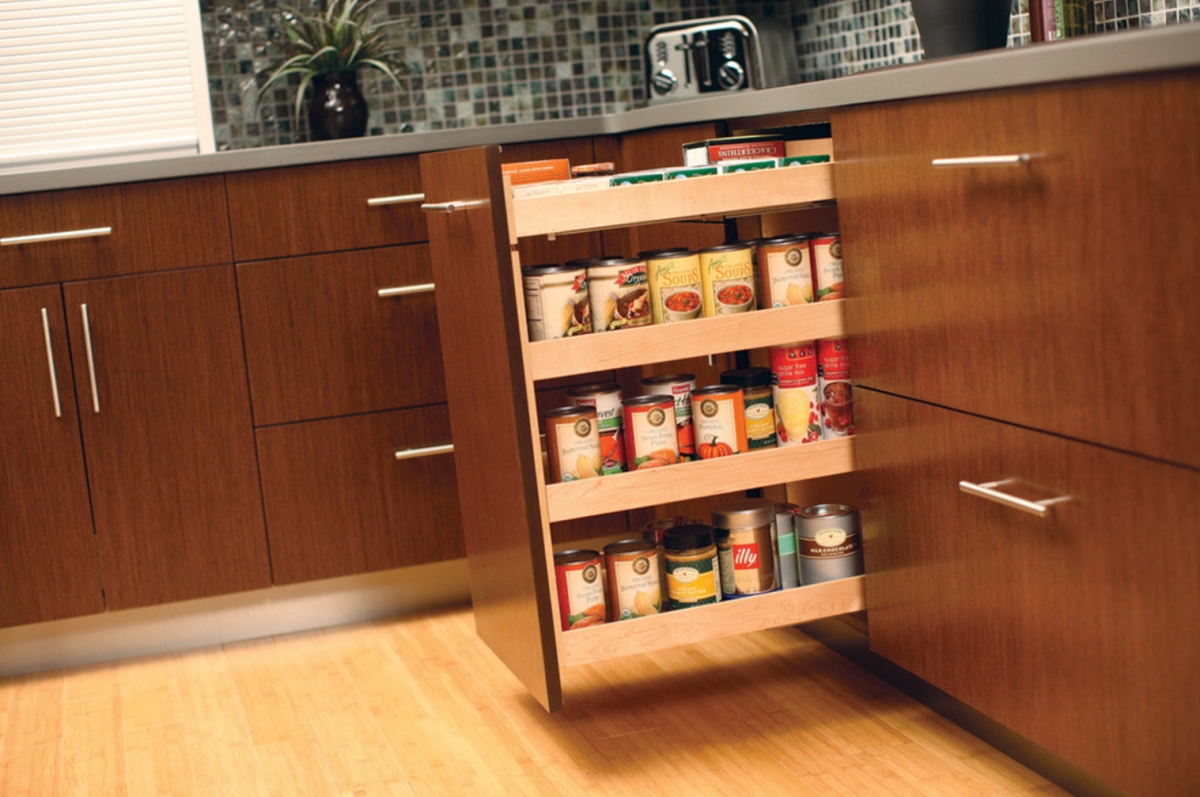 RELATED: Space-Saving Hideaway Desks
Custom cabinetry with drawers that pull out can transform a narrow area into a handy storage space. When possible, use height to your advantage, as illustrated in this next kitchen! [photo from HGTV.com via All in One Kitchen]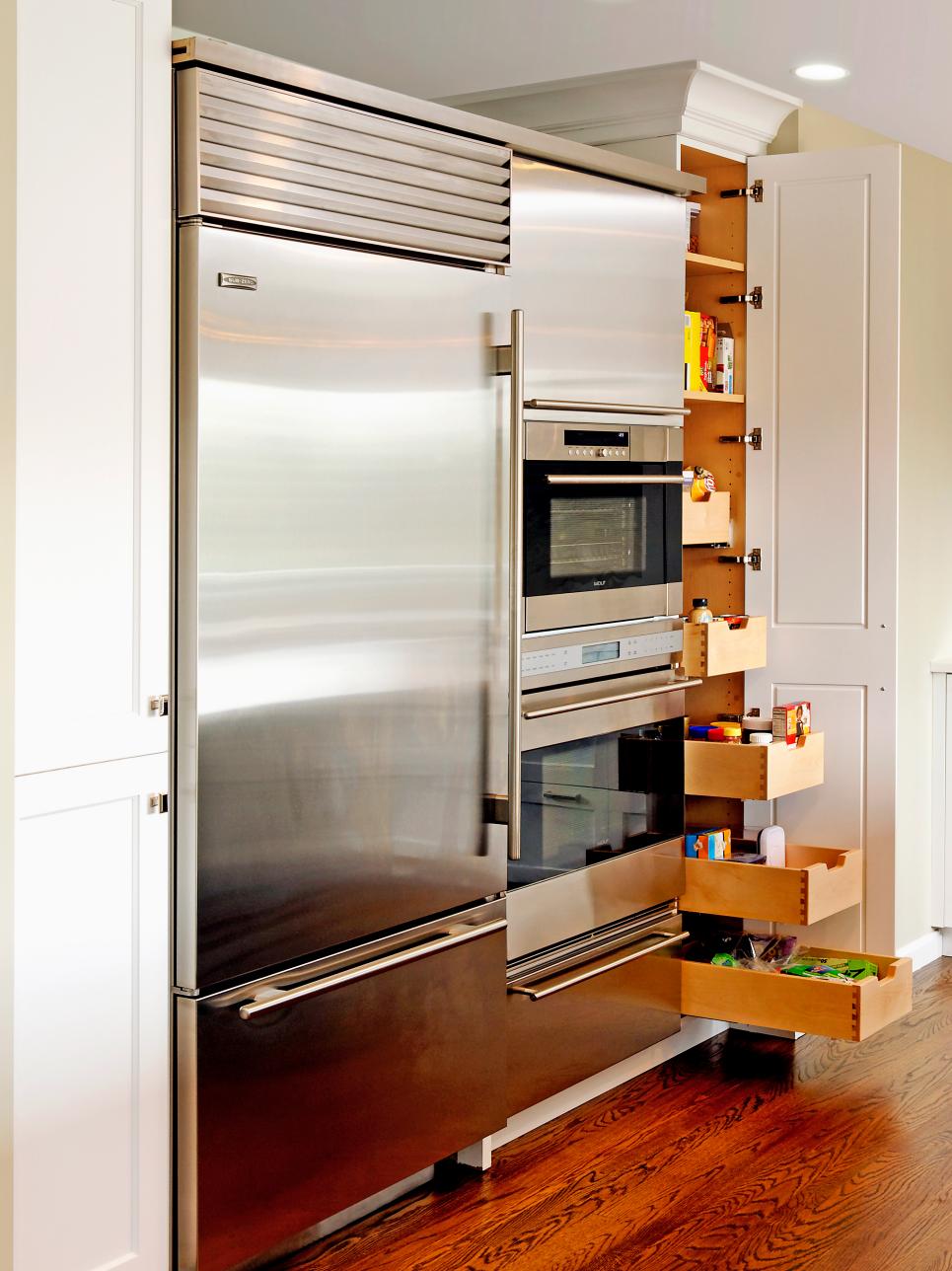 Don't forget about the benefits of a foldaway bed. The ultimate pull-out storage solution, it frees up floor space during the day. Learn more about the multifaceted Clei storage piece below (it's more than just a bed) at Living in a Shoebox: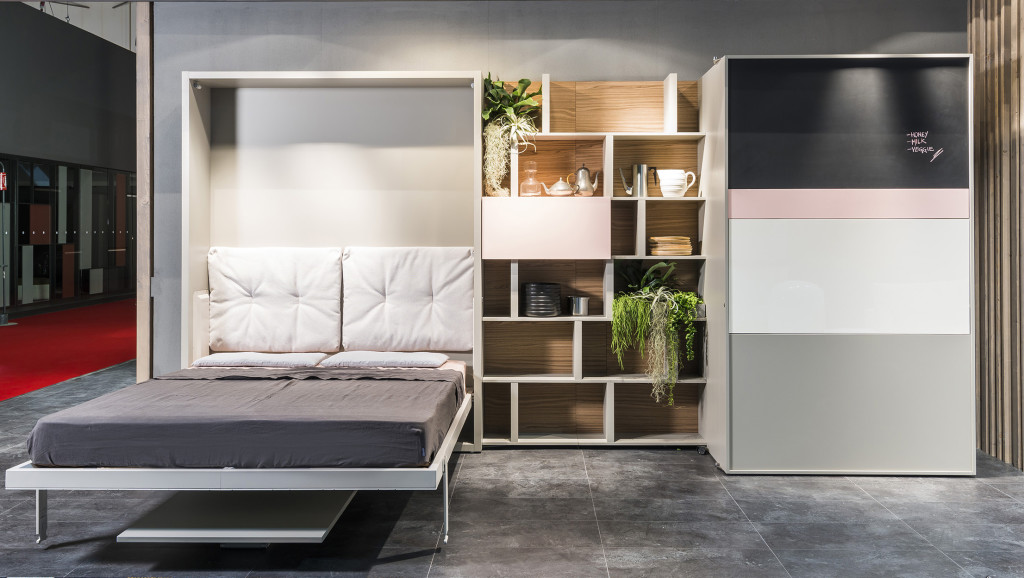 DIY Projects
We end today's post with a collection of DIY storage projects that bring function and style home. This DIY Storage Coffee Table with Acrylic Top provides compartmentalized storage, keeping clutter off the surface of the table. Also note the painted compartments! Get the full tutorial at A Beautiful Mess: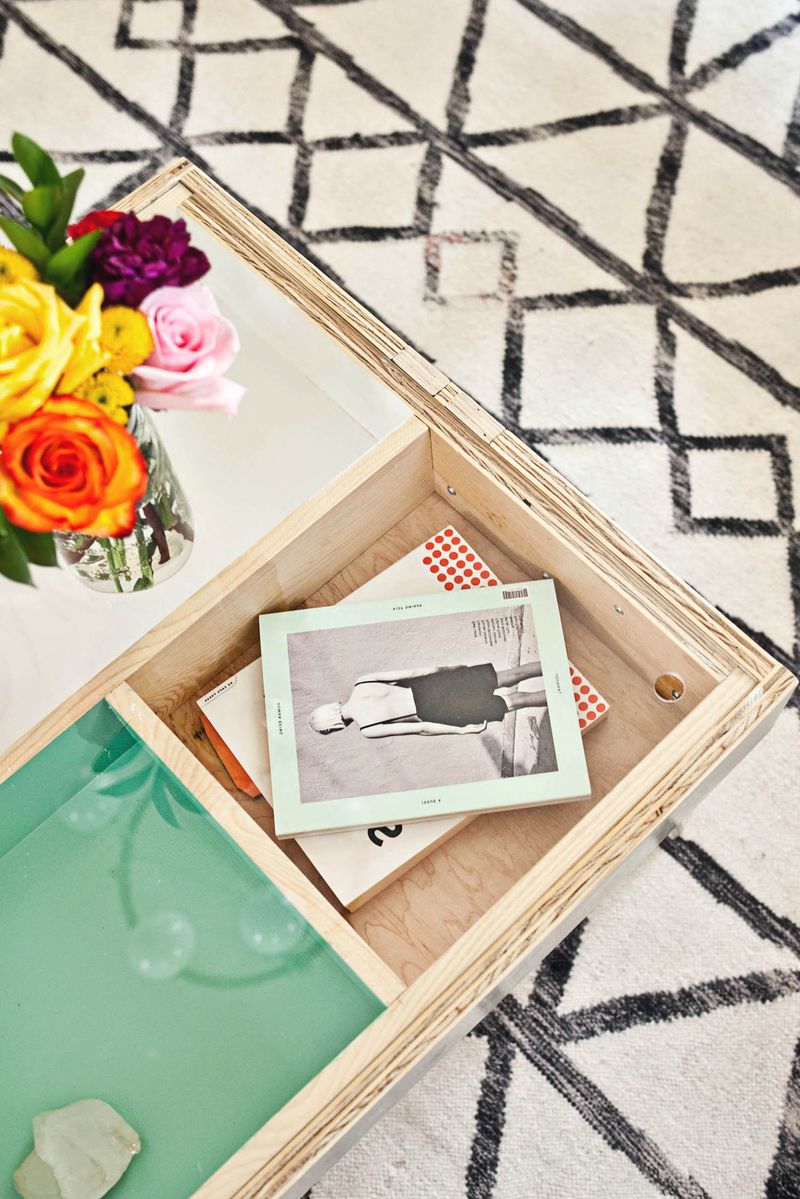 If you're seeking a DIY storage solution for hiding toys, this DIY Chalkboard Toy Box on Wheels from A Beautiful Mess can be created with the help of a wooden crate and chalkboard spray paint: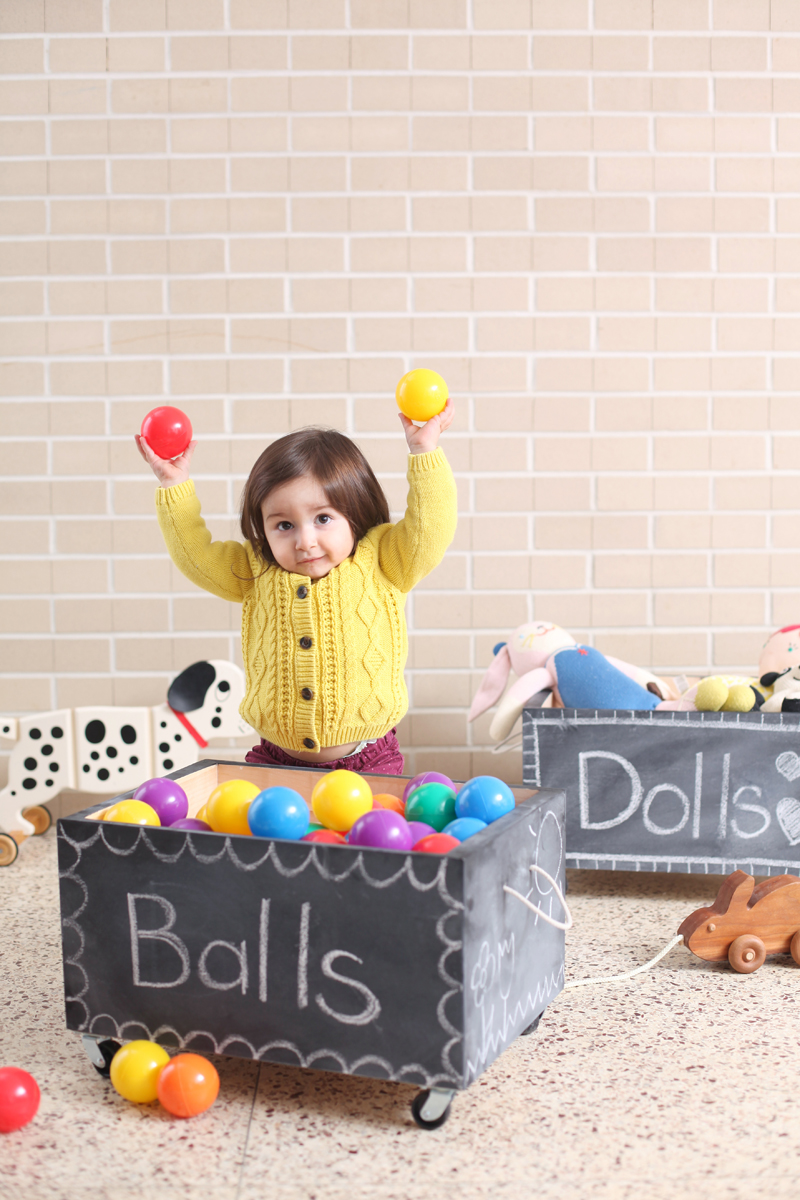 Last but not least, this sliding Lego table from I Like to Make Stuff contains small pieces with ease. Thanks to a detailed tutorial featuring plenty of photos, you too can make one of these hideaway storage tables!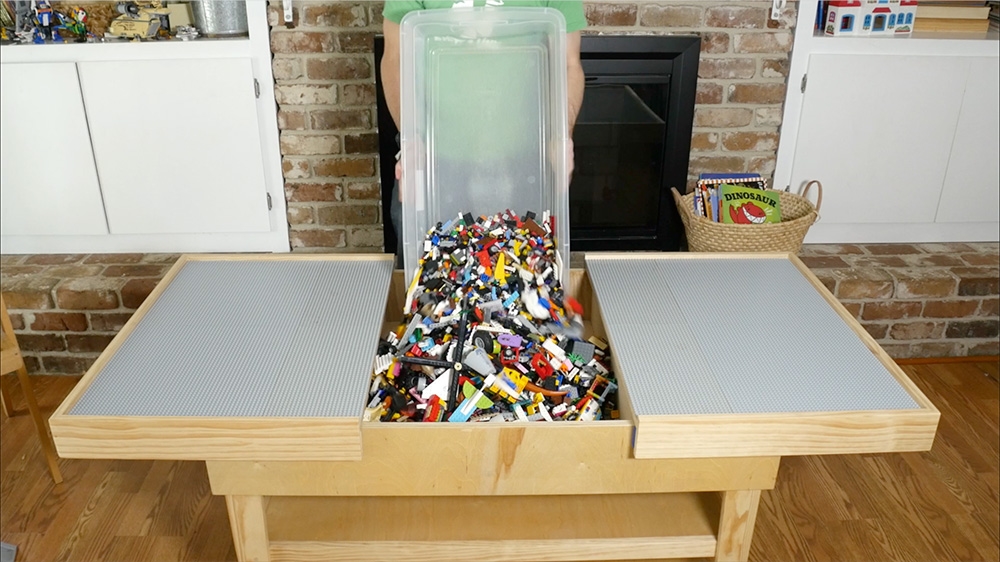 Here's to making the most of your small space!