The exquisite form of a classic farmhouse is being increasingly used to create contemporary getaways and stylish retreats that combine the traditional with the modern. Showcasing this unique blend of contrasting styles is the WE Guest House in the Hamptons, New York designed by TA Dumbleton Architect. With a dramatic and beautiful exterior that takes you back in time with its barn-style appeal, the gorgeous structure charms you instantly. A lush green, natural landscape, patio and pool provide the perfect backdrop even as the interior presents a clean, modern setting.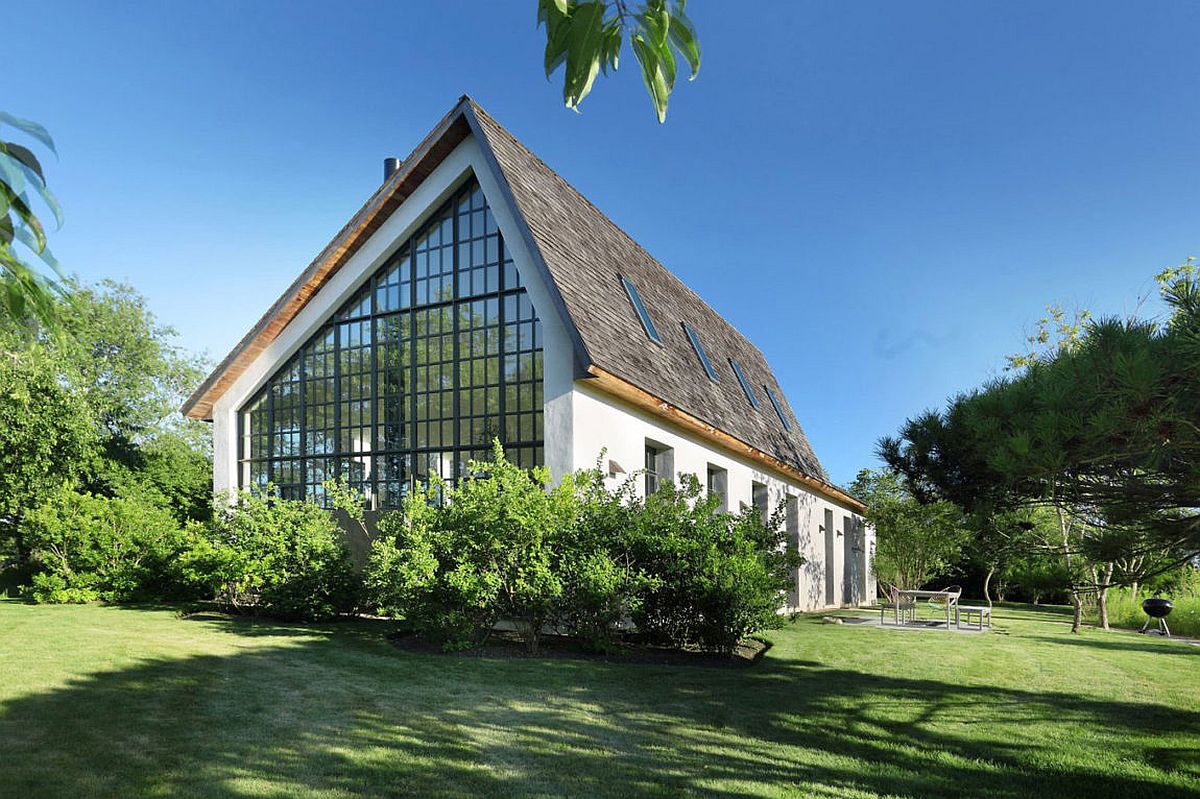 Built in just 8 months, heavy stucco walls along with smart design ensure that the insulation here is absolutely top-notch. A wall of glass on one side and addition windows on the other with a dark frame usher in plenty of natural light and also connect the open living area visually with the garden outside. White is the color of choice at this Hamptons home with a comfy couch in gray, wooden dining table and kitchenware adding contrast.
RELATED: Classic Seattle Lakefront House gets a Bookish Modern Twist!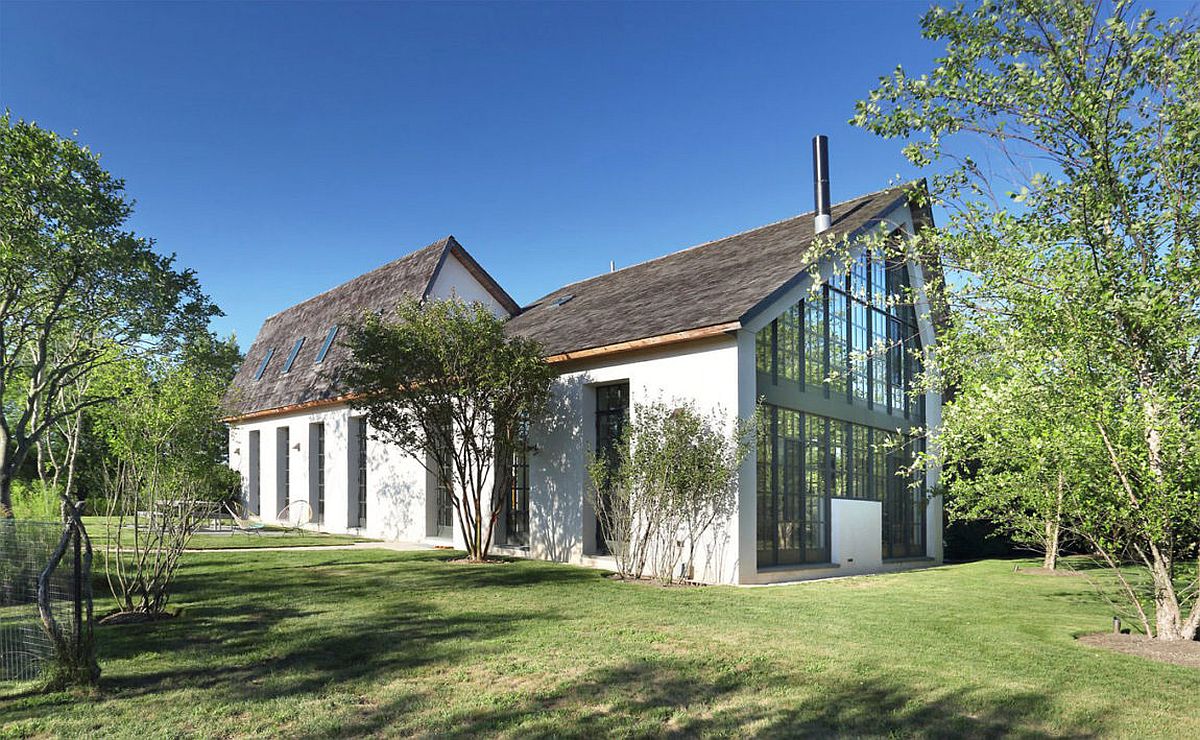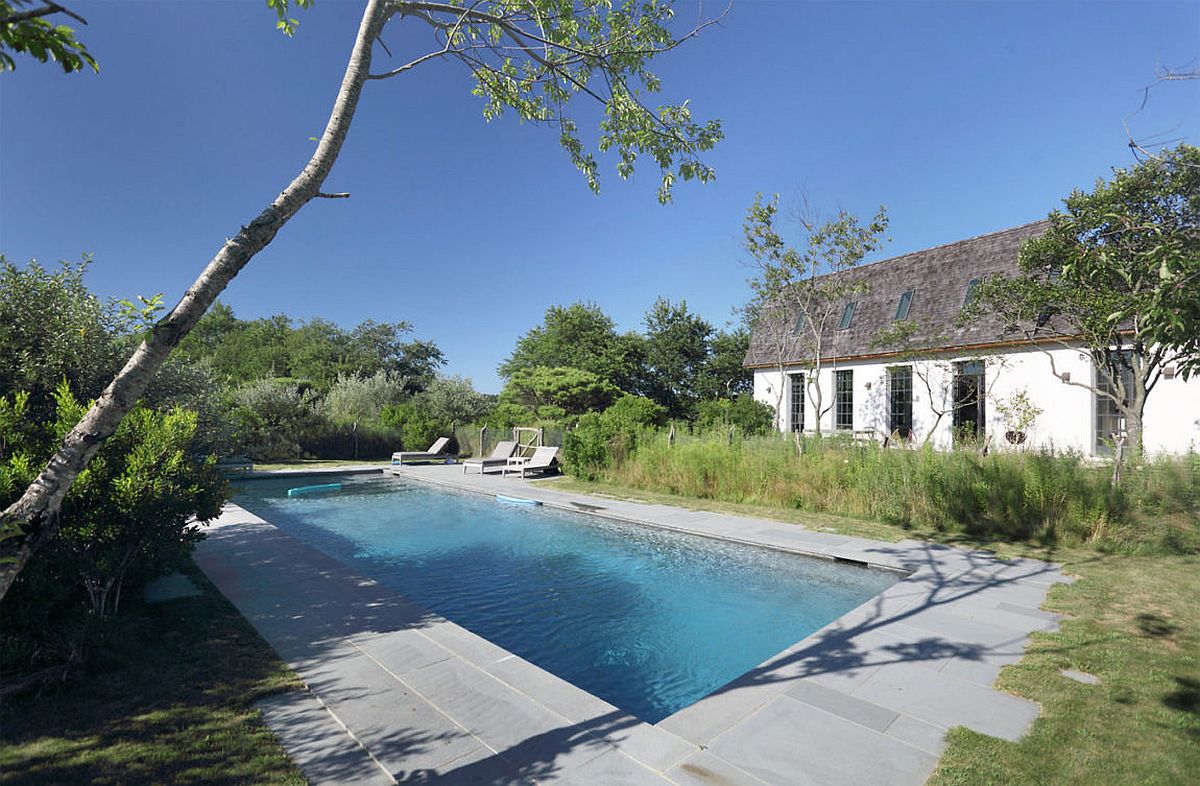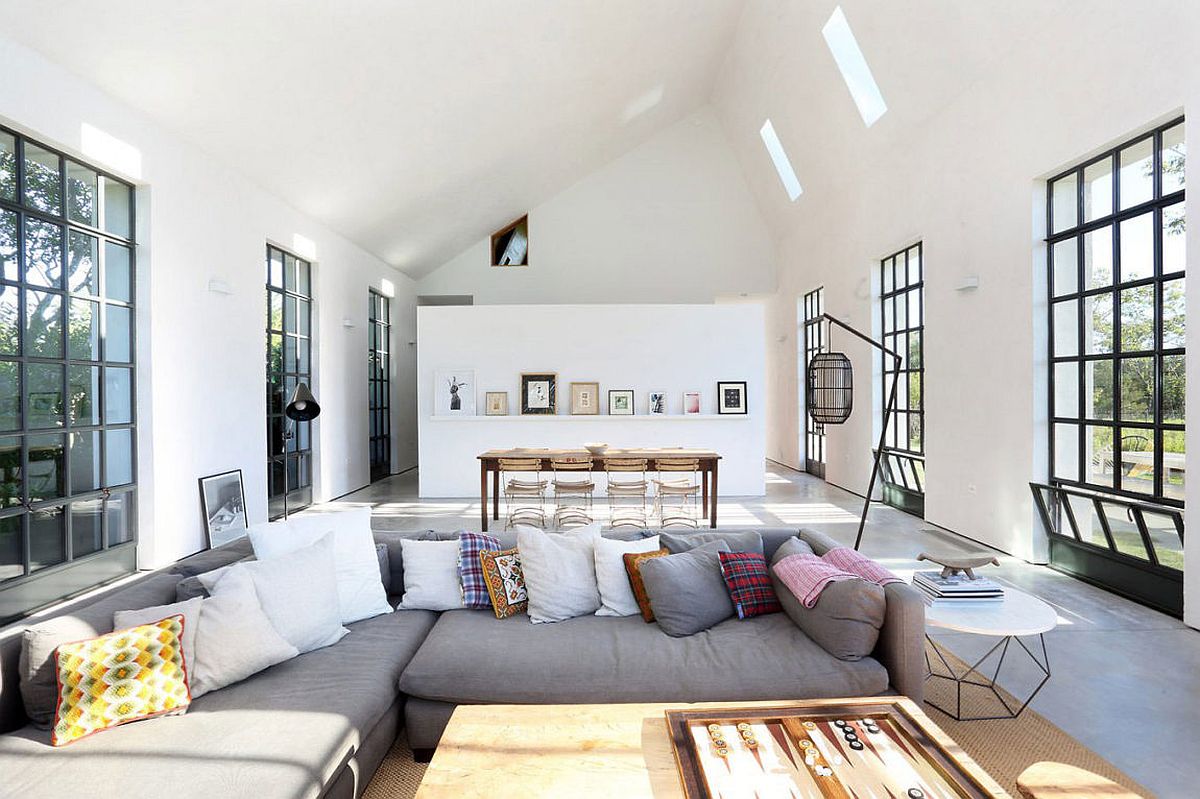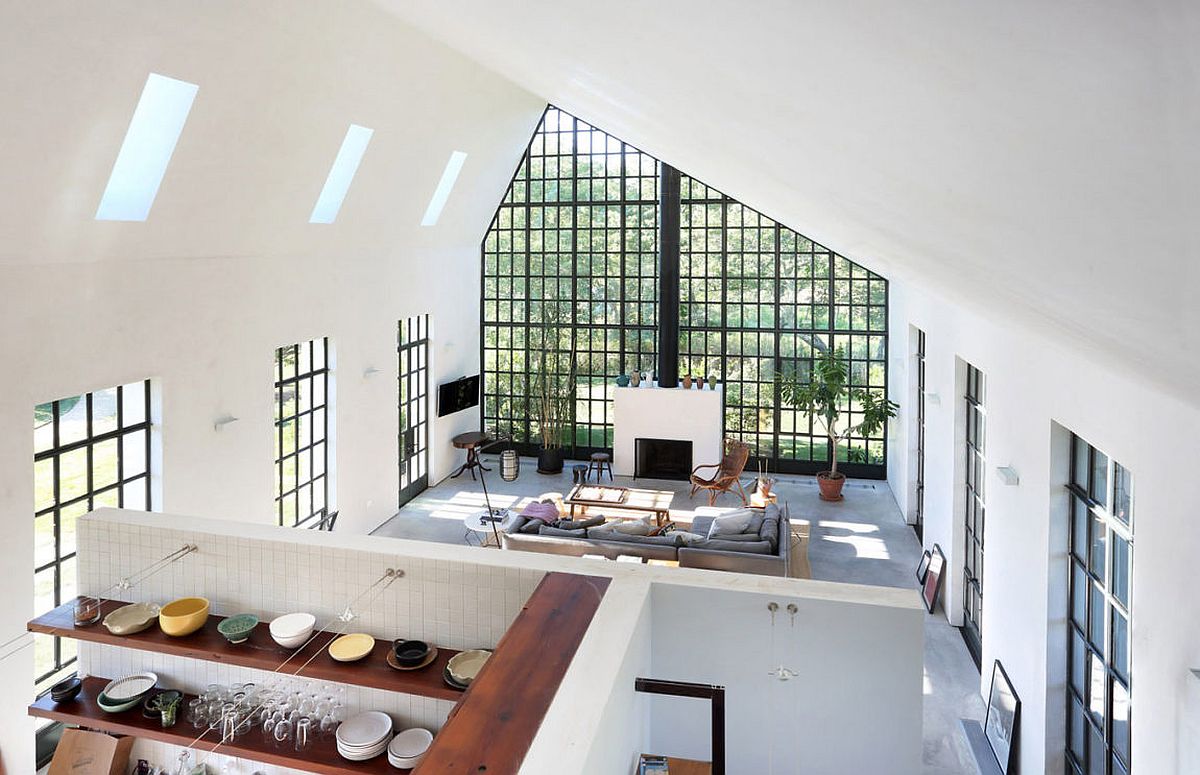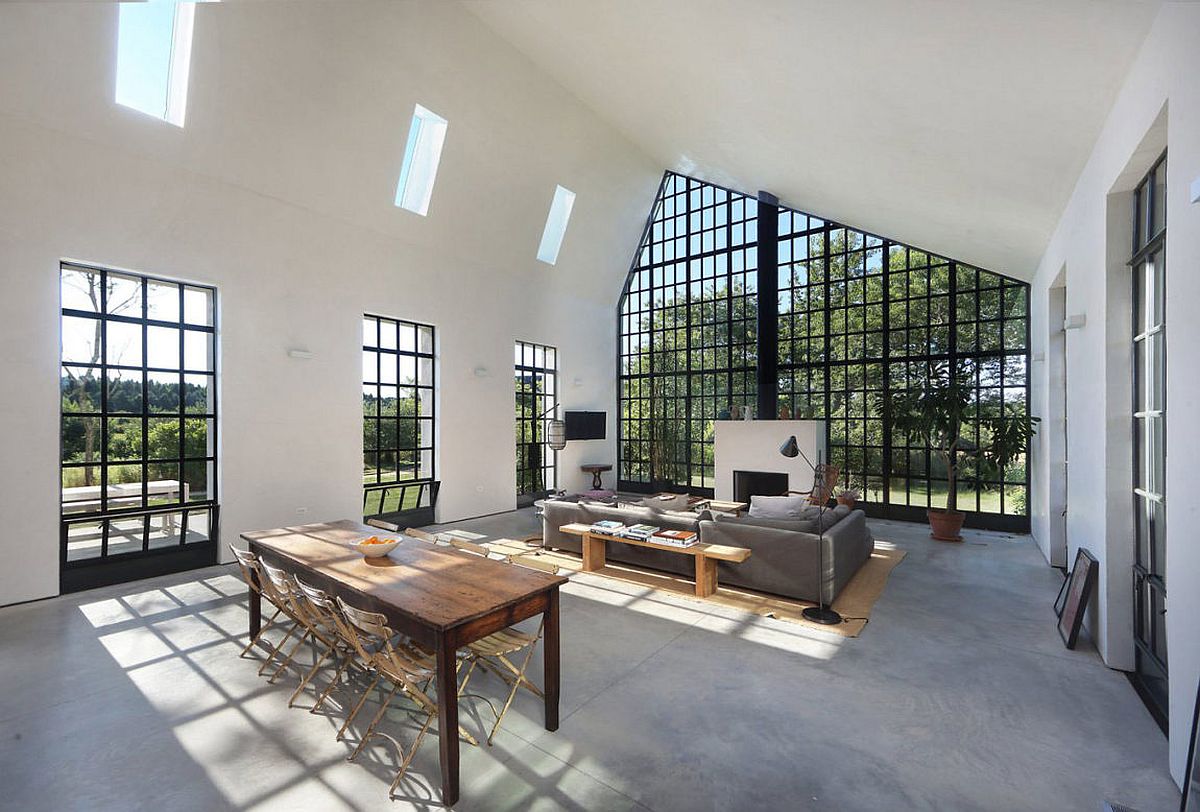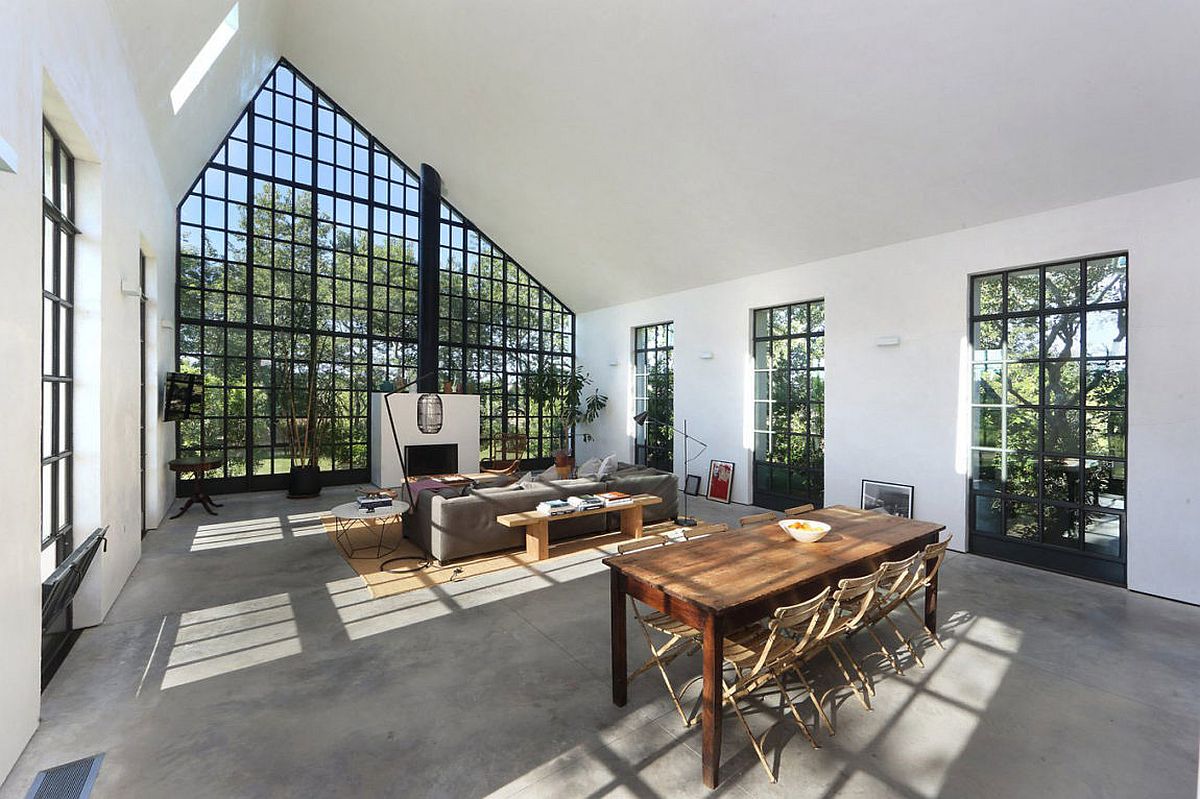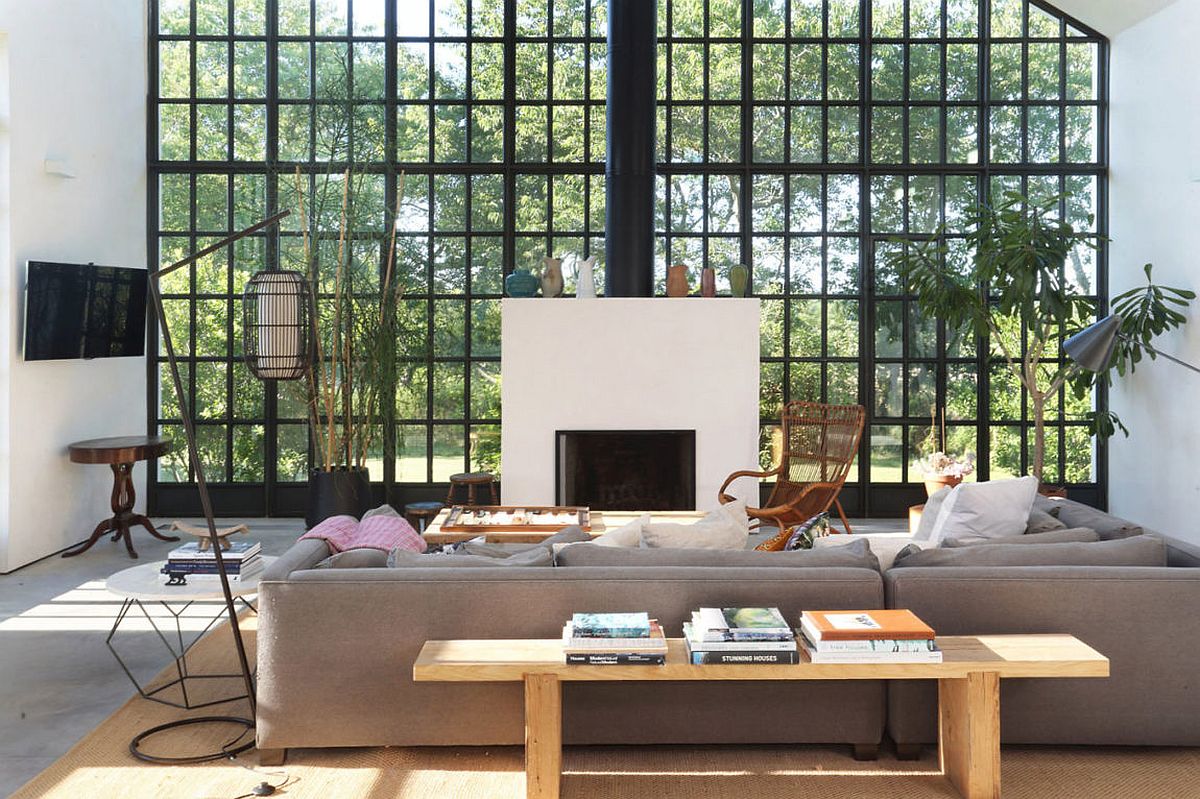 The bedrooms offer a more private and cozy setting with walls and ceiling draped in wood along with plush décor in white shaping a serene setting. Relaxing, timeless and distinctive, this Bridgehampton guest house moves away from the mundane. [Photography: Ed Lederman Photography]
RELATED: Farmhouse converted into rustic and luxurious villa