Although many people associate the color pink with baby nurseries or Barbie dolls, the hue has been growing as a hot interior design trend for the past few years. Now seen as a neutral option for rooms from the kitchen to the bedroom, there are lots of creative ways to incorporate shades of pink into your home in ways both subtle and bold.
Millennial Pink Is A Game-Changer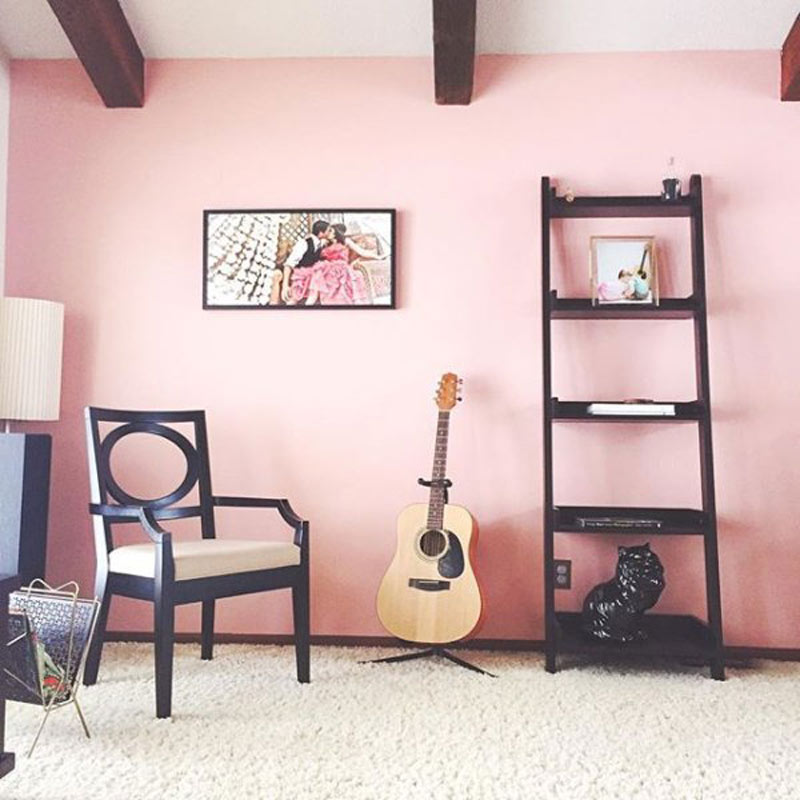 One reason the color pink has become so popular is because a range of soft hues affectionately called "Millennial Pink" or "Tumblr Pink" took off in the design scene. These shades of pink, according to Sherwin-Williams color expert Sue Wadden, are a combination of other tones that were popular decades ago. "This pink isn't new," she explains. "It's a reinvention of mauves and peaches of the 1970s and 1980s." She adds, "This pink is muted, sandier, and more peach, rather than ballet pink" or baby pink. This soothing, gender-neutral color is perfect for a variety of spaces and is complemented by gray, another color that's currently in high demand.
Remember when people thought pink bathrooms were outdated? Well, they're back. Pink fixtures and tiles are now being scooped up by homeowners who enjoy the calming and subdued nature of the color.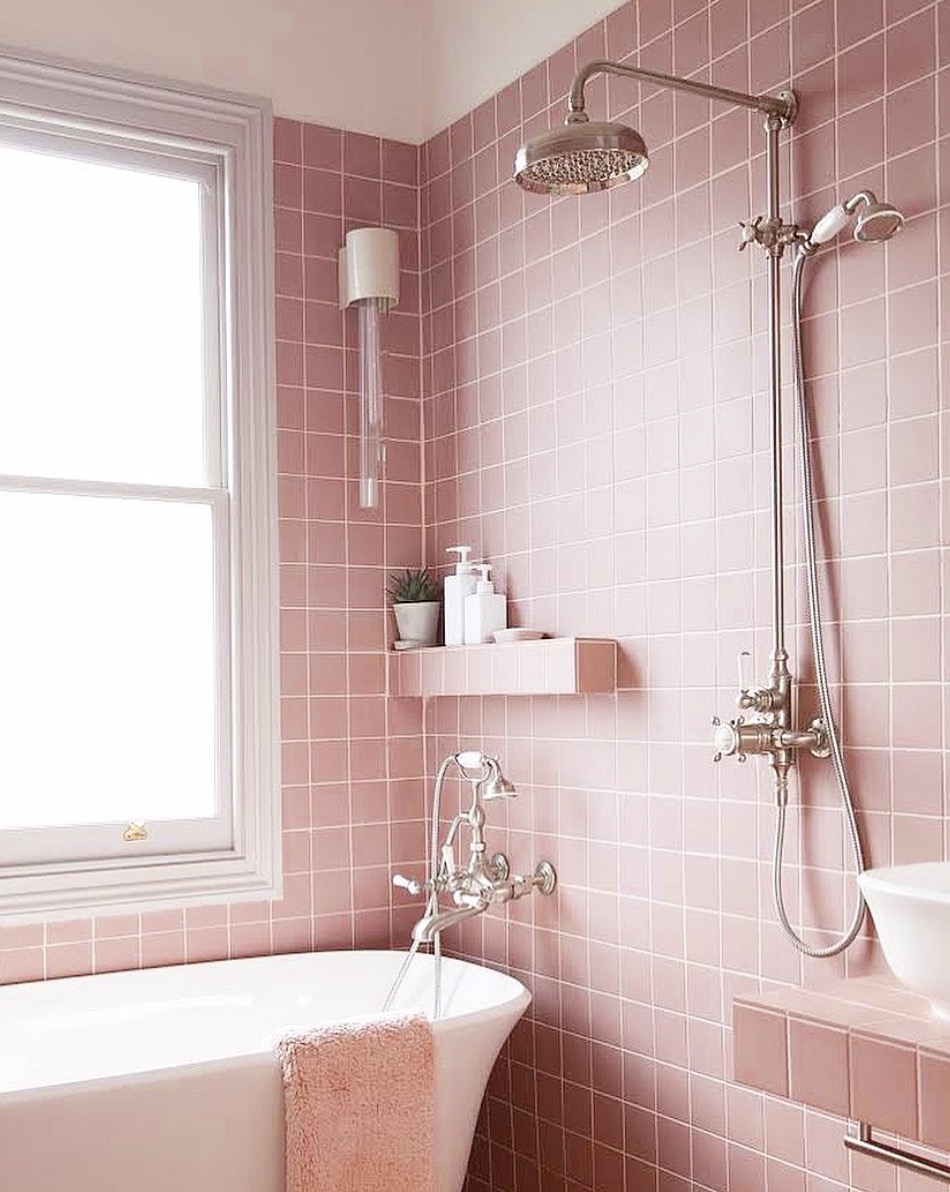 Go For The Bold
If you're ready to give pink a try but prefer to start small, use it as an accent in a room that's painted a complementary color. How about making a statement by choosing a bold shade of pink? A bookshelf background that's pink-colored is a great look that can easily be swapped out as your tastes change. You can also fully commit to the pink by painting the entire space in your favorite bright pink shade.
Another creative way to use pink as an accent is on a fireplace. This fuschia mantle is fun and playful and balances out the more traditional elements of the eclectic sitting room.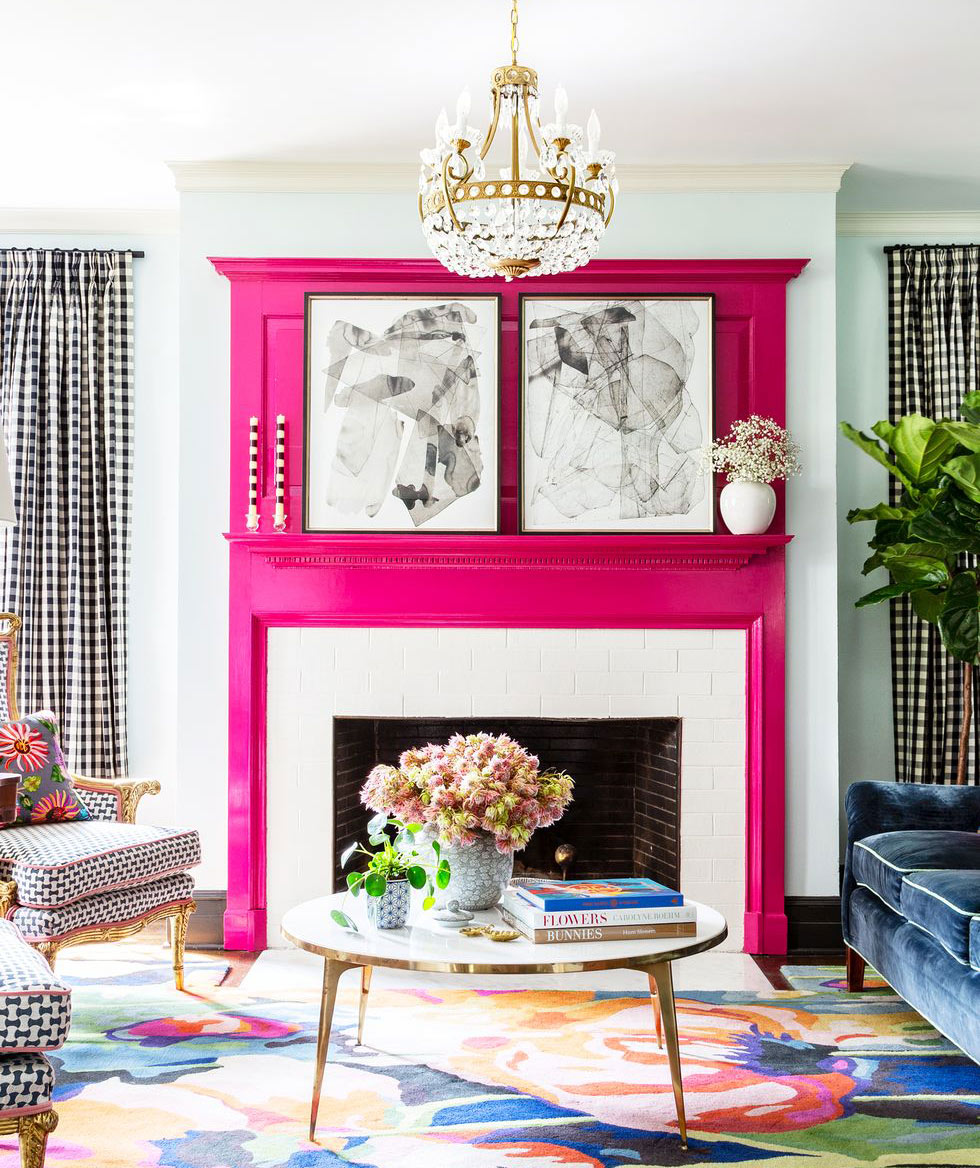 Even Darker: Magenta And Burgundy
For a slightly more sultry pink look, try a deeper shade in the same color family, such as magenta or burgundy. These are both elegant and sophisticated choices that will add depth and a sultry mood to any room. Since these darker hues can become overwhelming, it can be used as an accent or even on just one or two walls of a room.
The sheer white drapes keep this bathroom, painted in Benjamin Moore Dark Burgundy, from feeling too dark or heavy. Additionally, the varied textures and finishes in the room add interest and ambiance.