Sometimes a simple extension or addition is all it takes to turn a dark and boring old home into a stylish, modern hub fit for an urbane family. Once a grand Victorian villa and then a more modest, traditional British house, Clapton Home was in need of an urgent upgrade, as its homeowners wanted to transform its ambiance and appeal completely. Nestled in a tranquil neighborhood of London, there was plenty of space on offer for Scenario Architecture to give the classic home a smart makeover that connects the interior with the gorgeous green garden outside.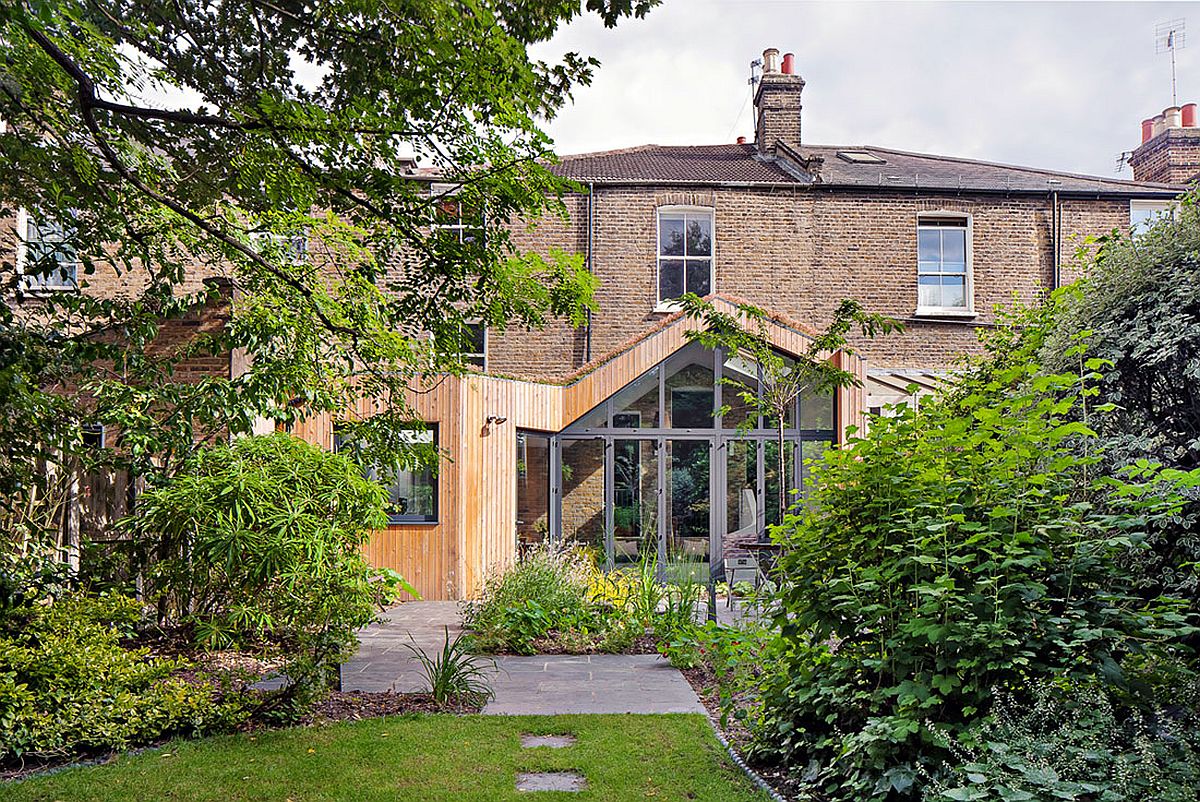 RELATED: Light, Space and a Cheerful Family Zone: Modern Extension of London Home
It is a rear extension that gets the job done, as the glazed timber addition now holds the new dining area, kitchen and family room of the revitalized house. Crafted to ensure that those inside enjoy an open and airy living atmosphere that is accentuated by the visual connectivity with the green outdoors, the nifty extension blends in with the existing structure almost seamlessly. A clean, white color palette sits next to the already present exposed brick walls comfortably, even as large skylights bring in a flood of natural light.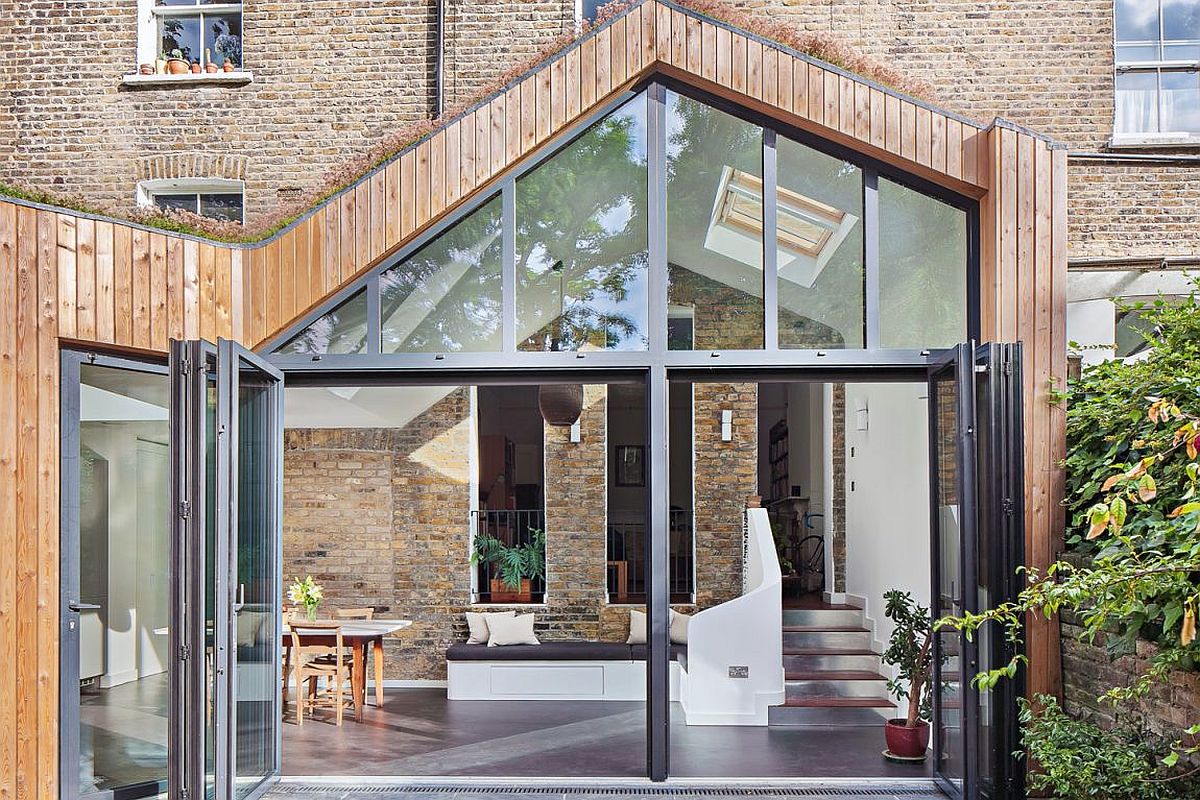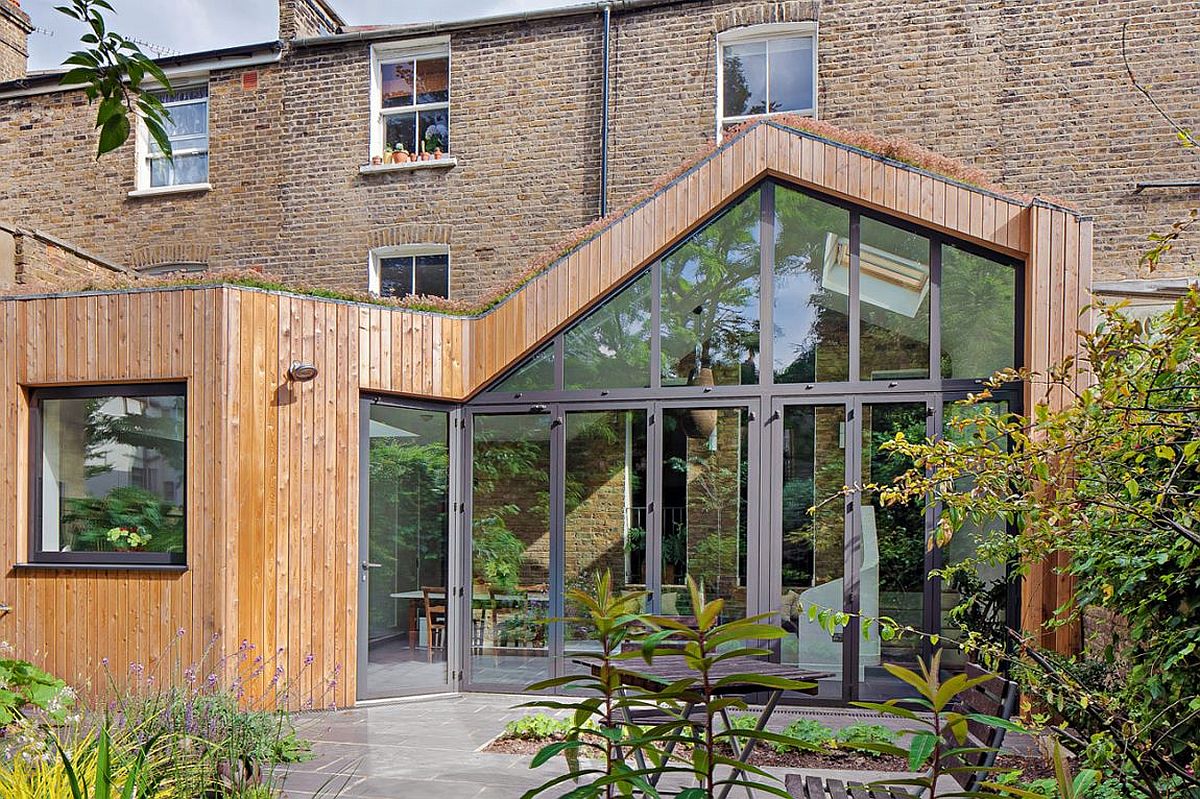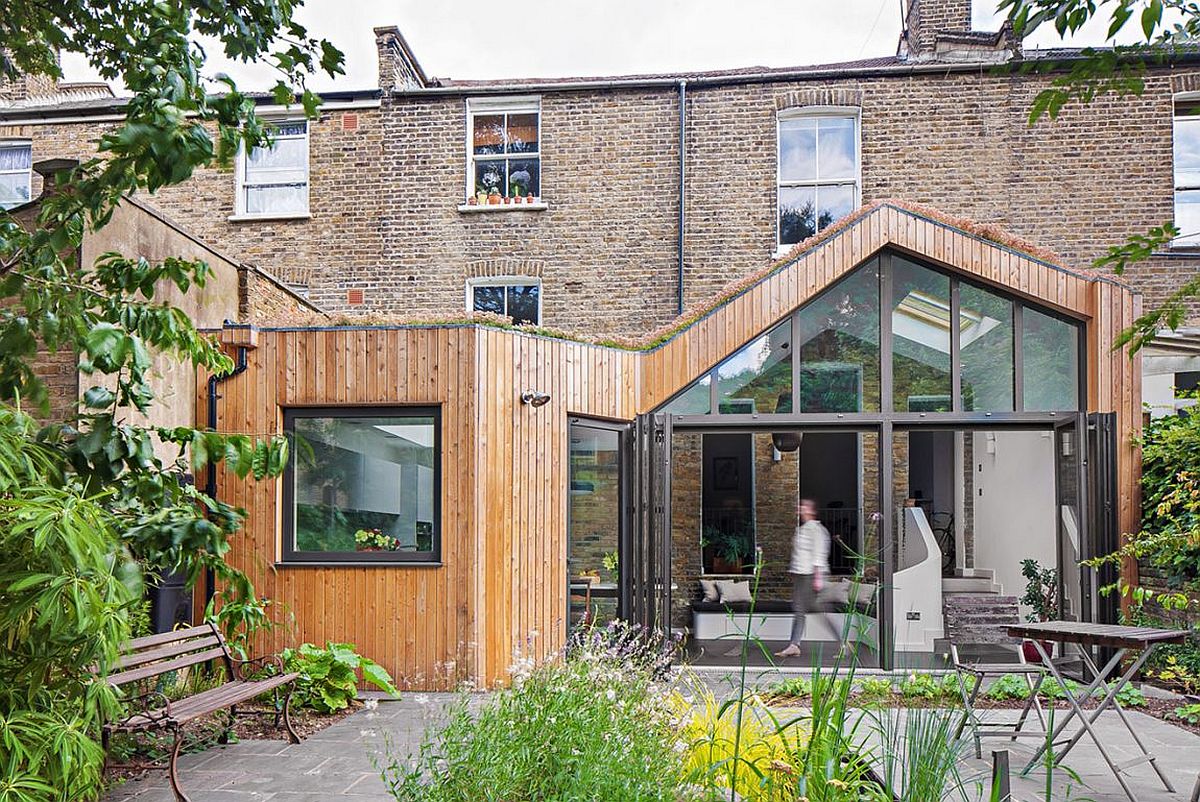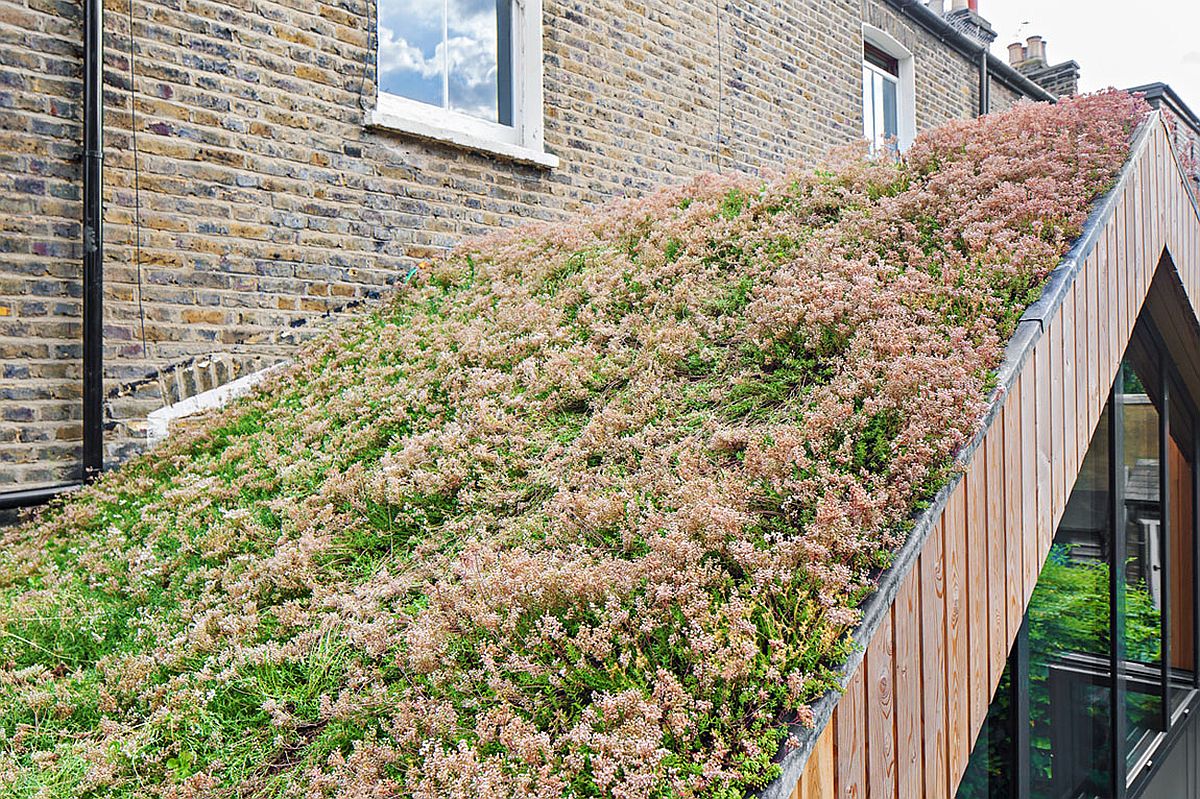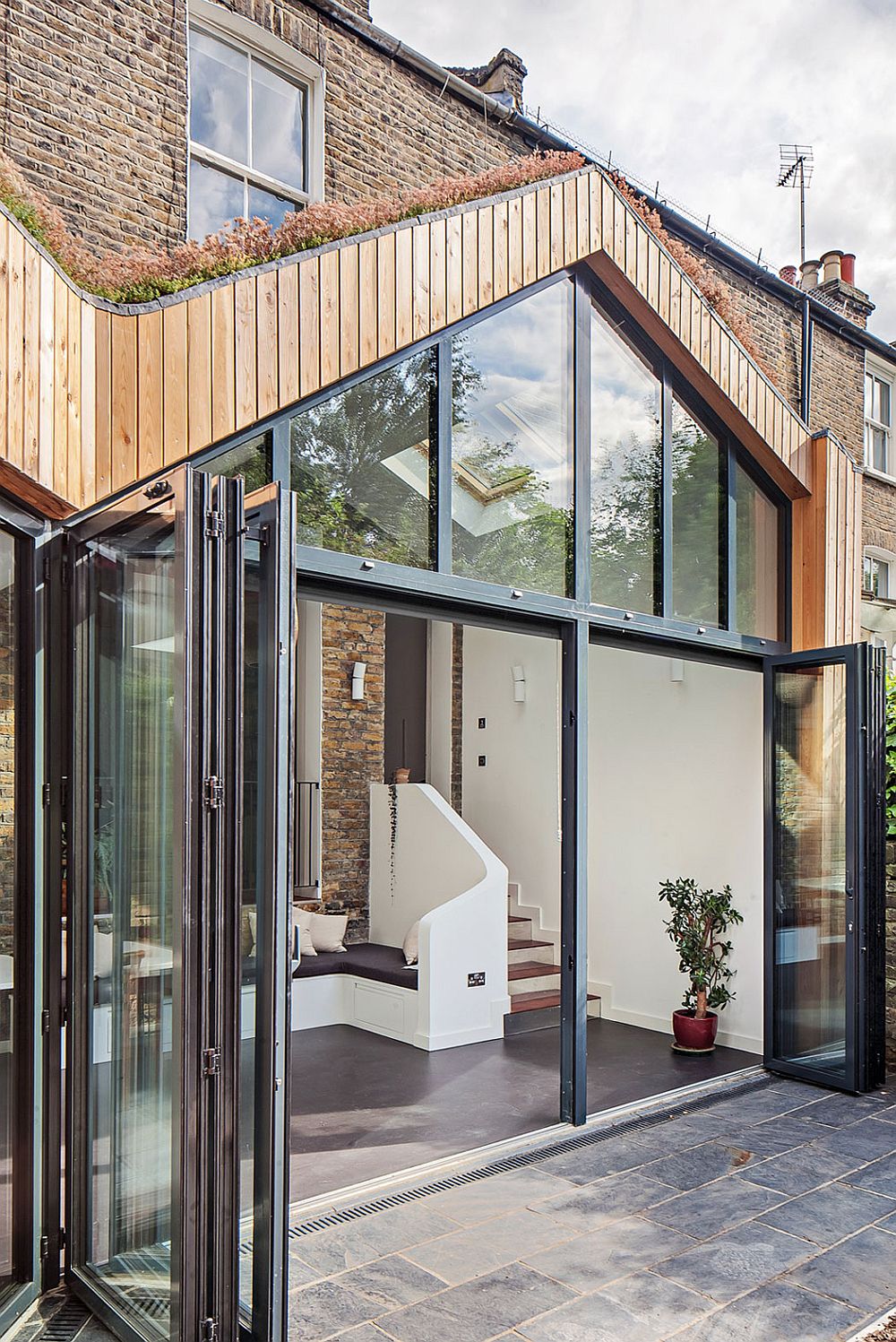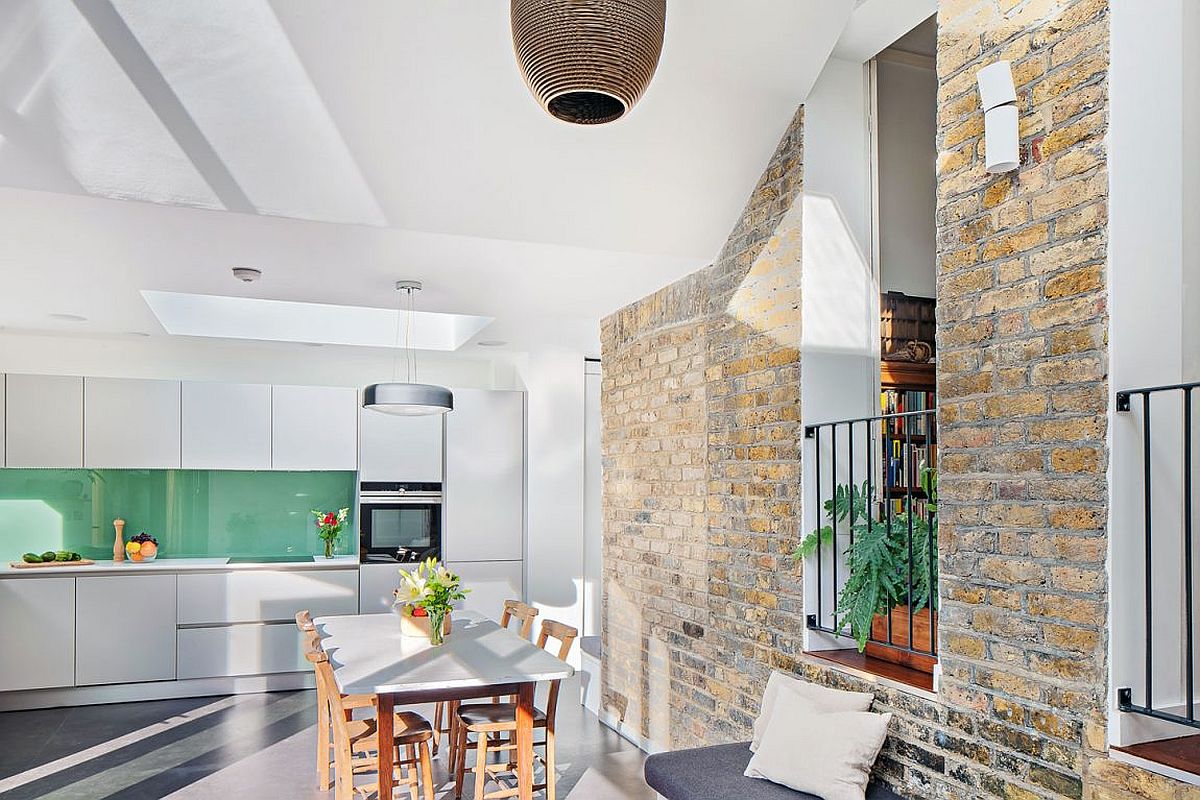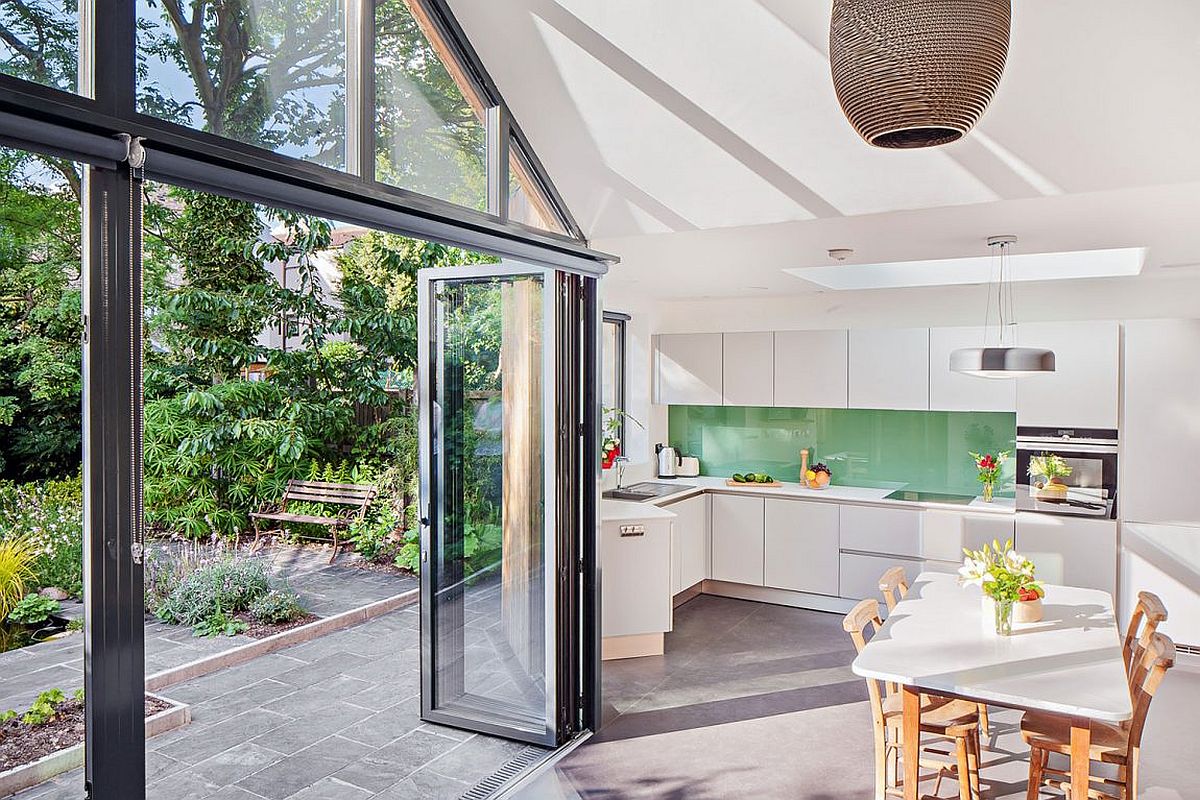 The small kitchen in the corner in white also showcases clever, space-savvy design that maximizes storage options, while the colorful backsplash adds a hint of green to the setting. With neat, built-in seating and folding glass doors, the extension definitely ups the style quotient of the London residence, even as the rest of the home is given a quick upgrade to meet modern design standards.
RELATED: Nifty Extension with Walk-On Skylights Enlivens This Terrace House