To say that the scenic harbor and idyllic beaches of Mölle have had a colorful history would be an understatement indeed. And it's early century architecture borrowed from this exciting and audacious spirit that dared to challenge popular conventions of the time. But both the architects at Elding Oscarson and the homeowners of this stunning home dubbed Mölle by the Sea felt that this desire to explore the edge of life was subdued and overpowered in the last few decades. Hence, they decided to fashion a brilliant modern home in an attempt to rekindle this lost flair for life at this scenic Swedish harbor!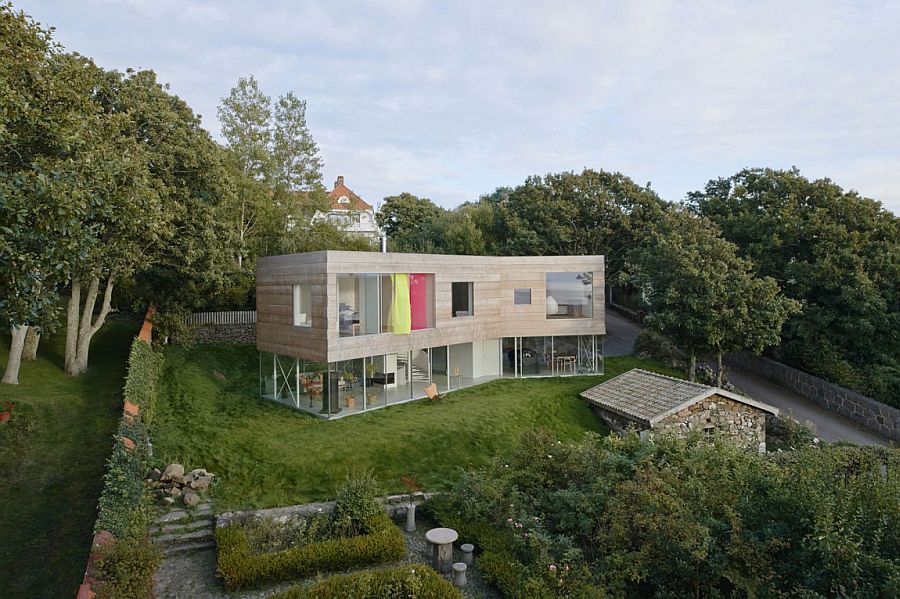 Mölle by the Sea relies on a captivating blend of steel, timber and glass with its two floors above the ground level offering ample visual contrast. The top level clad in saw-finish Douglas planks seems to almost float above ground, as the all-glass lower level living area blends into the backdrop effortlessly. But this ingenious Swedish family home has another surprise in store, as a hidden basement level connected with the top two floors using a spiral staircase expands the living area and creates a cozy, private family zone.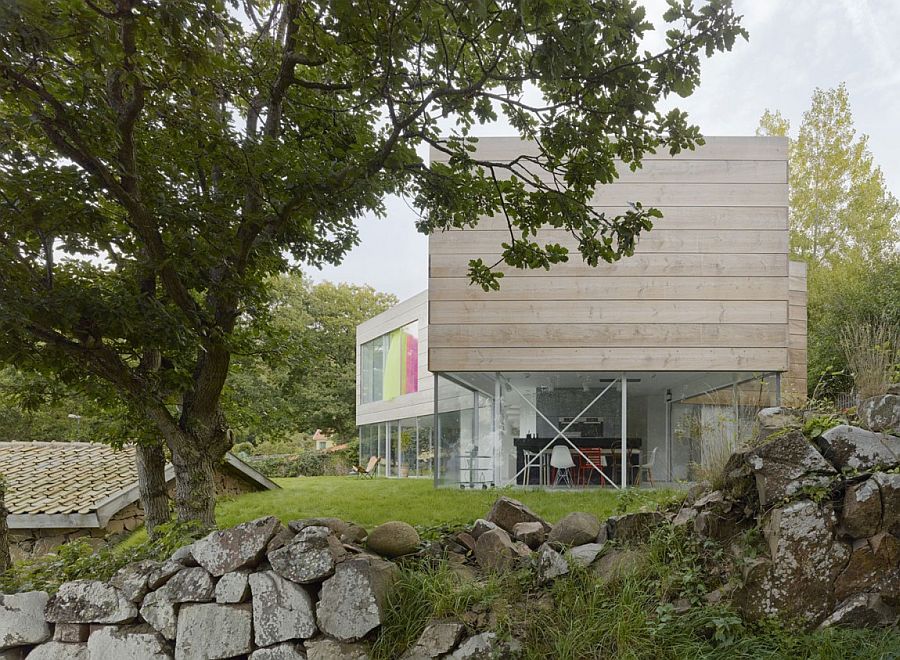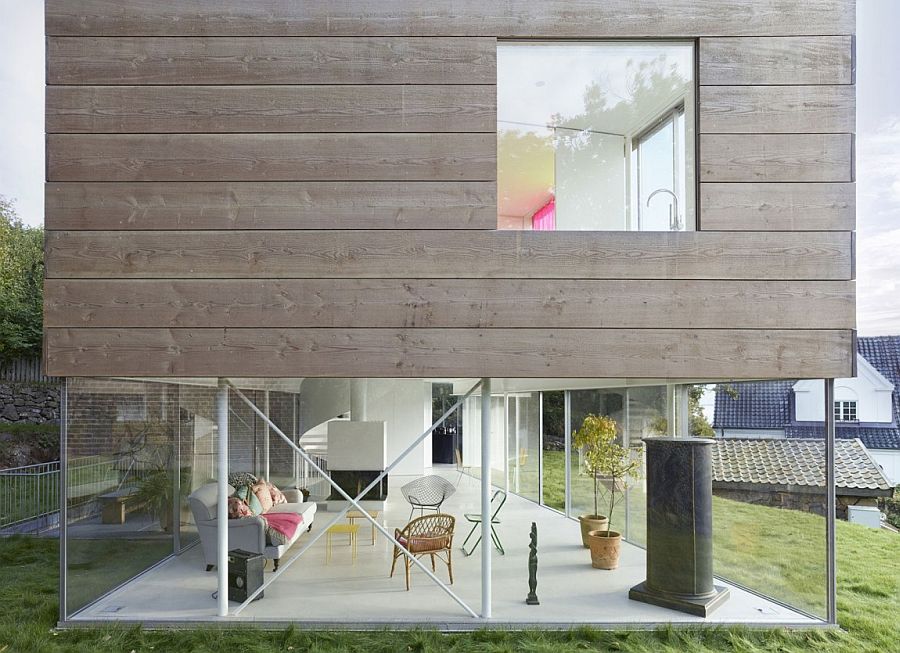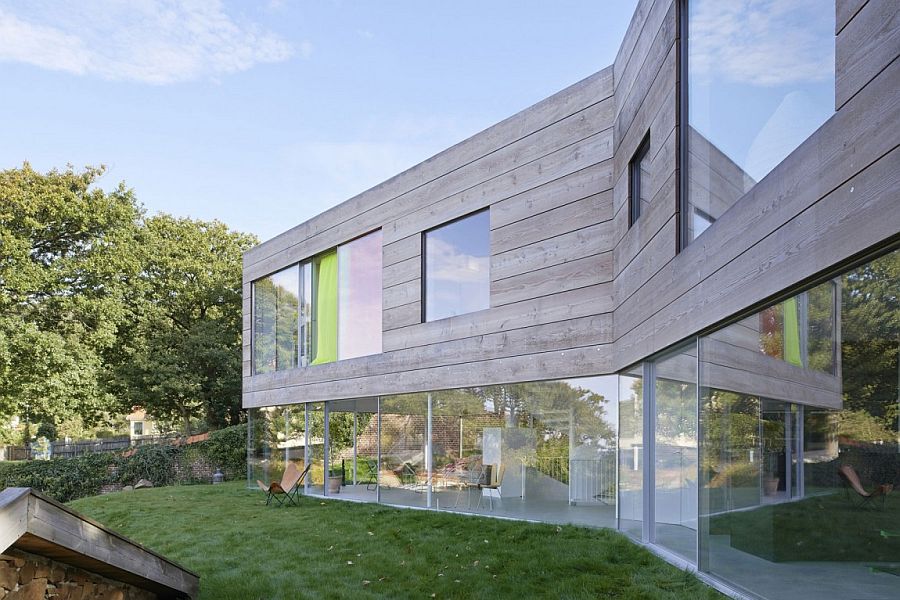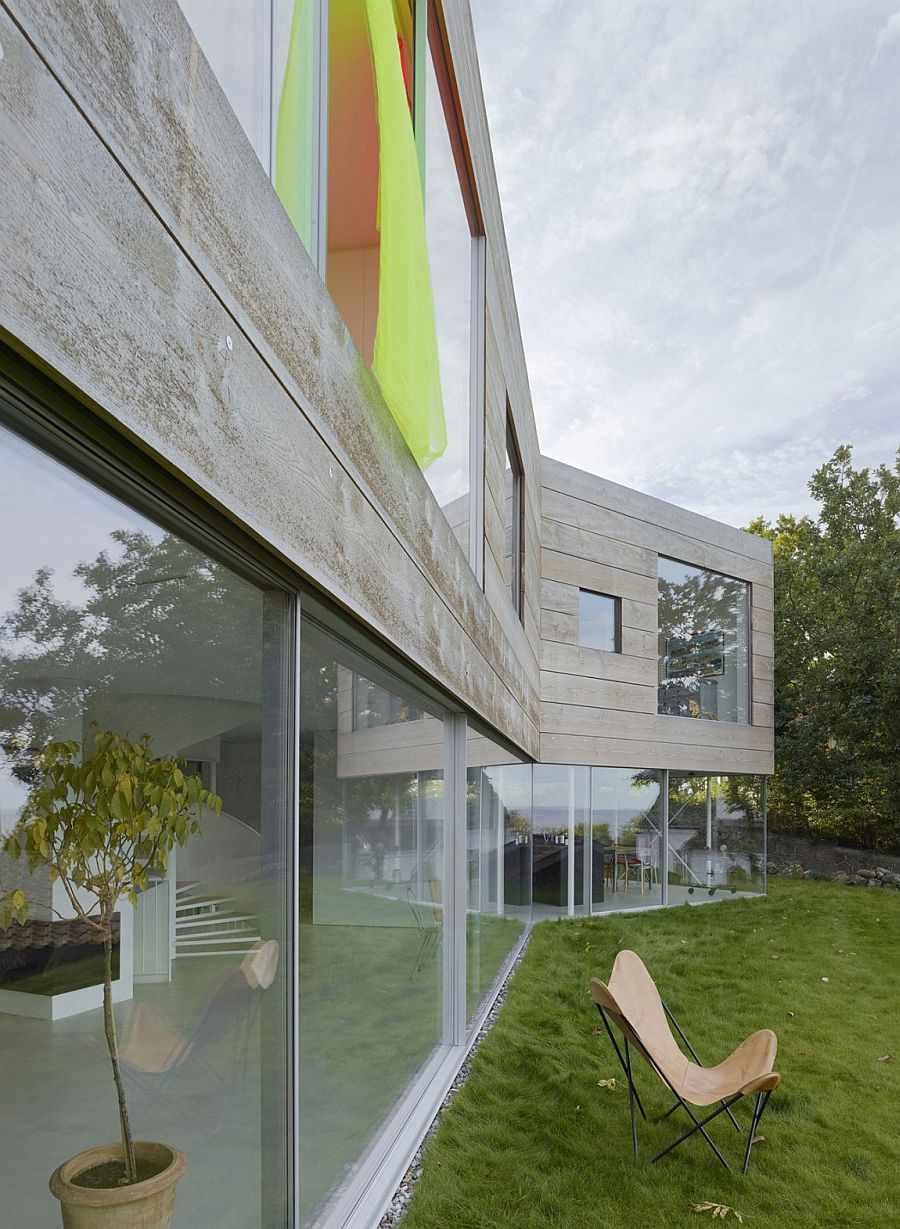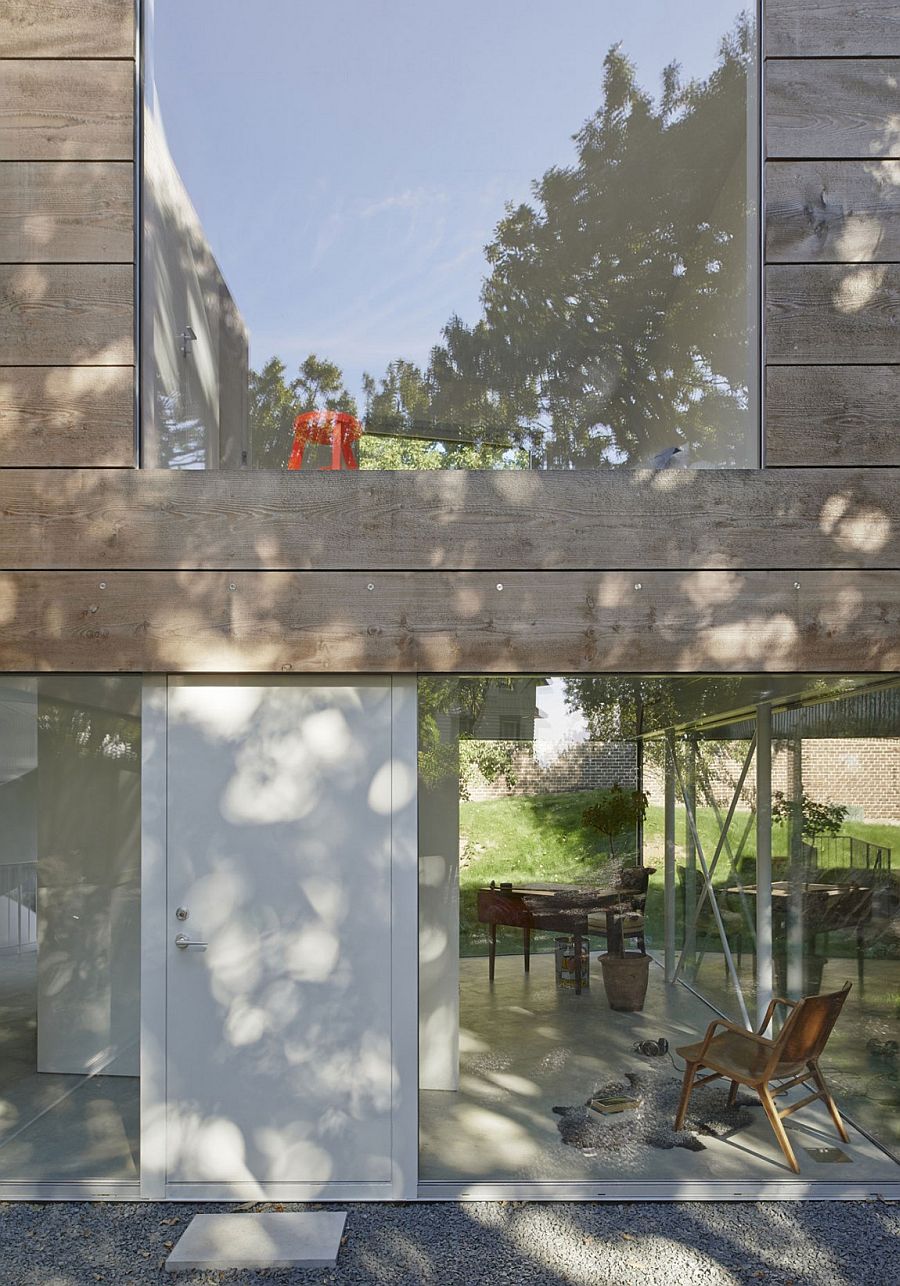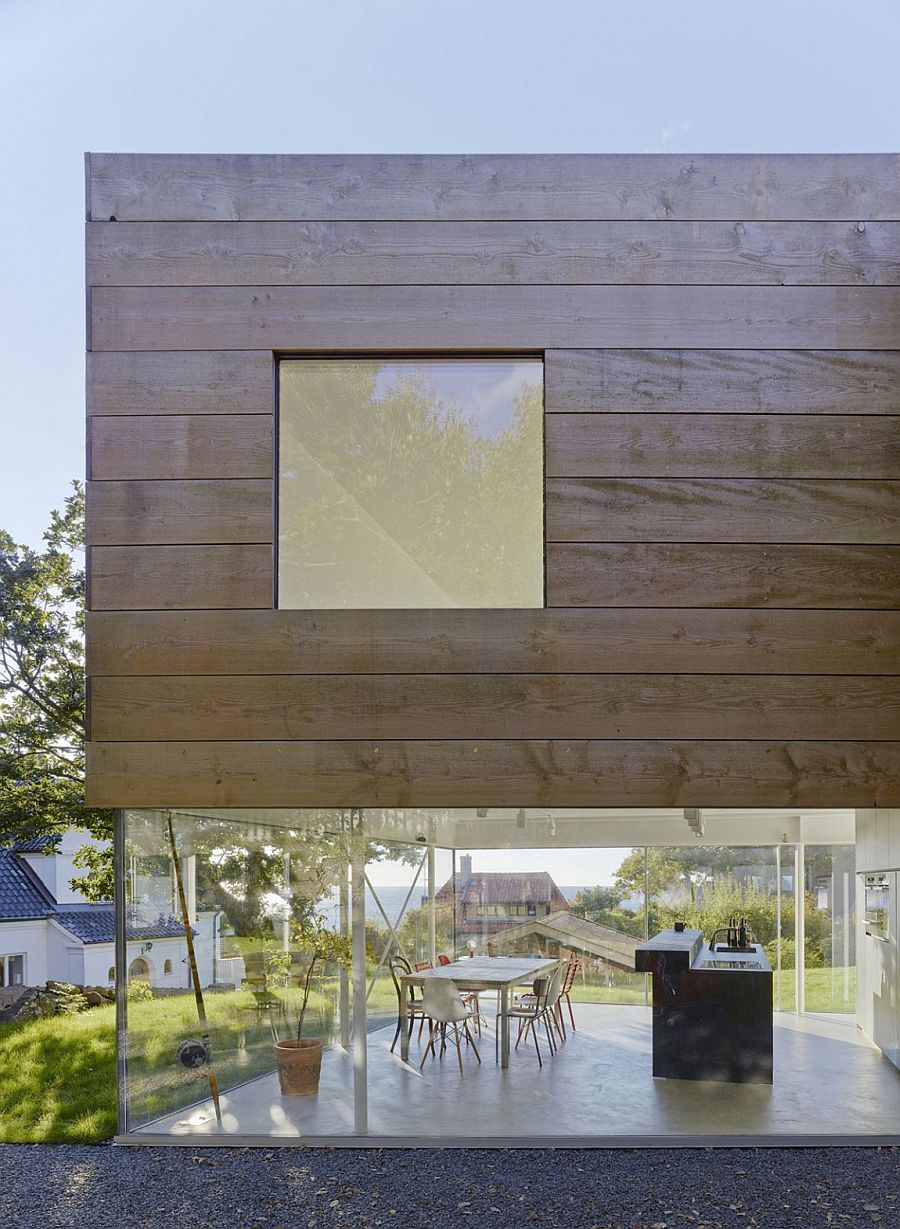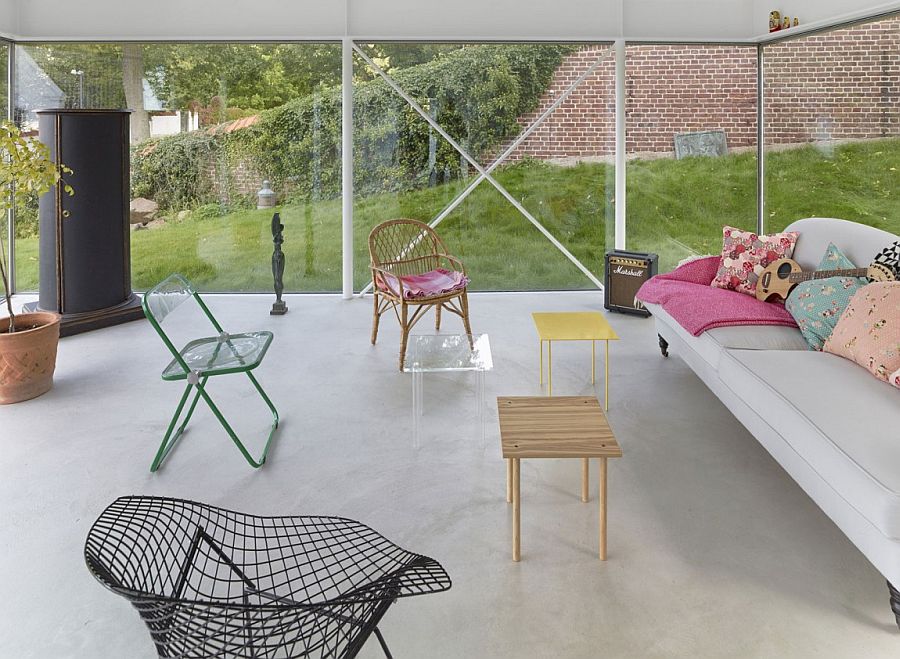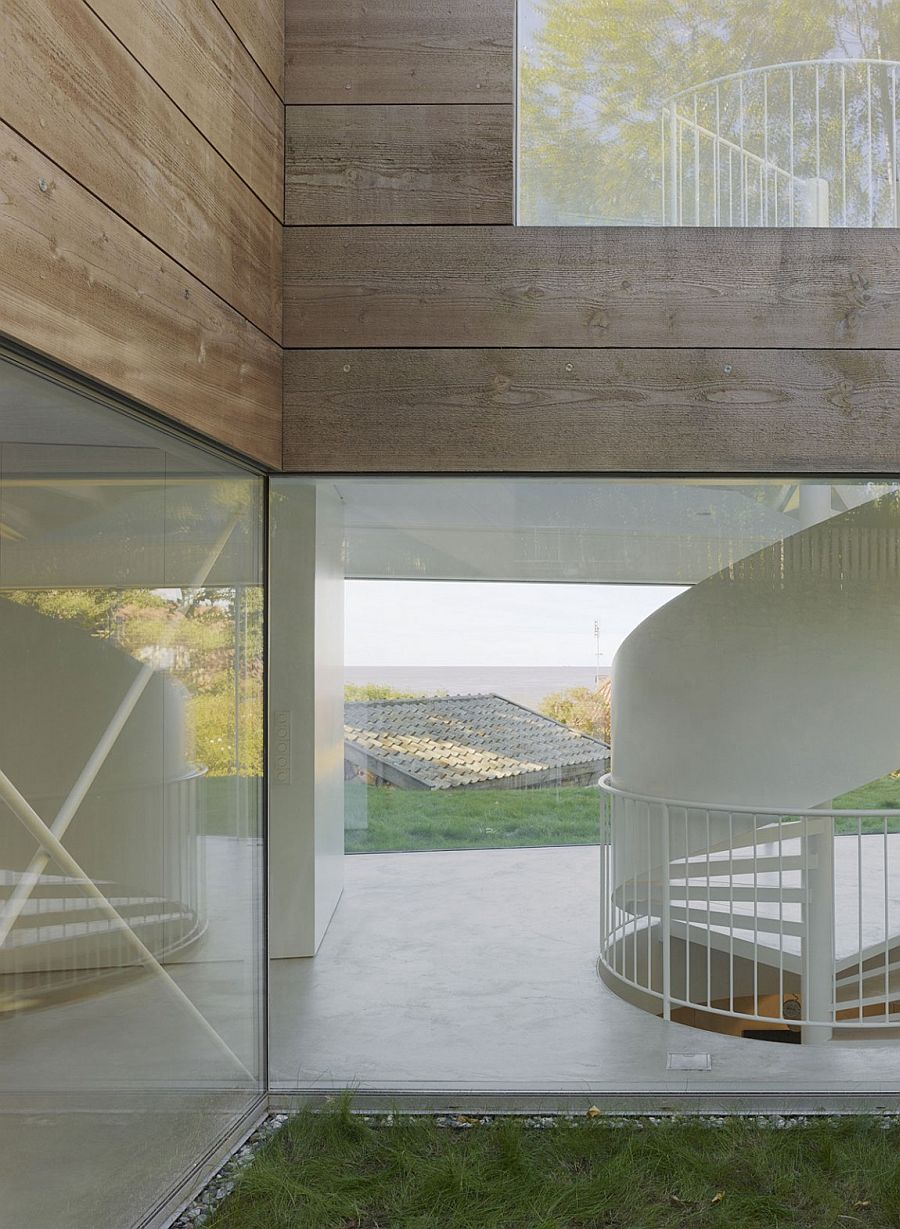 The ground floor surrounded by floor-to-ceiling glass walls and sliding glass doors houses the open plan living area, kitchen, dining room and a lovely home library, while the top timber-wrapped structure contains three bedrooms, bathrooms and a smart sitting area. The Y-shaped structure of the home moves away from the conventional beach house design where the focus in every room is about the view outside. With its daring use of glass, inventive form and mesmerizing appeal, Mölle by the Sea is designed to wow onlookers at every level. [Photography: Åke E:son Lindman]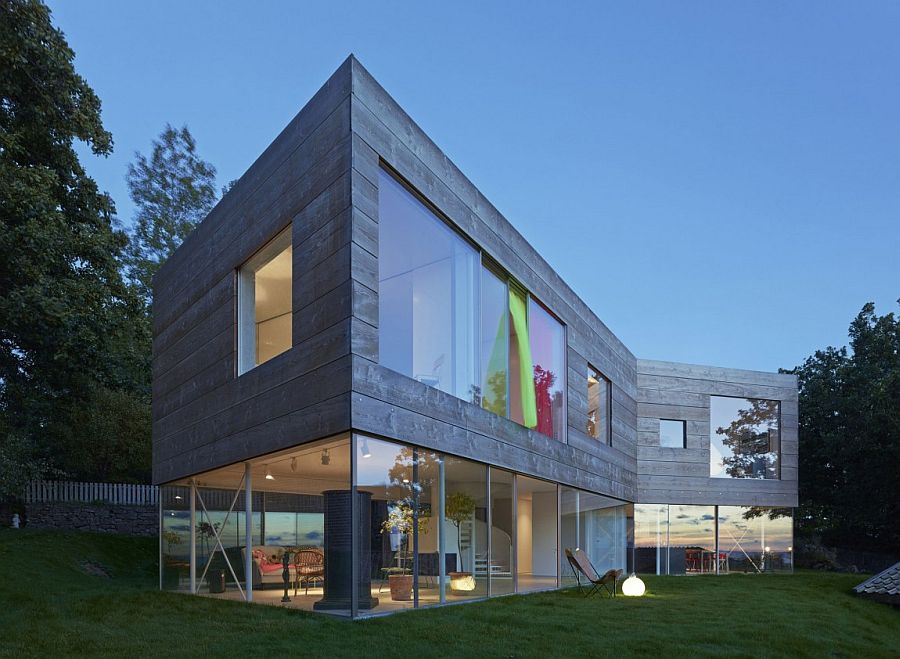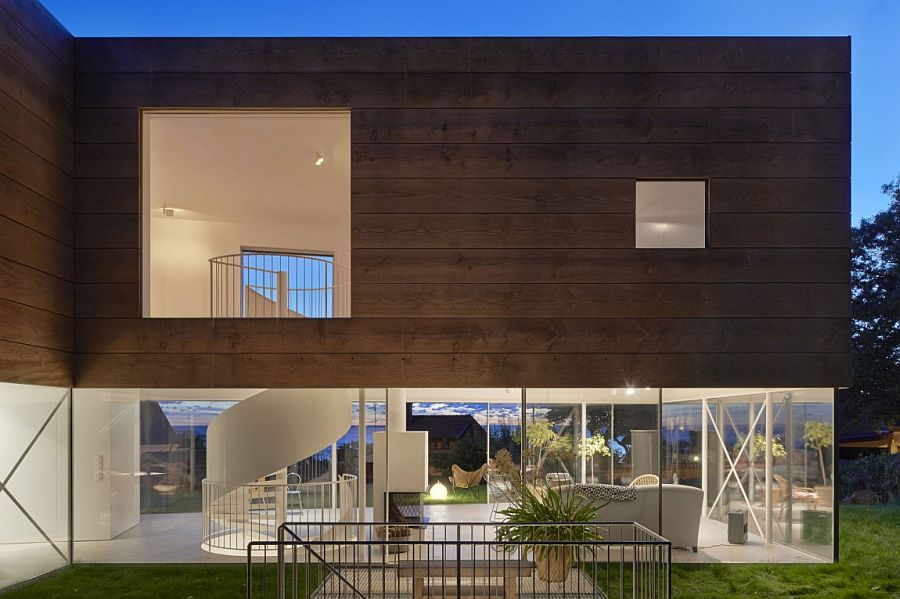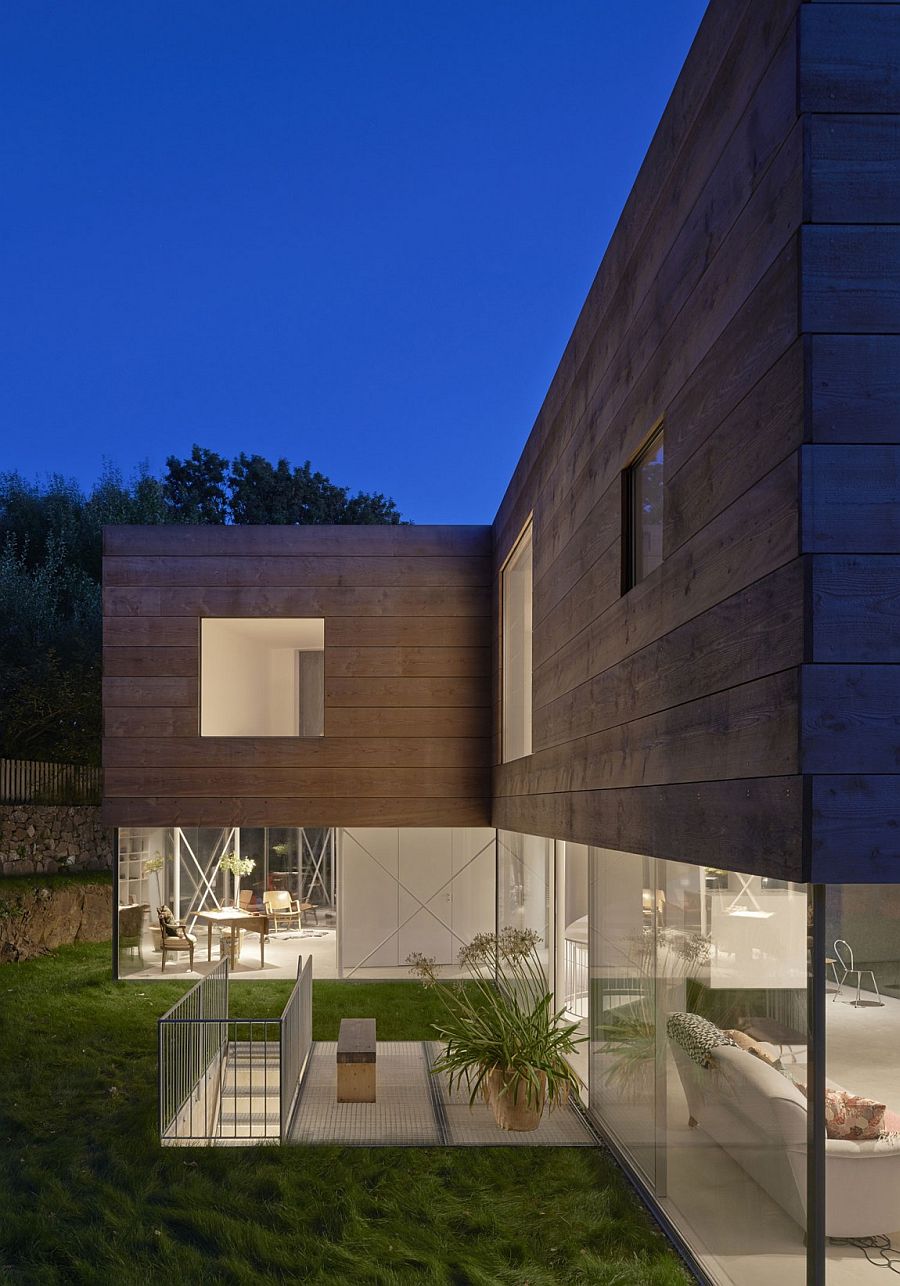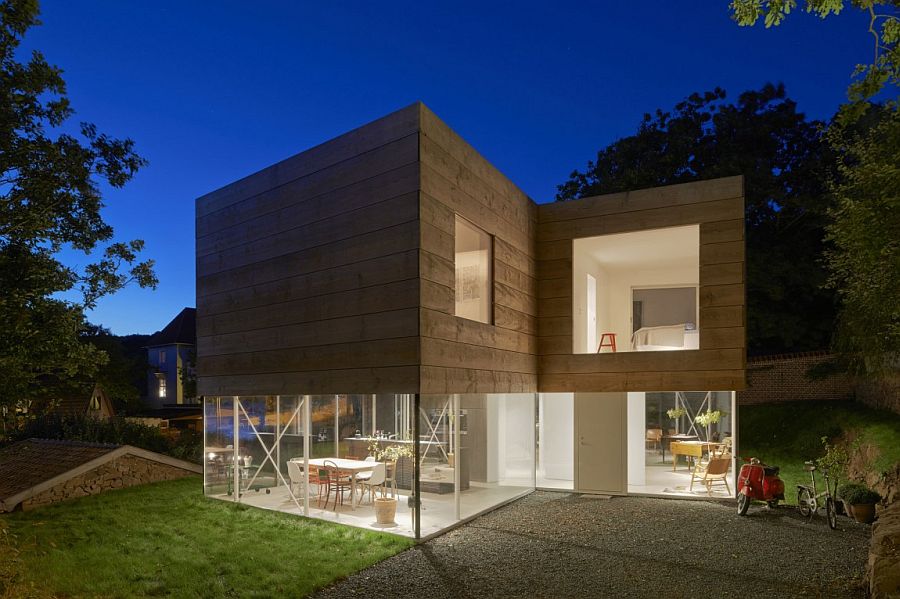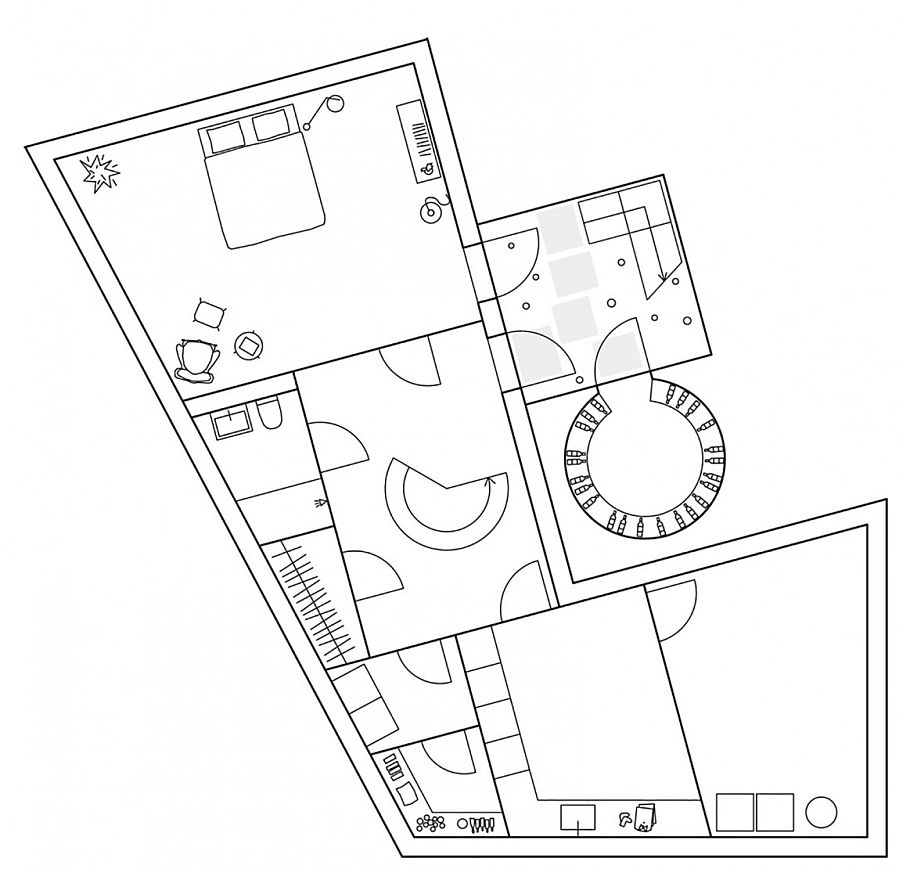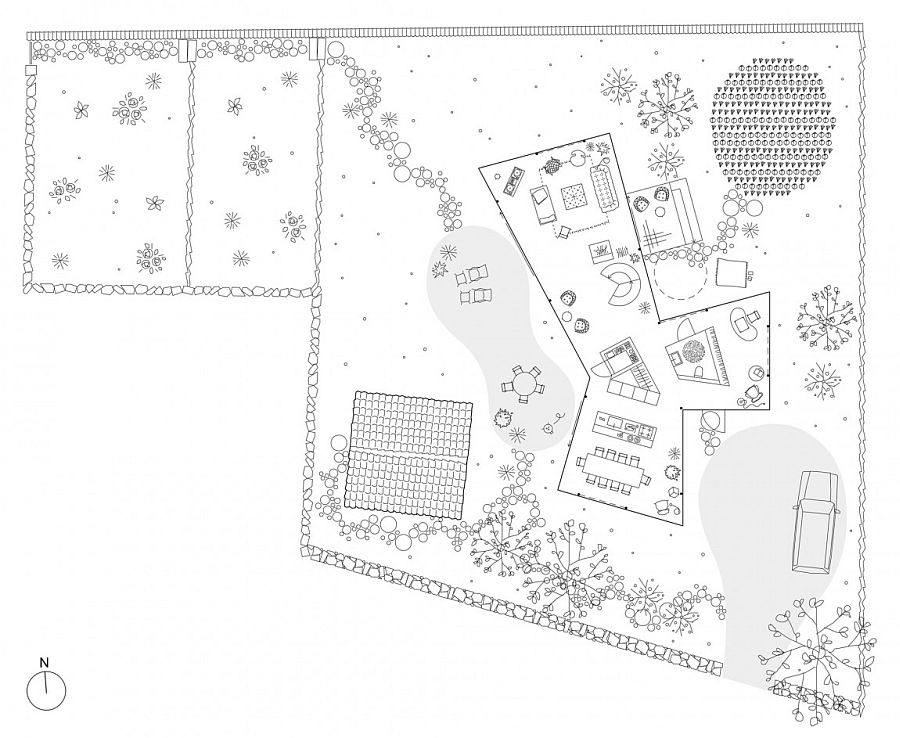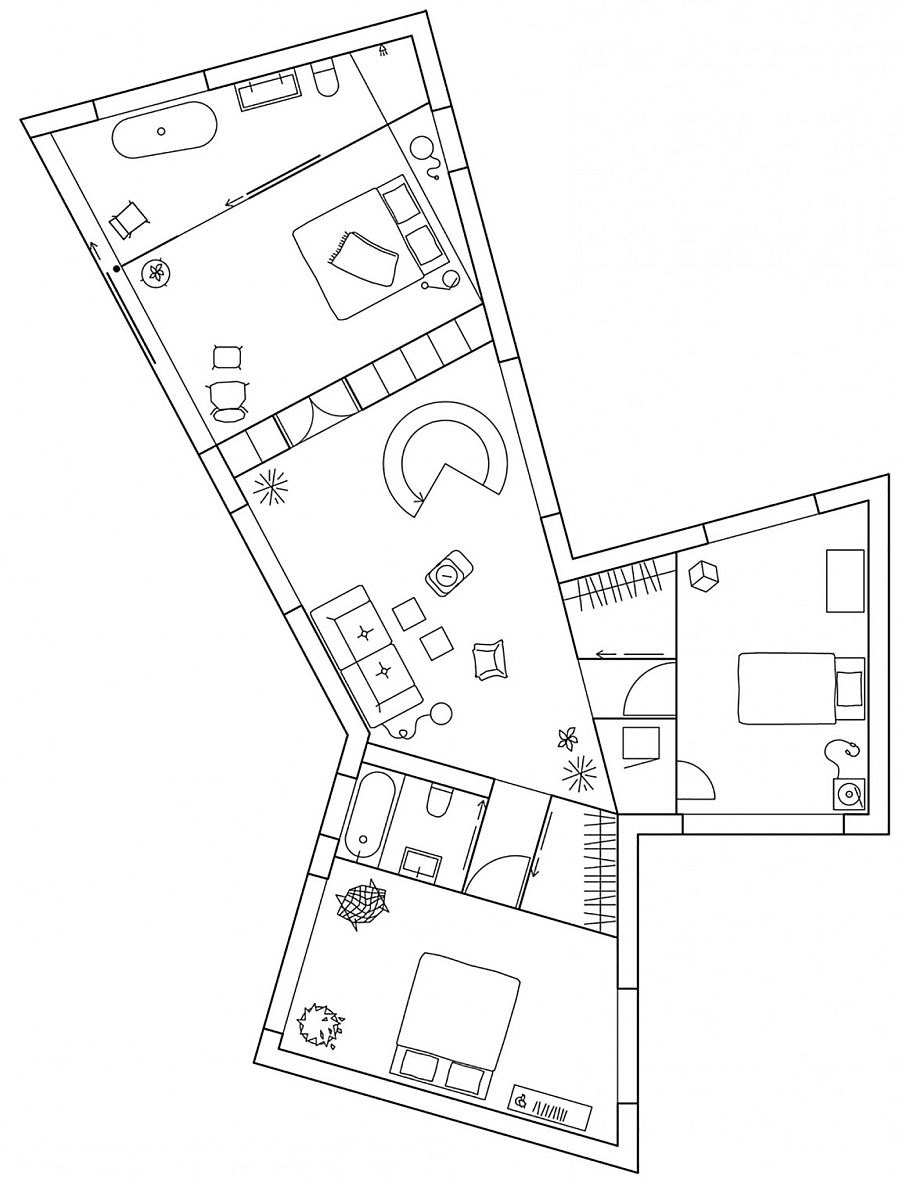 Liked the story? Share it with friends.