Whether you're looking for inspiration as you decorate your garden home or you're hoping to bring the beauty of your outdoor garden indoors, today's post is for you. Garden home style is all about seamlessly connecting your interior with the natural world just beyond the windows, and below you will find a collection of charming photos and creative ideas. Keep reading for details on celebrating garden style throughout your home…
Setting the Stage
The exterior of your abode sets the stage for the interior, and when it comes to garden home style, lovely plant selections often command attention. At the top of the post, we see the garden home of P. Allen Smith (from Ruby Architects via Houzz). Topiaries and manicured bushes make it clear that attention to detail is a knockout feature of this quaint property. You can learn more here.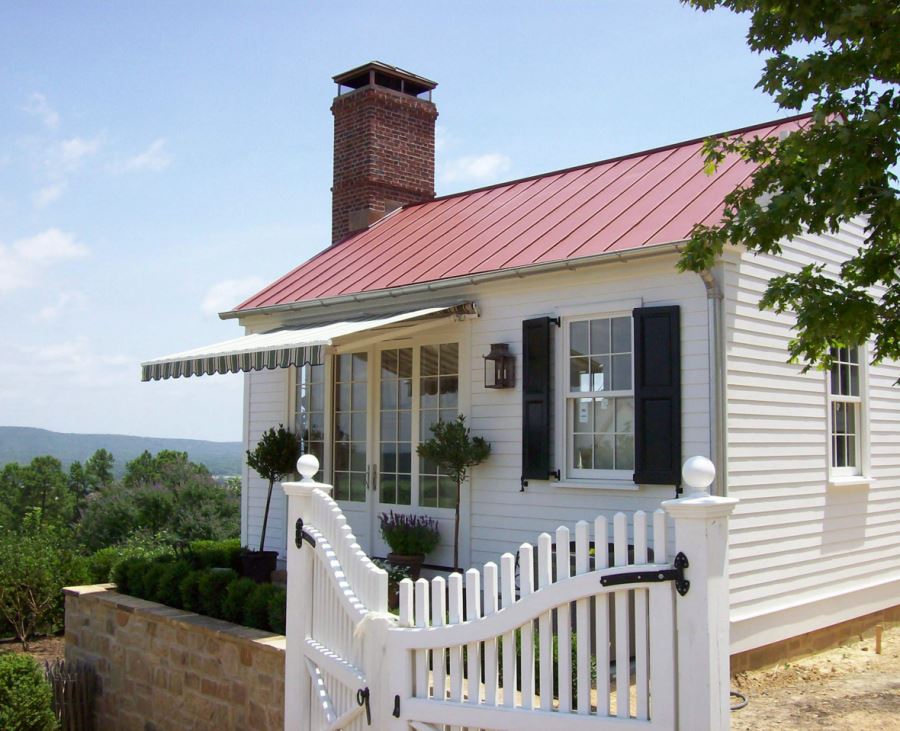 Below we see crawling vines and potted plants in an exterior by landscape architect David Gibson. The abundant plant life lets it be known that nature is welcome in this home! After all, it's hugging the house. [photo from Dave Adams Photography]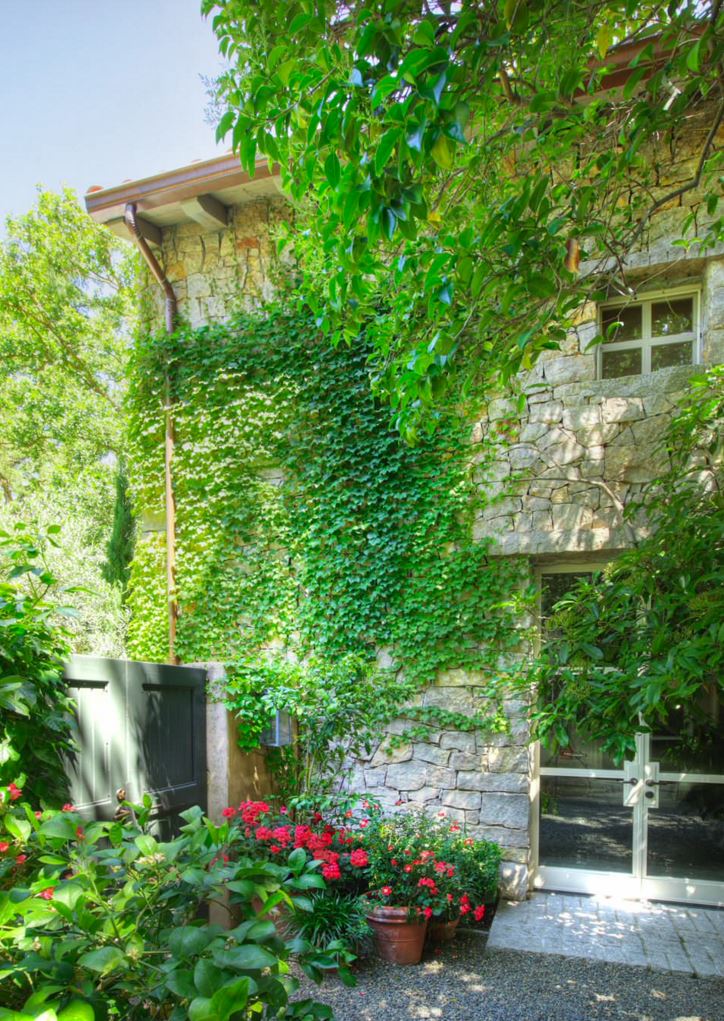 Taking in the View
If you have a lovely garden, you should be able to enjoy it from the indoors as well as the outdoors. You may want to choose your windows accordingly, opting for features such as large panes and striking metal detailing. [from Studio William Hefner]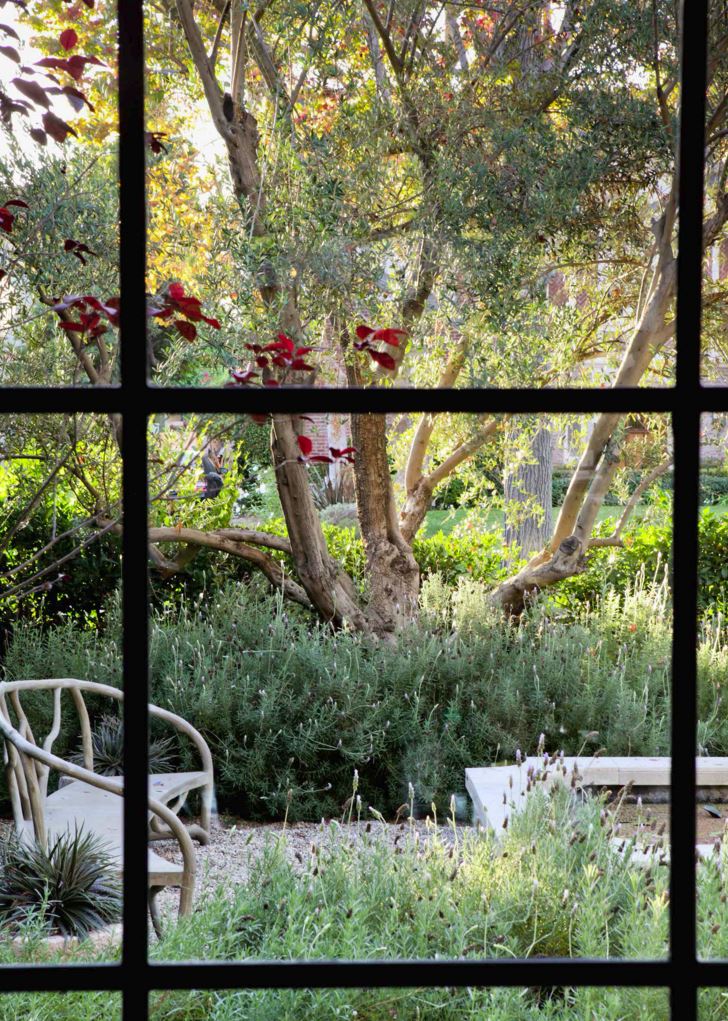 And if there's a particular spot where you really enjoy taking in the view, why not go with a designer chair by the window? After all, what fun is having a garden when you can't appreciate it while lounging in the comfort of your home?! [from Western Window Systems]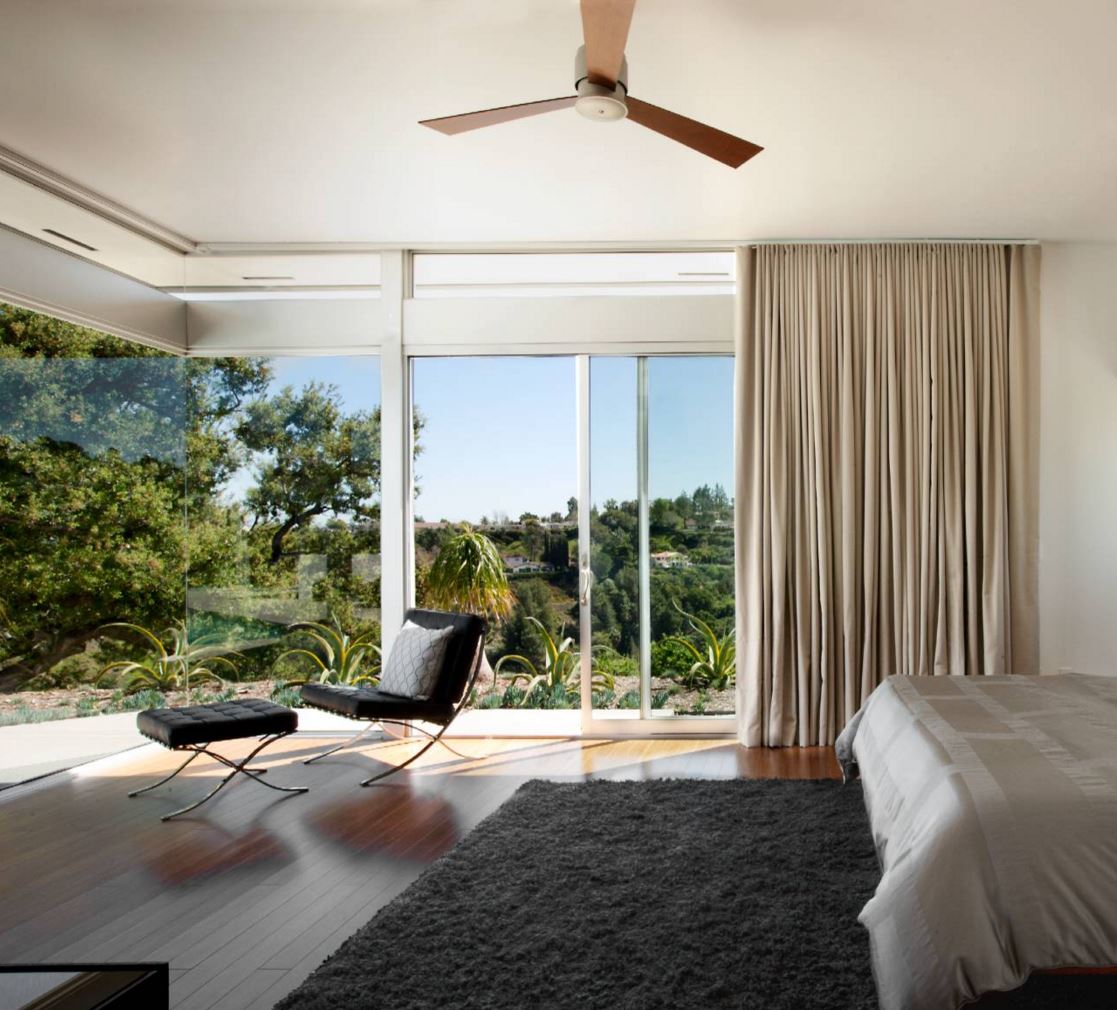 Even if you don't have a garden view, you can create a garden feel by placing potted plants outside of the window. This bathroom overlooks a water feature, as well as plants, which are accessible via a sliding glass door. [photo by Teness Herman]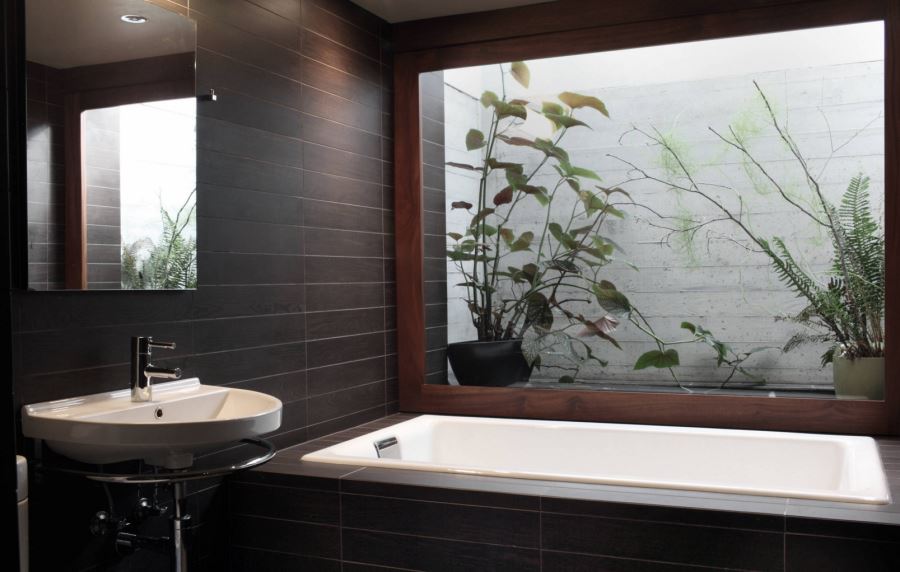 Bringing Nature Indoors
Speaking of plants, don't forget to bring the beauty of your garden inside with eye-catching potted plants. Choose interesting greenery and equally interesting containers! The Citrus Taper Pot from Terrain is a great place to start: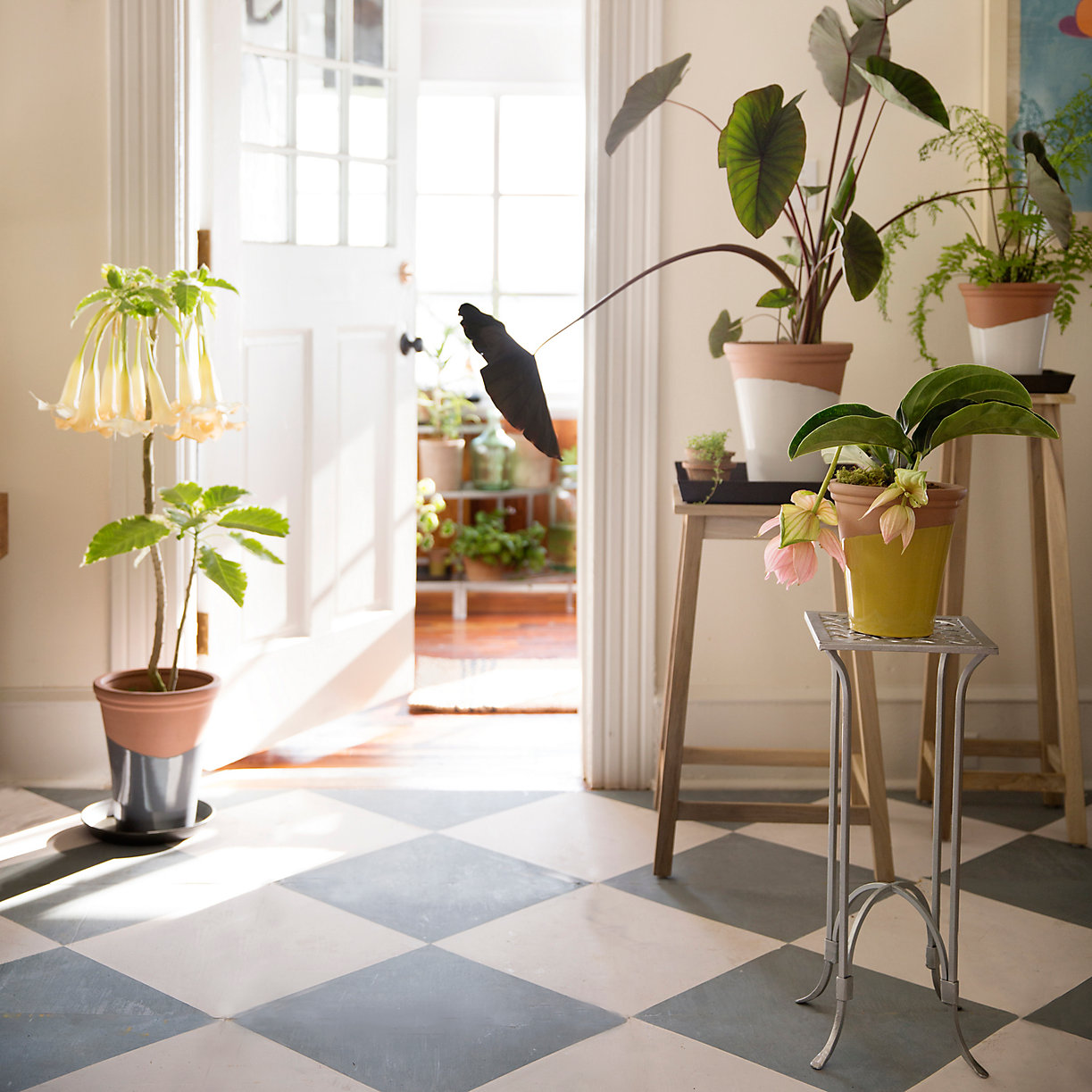 Give plants their own special spots indoors. Plant stands, plant boxes, and wall-mounted selections such as this Half Circle Plant Shelf from Terrain ensure that all eyes are on the potted greenery: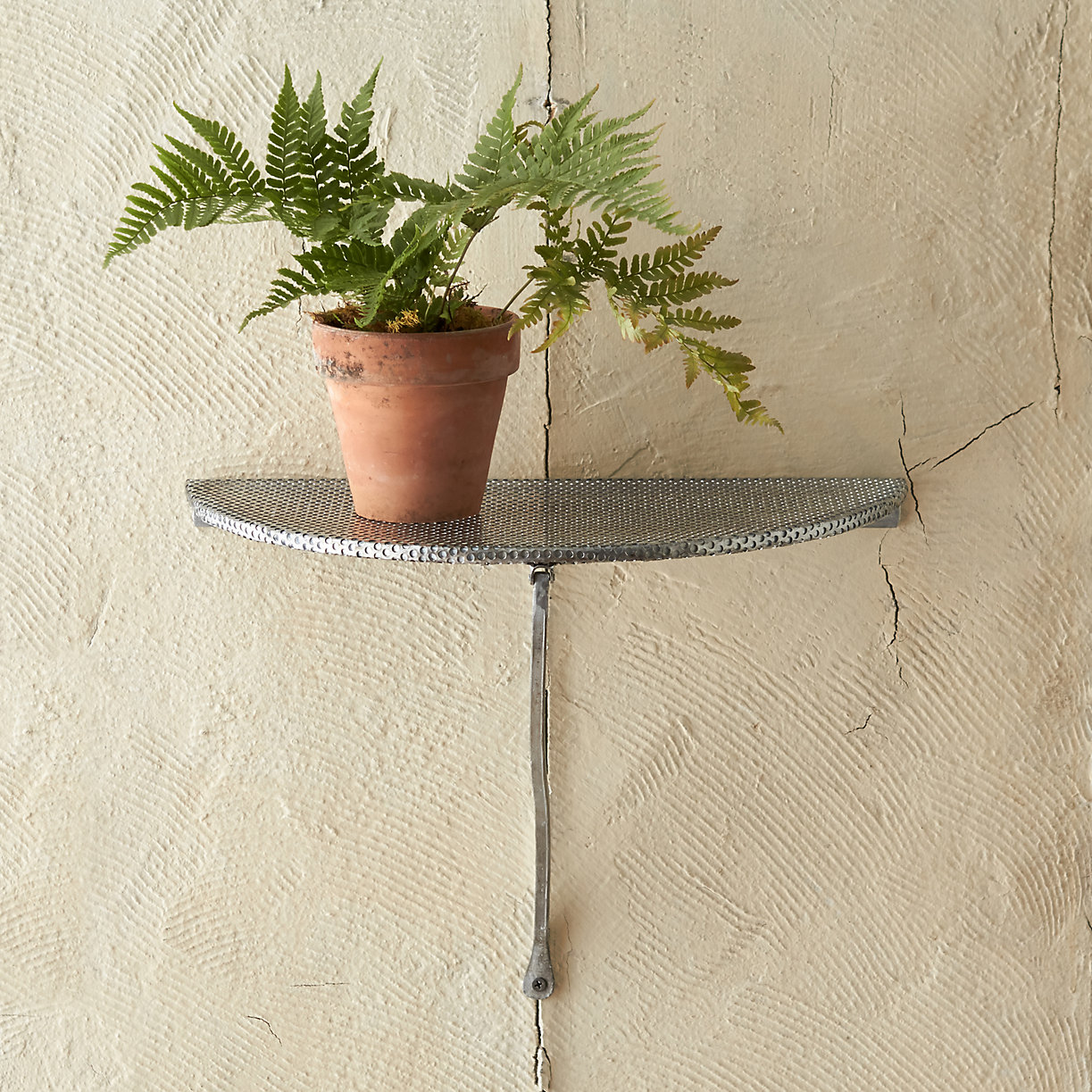 Even potted herbs in the kitchen can help create a garden home vibe. Don't forget the power of fresh produce and fresh flowers as well! [from Kitchen Stori]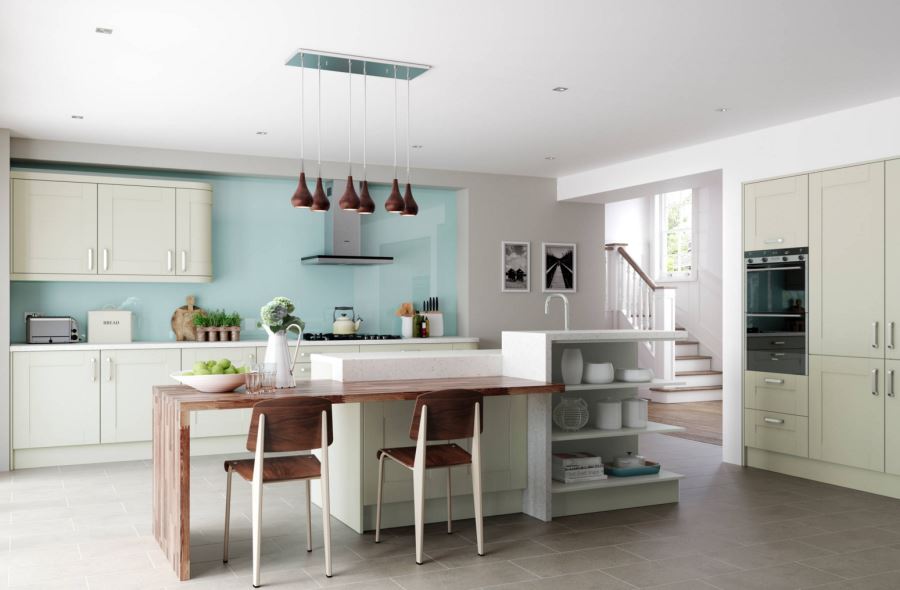 If your home is small and you prefer one or two large statements rather than shelves of plants, make each selection count. Overflowing greenery in a lovely urn makes a charming yet powerful statement. We're fans of this Marbled Ceramic Urn from Terrain: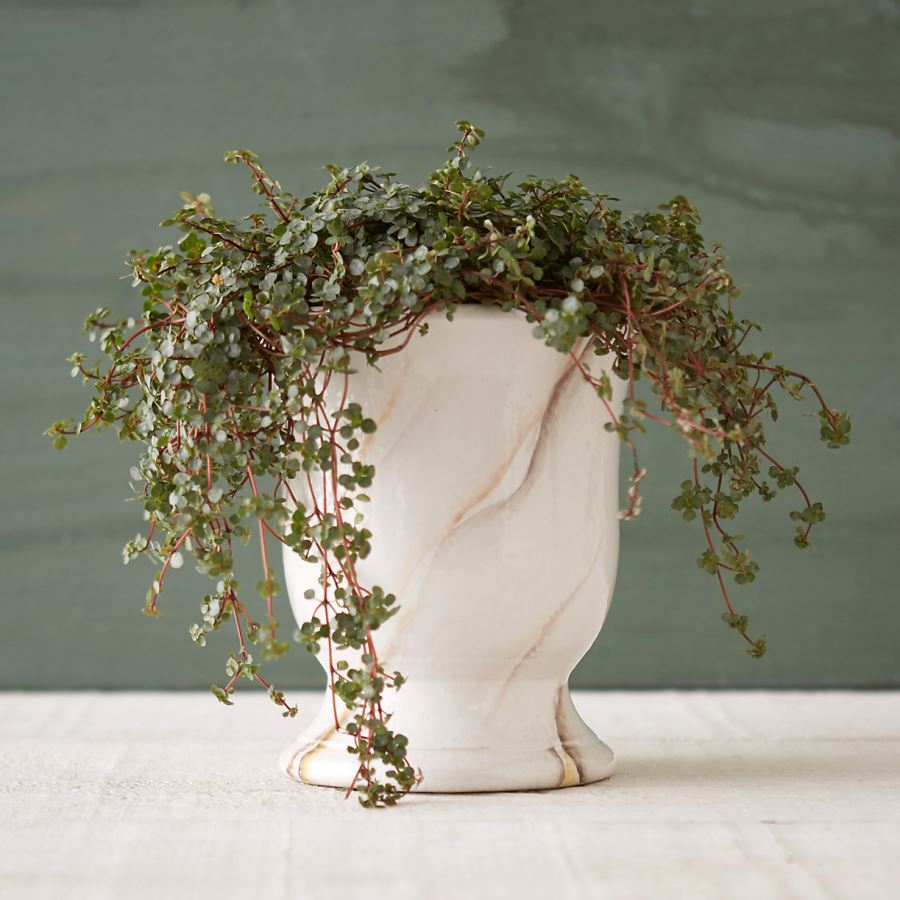 We hope today's post has inspired you to celebrate garden home style as spring approaches. Happy planting, and happy decorating!