When it comes to summer style, fruit is always in season! Thanks to a new wave of vibrant fruit motifs and creative designs from some of our favorite bloggers, produce such as watermelon, citrus and pineapples are perfectly on trend. Whether you're looking for color that will knock your socks off or you're hoping to add a neutral dose of produce to your interior, continue reading for a slew of gorgeous photos and interesting design picks. From furniture to party goods, you won't be disappointed!
Colorful Accents
Let's start by showcasing a few bright, beautiful, bold accents that have the power to make your space. Studio DIY recently shared this amazing Fruit-Inspired Storage Basket project, which is perfect for kids' rooms. Easy, fun and summer-perfect!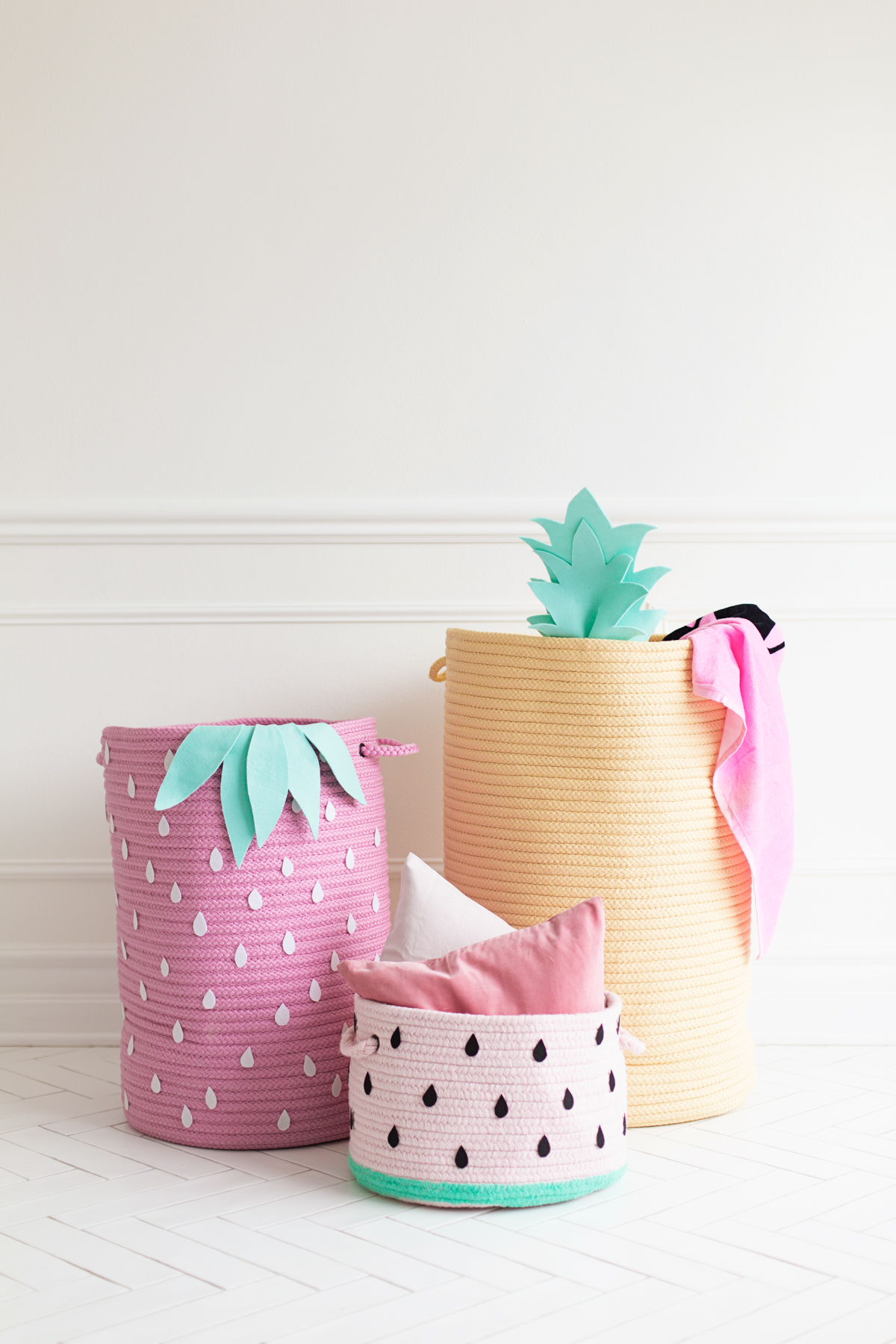 If you're not in a crafty mood and you want to purchase a fruit-motif floor basket that's ready to go, check out Crate & Barrel's Pineapple Floor Basket, crafted from painted water hyacinth: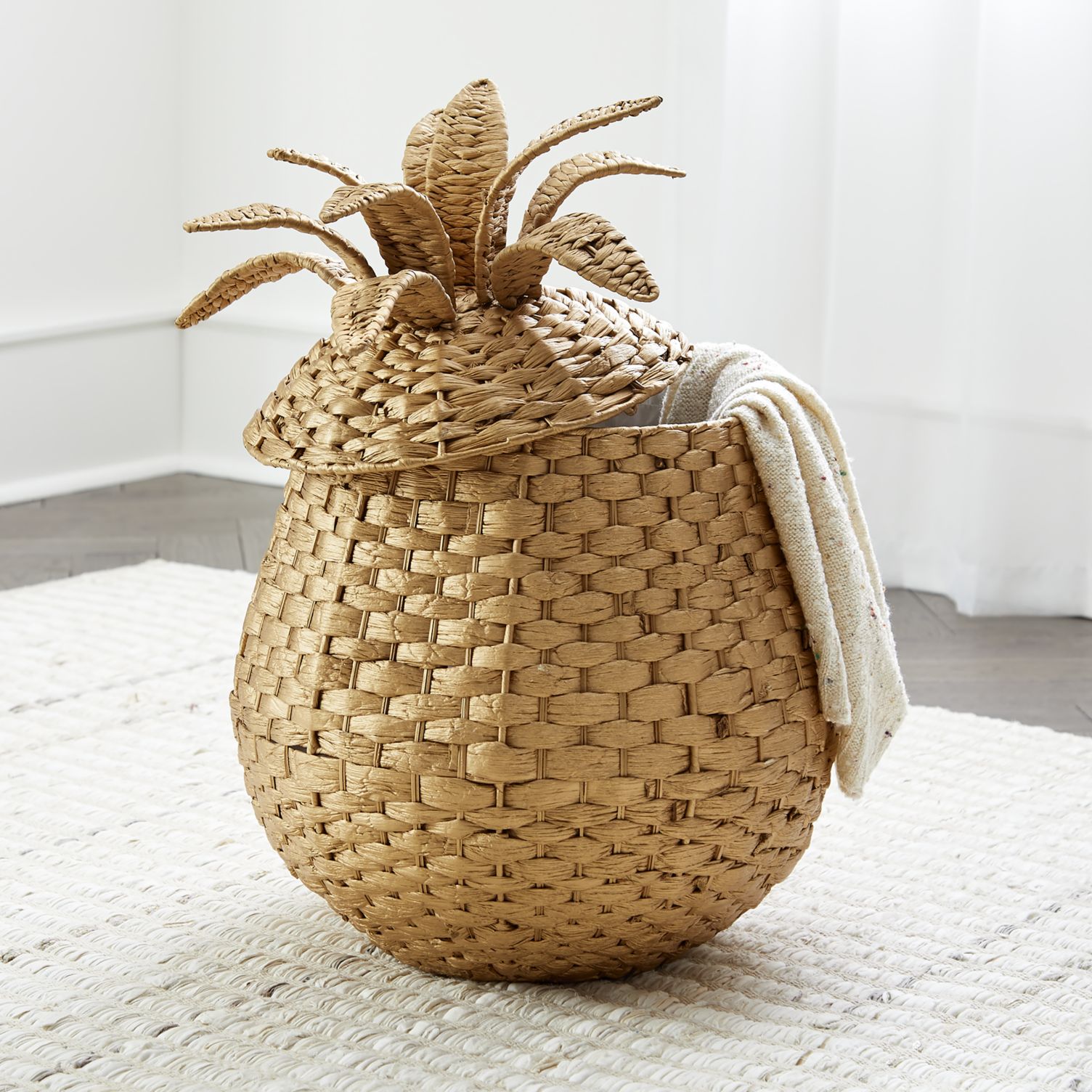 A watermelon pillow makes everything better, wouldn't you agree?! Details at Crate & Barrel: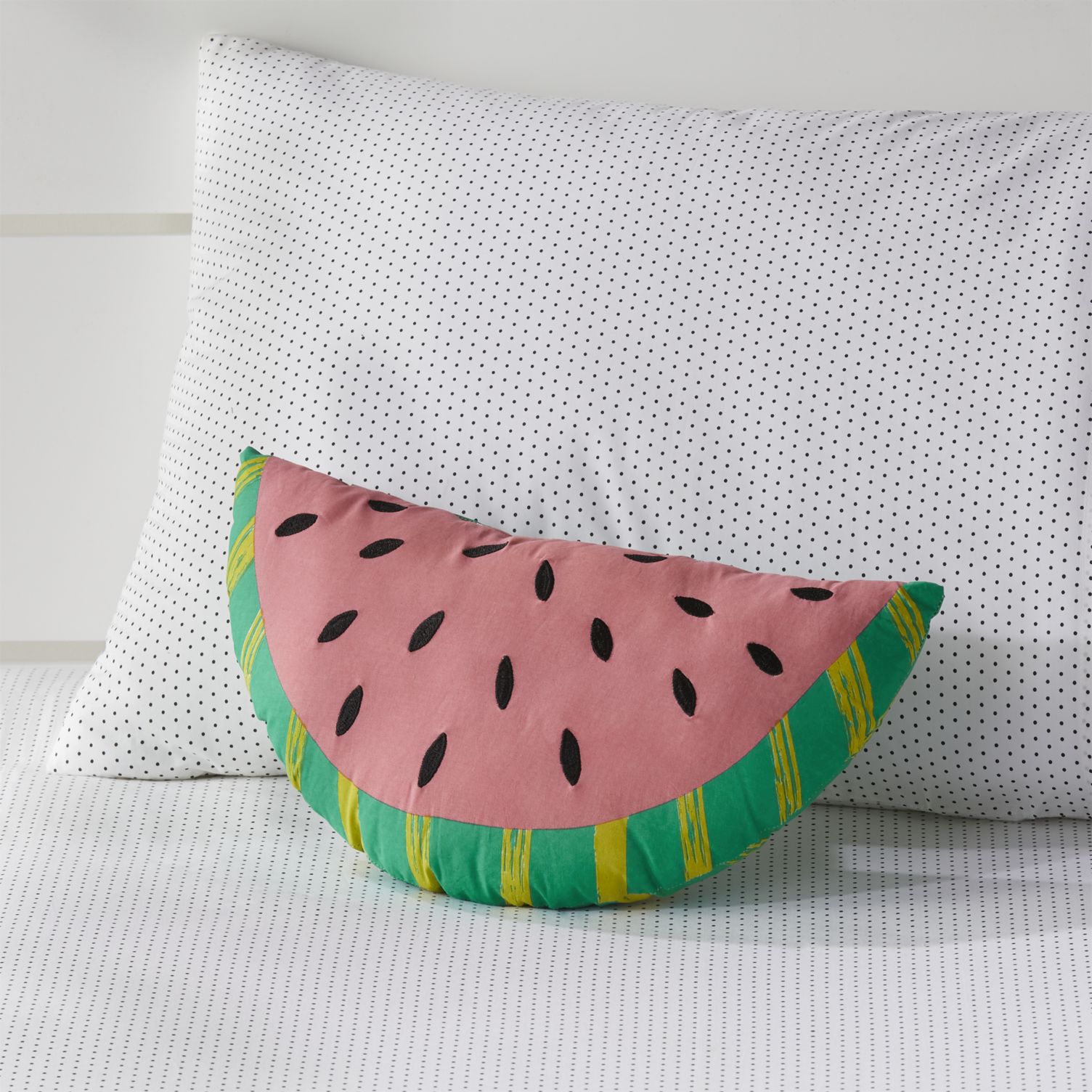 This Allover Fruits Shower Curtain from Urban Outfitters is will bring a big dose of refreshing retro style to your powder room. Also available in yellow for you lemon lovers!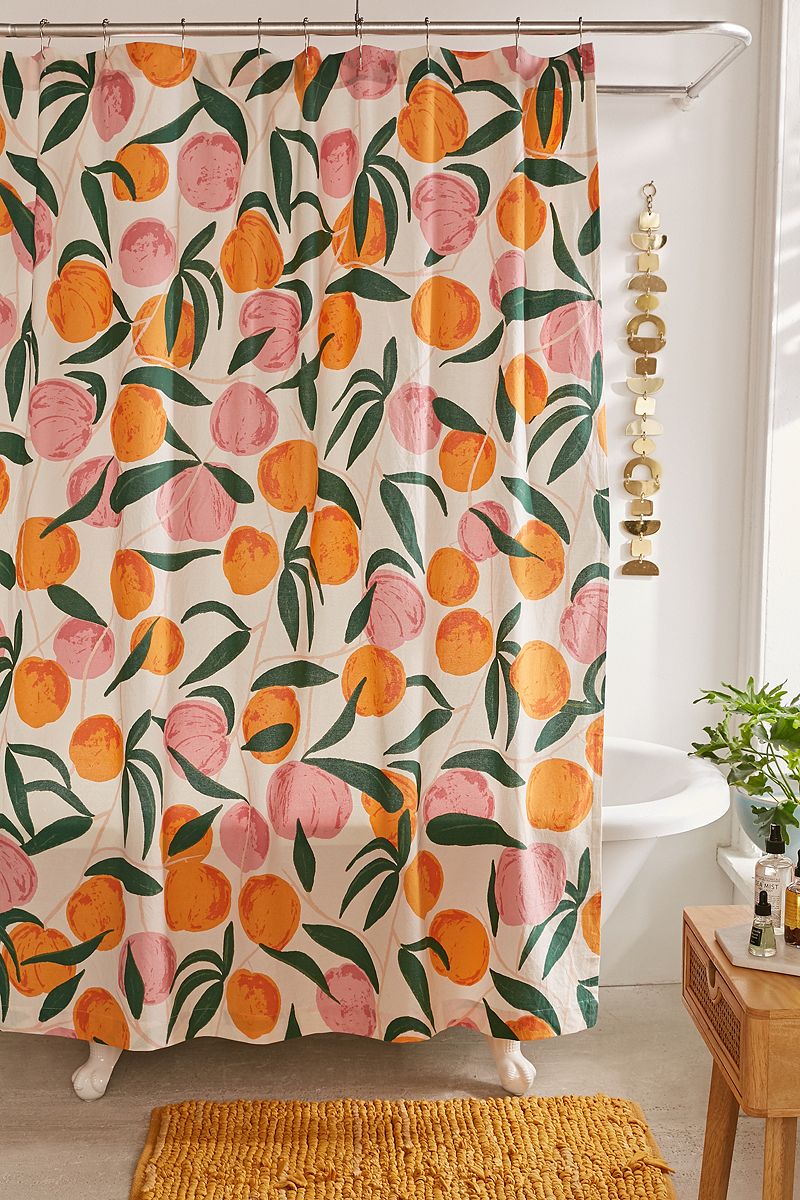 Speaking of lemons, Crate & Barrel's Exuberant Citrus Lemon Dish Towel adds a dash of whimsy to your kitchen. With a hint of retro style, this towel also thrives in modern spaces:
Available in mint or pink (shown below), Anthropologie's Pineapple Light adds an illuminating dose of tropical flair to the room of your choice: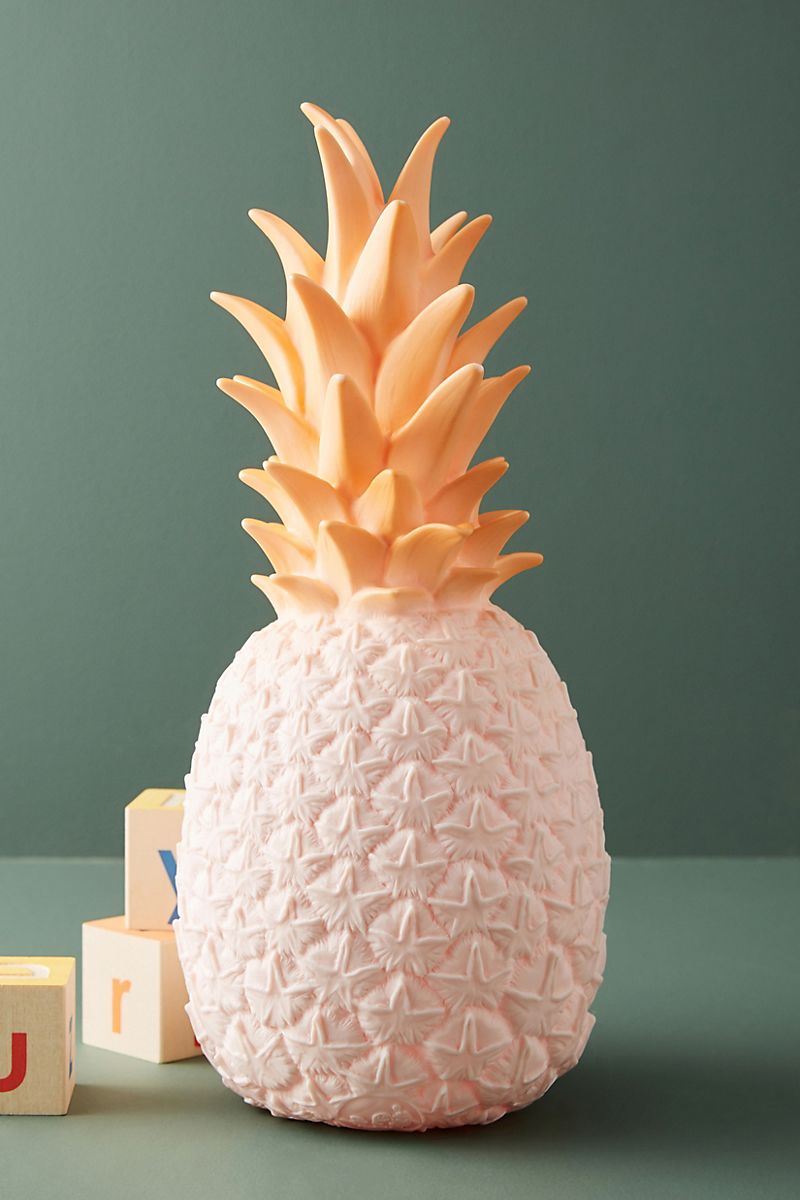 Don't be fooled by their name: these Sunnylife Fruit Salad Sponges are for the bath, not the kitchen! Add some fun to your shower with these colorful accessories that look good enough to eat.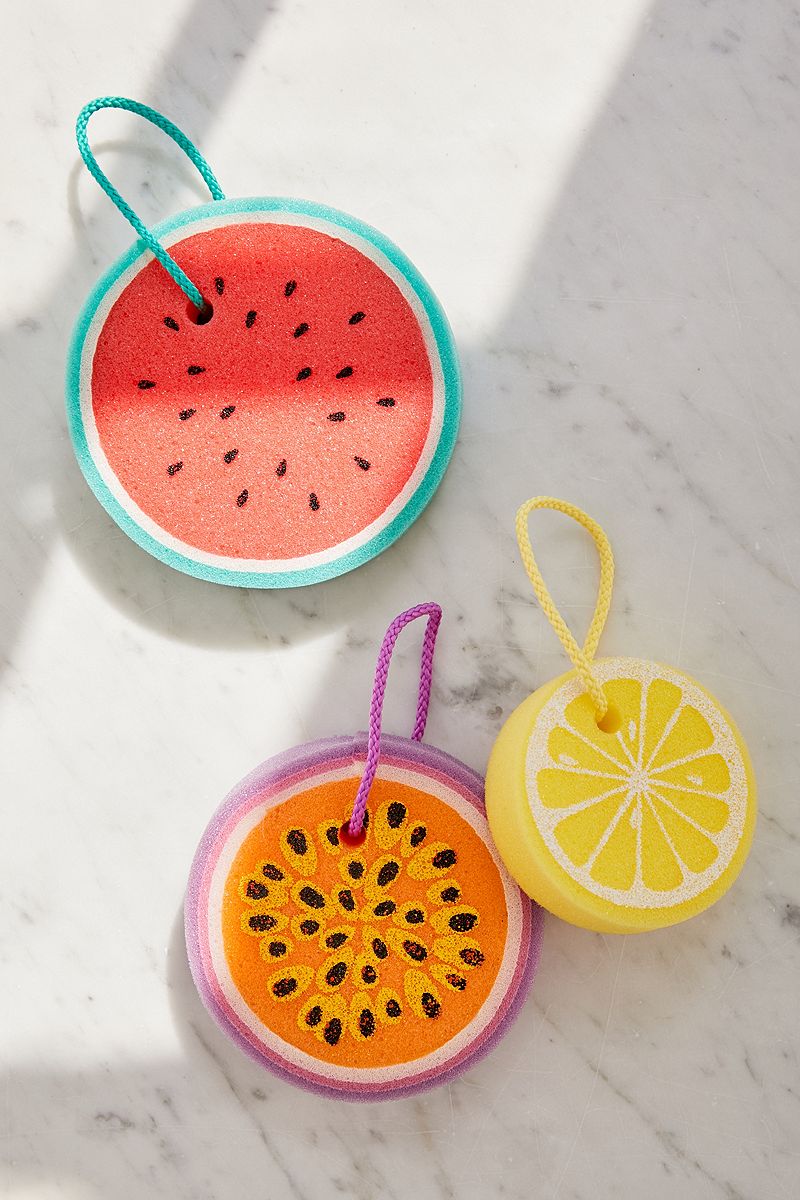 When it comes to fresh and fruity accents, no detail is too small. Enliven your work space with these push pins from Typo. Silicone shapes and fun hues take center stage. Sold in a pack of 9.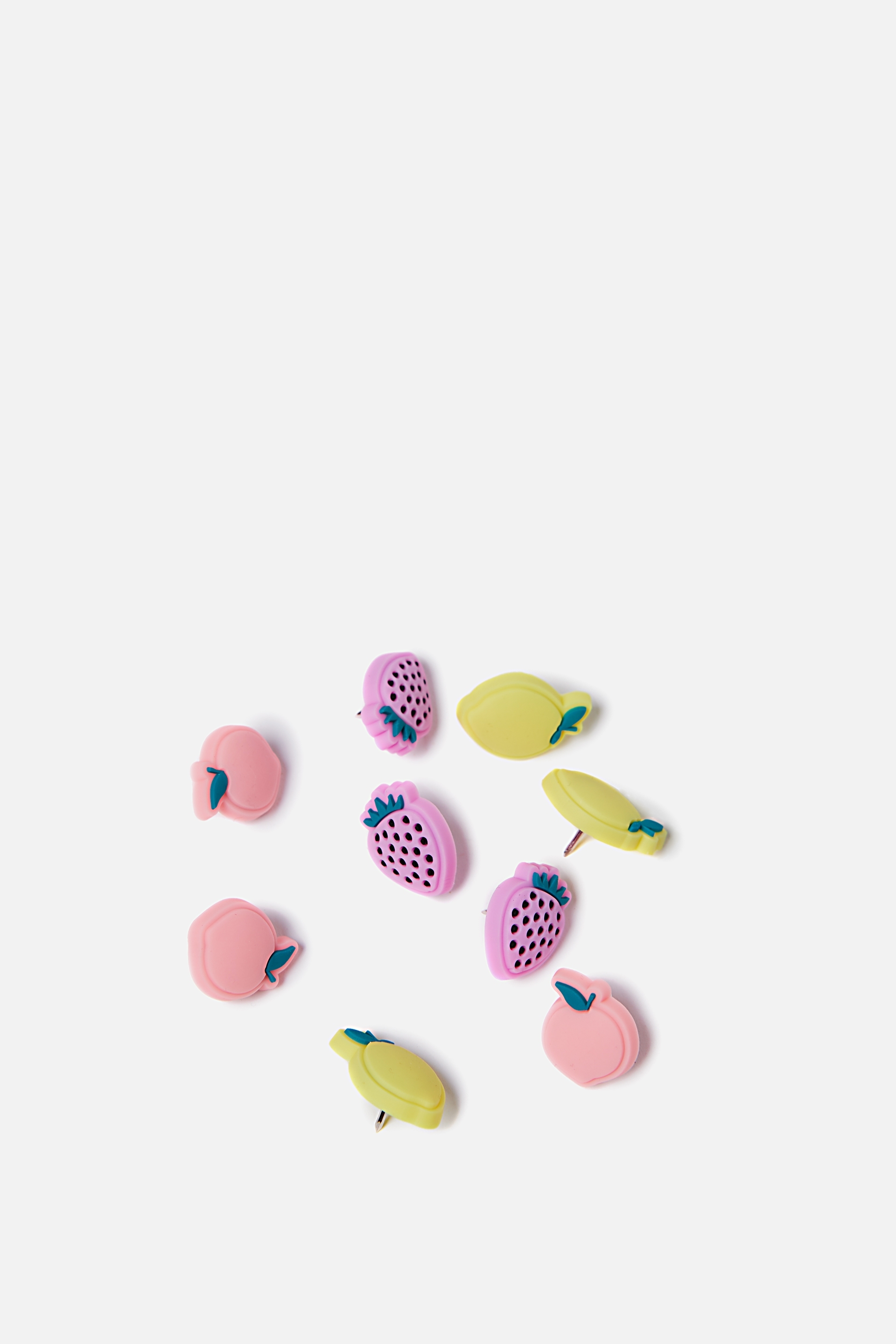 Classy and Neutral
From the radiant to the earthy and metallic, let's now take a look at neutral fruit-themed decor that will fit any palette. Silver-toned produce is alive and well this season at CB2, starting with the Silver Pear and Silver Apple, both pictured below. Use them to weigh down important papers, cocktail napkins and more. Or simply let them shine as objets d'art: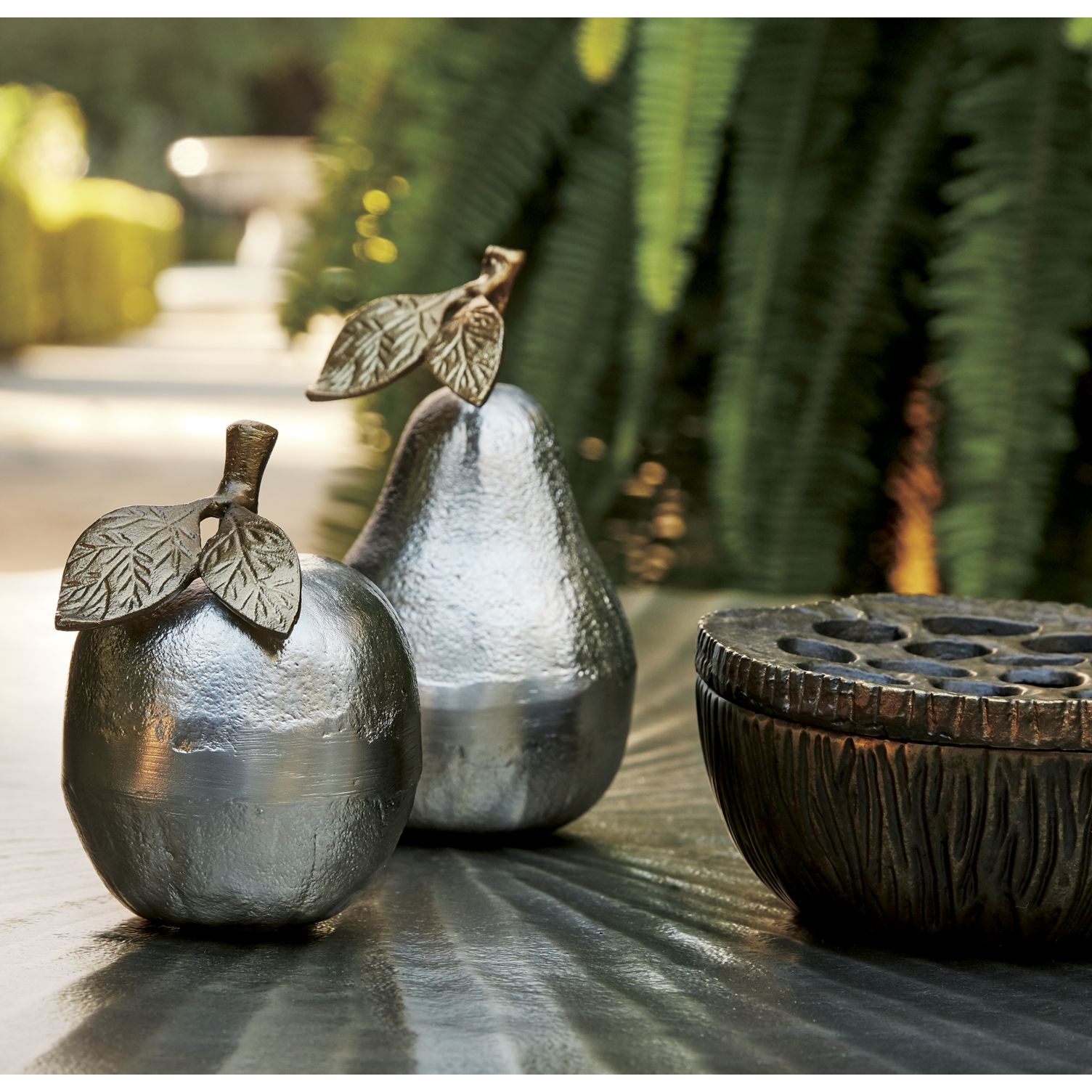 For a matte take on fruity forms, check out Anthropologie's Decorative Fruit. Cement has never been more chic and modern! Available in apple and pear designs: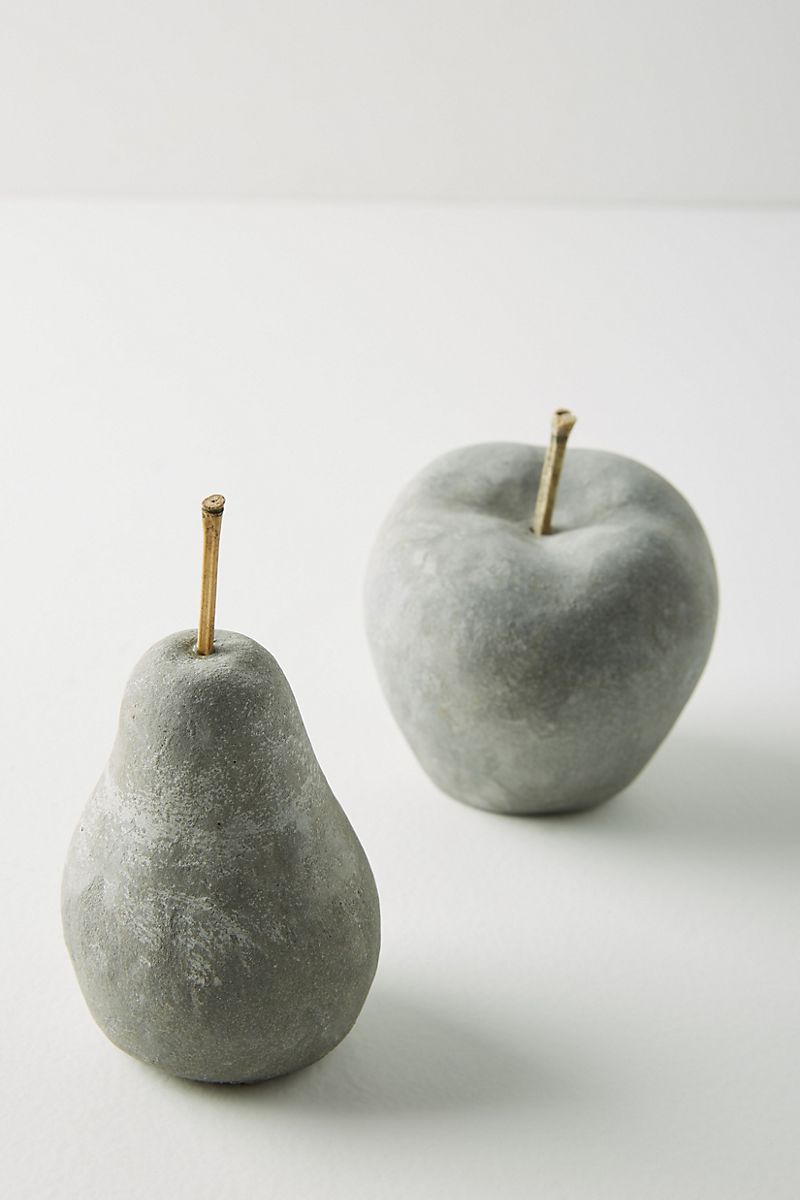 There's nothing like a tropical welcome! This Pineapple Doormat from Anthropologie exudes summer style. With a look that's both classic and totally on trend, the mat's pineapple motif will put a spring in your step each time you open the front door.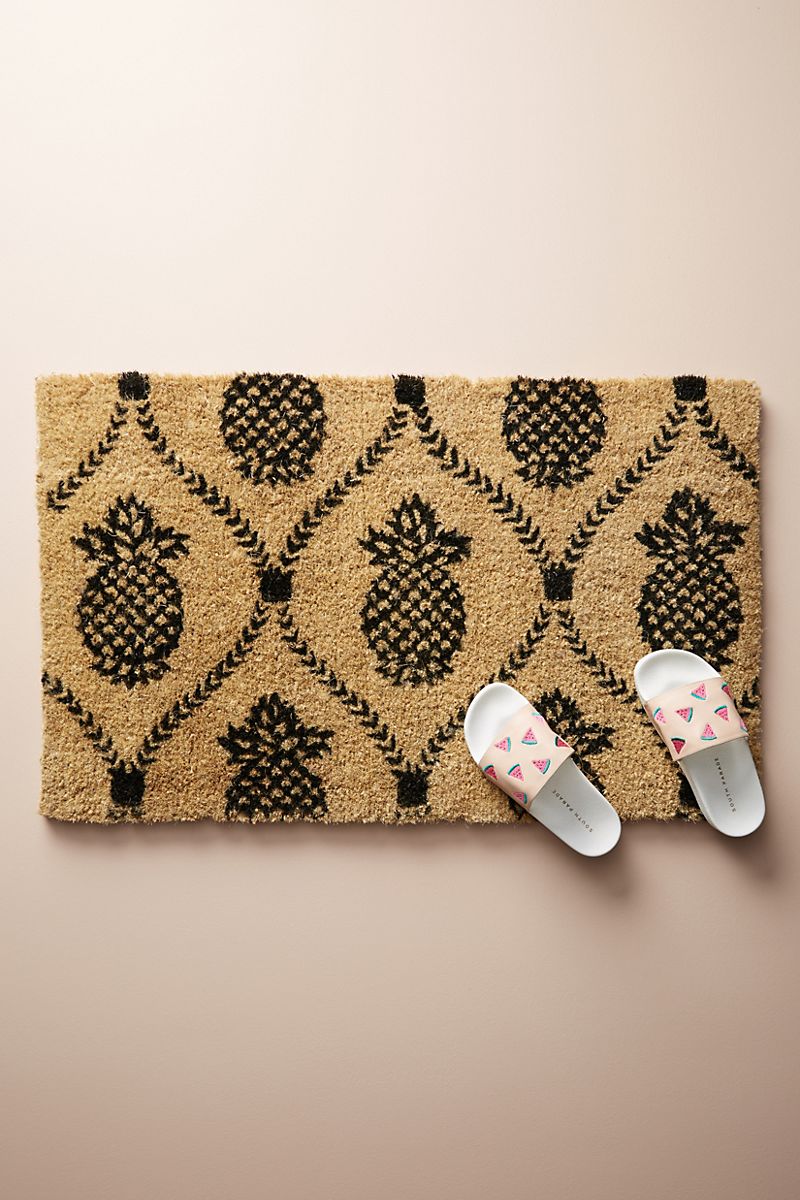 Mundane tasks such as opening a bottle are given new life when fruit is involved. A fruit bottle opener, that is! Check out all the details at Typo.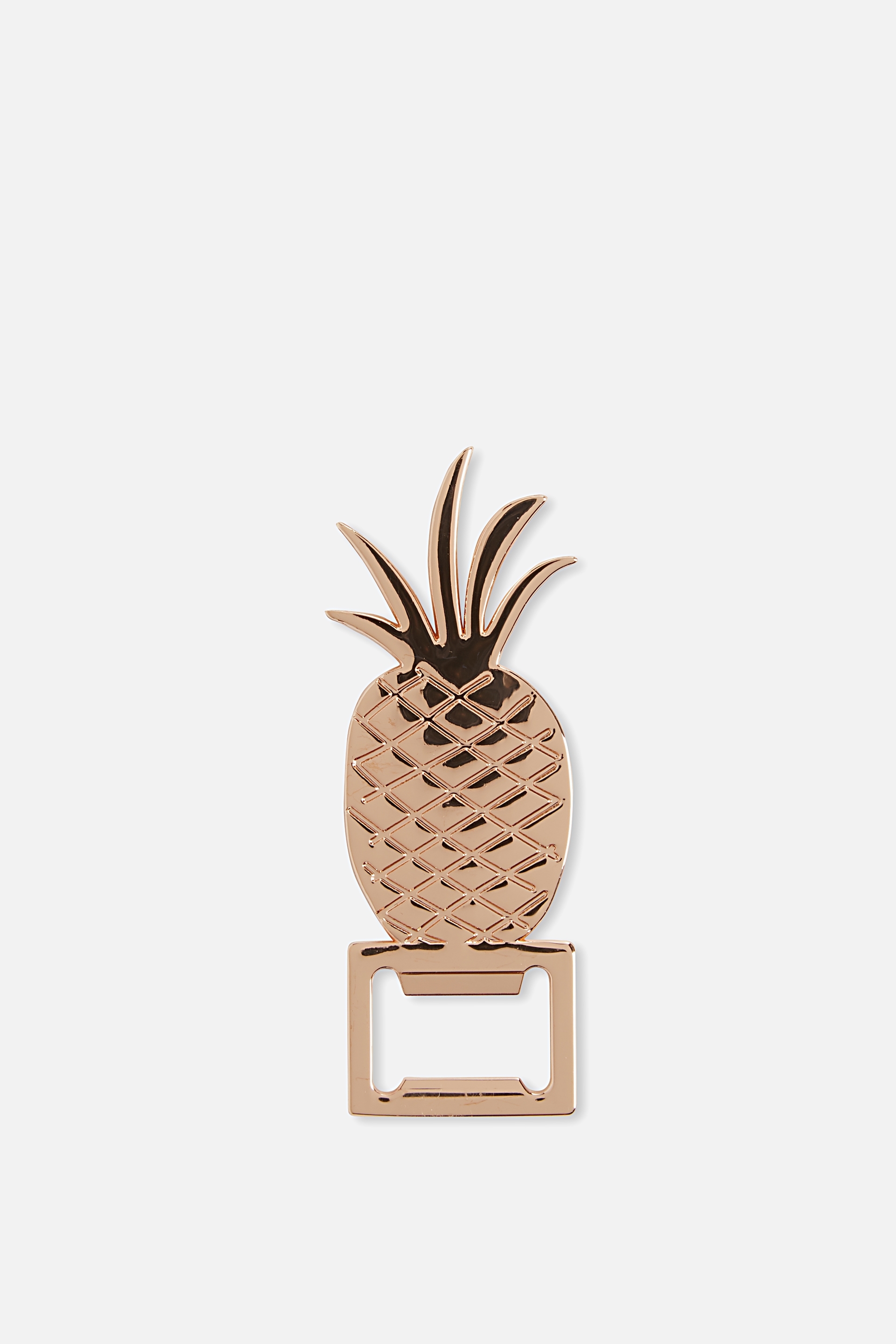 CB2's Fresh Cut Side Table brings tropical style to your living room, thanks to a sculptural design by Fred Segal. A glass top ensures you don't miss one delicious detail: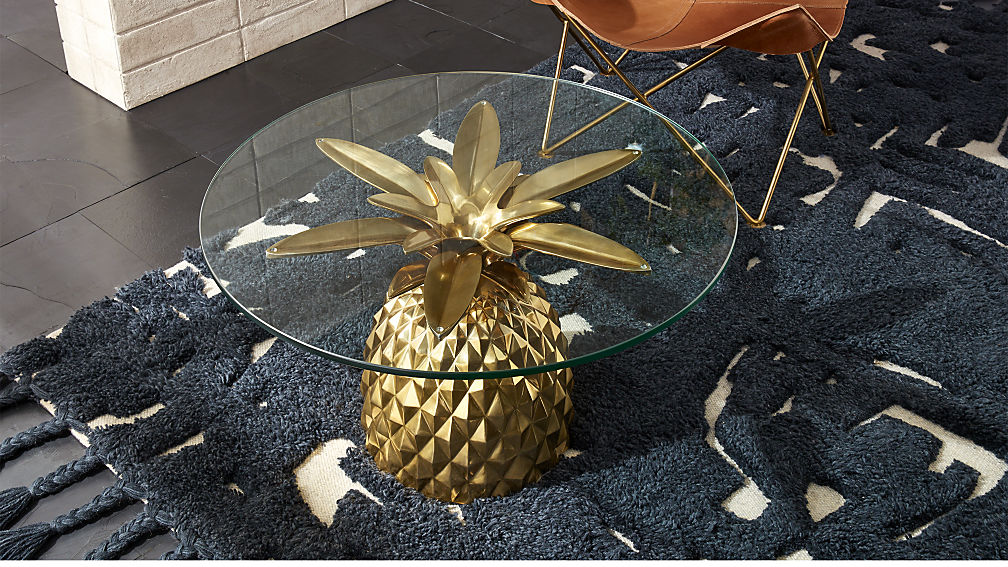 Serve up a big dose of chill pineapple style with this aluminum ice bucket, also from CB2. It's undeniably summer party-perfect. And speaking of parties, scroll down to see what happens when fruit motifs meet festive fetes!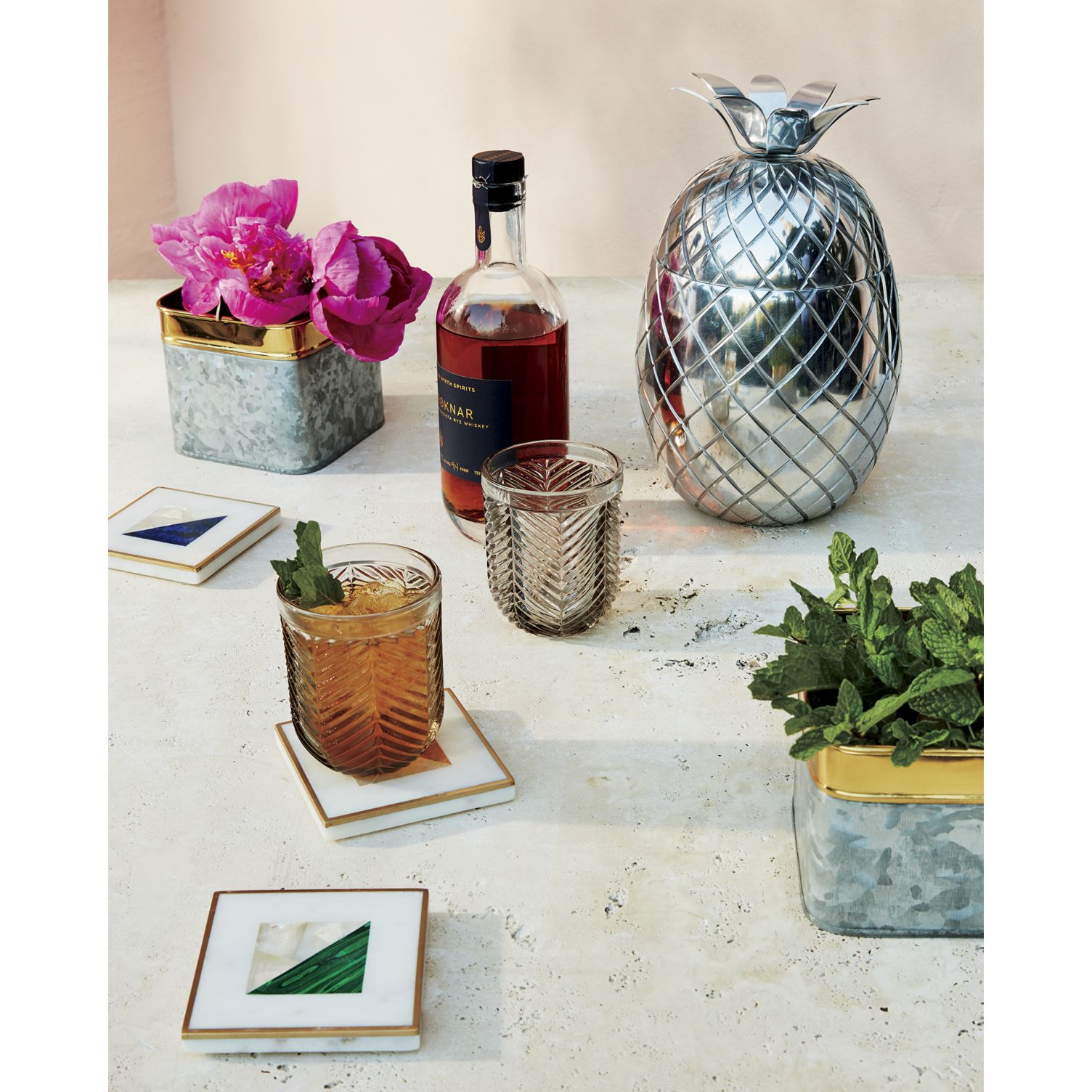 Party Time!
If you love fruit motifs and plan on hosting a party or two this summer, there are plenty of amazing supplies at your disposal. If you're a fan of balloons, check out this Fruit Combo Pack from the Studio DIY shop. As stated in the product description (and we totally agree, by the way): "…they're just in time for summer, because every summer shindig should have fruit balloons. Every single one!" Cheers to that!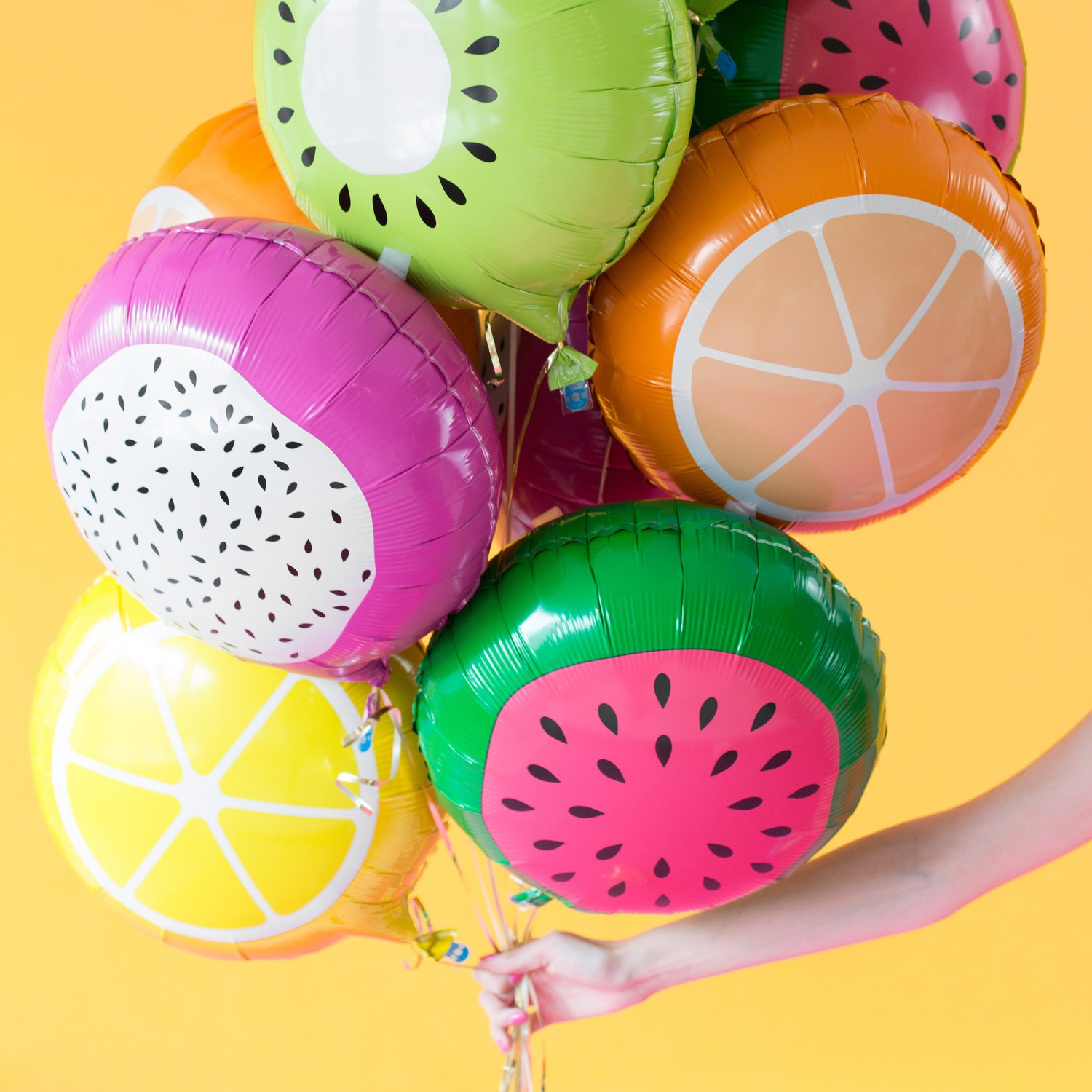 You can purchase the fruit balloons individually as well. Also from the Studio DIY shop: a pineapple balloon and watermelon balloon (shown below). Now who's ready for a glass of watermelon frosé?!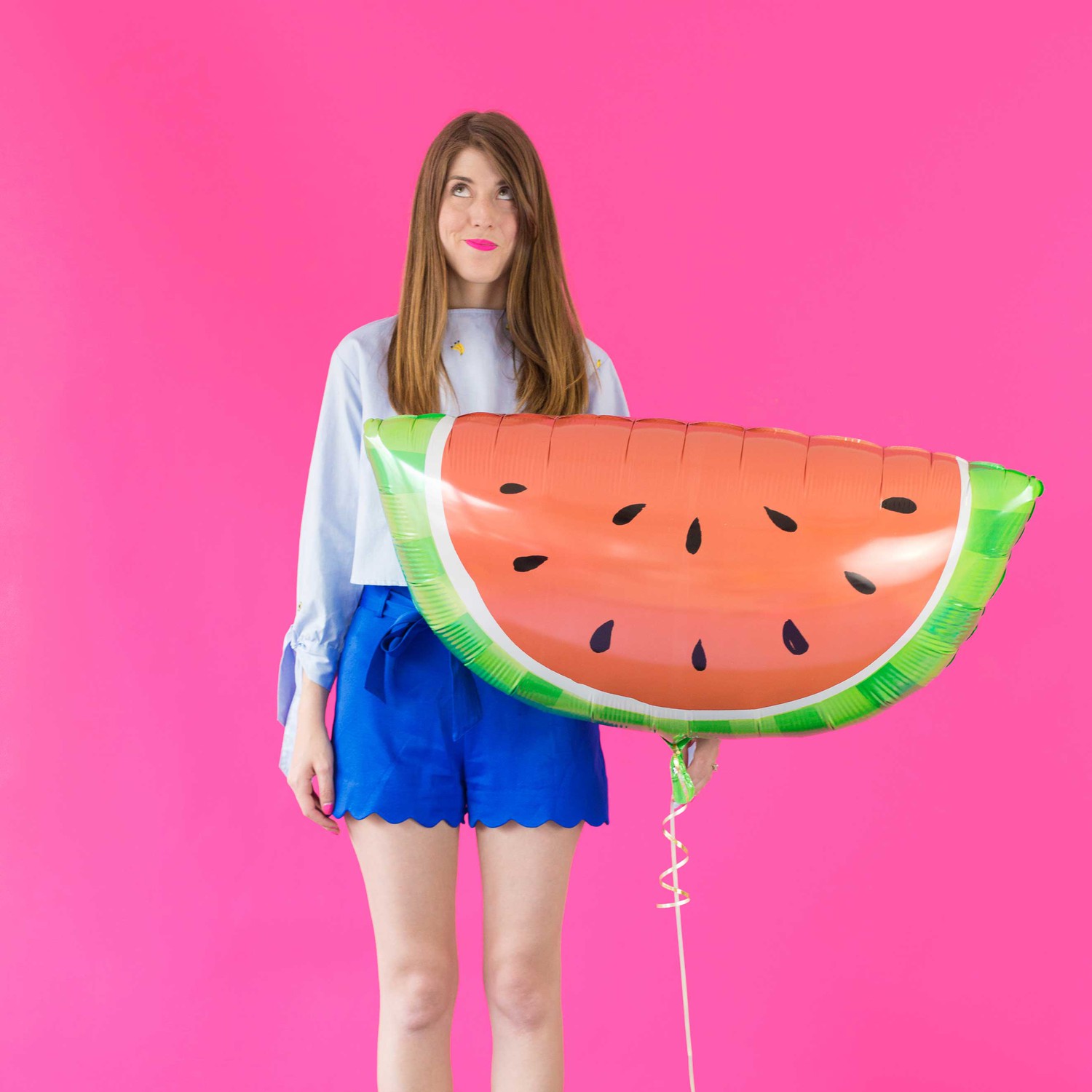 Don't forget the paper goods! Fruit-fabulous finds like the Lemon Napkins below are available through the Oh Happy Day Shop. Sunny yellow citrus for the win!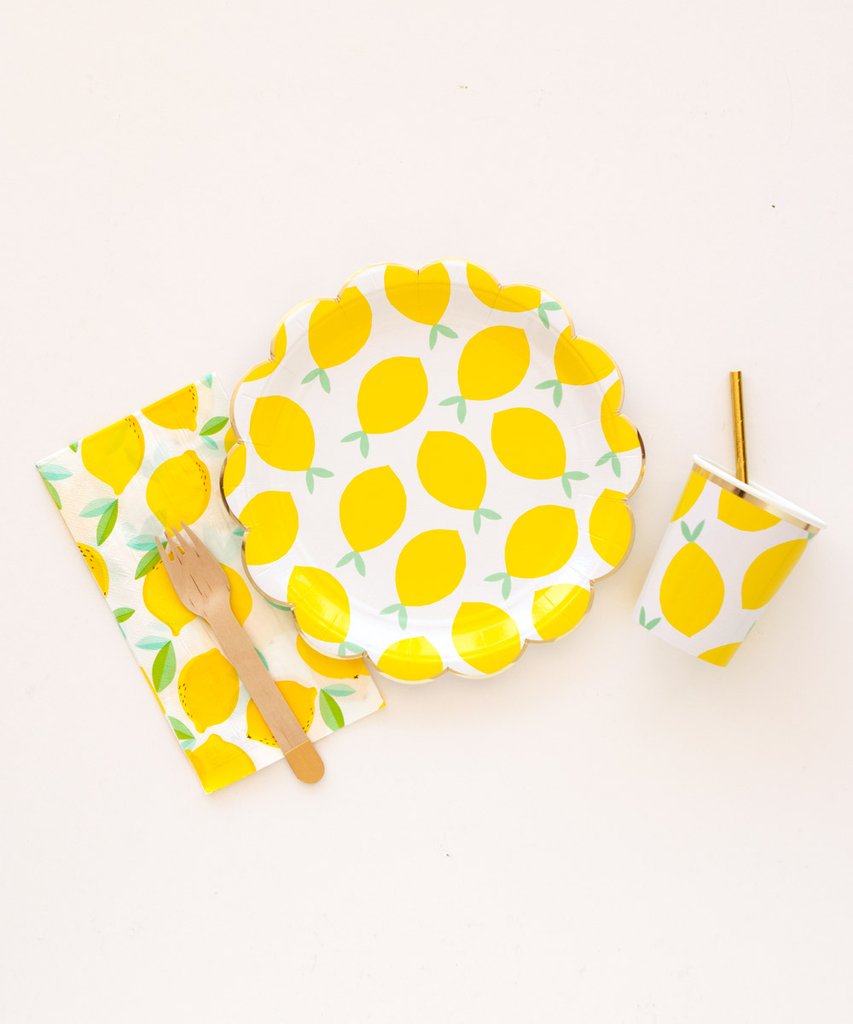 Or make it a watermelon kind of day with these Watermelon Umbrella Picks, the perfect antidote to those run-of-the-mill drink umbrellas we've all used time and time again: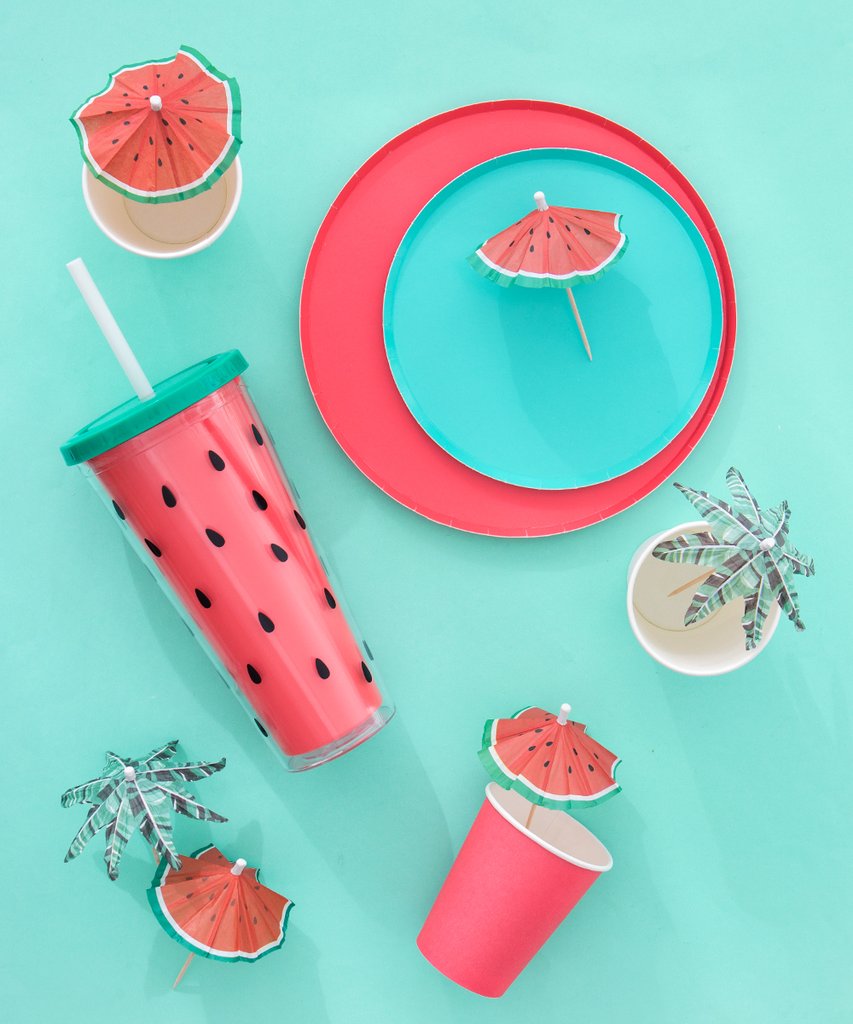 Wishing everyone a refreshing kickoff to summer!