Whether it's in an outdoor space, your bedroom, or the living room, curling up in front of the fireplace after a long day is an idea that appeals to many—and we can see why. A fireplace in the home is a symbol of warmth and comfort, and we want to show you how to give your fireplace surround a makeover so that it surrounds you with those feelings.
When considering updating your current fireplace or doing a remodel, one of the most important things to think about is the material you want to use for your surround. The surround is the area of the fireplace around your firebox. Beyond the material, you'll also want to think about adding built-ins or shelving surrounding the fireplace or consider the benefits of a mantel and a hearth.
Choosing the Right Type of Fireplace For Your Home
A wood-burning fireplace adds a cozy, warm feeling to any room, but it also requires extra cleaning and more work to keep it looking presentable. When considering a fireplace makeover, you also want to consider if the wood fireplace is the right one for you. For something a little more low maintenance, some people prefer to switch to a gas or electric fireplace insert. Gas or electric lets you have access to a fire with just the flick of a switch and offers a more controlled element. Electric inserts are great for people who don't have a chimney but still want the look of the fireplace, whereas a gas insert is a more energy-efficient happy medium between wood-burning or electric.
Focusing On the Mantel
If you don't have one already, adding a mantel above your firebox is a great way to update your fireplace surround without having to do a complete remodel. Something as simple as a floating wood beam can add character to it. For something more intricate, you can add corbels underneath the beam and paint it all to match the rest of the surround. You can also branch out from a wood beam and use materials like brick, stone, tile, or marble to craft your mantel.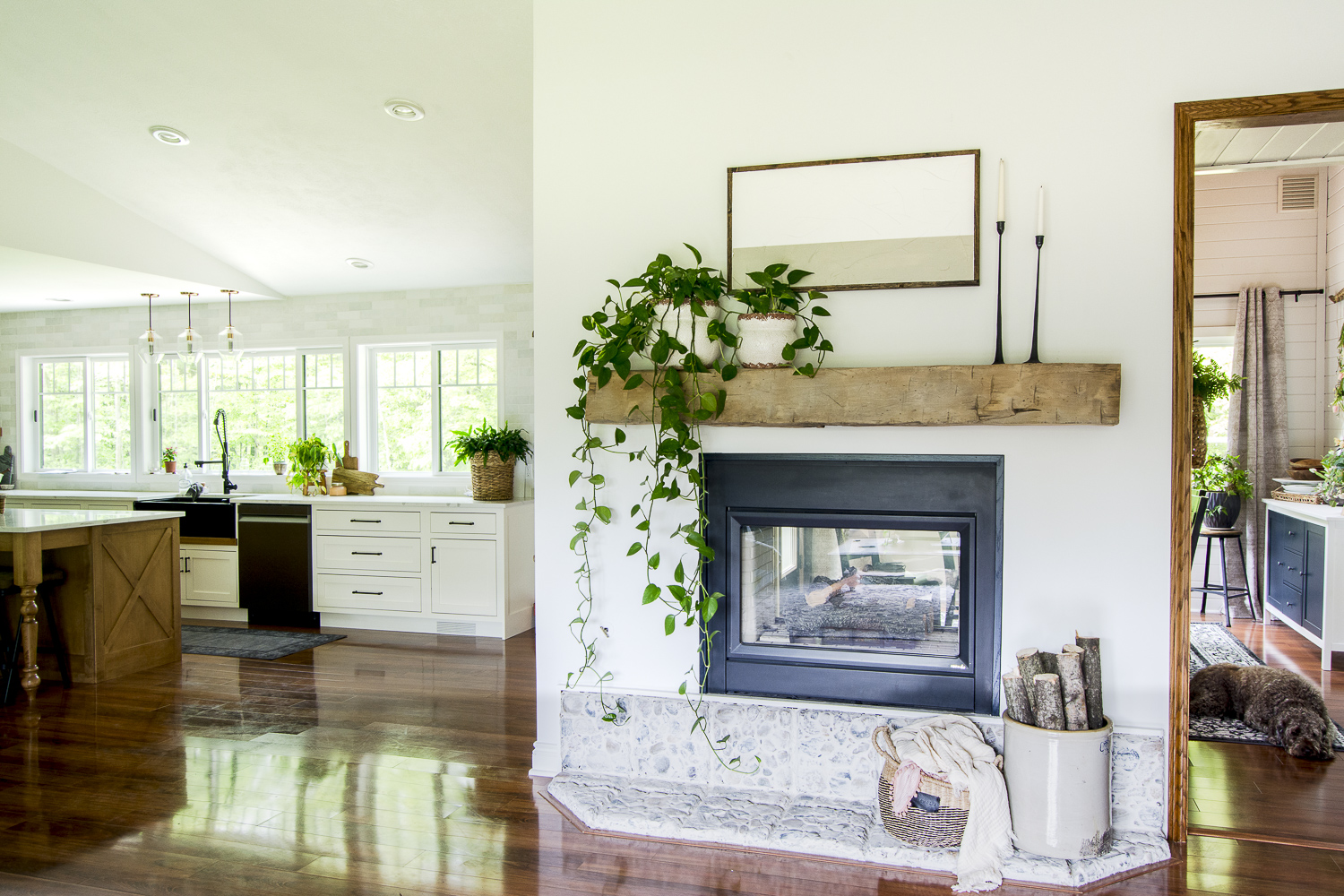 Tile All The Way
Adding tile to your fireplace surround adds color and texture to a room without commanding too much attention. It's an option that looks put together and ties a room together but is easy to maintain and keep clean. A tile like marble will add luxury to the room, or you can choose something more subtle. The most important thing when choosing between tiles for your fireplace is to choose the right size. If the room and the surround are large, your tile should be larger so it looks proportional to the room. For smaller surrounds or a patterned tile like a mosaic, opt for smaller tiles.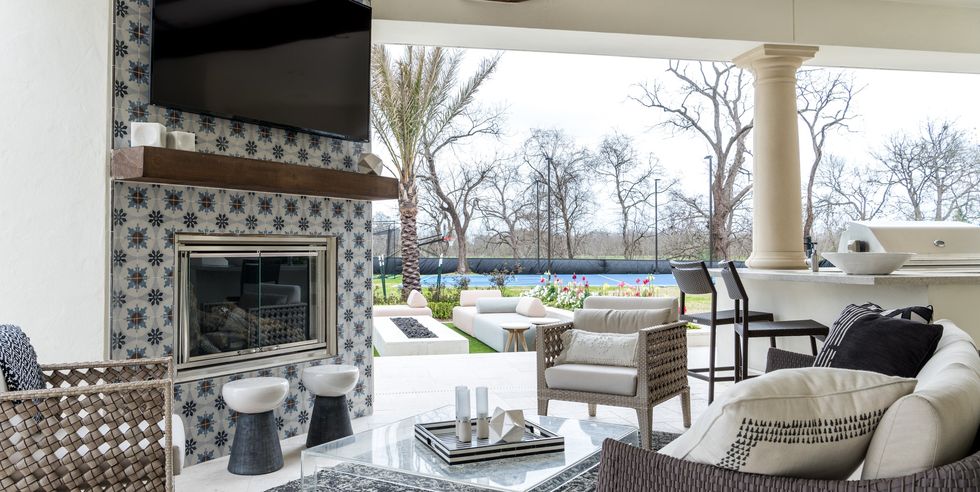 Stacking the Stones
A brick fireplace surround might not be the right look for you, but a stacked stone surround could be. Choosing the right stone is crucial because the stone you pick will determine how rustic-looking your results are. Larger stones of varying shapes fit well in a rustic home or farmhouse-style, whereas stones that are the same shape and size come together for a more uniform look in a contemporary home. If you want just a hint of stone without it overpowering the rest of the decor, you can place the stones only in the surround, leaving the mantel and the rest of the wall to be done in more basic materials like wood or tile.
If you're looking for more ways to incorporate a stone fireplace into your home, check out these ideas for stone fireplace designs.
The Faux Fireplace
Your house or apartment may not have a chimney, but that doesn't mean you can't get the look of a fireplace in your home. For the faux fireplace look, you can have the structure of the surround including the mantel and other aspects, but in the spot where your firebox would go, you can fill it with a tiled or wooden pattern.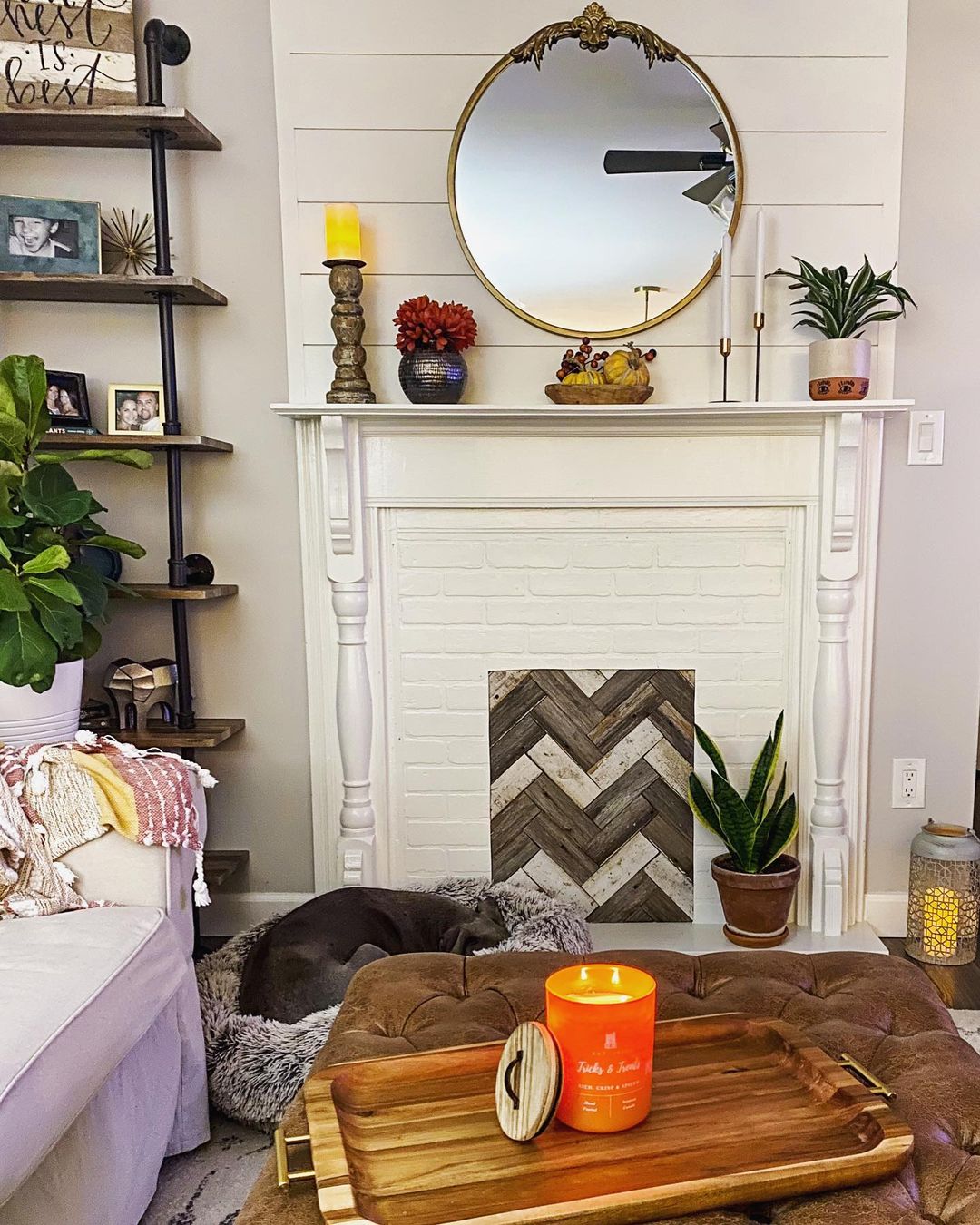 Give the Fireplace a Fresh Coat of Paint
For an easy update to an existing fireplace surround, a fresh coat of paint is a great way to update a brick or wooden fireplace surround. If you want the actual fireplace insert to be the focal point, you can paint the surround the same color as the room so it blends in. If you're looking to make more of a statement with your fireplace surround, you can paint your surround in a contrasting color. Painting the fireplace surround a dark color gives it a bold look against lighter-colored walls, plus it's a great way to hide some of the less attractive aspects on a more dated fireplace without having to commit to a complete remodel.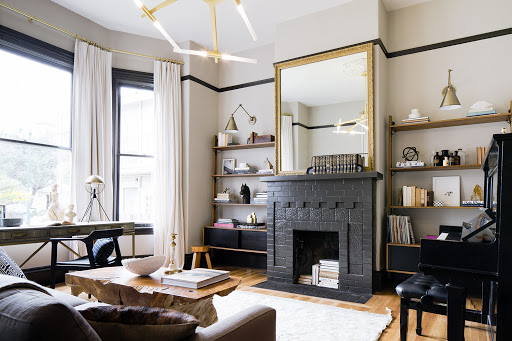 Building It Brick by Brick
There are a lot of ways that you can style a brick fireplace surround in your home so it fits your aesthetic. For a classic look, exposed brick can work for encompassing the firebox, mantel, and extend up to the ceiling, potentially even covering the entire wall. For a facelift to an already-standing brick surround, painting it all white adds a clean, crisp look with minimal effort on your part. Another option for a brick fireplace facelift is to build a full-surround mantel over existing brickwork to update it.
Marvel at the Marble
Marble is a material that is going to add a luxurious note to any fireplace surround, but it's a misconception that marble is going to mean extra expense for you. Marble comes in a range of patterns, colors, and textures meaning you can pick the one that works best for you and your budget. A classic use of the stone is to have marble carved into decorative designs surrounding the firebox. A more modern use typically features a large slab of marble that's cut into smooth sheets with clean lines, encompassing the firebox and mantel.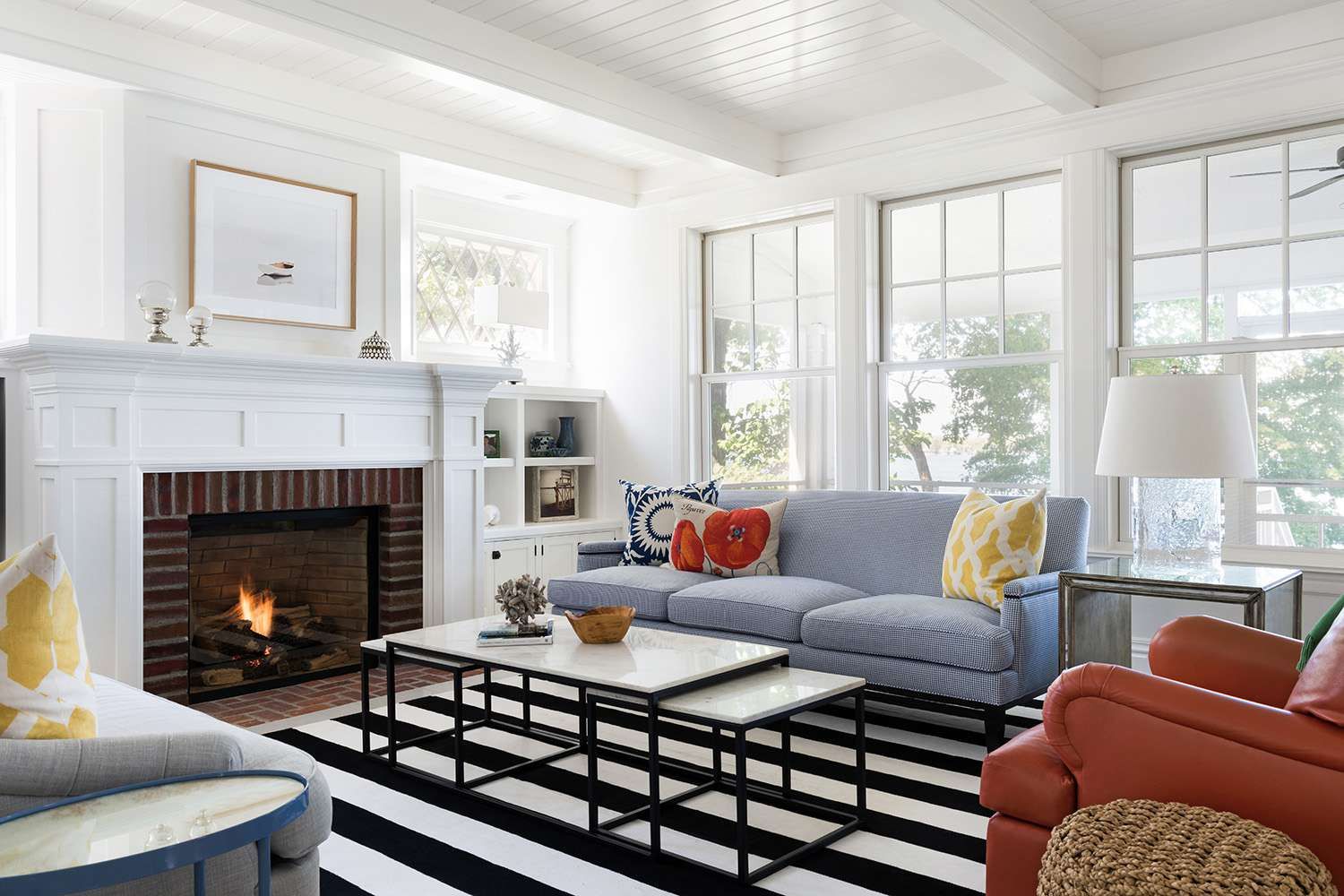 Using Wood Outside of the Firebox
When done well, a wooden fireplace surround can be a great addition to any room. A floating wood beam looks great as a mantel, but why stop there? You can use reclaimed wood, shiplap, or even faux-wood to create a beautiful fireplace surround. One thing you do have to consider when choosing wood for your surround is what kind of fireplace insert you have. With a gas or electric insert, you have more freedom with where you can use wood on your surround, but if you have a wood-burning fireplace you do need to consider the proximity of the material to the actual firebox.