Turning an old apartment into an industrial setting that was originally built to serve as a fire station is a challenging task that demands a sensitive balance between past and present. Nestled in a cozy neighborhood of Old Montreal, this stylish loft apartment was transformed by Manon Bélanger by combining its inimitable past and industrial charm with modern aesthetics and comfy décor. The result is a distinctly masculine space that delights you with a wide array of textures ranging from exposed brick walls to stainless steel surfaces and warm wooden tones.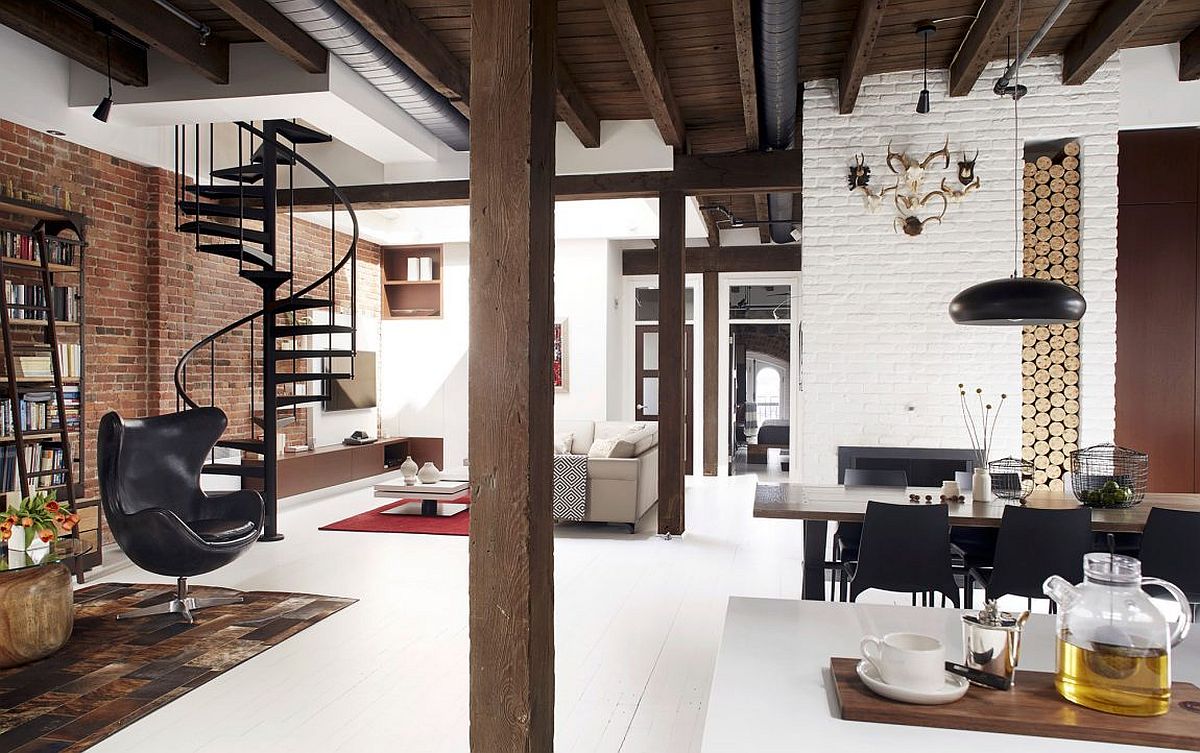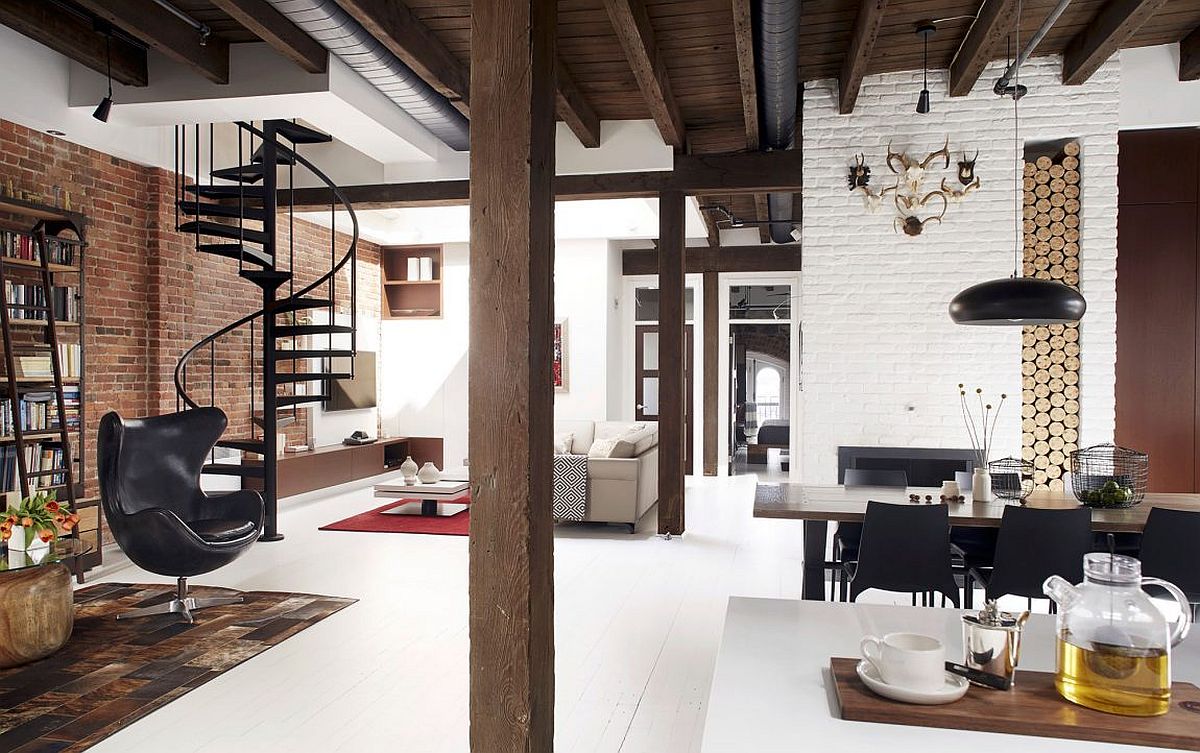 RELATED: Modern Industrial Loft Apartment In Bratislava Showcases Space-Savvy Design
Dubbed Loft Vieux-Montréal, the original apartment was renovated way back in the 70's, and with time, poorly planned additions and restorations turned it into a dark and boring space. Its new owners wanted a refreshing, bright and inviting interior where the original charm of the loft was preserved, enhanced and married with breezy modernity. The lower level of the loft holds the small living area, along with the kitchen and dining room that are clad in black, white, brick and wood! A spiral staircase leads to the terrace and also elevates the industrial appeal of the flamboyant loft.
Clever floor-to-ceiling shelving both in the kitchen and the dining room provide ample storage space, while stacked firewood adds another layer of intrigue to the interior. Open, metallic bookshelves shape the home library, even as a couple of cozy chairs and a cool table complete a library that maximizes space without compromising on style.
RELATED: Balance And Proportions: Vacant Office Turned Into An Inviting Industrial Loft