All of us tend to have a special attachment with the city we were born in or grew up in. It has a special significance in our lives and pretty much any other place on the planet (no matter how much better it might be in terms of comfort and infrastructure) often pales in comparison. But in life change is inevitable and having to move towns an all too common theme. You can still carry with you a hint of the city you love though, by making sure that your new home borrows from the flavor of the very place you adore! Bringing a bit of New York charm to midtown Toronto, the NY House was designed by Urbanscape Architects for a family of four.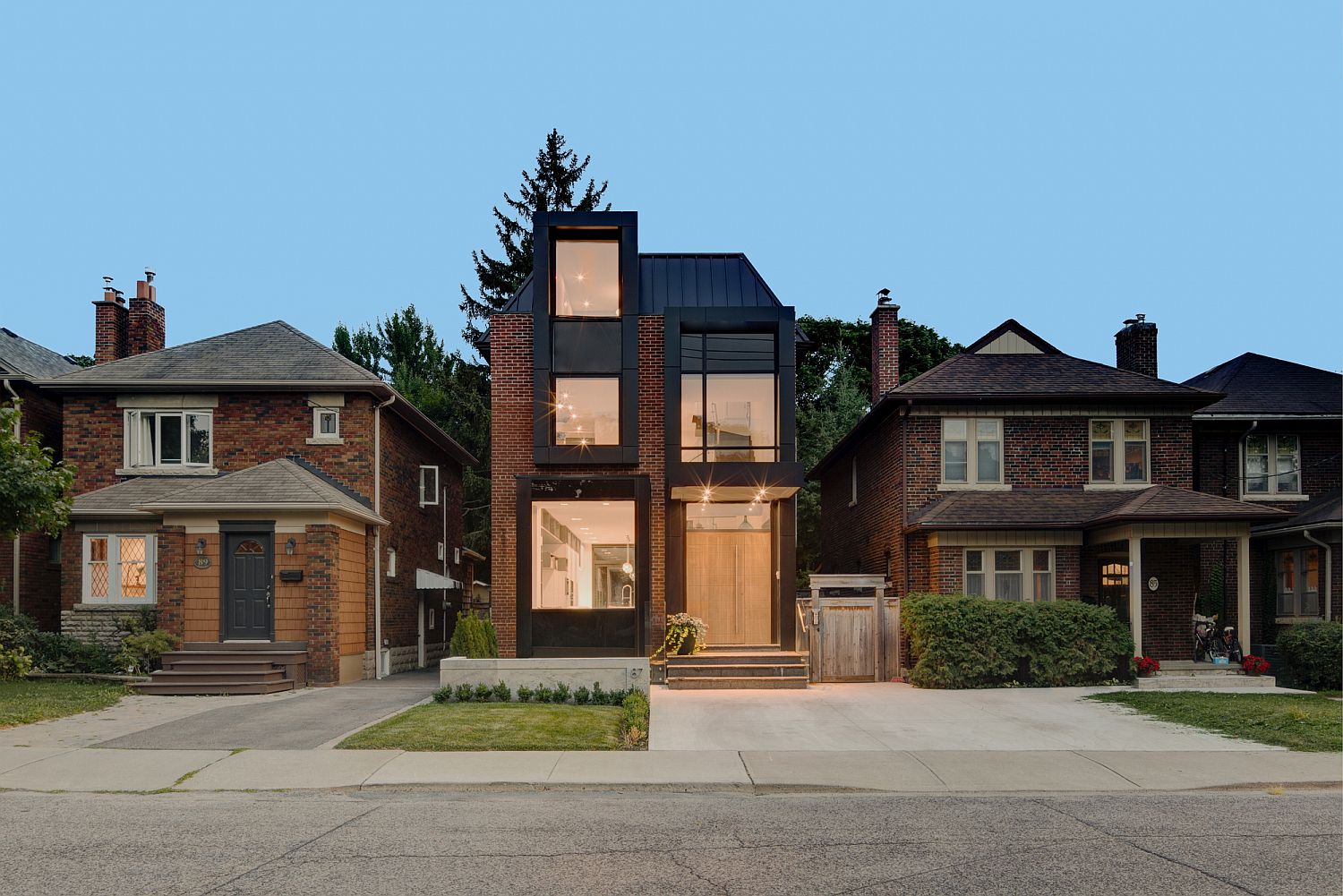 On the outside, the house is not drastically different from many of the other modern-industrial homes you would find in this part of Toronto. But step inside and you can see the influence of the homeowner's earlier life in New York City! White takes over the setting in pretty much every room and the kitchen and the bathroom almost exclusive seem to be clad in the color. Oak millwork, hardwood floors and the neutral backdrop connect one room with the next visually and create a continuous living area.
RELATED: Industrial Loft Brings A Dash New York City Charm To Downtown Vancouver!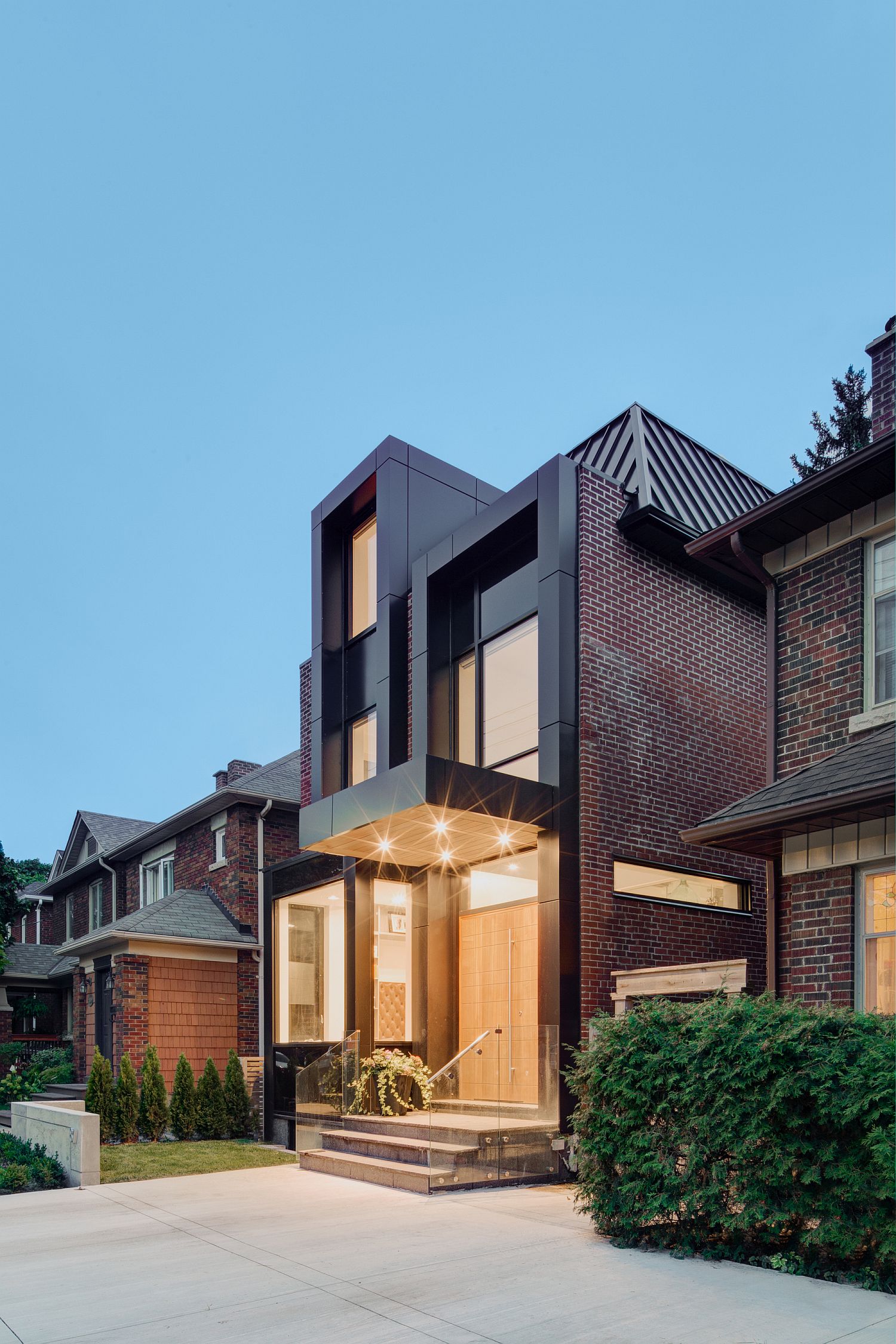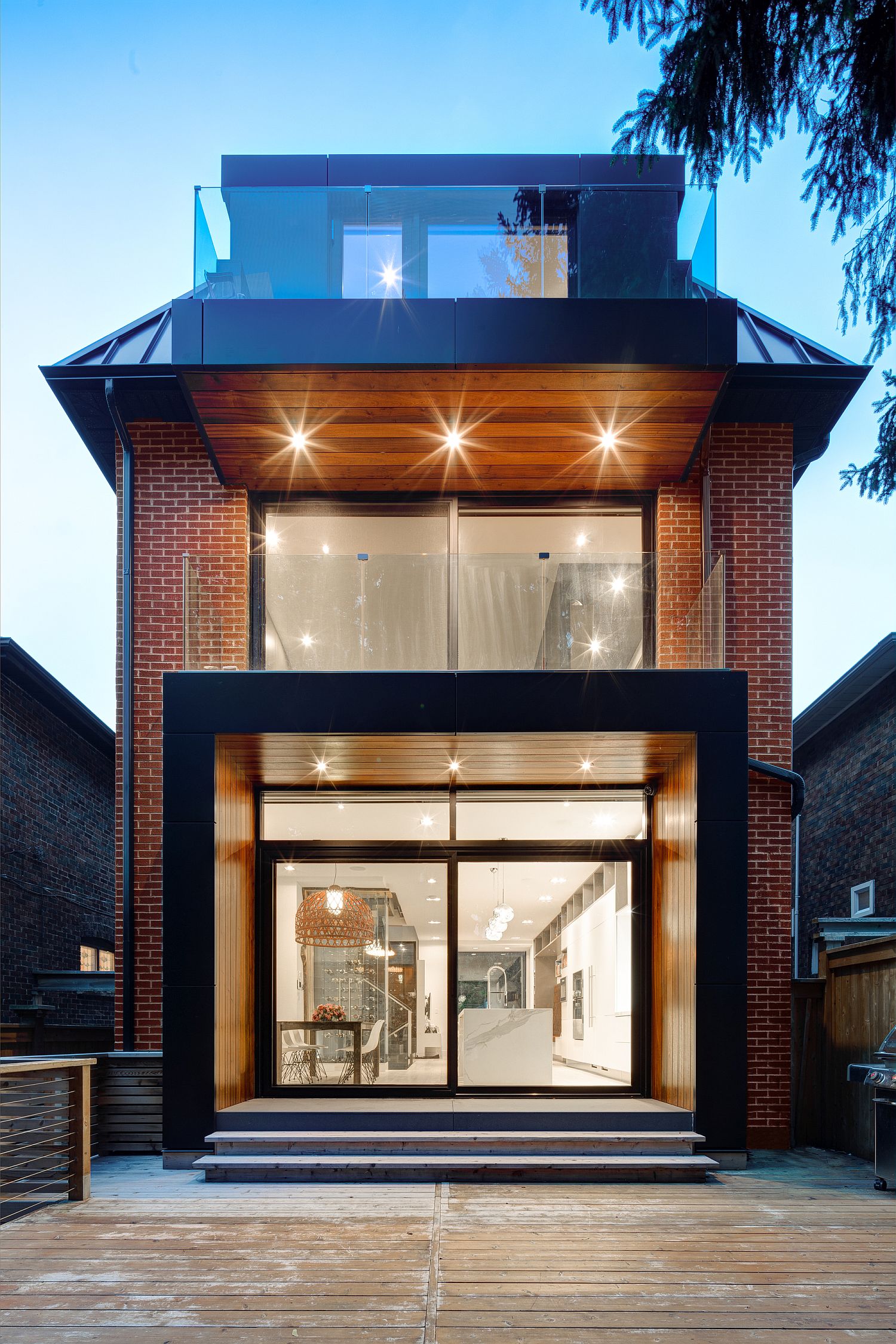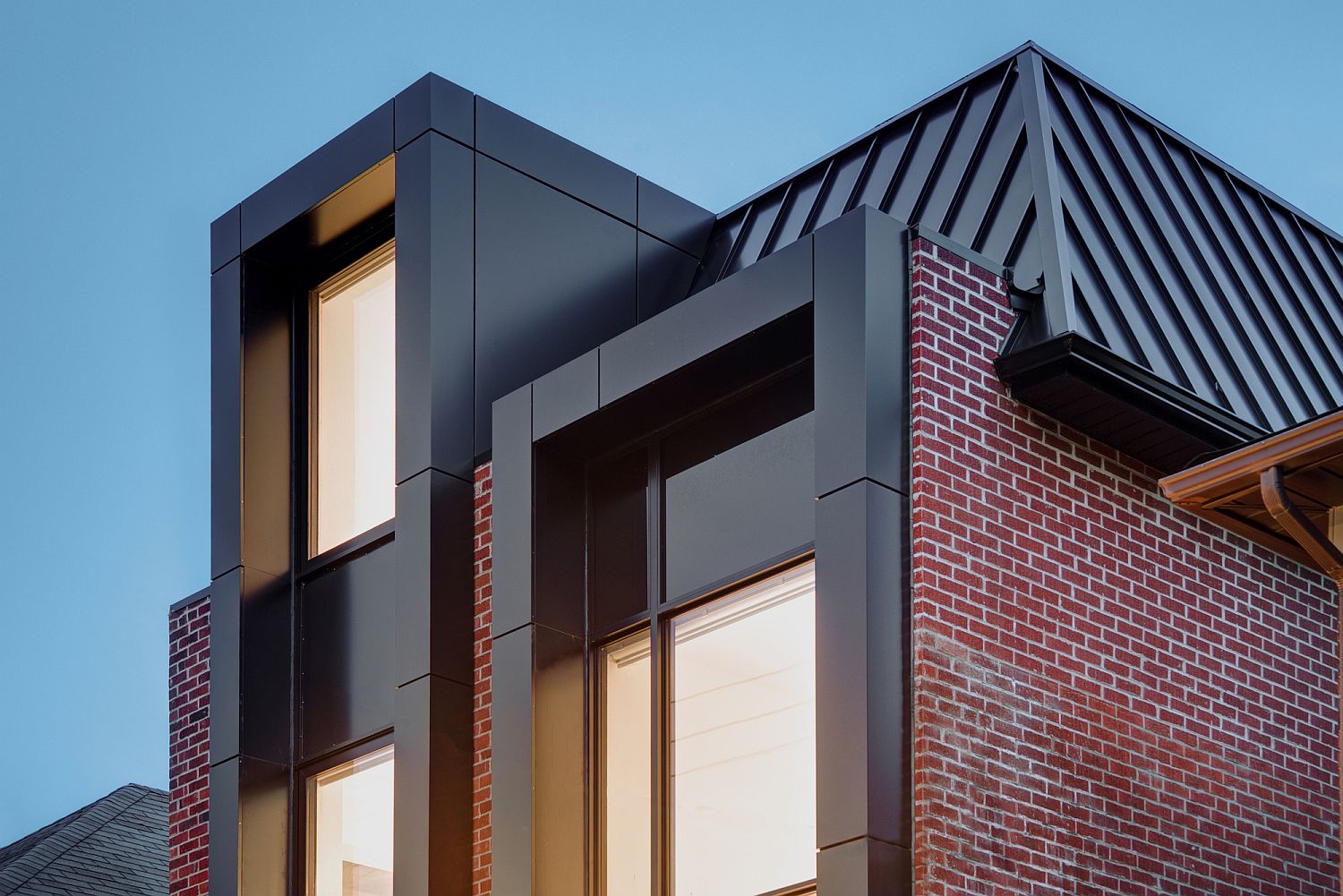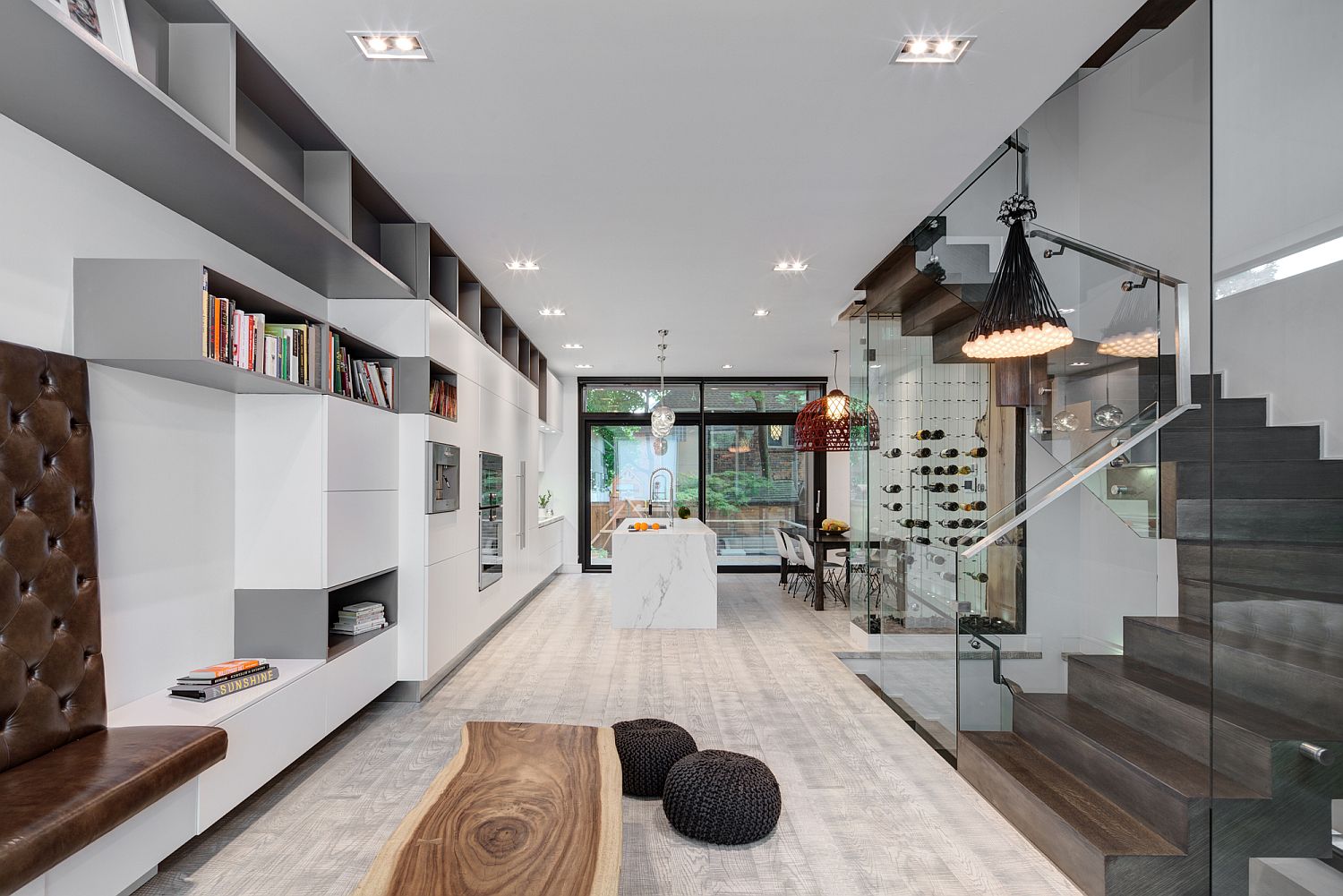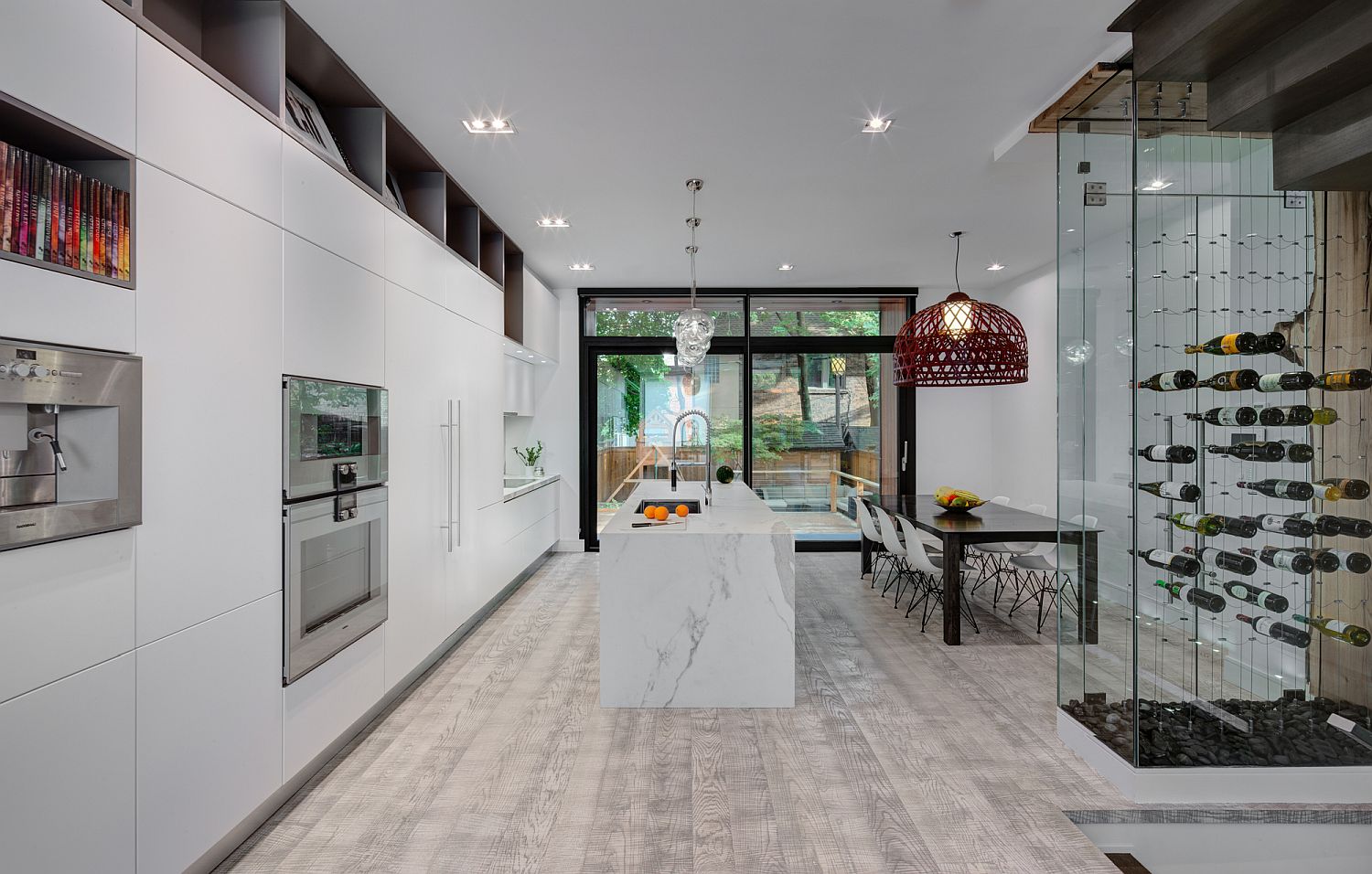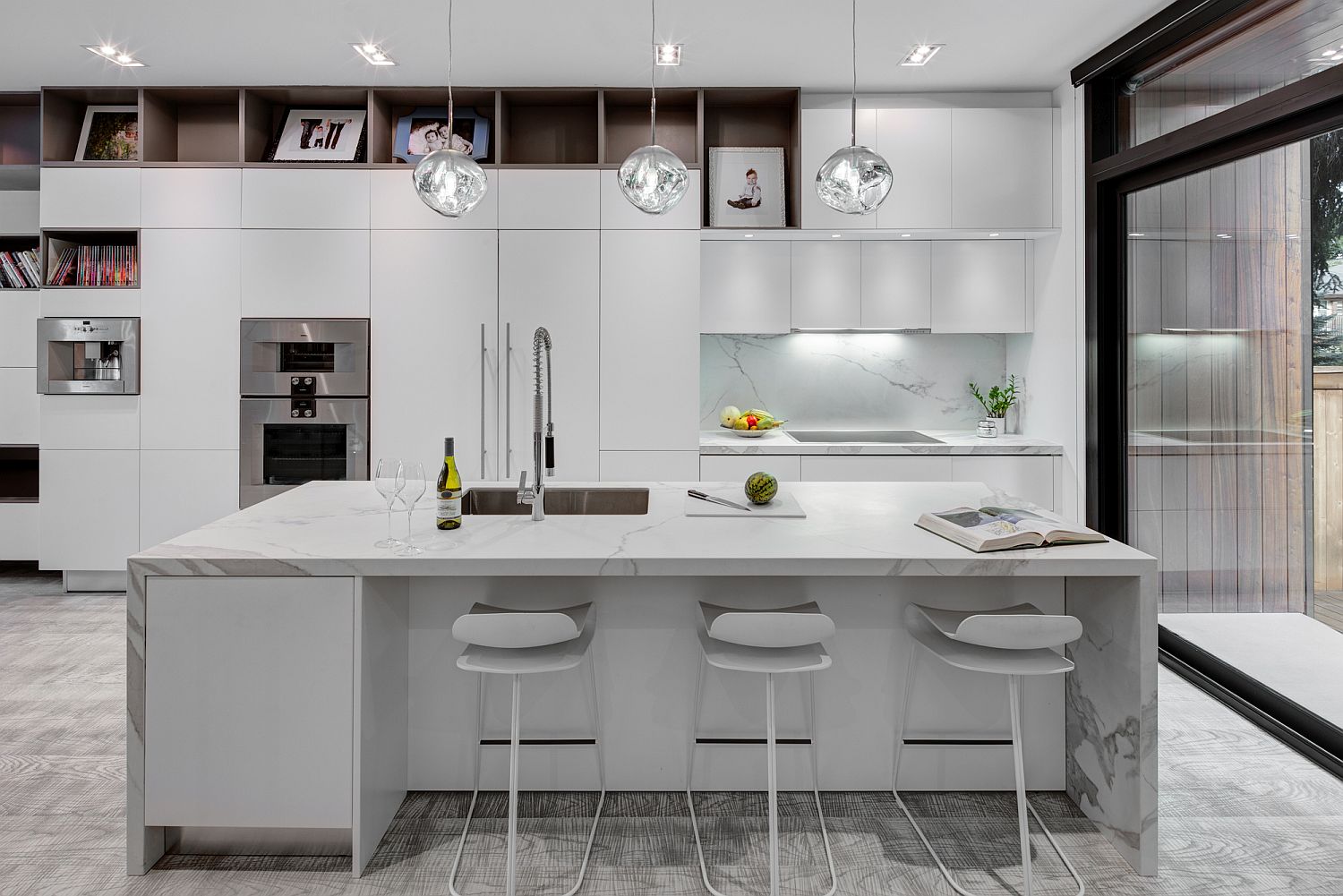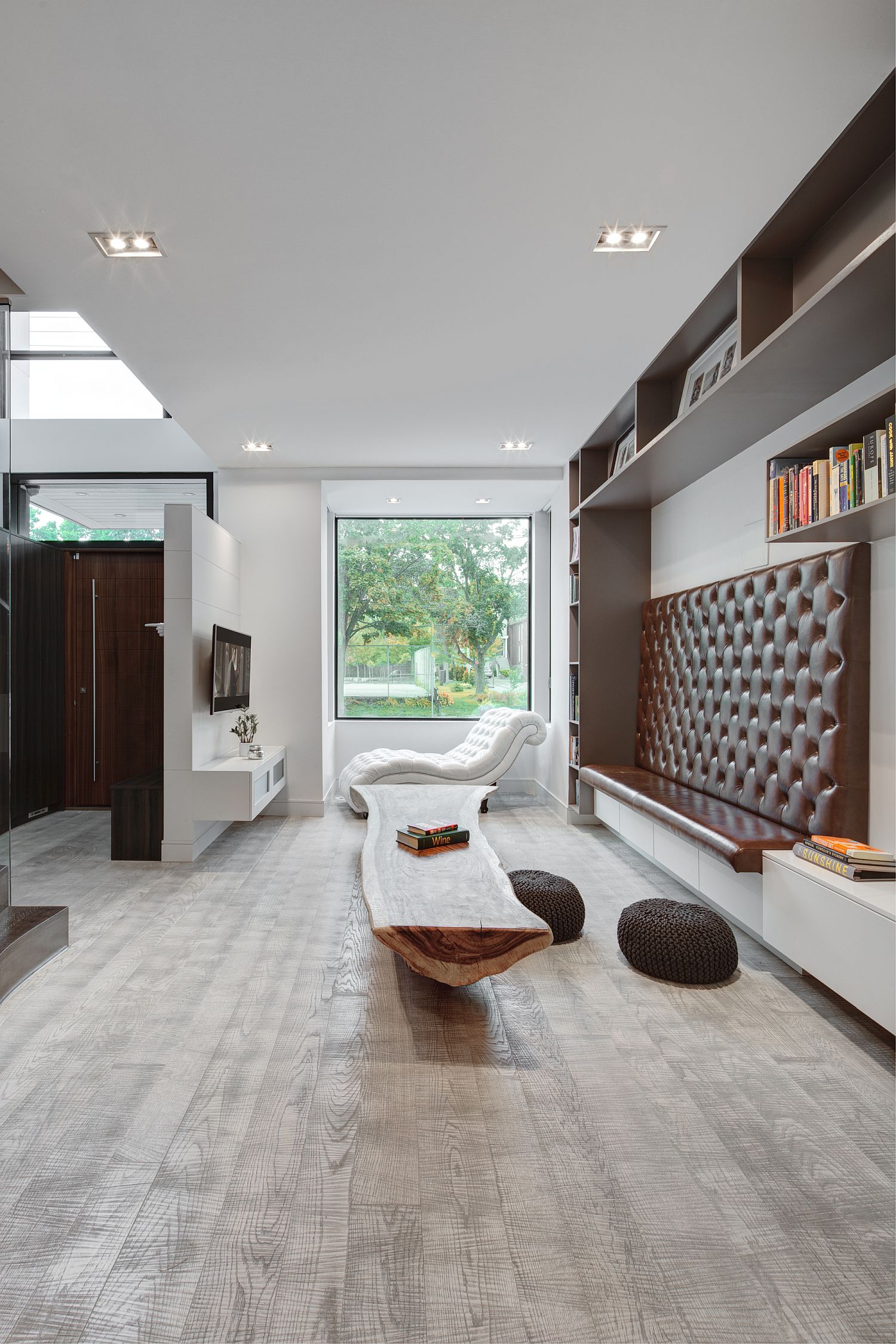 A large skylight sits at the heart of the house and brings ample natural ventilation into all the floors as the extensive renovation of the three-story structure saw most internal partitions being removed to create a more modern interior. Black door and window trims add uniqueness to the building even as its fusion of styles allows it to stand out from the crowd. [Photography: Revelateur Studio]
RELATED: Budget Multi-Level Toronto Residence Makeover with Traditional Overtones