When the new fall collections roll in, it's hard not to get excited about adding stylish decor to your home. Today we're celebrating the power of tableware, from serving pieces that channel the shades of autumn, to barware that takes your entertaining game to the next level. Because nothing makes us want to host a dinner party like these fall finds, especially since they celebrate a palette of warm and cool. Soft shades of cream, smoke and gold are up for grabs, and they're even better when you mix and match them. Enjoy! [Ora Stoneware Dinnerware below from CB2]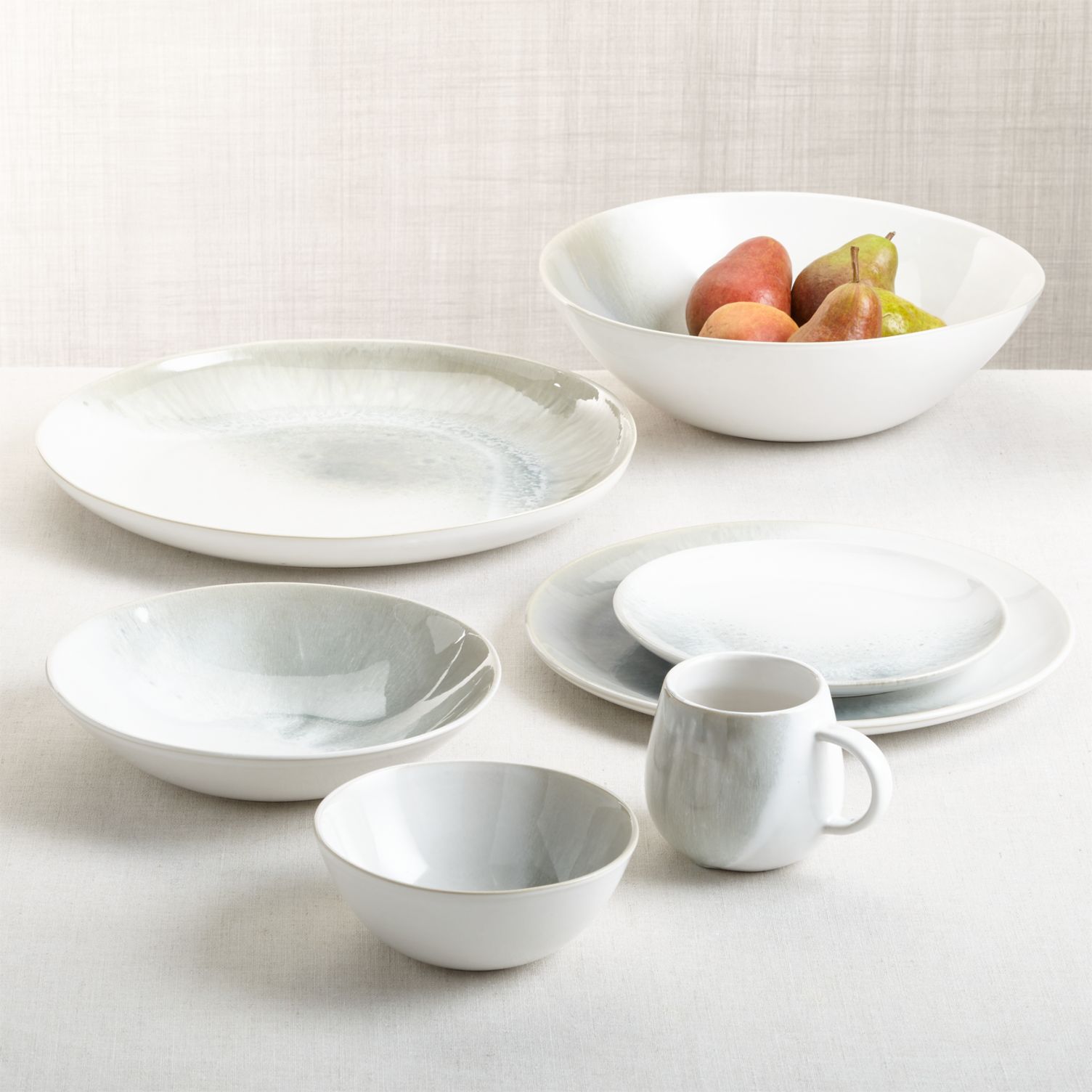 Centerpiece Style
Let's start with centerpieces that set the stage for a beautiful spread of fall's bounty. Display them with pride on your dining table or buffet. This Chop Whitewash Wood Bowl from CB2 features an unforgettable zigzag rim, yet the piece's soft, neutral tones put it in serene territory. Perfect for displaying the golden produce of fall: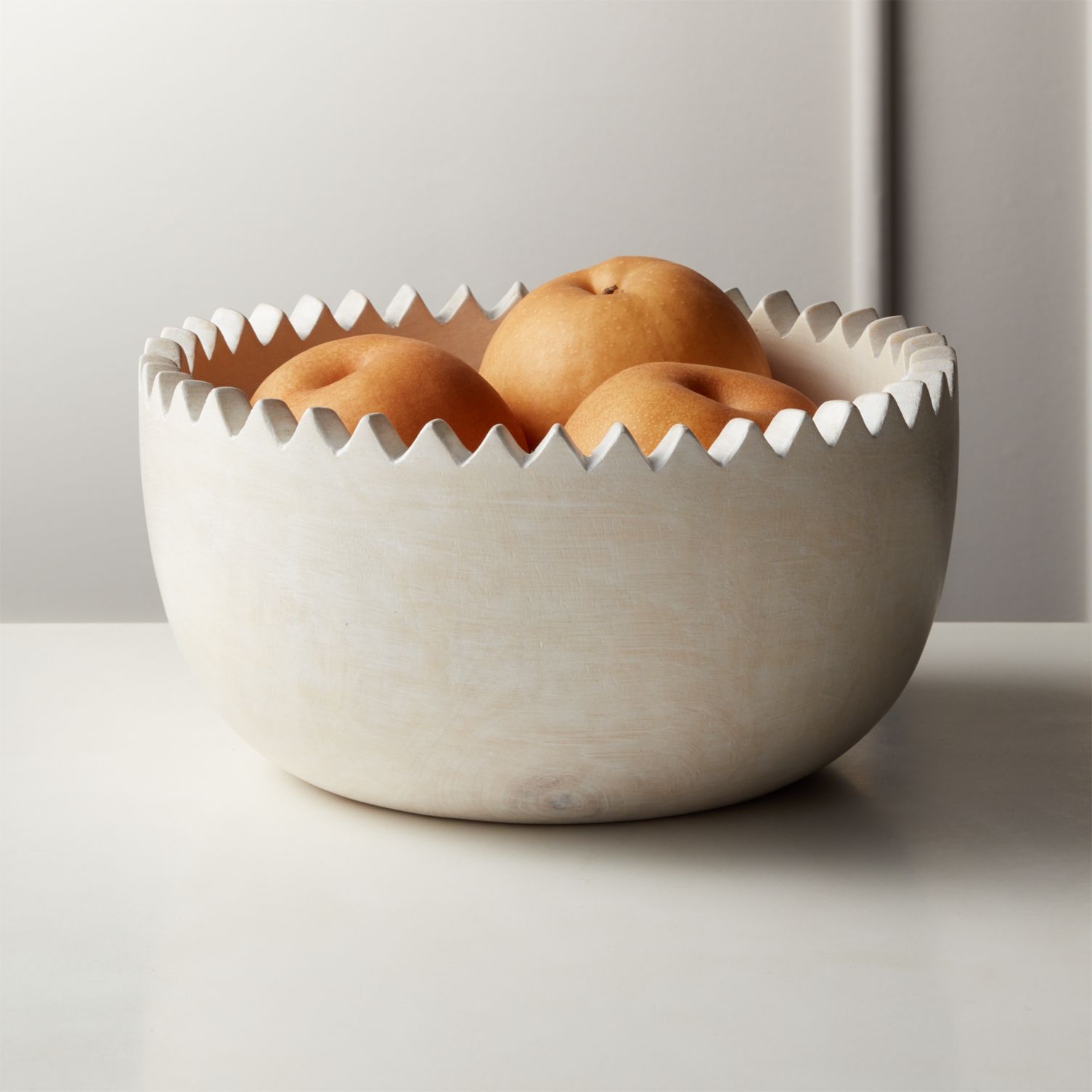 Zara Home's Decorative Stone Object is a portrait of raw beauty, texture and artistry. Fill it, or let it be. It's centerpiece magic!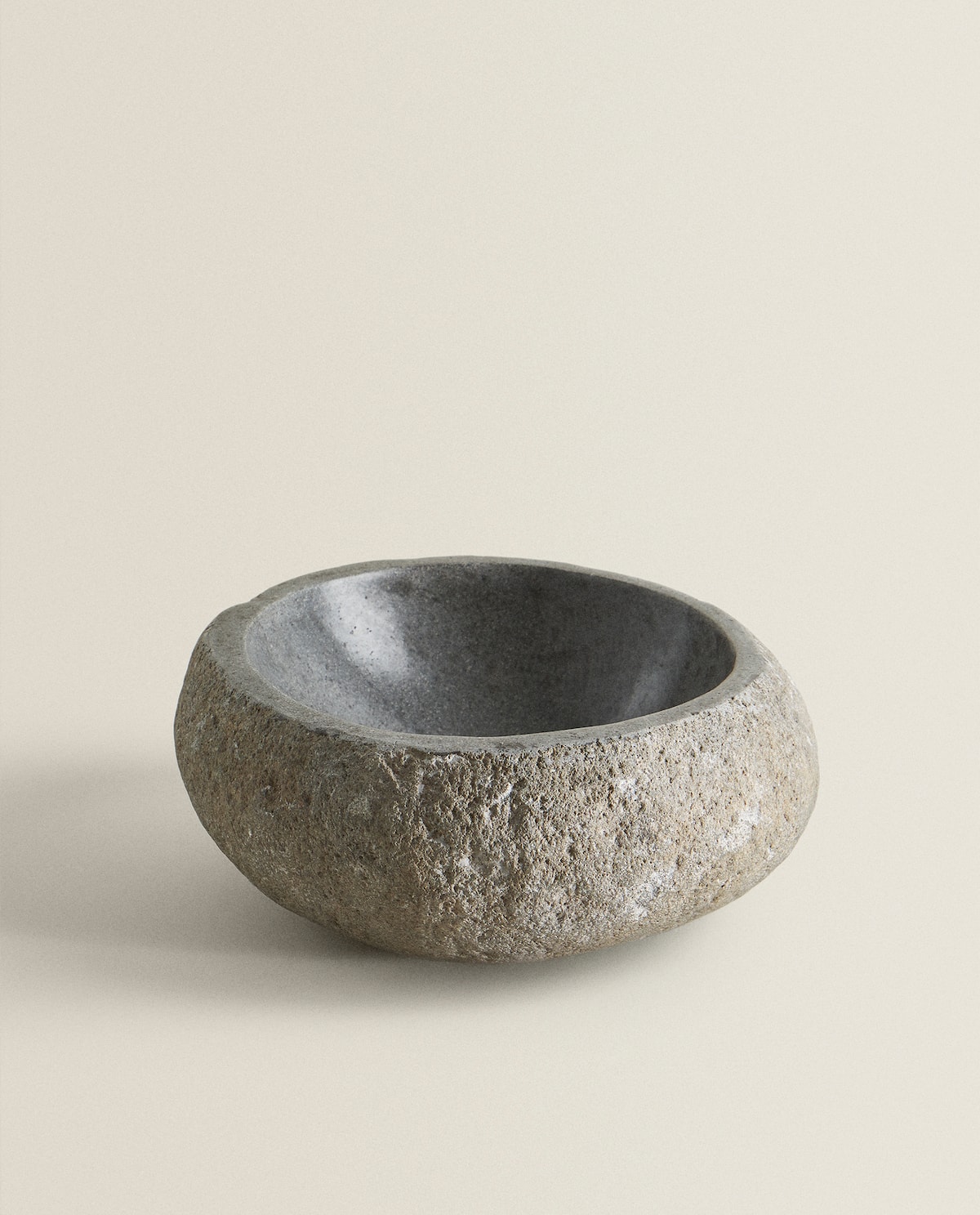 Also from Zara Home is this ceramic Gray Print Vase, which features a variety of gray tones that create dimension and depth: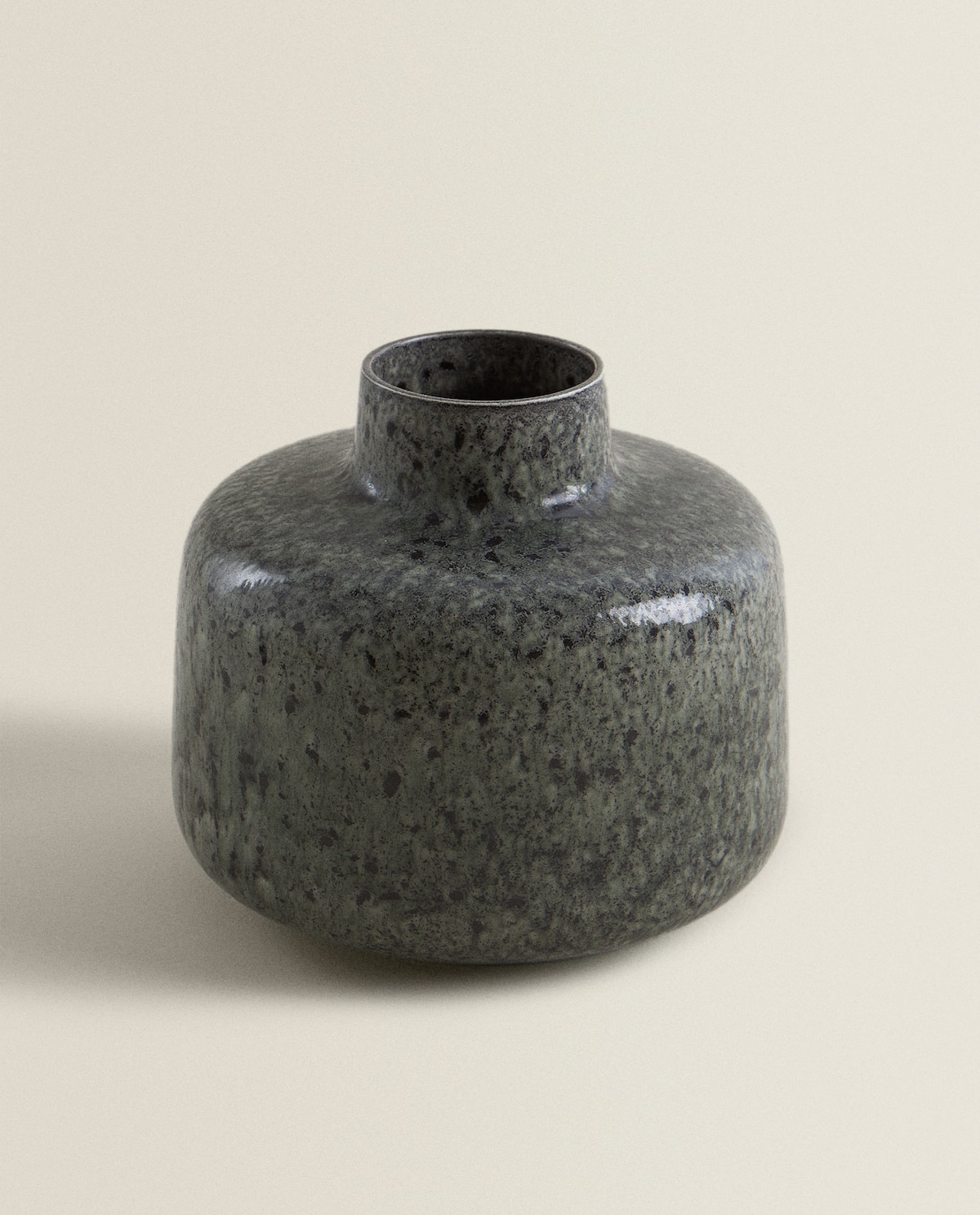 Serving Platters
Now that you've captured everyone's attention with an eye-catching centerpiece, it's time to serve the food. These platters will make even the most simple of spreads look like a work of art. These Lilypad Marble Round Servers from CB2 provide a crisp, striking palette for the season's most enticing appetizer fare. Bring on the cheese, olives and crackers: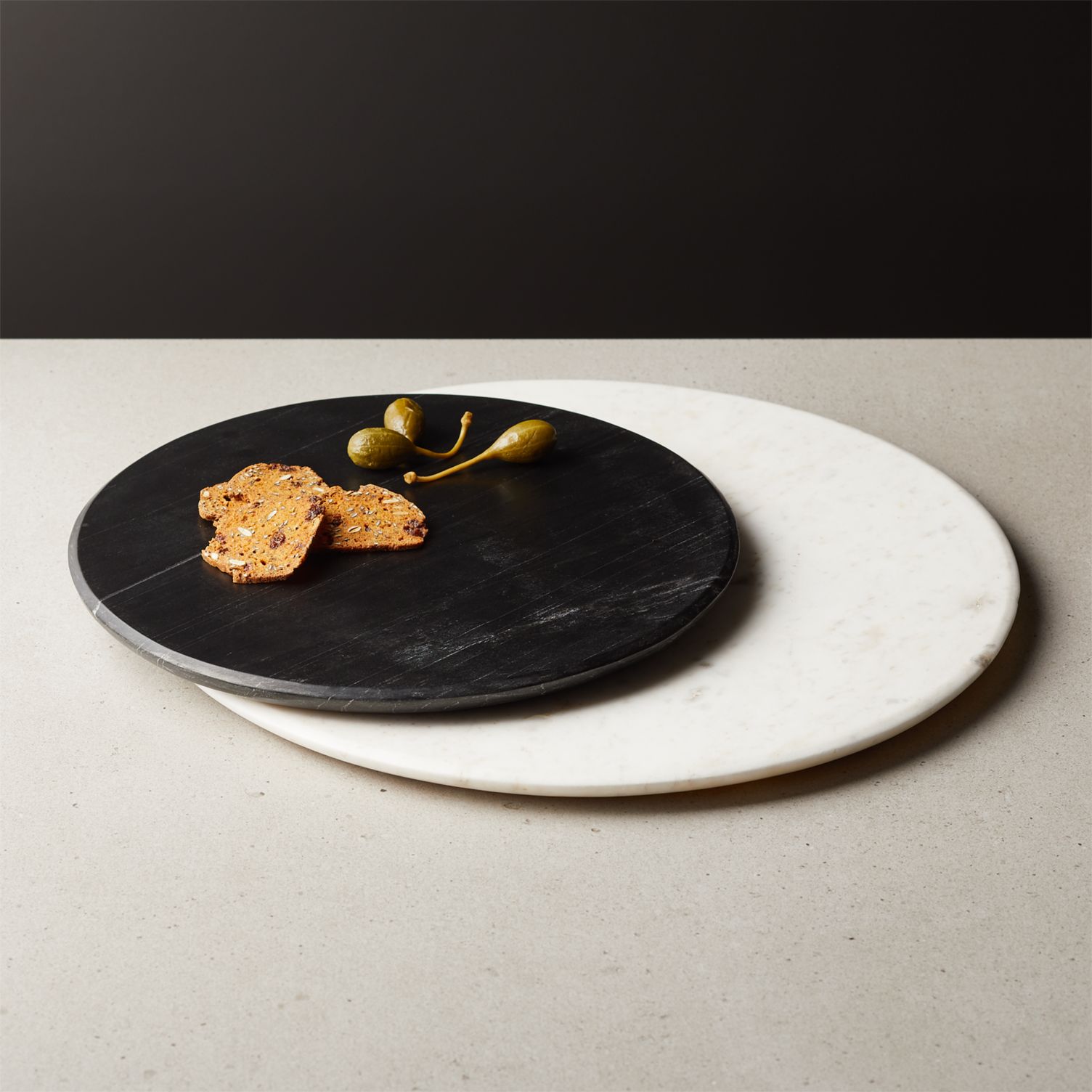 With an alluring, gaze-worthy finish, Crate & Barrel's Ora Stoneware Platter features shades of blue, grey and green. There's something beachy about the glaze, evoking the beauty of a seashell's interior. An organic, fresh approach to fall tabletop decor: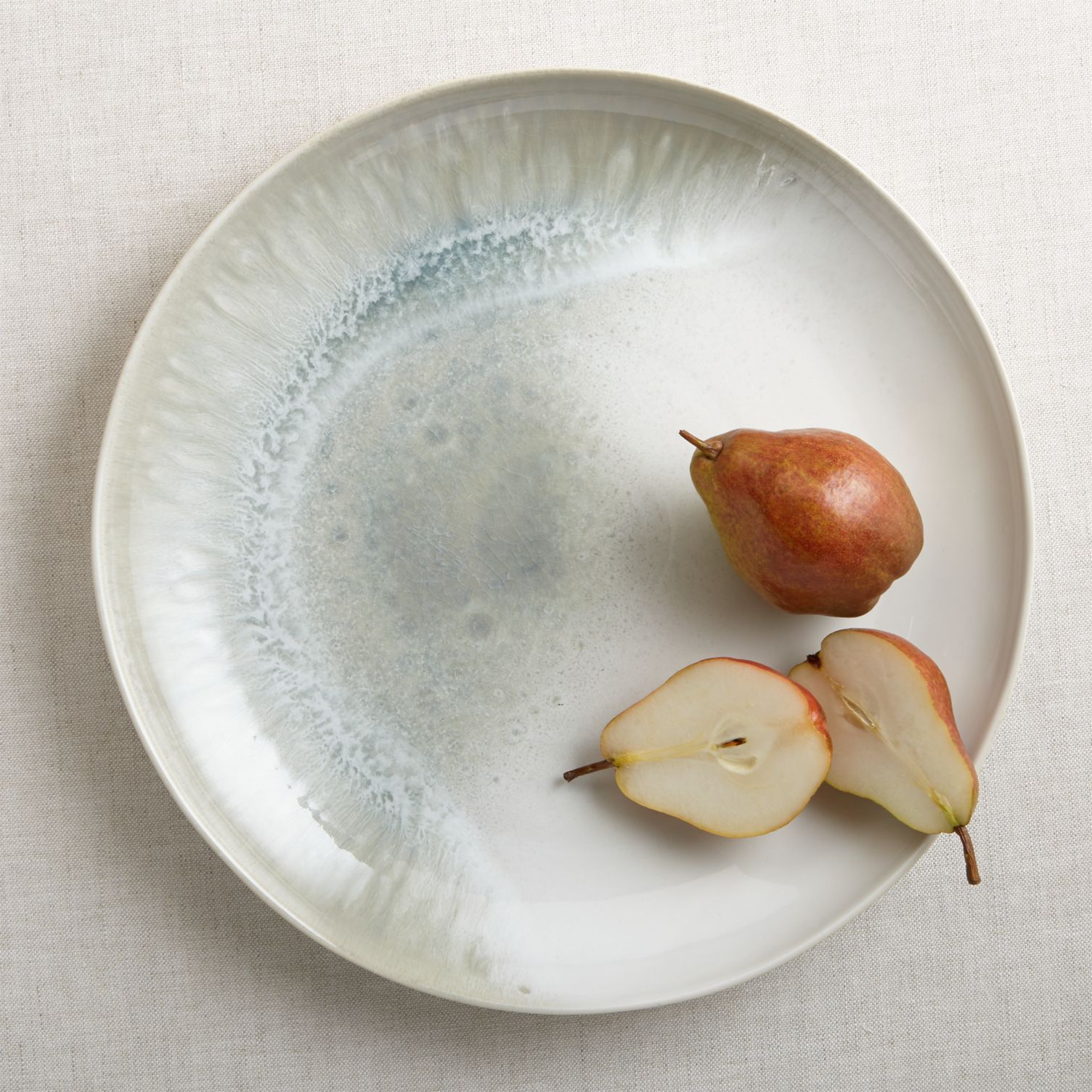 Also a stoneware find from Crate & Barrel, this 2-piece Split Platter is perfect for serving appetizers such as cheese, fruits and veggies.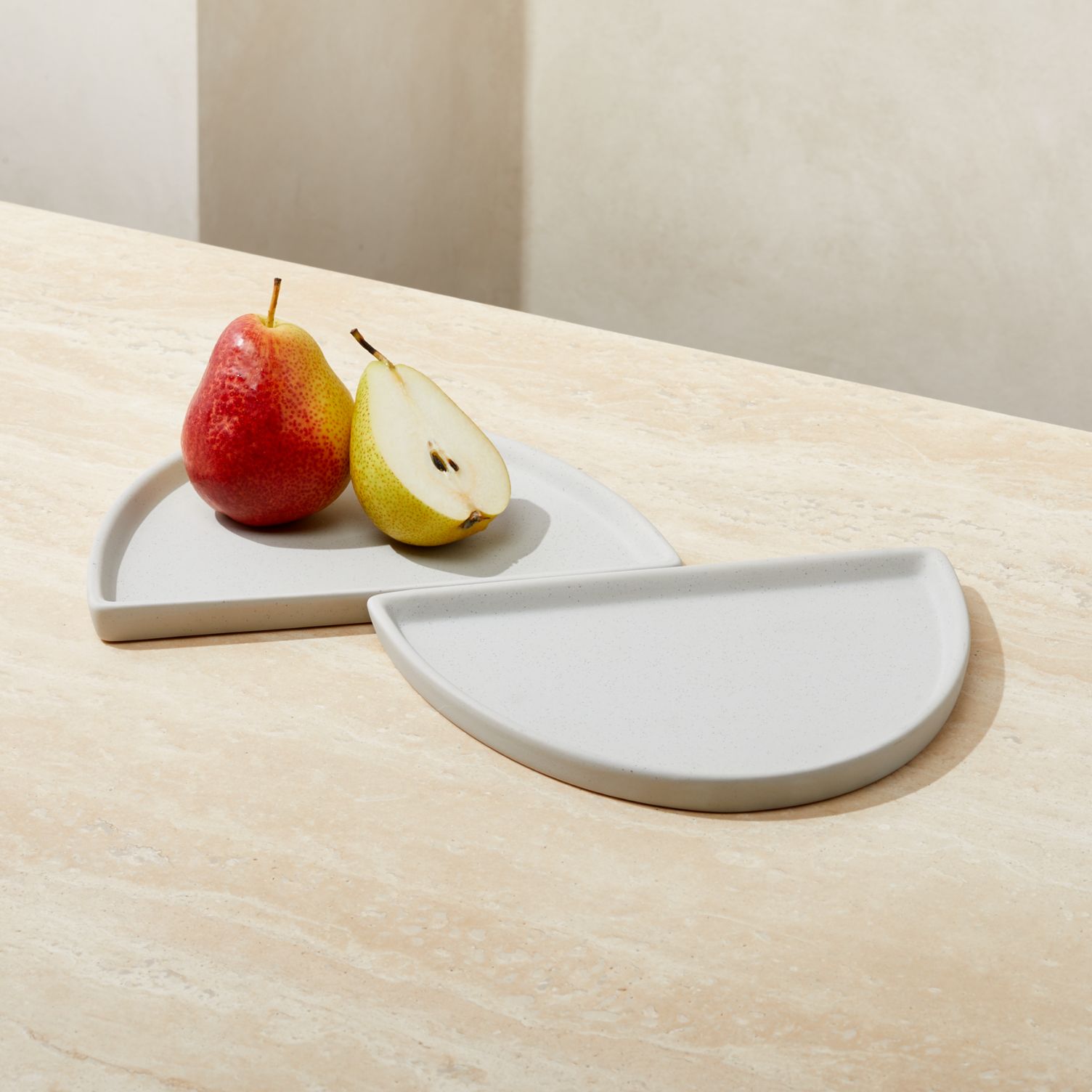 Dishes and Glasses
Now we focus on portion-sized pieces that bring design magic to every place setting. We're talking about plates and glasses! For starters, CB2's Petal Ceramic Appetizer Plate in Camel features a lovely scalloped design, as well as one of this fall's "it" colors: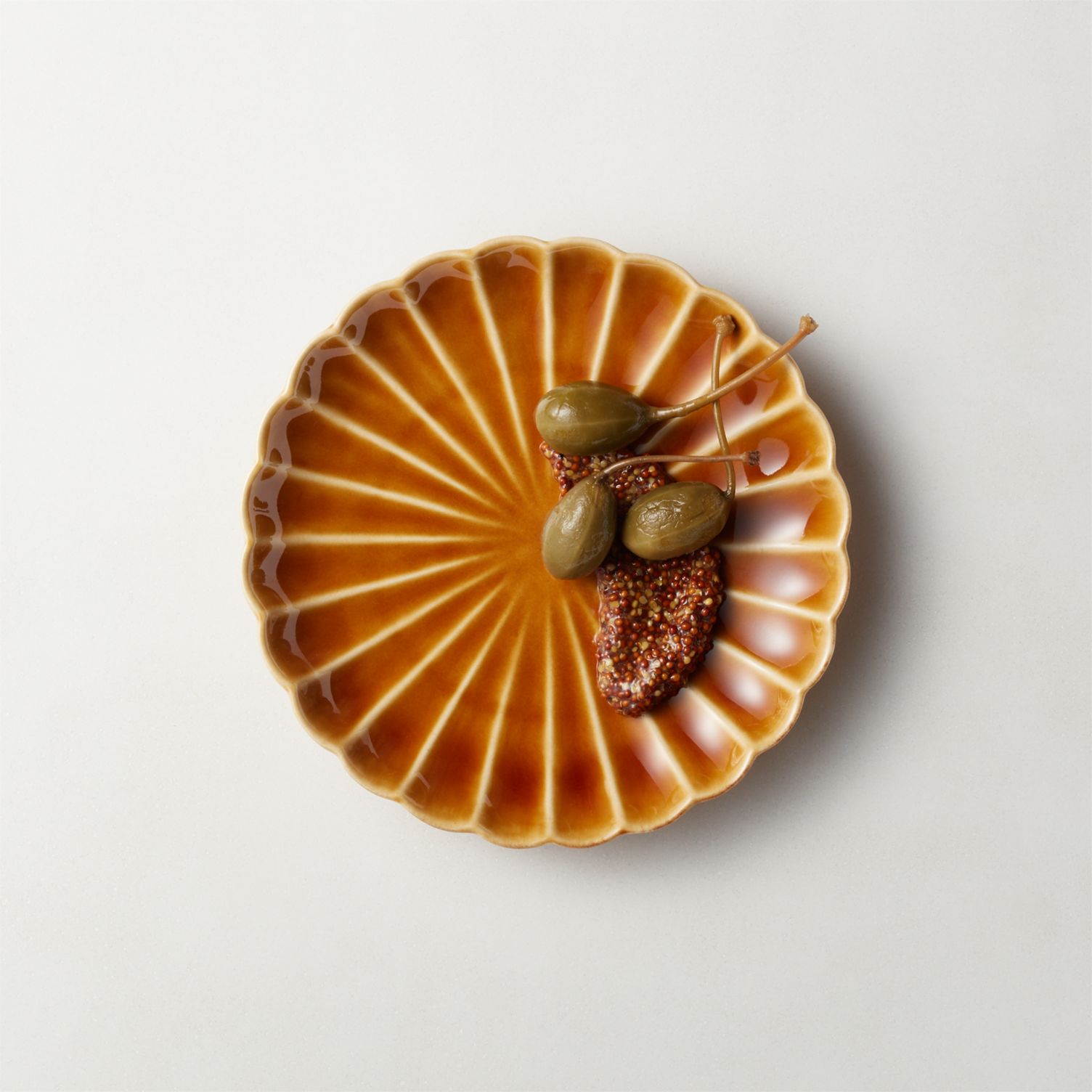 The smoky tones of CB2's Neat Smoke Tasting Glass Set are the perfect pairing for the warm tones of your favorite fall cocktail: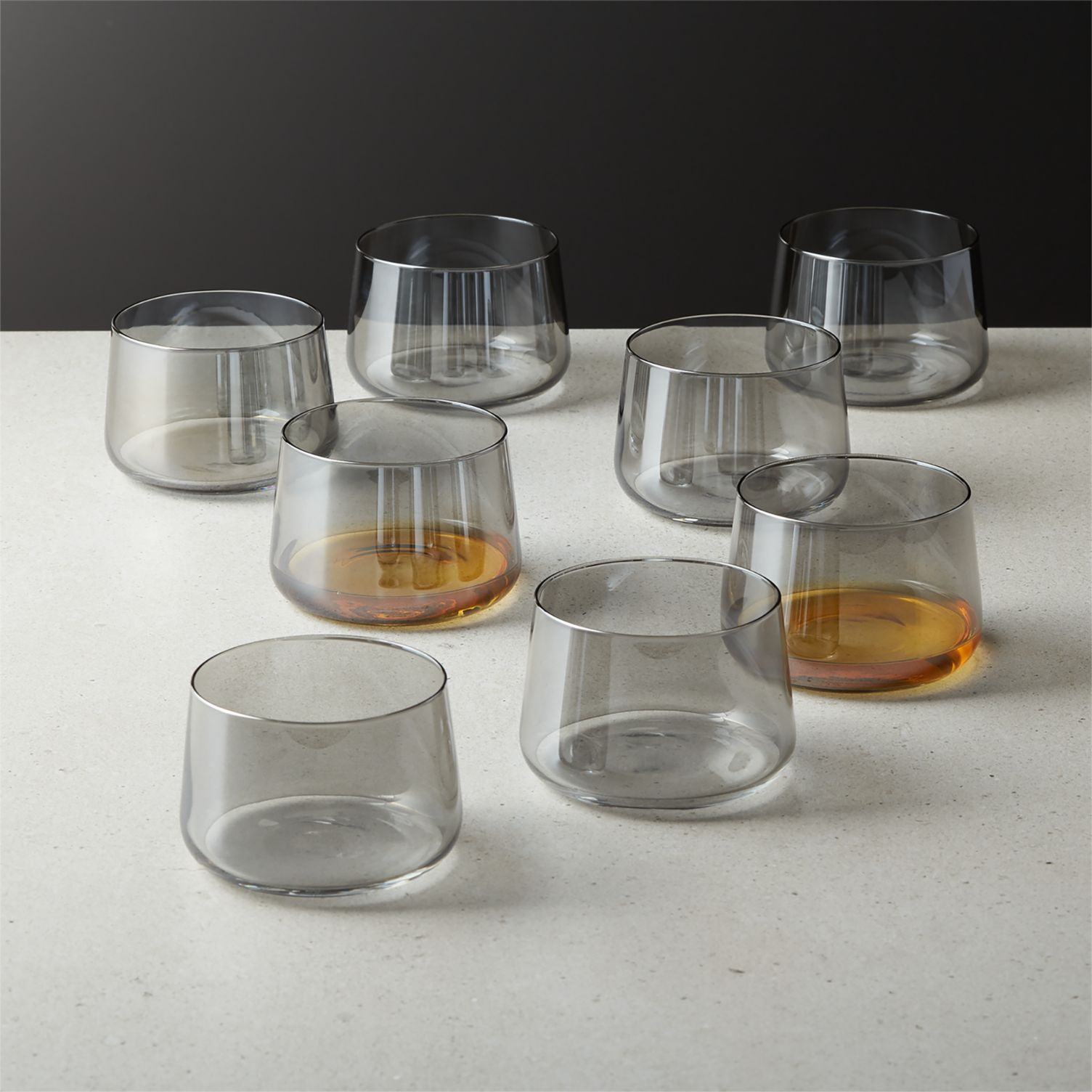 With an extra dash of grooved geometry, ferm LIVING brings modern style home, thanks to this striking Ripple barware. Once you're done serving your favorite drinks, you'll want to keep these pieces on display. So sleek!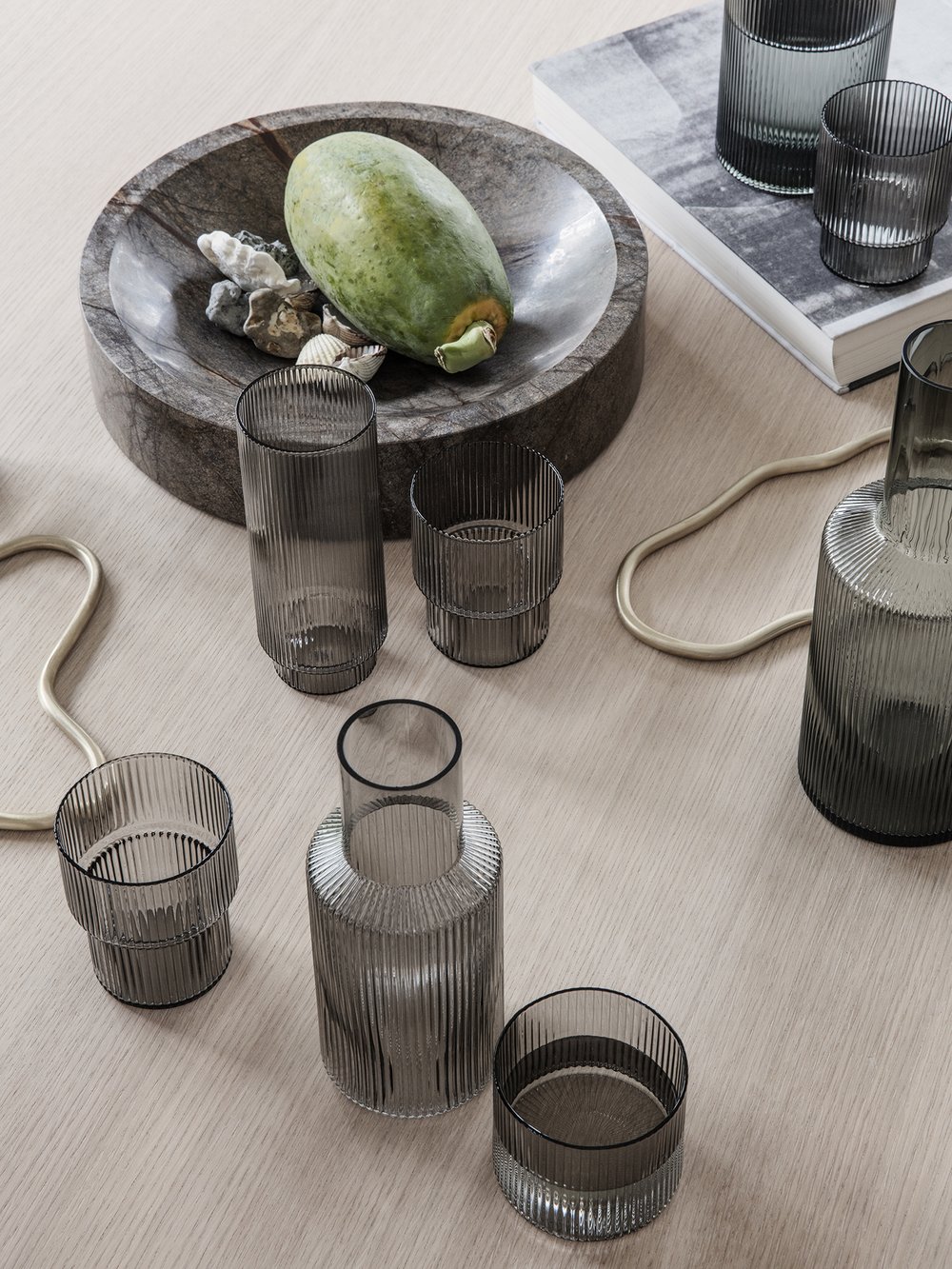 If you like what you see and you want to make an extra special toast with some bubbly, check out ferm LIVING's Ripple Champagne Saucers, also featuring tinted glass in the most alluring shade of smoke: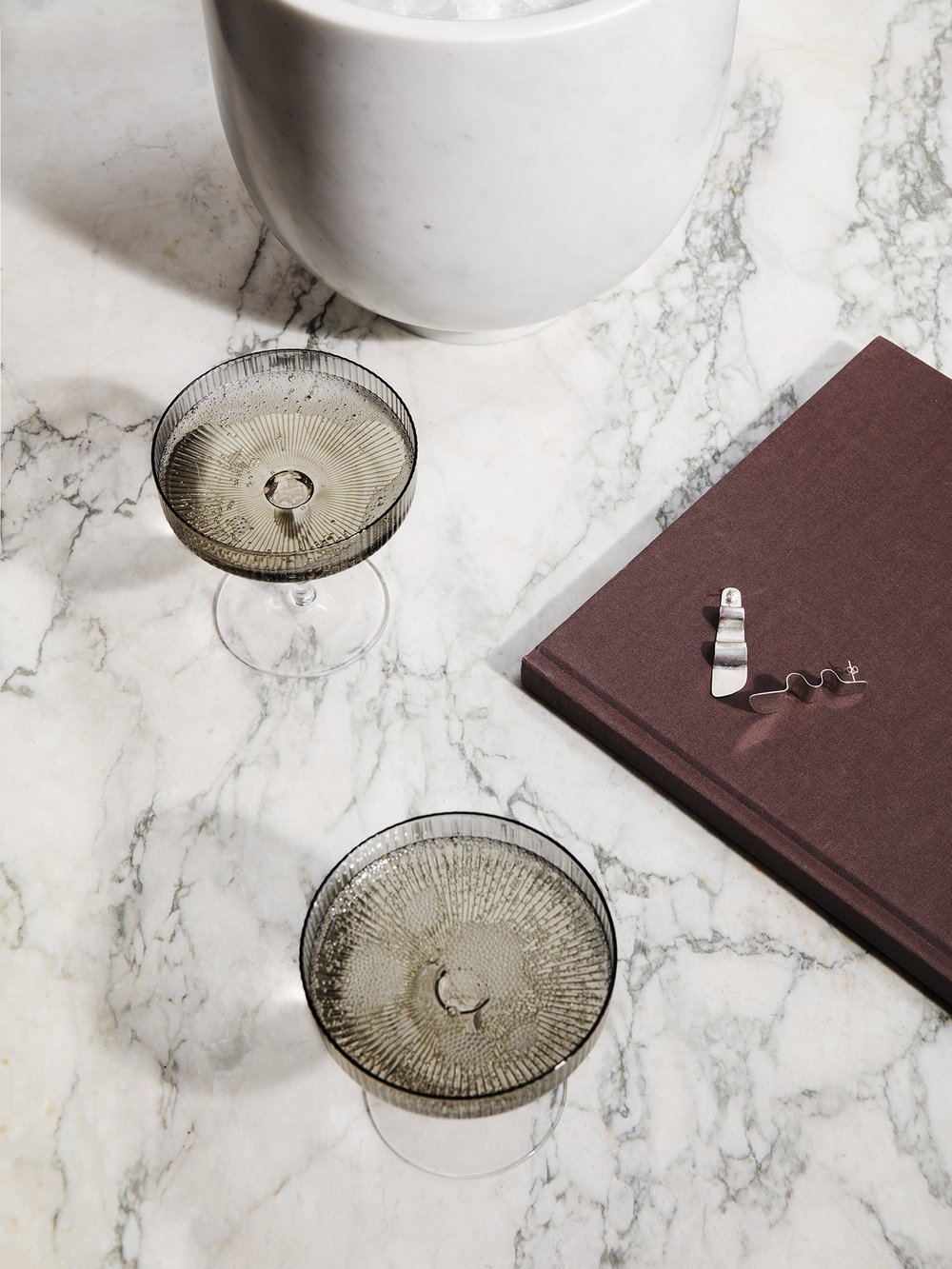 Guests will need somewhere to set their drinks if they migrate outside of the kitchen area. Stone becomes the perfect landing space, thanks to clever cuts and gleaming shine. This Set of 4 Grey Agate Coasters from CB2 features faceted edges and a range of tones that are subtle yet fall-fabulous: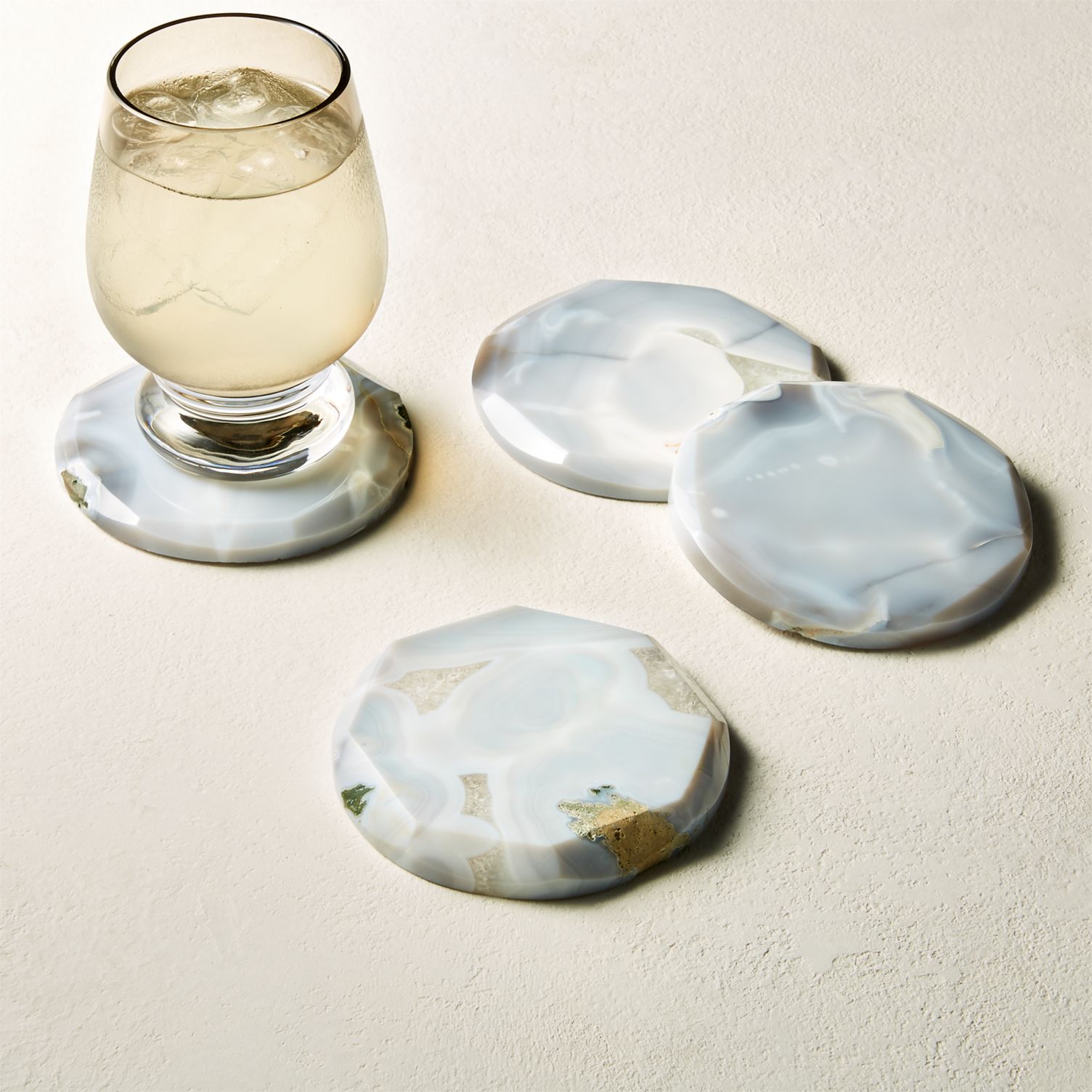 Can you tell that one of this fall's biggest trends involves neutral tones combined in subtle yet powerful ways? We'll leave you with this spread from CB2, which can't help but spark some fall entertaining dreams…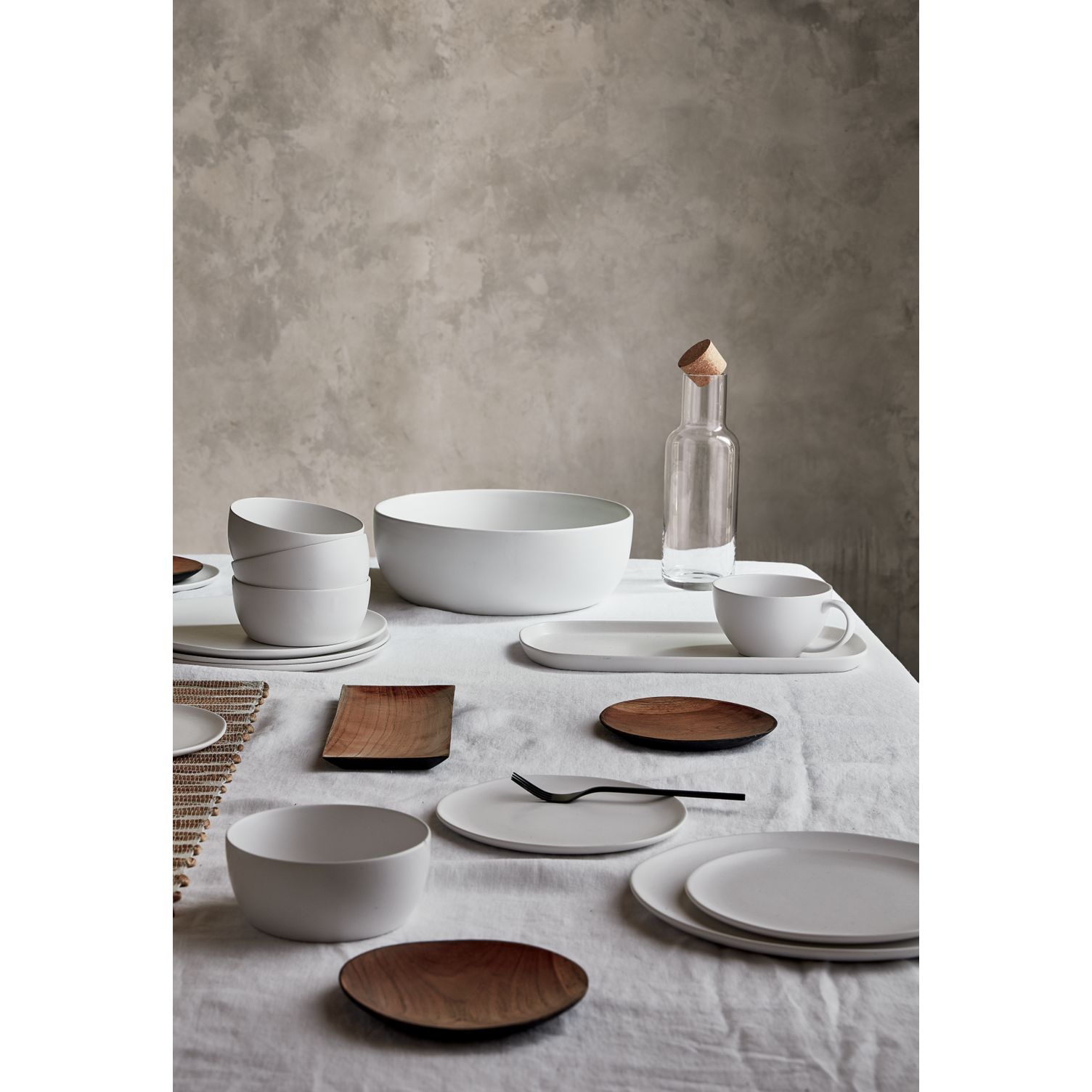 Cheers to a festive autumn filled with memorable gatherings and a big dose of style! Thanks for reading.