The A-frame house is a classic that has stood the test of time. It represents an iconic form that has evolved over centuries to provide cozy homes all across the planet. Giving this timeless home a grand modern makeover, Atelier van Wengerden have transformed the SH House in Bentvelt with a new lower level that is both functional and gorgeous. The new lower level contains the living area, kitchen and dining room that is connected to the garden in the rear visually and it is sliding glass doors along with floor-to-glass windows that get the job done in here.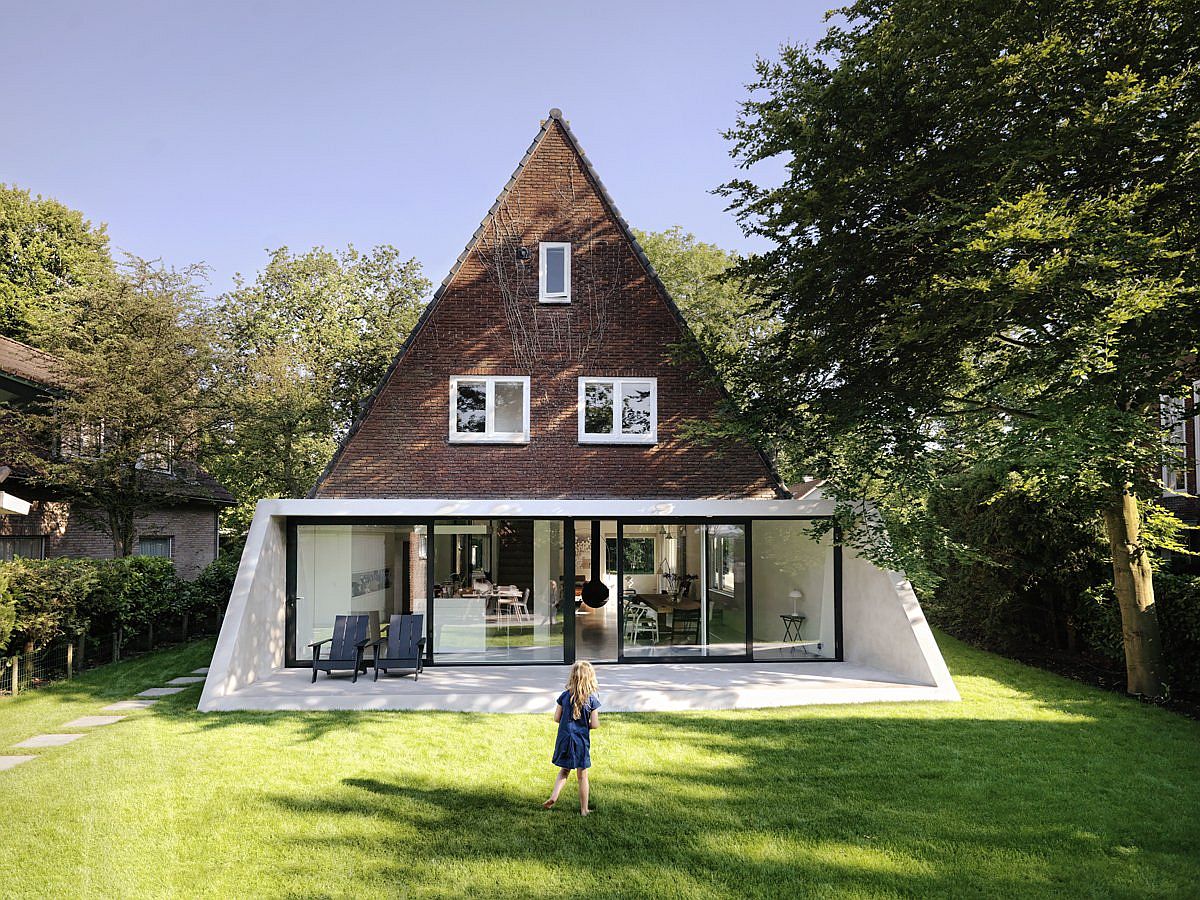 The original house was built in 1932 and its frame on the upper level has been preserved and enhanced to give the residence a modern-classic look. The line between garden and the interior is completely blurred and bright, cold lighting adds charm to the revitalized house. Poorly planned internal partitions that were already present on the lot were removed to create more space indoors. This also allowed light to freely pass from the open rear section to the front of the home and do so without much additional effort.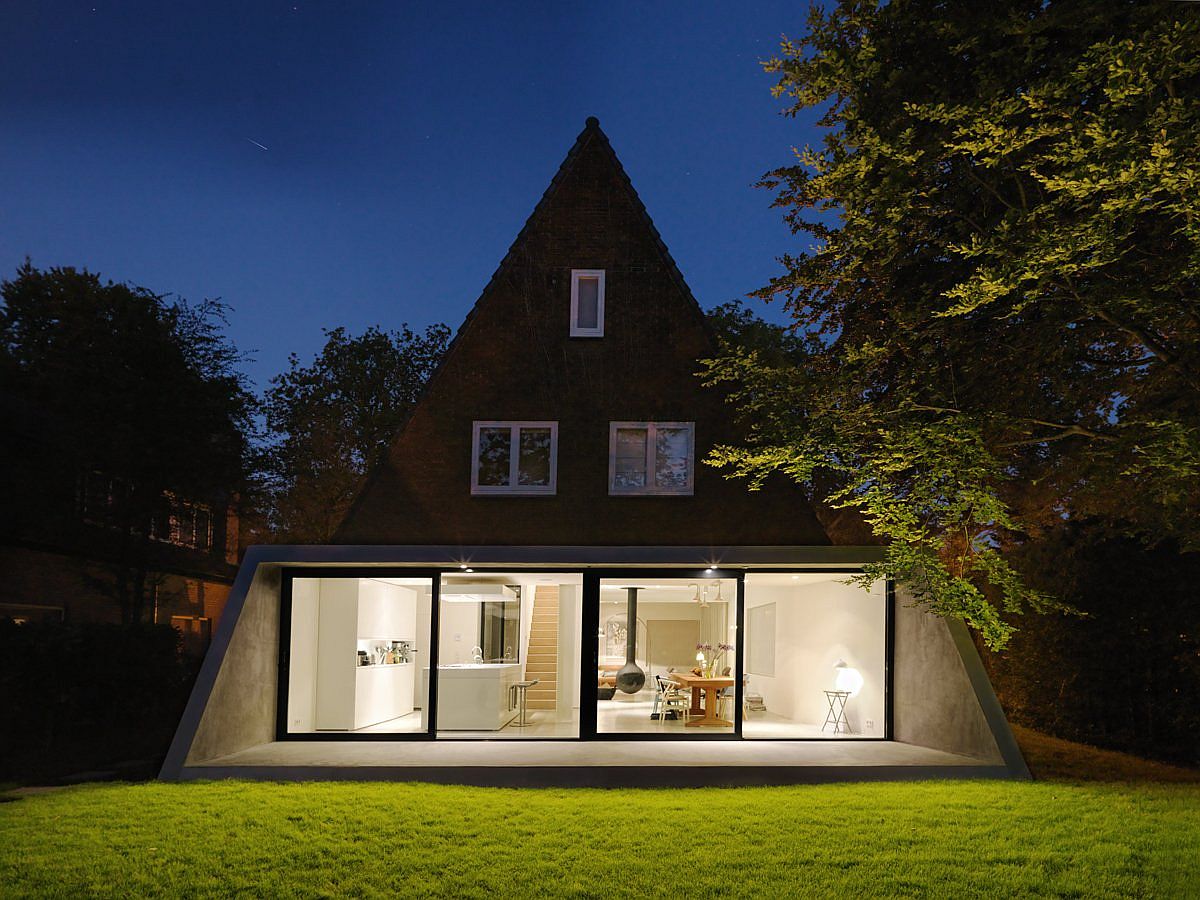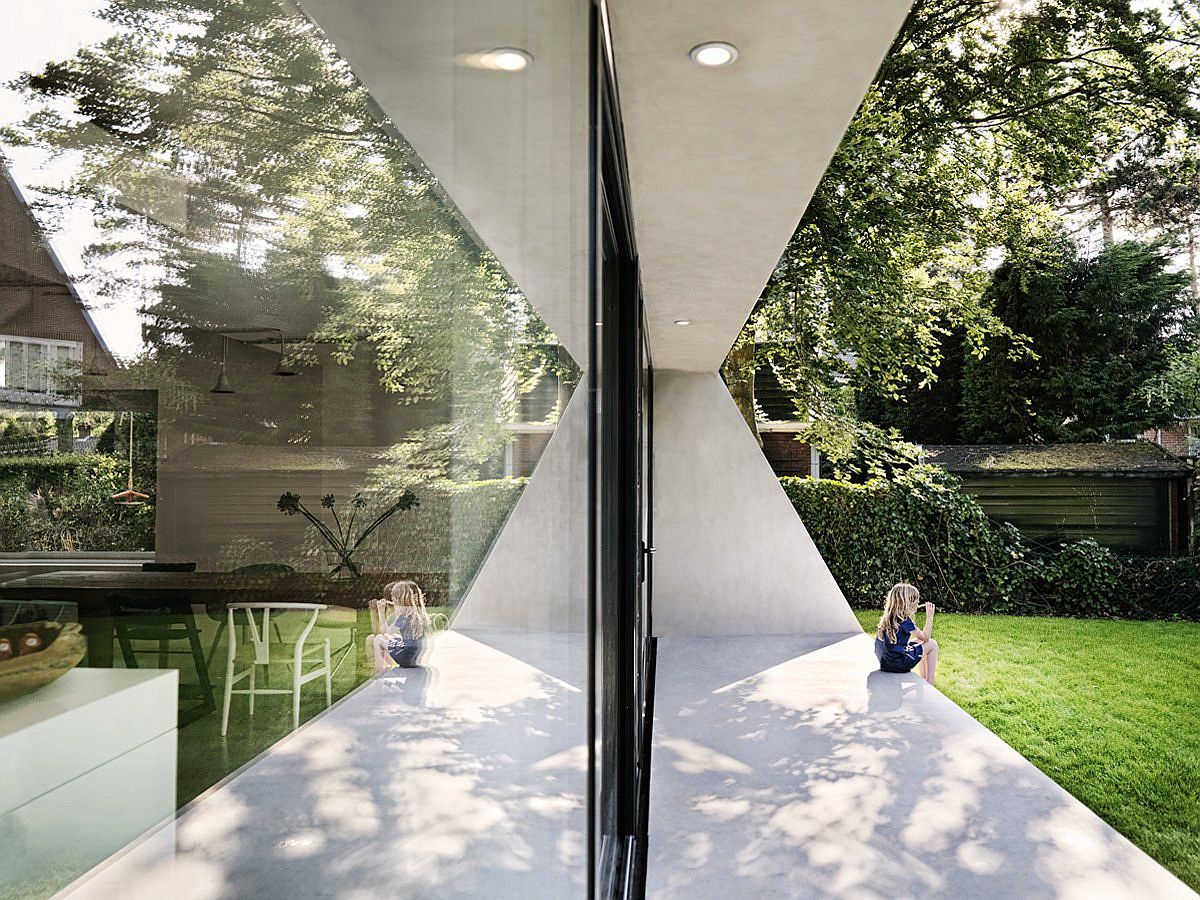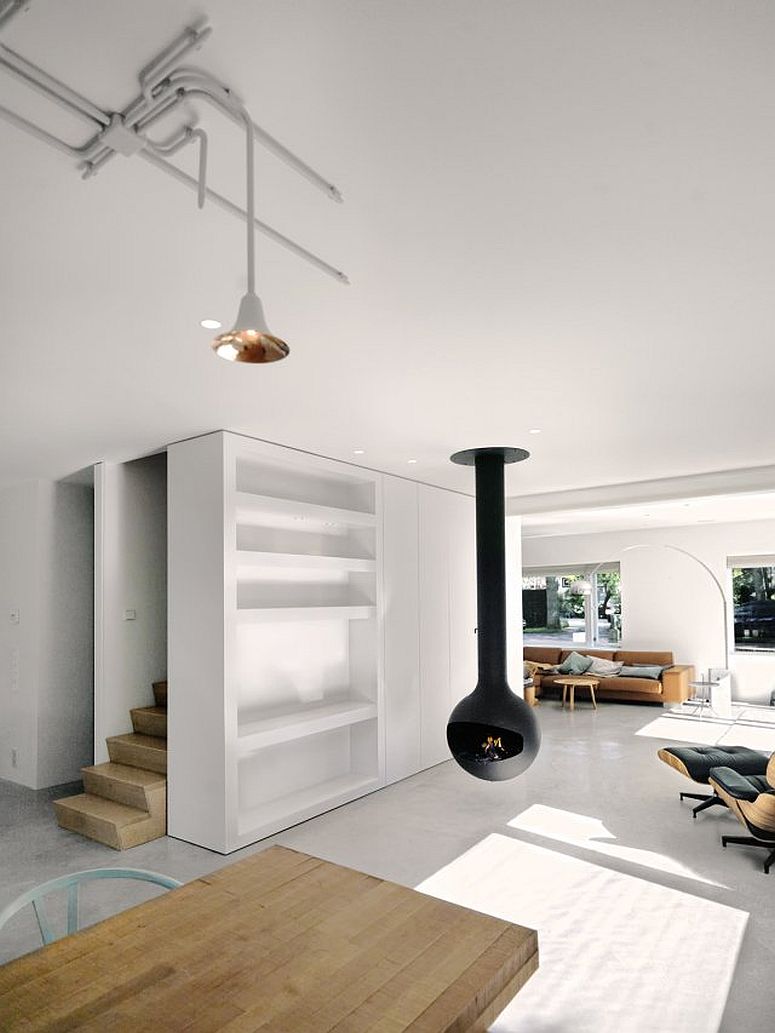 It is the staircase around which the new floor plan is designed and it connects multiple levels of the home with ease. Concrete is the major element in the extension and this gives a sturdy base to the top frame and also ushers in a sense of modern minimalism. A perfect makeover that also feels grand at times!