Revamping and giving an old home a new lease of life is complicated at the best of times. The job becomes a touch trickier when the structure in question is an iconic building that draws attention both because of its rich heritage and unique presence. Nestled on the 6th and 7th levels of the popular Edwards & Co. Building in Surry Hills, this serene, minimal and exquisite apartment envisioned by Josephine Hurley Architecture finds that perfect balance between past and present. It showcases a balancing act of sorts – a balancing act filled with finesse and inimitable style!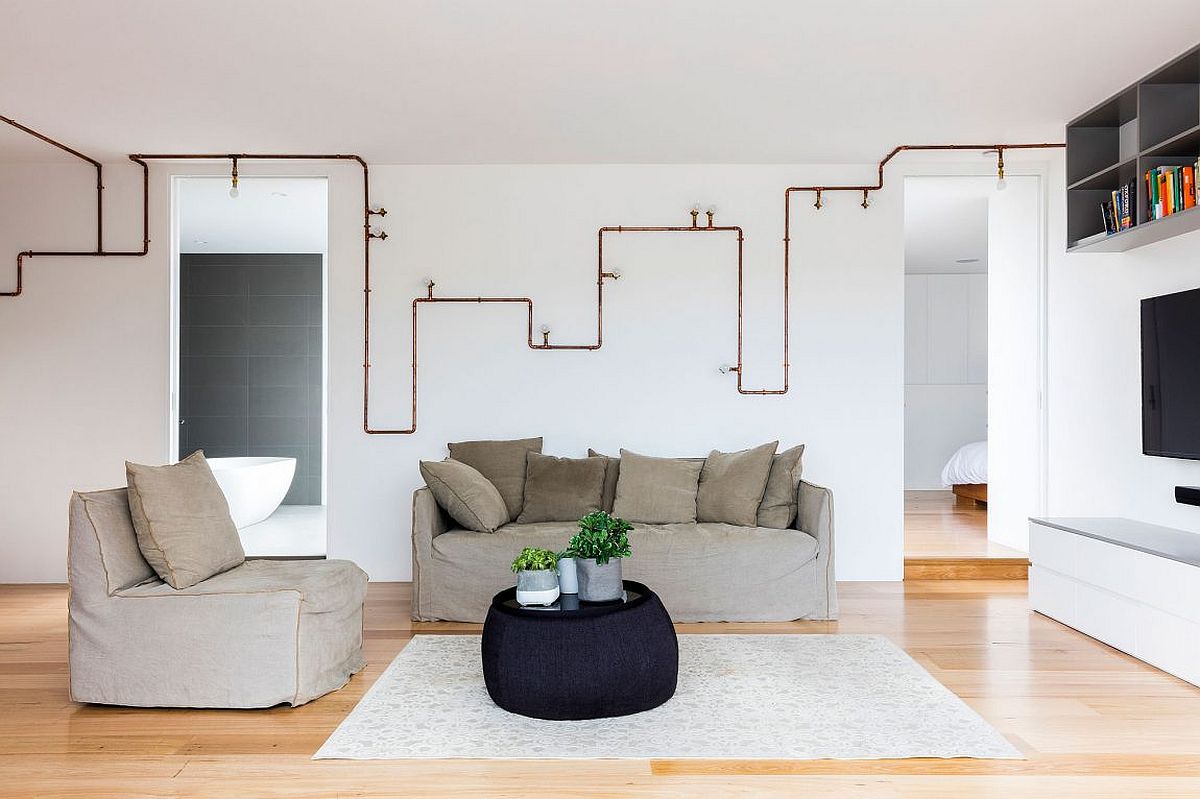 Since the old brickwork of the heritage structure could not be altered, it was left exposed after adding a layer of protection. These exposed brick walls along with the classic curved windows of the apartment remind the homeowners of its past, even as the re-laid flooring, an aura of minimalism in the living room, the standalone kitchen and the unique dining space usher in an air of modernity. It is a confluence of two different worlds, and the merger is seamless, visually stunning and distinctly contemporary at its core.
RELATED: Antique-Chic Makeover: Vintage Apartment Acquires Curated Industrial Sheen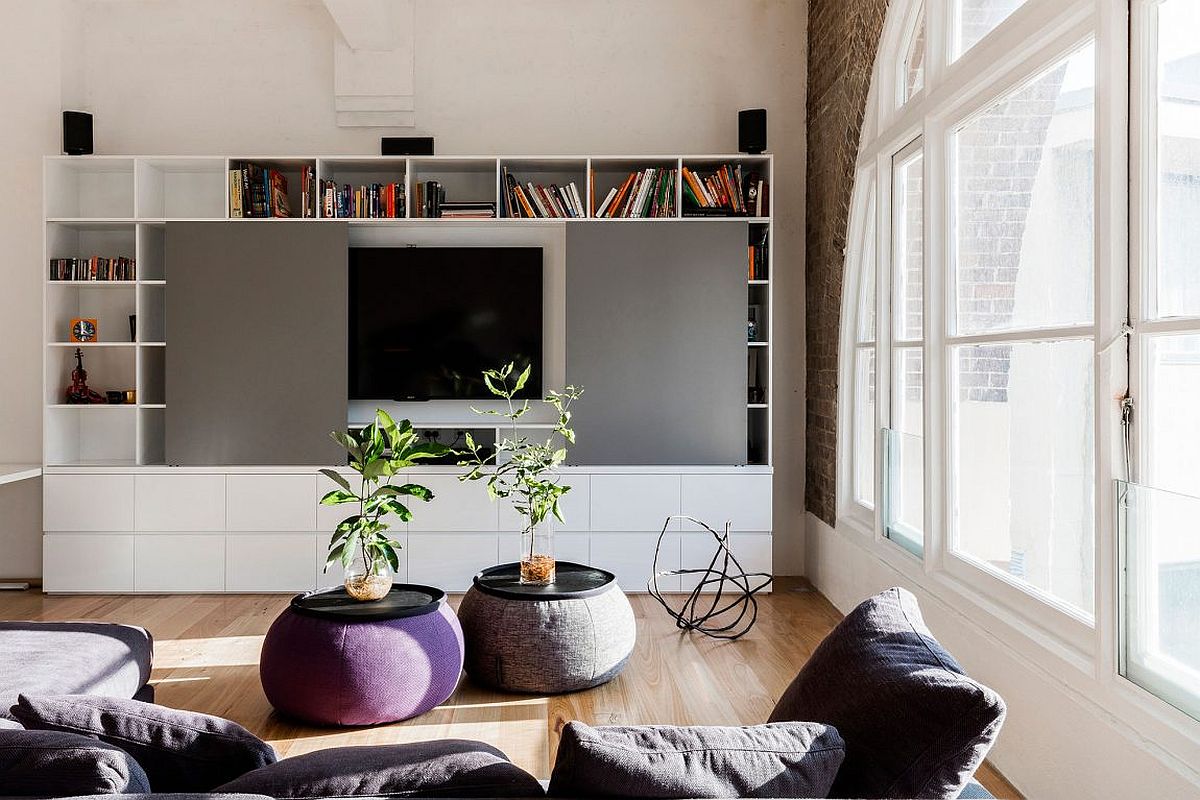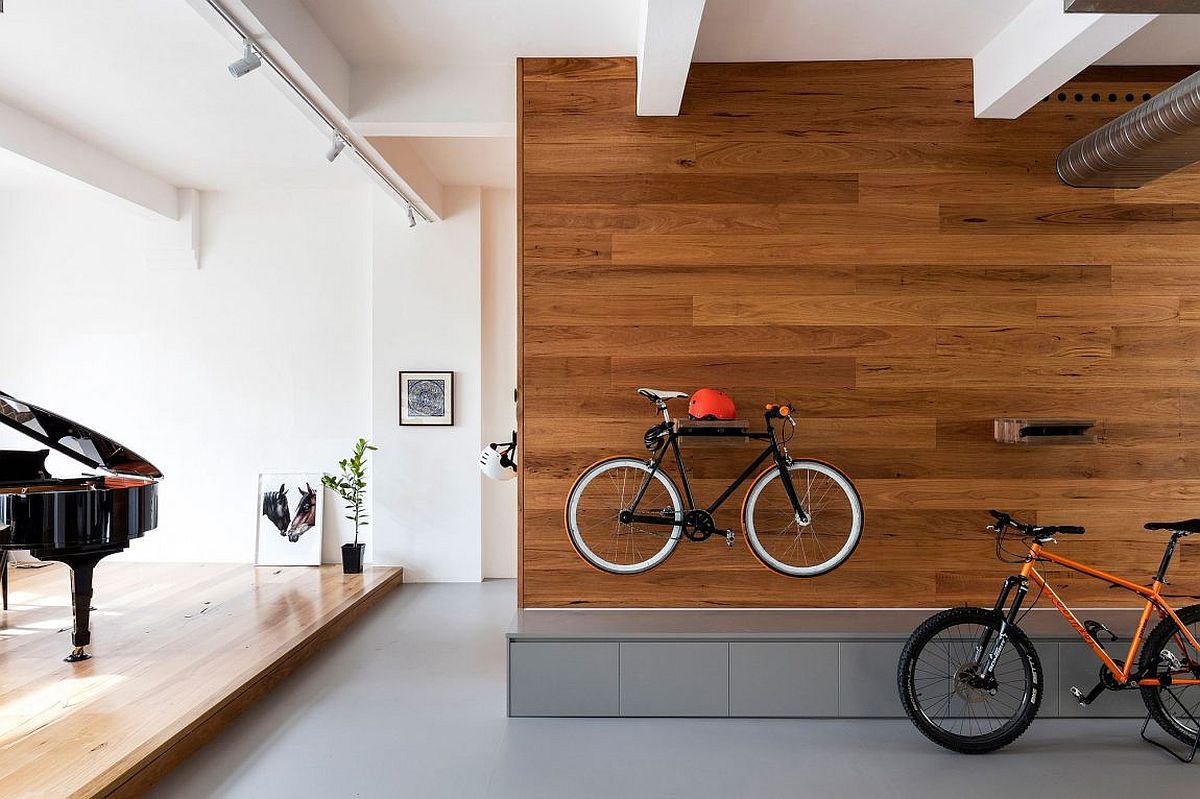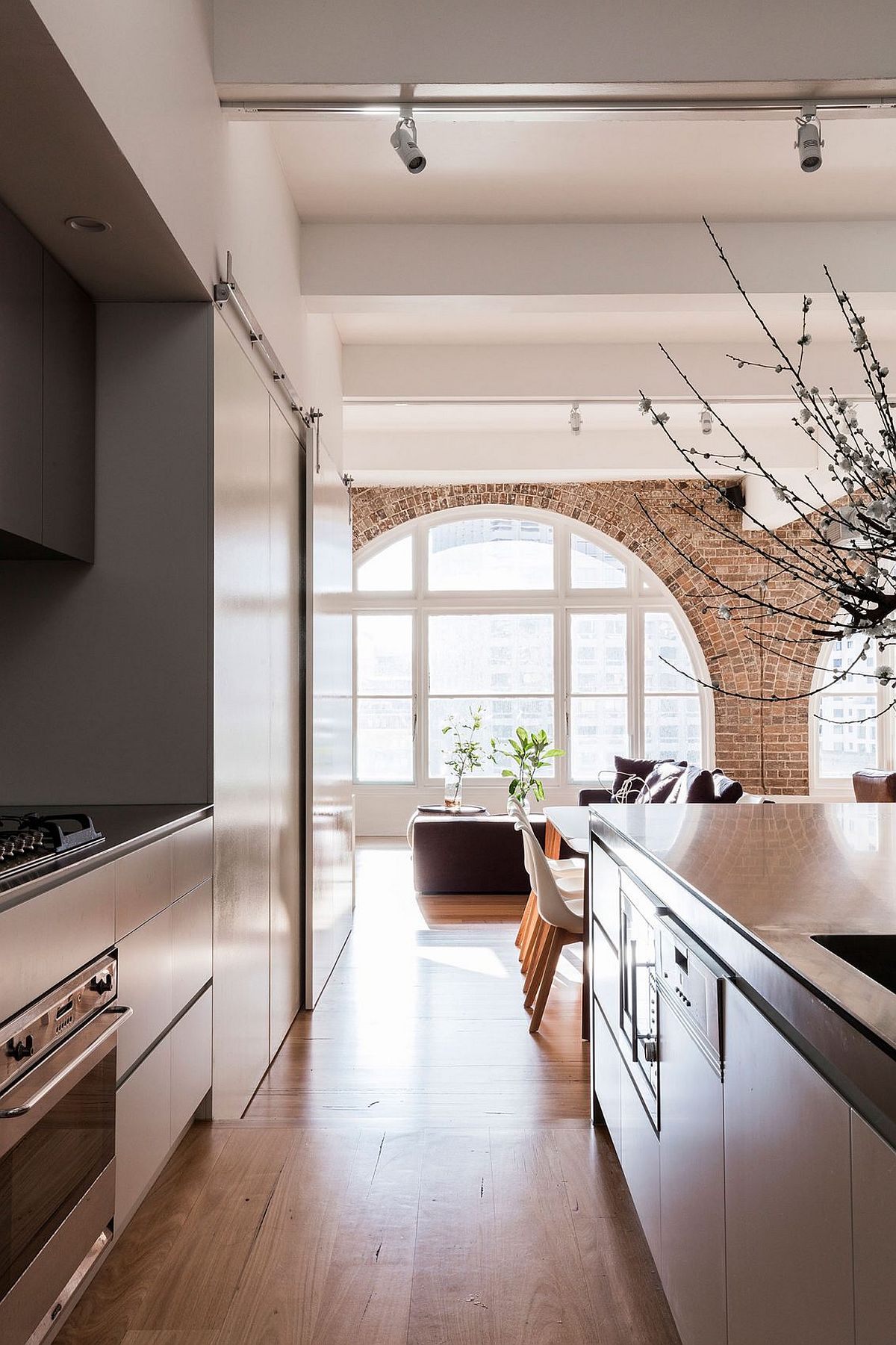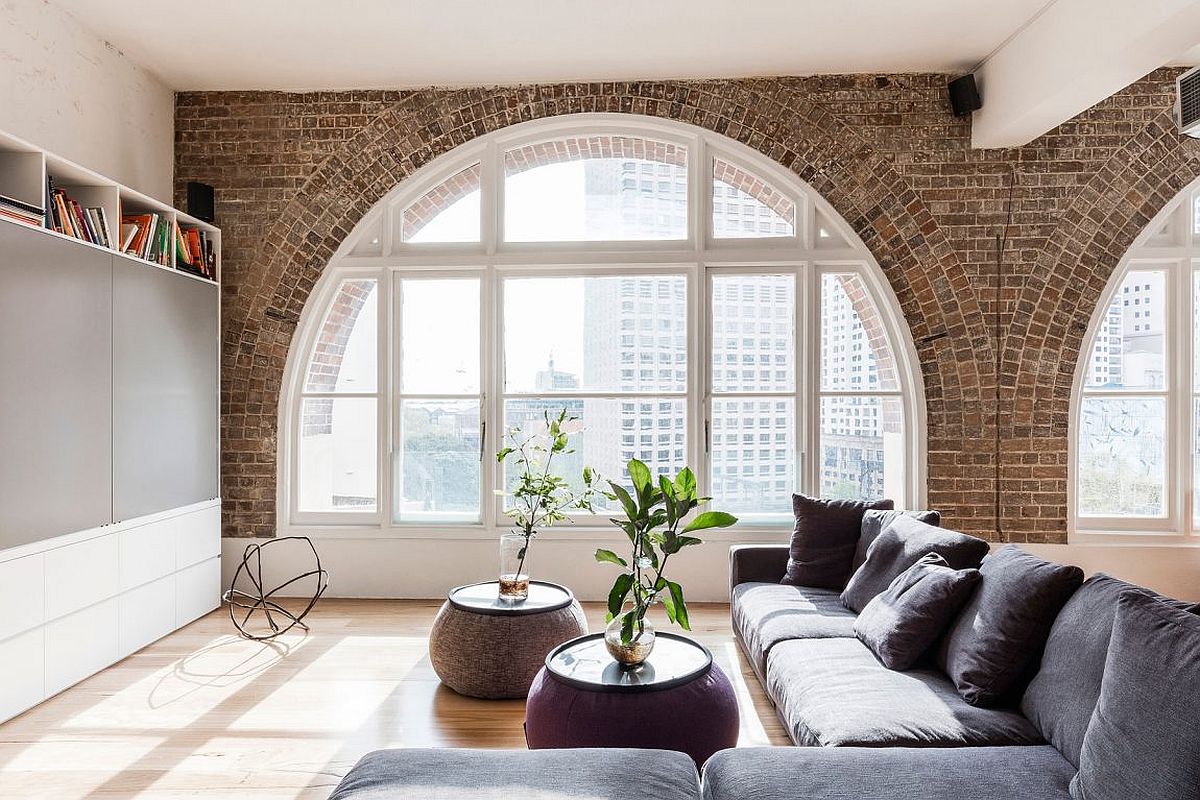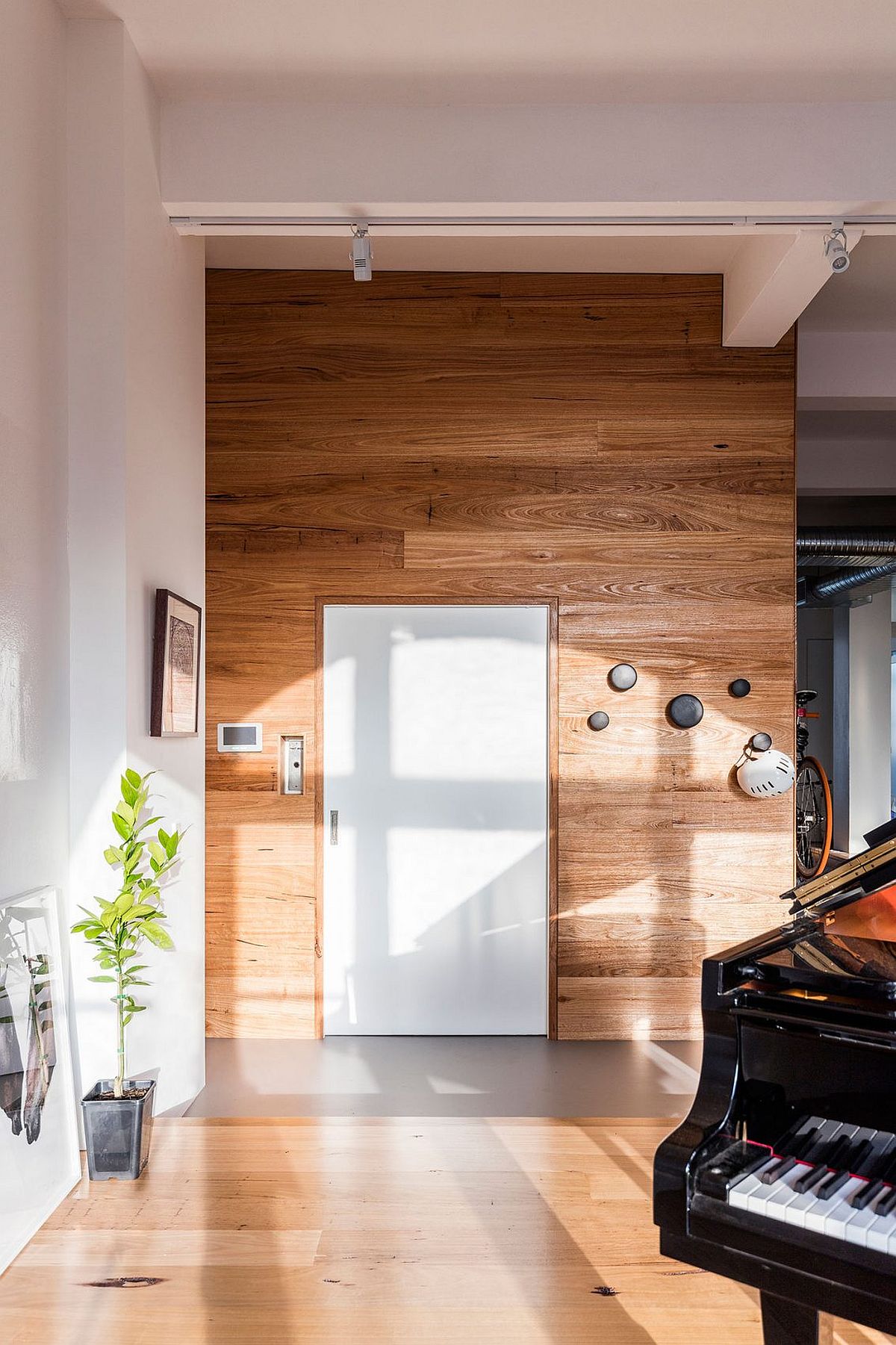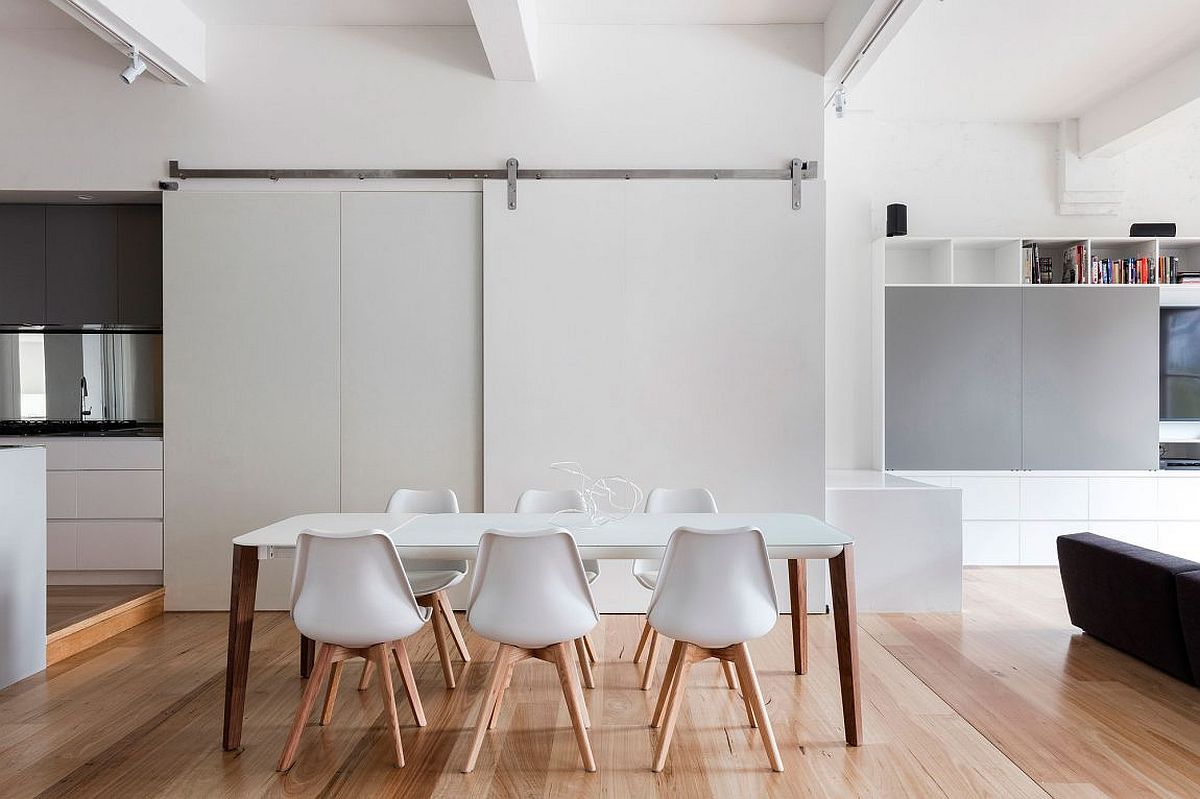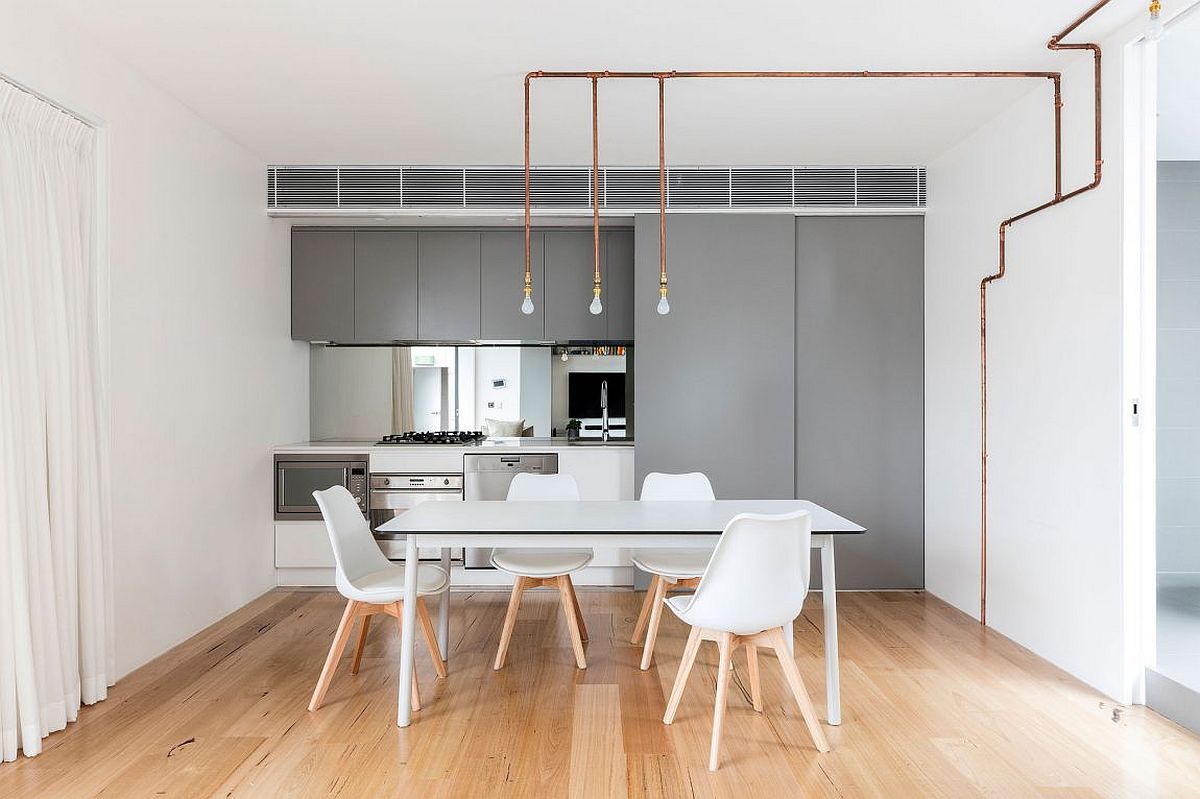 The exposed copper piped lighting fixture in the dining area and the top-level guest suite that flows into the deck outside provide an opportunity for the architect to showcase unrestrained imagination. A relaxing bathroom and sauna that also overlook the private deck and a modern industrial bedroom on the lower level complete a transformation that is both inspiring and exceptional. [Photography: Tom Ferguson]
RELATED: Dark Sophistication: Thirty-Year-Old Apartment Embraces a Smart, Modern Sheen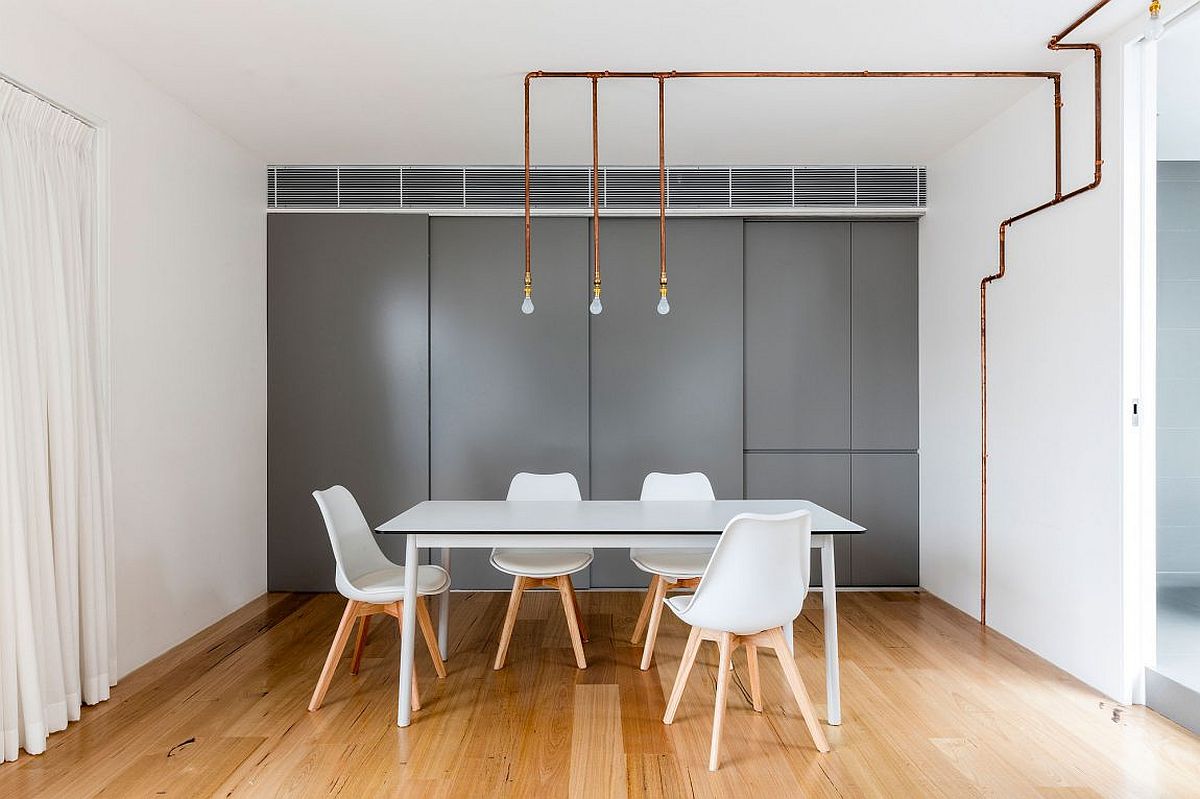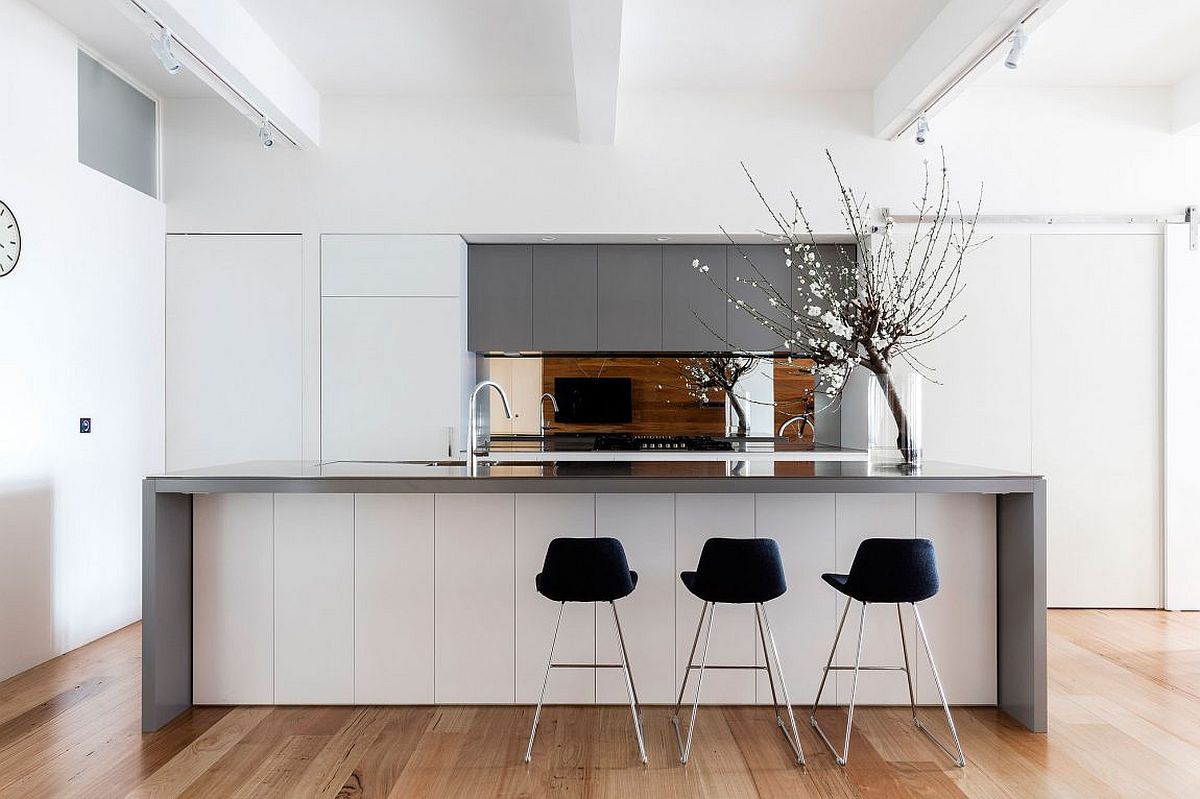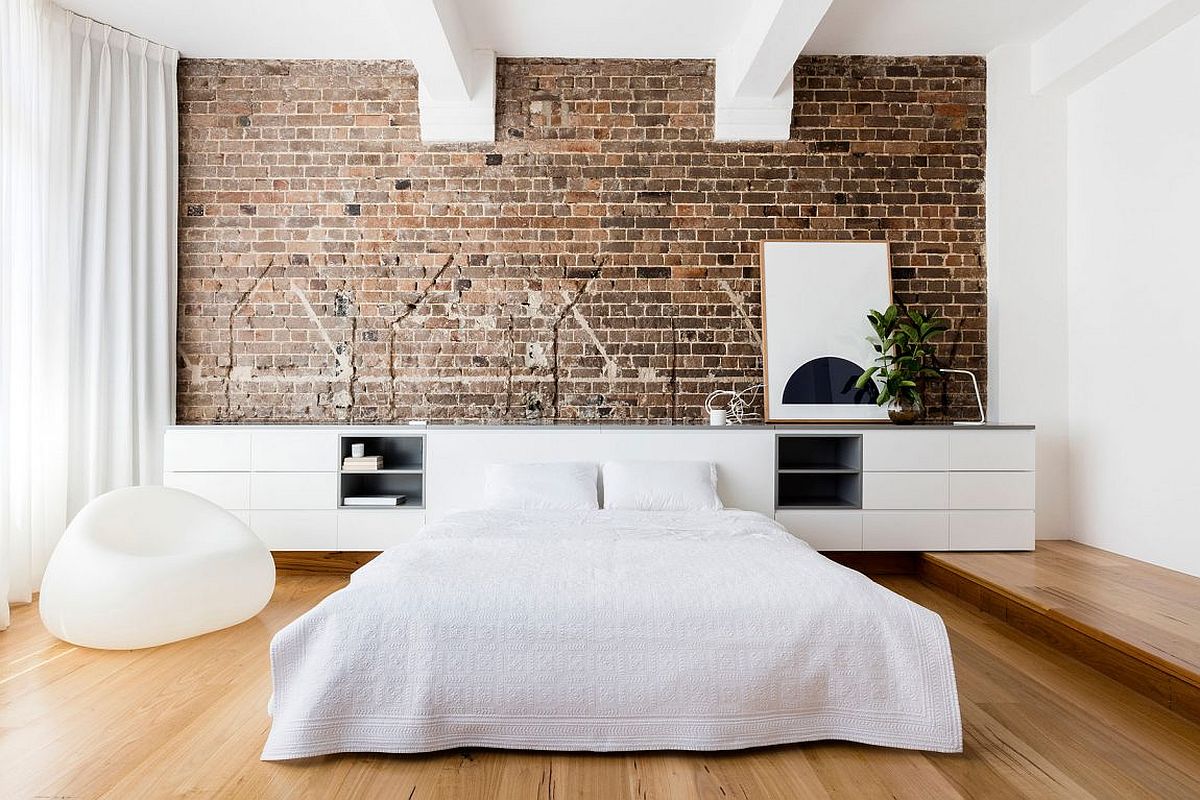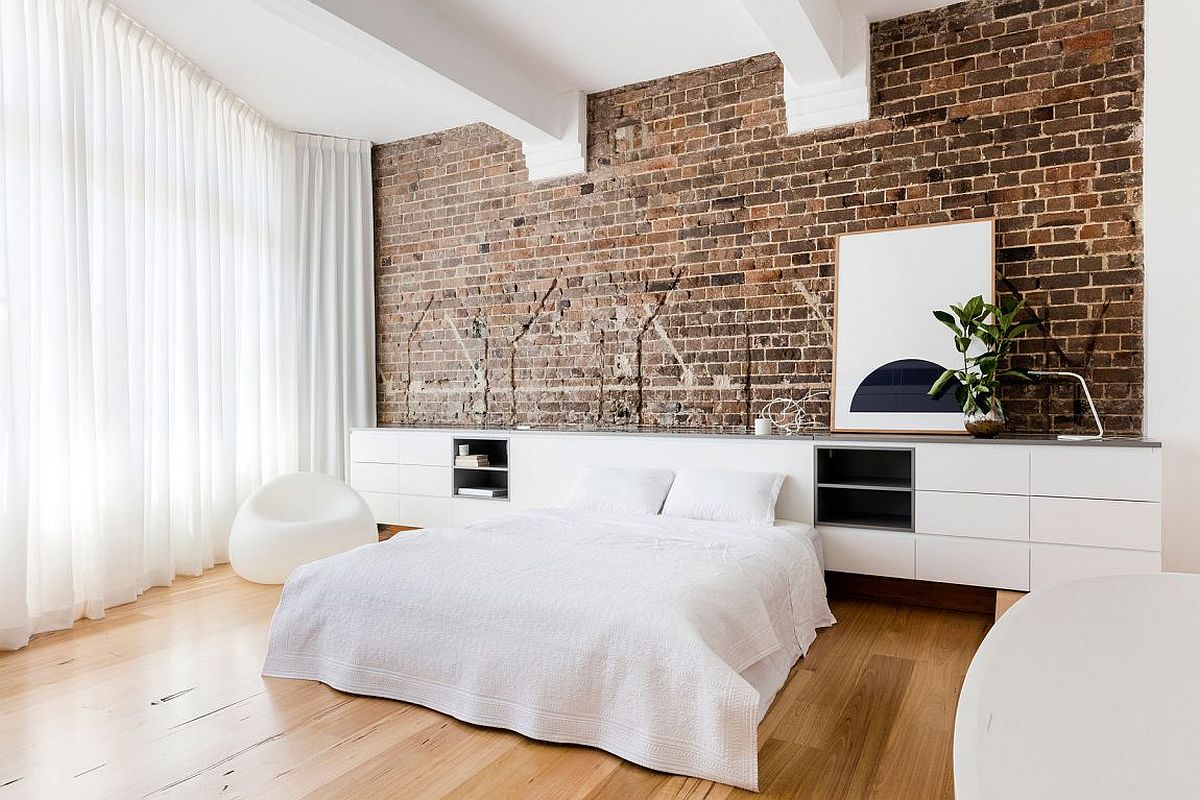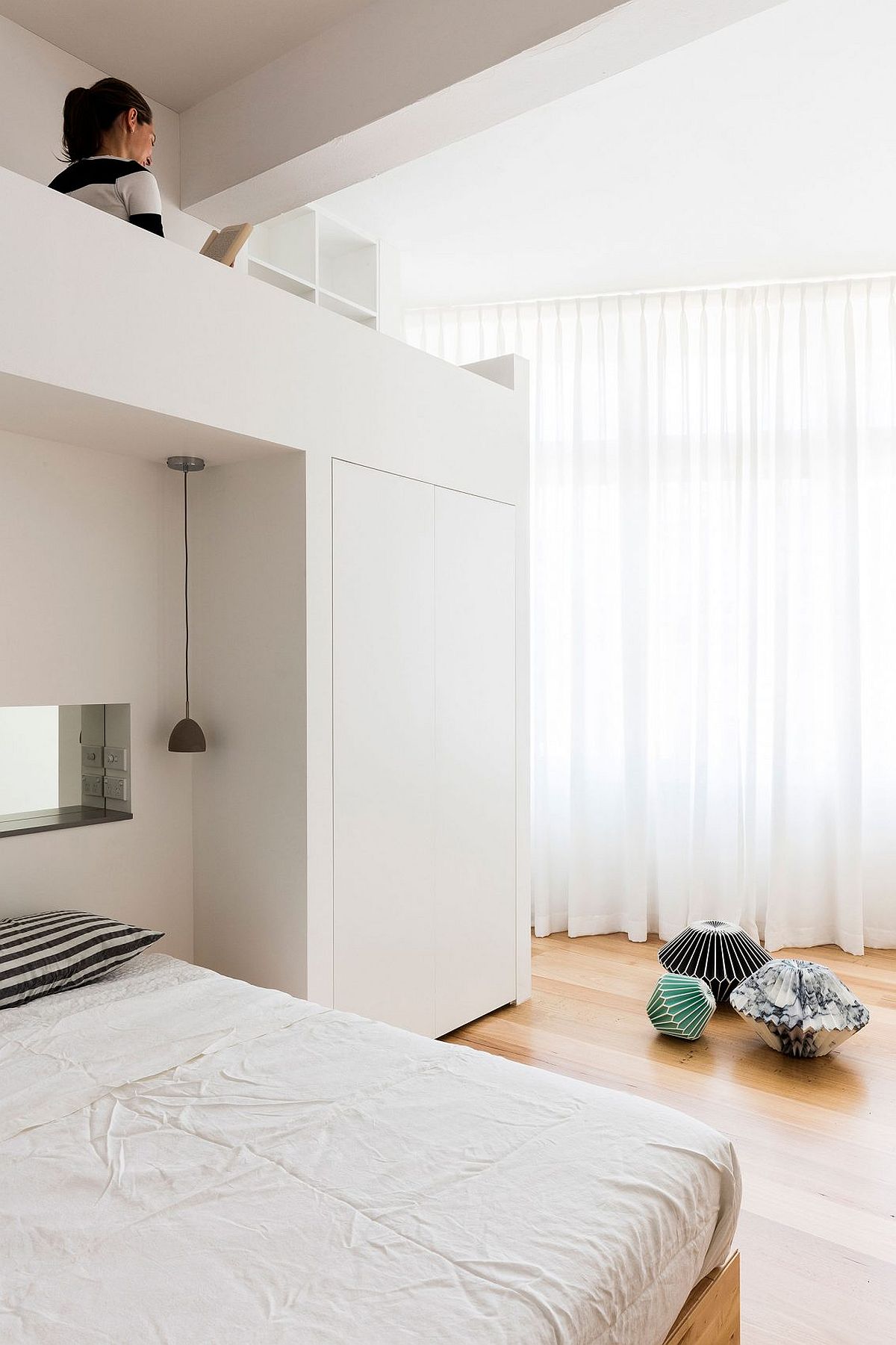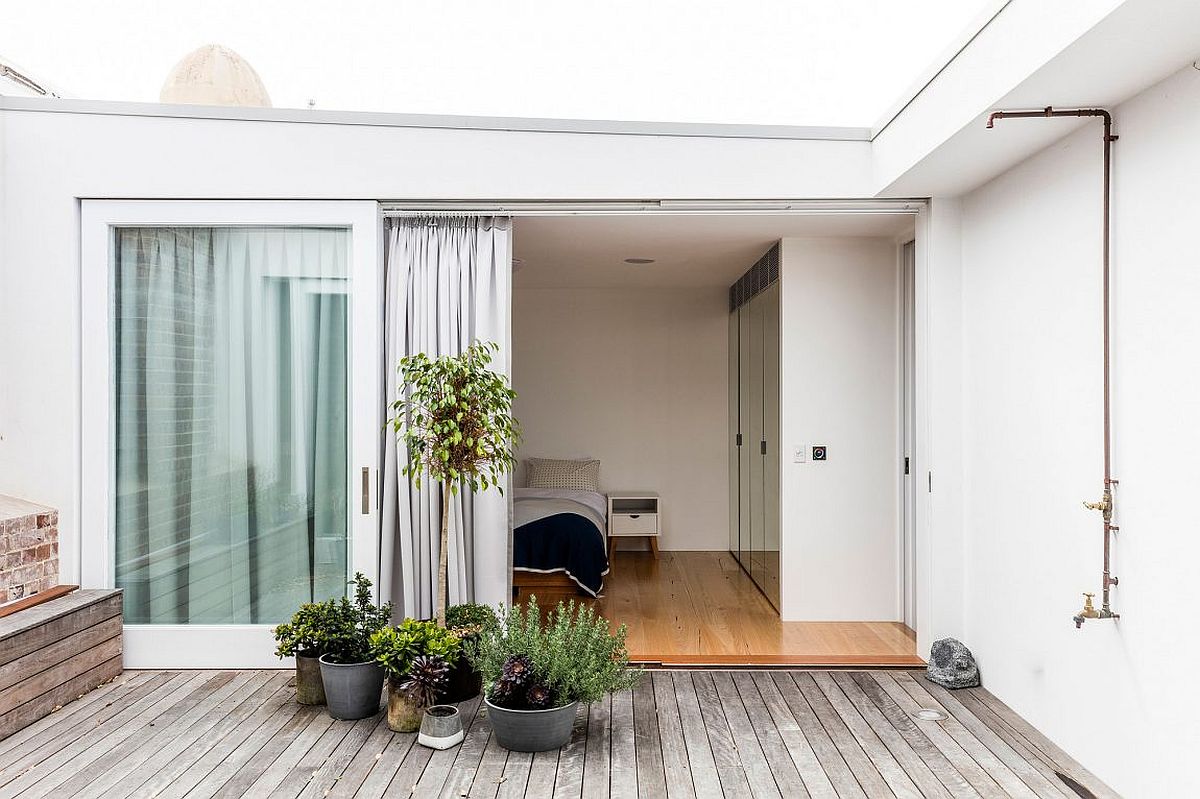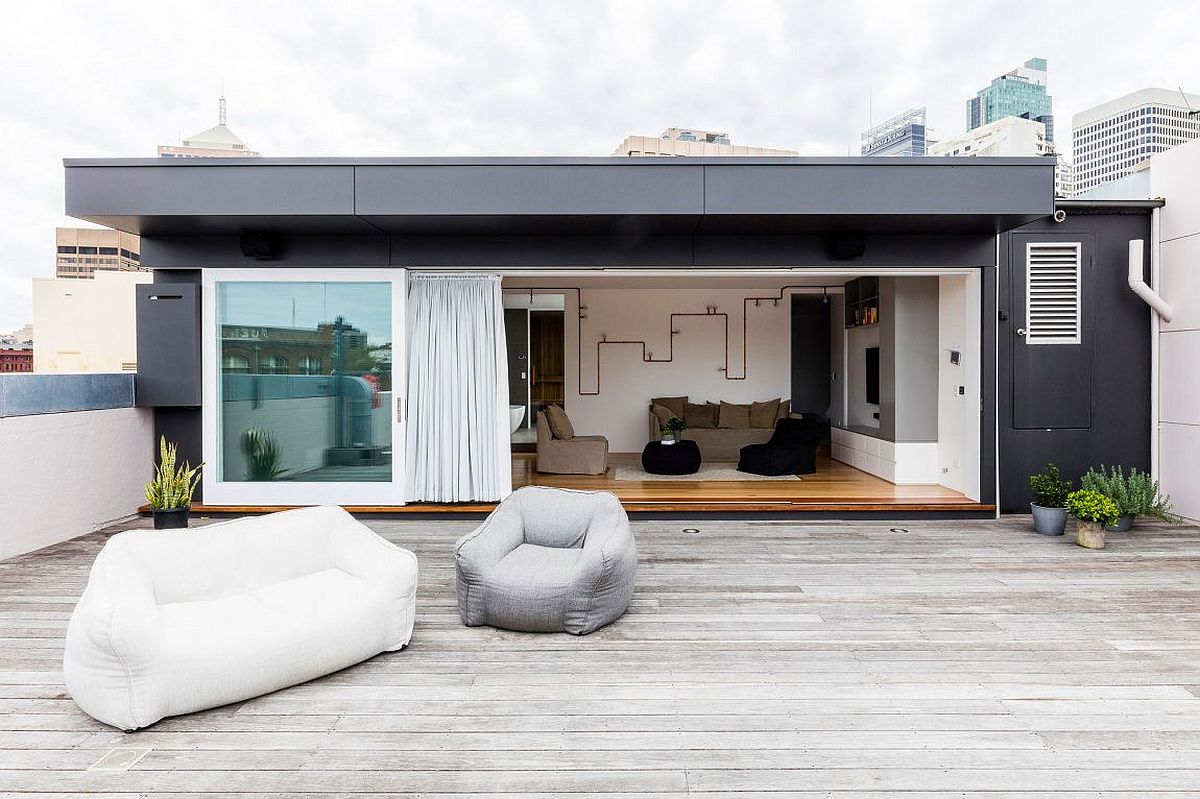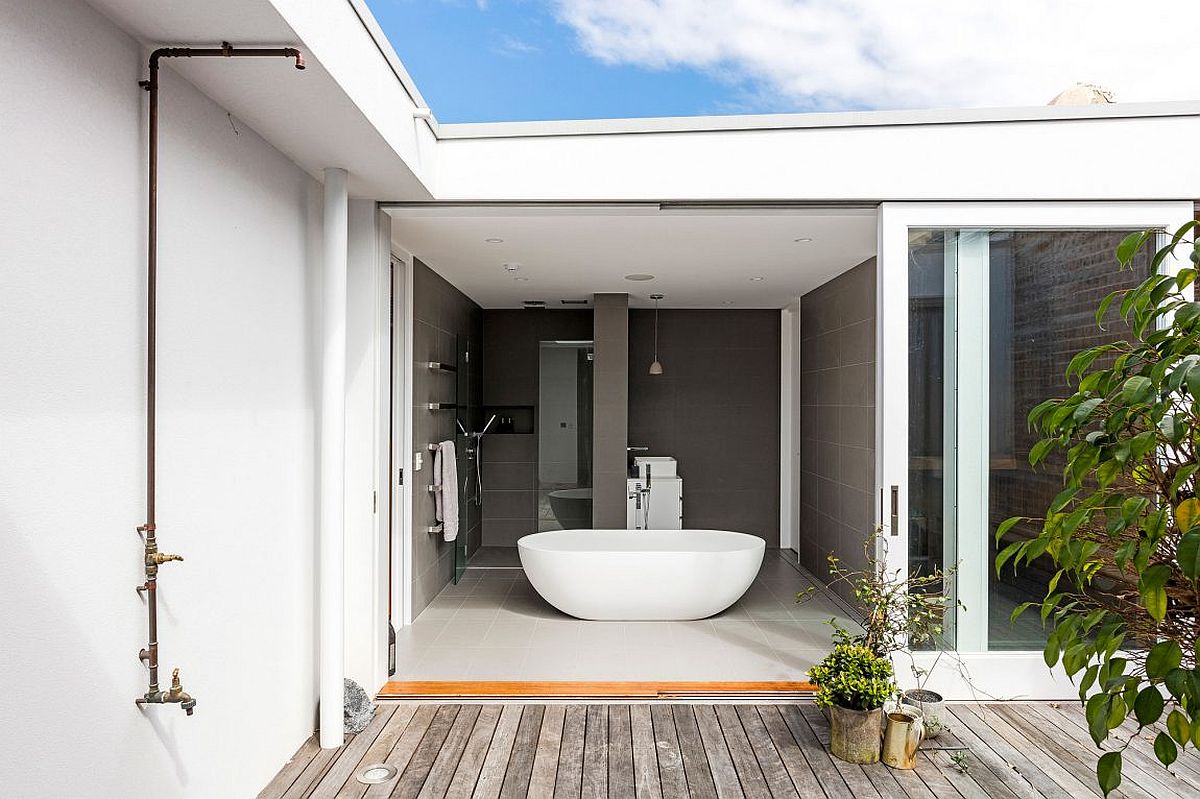 RELATED: Sensible Styling: Breezy Remodel of Apartment Set in 1920s Building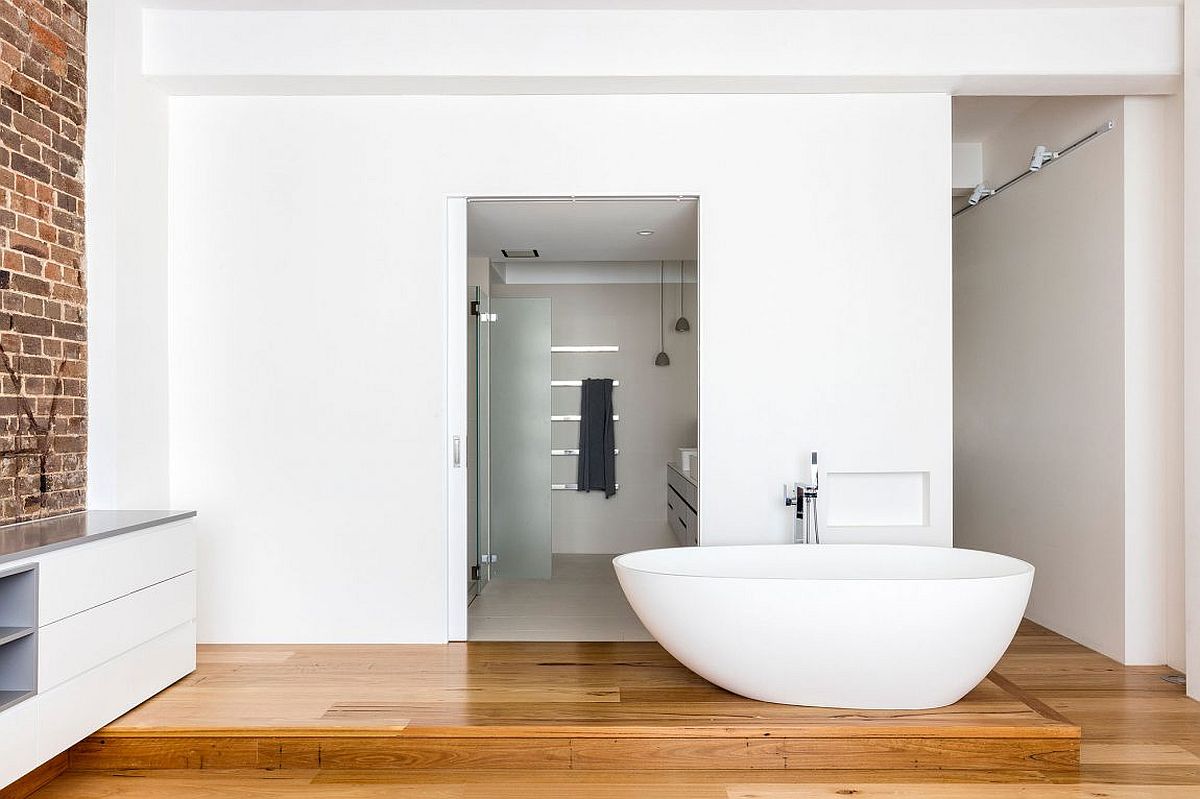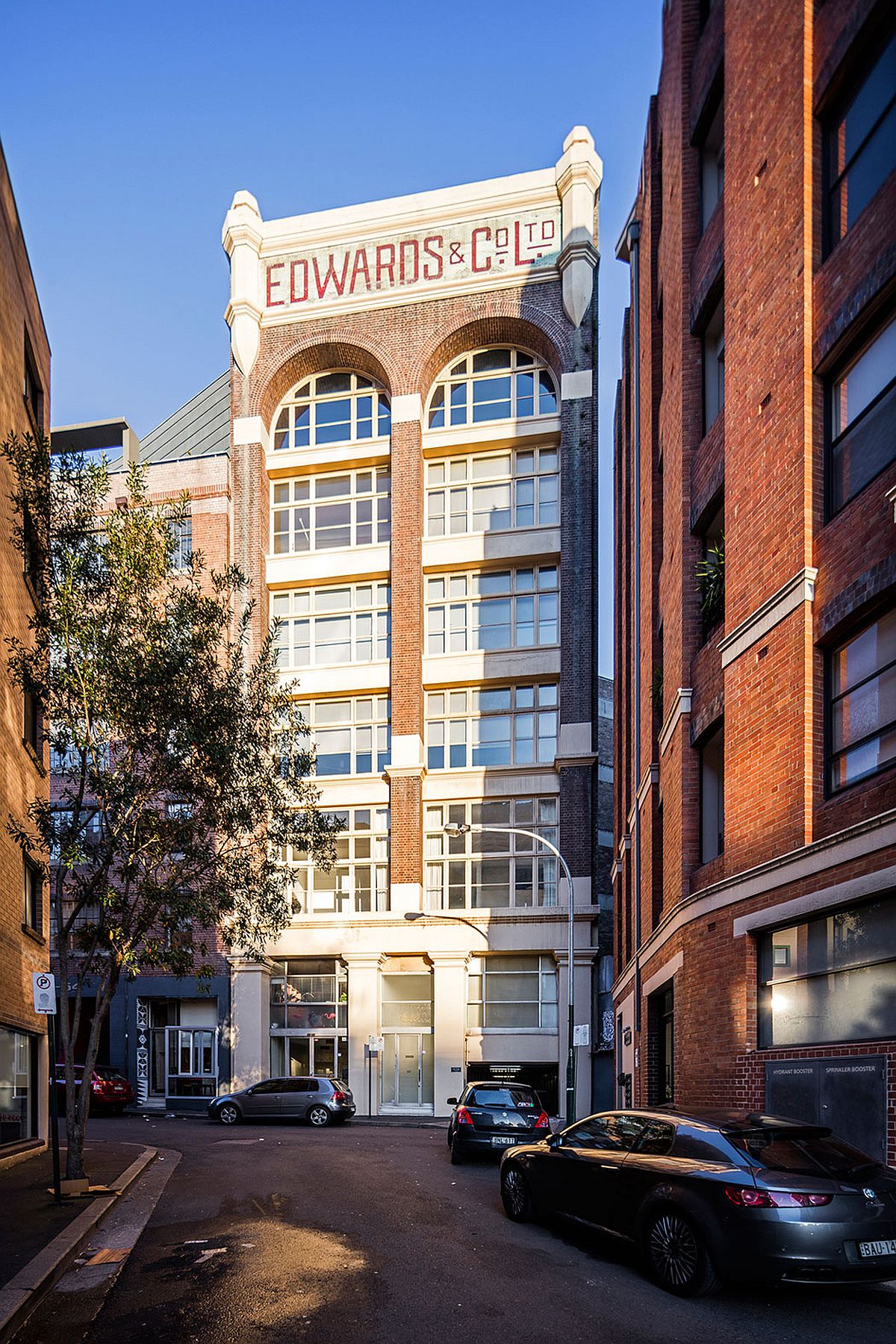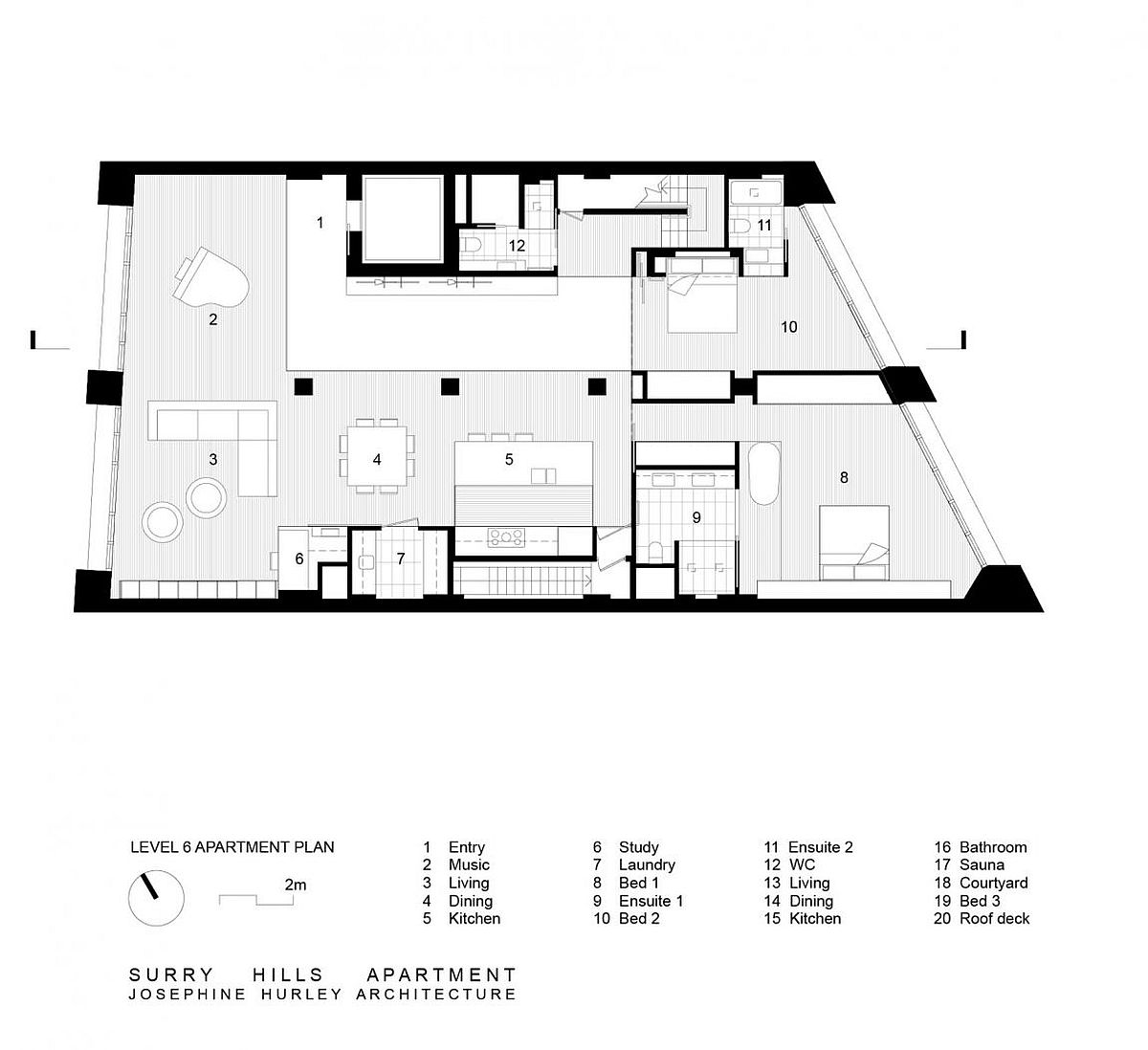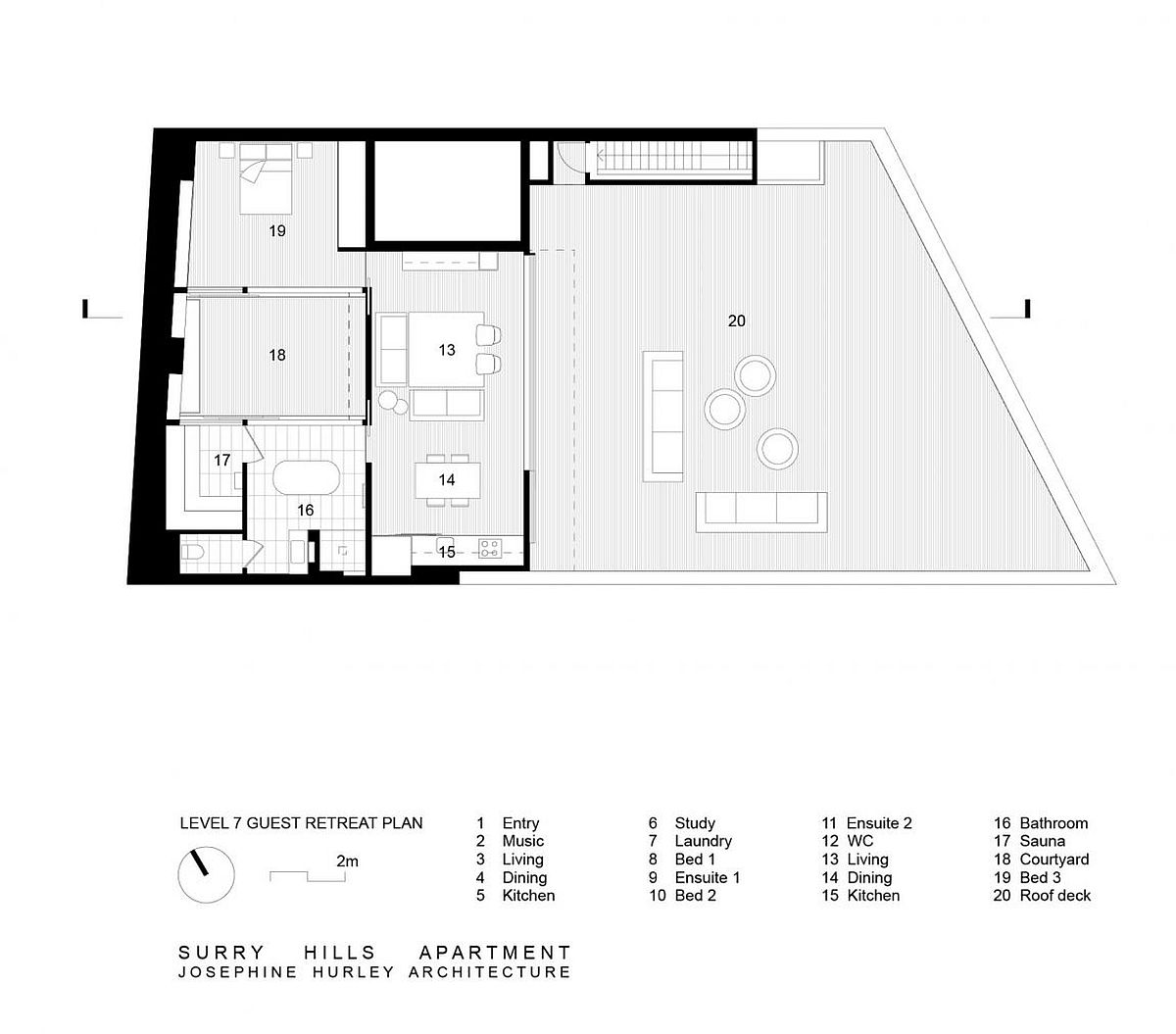 Liked the story? Share it with friends.