To say that the Edmonton Oilers making the playoffs after 11 years has something to do with the new office of Oilers Entertainment Group might be a bit of an overstretch, but the fabulous new headquarters of OEG definitely proved to be lucky! Designed by DIALOG, the new office is a blend of contemporary minimalism, colorful panaches, exquisite ergonomics and the spirit of the Edmonton Oilers at its refined best. Combining a neutral white backdrop (barely a surprise in an office built for a group that lives and breathes ice hockey) with pops of blue and orange, the new interior is all about creating a relaxing, fun and unique work environment.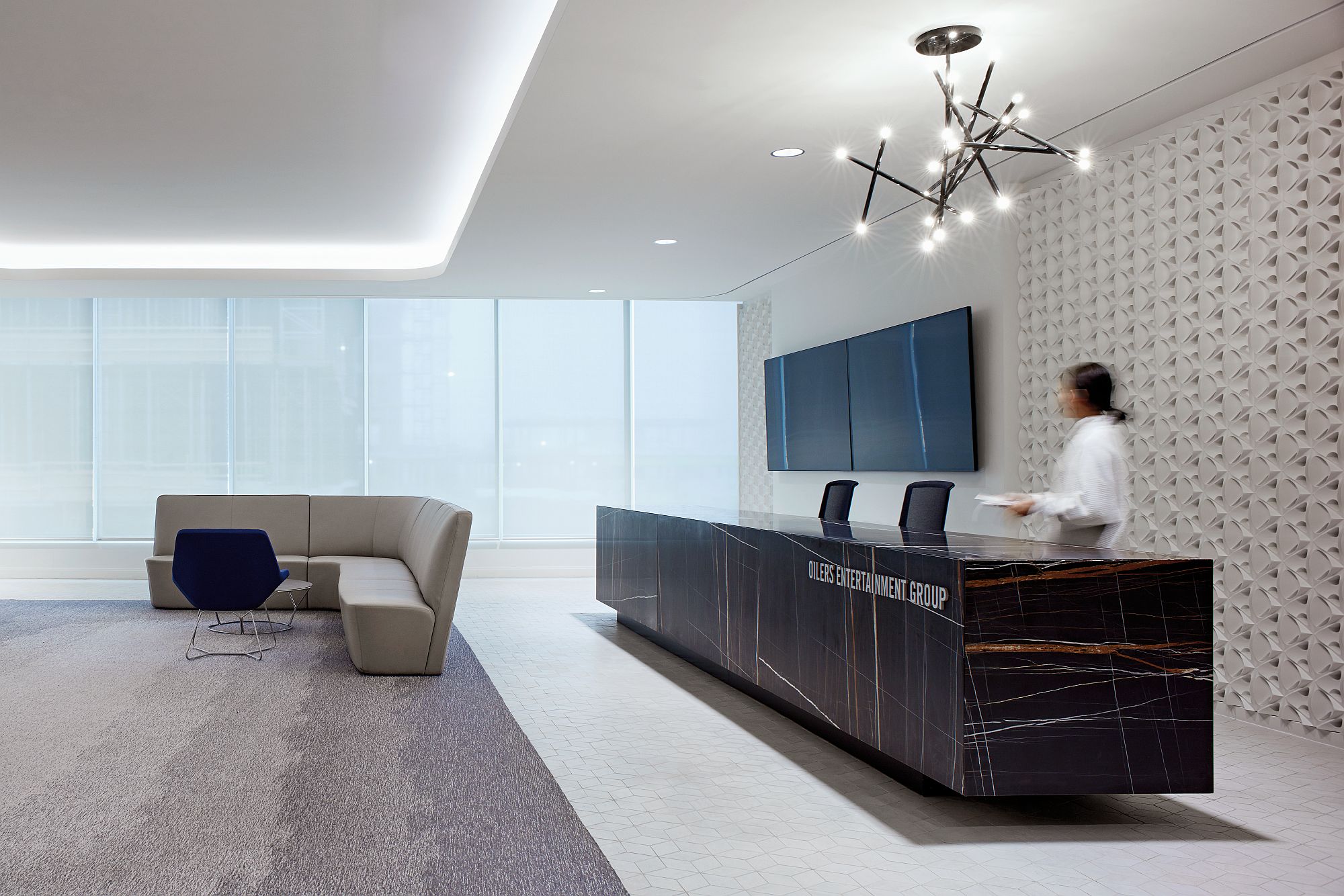 Undoubtedly it is the ice rink and the sport of ice hockey that provide all the inspiration for details here as the bright blue seating that represents the color of the Oilers, wall art with the 'oil drop' logo, a board room table that brings the ice rink indoors and the cafeteria and kitchen that embrace the ice hockey-inspired look heighten the overall theme. Every little detail has been carefully chalked out with a flood of natural light, gorgeous recessed lighting, unique carpets and ceiling design inspired by ice crystals completing a fun, ingenious and modern office space that is befitting of the image portrayed by OEG.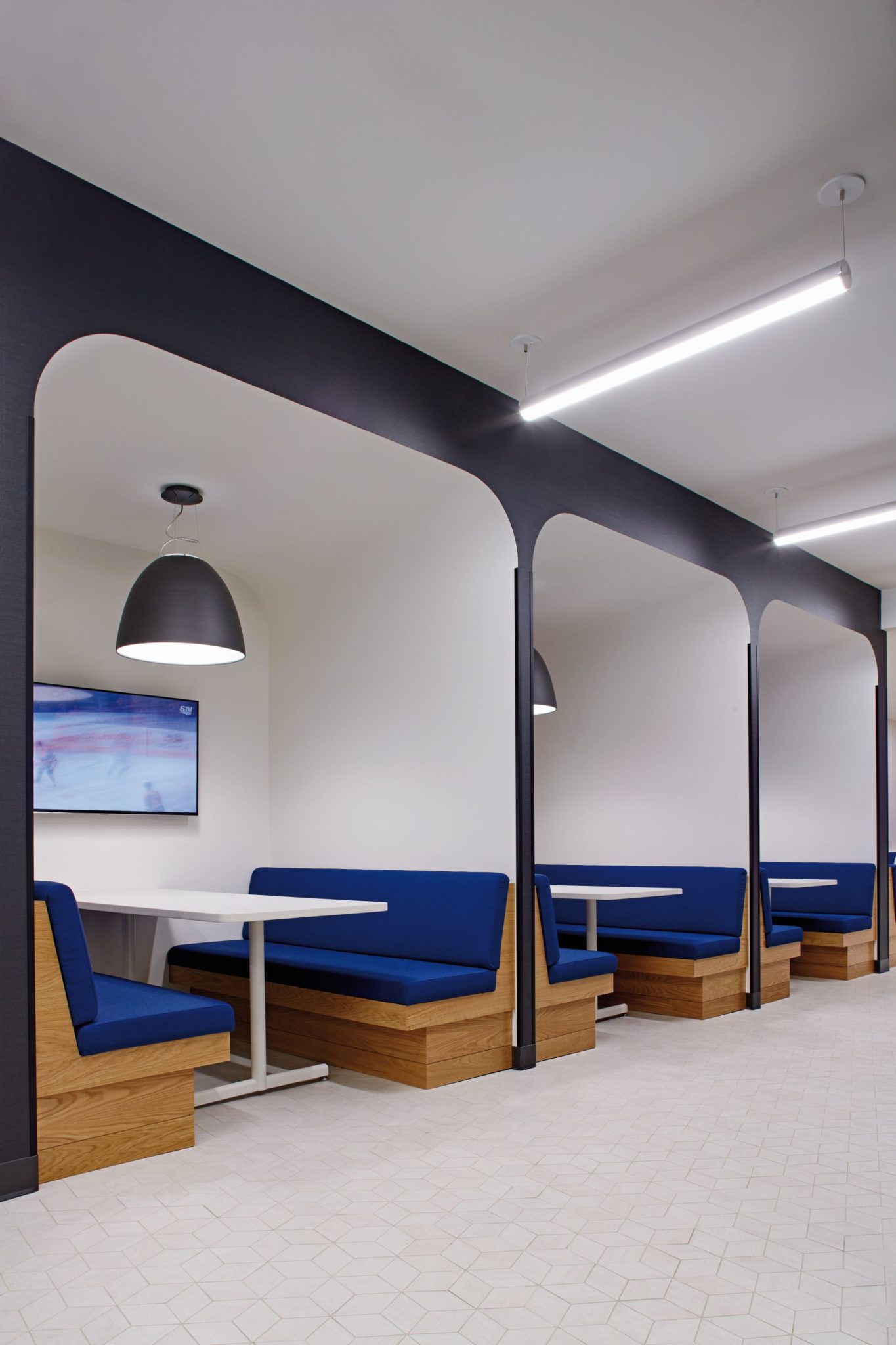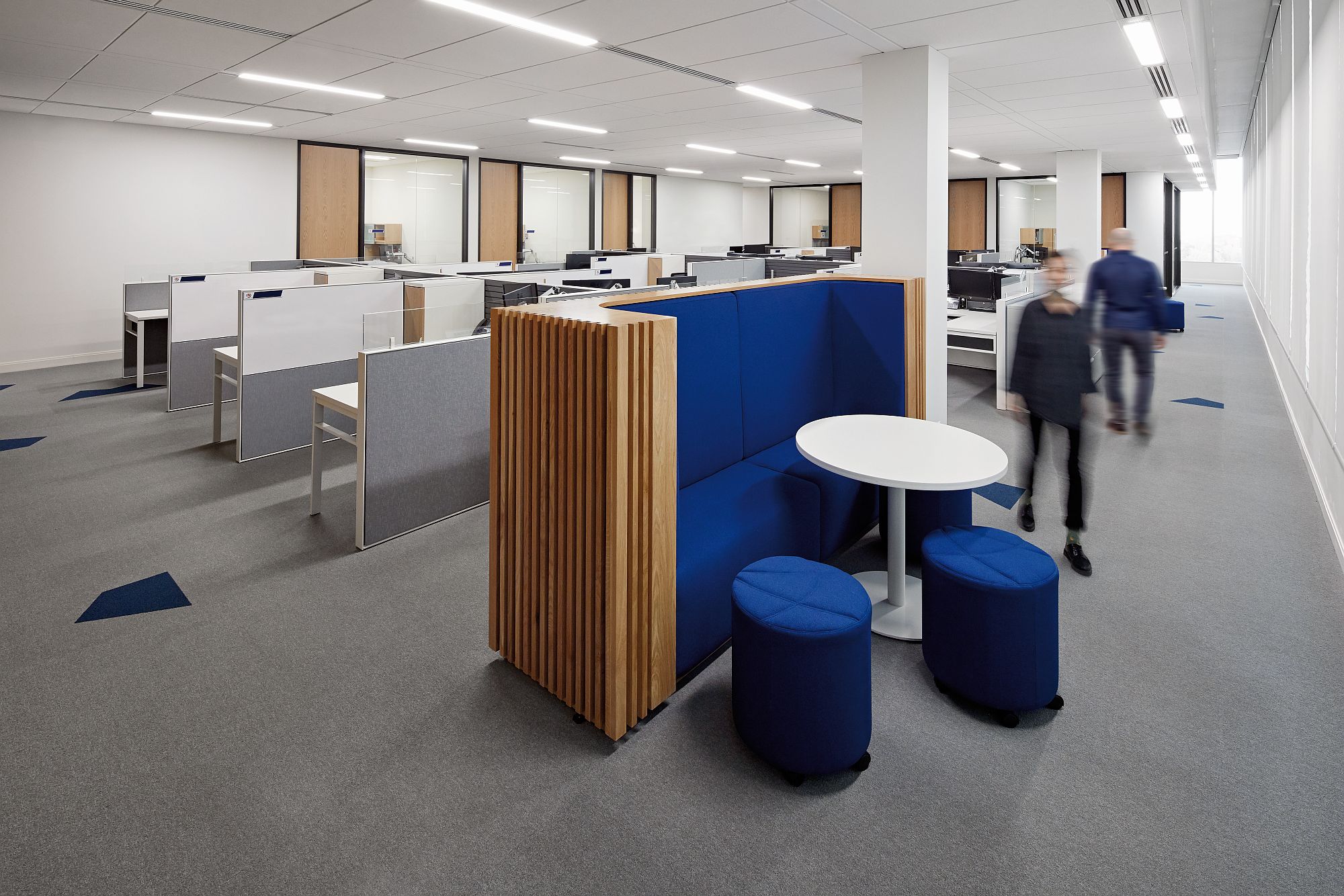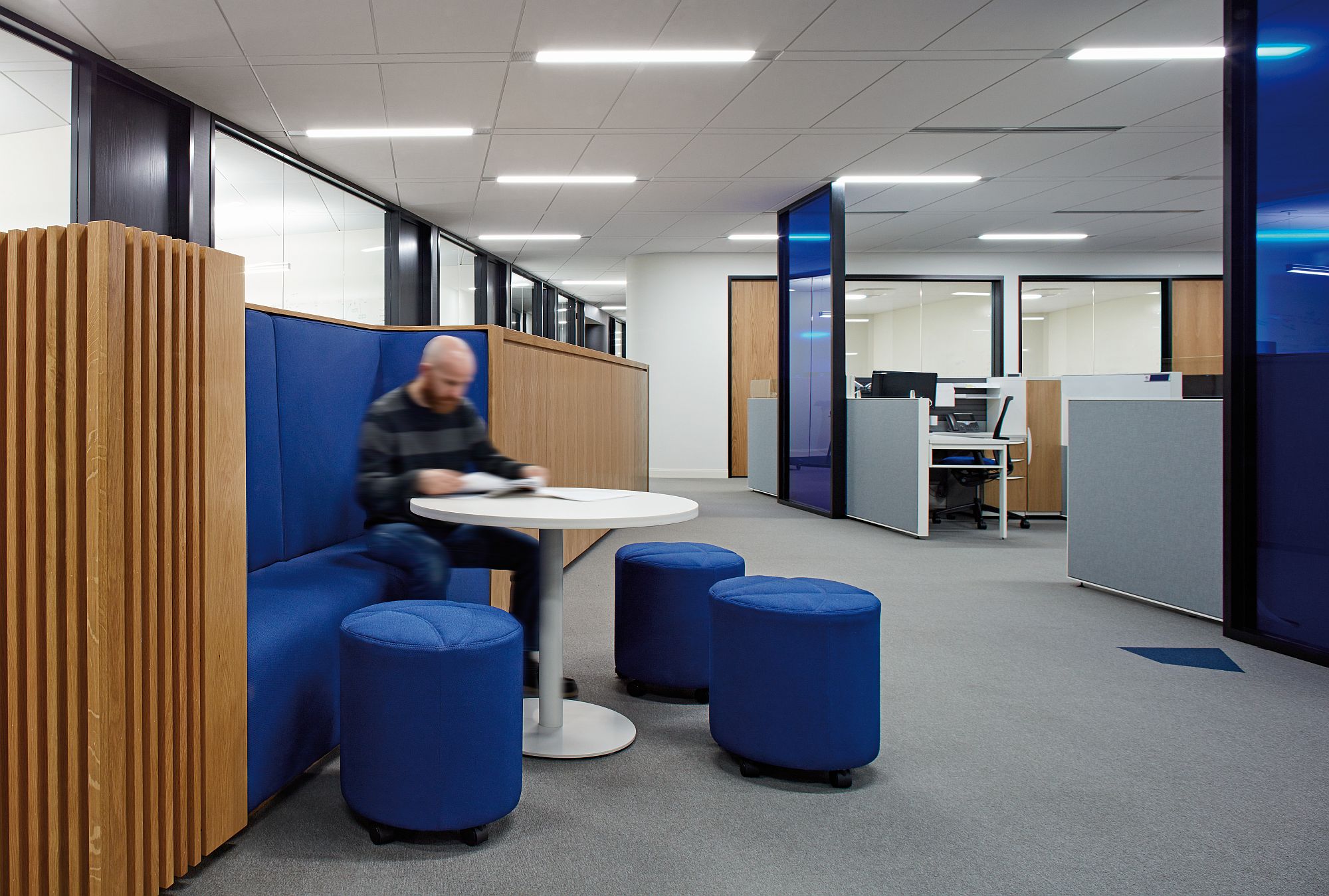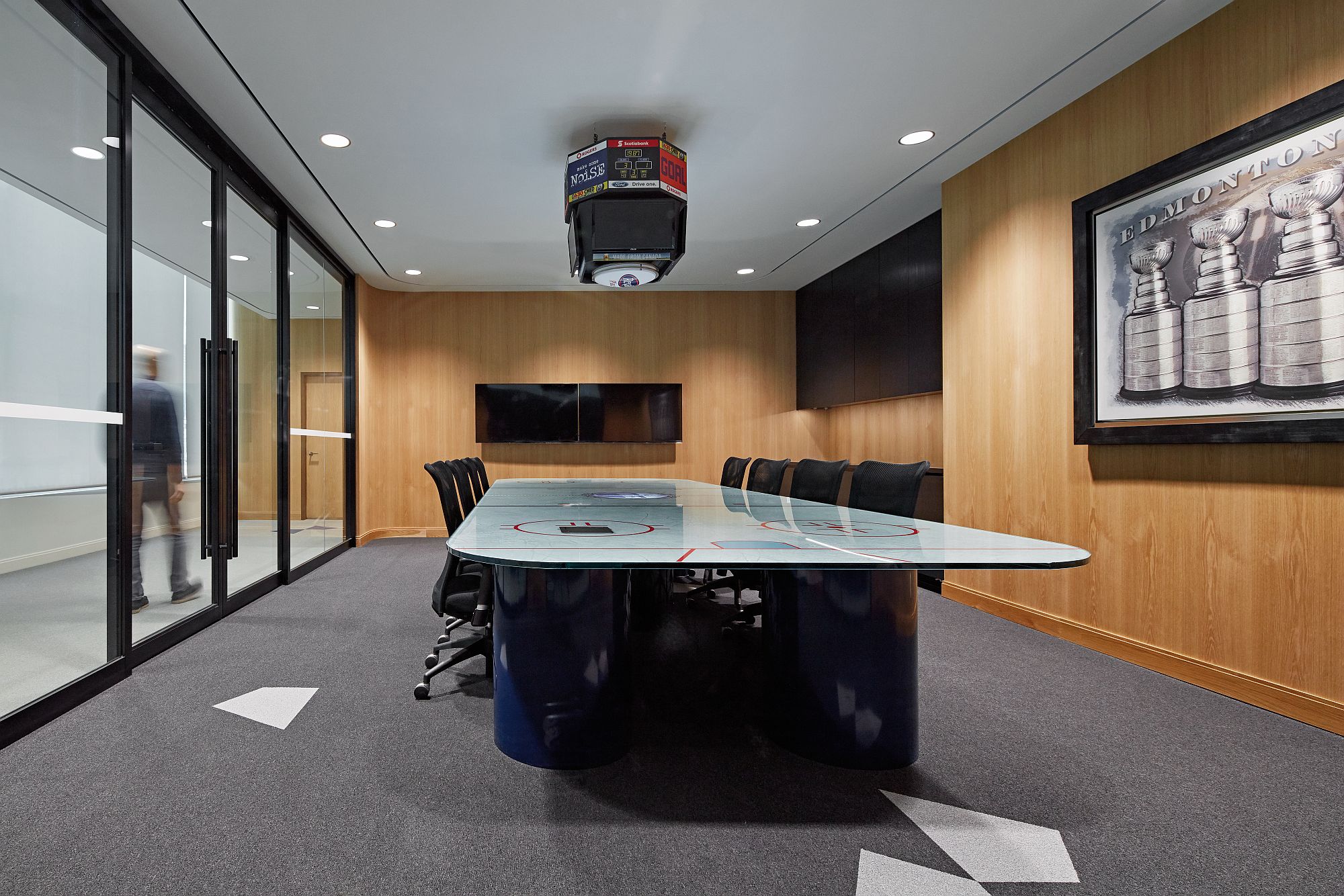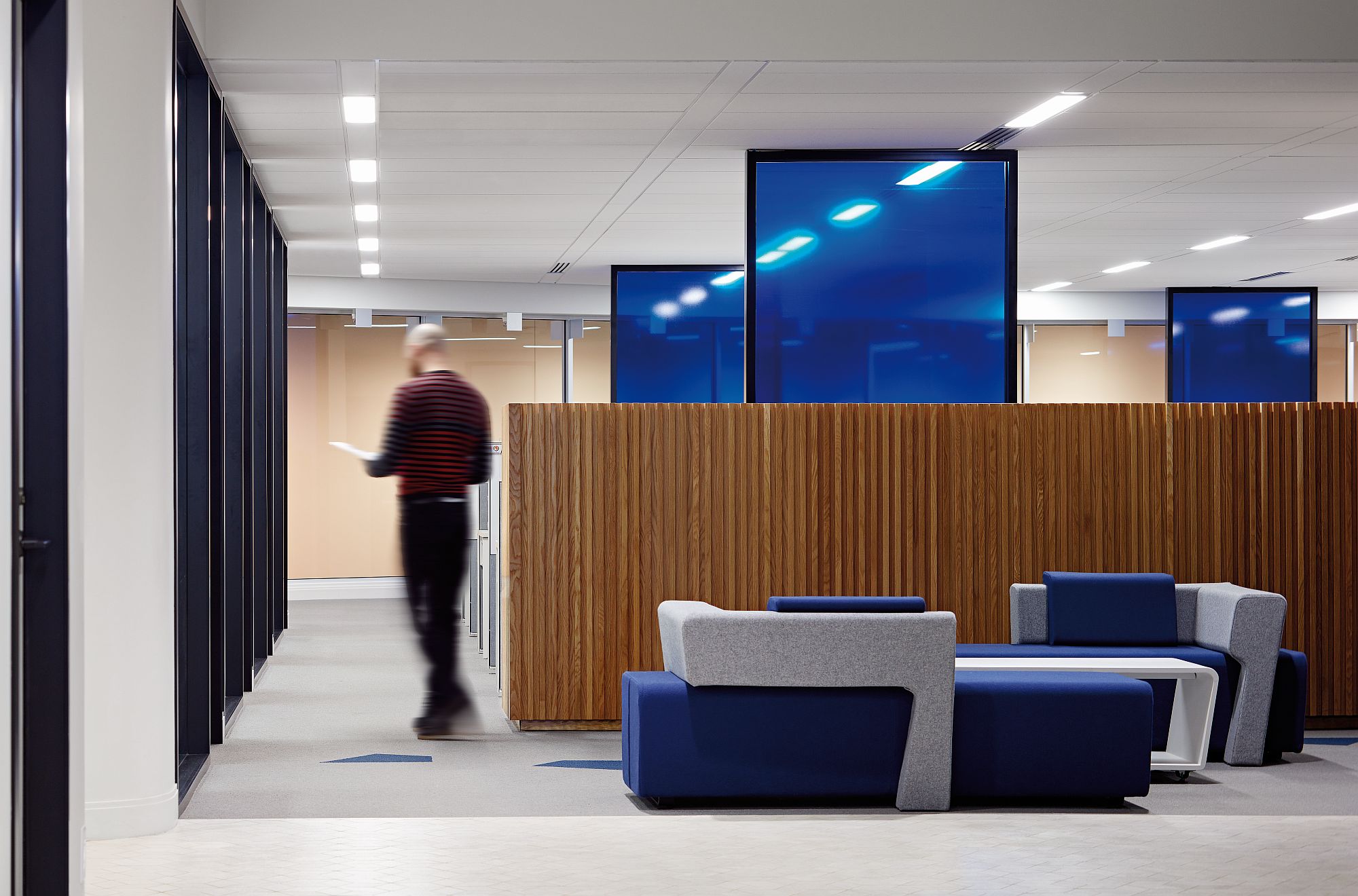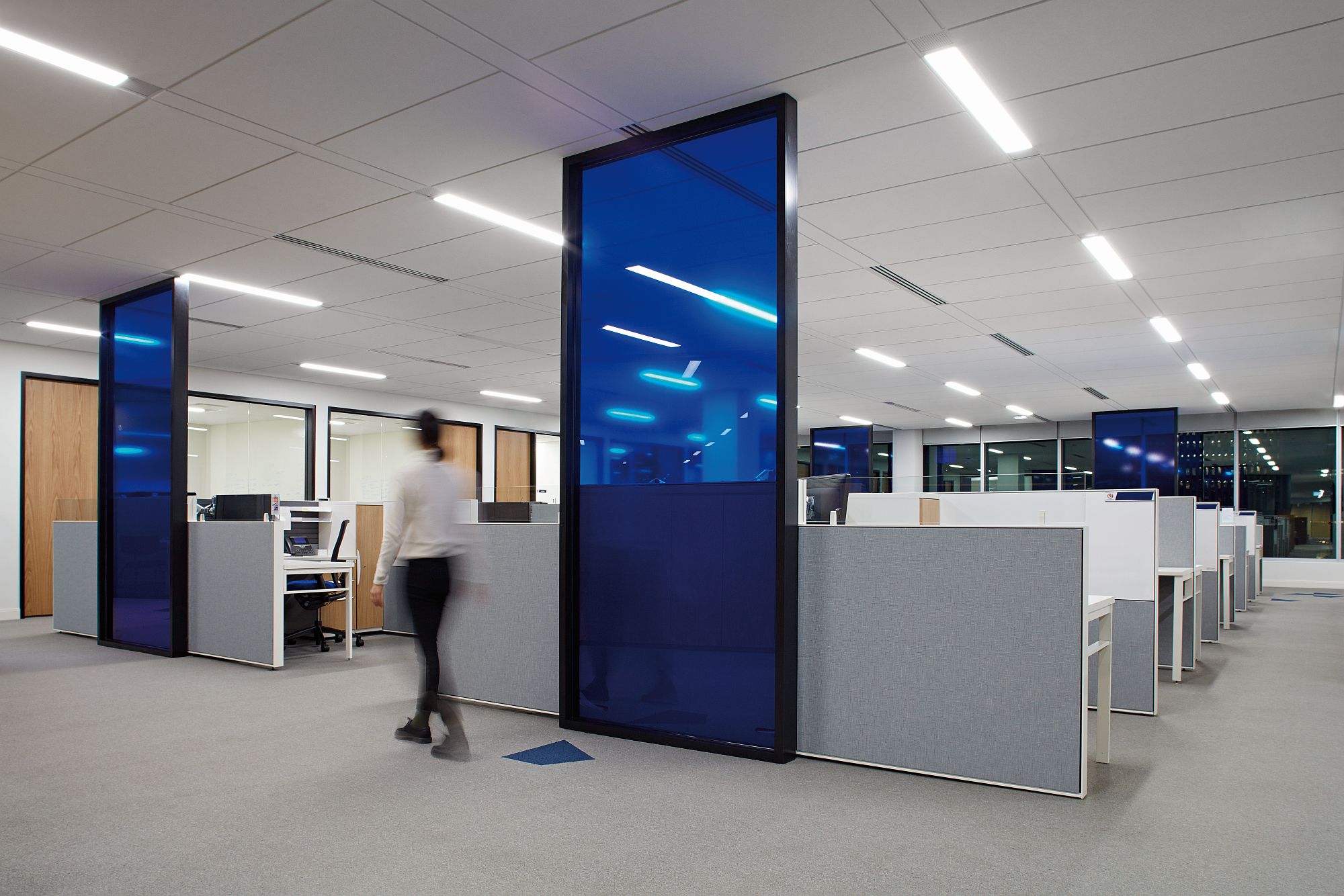 Taking executives out of the corner office and placing staff in the center of the action, the interior design team moved 80% of employees to open workstations. Teams and managers collaborate in different departmental zones and all open workstations float at the perimeter of the space, enjoying an abundance of natural light.