If you are an architecture buff, then you would have already heard of or at least seen an image of the curvy Edifício Copan nestled in Downtown Sao Paulo. One of the tallest buildings in the country and undoubtedly an iconic landmark in its own right, it is on the 11th floor of this behemoth that the Copan Apartment sits. SuperLimão Studio was tasked with the job of revamping the apartment's interior without altering the original appeal and aura of the space drastically. Unnecessary structural walls were done away with giving the new interior a more open and cheerful look.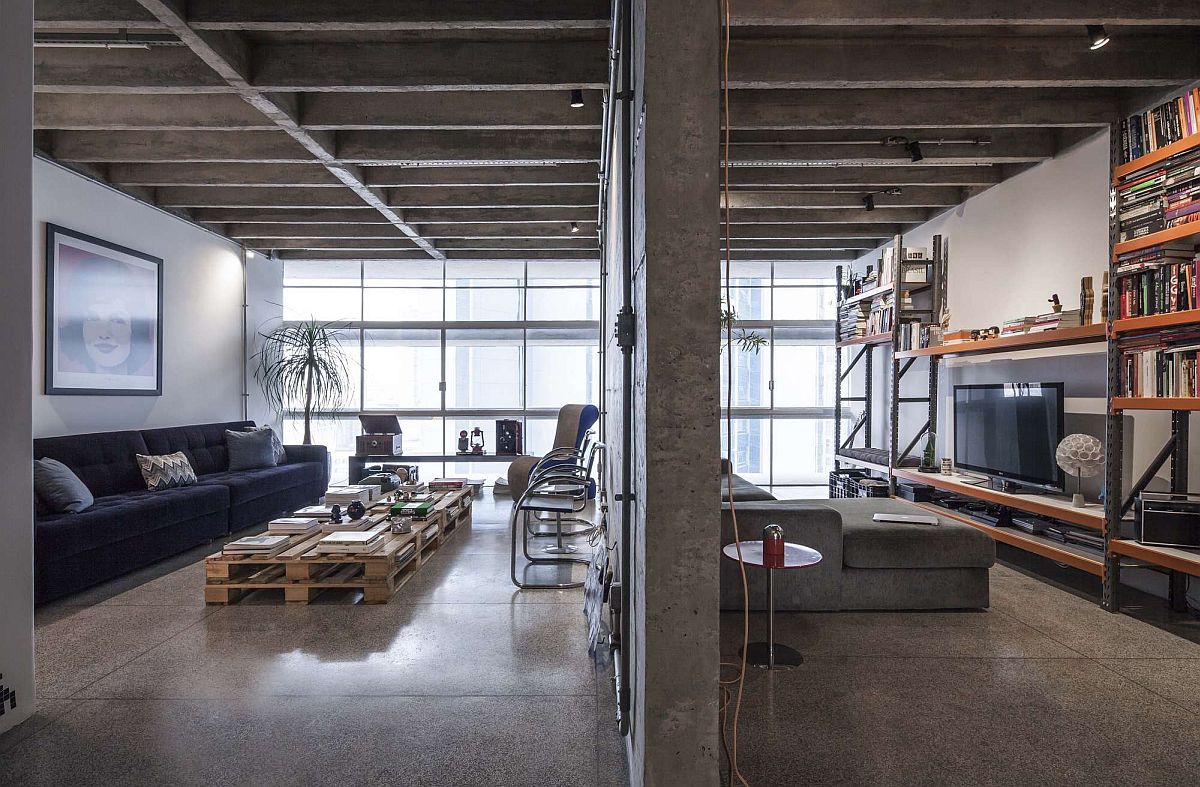 Original concrete walls of the apartment were carefully restored with exposed steel pipes and rough finishes giving the apartment a modern industrial style. Bright pops of orange brought in using metallic cabinets, colorful wall art, accessories and multi-colored kitchen shelves bring brightness to a home where the backdrop is intentionally kept as neutral as possible. Concrete breeze blocks along with carefully placed glass windows usher in even more natural light into the kitchen, TV room and the bedroom with the new social zone becoming the heart of the house. [Photography: Maíra Acayaba]
RELATED: Small Modern Industrial Apartment Draped in Metal, Wood and Brick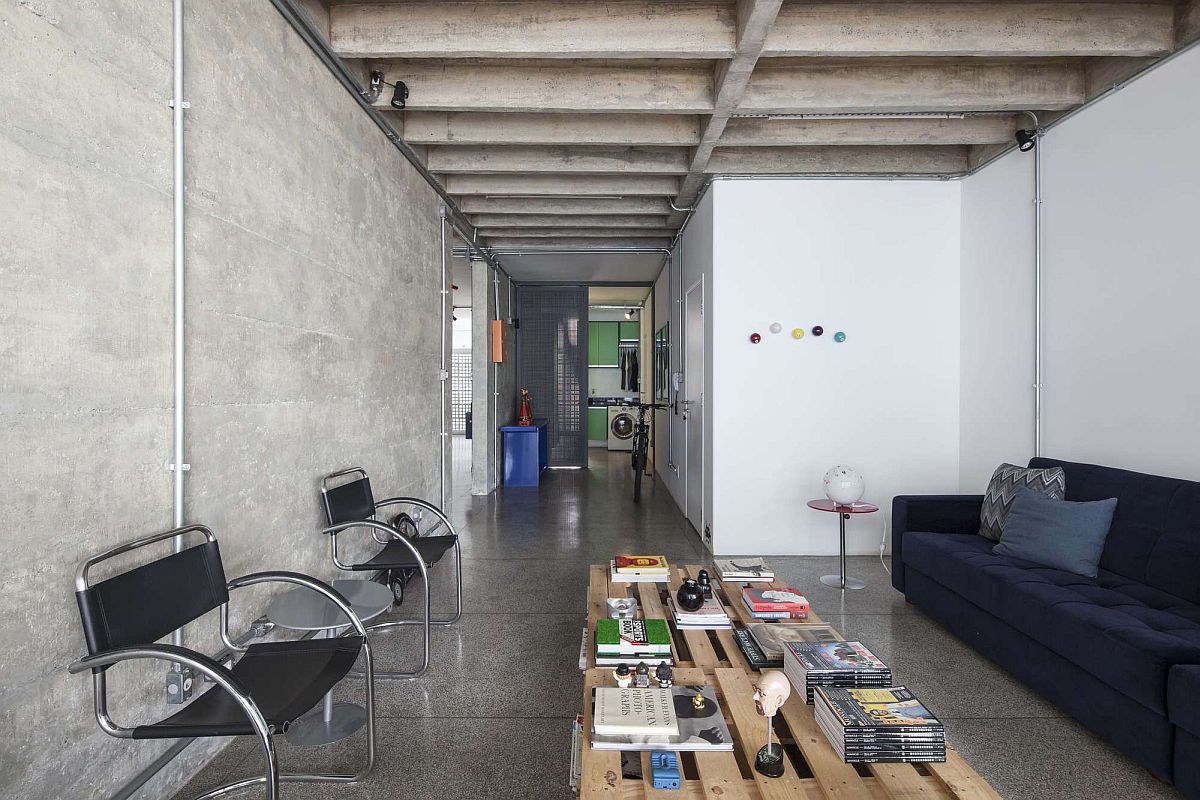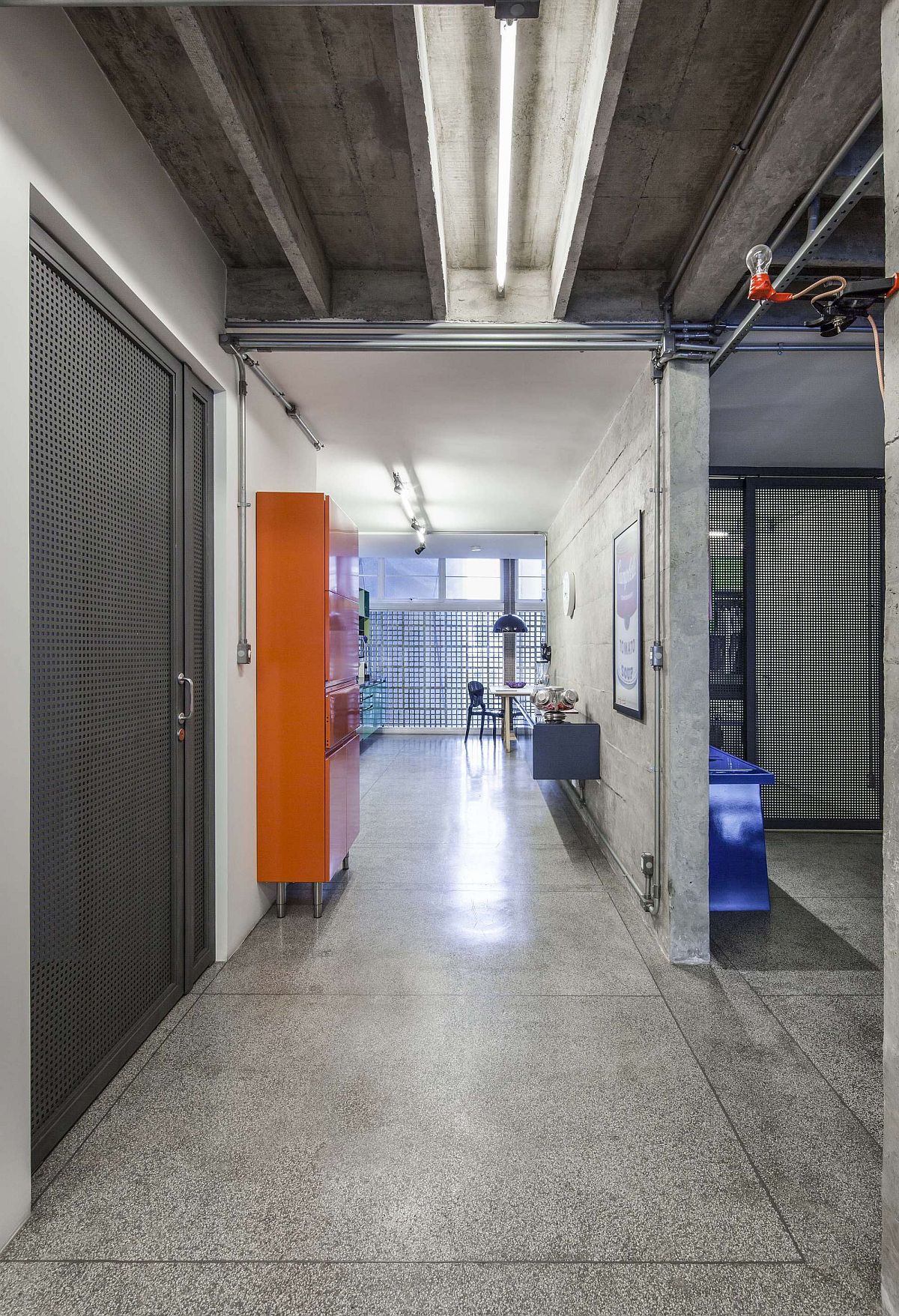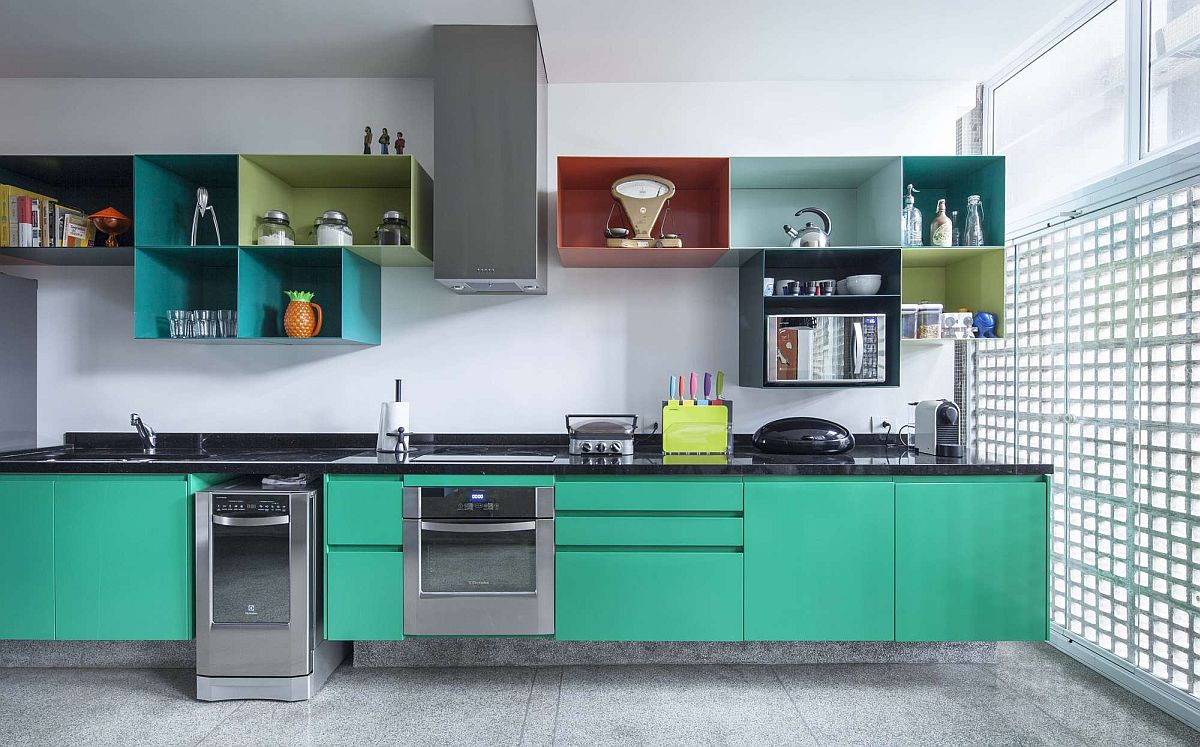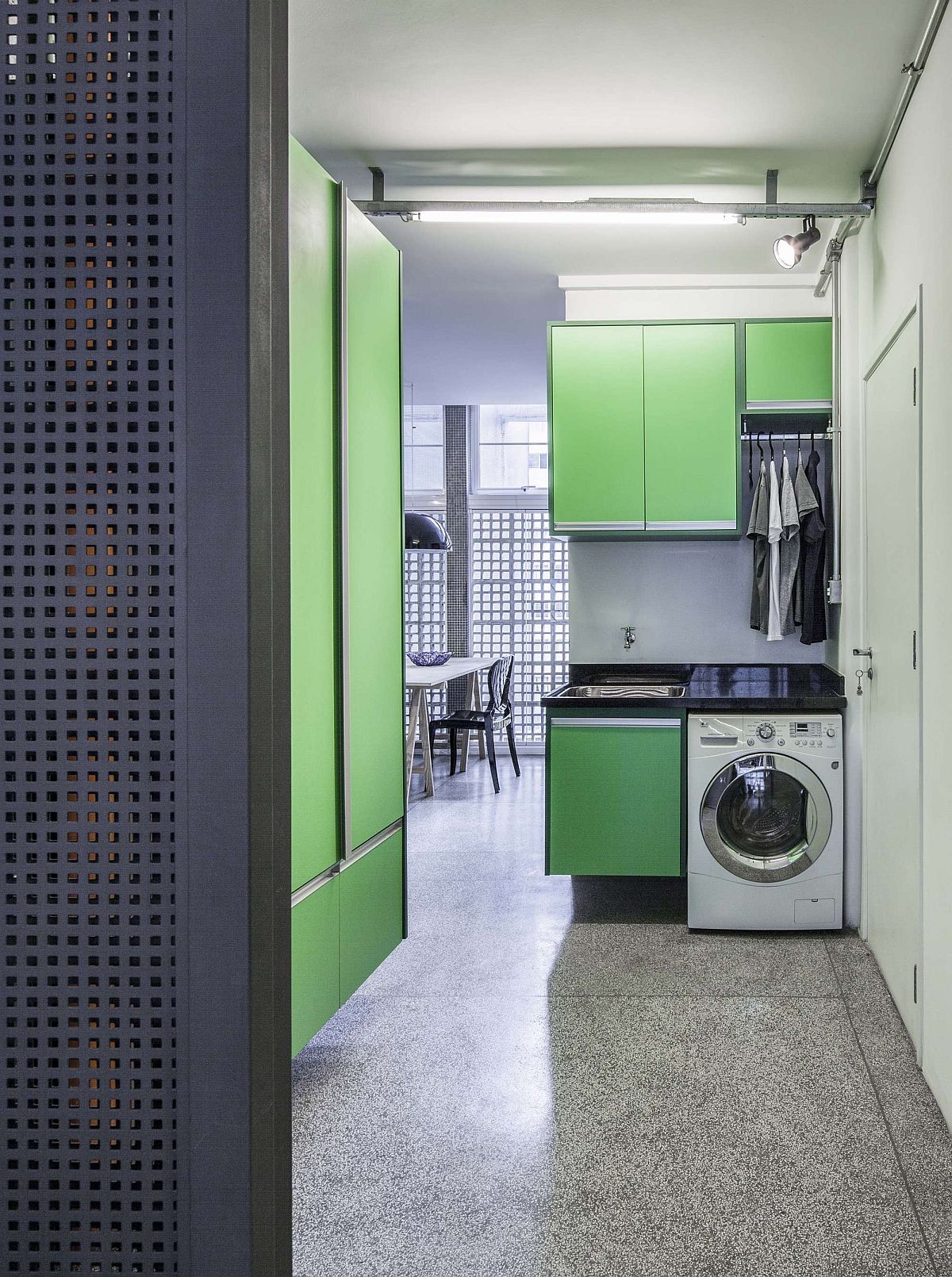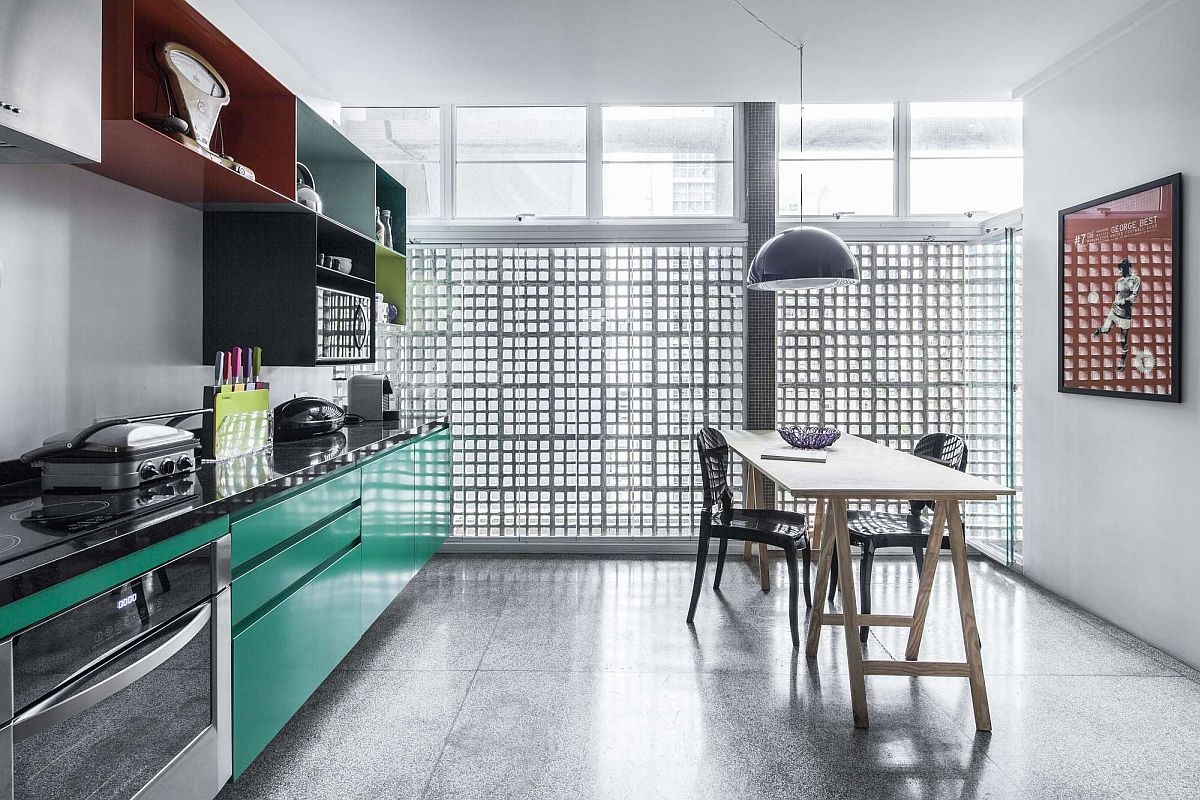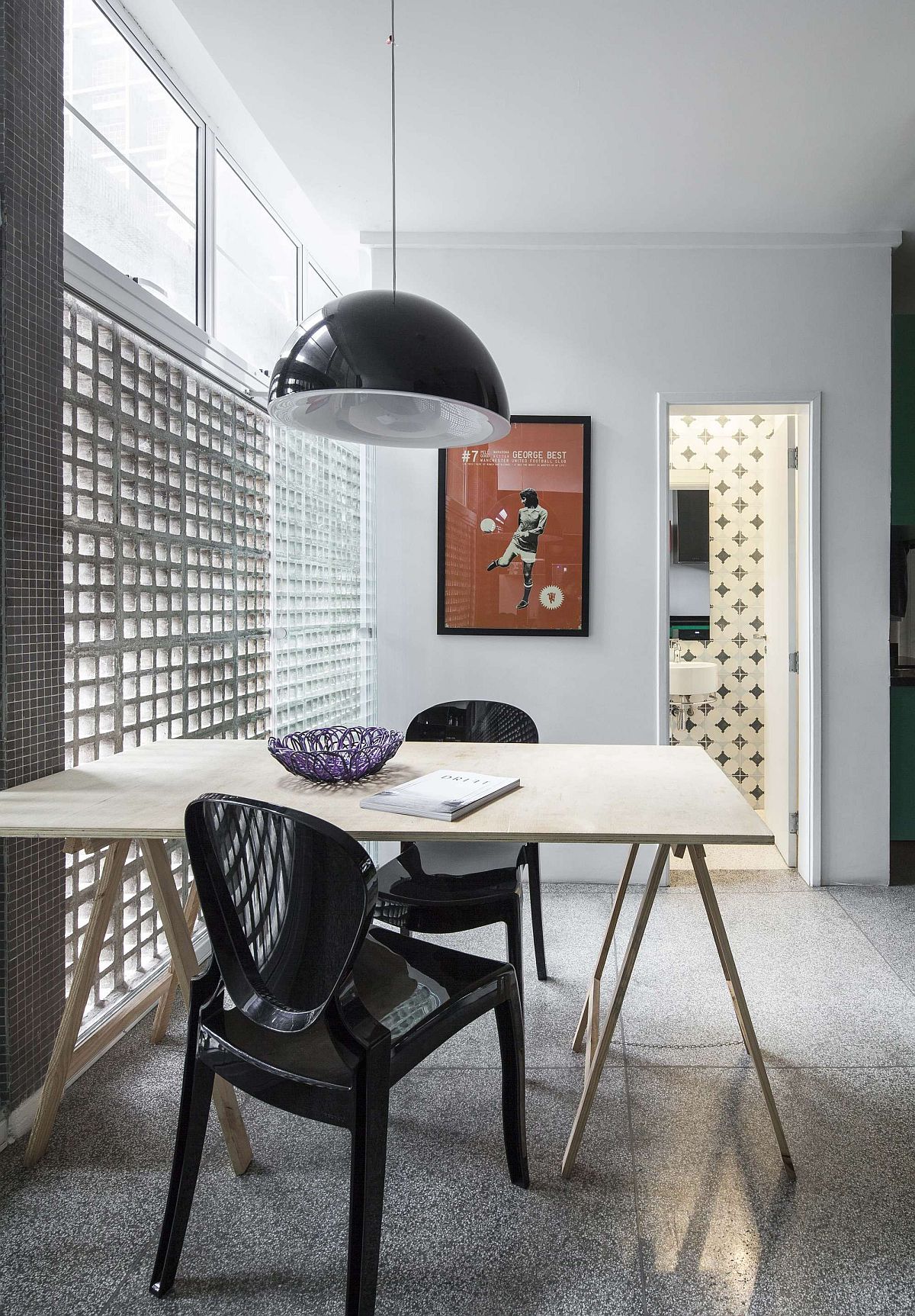 The back laundry occupies the area left by the maid's room and is integrated into the kitchen – what separates the spaces is a perforated plate gate that gives more privacy to the areas. And the back bathroom in the new project has become a toilet for the apartment.
RELATED: From Parking Lot to Pleasing Interiors: Industrial Modern Apartment in Paris