If you love the extravagant, the exclusive and the extraordinary when it comes to home design, you will instantly fall in love with The Edge. Designed by acclaimed architect Charles Wright, the breathtaking contemporary mansion recently bagged the Building of the Year in the 2015 Far North Queensland Regional Architecture Awards. But one look at the spectacular residence and you will realize that whatever superlatives you use do not really do justice to its sheer ingenuity and grandeur. Nestled amidst the lovely canopy Flagstaff Hill, the cantilevered home seems like a luxury retreat that jumped out of a sci-fi movie.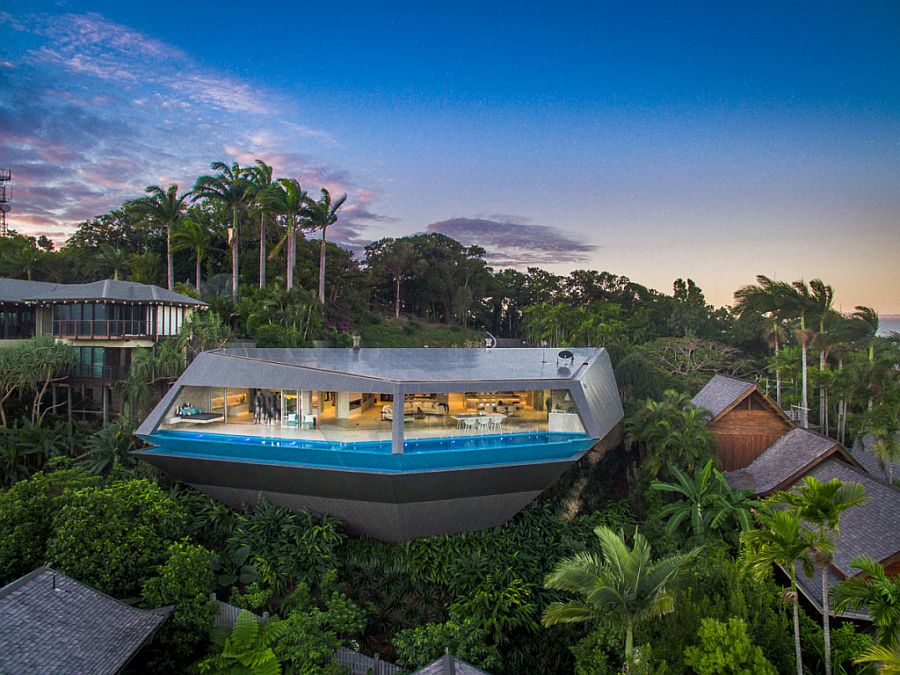 Located in Port Douglas, Queensland and overlooking the ocean, it is the view on offer along with building guidelines and environmental concerns that defined its overall silhouette. Its Jetsons-like design gives the gorgeous living room a 180-degree view of the ocean and distant mountains, and turns it into an amazing party zone for the entire family. The living area also contains the kitchen and dining room, with two bedrooms, four bathrooms and a balcony with infinity pool completing the lavish getaway. But this is a residence that is more about its architectural brilliance than just extravagant space!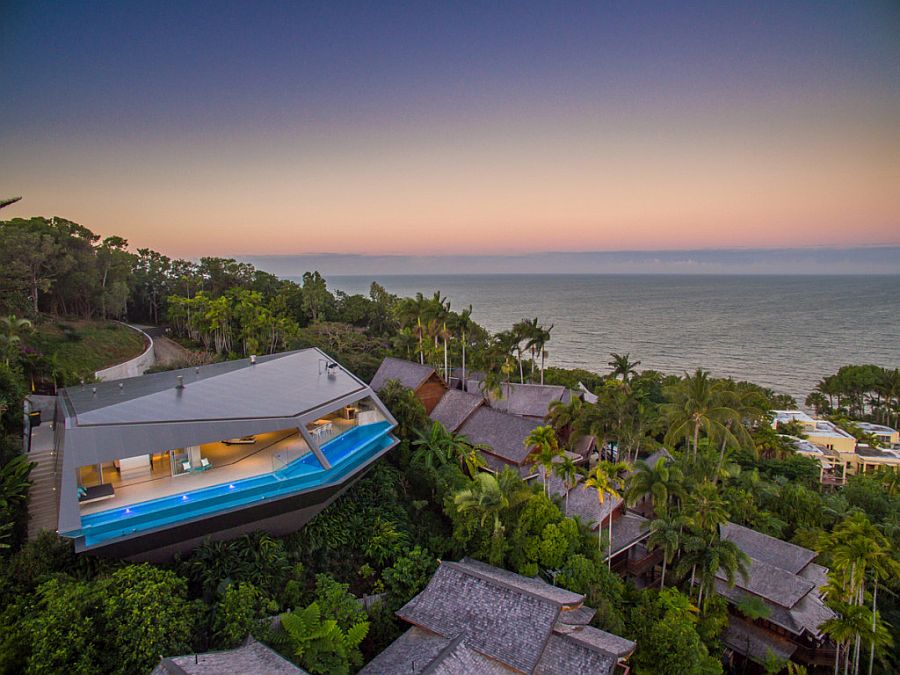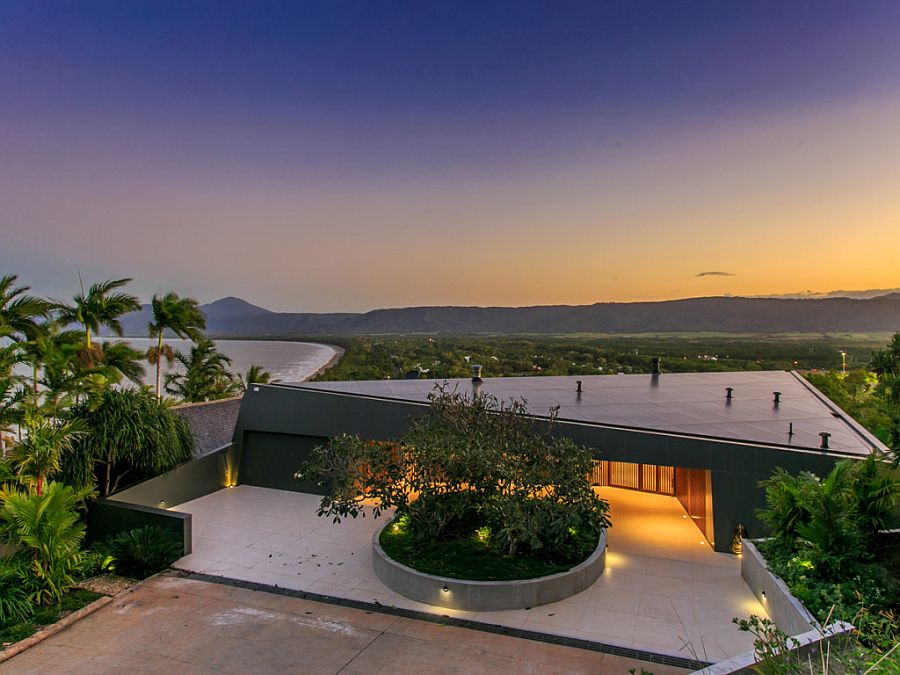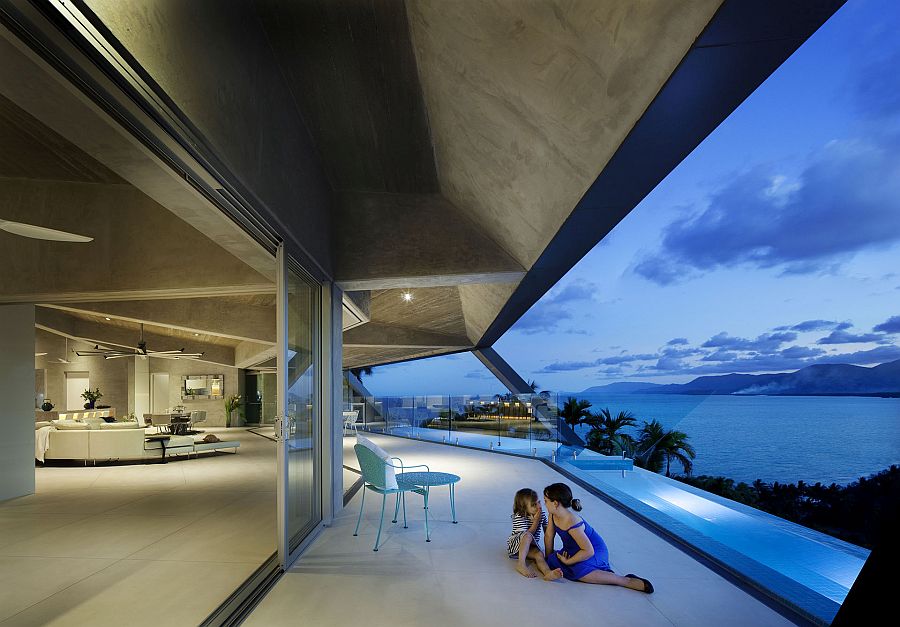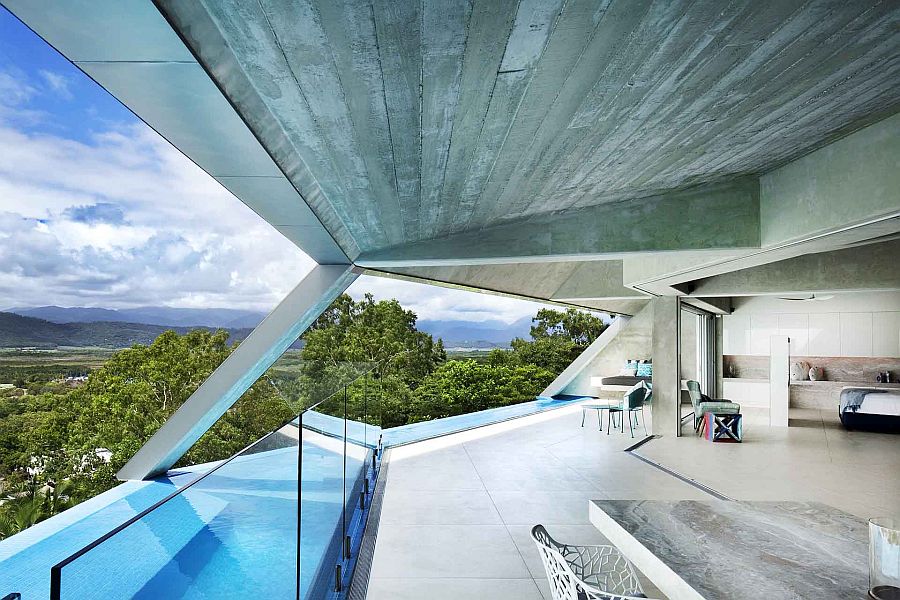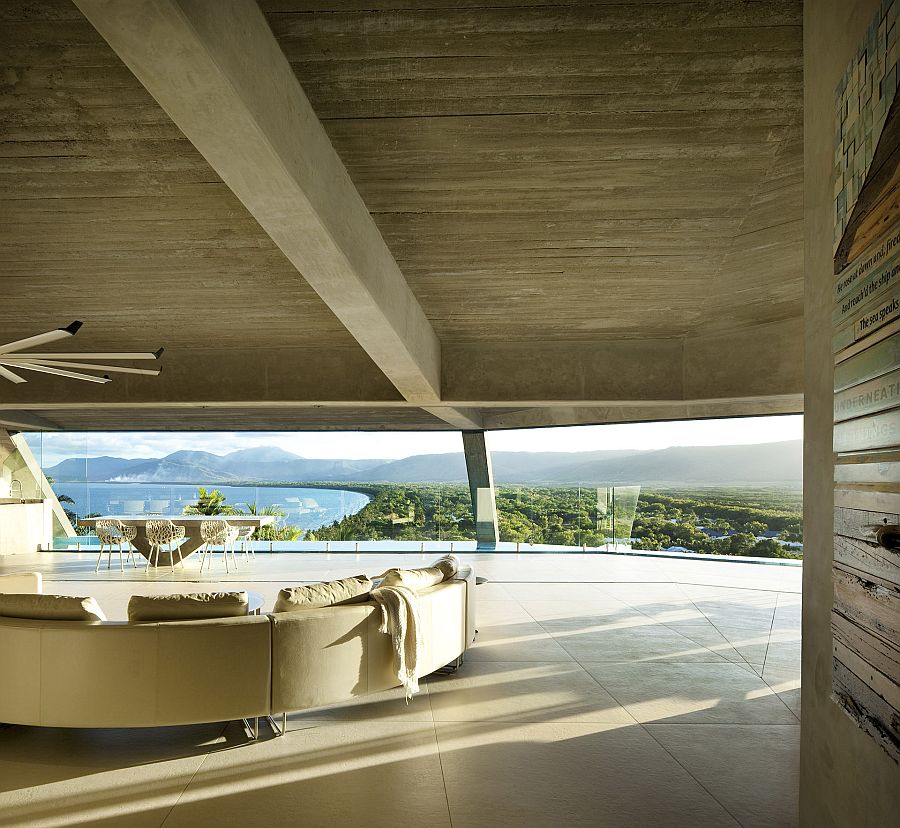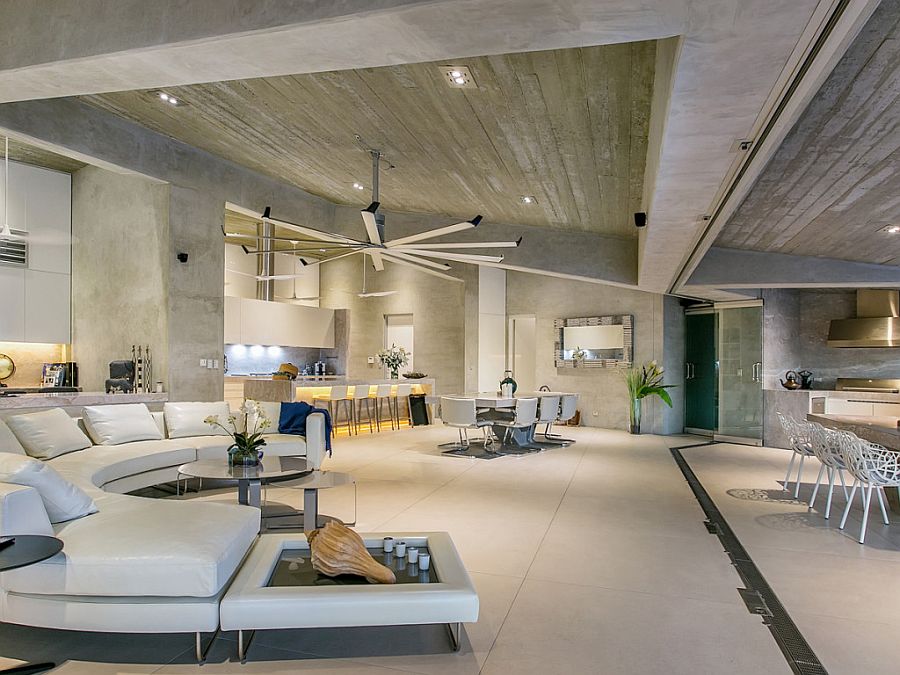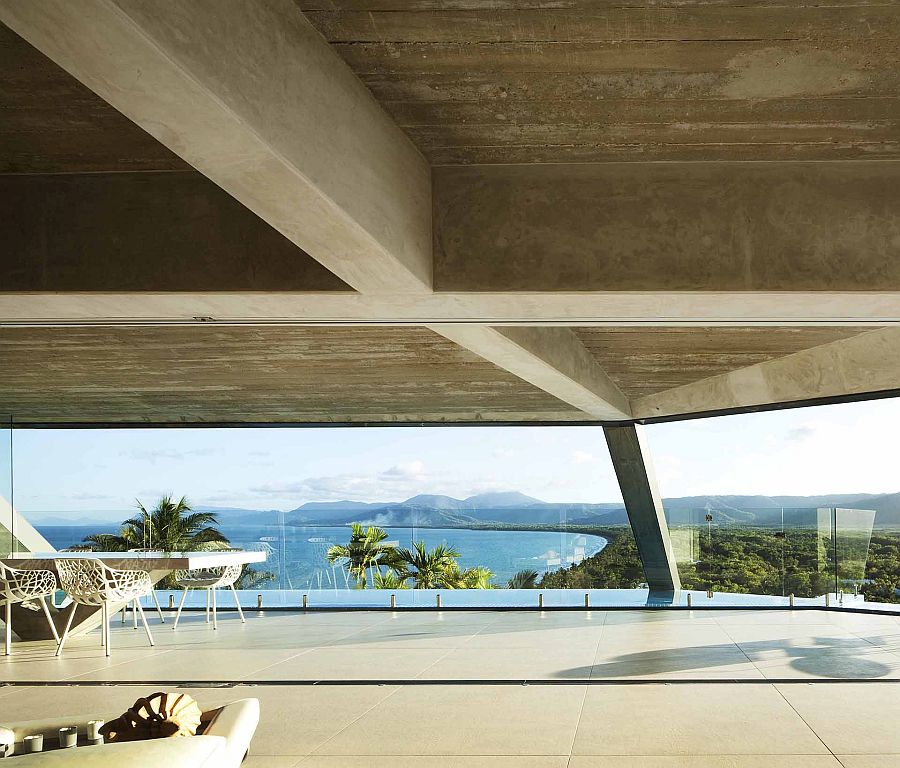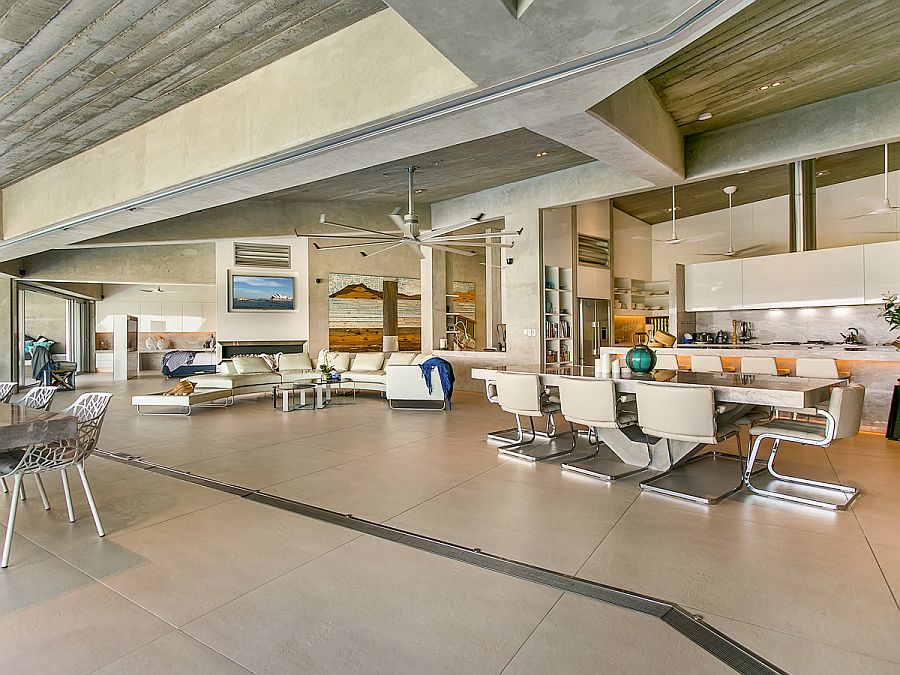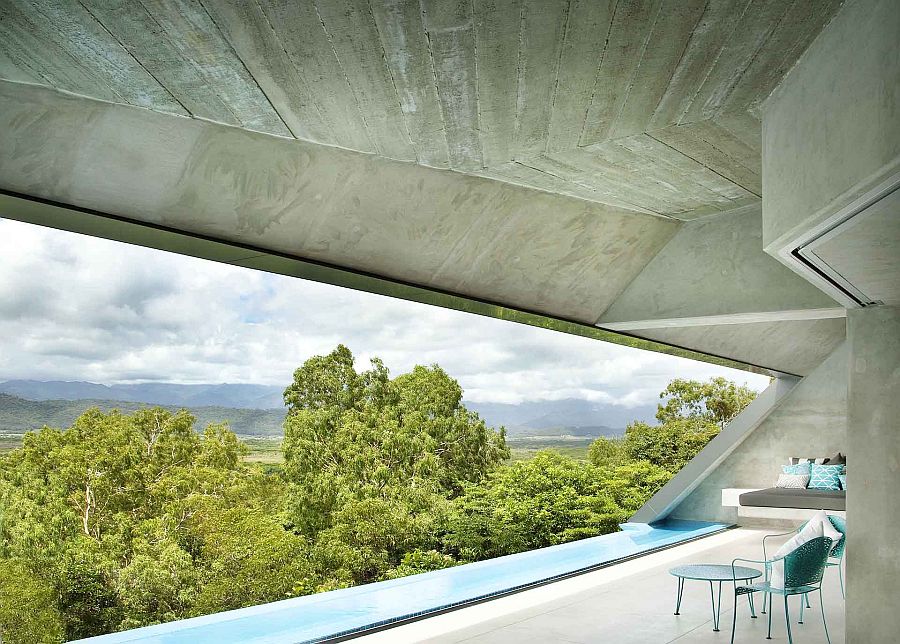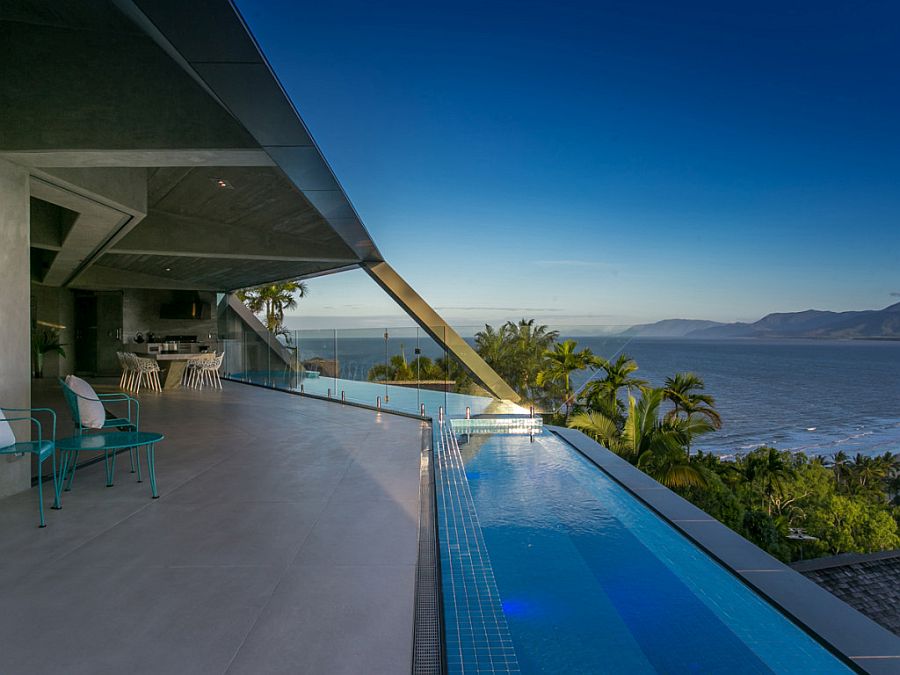 It is not just all pomp and splendor at The Edge, though, as a roof that is harvested to in-ground water tanks integrated with all hydraulic systems, energy-efficient LED lighting, a concrete shell that keeps the home cool and shelters it from tropical storms, and a minimal footprint make it an eco-friendly marvel as well. The cascading waterfall in the room also adds to the temperature control feature, with the evaporating water keeping the heat away on blistering summer afternoons.
Every little detail at The Edge has been carefully crafted to ensure that it serves a modern family for generations to come without ever seeming out of style or place. And if you have the cash to splurge, it very well could be yours for AU$ 6,500,000!