A holiday home is one that helps you move away from your usual busy life and allows you to get in touch with nature once again. The best holiday homes combine a relaxing environment with a natural backdrop that blurs traditional lines between the interior and the outdoors. Designed by Lichtstad Architecten, Caseta House is one such home where life slows down and allows the homeowners to enjoy things that they generally give a skip. On the outside it is wood and glass that shapes the cabin and a touch of dark metallic glint is added to the mix on the inside. This coupled with multi-level design plan gives this Dutch vacation house a style of its own!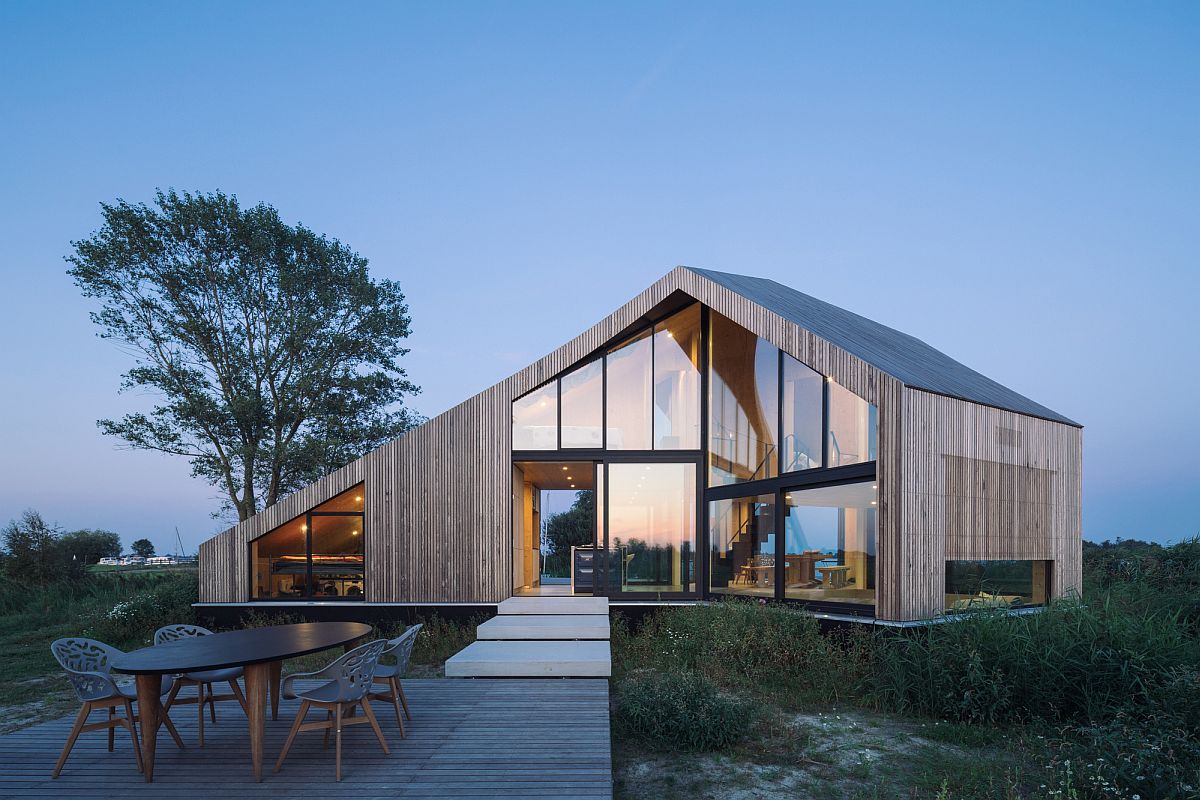 A jetty provides access point to this island retreat and from here one steps on to the large outdoor wooden deck and the outdoor hangout. Al fresco dining space, fire pit and a relaxing sitting area allow those here to enjoy the beauty of the landscape in the warmer months. On the inside, a kitchen, multiple sitting areas and bedrooms are organized in a plan that makes the most of the views all around. With extensive glass walls, there are plenty of sheltered vantage points that leave on mesmerized.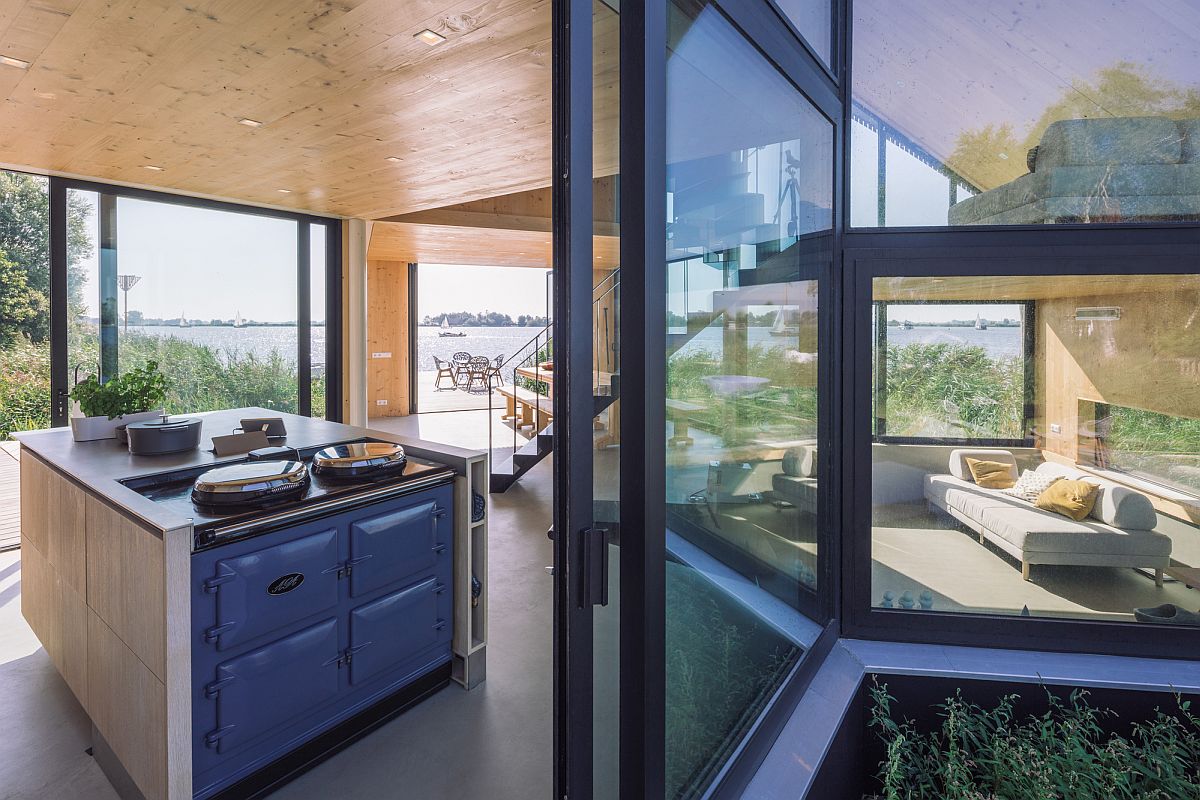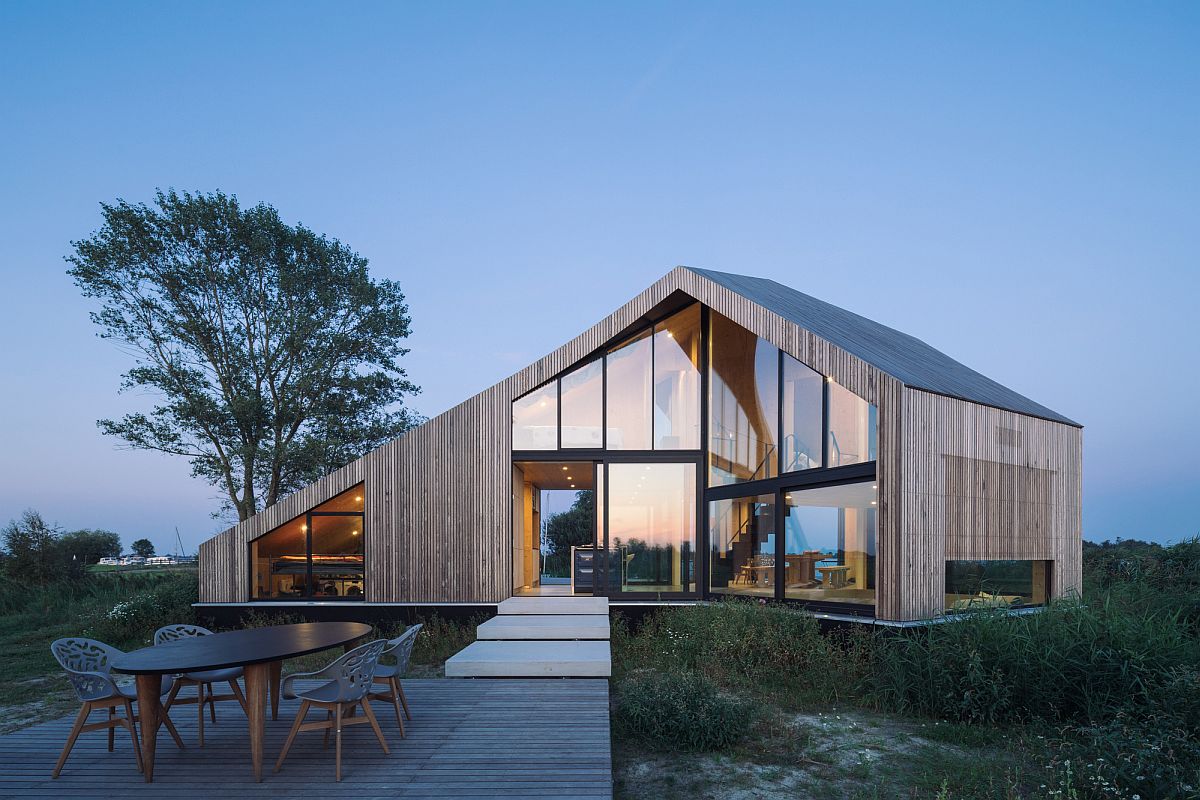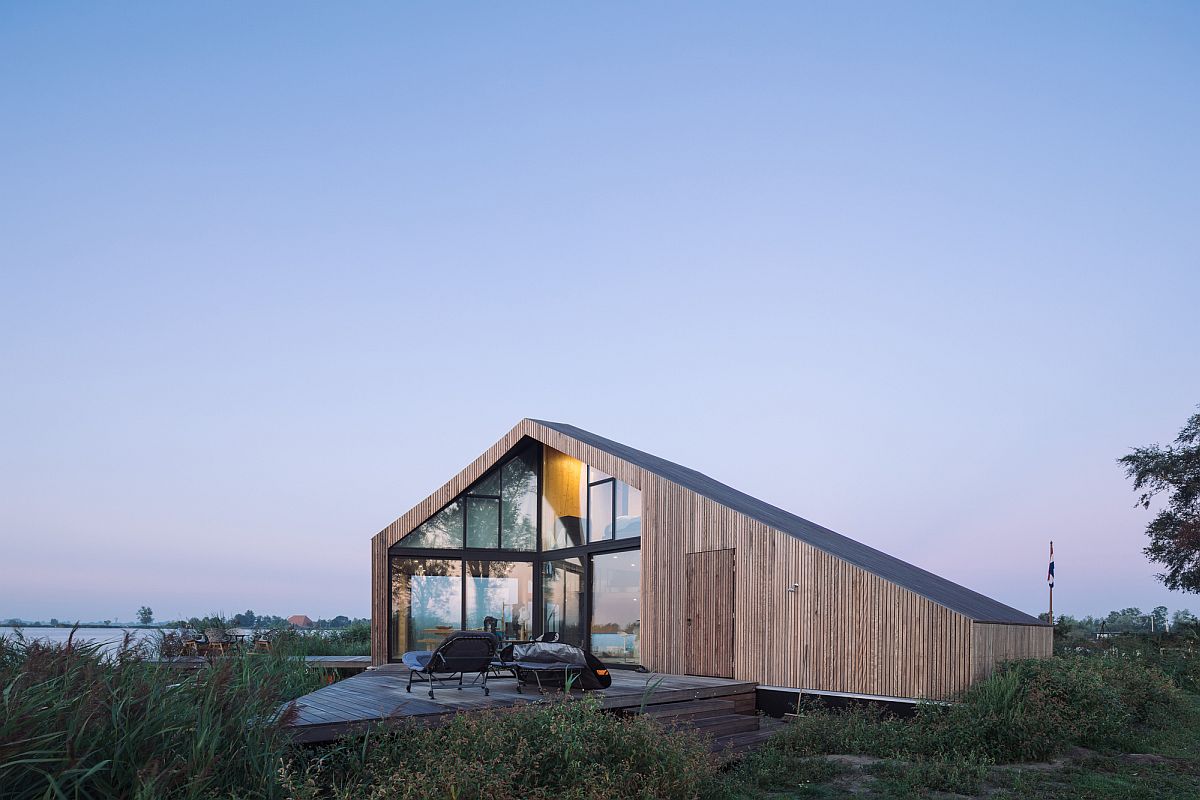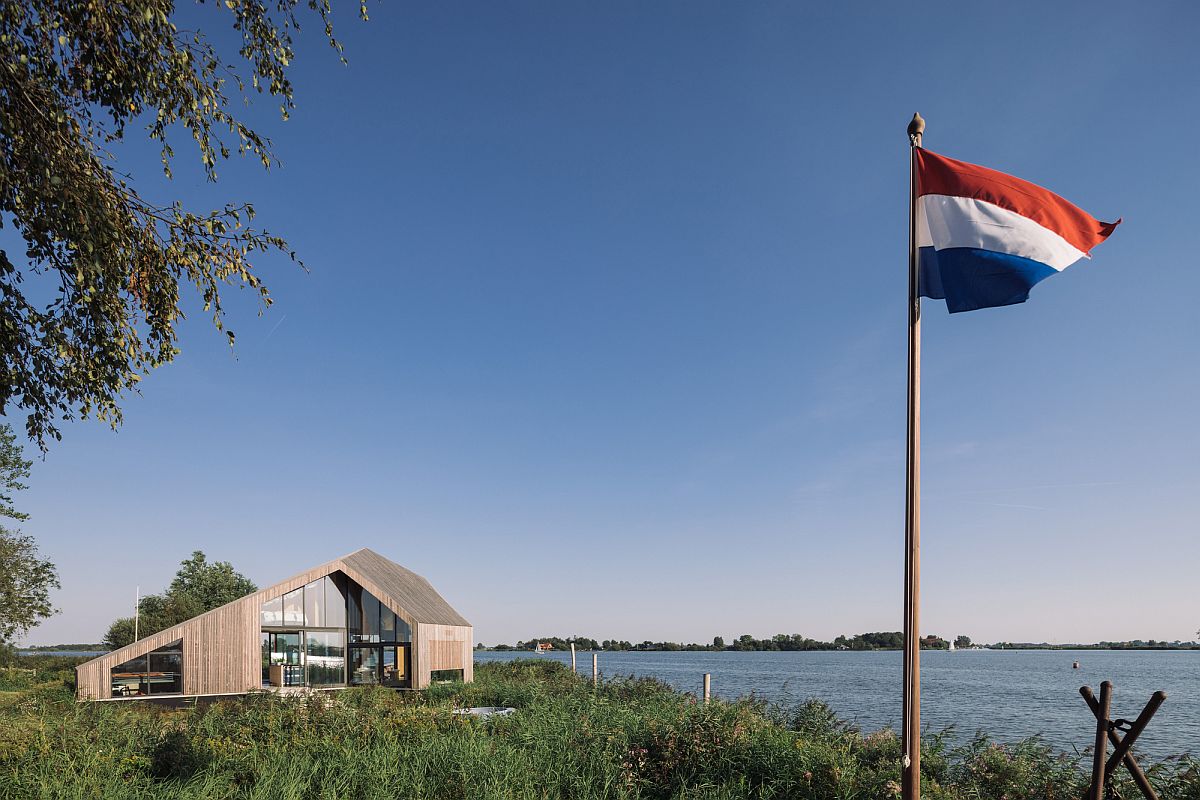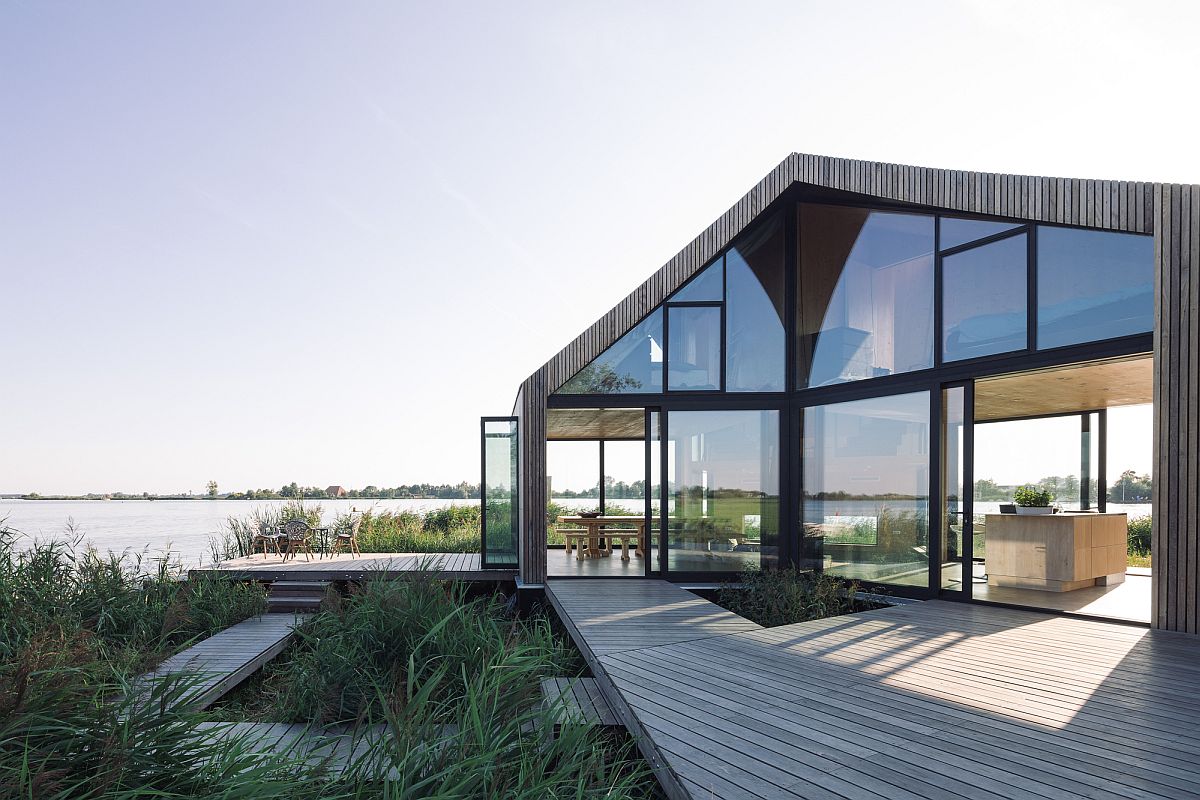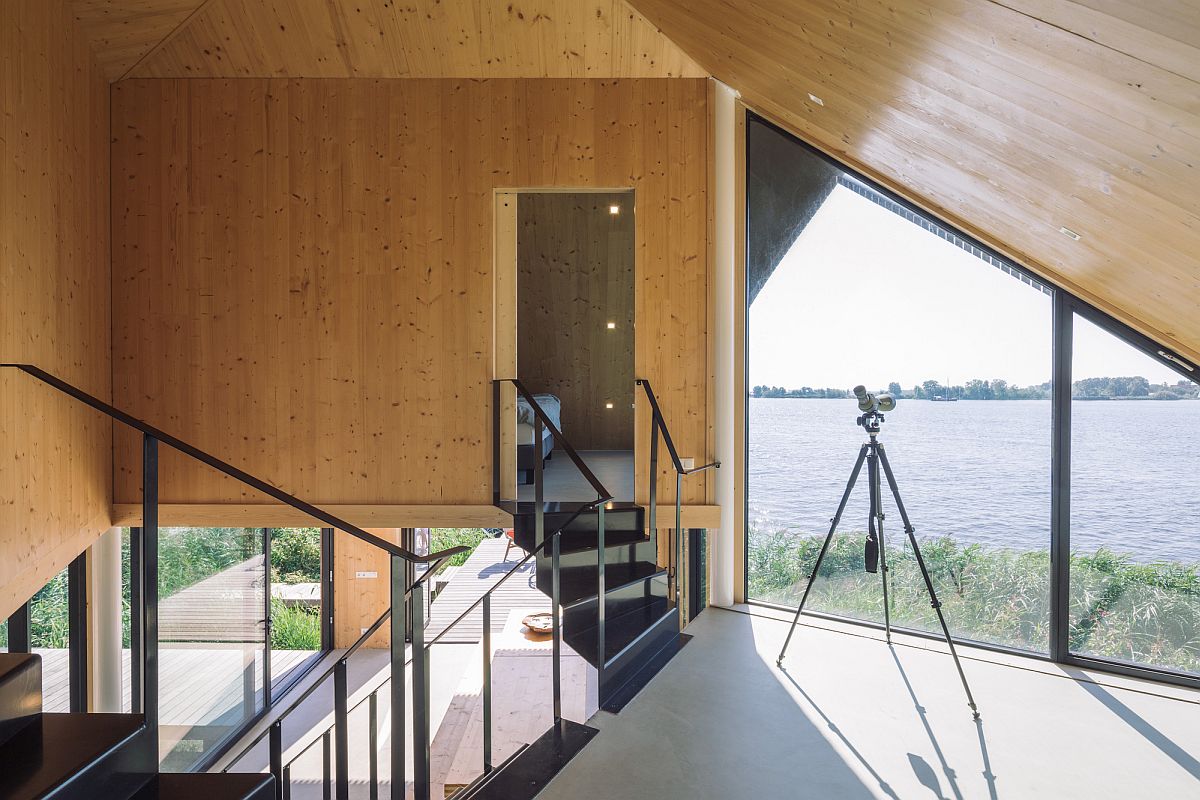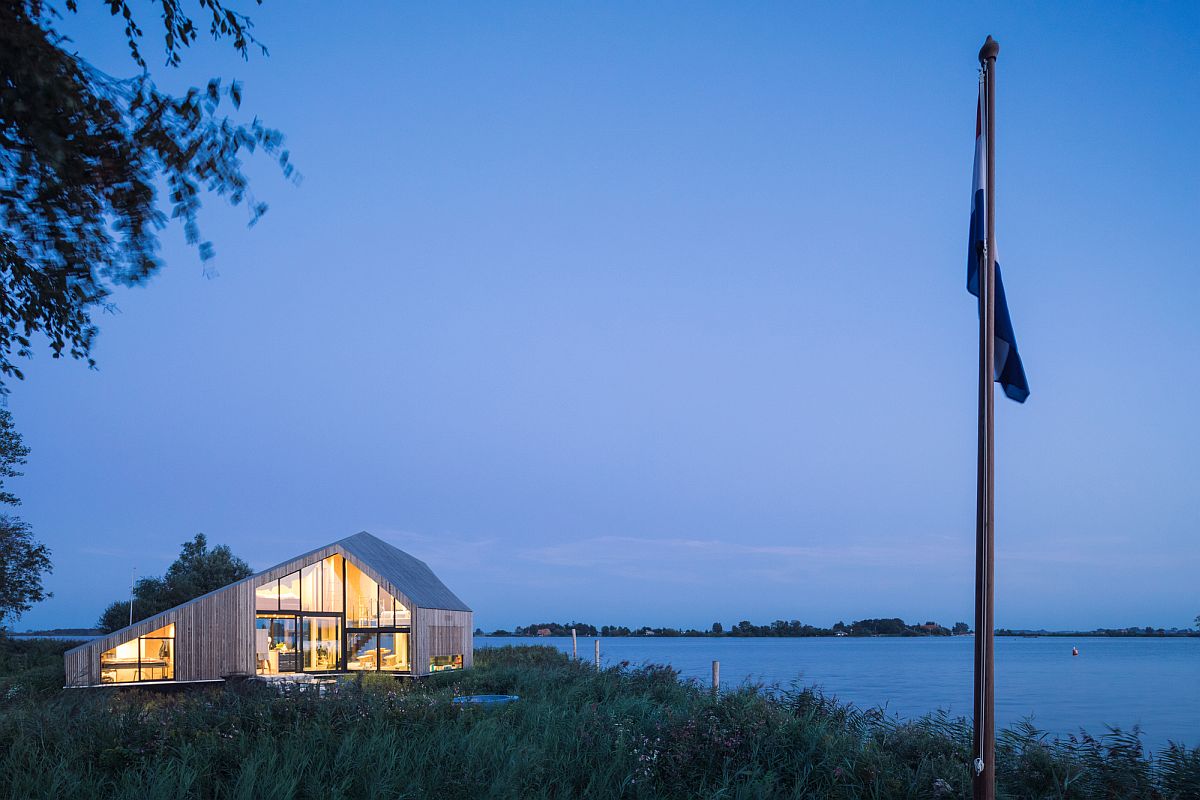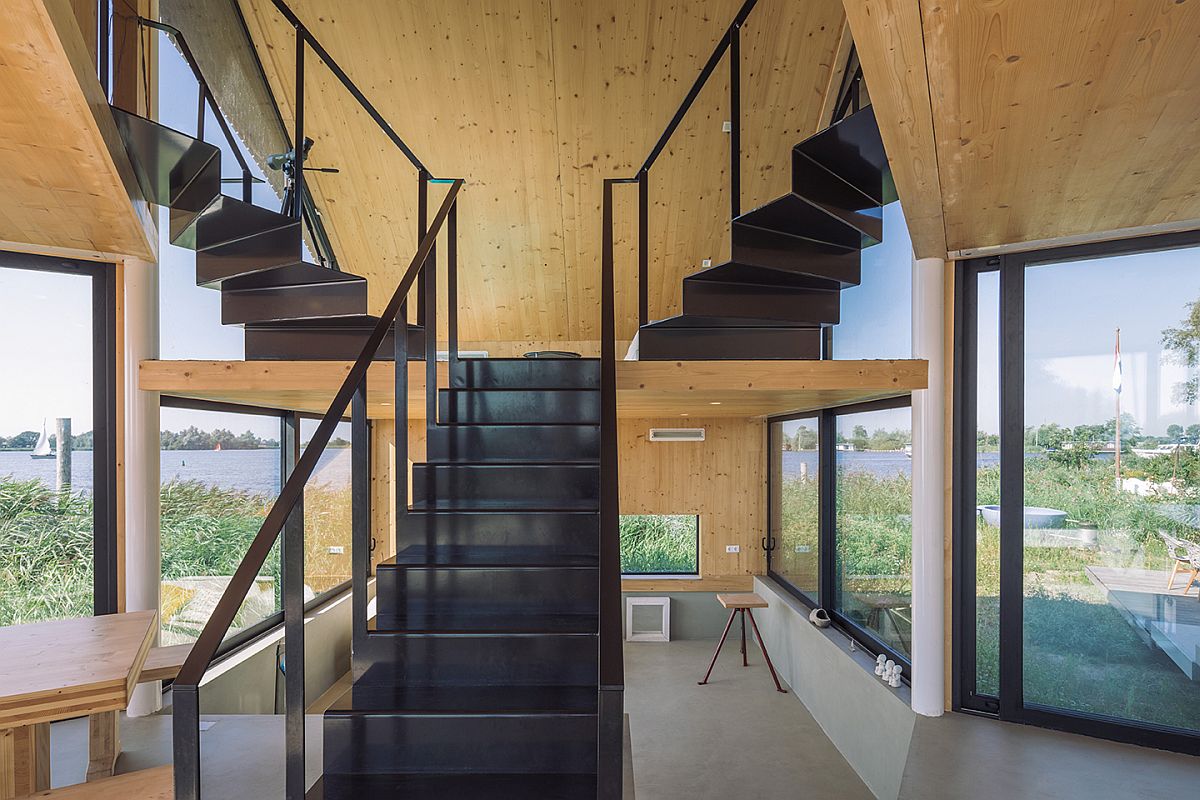 Sunlight flows into different rooms of the house with ease and by keeping the doors and windows open, there is no shortage of natural ventilation either. A perfect escape where tranquility meets modern ergonomics! [Photography: Basephotography]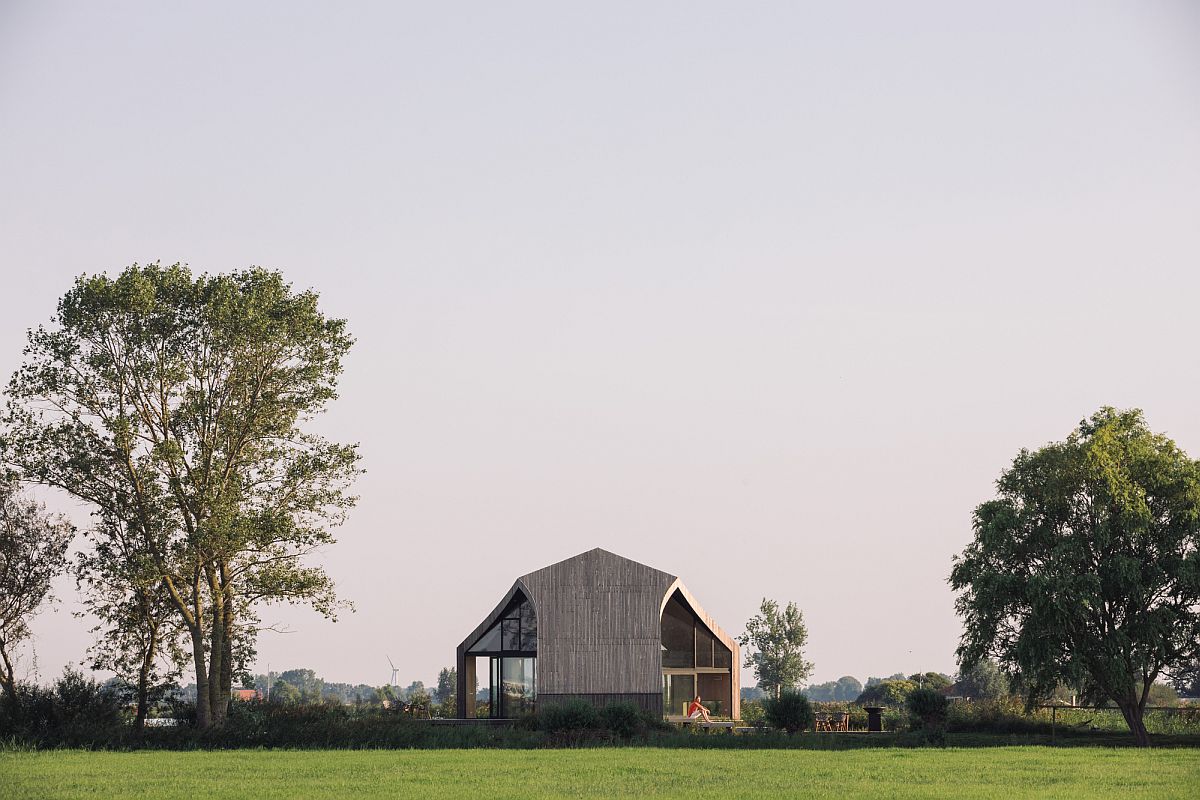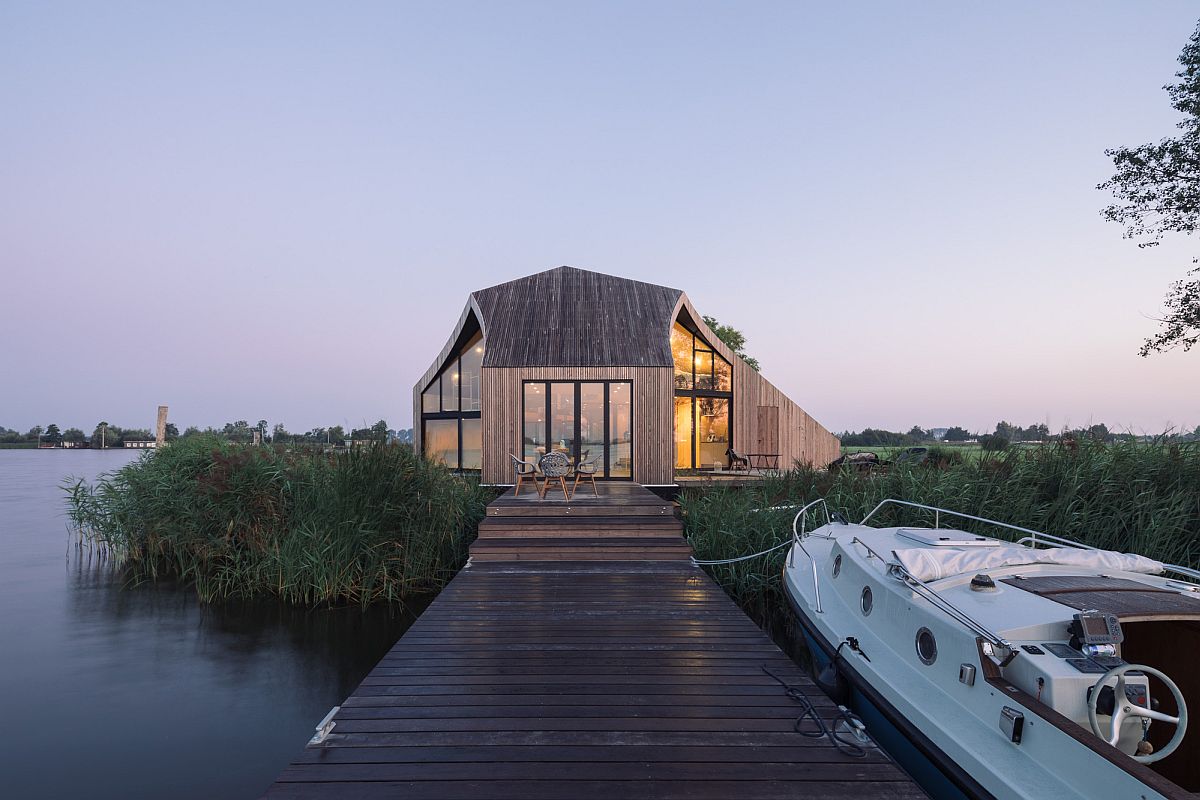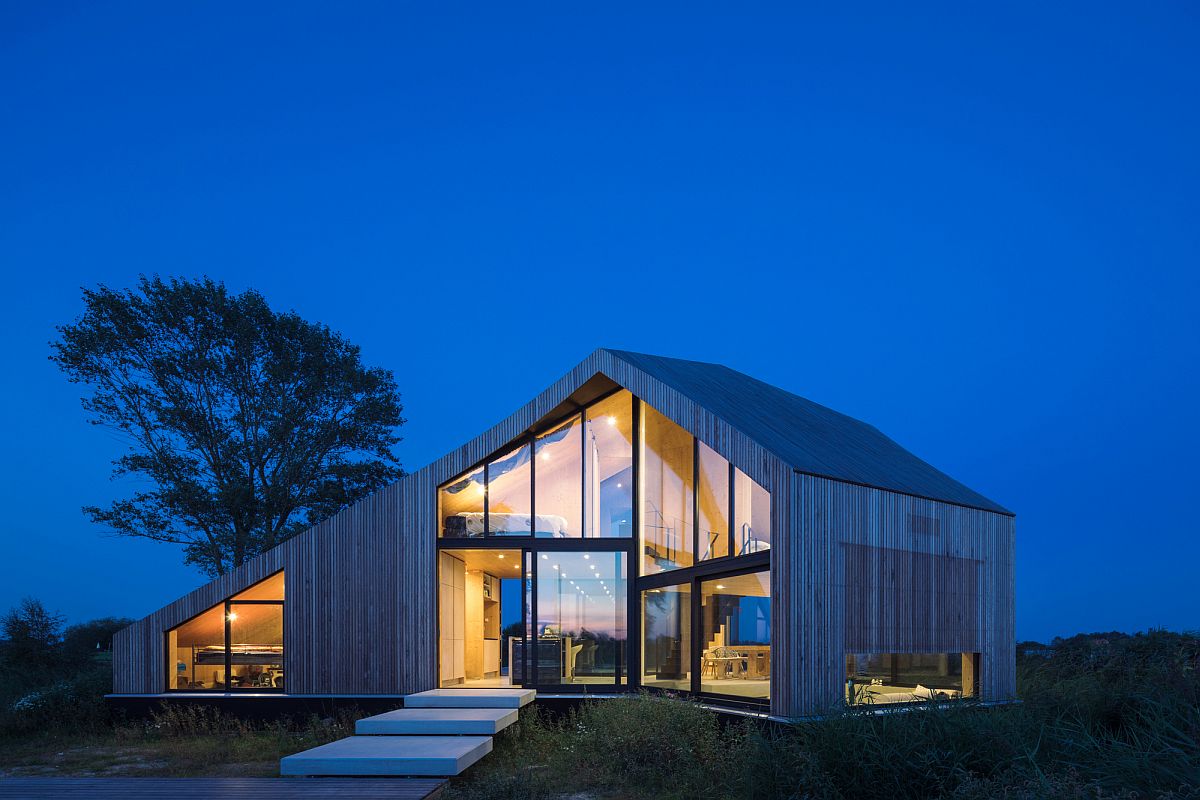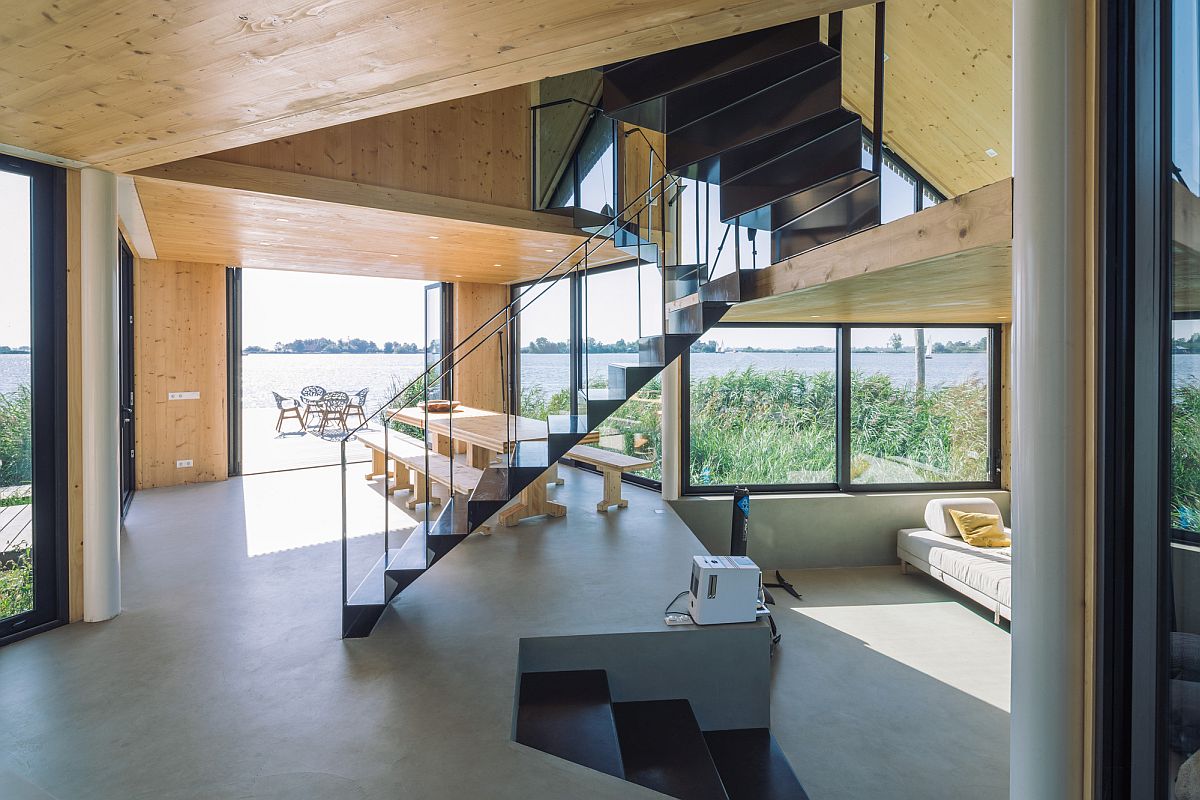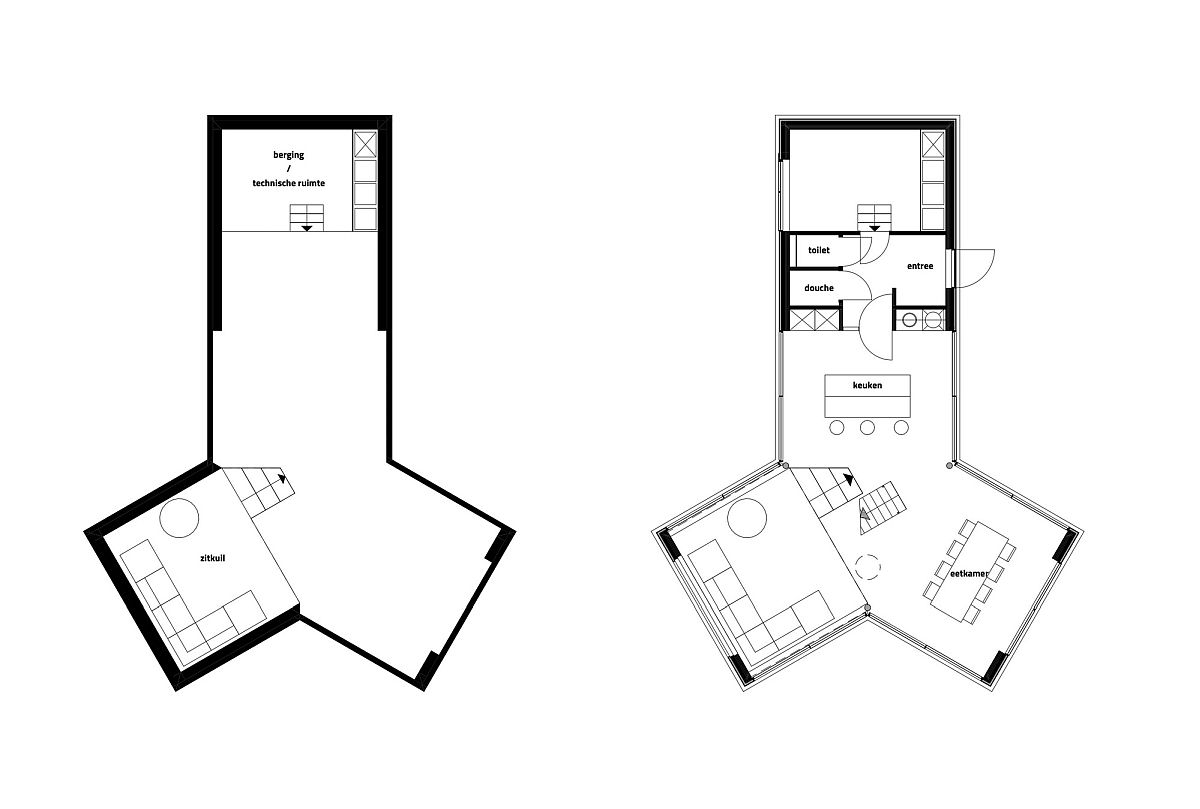 Liked the story? Share it with friends.