If we have seen earlier today one home being converted from a seasonal holiday home to a permanent residence that can be used all year long, now we showcase a gorgeous contemporary vacation home that combines modernity with relaxing ambiance and some panoramic views. Designed by De Zwarte Hond, the Holiday Home Between Dunes and Beach is nestled on the north coast of Netherlands and hides within its confines a whole lot more than meets the eye! Created to marry privacy with smart utilization of space, minimal eco-impact and promote interaction between the owners and the scenic landscape around them, this house has it all.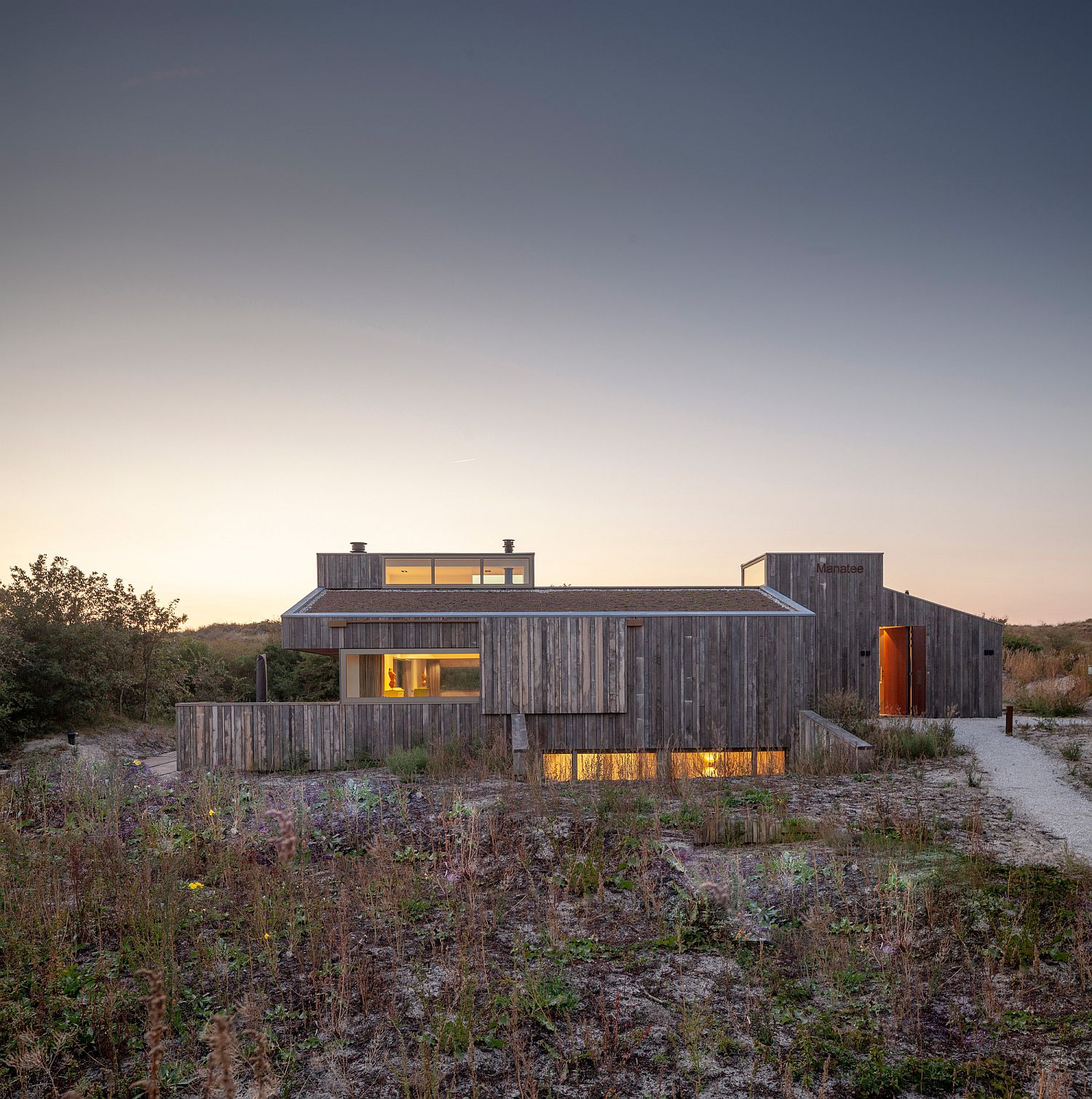 Both building constraints and a respect for nature forced the hands of the architects as they ended up conjuring up and bringing to life a stunning basement level that now holds the bedrooms. It is the ground level that contains the living area, kitchen and dining with constant and unabated views of the world around them keeping those inside energized at all times. On the outside, it is finely sawn oak along with a green roof that ensure that the structure does its best to blend in with the backdrop even as the modest entrance is cleverly hidden to heighten a sense of privacy.
RELATED: Overlooking Lakes, Mountains and a Forest: Center with Smart Green Roof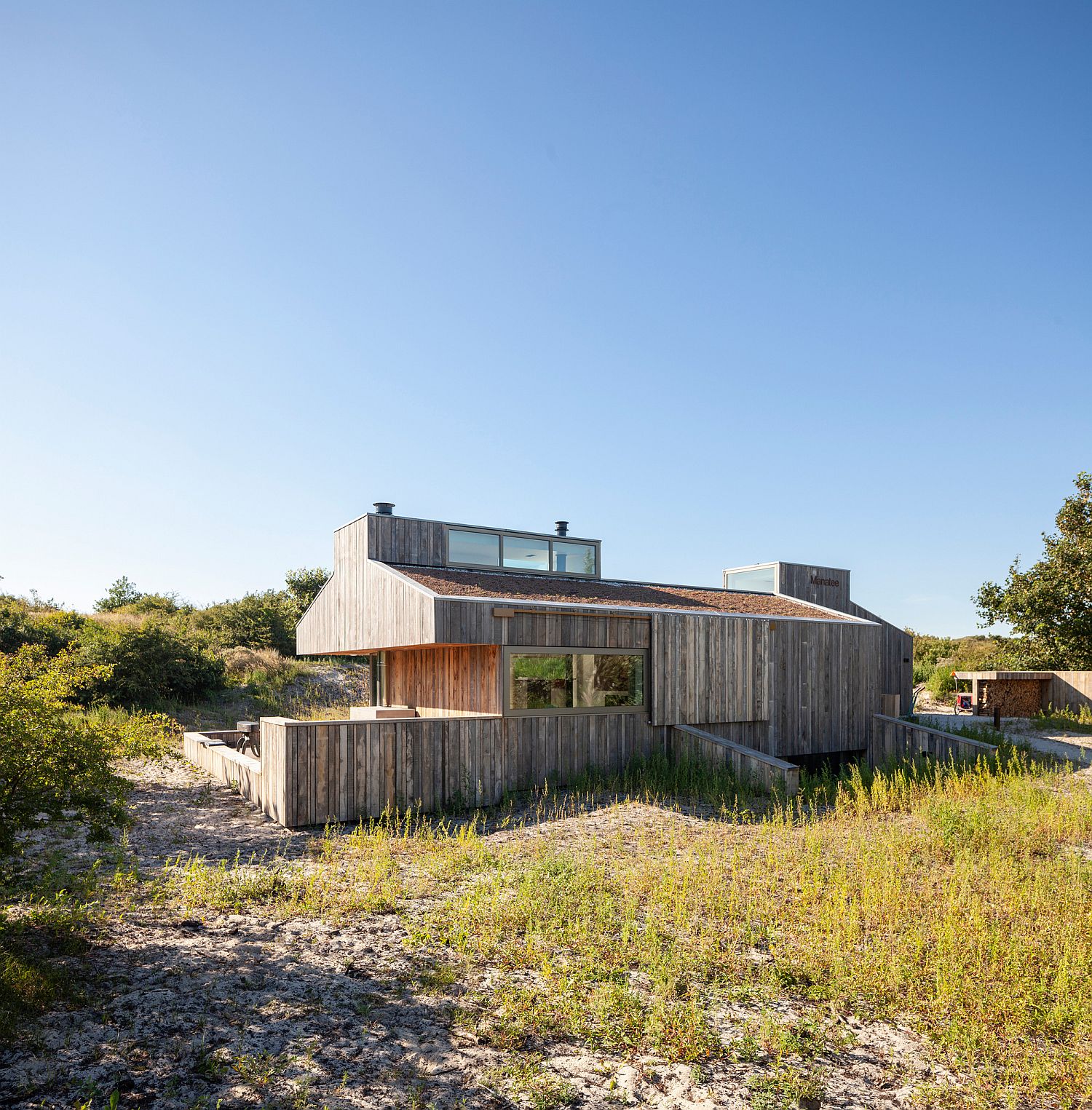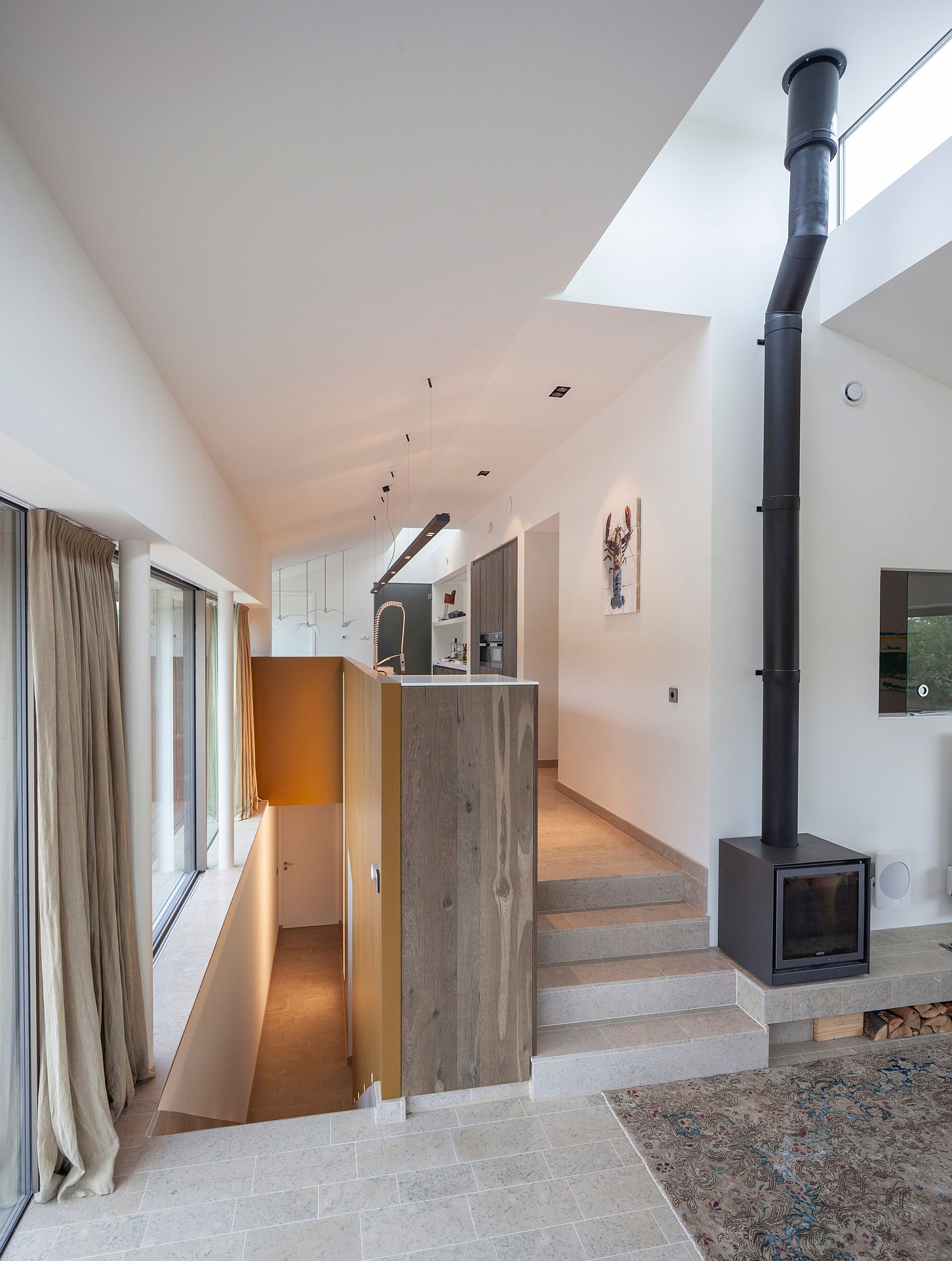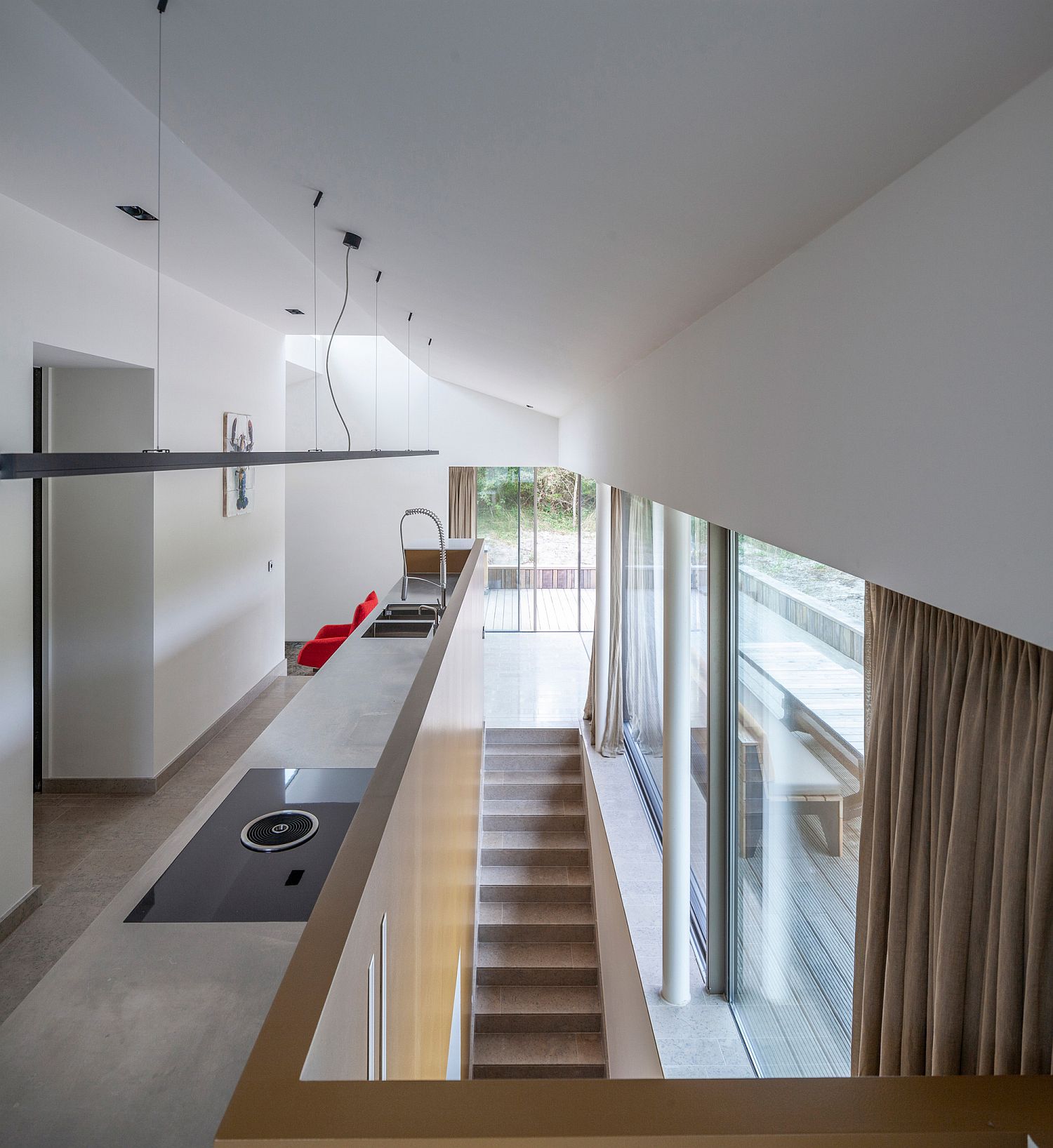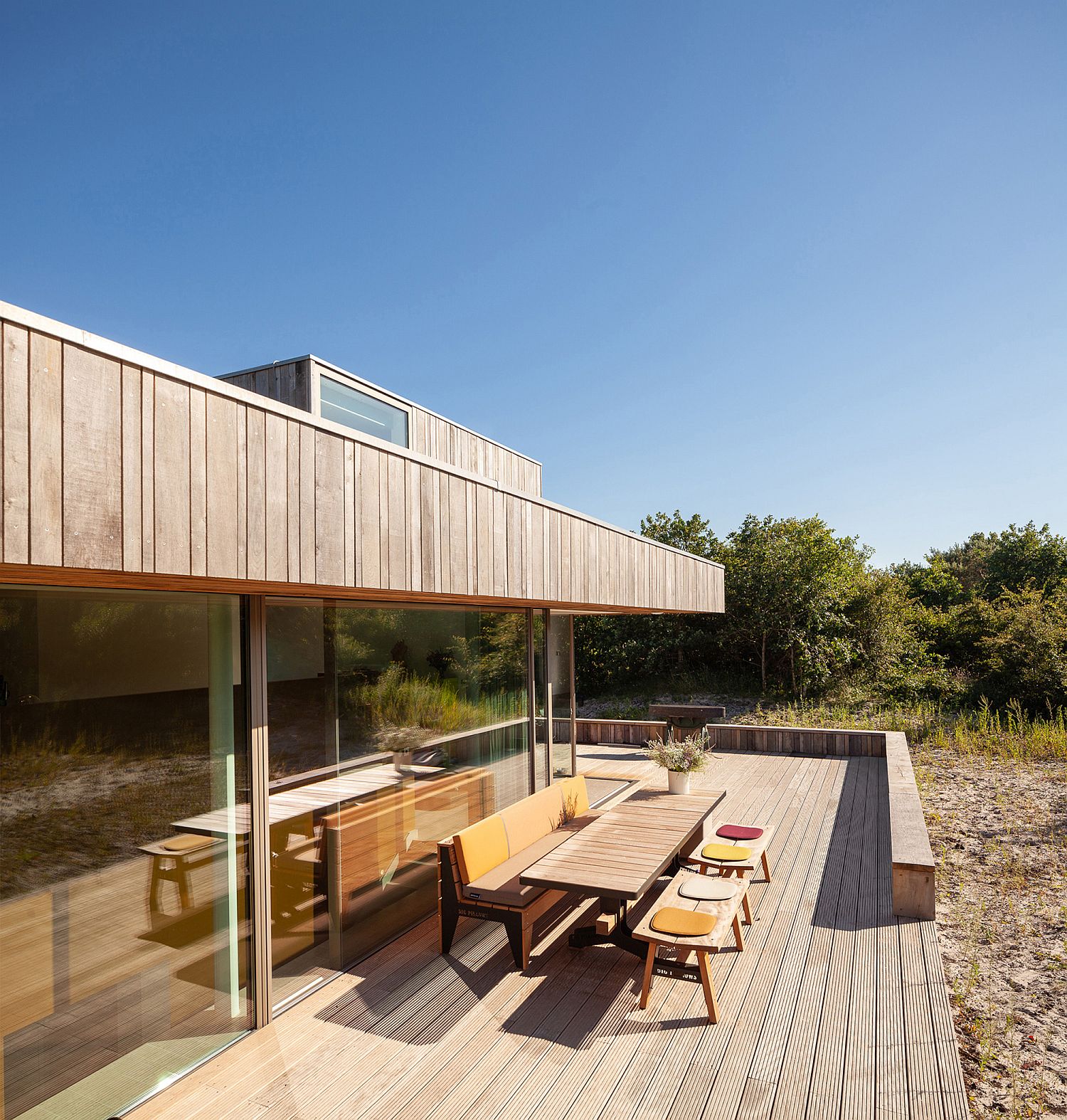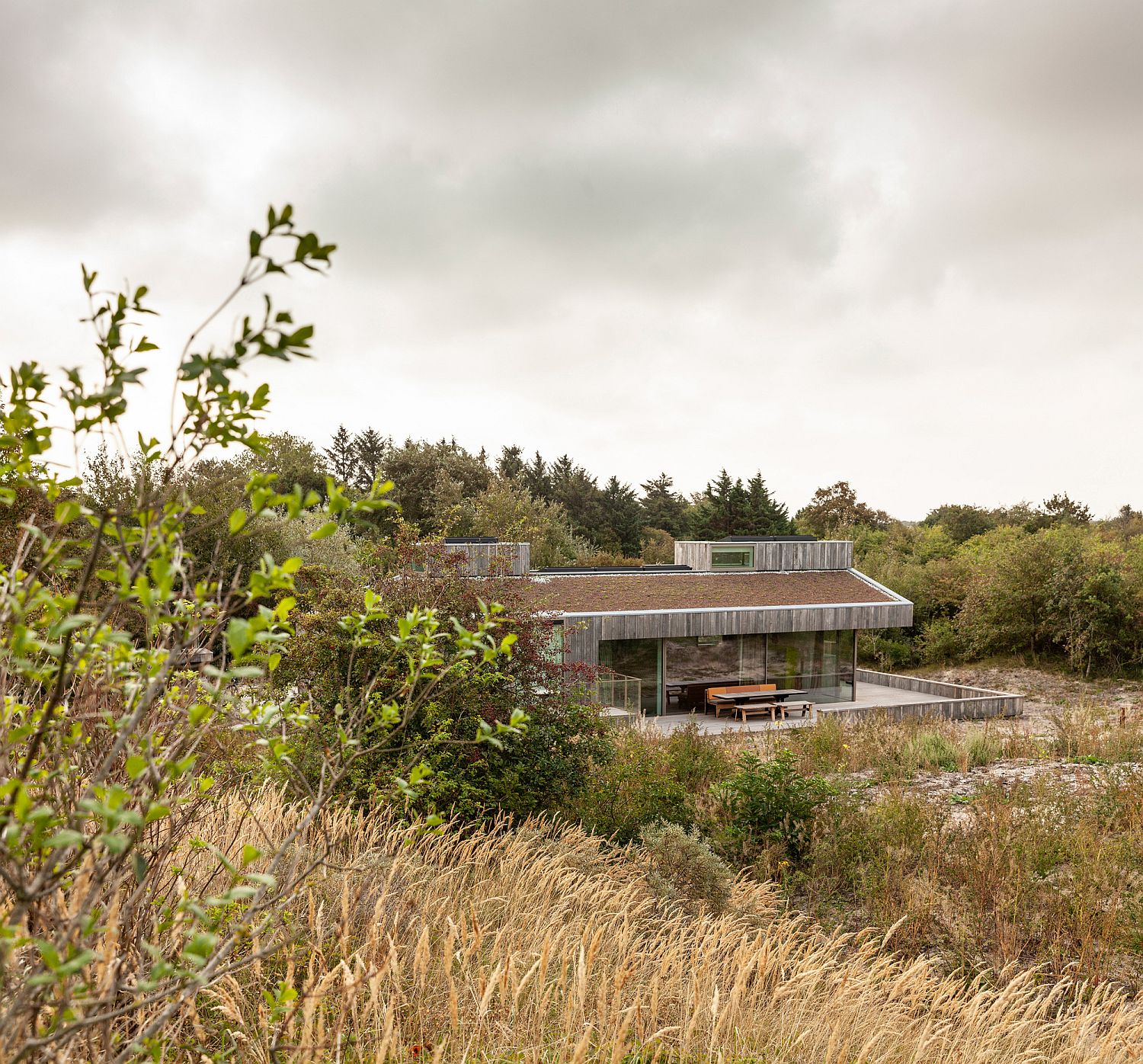 With the kitchen study, dining area and living room effortlessly flowing into the veranda outside, indoor-outdoor interface at this Dutch home feels organic and elegant. A perfect way to enjoy the unique beauty of the northern Dutch coastline even while being draped in comfort! [Photography: Harry Cock]
RELATED: House Pibo: Partially Underground Home Turns Its Roof into an Extended Garden!