As we race towards Christmas and New Year, for many work might have taken a turn towards the slower side. Others might be busy packing and flying early to beat the rush of weekend traffic. But for those enjoying a simple staycation, this is also a great time to put the usual rush of work aside and focus on the workplace itself! With many of us increasingly starting to work from home, it is the home office where we end up spending most of our day. It makes complete sense to give this room a quick revamp with DIY home office organizational ideas that transform the workspace both aesthetically and functionally.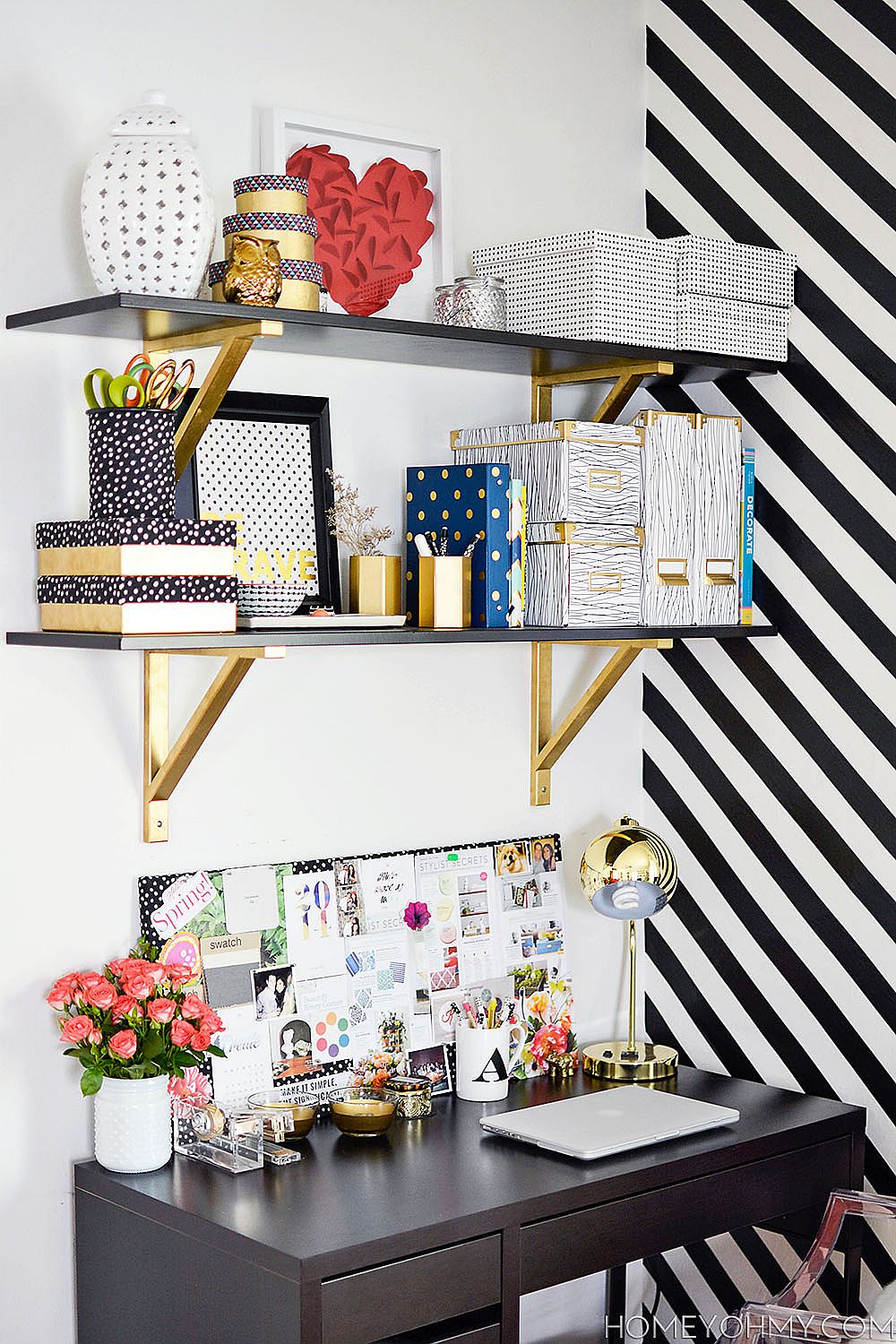 Giving your home office a smart and sensible makeover is easier than you thing and with a few delightful DIY ideas, you can do so without splurging a fortune. It is a fun way to put that extra free time at hand to good use and you can finish nearly every project featured today in the space of a few hours. That's right; you will not have to spend entire weekend crafting either! SO, why wait? Delve into to discover the 15 best DIY home office improvement ideas –
Smart DIY Storage for Home Office
We start off with the most essential components of an organized and productive home office – the storage units, cabinets and bags. Start with something simple and stylish as the DIY Marbled storage units. They usher in a cool textural contrast and can be crafted in absolutely no time at all!! If you already have smart boxes and storage units in the home office, then giving them the marble-tinged upgrade is even easier. The Mini Office in a Chest is a much more extensive project that demands considerably more time, but is well worth all the additional effort. It serves you well in an ultra-small home office and can be also used as an additional seating option.
RELATED: 40 under stairs storage space and shelf ideas to maximize your interiors in style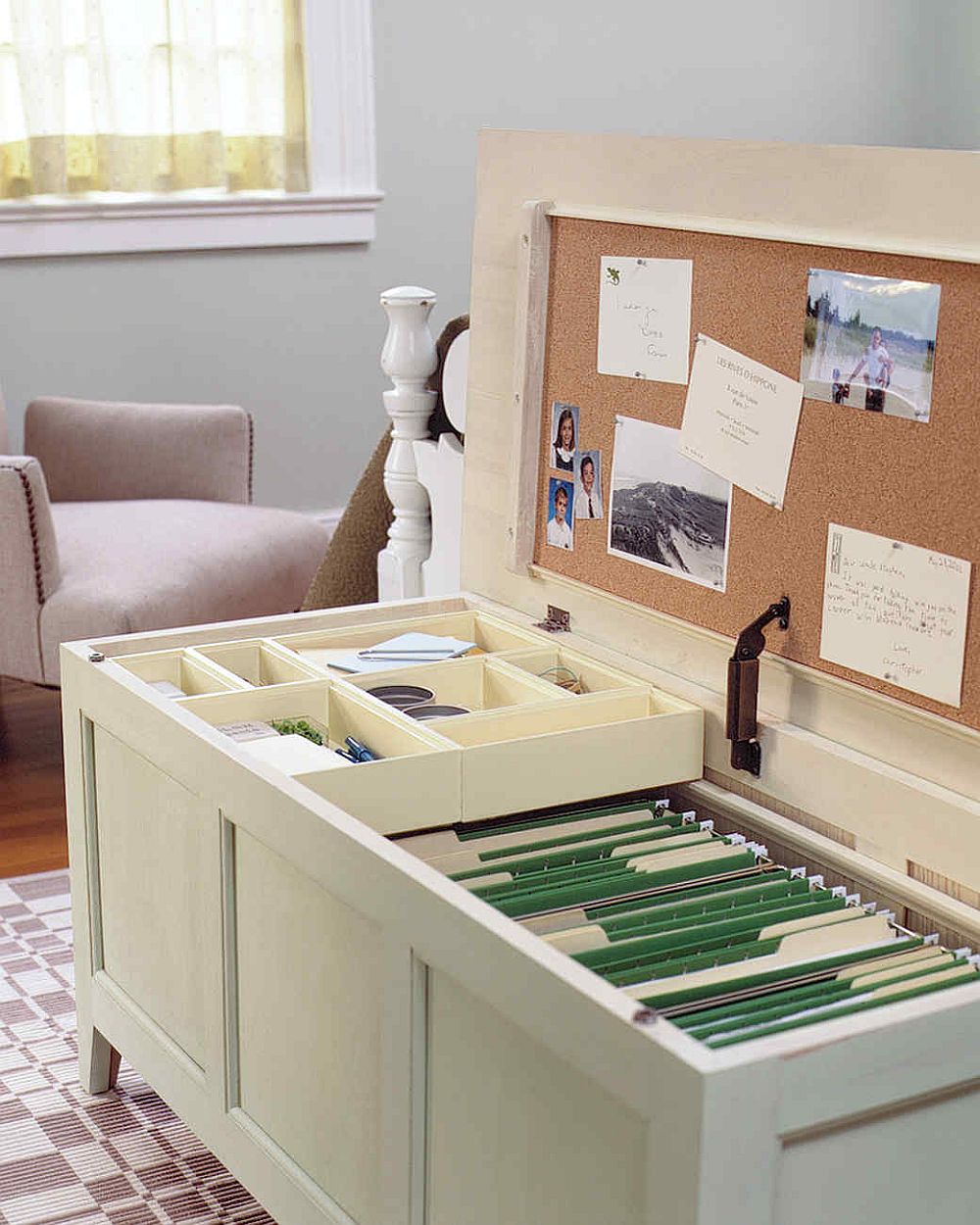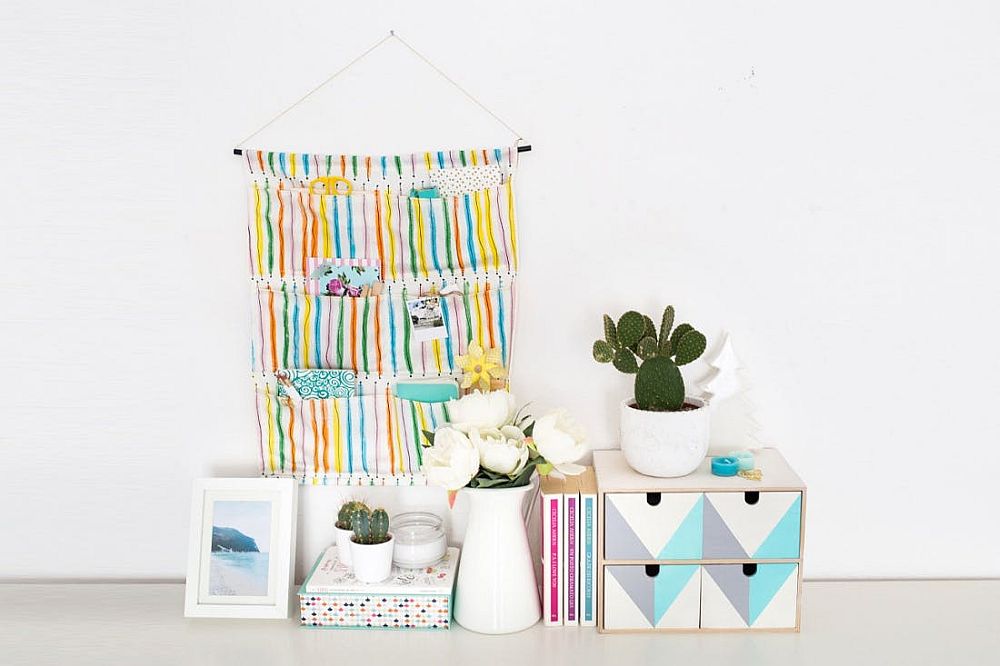 Undoubtedly, the biggest allure of fabulous DIY projects is the big bucks that they save and with the DIY Gold desk organizer, you can create an Anthropologie knock-off that costs barely a fraction of the original. It still looks pretty cool and you can add a dash of metallic glint to the home office as well. The tasseled basket for the work desk is another project that seems to be inspired by an Anthropologie masterpiece while DIY hanging storage bag is an addition that fits into any room of your house without any hassles.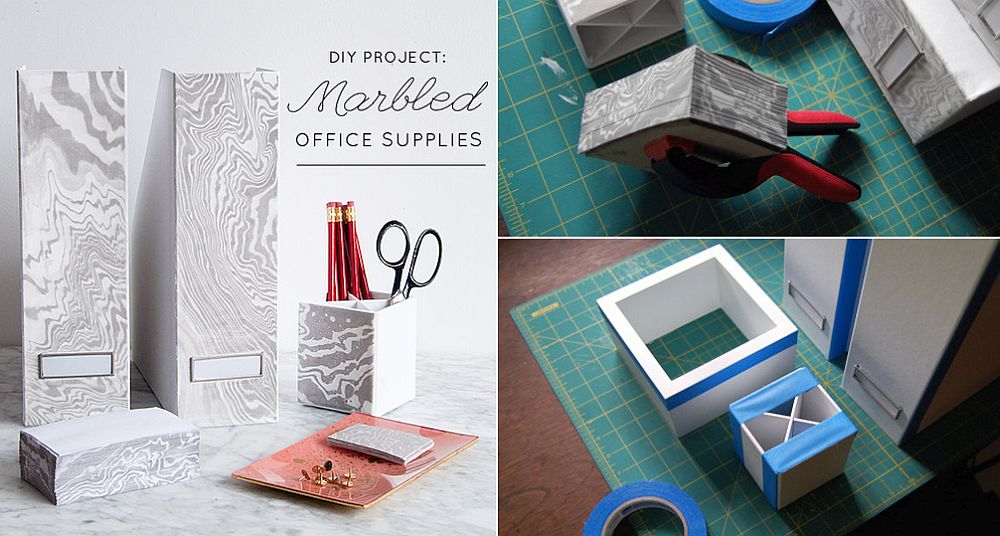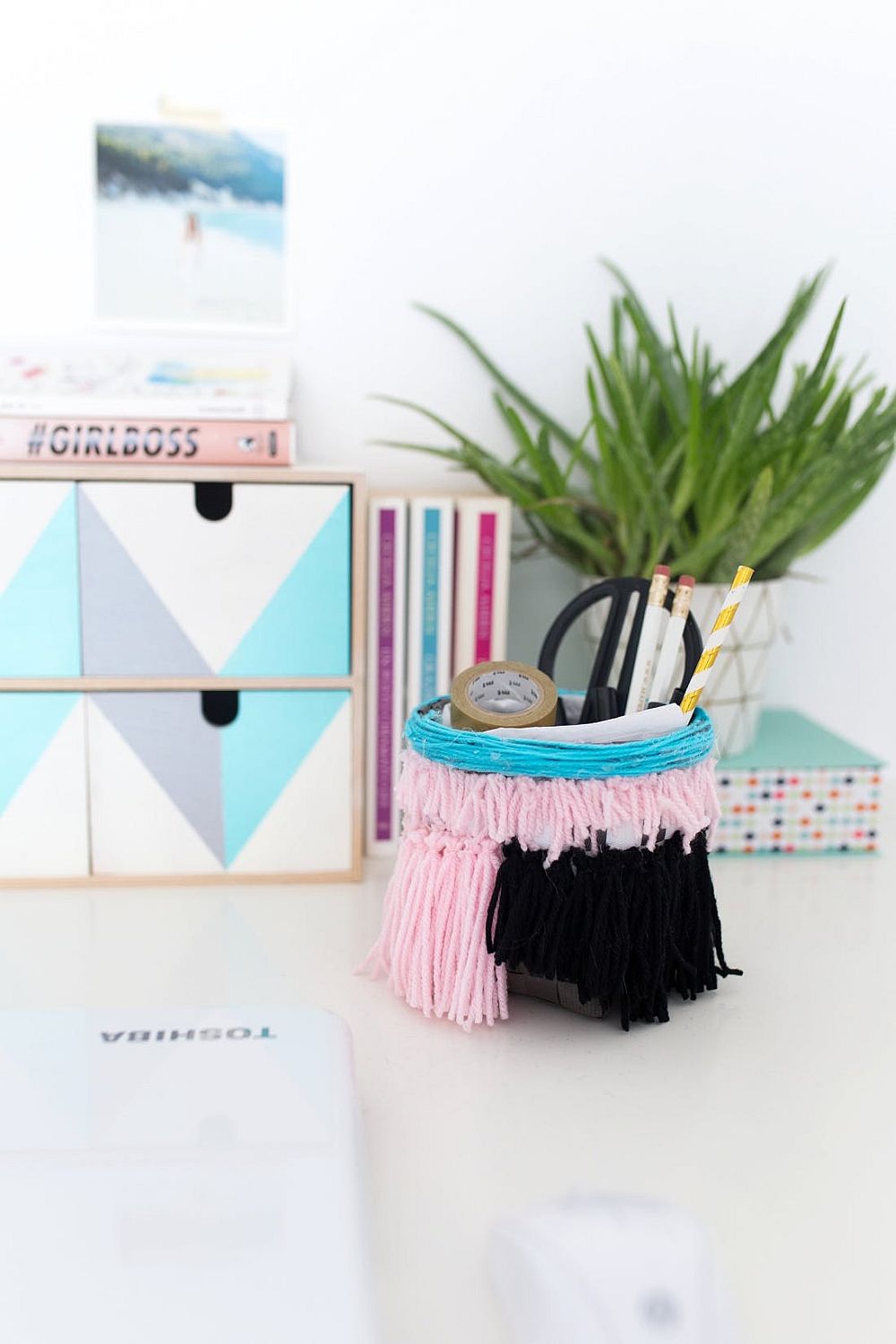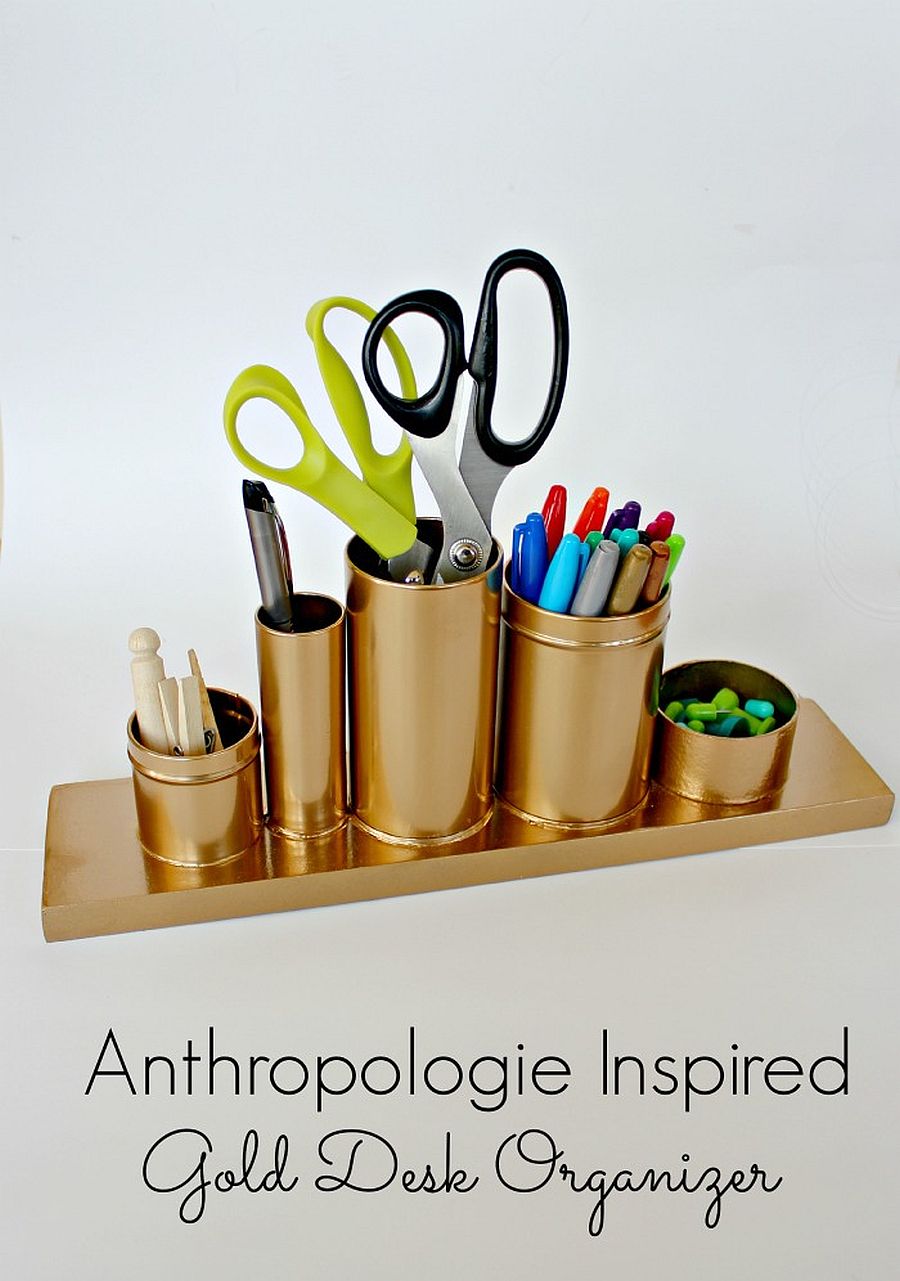 DIY Home Office Shelving
From storage, we move on to shelving options and here, we move the focus away from the shelves themselves and look at ways in which you can easily improve your existing home office shelving. Giving your wall-mounted shelves and desk in the small home office a multi-colored twist is an easy way to infuse energy and cheerful panache. If the colorful upgrade is not your thing and you prefer something more glitzy and trendy, then a can of gold spray paint should the get the job done with some sparkle! For those short on both square footage and wall space in the tiny home office, it is the DIY Clip-On Desk Organizers that offer the perfect functional alternative.
RELATED: 15 Nature-Inspired Home Office Ideas for a Stress-Free Work Space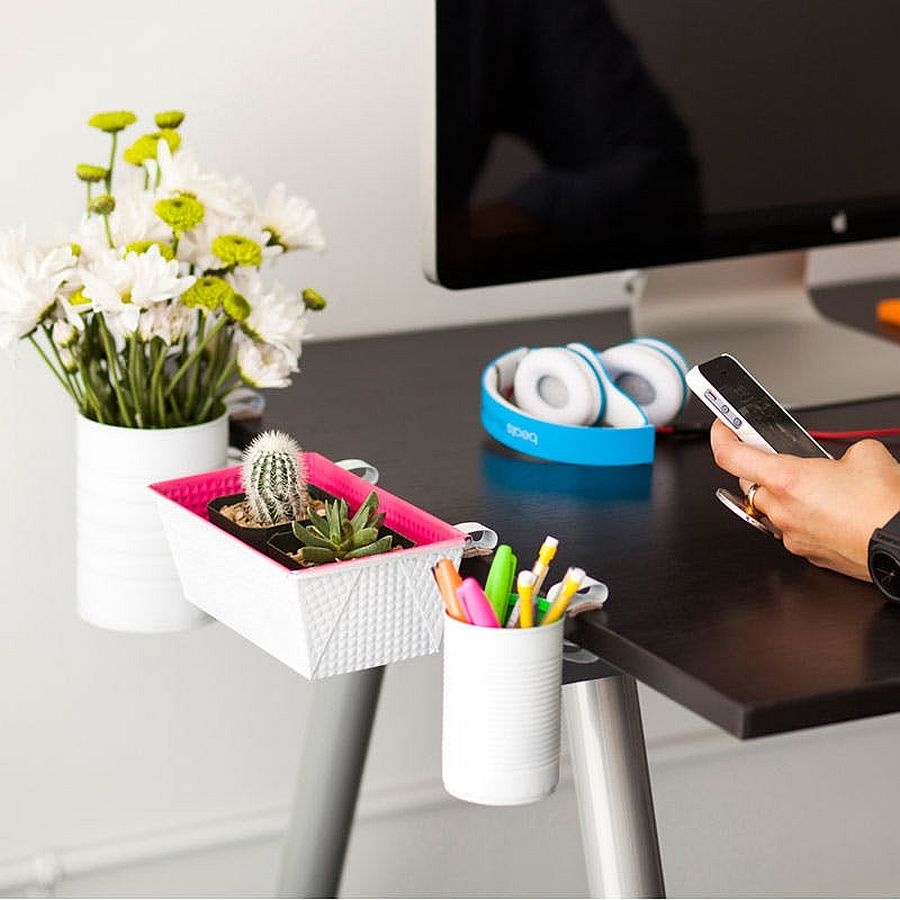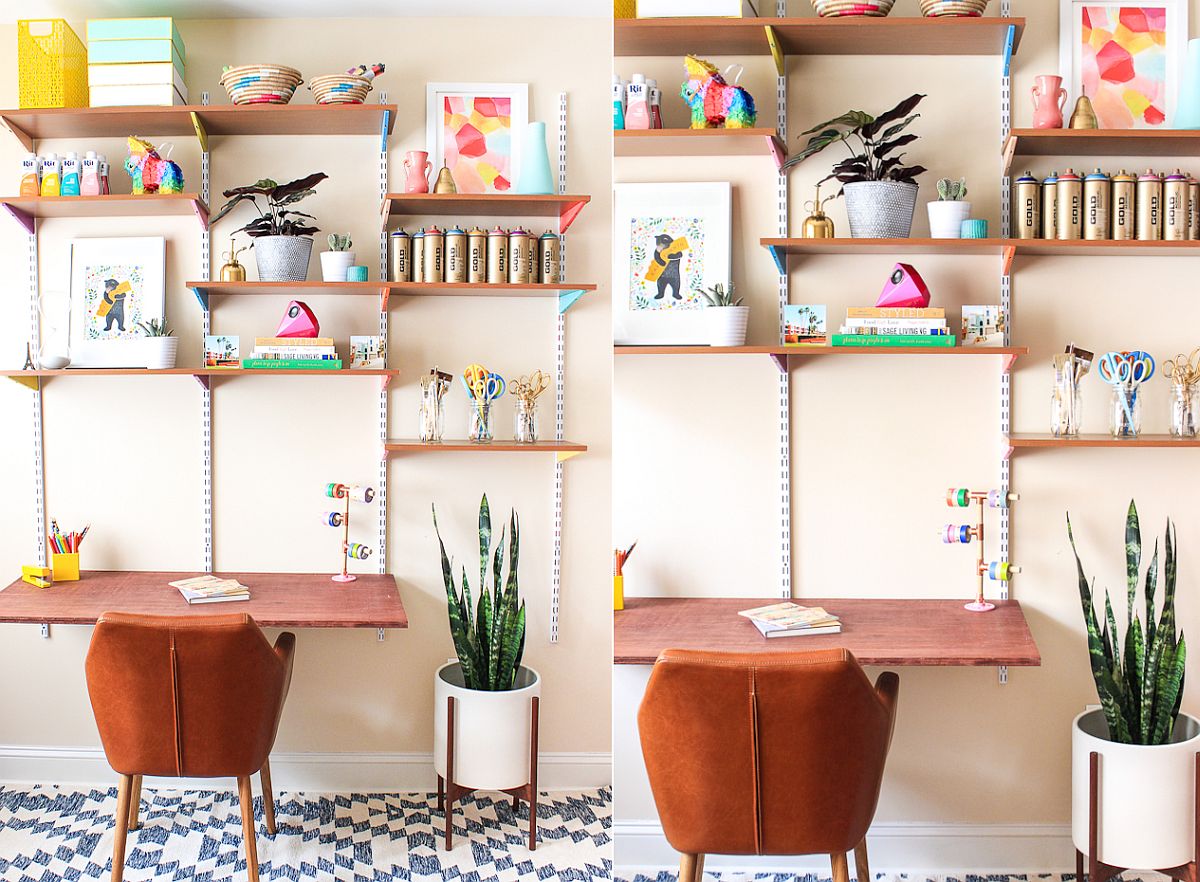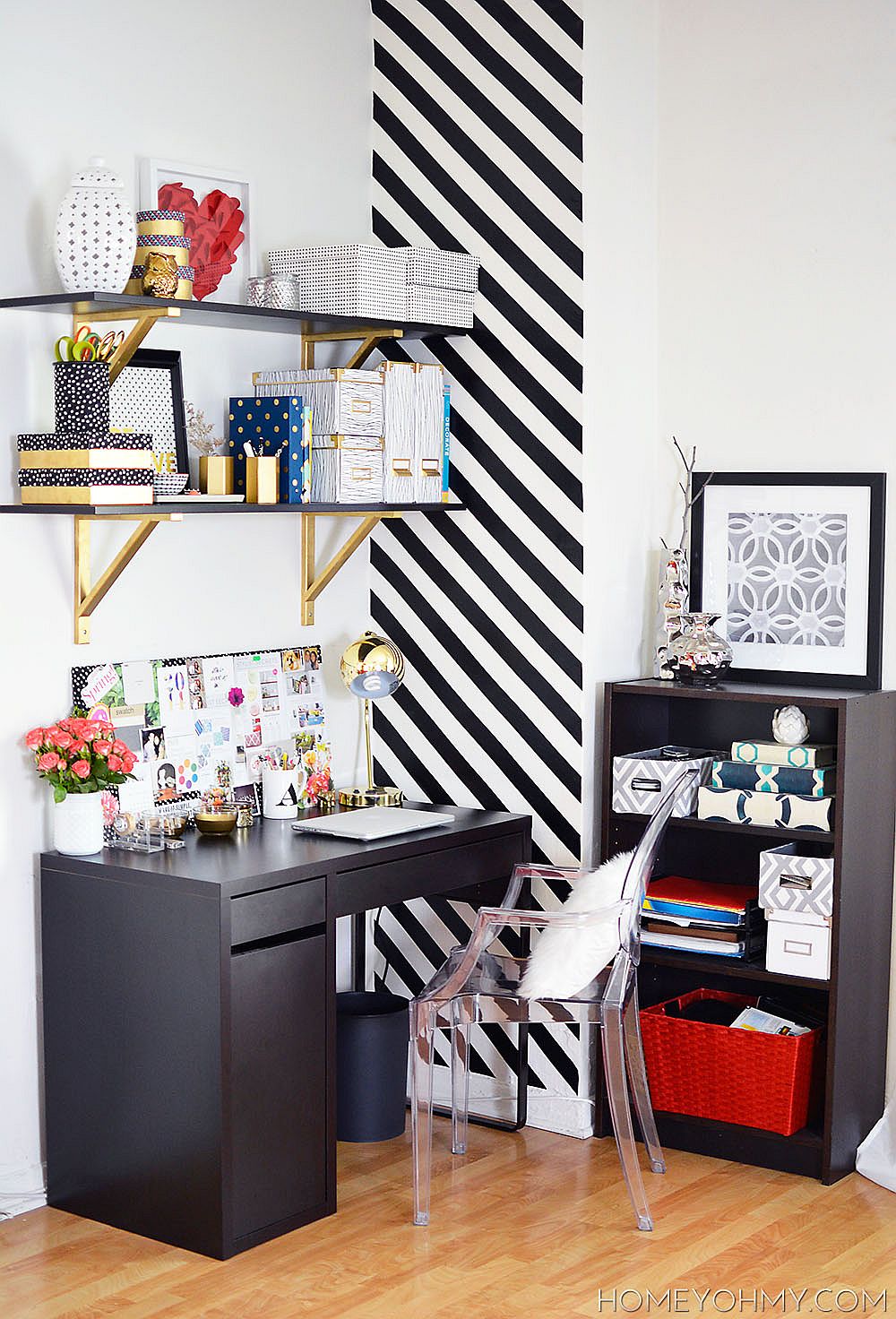 Making Most of Wall Space
Tapping into the vertical room on offer is not about shelving alone. There are other ways in which you can maximize the efficiency of the home office even while utilizing the wall space. An easy project to start out with is the DIY Gem Pushpins and if you do not have a board on which you can pin all those notes, the consider making the painted cork-tile pinboard. With these two projects, you have a great activity board that can help with all your tasks and reminders without you ever having to frantically search through a pile of notes!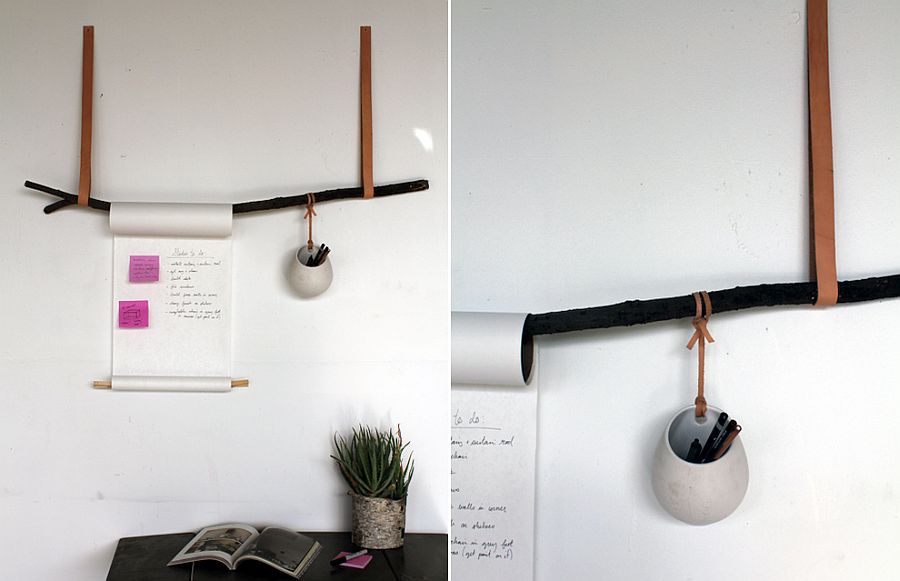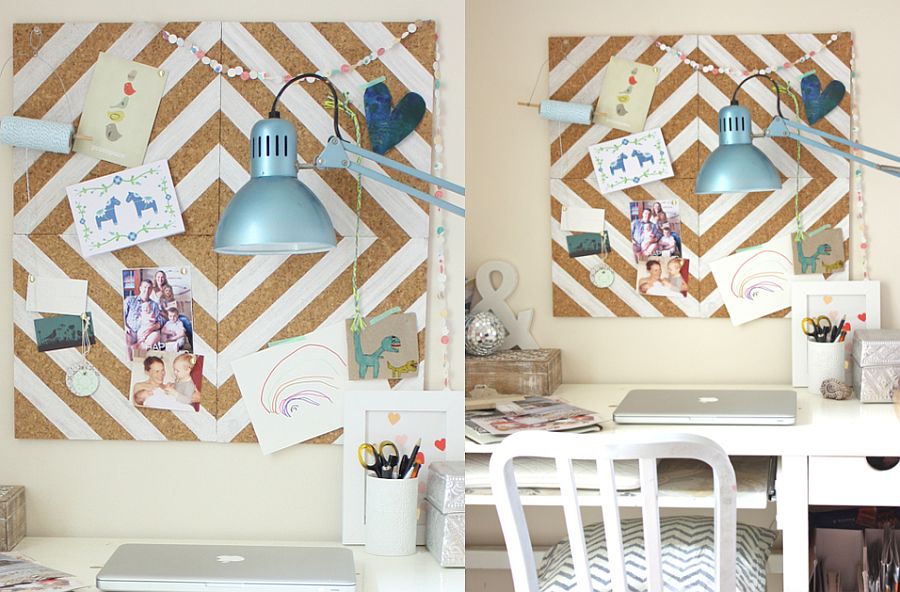 With the DIY hanging notepad or the upcycled window shutter mail organizer, you get a bit more textural contrast and give the home office a touch of rustic charm. They give you fun and unique options that move away from the usual and give the home office a lovely little makeover.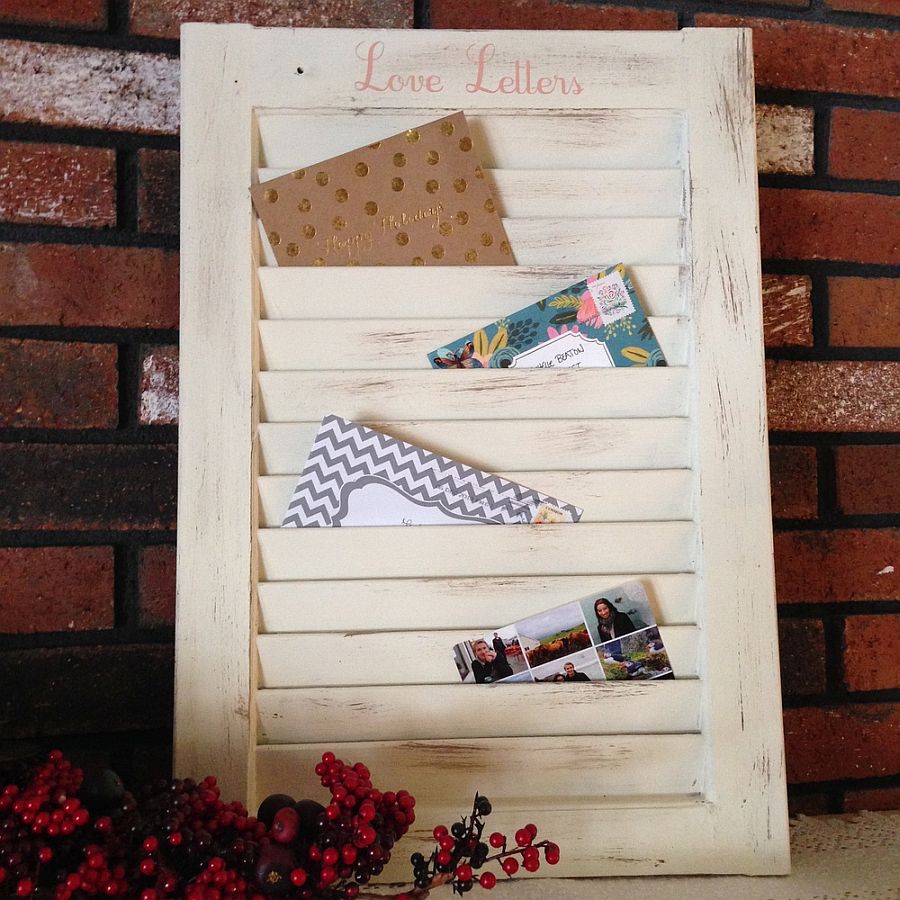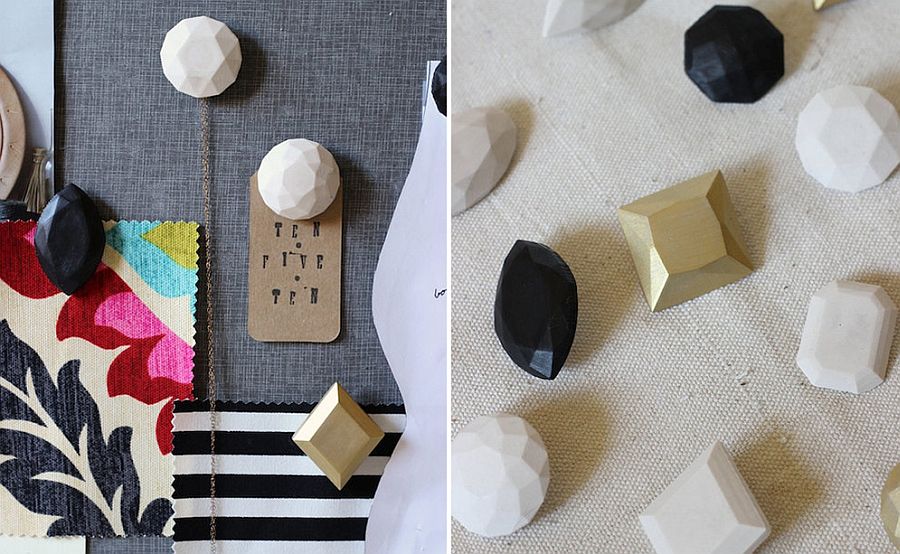 An Organized Work Desk
From the storage and the shelving, we turn our attention to uber-easy crafts that help organize the work desk better. You can rest assured that these crafts will fit in at your office cubicle as easily as they do at the home office. The ombre DIY desk calendar is both chic and convenient with you not having to reach out for your smartphone every time you need to check the date or plan a future event. The 5-minute DIY mousepad brings color and glam to an otherwise dull cubicle in gray and the modern wooden desk organizer looks as good as any bought from a store. Take your pick and get crafting!
RELATED: 15 Closets Turned into Space-Saving Office Nooks