Dektonclay, a project by Xavier Mañosa of Apparatu, cleverly explores an artisan's manipulation of Dekton®, an ultracompact surface material by Cosentino.
'Goliath'
The Spanish, family-owned Cosentino Group is a global concern, whose property portfolio includes: seven factories, fifteen kitchen and bathroom surface production centres, and over ninety Cosentino centres worldwide. Cosentino makes and distributes high-end innovative surfaces for the world of design and architecture. With a resolute commitment to research and development, the company produces several technologically-advanced surfaces, utilised in the creation of spaces and distinctive designs for the home and public domains. One such surface is Dekton®, a sophisticated blend of inorganic raw materials used in the production of glass, the latest porcelain tiles and quartz surfaces.
RELATED: 12 Distinct Examples of Ceramic Design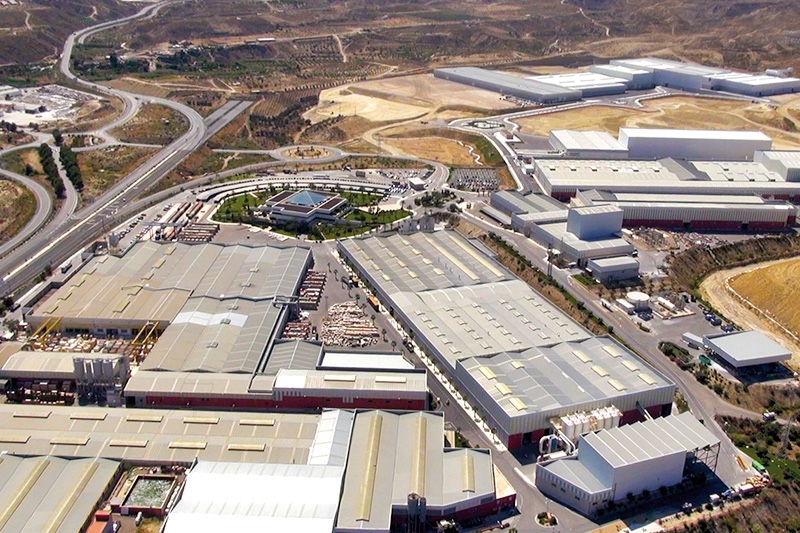 Where natural stone undergoes metamorphic changes over thousands of years, exposed to high pressure and high temperatures, Dekton replicates this process in a highly accelerated form. Consequently, this superior and ultracompact surface material has unlimited design and manufacturing applications.
'David'
On the outskirts of Barcelona, the family-owned Apparatu is a Spanish pottery workshop, atelier and design studio with a difference. Founded by the accomplished ceramicist Xavier Mañosa, Apparatu deftly balances and blends traditional ceramic craft with modern-day research and innovation.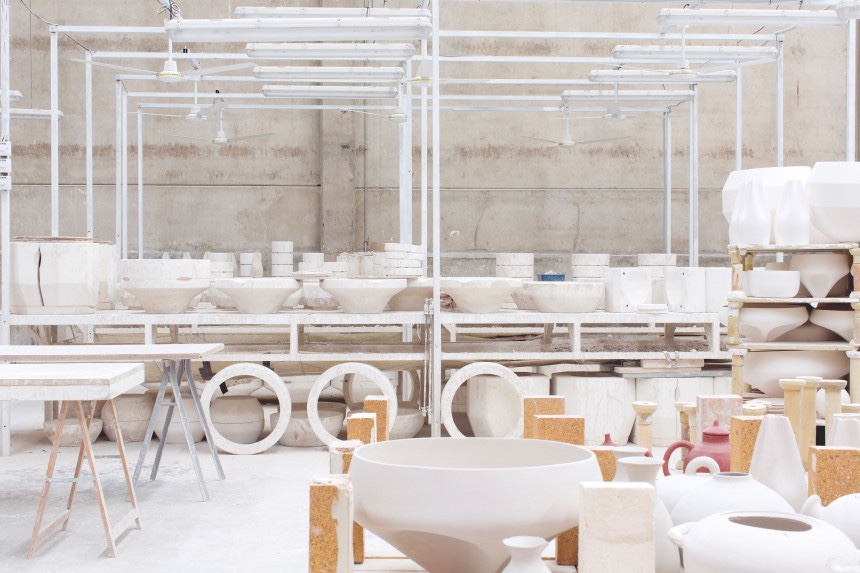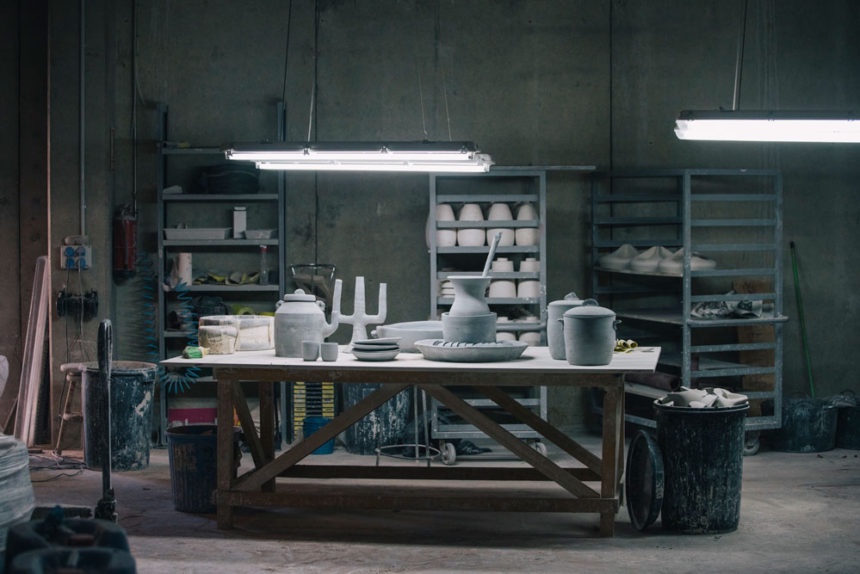 Dektonclay
In a modern-day twist to the traditional 'David and Goliath' story, Xavier Mañosa of Apparatu worked with Cosentino to produce Dektonclay, a project exploring the versatility of Dekton. Here, an industrialised product was manipulated by the hands of an artisan. Over a period of three years, Mañosa worked with Dekton to create a collection of tableware, kitchenware, furniture pieces and a kitchen itself.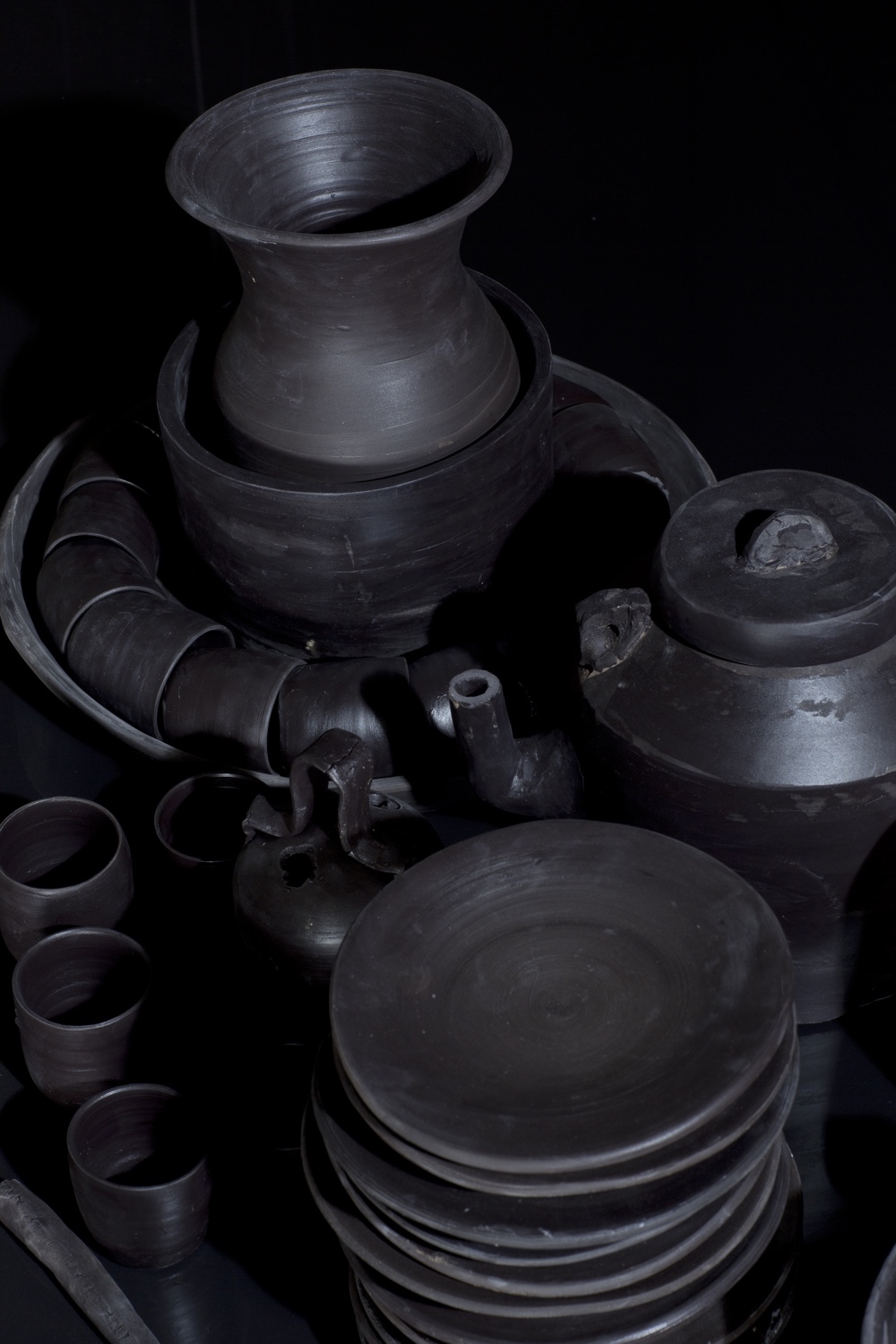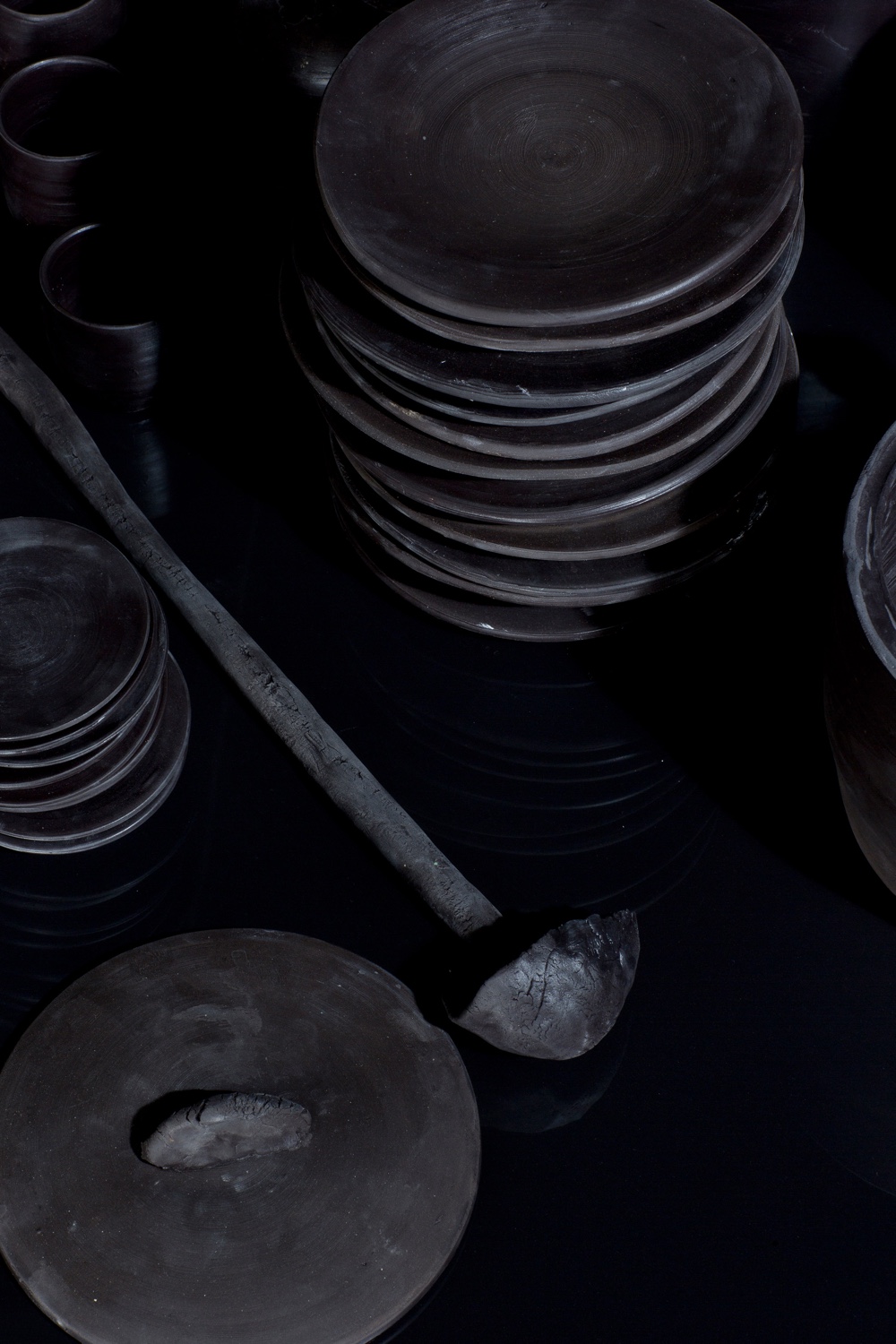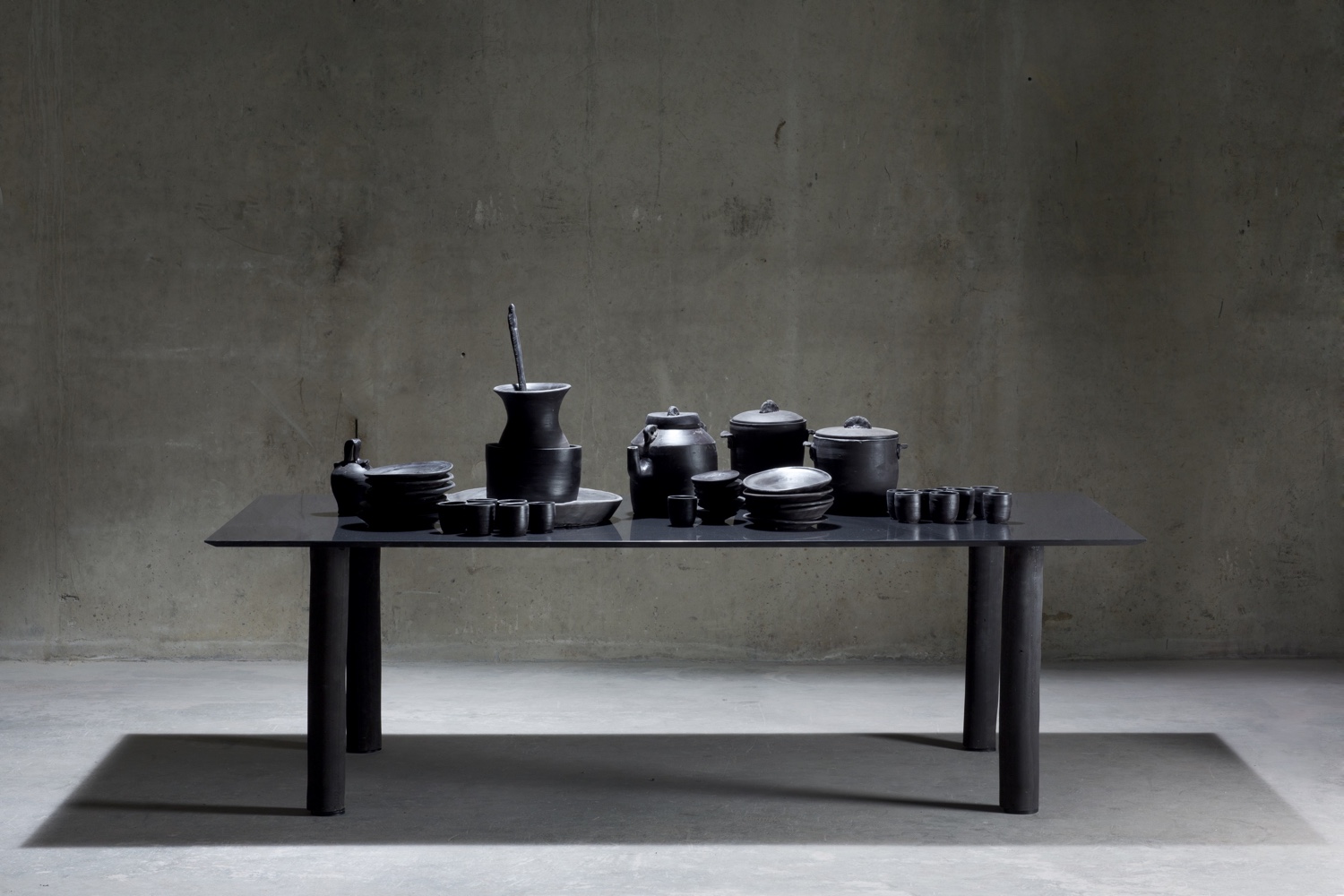 Xavier Mañosa was enticed by the idea of using only one material across the entire project: he manipulated Dekton to produce everything from ovens to handles. A gifted potter, Mañosa worked with Dekton to test the material's performance under different temperatures, ascertaining just how malleable Dekton could be, and seeking other ways in which the surface material might be used.
RELATED: Artisan kitchen suite: glamourous fringes decadent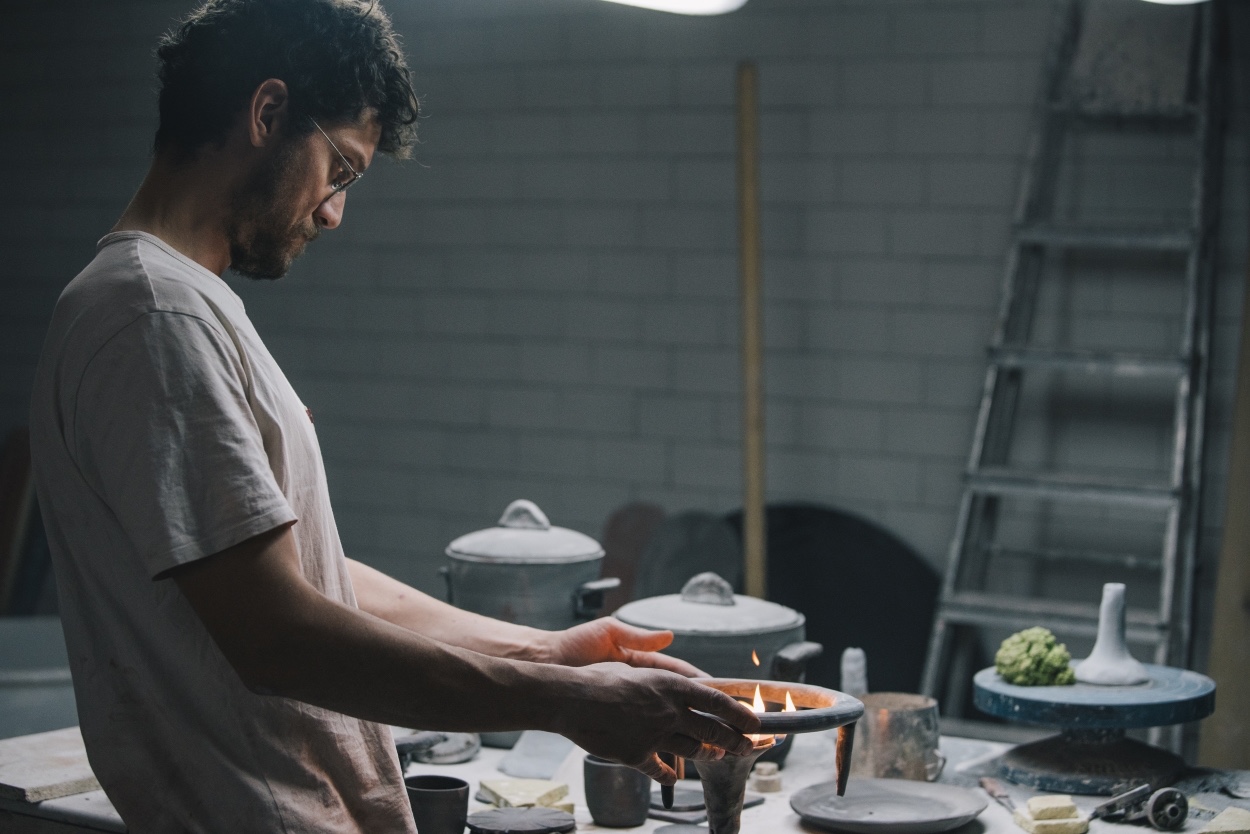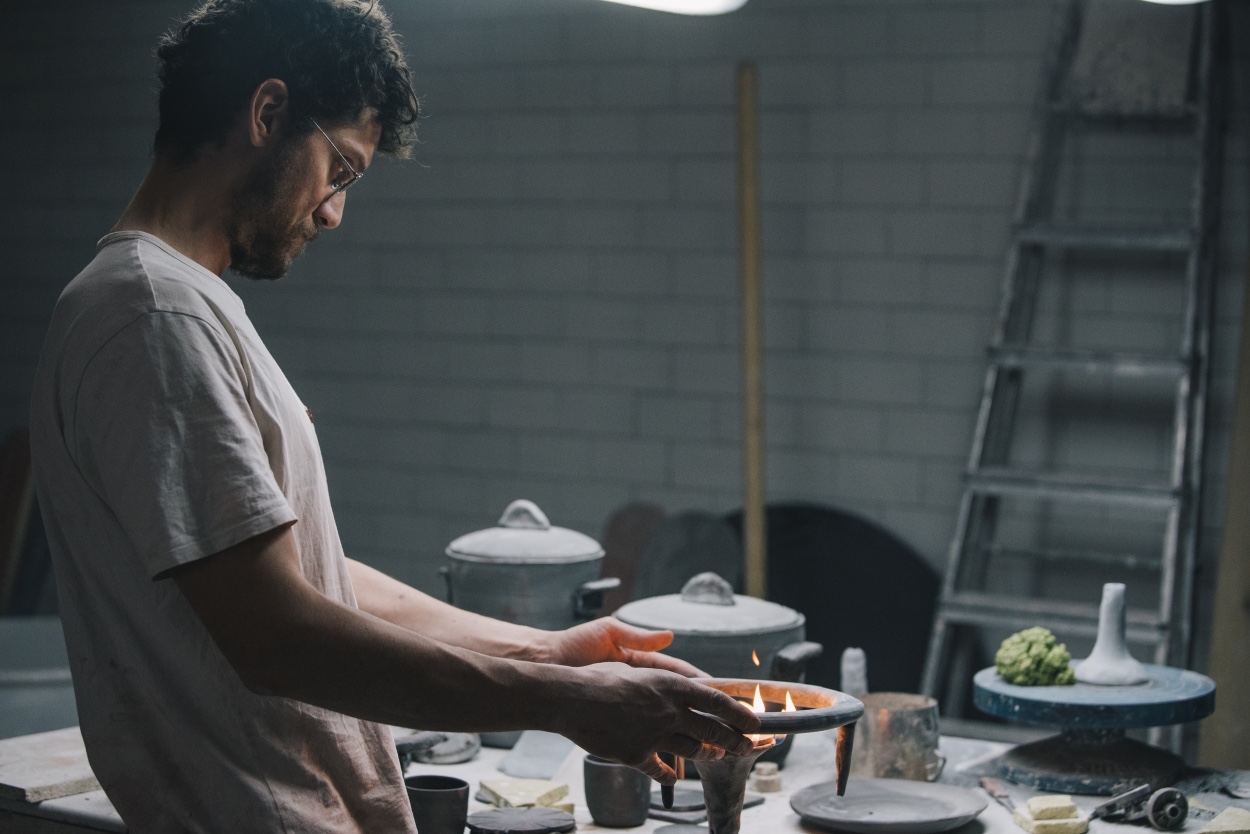 Available in a number of colours, Mañosa chose Dekton's Spectra XGloss hue: with an exquisite, glossy black finish, the effect is visually appealing and powerful. Indeed, through Dektonclay, Xavier Mañosa has achieved a project of visual merit, the result one that is original, engaging and aesthetically pleasing.