Today's post is all about decadence! Decadence on a budget, that is. To create a table that celebrates abundance and the beauty of nature, all you need are a few simple ingredients. A less-is-more color palette reflects today's top styling trends and allows the food to take center stage. Plus, by using what you have and incorporating fresh greenery, you can set a lovely holiday table. Continue reading for details…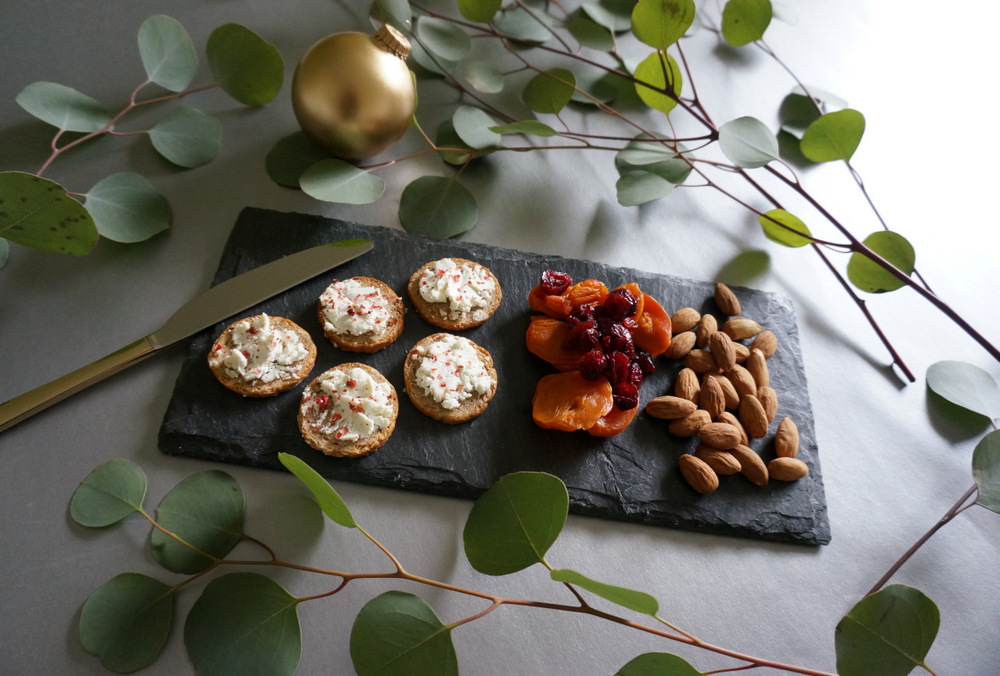 *Photos and styling by Kate Simmons for Decoist
Create a Backdrop of Greenery
Let's start with the greenery! Create a "runner" using the plant of your choice. I used flat leaf eucalyptus. It's affordable and oh so festive!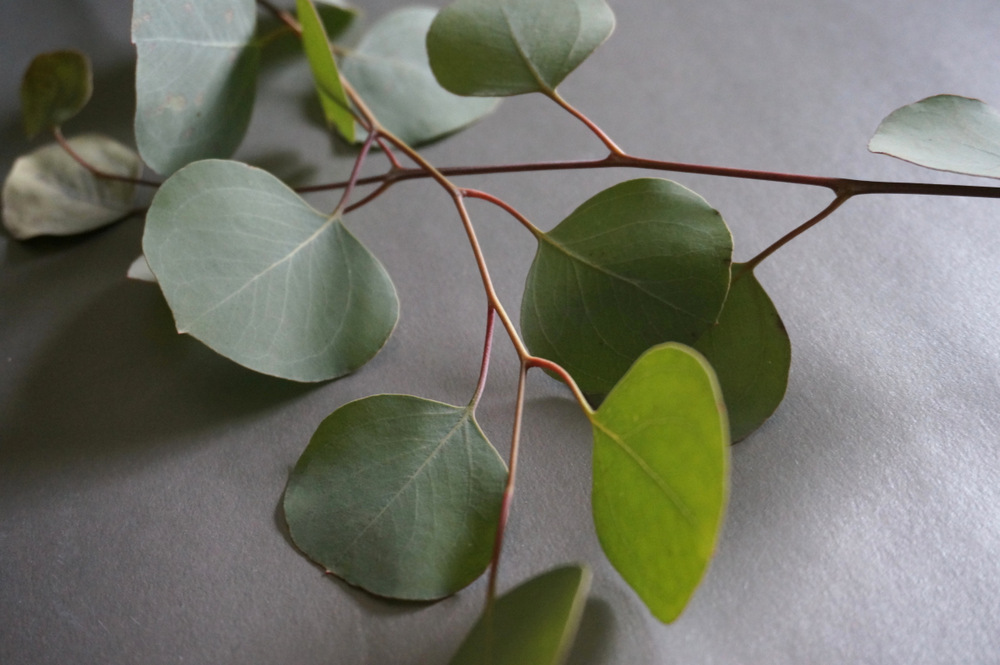 AN IMPORTANT NOTE: EUCALYPTUS CAN BE POISONOUS IF CONSUMED IN LARGE AMOUNTS, AND THE OIL IS CONSIDERED TO BE TOXIC. Yet eucalyptus is often used in tablescapes, as it's undeniably lovely. As a rule, keep this plant away from children and pets, and don't place it on plates and napkins. In other words, make sure your guests know it's not edible! While eucalyptus surrounds the plates in today's photos, feel free to contain it on your table.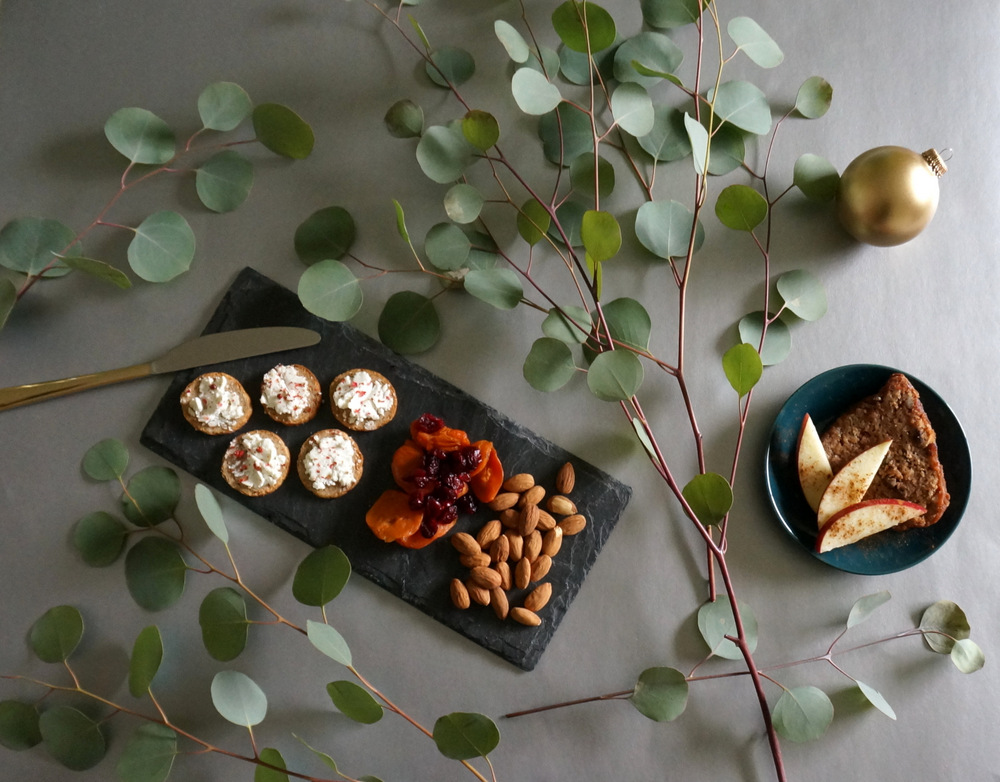 Other greenery options include boxwood and pine. All you have to do is head to your local florist or market, and you will find an array of green selections at this time of year.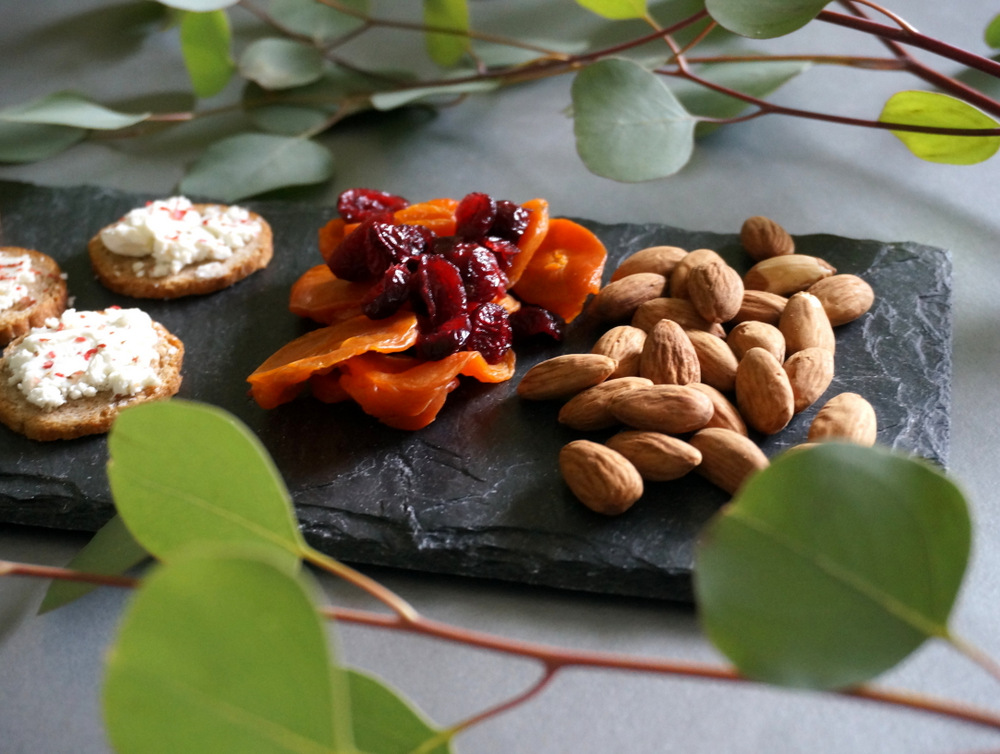 As you can see, eucalyptus creates a beautiful base for the table. Its silvery-green leaves are the perfect hue for the holidays, and they beautifully complement the food in terms of aesthetics: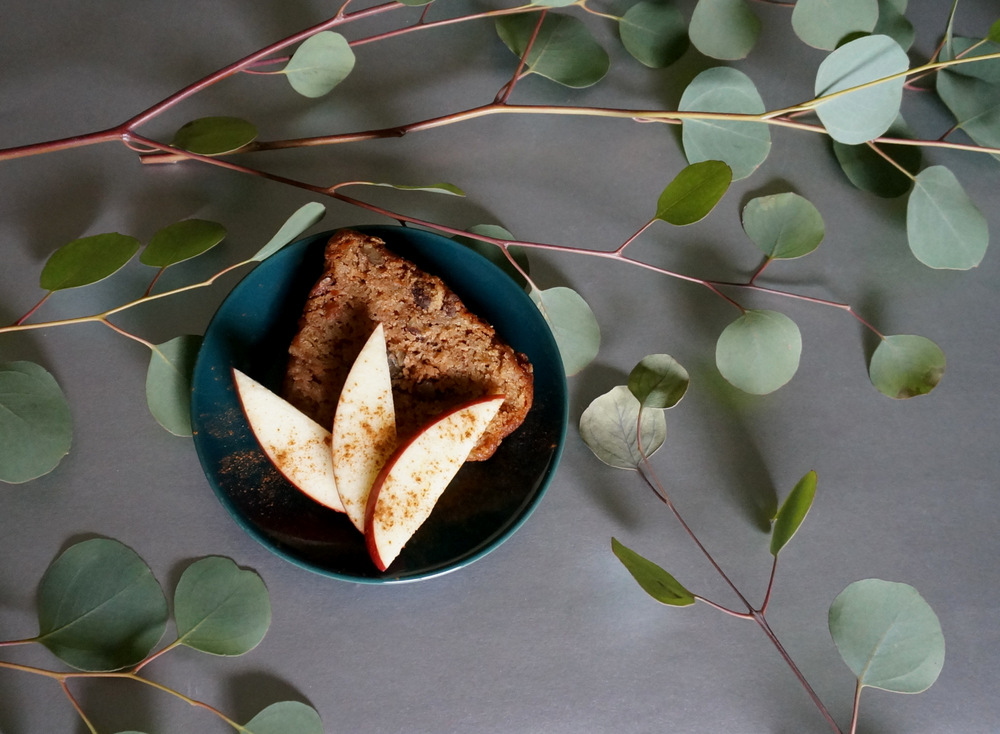 Use What You Have
So you've got your greenery. What else will you use on your decadent holiday table? Start with what you have! While the concept seems simple, it can be super helpful at a time of the year when you're spending large amounts of money on gifts for your nearest and dearest.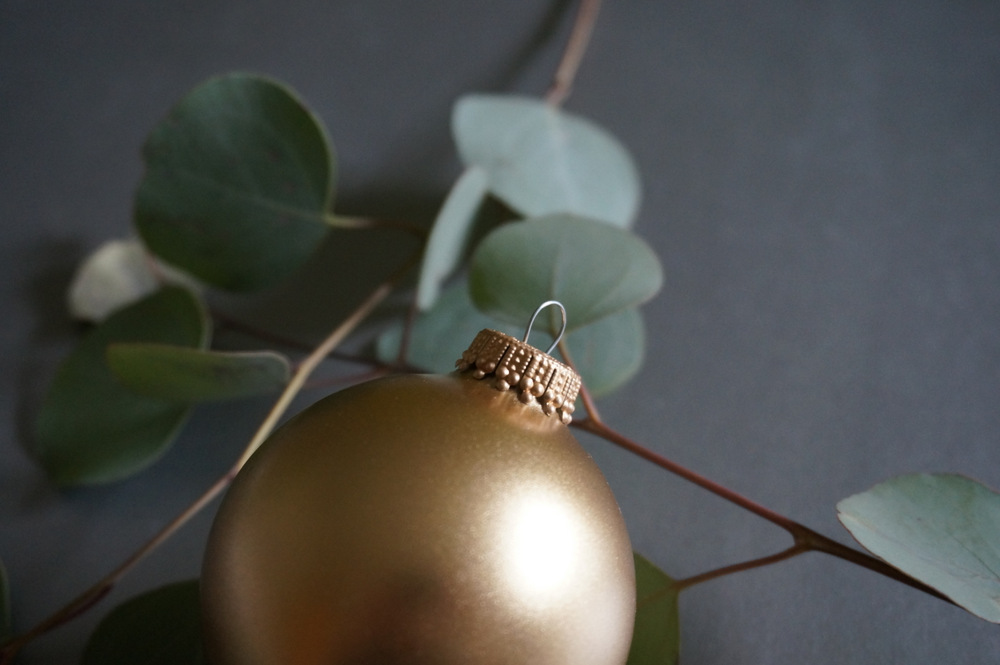 I used gold ornaments to offset the silver-grey of the tablecloth and complement the greenery. By sticking with simple, rich-toned serving pieces such as a slate cheese board and teal appetizer plates (the total for all of these items was under $25!), I was able to create a striking tabletop vignette.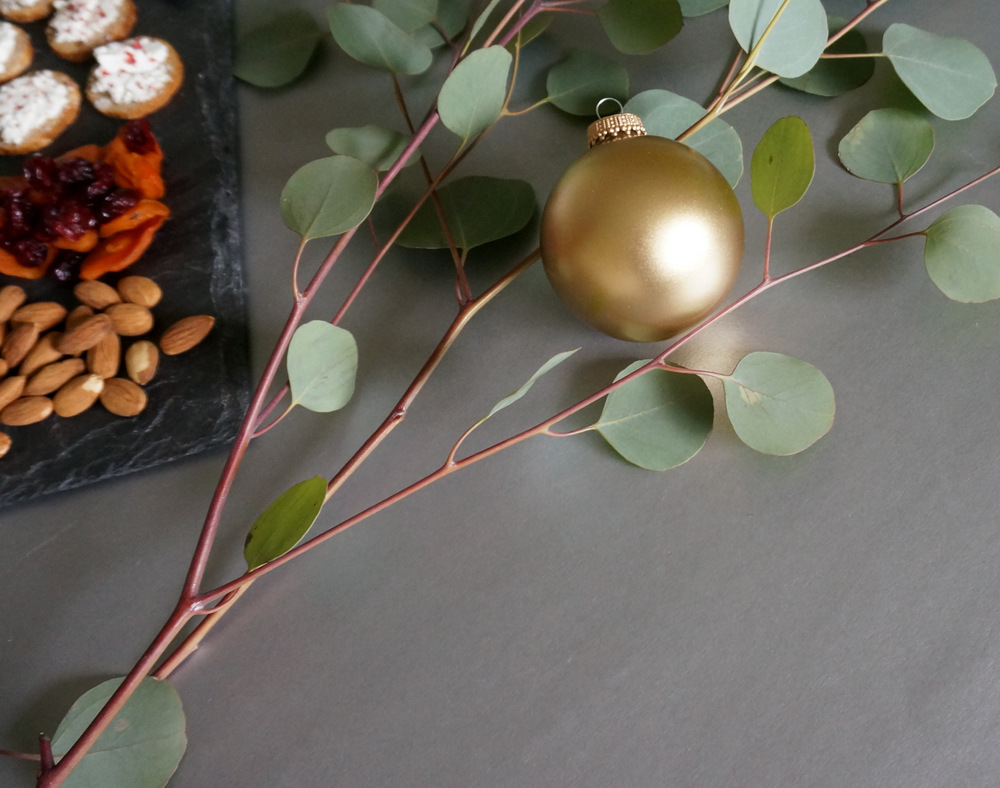 Let Food Double as Decor
Last but not least, when it comes to abundance, let your food take center stage! If there are items that will remain on your dining table throughout the meal, make them count. Play up the decadence with a range of colors and textures.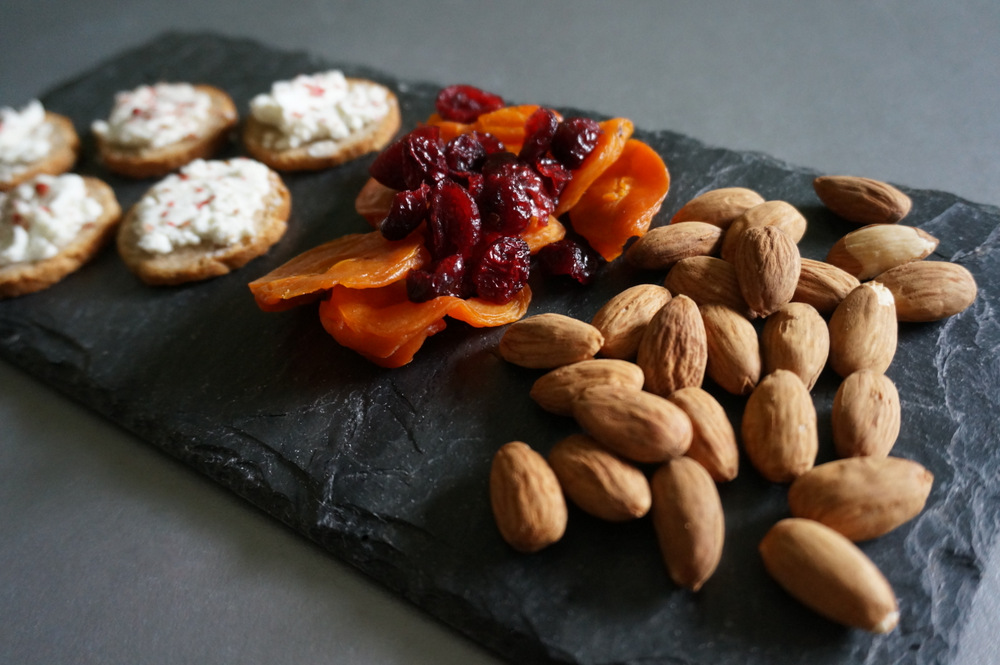 My appetizer assortment included cracker rounds with goat cheese and pink peppercorn, dried apricots and cranberries, and roasted almonds: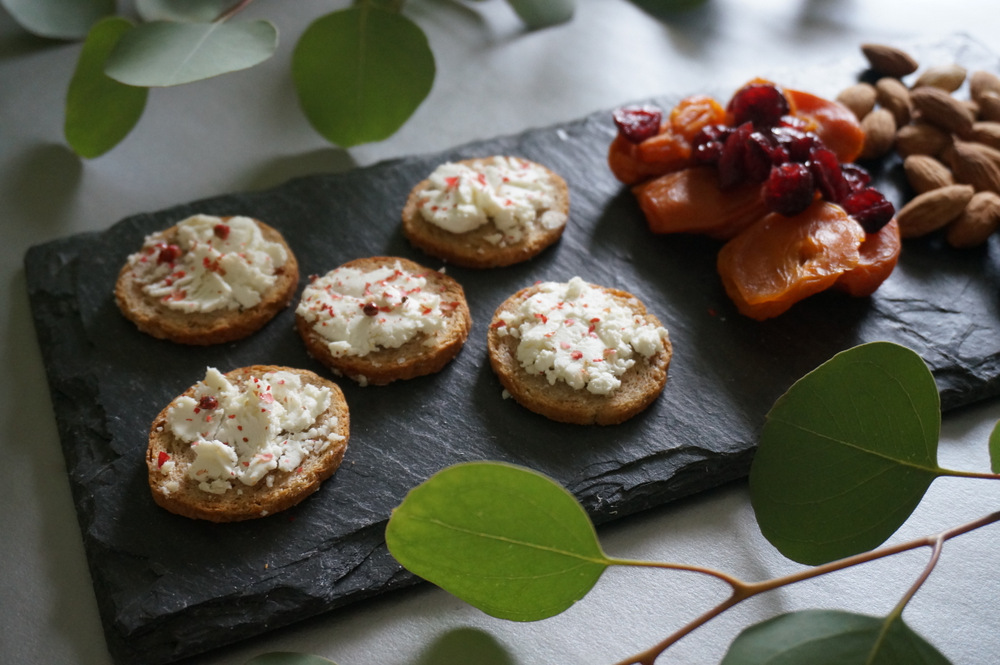 For dessert: apple cake with cinnamon apples on the side! Note that I used understated yet classic napkins so the food could take center stage. This type of moody color palette for the table (which lets the food be the star of the show) is a definite trend in food blogging. I'm currently loving it, as you can tell!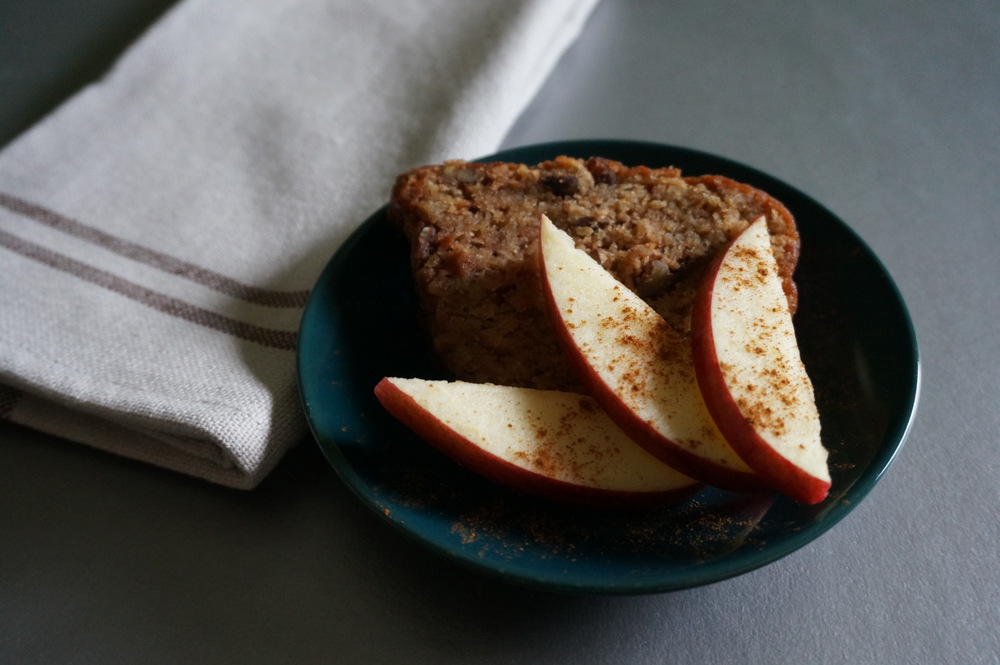 Remember, the eucalyptus leaves should not be consumed! Distance them from the food if you have concerns.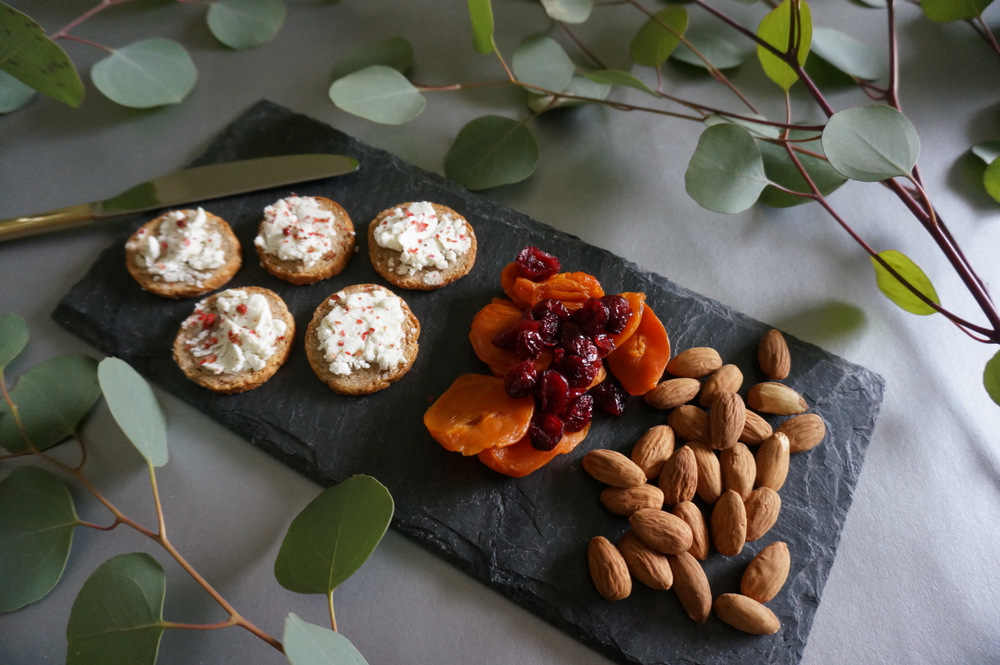 Wishing you and yours a bountiful holiday season!
Liked the story? Share it with friends.