Cork is a versatile, 100% organic, reusable and recyclable raw material. An entirely natural plant tissue, cork is the bark of the cork oak and is removed without damaging the tree or impairing its development. Over half of the volume of cork is made up of air, thus rendering it an exceptionally light material. Moreover, cork is completely waterproof and flexible, an excellent sound and heat insulator, and a natural fire retardant.
Pleasing Planet-Friendly Design
Portugal has the world's largest area of cork oak, montado, with around two thirds of the world's cork exported by the country. Cork oak forests form a unique ecosystem that exists only in the Mediterranean basin; in Portugal, the montado is concentrated mainly in the the country's south. The cork oak, a source of much pride, was designated Portugal's national tree in 2011.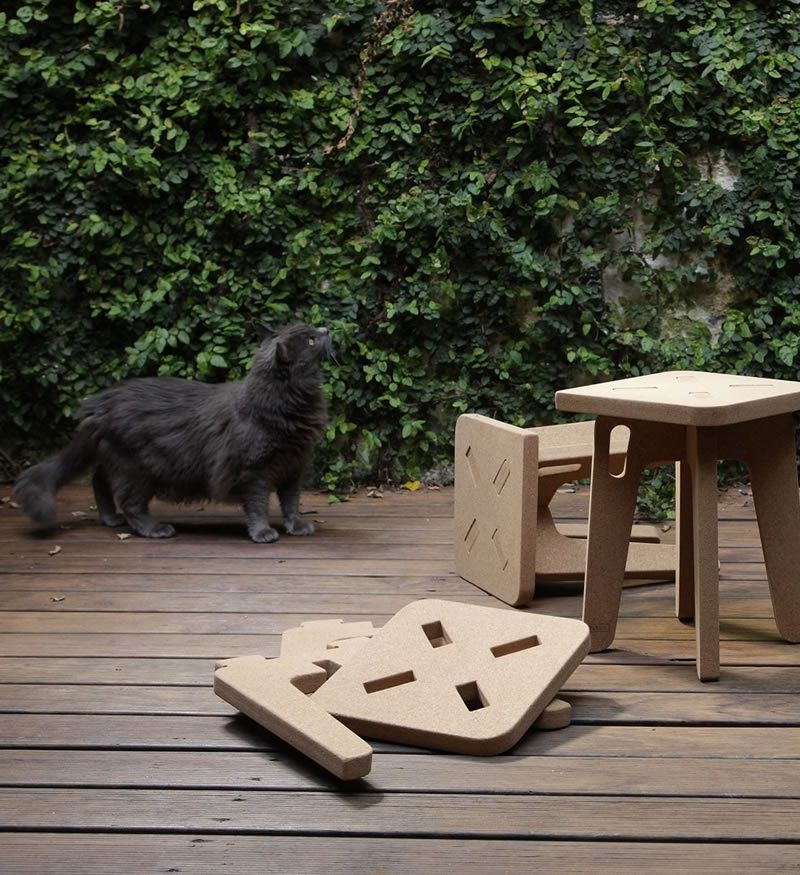 Children's stool by PLY&co.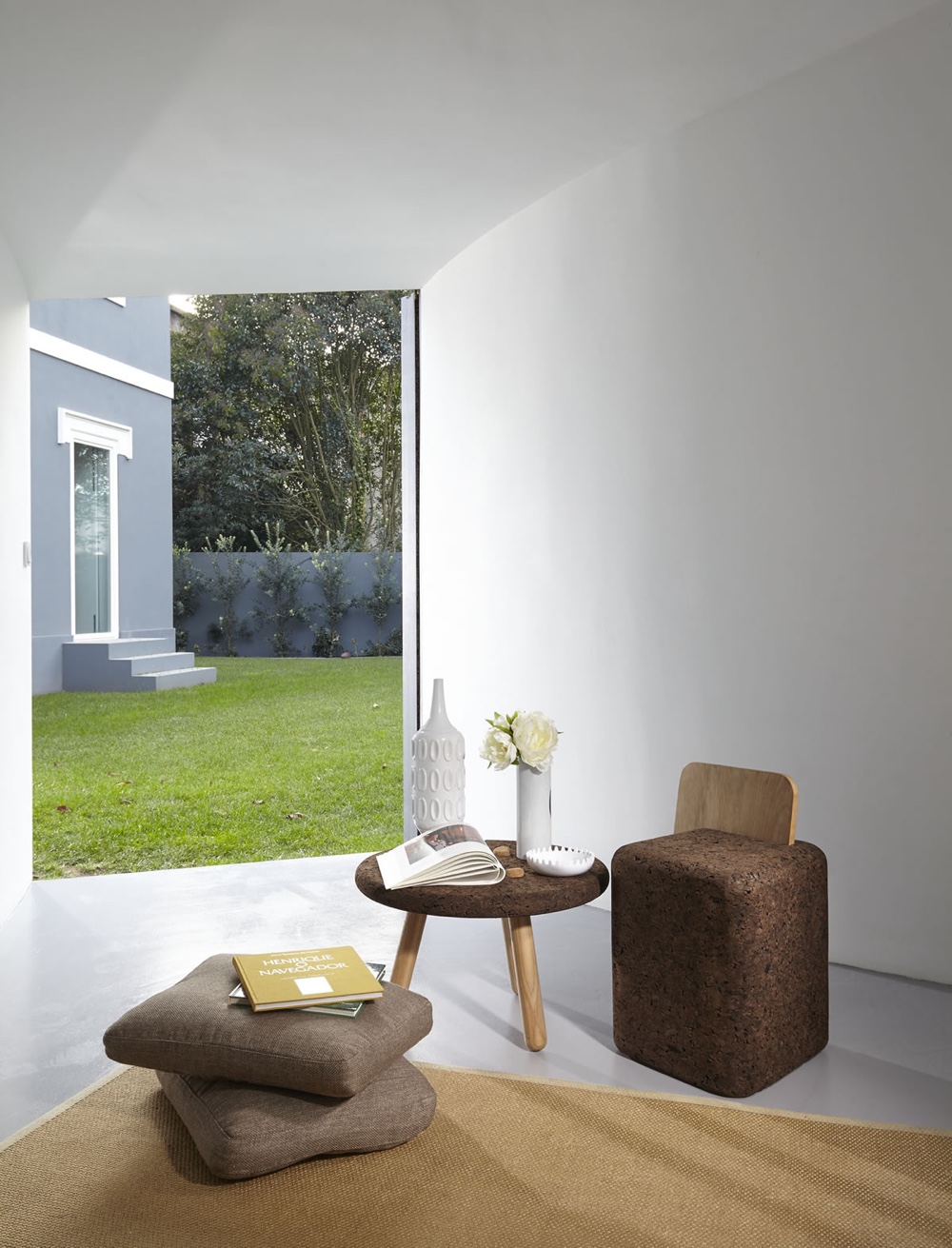 Stool and coffee table from BlackCork.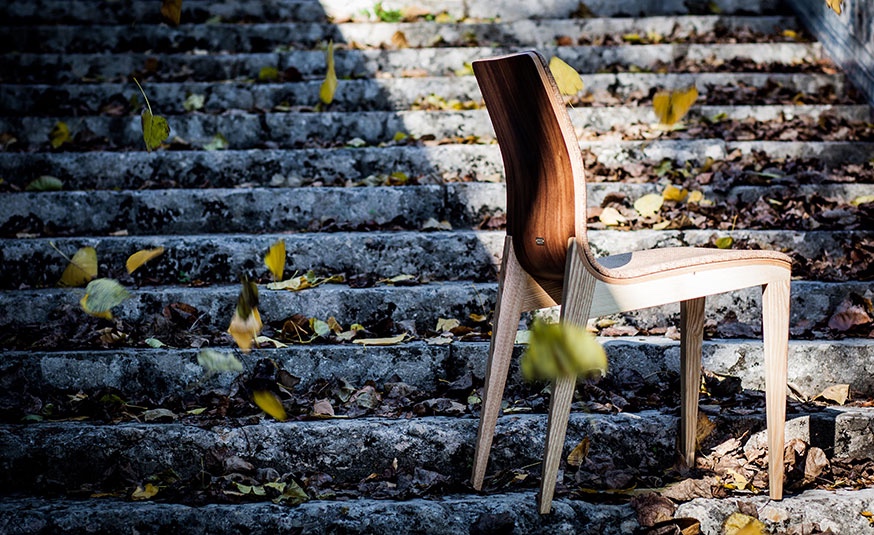 Portuguese Roots Chair (in wood and cork) by designer Alexandre Caldas, creator of AROUNDtheTREE.
The production of cork does not destroy trees. After harvesting, the cork oak undergoes a process of self-regeneration not seen in any another species.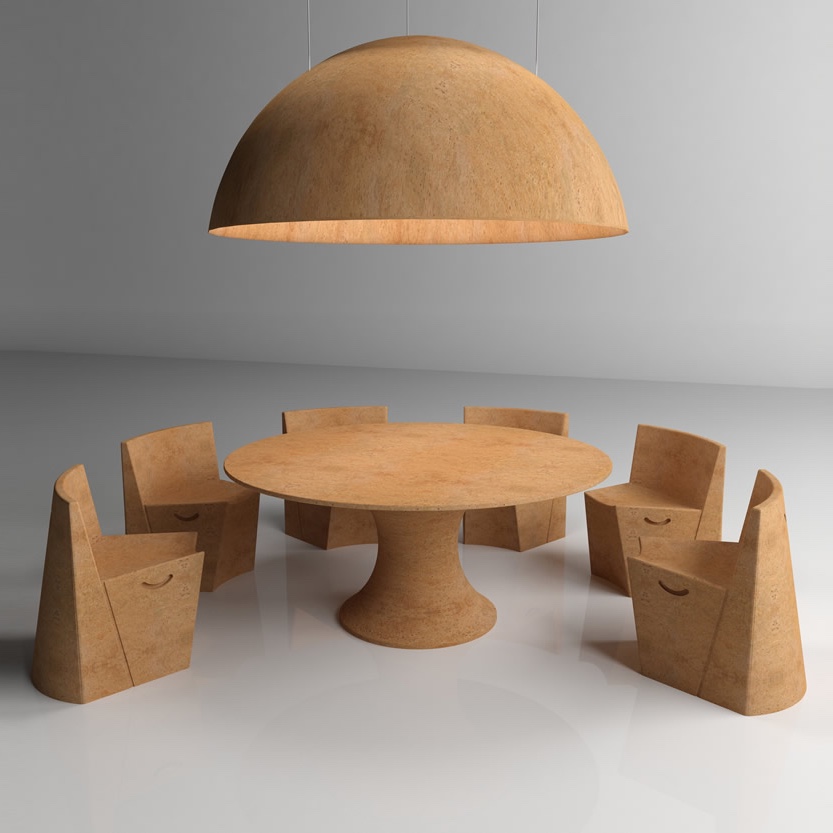 Ayres Cork furniture set.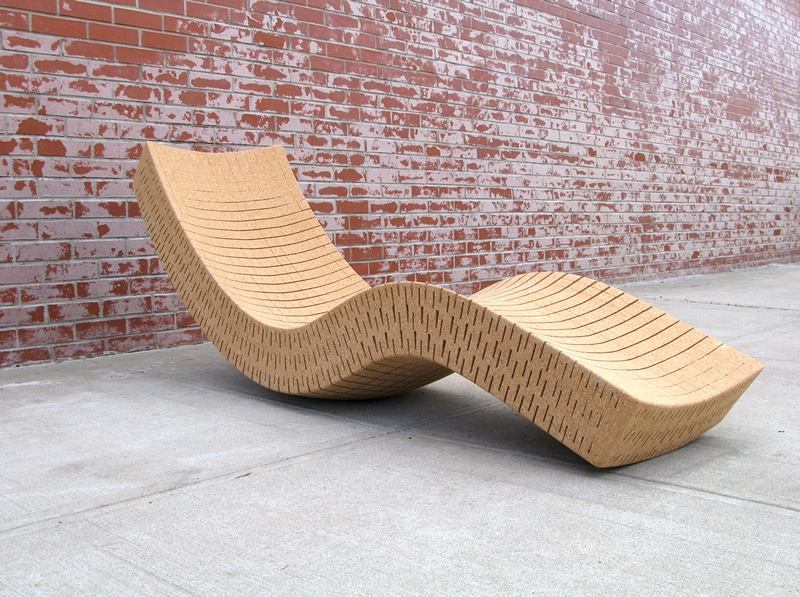 Chaise Longue by designer Daniel Michalik.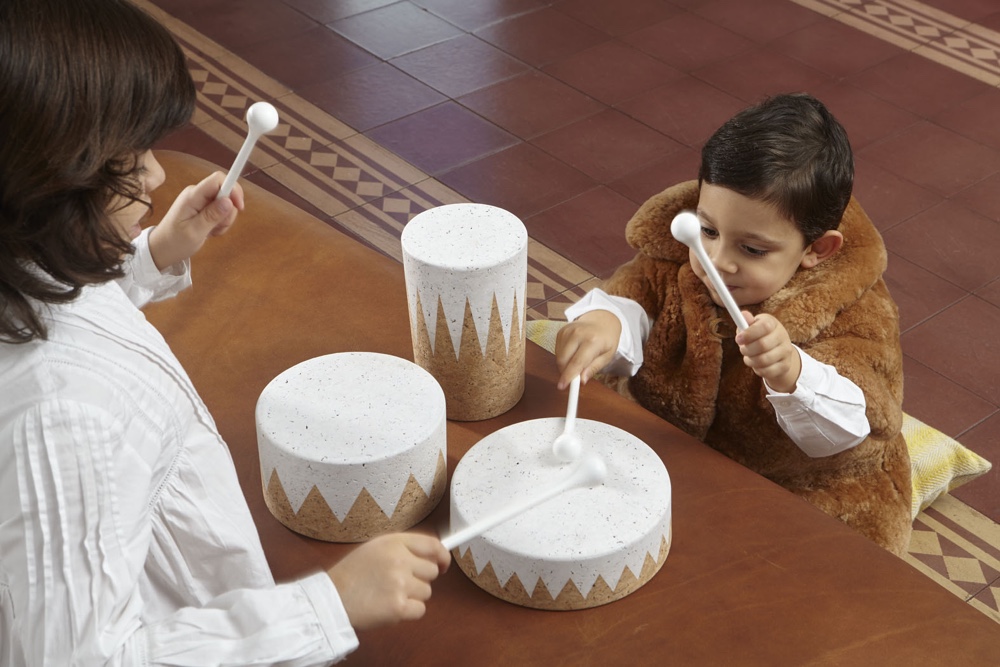 Drums by Studio Pedrita from the Materia collection launched by Corticeira Amorim.
Sustainable Production Line!
The life cycle of cork as a raw material starts with its extraction. The harvest time for cork is typically between mid-May and late August; this is its most active growth period. A single cork oak will take twenty five years to produce cork, and that same tree is then harvested for an average of 150 years. A cork oak's first harvest yield is known as 'desbóia' or so-called 'virgin cork'. This cork is much harder than normal and is used in areas such as flooring and insulation. It is then a further nine years before a cork oak will produce its second yield, known as secondary cork.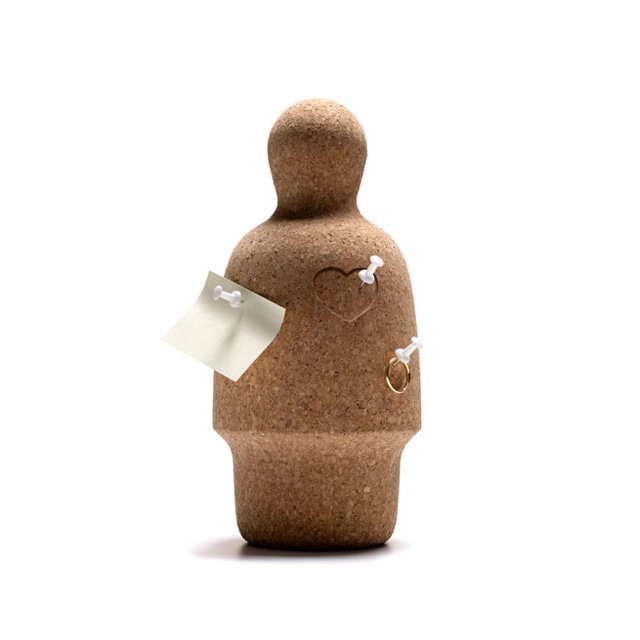 Pino by Daniel Caramelo from the Materia collection launched by Corticeira Amorim. Image © Daniel Caramelo.
Yet for one of cork's most famous products – the cork stopper – it is the cork oak's third and subsequent yields that are used to produce quality corks. A tree is then expected to produce superior cork every nine years and will average fifteen bark harvests across its lifetime.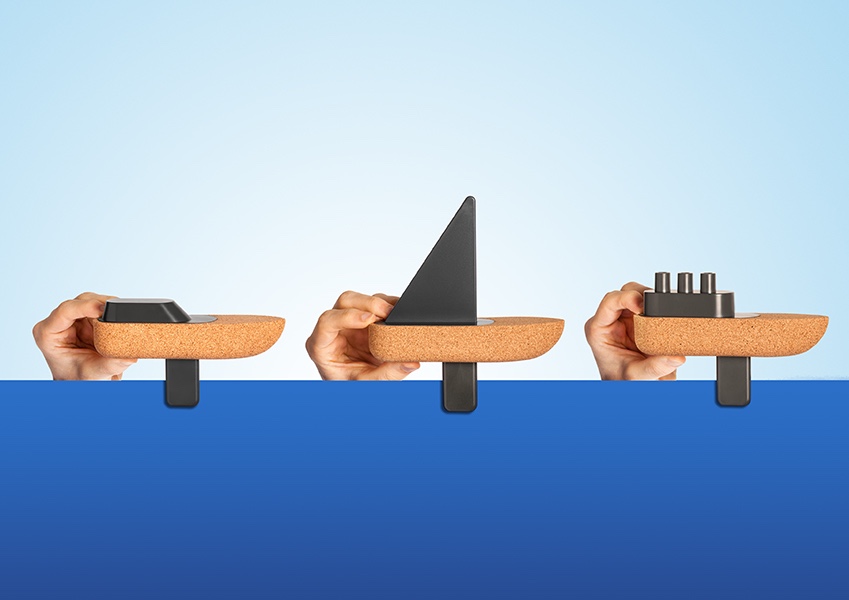 Bathtub fun with Bote by Big-Game from the Materia collection launched by Corticeira Amorim. Image © Big-Game.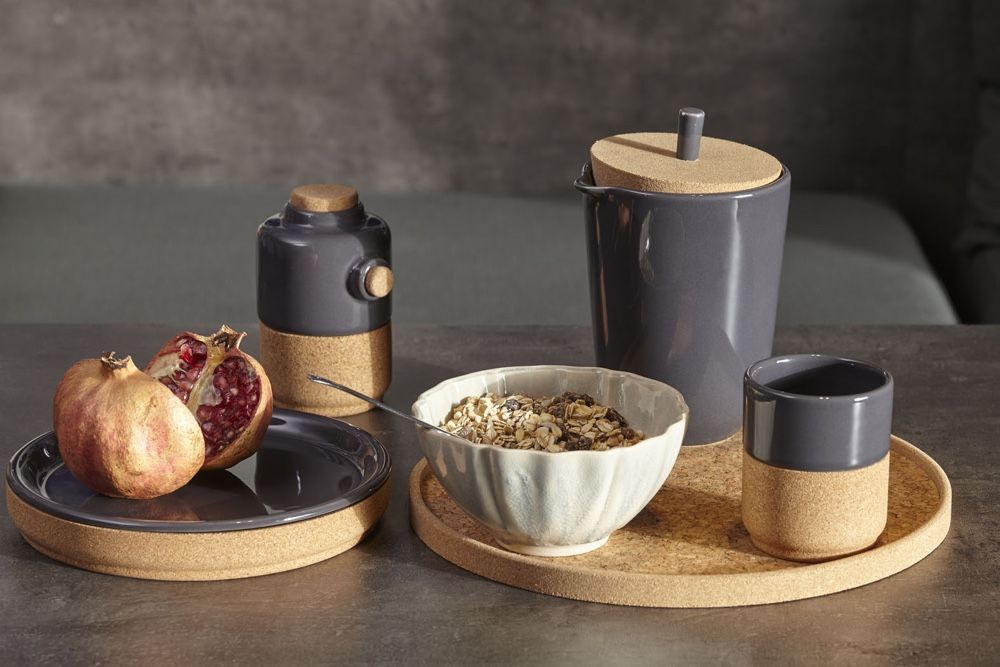 The Alma Gémea collection combines cork and stoneware.
The number of corks produced annually throughout the world would be enough to complete 15 laps around the world.
Making of Cork
Cork is harvested by descortiçadores, people who are experts at removing the cork oak bark without damaging the actual tree. Once removed, the cork oak is marked with the last number of the year in which it was harvested. The extracted cork is then allowed to rest and season, a period that lasts no fewer than six months. Cork planks from the third harvesting are 'cooked' in boiling water for approximately one hour, a process that cleans the cork, increases its thickness and makes it softer and malleable. This technique is prescribed by the International Code of Cork Stopper Manufacturing Practice.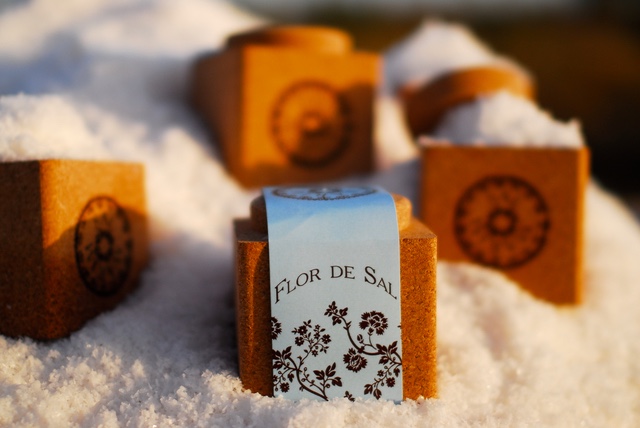 Salt packaging made of cork.
After boiling, cork is left to stabilise for two to three weeks; cork planks are then graded and 'punched' in order to obtain natural cylindrical cork stoppers. Cork from the first two harvests, along with cork wastage when making stoppers, is used for the manufacture of products intended for construction and decoration, among other things. Furthermore, initiatives to recycle cork stoppers are growing in a number of countries. Recycled corks are used in producing cork boards, place mats, flooring, insulation, et cetera.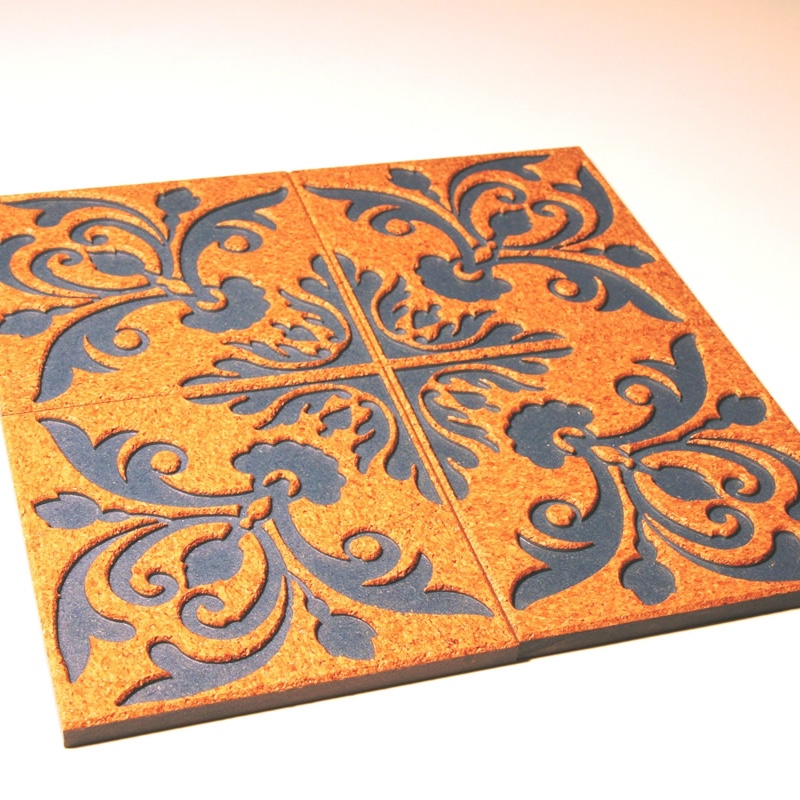 Cortilejo combines cork with tile.
"The floor of the Sagrada Familia Cathedral in Barcelona is made of cork, to improve the acoustics and eliminate cold."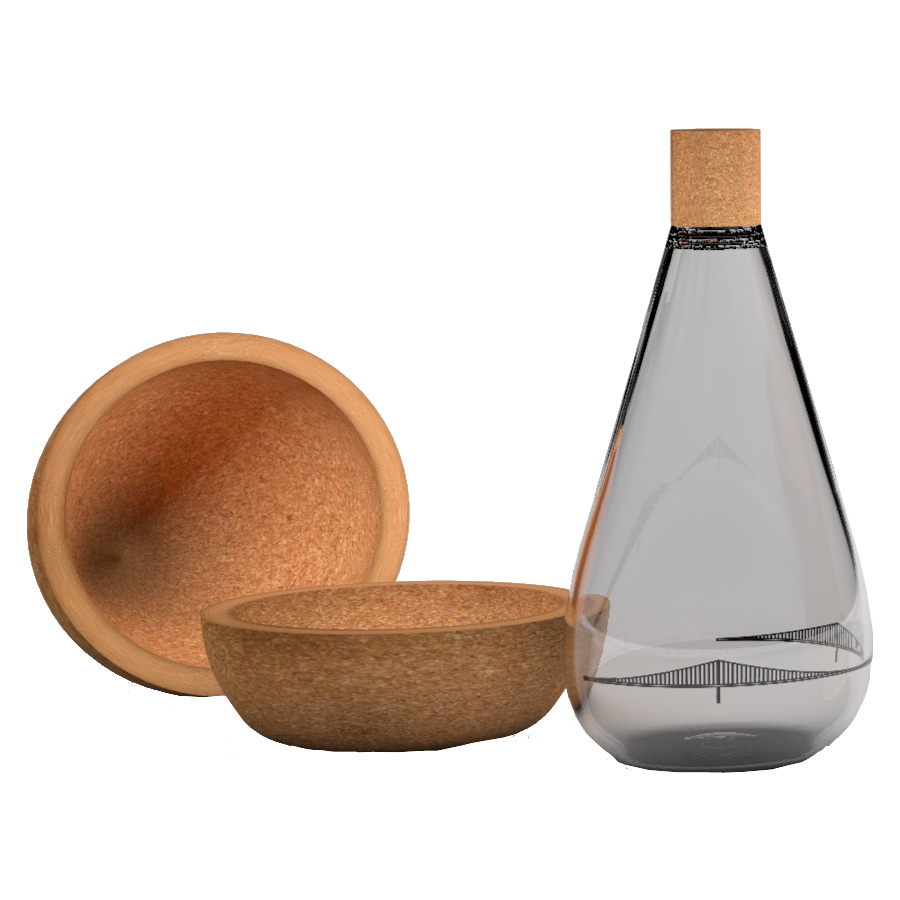 Aqua for tap water was designed by Minerva Loos.
Timeless with a Trendy Tweak
Cork is both a noble and adaptable material, its use dating back several thousand years to ancient Egypt and Persia (now Iran). In the 21st century, cork's potential as a sustainable material is winning it much favor from designers, with cork applied to various everyday objects and furnishings. As well as its environmental credentials and use in differing forms, cork's design appeal is centered on its warmth and tactility. Today's creative designers have ensured cork is viewed more and more as a desirable material, one whose value is expressed in a range of intelligent designs.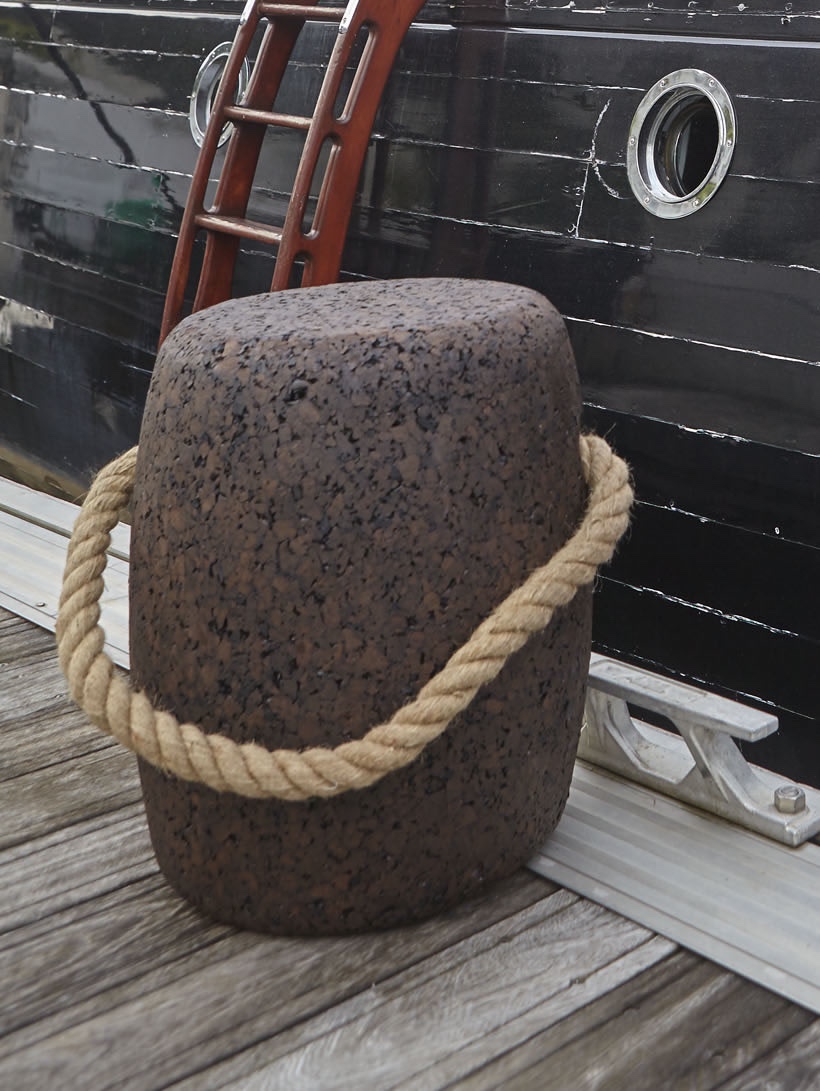 A cork pipo (small barrel) created by Portuguese brand DAM.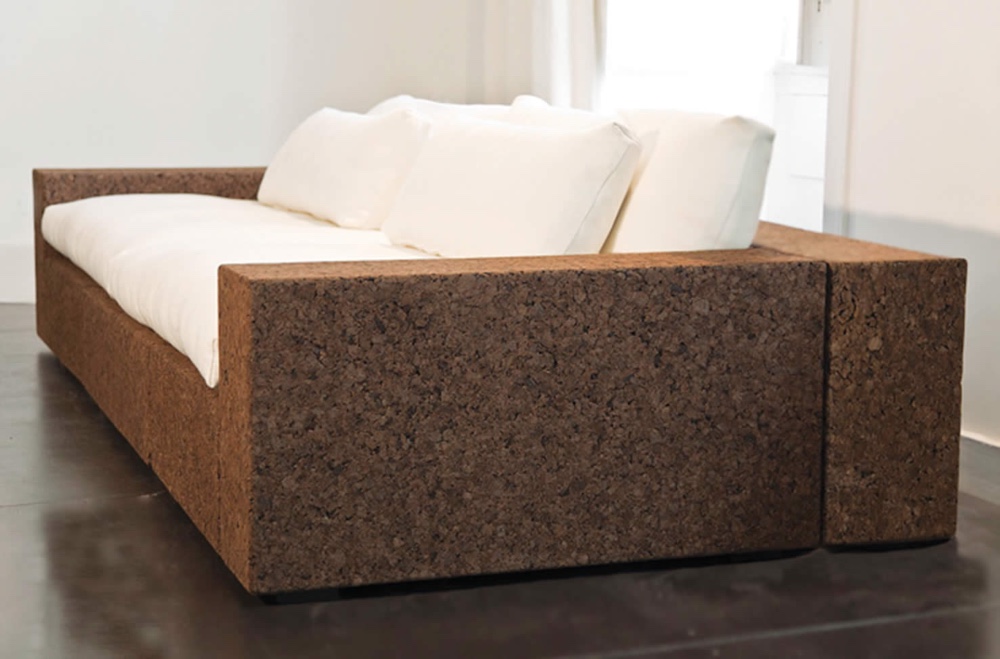 A sofa made using cork agglomerate from Botaca.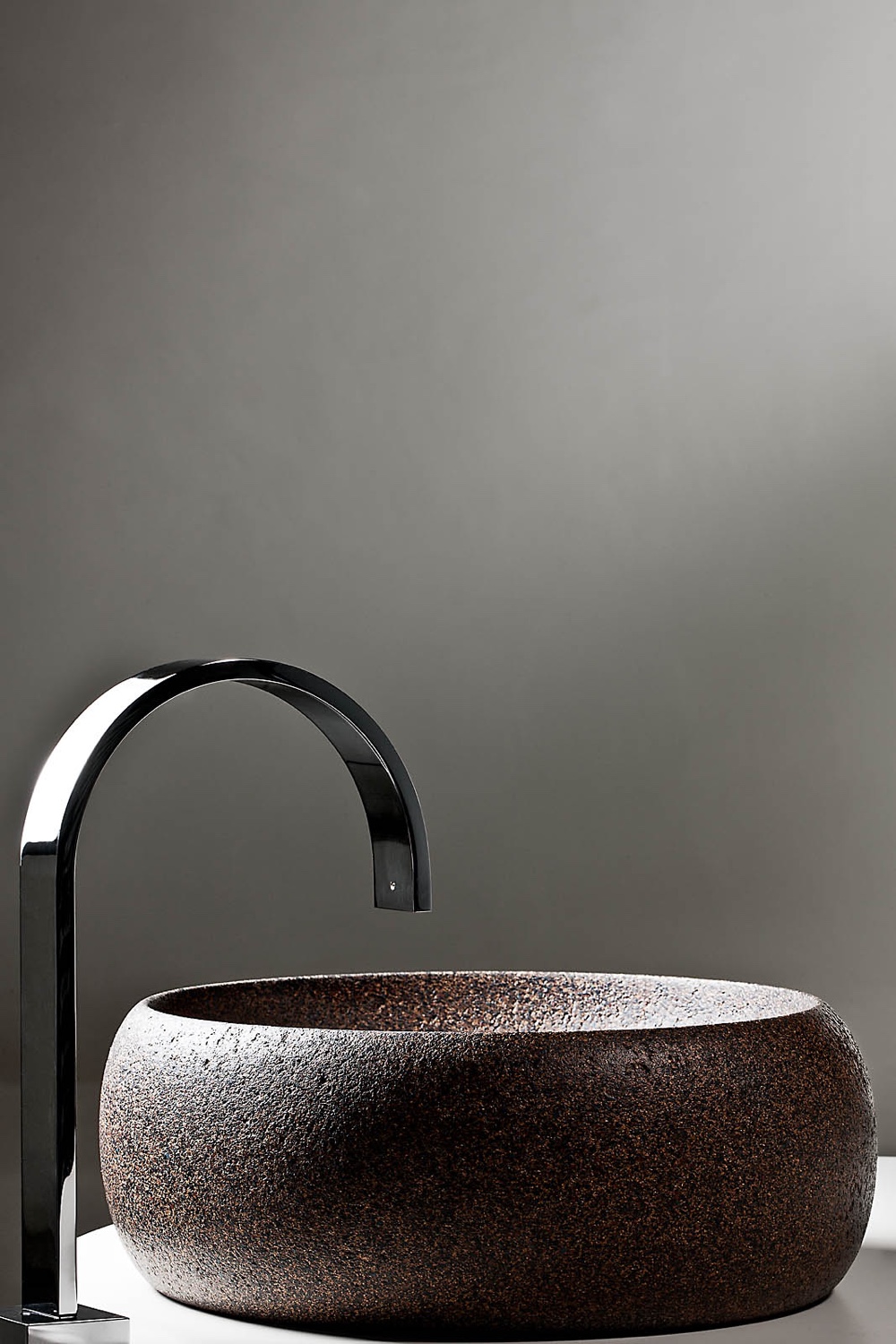 Cork handbasin by Alzira Peixoto and Carlos Mendonça for Simple Forms Design Brand.
This article's factual information and quotes were sourced from APCOR, the Associação Portuguesa da Cortiça (Portuguese Cork Association).
All images via APCOR except where otherwise noted. Twitter: @Apcortica.