The modern kitchen is well and truly the heart and soul of the house and often ends up being the social zone where family members come together to catch up after a long, hard day. While that is hardly surprising, the owners of Salt and Pepper House by KUBE Architecture in Washington D.C. take it a step further by making their new 'cook's kitchen' the focal point of their existing rowhouse makeover. The new kitchen sitting on the ground floor acts as a bridge between the front guest lounge and the rear living area and dining space, and is visually connected with the revamped rear garden.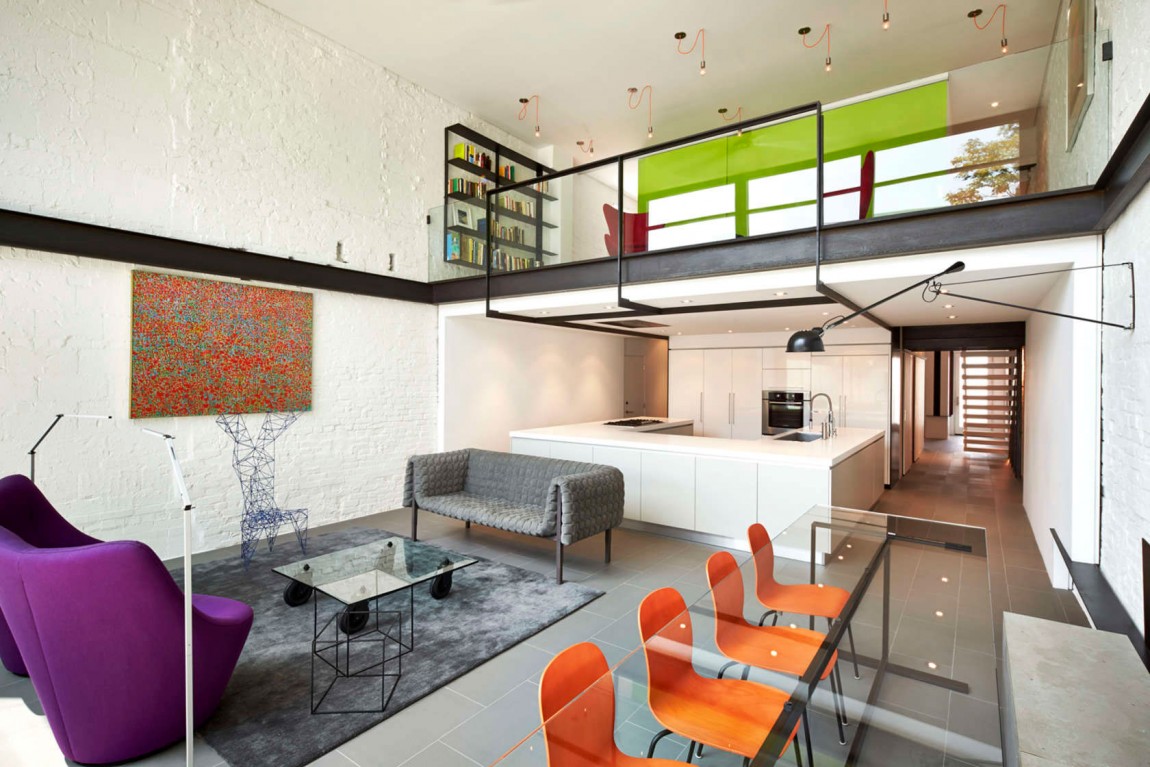 As is the norm these days, it is once again large sliding glass doors and a double-height wall of windows above that open up the otherwise 'closed home' towards the small, private garden outside. It is the airy living area in black and white that acts as the intermediate zone between the new kitchen and the outdoors, and bright pops of red, purple, orange and yellow give the interior a playful twist. A crisp black and white color scheme (a visual reinterpretation of salt and pepper) sets the backdrop, while colorful décor and brilliant wall art provide the necessary sparkle.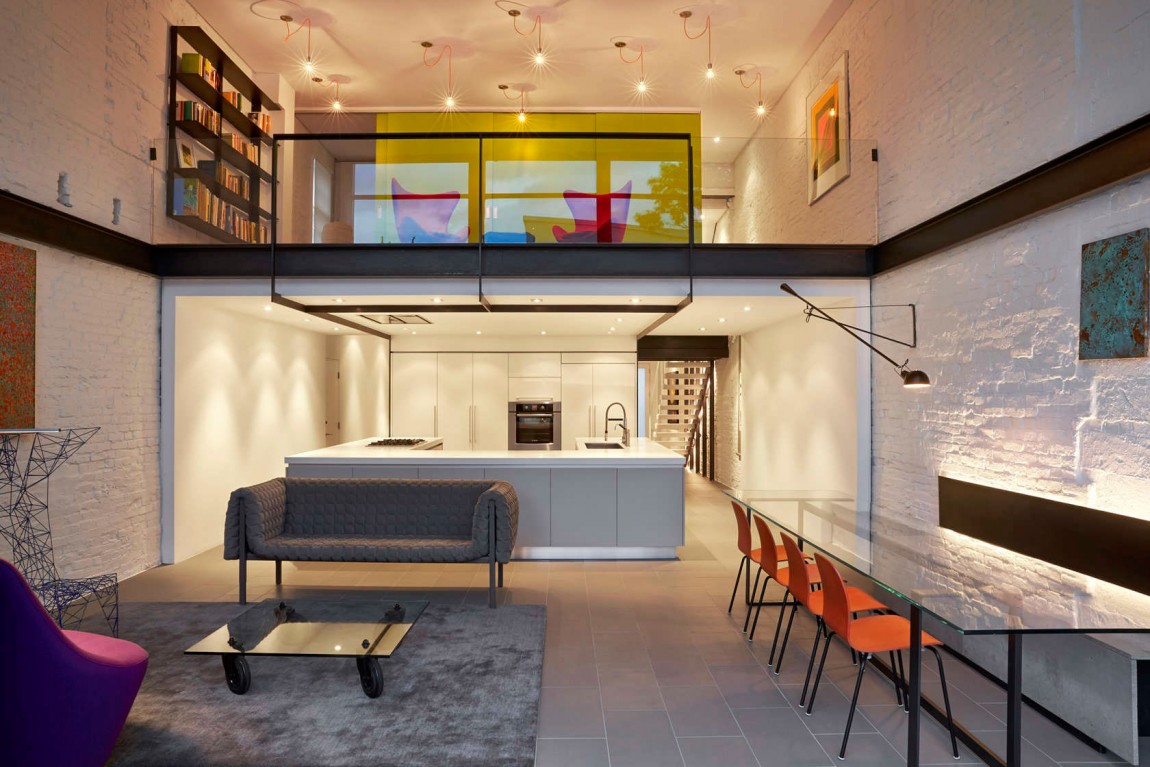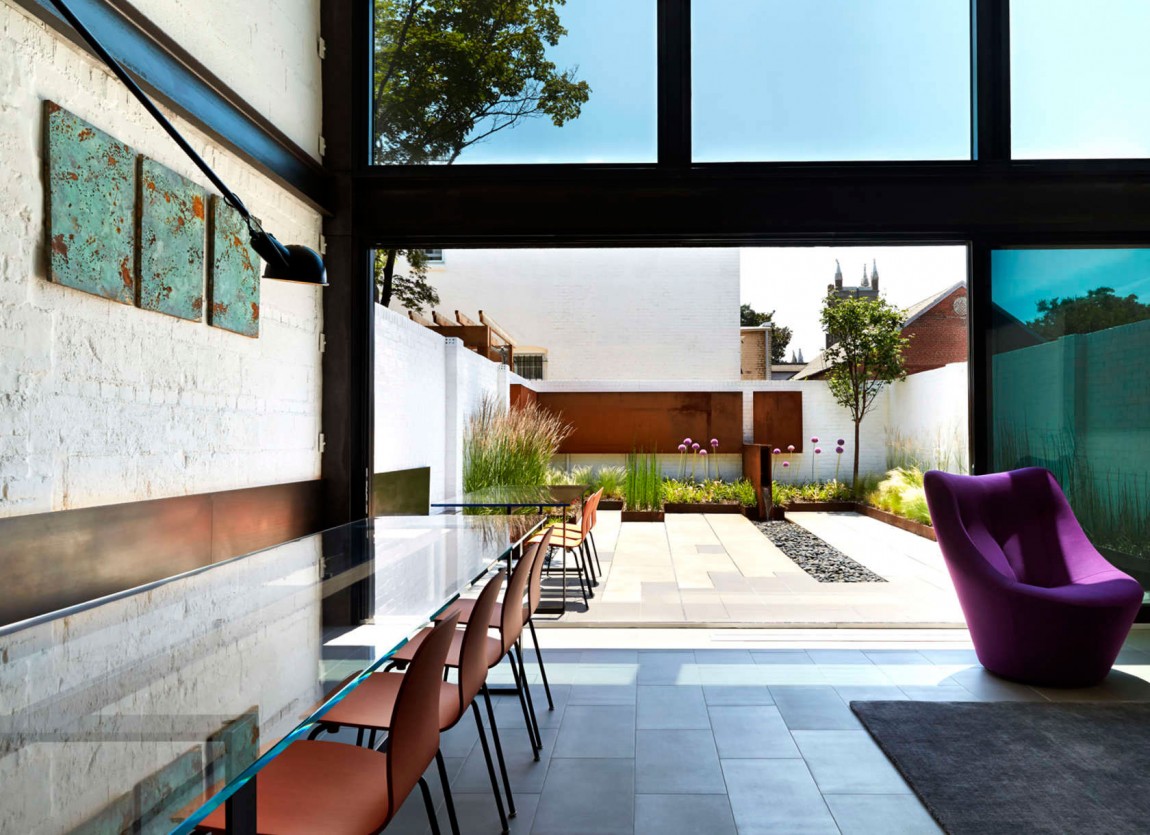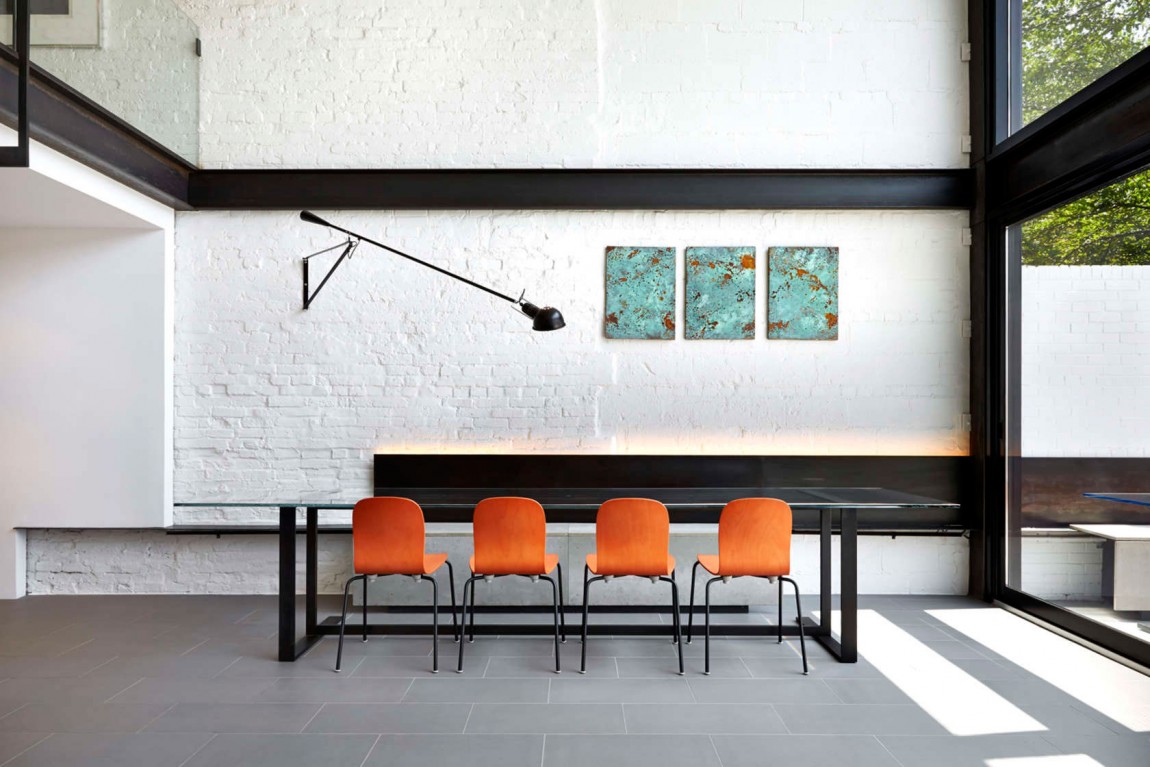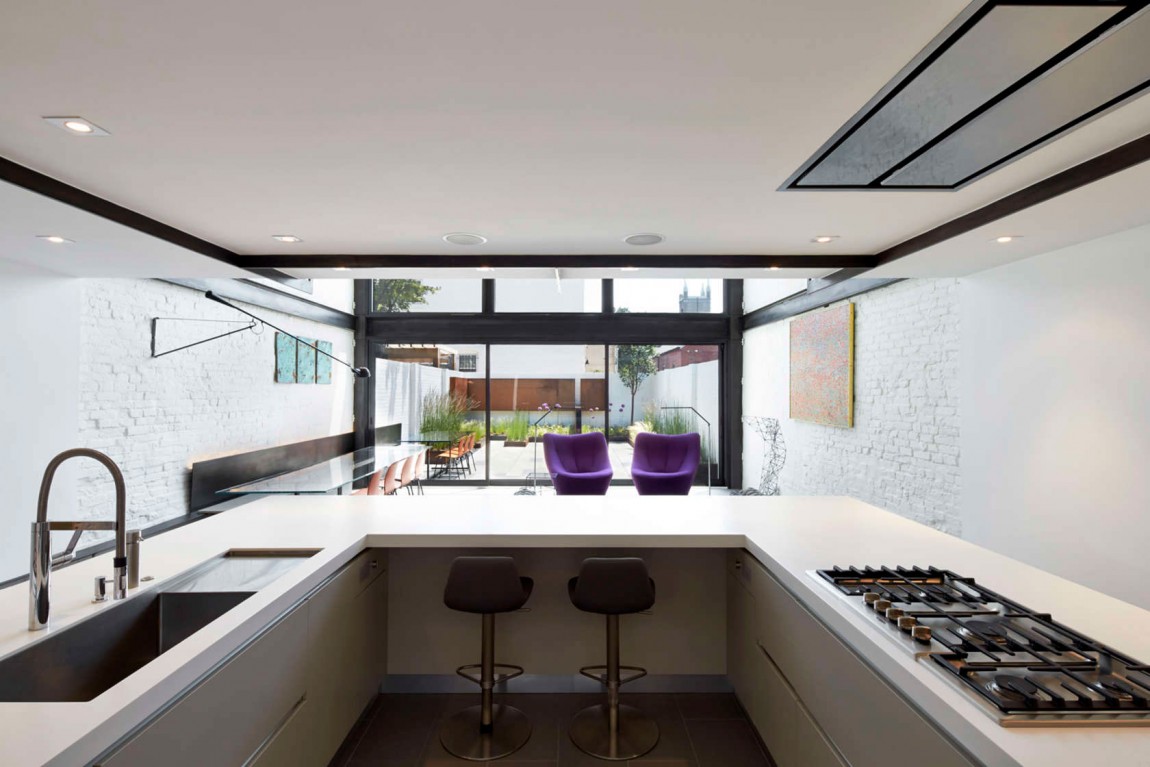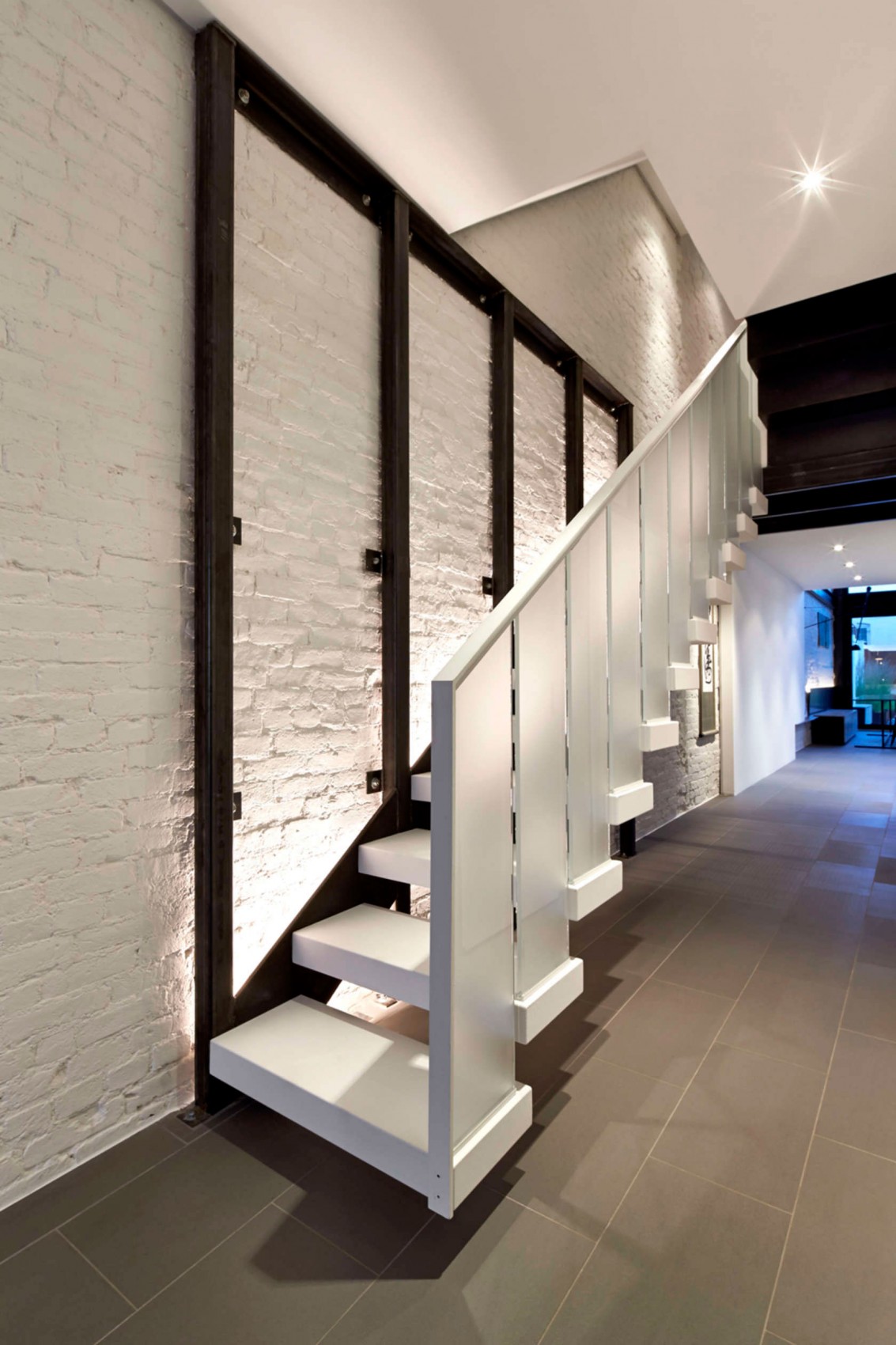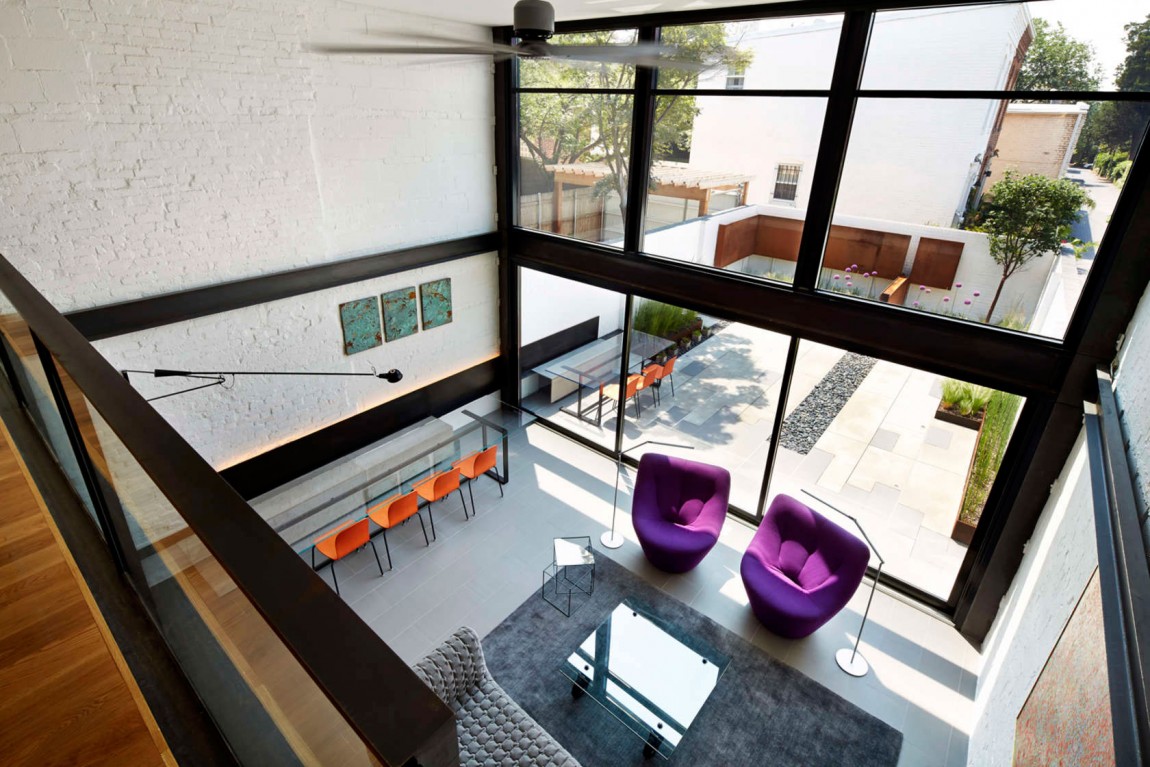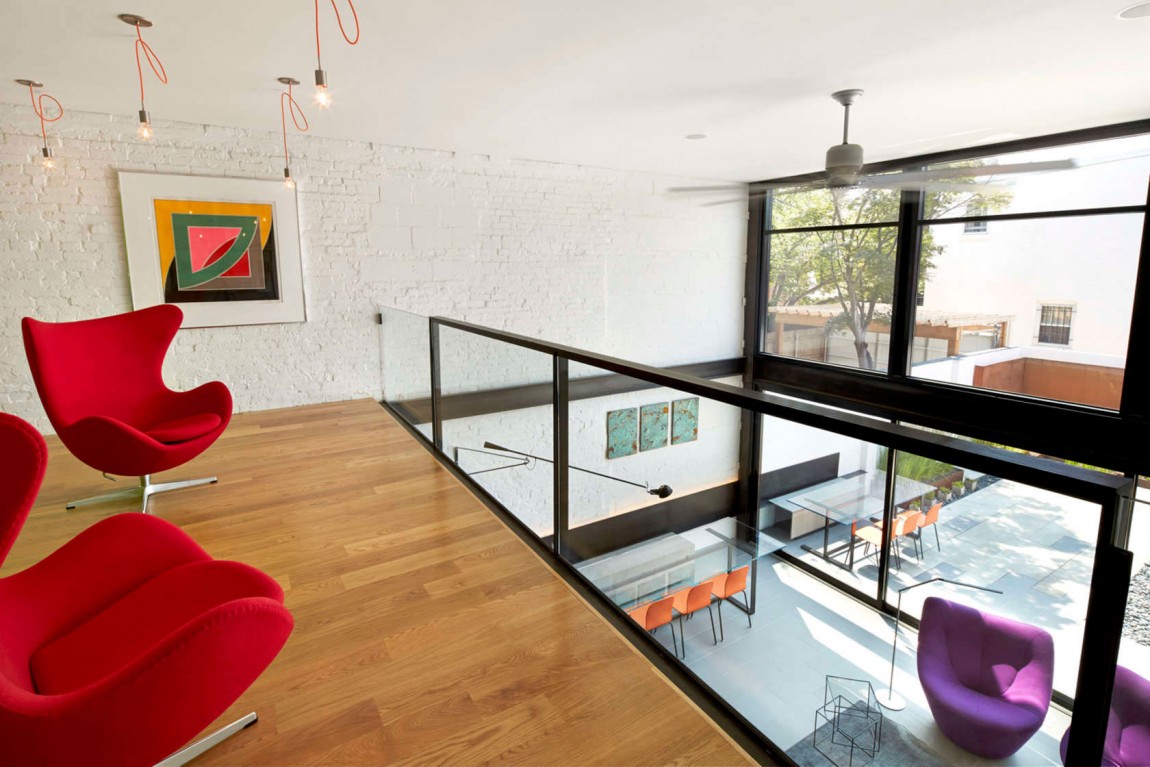 The top level holds a mezzanine reading nook and relaxation zone that overlooks the lower living area and also houses a small sleeping zone and the master suite. Each space seems to flow into the next throughout the house, with surprising accent additions putting a smile on your face. Laced with simplicity and an air of casualness, this is a makeover that seamlessly fuses structural and aesthetic elements.