Every pizzeria has its own unique style and one without personality quickly gets lost in the pack. Nestled in a bustling neighborhood of Sao Paulo, Bráz Elettrica Pizza Restaurant definitely has an inimitable character that will leave an indelible impression on you. The fabulous place welcomes you with bright yellow doors and windows while the exterior remains distinctly contemporary thanks to an all-black façade. Yet, the interior designed by SuperLimão Studio has a completely different appeal with weathered walls, exposed brick wall sections and a touch of graffiti-inspired design which enlivens the walls. Then there are the dazzling, illuminated signs that add red and blue to the pizzeria.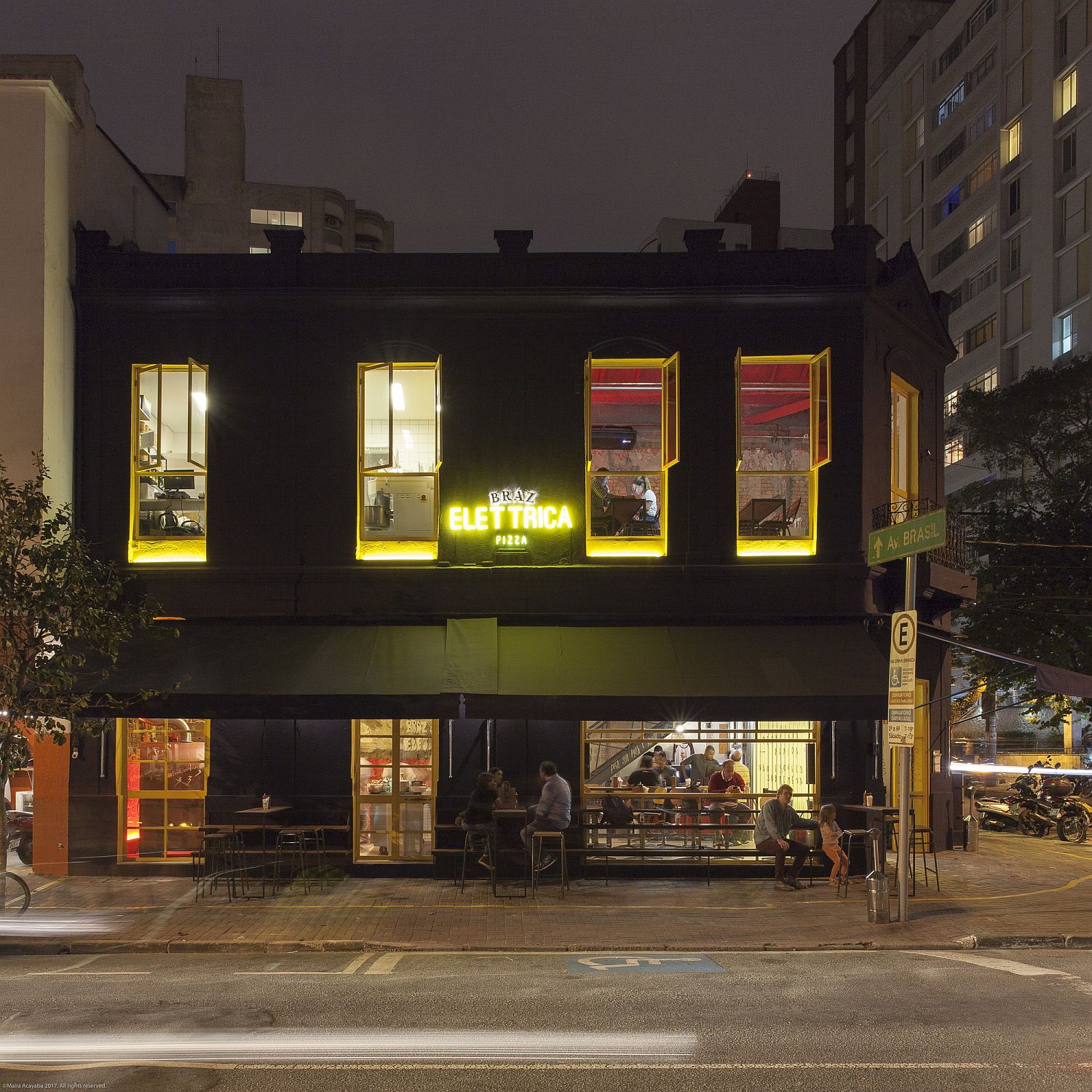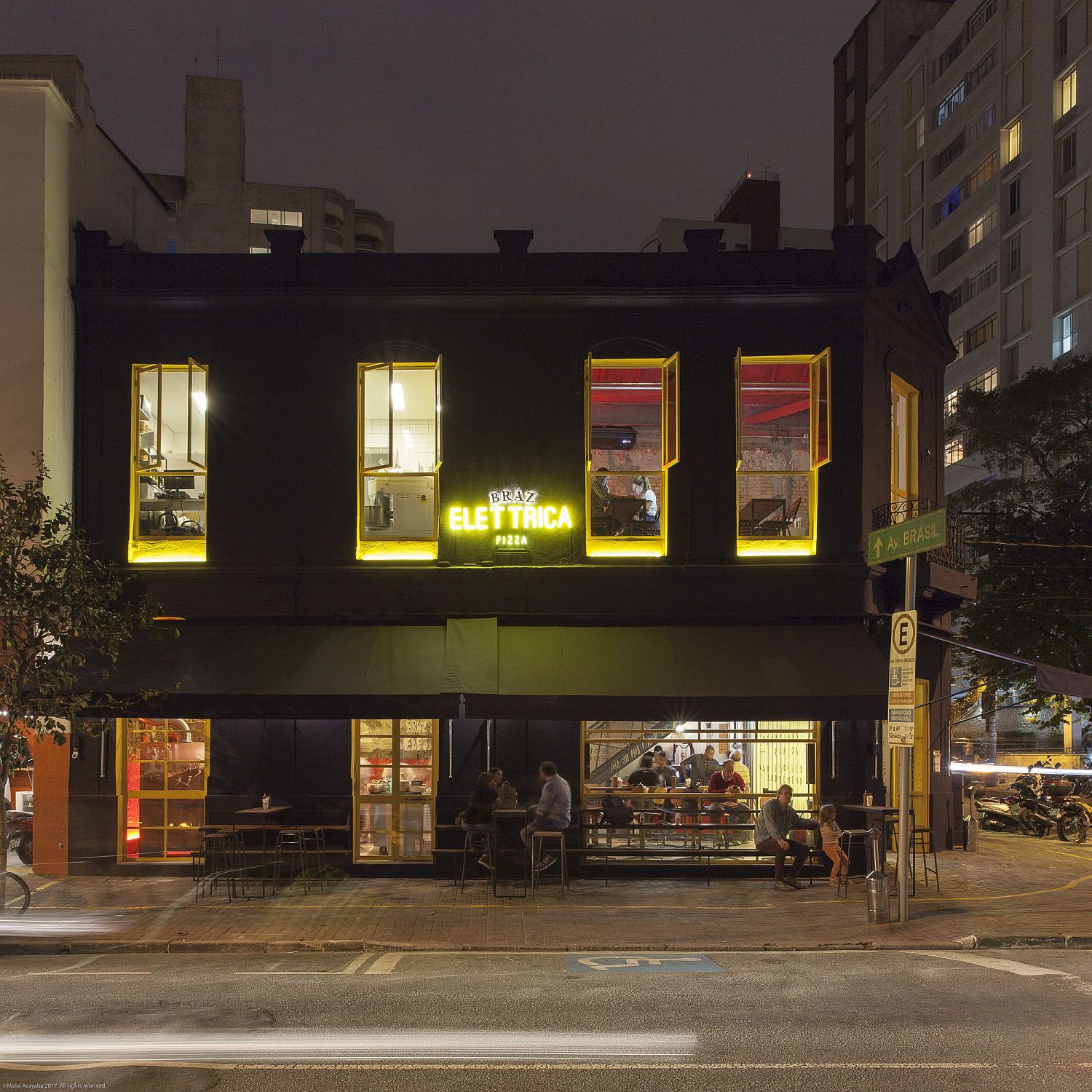 Décor and kitchen inside the pizzeria were designed around the principles of 'mobility and functionality' with a world-class Italian oven at the heart of it all. Space-savvy shelves, refrigerators and smart kitchen counters maximize space and efficiency with sparkling pops of copper drawing your attention instantly. Splashes of green in the bathroom and Alpi green marble top play into the overall 'colorful and vivacious' thematic of the pizzeria with framed prints of pop icons and sporting gods on the walls putting the final touches on a truly amazing dining experience. [Photography: Maíra Acayaba]
RELATED: Rozzi's Italian Canteen Serves Up Tasty Delights Draped In Serene Ambiance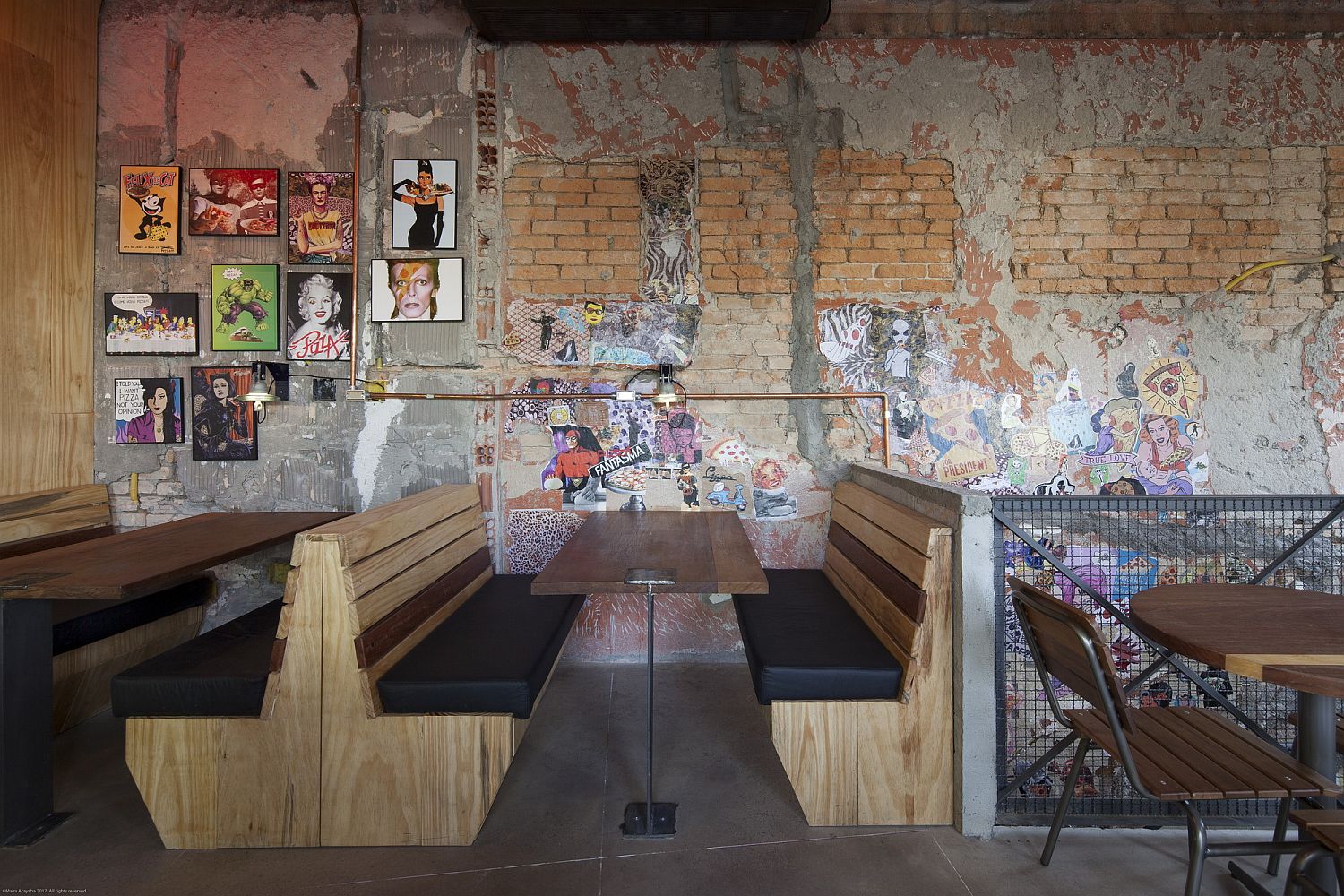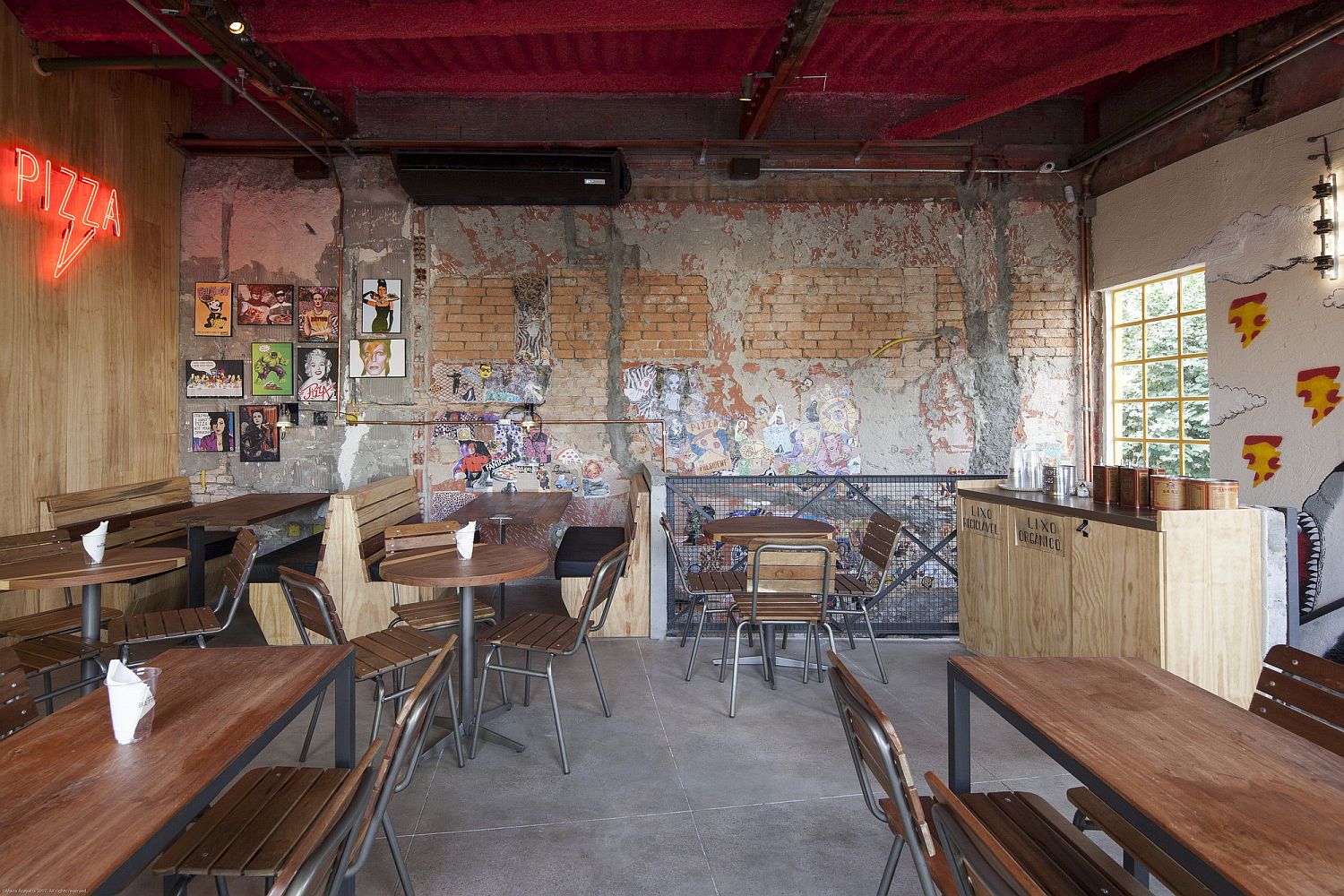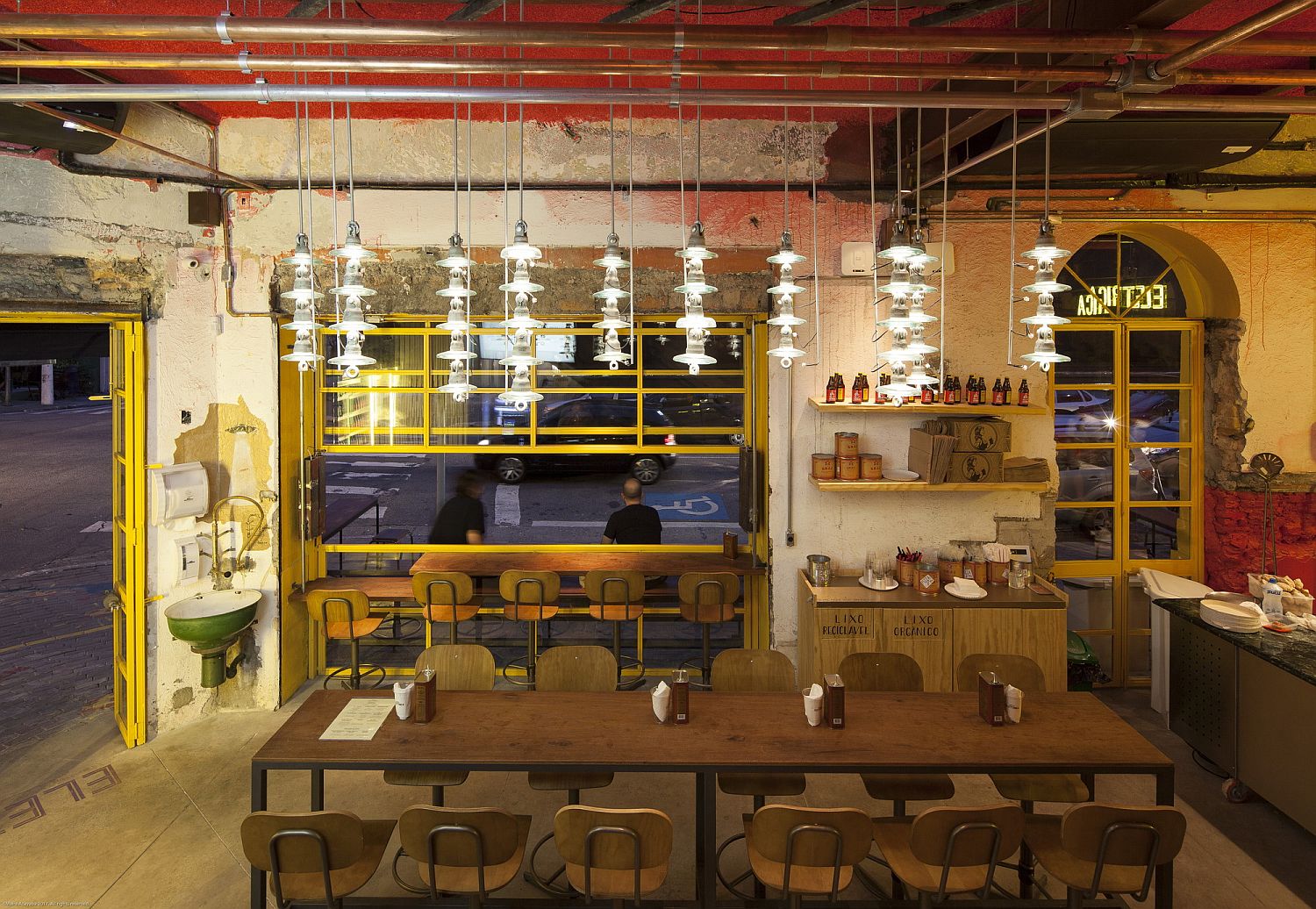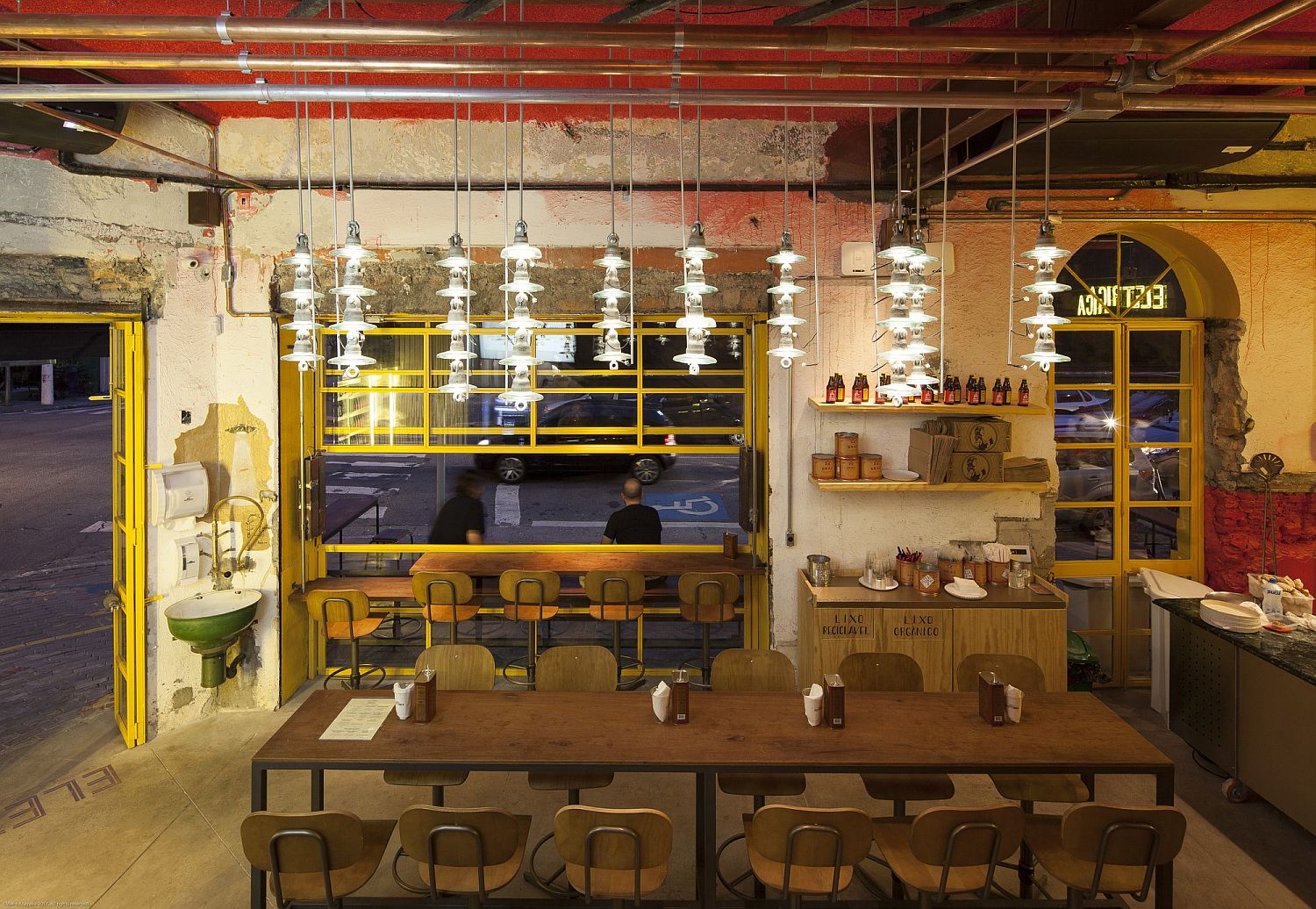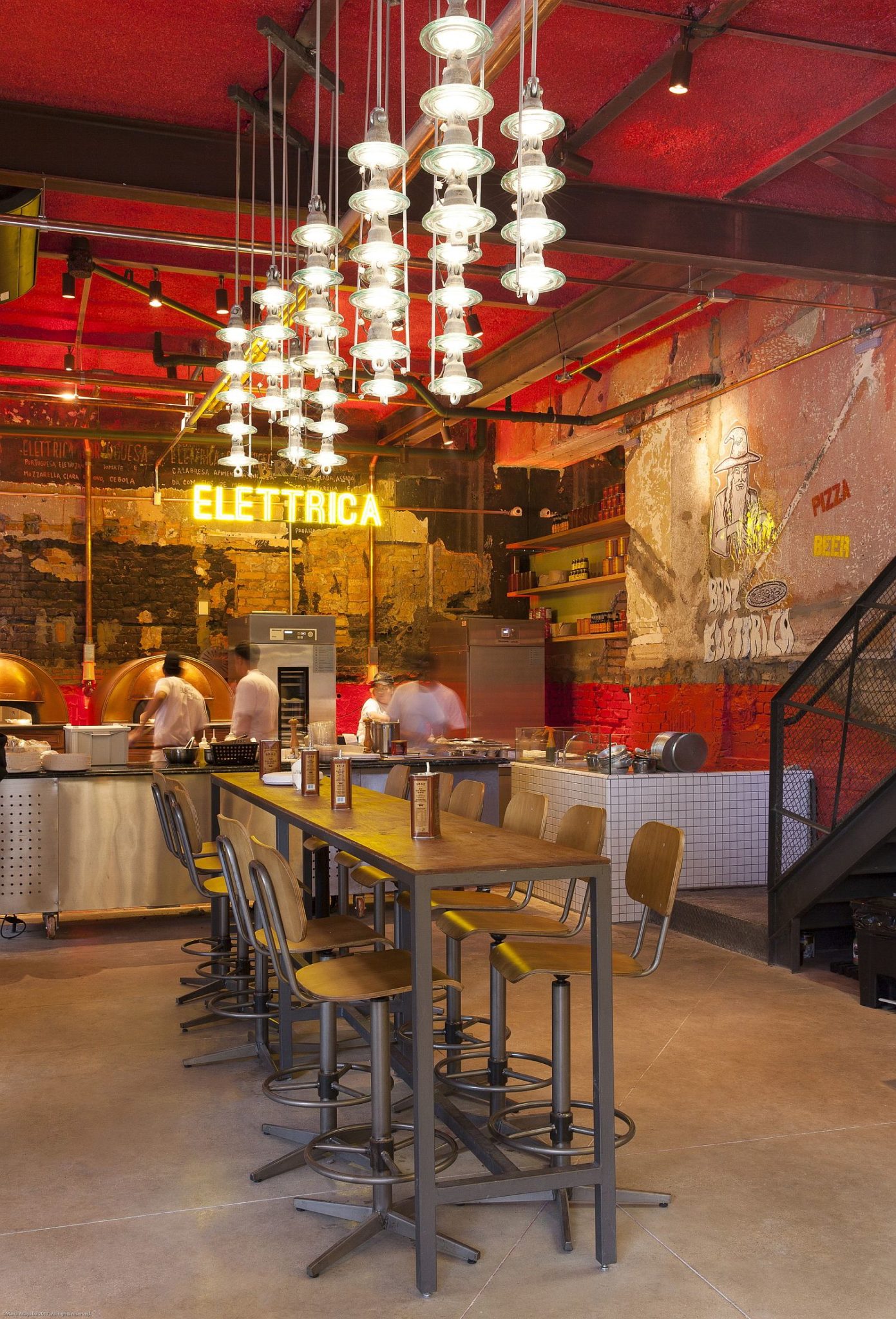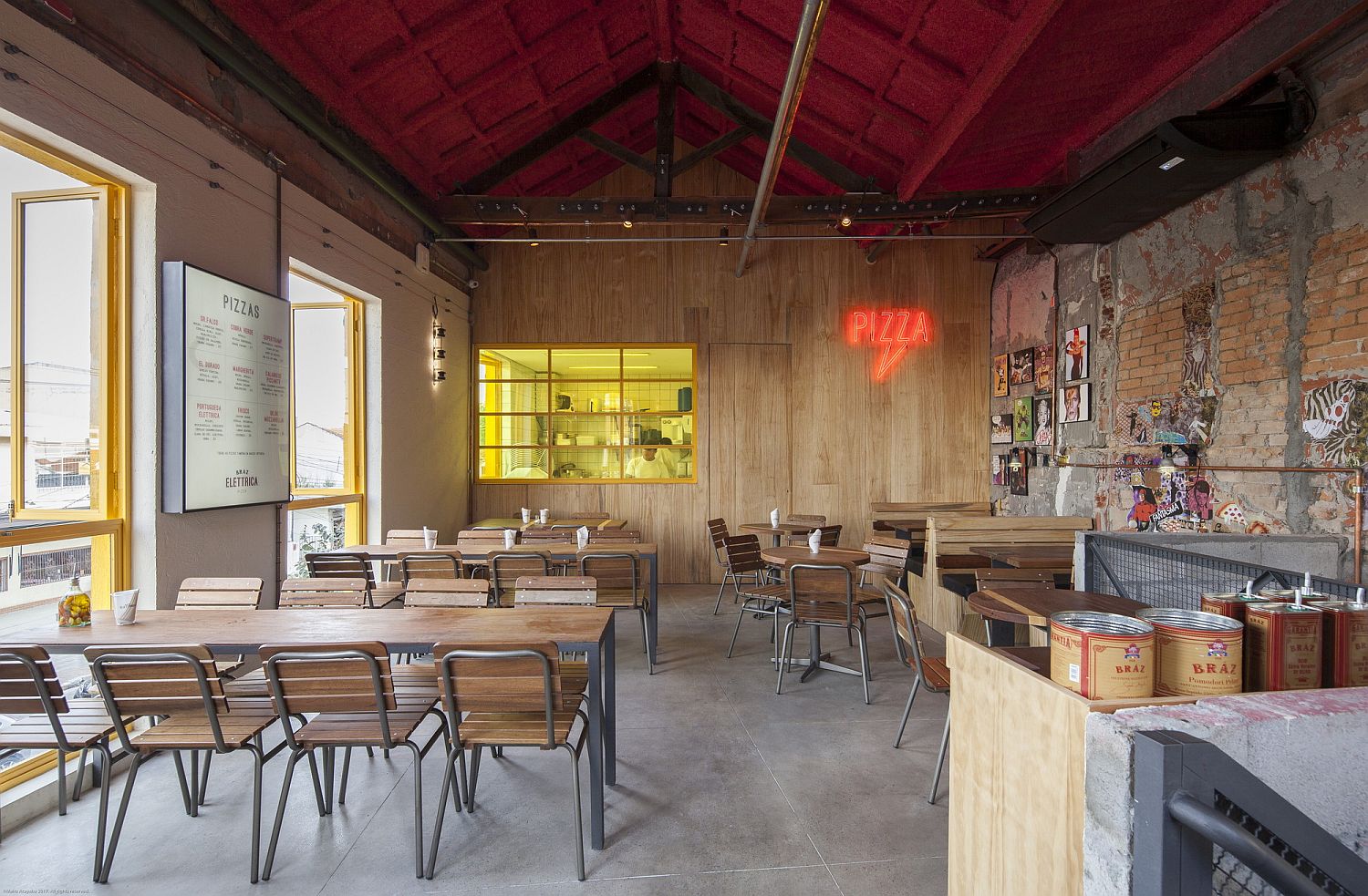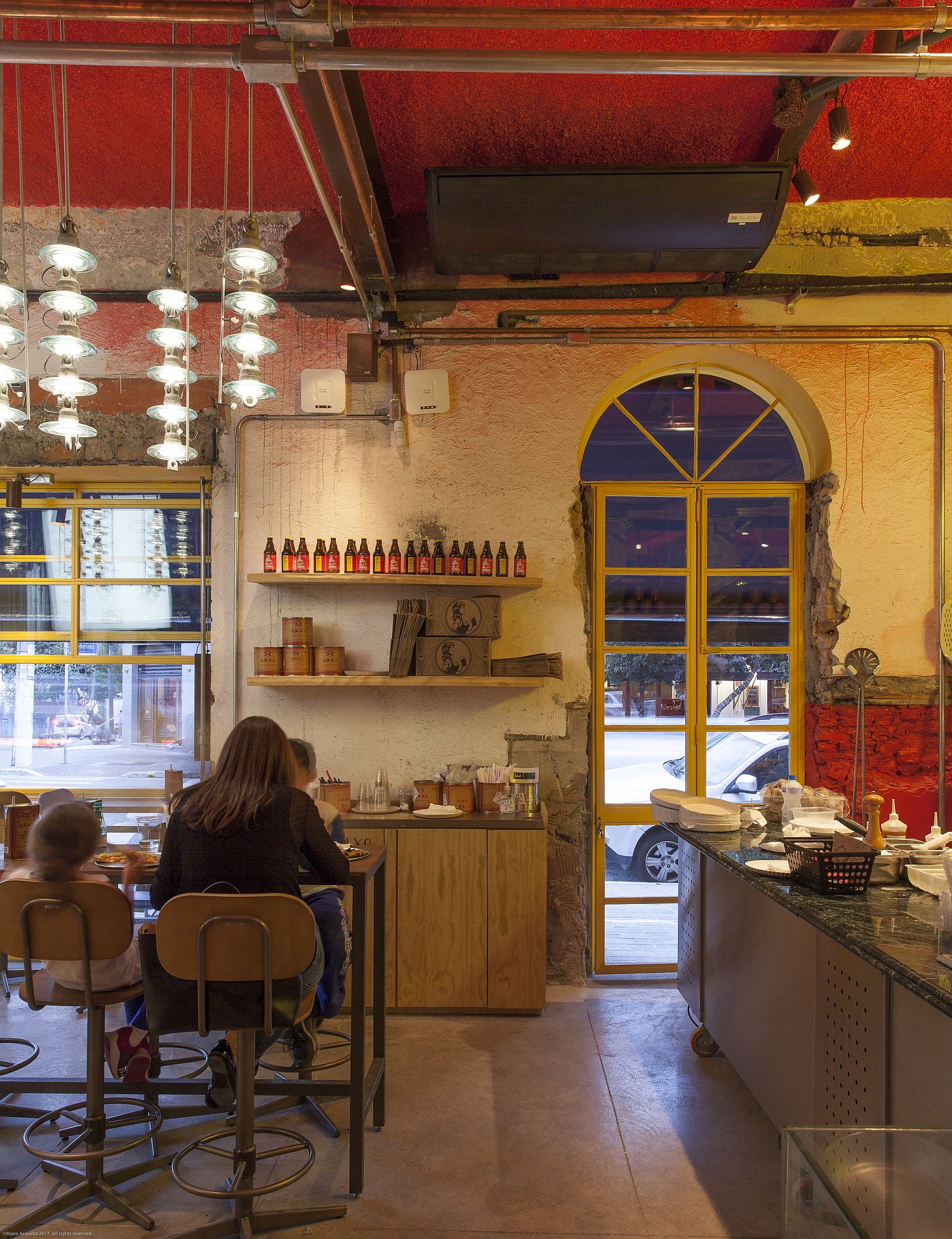 The concrete floor is sanded with the exposed aggregate, intended to withstand the great flow of people. The walls of the old house keep the marks of other reforms that took place there. The textures of the walls received various collages and cuts of characters and personalities eating pizza, among them David Bowie, Madonna, and Batman.
RELATED: Repurposed Shipping Container Turns Into Vibrant Pizza House on Wheels