Modern family homes are all about maximizing space and style while creating a smart indoor-outdoor interplay that blurs traditional boundaries. The fabulous and luxurious Eucaliptus House designed by nexe arquitectura in Spain is similar in its overall form as the home seems to come alive as you delve deeper into the lot. The street façade and the lowest level of the house is completely private with garage, stairway and basement rooms dedicated for various services. It is the first floor that contains the open plan living space along with the kitchen, social zones and dining area. The kitchen is the focal point here with its placement allowing those inside it to overlook every room of the level.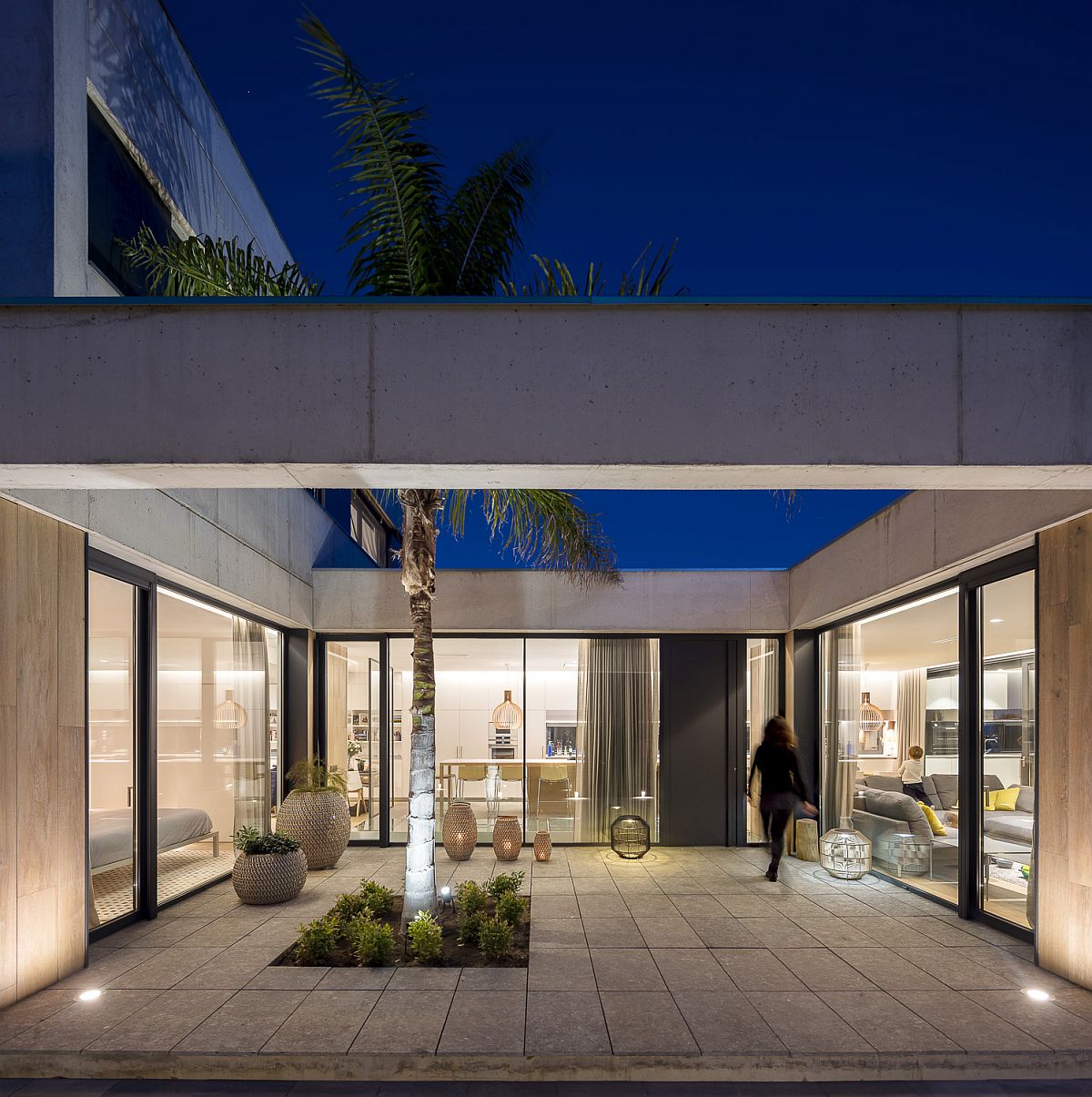 A spacious porch, deck and pool area outside extend the living space and become the central activity zone in this Spanish home. The porch also overlooks the landscape beyond and allows the homeowners to enjoy the sights and sounds outside in complete privacy. It is the third and top level that contains additional bedrooms and bathrooms along with guest spaces. Inside the house it is concrete and glass that largely sets the backdrop with a dramatic glass stairway bringing cheerful appeal to the living area. Smart, eco-sensitive and dynamic in its interaction with the scenery outside, the Eucaliptus House is one-of-a-kind! [Photography: Simón García]
RELATED: Casa Finestrat: Contemporary Spanish Home with Chic Mediterranean Charm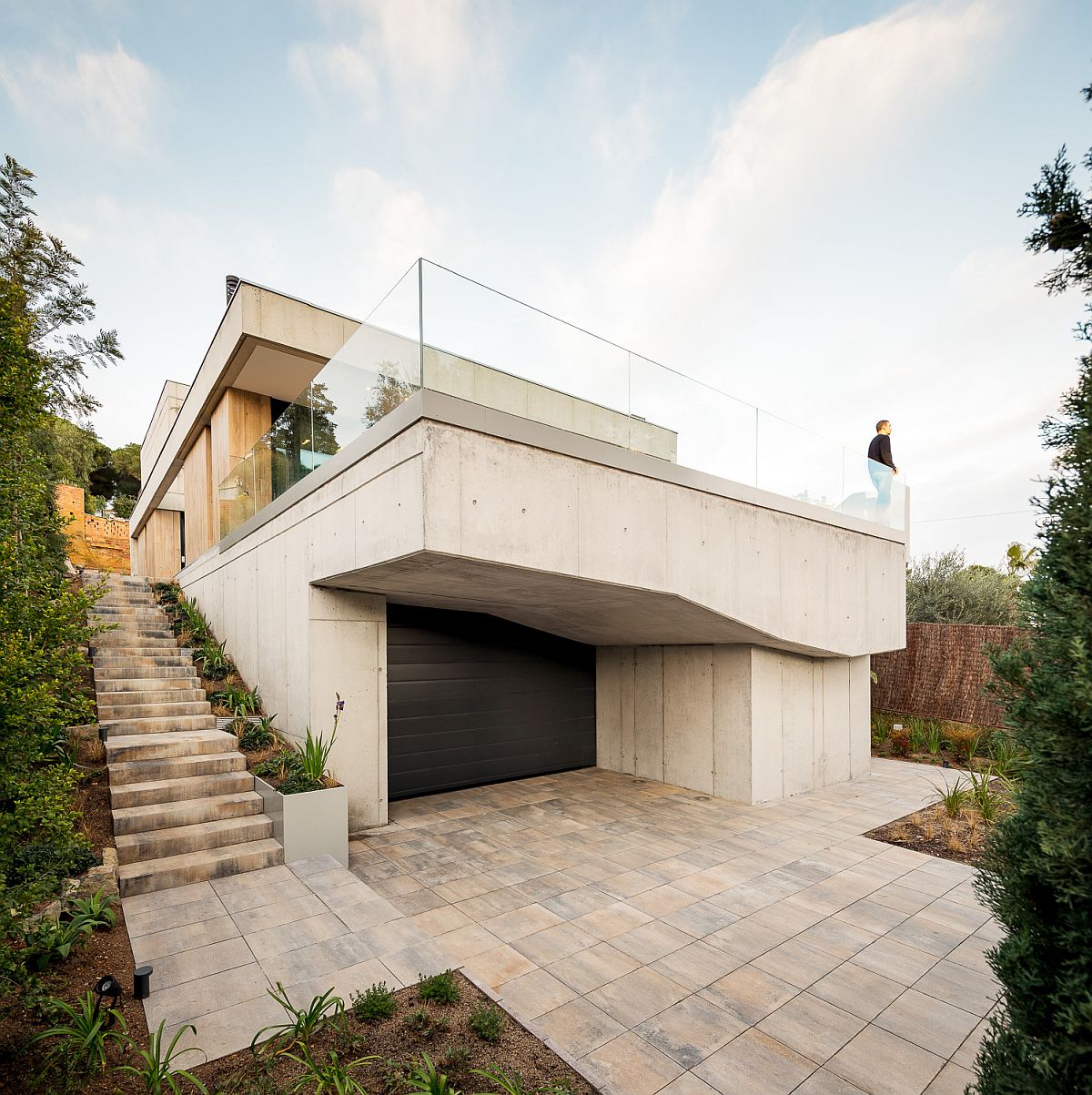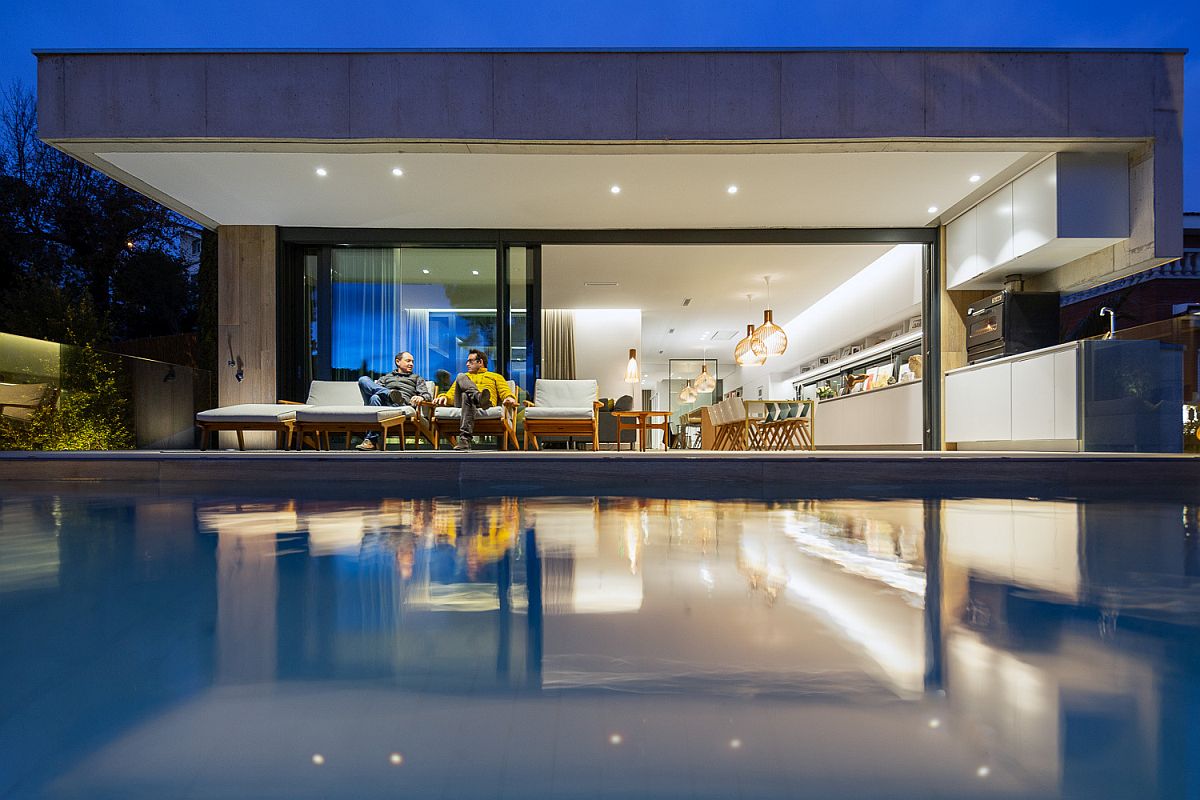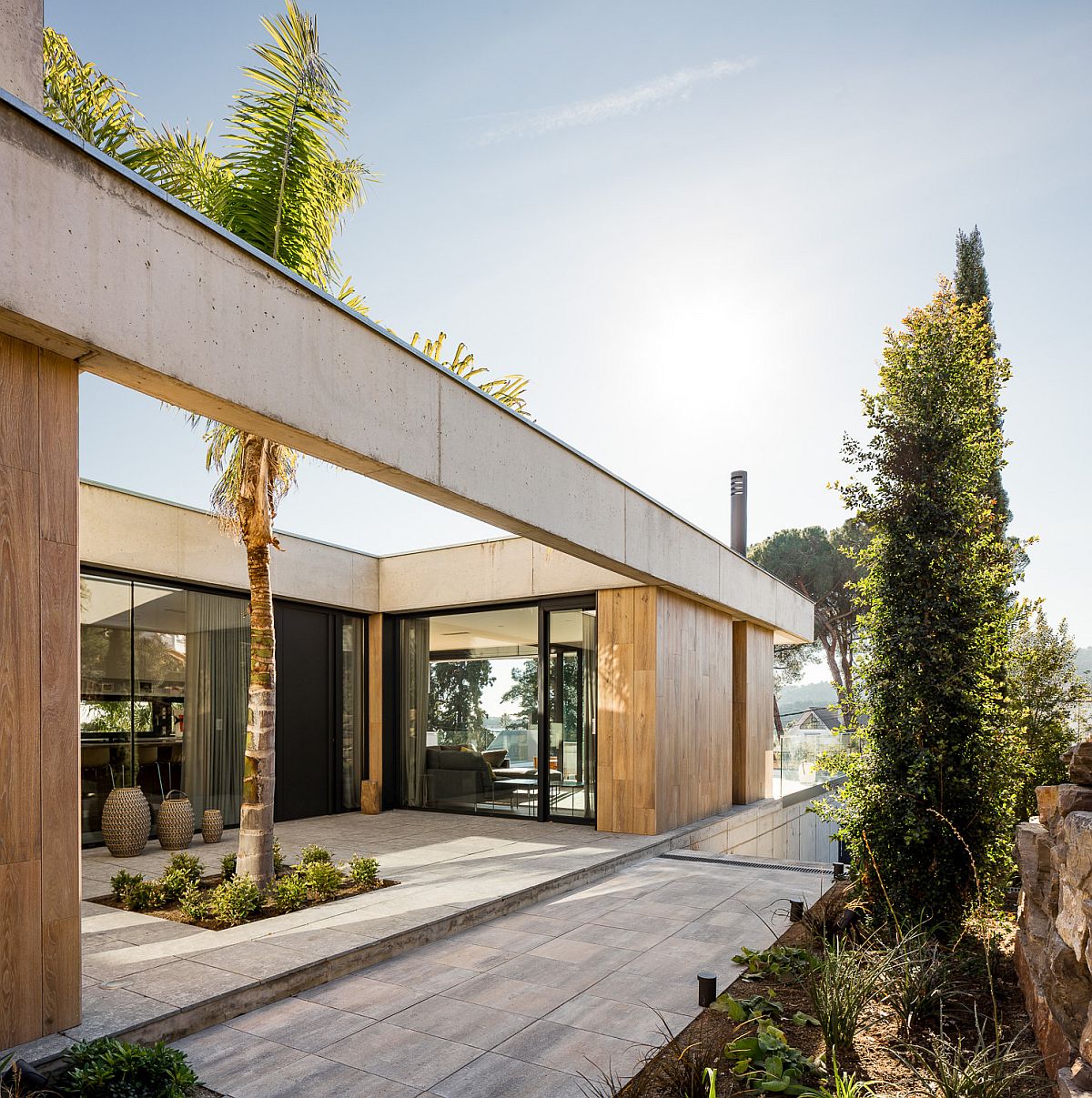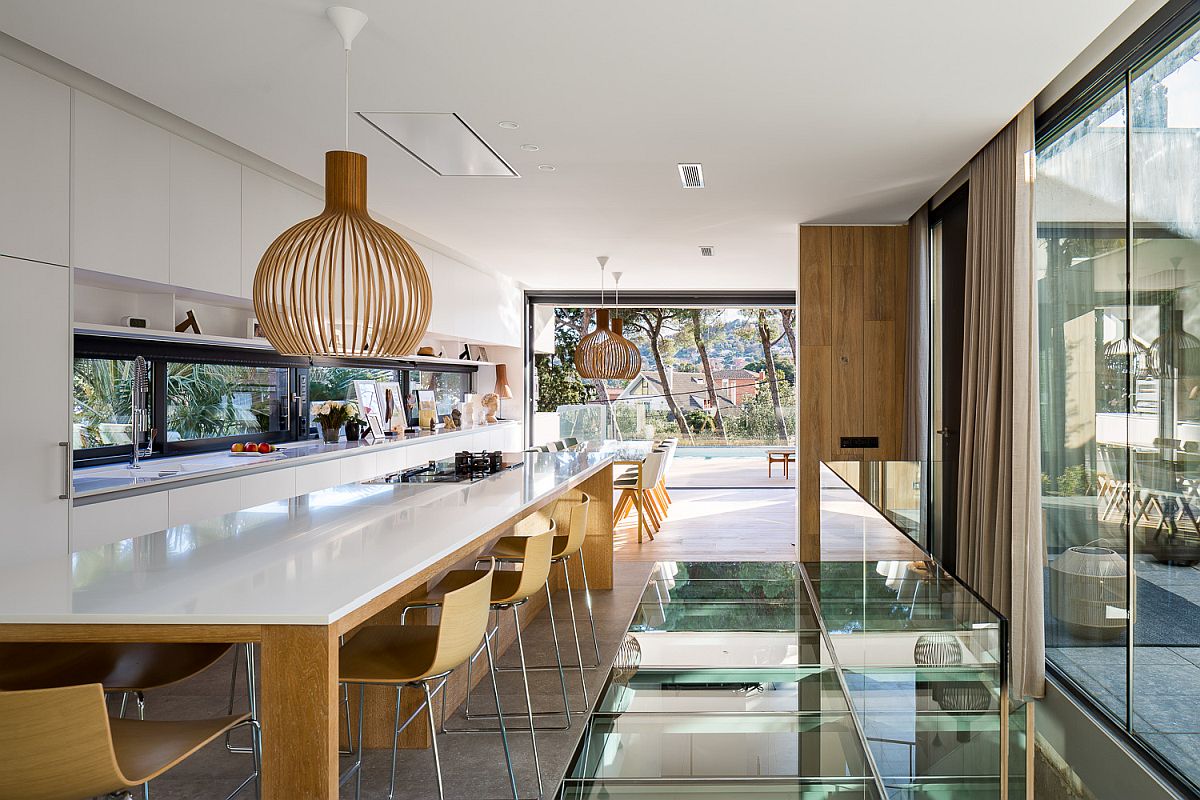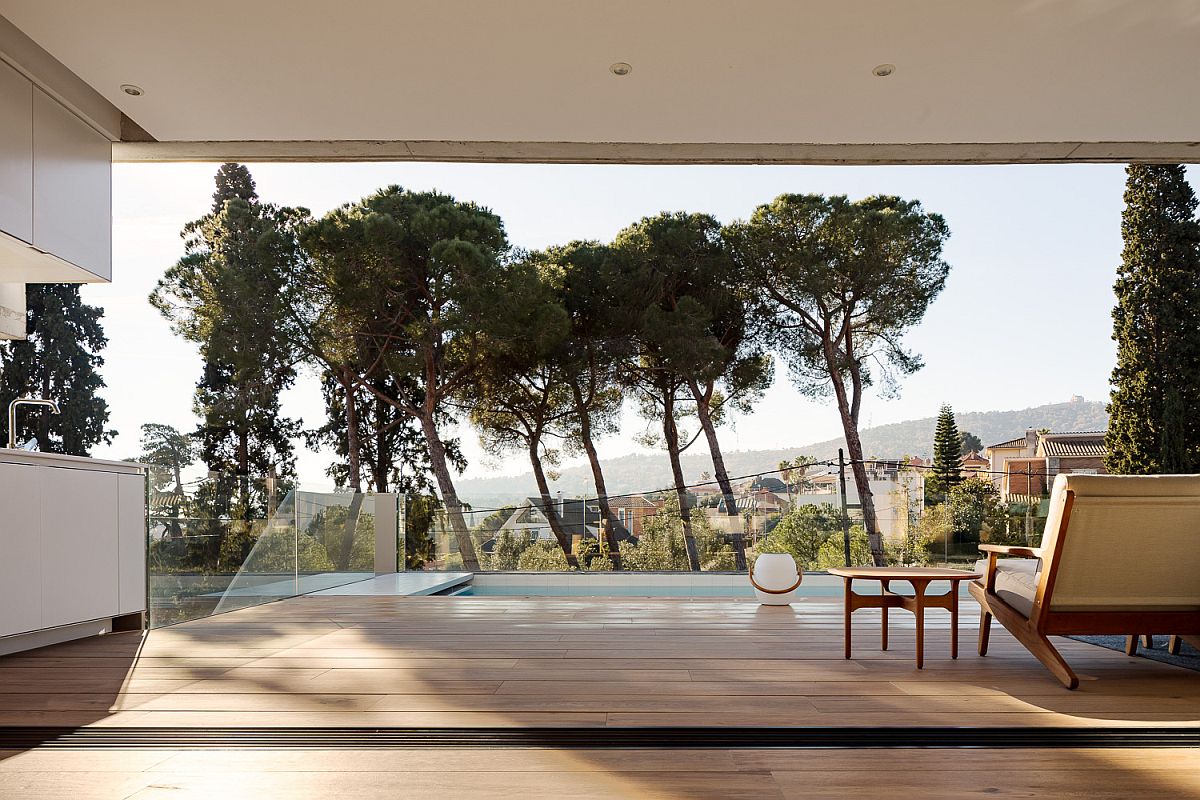 Because it offers itself to you as a great gameboard, stretching out without established rules, intimately modulable because of the transparency of the glass, the warmth of the curtains, the ethereal shadows cast by the resounding concrete, the music and colours reflected on the water's surface. Because it frames your immediate surroundings and the most distant landscape. Because it can be perceived as human, accessible architecture. Because of the life it proposes…
RELATED: Minimalistic Spanish Home Offers Stunning Views of the Sea & a Refreshing Dip in Its Breathtaking Pool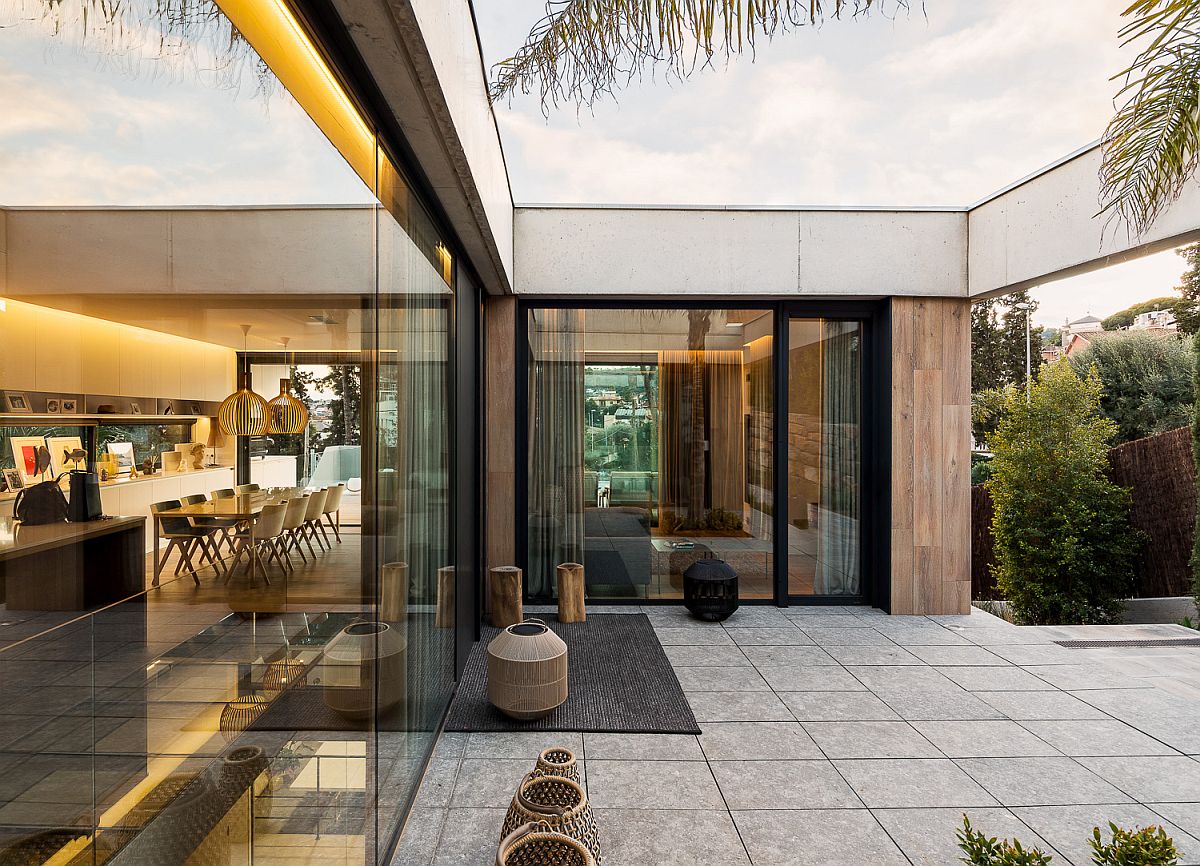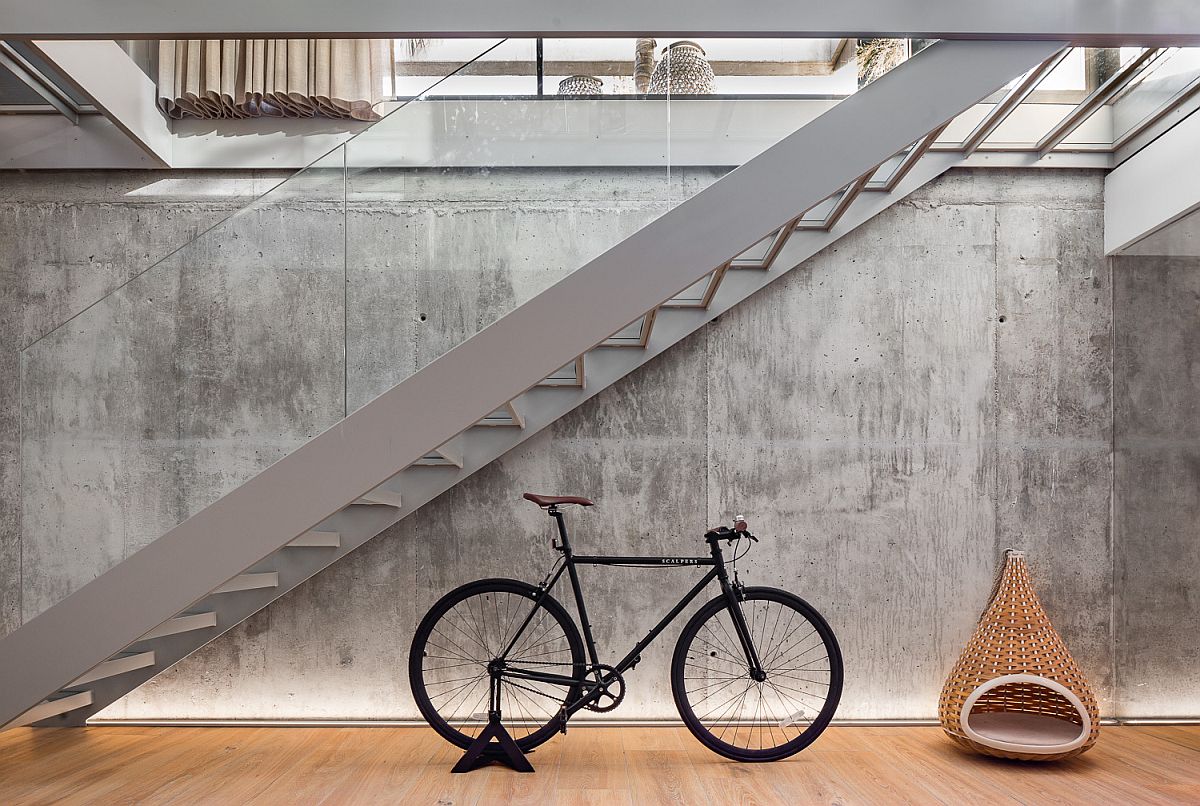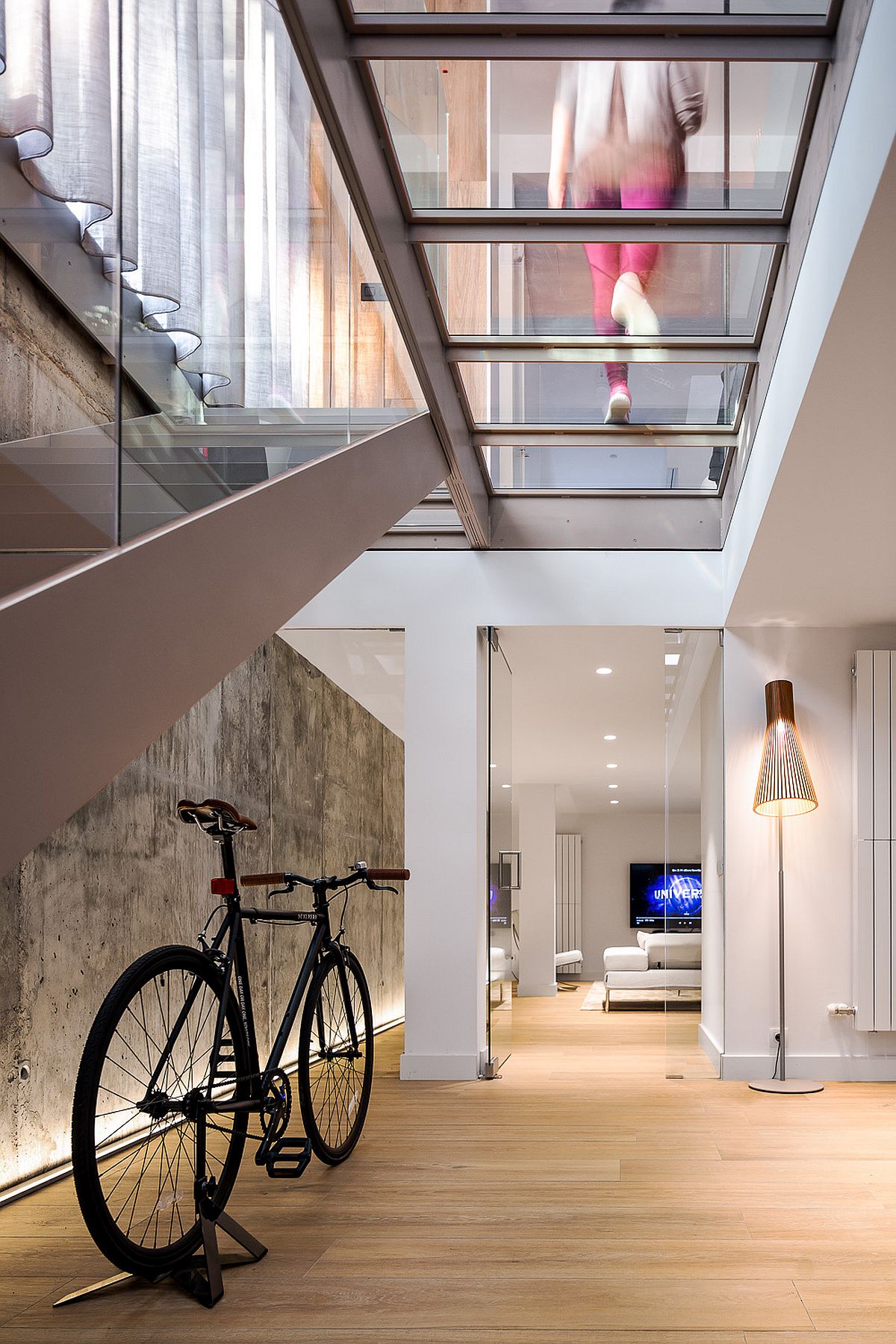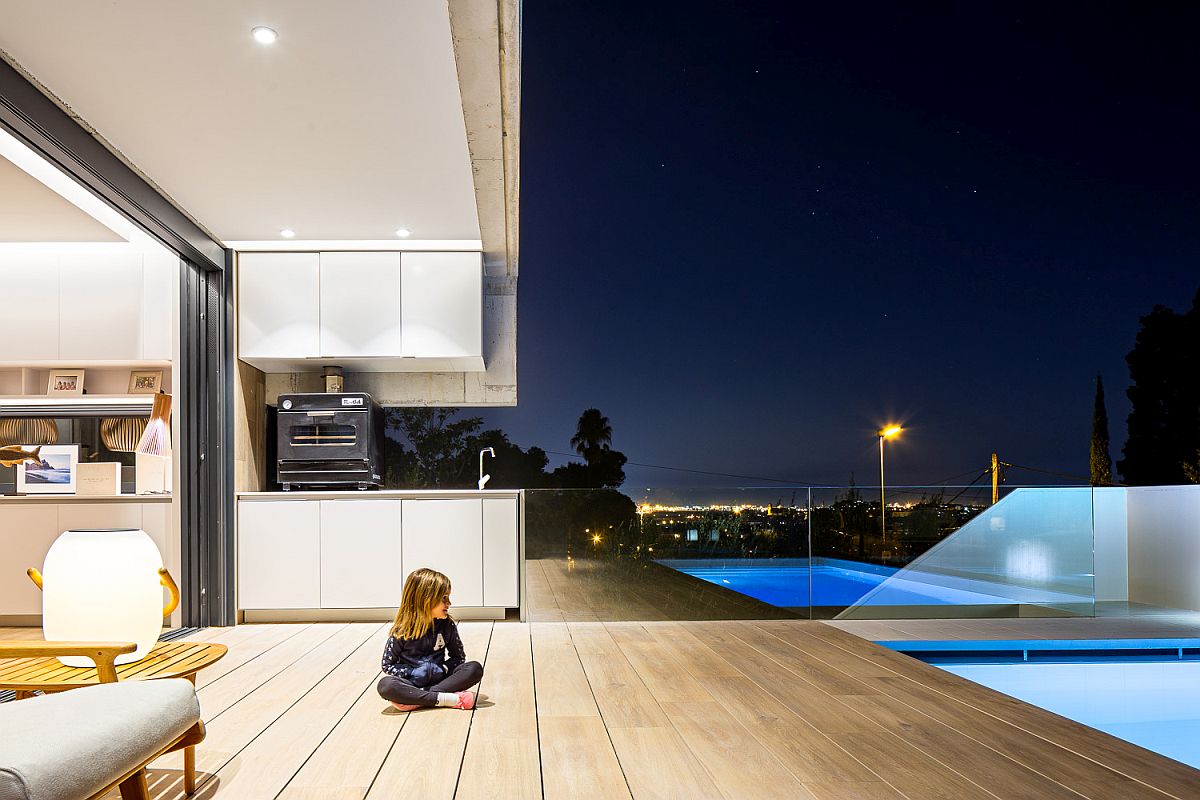 Liked the story? Share it with friends.