Any modern lakeside home aims to capture the spirit of the landscape outside and this desire to combine nature with contemporary comfort is evident in the Modern Lodge as well. Designed for an urban couple of a reclusive lakeside lot in Weatherby Lake, Missouri, this modern residence in wood, glass and stucco carefully balances unabated lake views with complete privacy. The central idea behind the design conjured up by KEM STUDIO was to create a relaxing and nature-centric hub that allows the homeowners to leave behind their hectic urban life. It is essentially a house that has the aura of a 'serene second home'!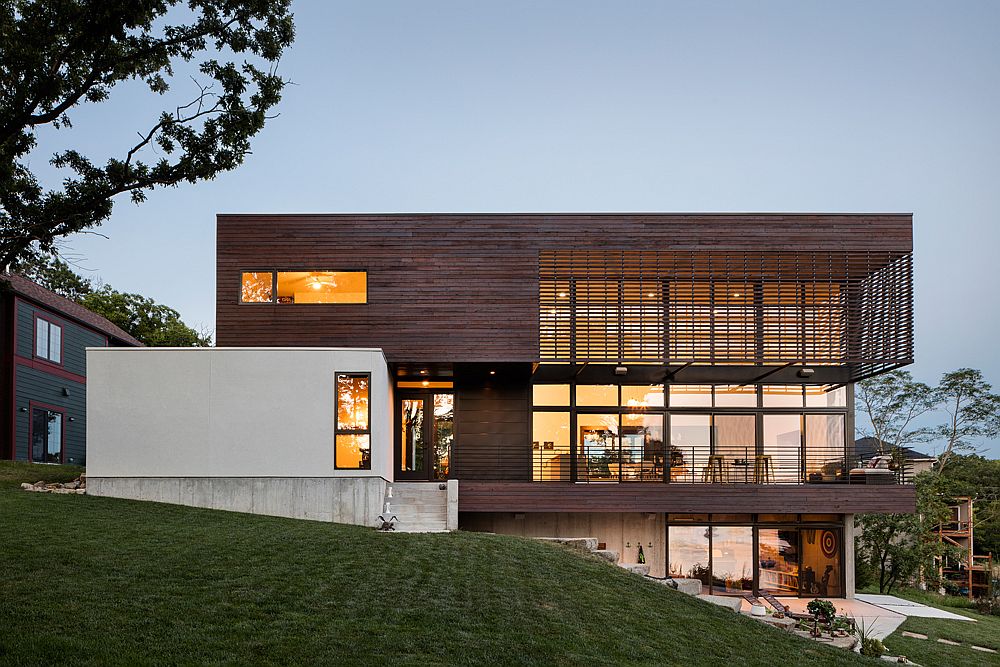 It is a large wooden volume that holds the expansive and double-height public areas of the house and a white stucco structure behind it that contains the private spaces. Wood plays a major role in shaping the contemporary aesthetics of the house on the outside and inside. A wooden accent wall steals the show in the entryway and the bedroom while the large living room in white is punctuated by a dark, black feature wall with shelves, fireplace and a cozy window seat. White is the color of choice indoors even as large glass doors usher in natural light.
RELATED: Dream Hangout: Contemporary Pool House in Porto Alegre Unveils Lakeside Paradise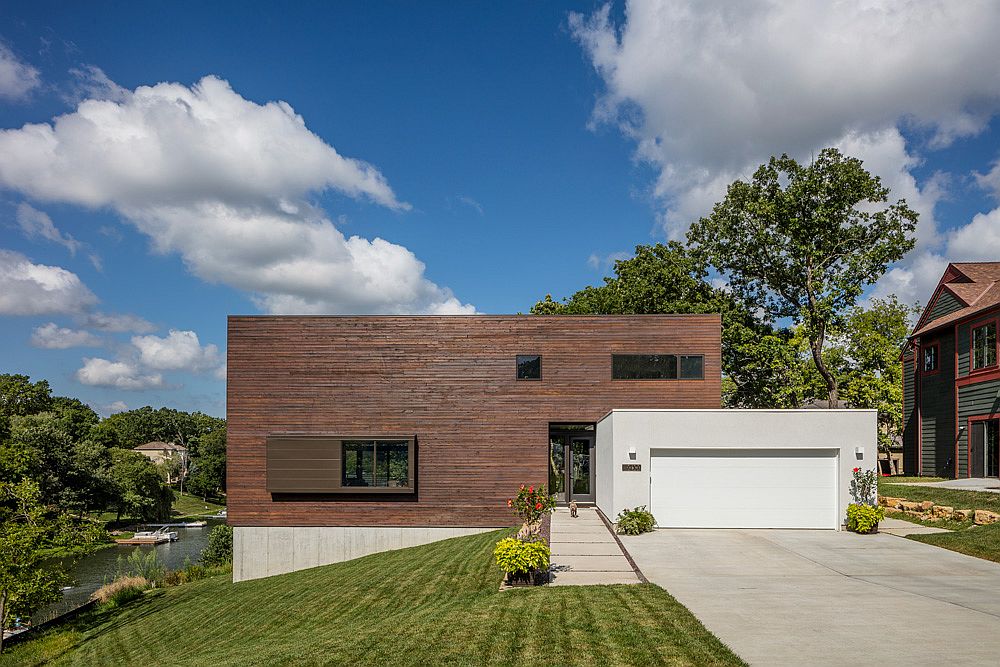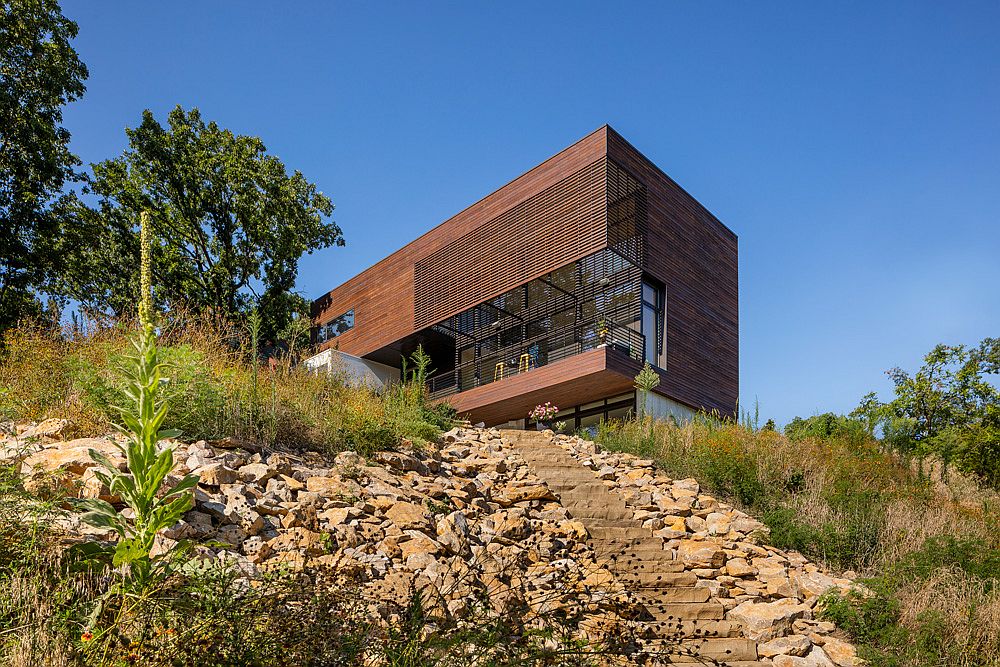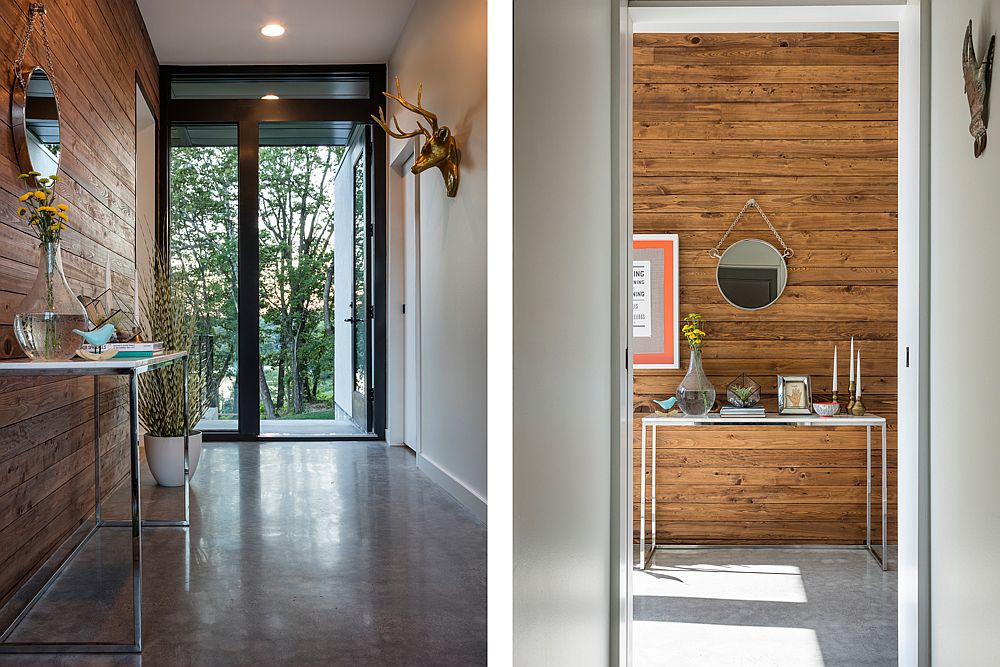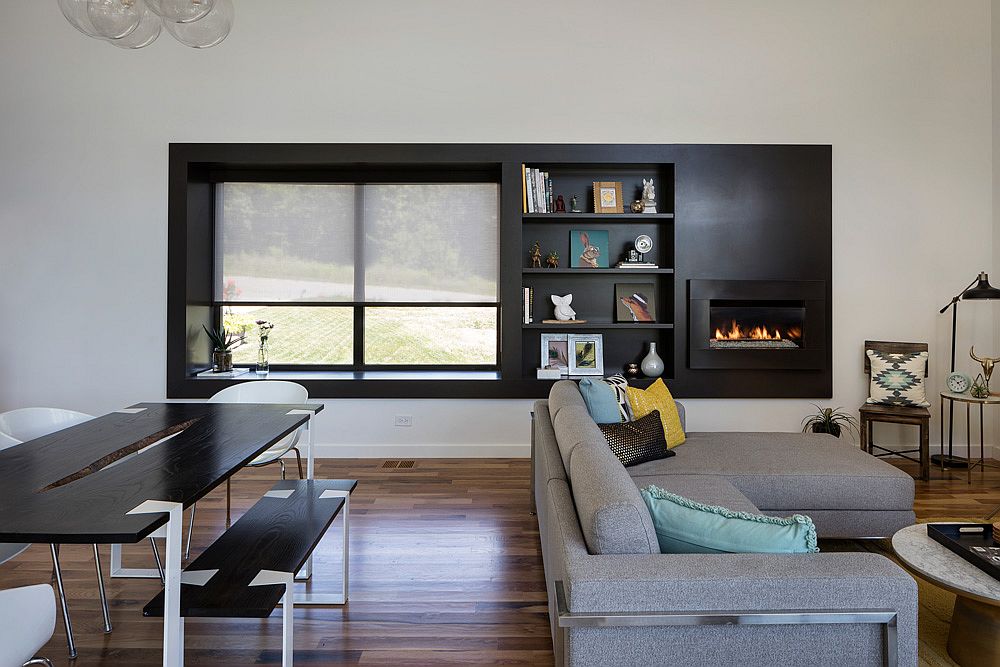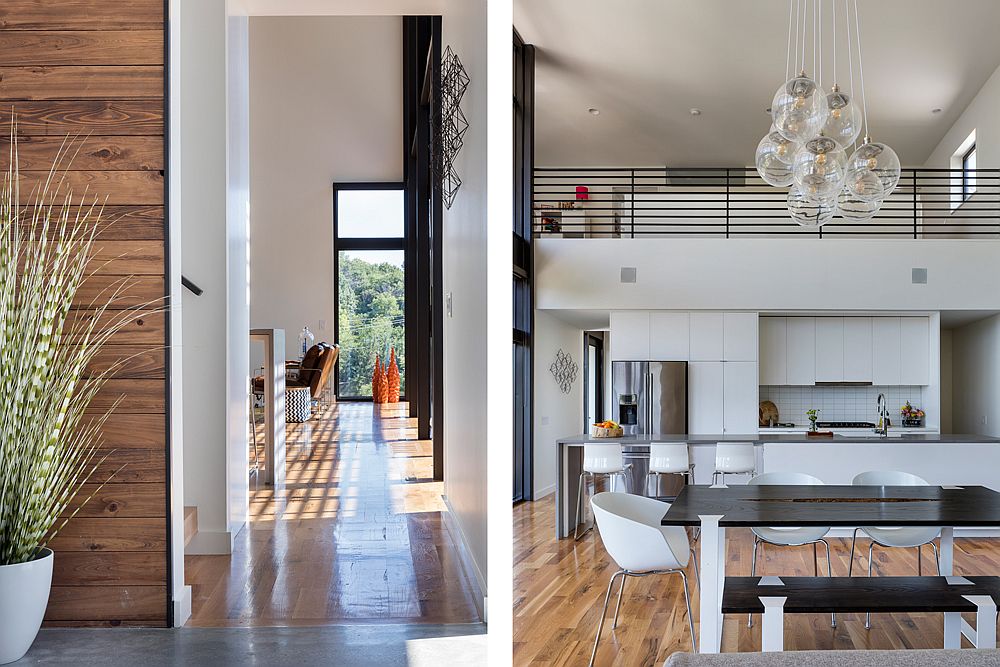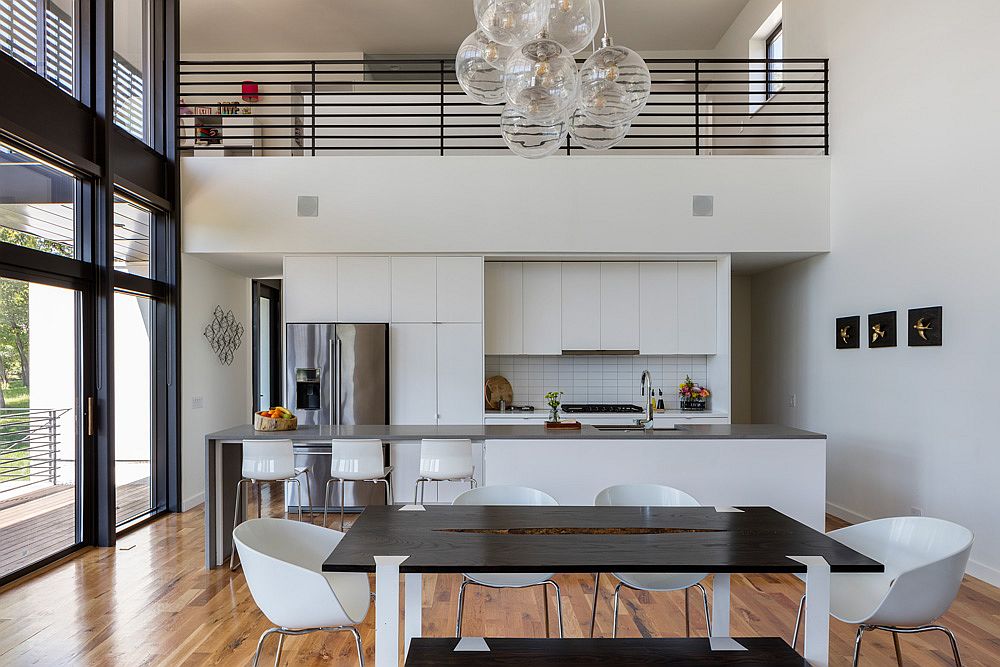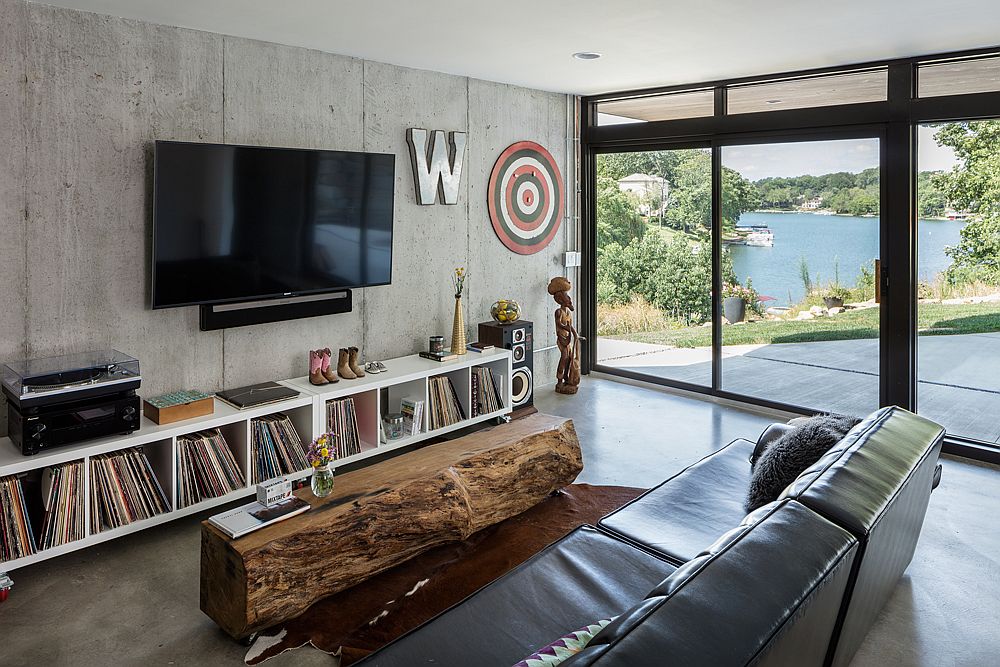 A smart wooden staircase leads the way to the bedrooms, kids' rooms and bathrooms above even as wonderful views of the tranquil lake next to the home leave us enthralled. Spacious balconies, secluded outdoor hangouts with a fireplace and beautiful family rooms put the final touches on an exquisite and exceptional lakeside residence. [Photography: Bob Greenspan]
RELATED: Rosseau Retreat: Rustic Lakeside Cottage Morphed into an Idyllic Escape!