Finding innovative ways to craft a contemporary home that makes most of the landscape around it and gives its denizens the very best in terms of a seamless indoor-outdoor interplay is increasingly becoming the preferred choice among homeowners. Nestled in Munich, Germany and overlooking Lake Starnberg and the distant hills, the S House follows precisely this design philosophy. The upper level of the house holds the living area, kitchen and dining room and is accessed by a 13-foot-high entrance hall, giving those inside unabated views of the scenery around the home.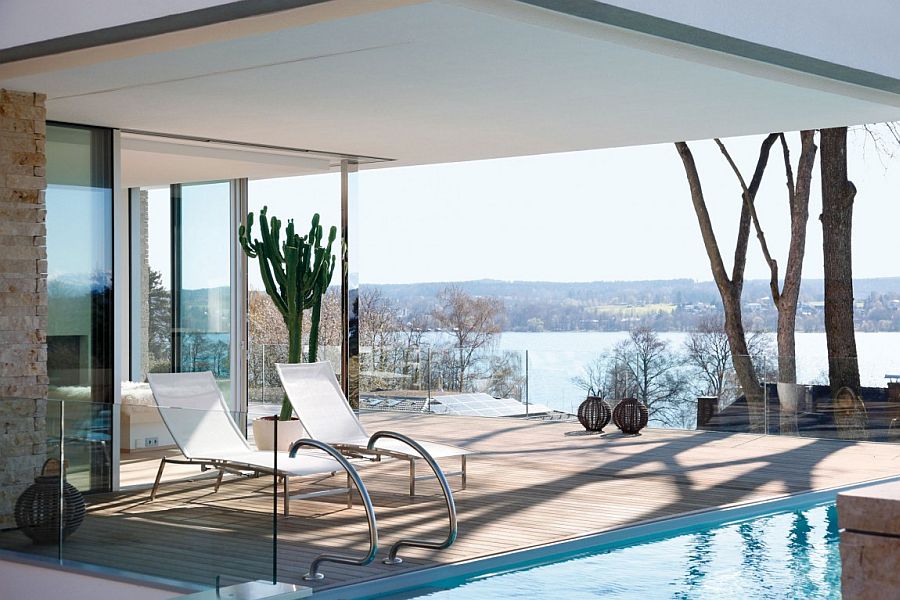 Designed by Stephan Maria Lang, it is this living area that becomes the heart and soul of the house as it extends into the lavish deck, pool area and garden outside. The infinity pool and outdoor dining and sitting space provide a relaxing getaway that seems removed from the rush of fast-paced urban life. A lower level with a gorgeous sunken courtyard and water feature leads the way towards the private bedrooms and guests spaces. The décor and color scheme inside the home is kept strictly minimal, with the scenic view being the central focal point of the design.
Cheerful, refined and at the same time soothing, the S House has an ambiance that draws you in with its unassuming yet curated brilliance!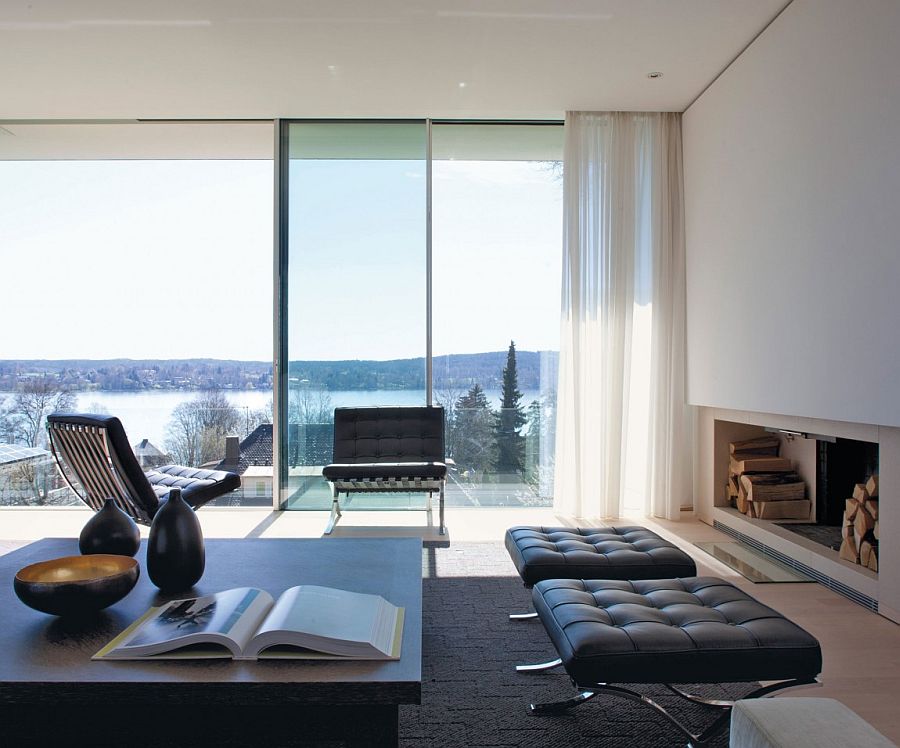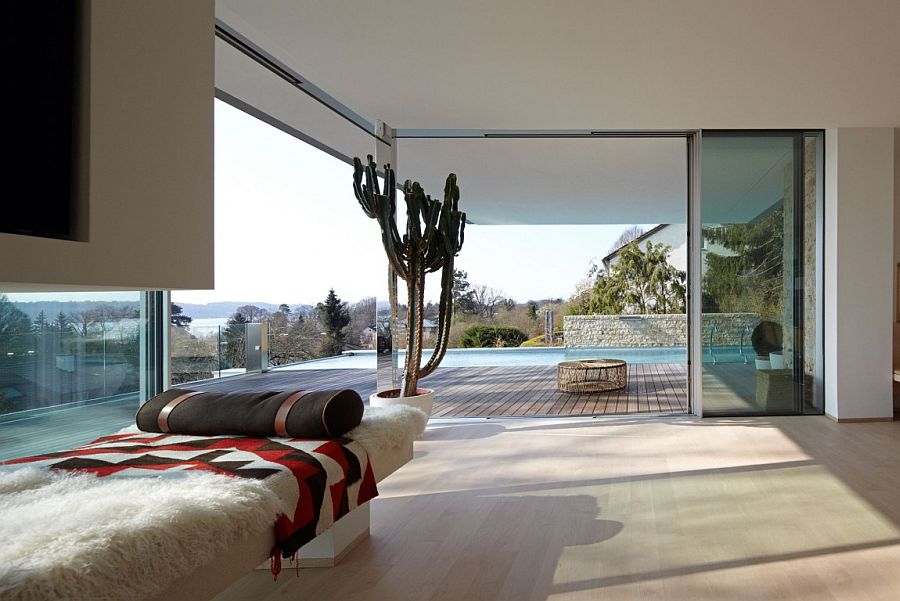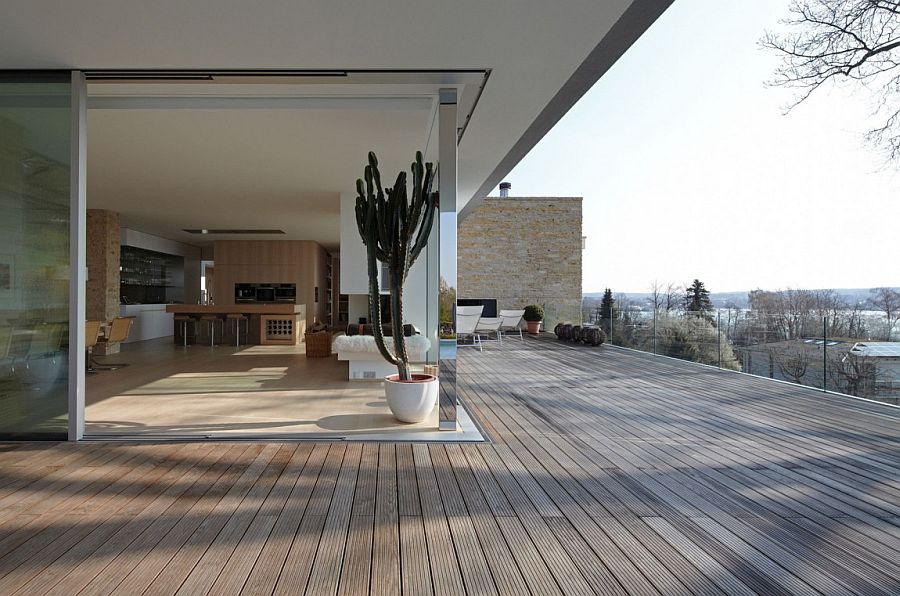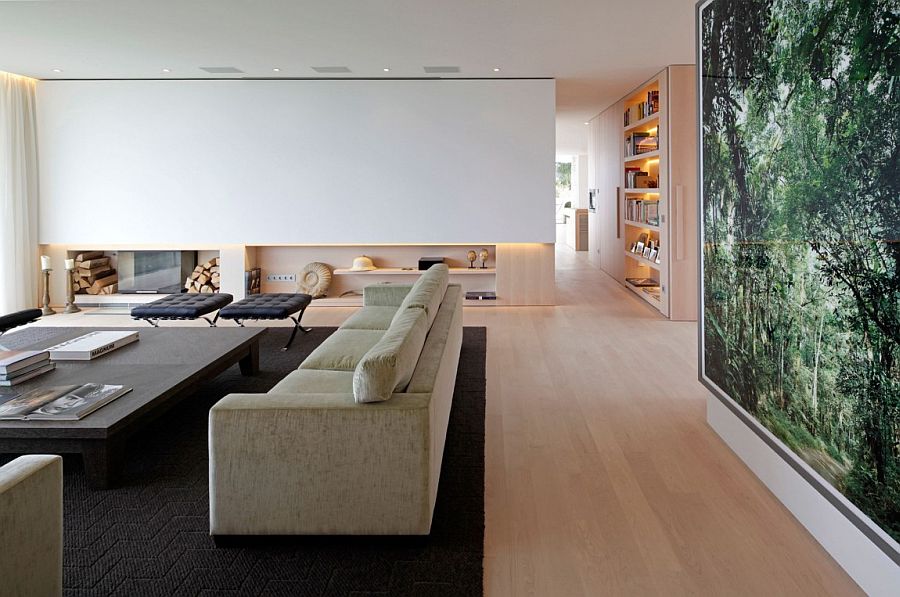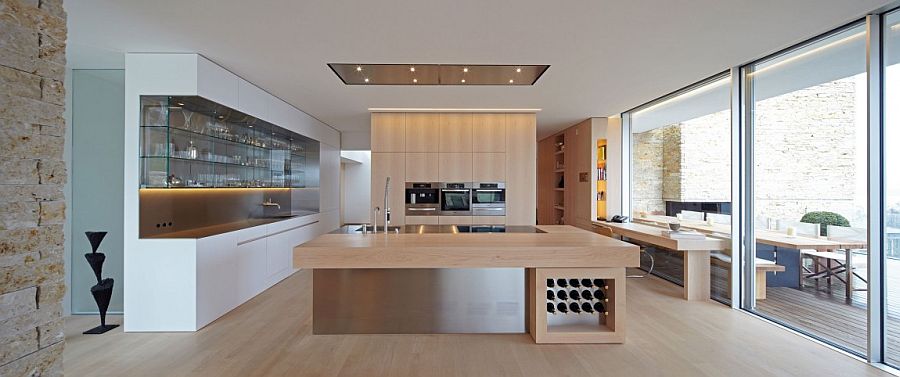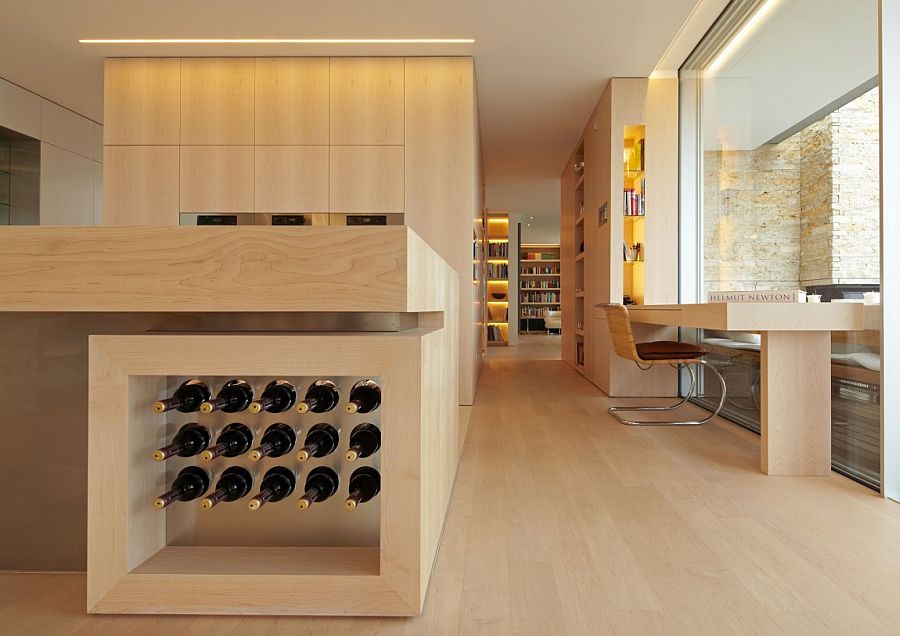 On a sloping site oriented to the morning sun the house is hovering with its widely levitating roof anchored to the ground by 3 stone clad rocky volumes. The white coated slabs with floor to ceiling sliding doors in between create an image like a yard in a light breeze.